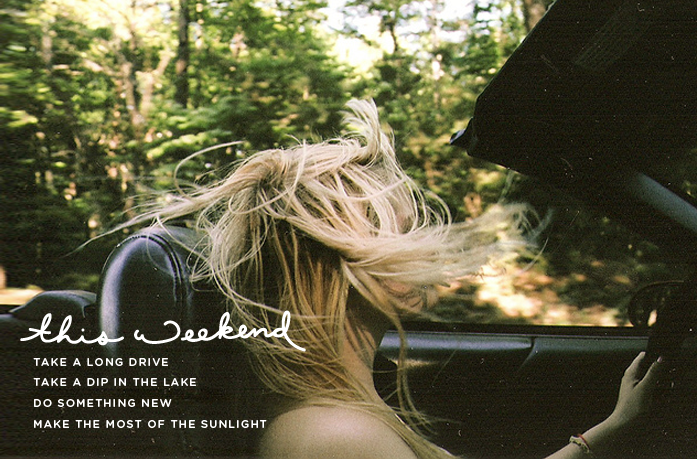 The weekend is here my friends! Can you tell I am excited?
Starting the week not feeling so well made things a little stressful. Projects got chunked together and a lot of late nights were had. Can we say 3 AM?…ugh! Not my favorite thing. I try so hard to keep healthy working hours as it is the only way for me stay feeling inspired and stress-free, but life isn't always perfect and deadlines need to be met.
This weekend will still be full of work but I always plan to enjoy it as much as possible. I have been dreaming of upcoming vacation I am planning when Mike's family comes. No worries I will still be blogging my little heart away but taking time away from design and projects is vital. Every time I do it I gain a new perspective on my work and what I am most passionate about, which is always good!
I hope you all are able to have a sunny and beautiful weekend. I am hoping to have some awesome content for you all on Monday from some adventures. Be ready!!