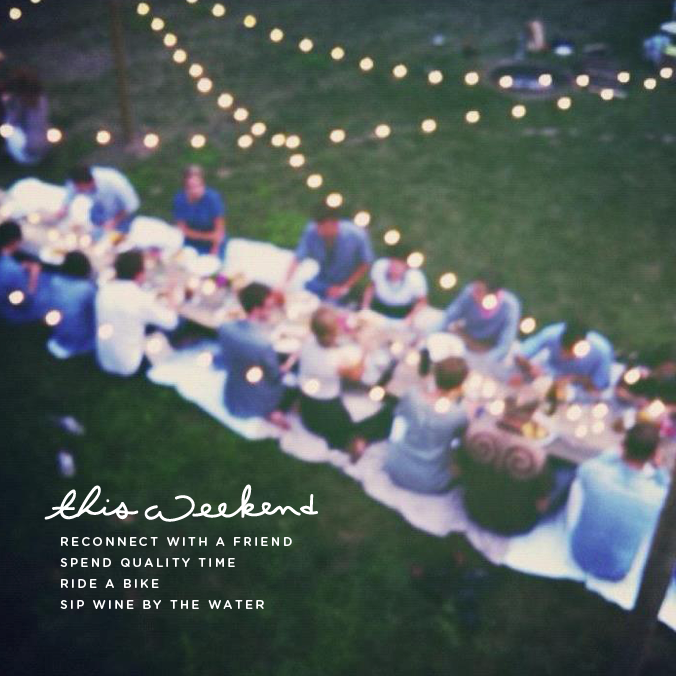 image via: shea petaja
This week has been fast, quick, and a little like a whirlwind, all because it has been a blast. Having a simple evening with good friends and working with McClure's to make it all happen was probably one of the best parts of this Summer. The dinner was everything I dreamed and to have such good friends around felt like the perfect ending to these warm hott sultry days and to begin to enter the Fall. I cannot wait to share all the photos with you all. It was truly magical.
With a new time of the year beginning I always feel like I want to walk away with a lesson I learned during that season. This season has been about learning the value and preciousness of friendship. I have never known such love and strength in relationship as I have in these last few months. Growing up I moved a lot and always saw friends as temporary, but this Summer taught me much differently. I saw the investment and the importance friends hold and how little we value that word.
Sitting at that table together on Tuesday it came rushing at me how valuable good and deep friends are. Each friend helps you grow and demands your best and all you can do is hope you do the same for them. It was sitting there under those twinkling lights in the waining hours of the sunlight that I looked down the table and saw that I valued those individuals more than any possession I have. I realized that the laughing, story telling, trust, and belief in one another was of greatest value in life. For the first time I fully felt the weight of being a friend and what it means. It was powerful and I feel late to the game, but I am glad I finally grabbed on to this beautiful thing with a good grip.
So I hope you find time this weekend to reconnect with a good friend, drink a good glass of wine with those you love most, and really truly value the ones who value you.
Happy Weekend my friends!