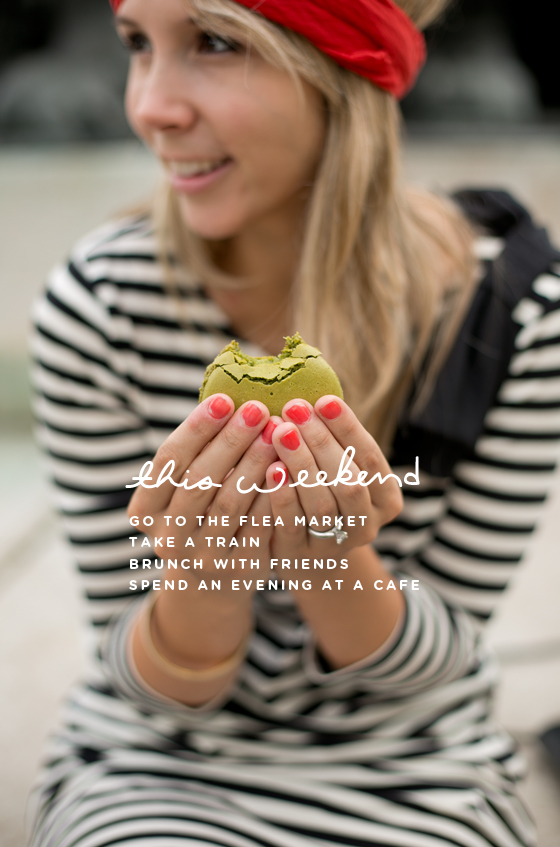 Whoa this week has gone by. It began in an airport and has ended with me in an adorable apartment in Paris.
This photo is a sneak peek at a shoot we just did for the next style post….you just have to wait till next Thursday to see it. I promise it is worth it. It came together so well!!
So I have been trying to sum up my thoughts of this week thus far and honestly all I can come up with is that Paris is the most beautiful place I have ever been. All of you said it was but somehow it seemed hard to believe a city..yes a city…could be just so cool. Well it is no lie or exaggeration. This city is amazing. It is slow, soft, sweet, and just so beautiful that it at times is too much to take in. I cannot believe the first week is coming to a close already. I plan to slow down one day and try to soak this in. I need more of that right now. Since I arrived all I want to do is walk all over as much as possible.
I hope this weekend to make it to the Eiffel Tower with a macaron in hand and to kiss at the top while the whole city is below, because isn't that what you do in Paris? Yes I think it is.
This weekend I hope you have wonderful Fall plans. Though I am here I was slightly sad I was missing pumpkin carving, pumpkin donuts, and cider this time of year. Please have some for me and I will have a croissant for all of you.
Cheers my friends!