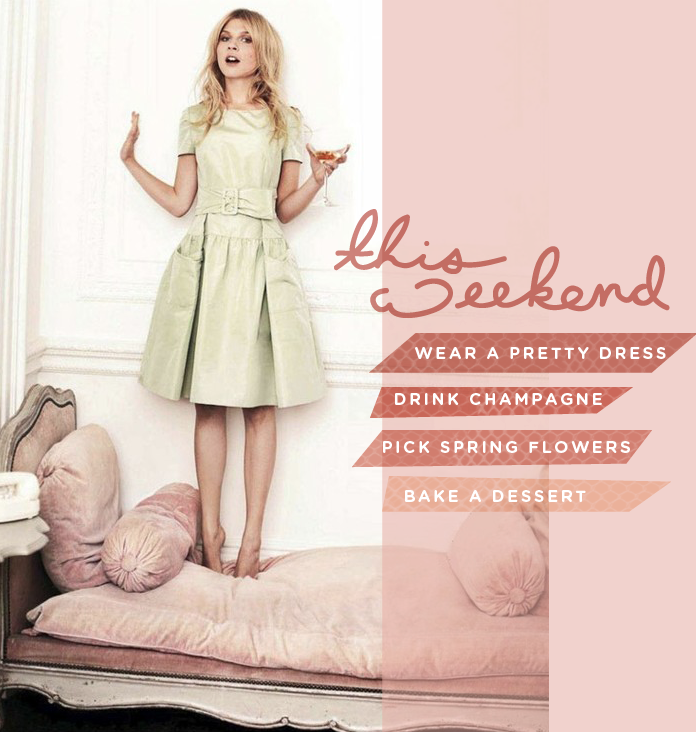 image of Clemence via Glamour Magazine of United Kingdom
This weekend we are downstate and tonight we are headed out to a party to celebrate the life of some wonderful people in our lives. I live for a good birthday party because what is better than celebrating the life of someone, right?! Weddings and Birthdays those are always the happiest.
I plan to dress up a little and enjoy a glass of champagne tonight while dancing till my feet hurt.
The rest of the weekend will be full of enjoying time with friends and maybe even a little shopping!
I hope you have wonderful plans for the weekend! Make sure stop back on Monday for another new column!