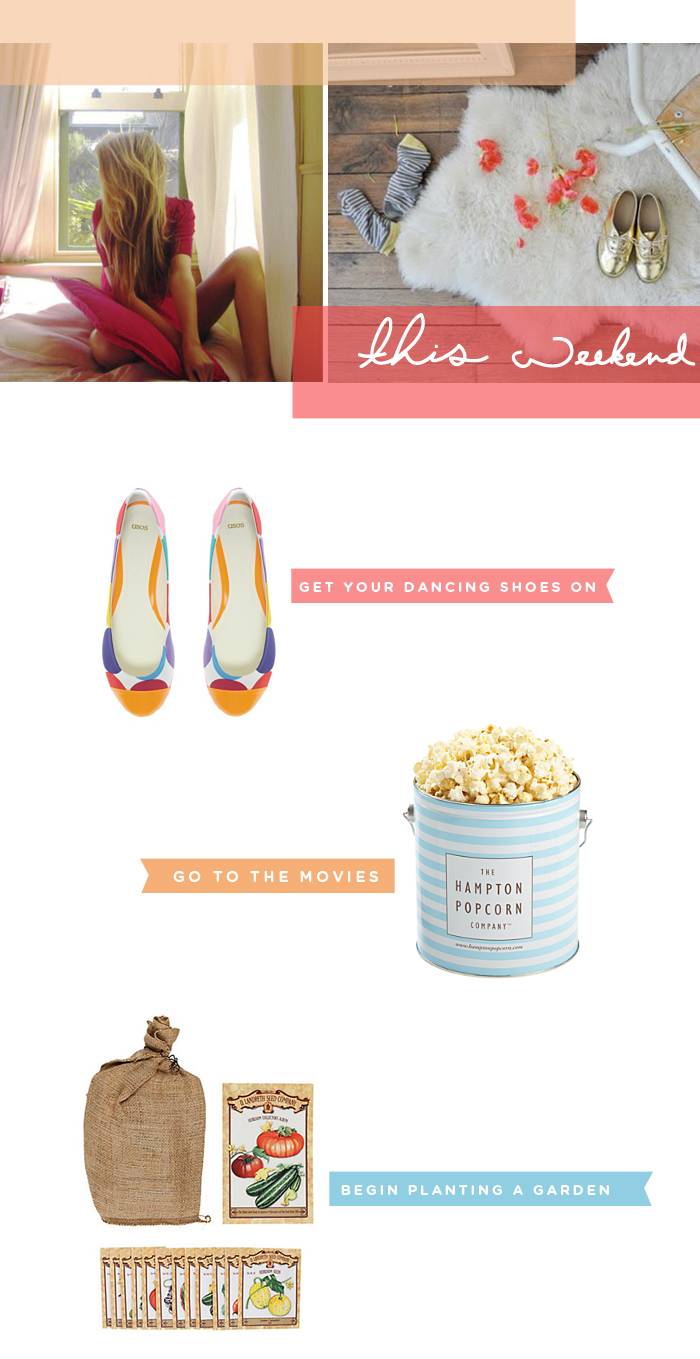 Pink dress  |  Floor
Shoes  |  Popcorn  |  Seeds 
This week we have been away from home traveling for over a week around the state for work. I always forget how much love being home till I leave. I am someone who really loves being at home. Especially this time of year when I can begin to plan the garden and enjoy doing thing that really make me happy.
Since we won't be home till Sunday. I plan to get to see Hunger Games. I really have been dying to see it!! I am not a movie goer but I read the books and haven't been this excited about a movie since Harry Potter probably. Yeah I am a complete dork!
We hope to get to go dancing with friends this evening as well if the weather clears up for us to meet them. I can never say no to dancing ever! One of my favorite ways to spend a weekend.