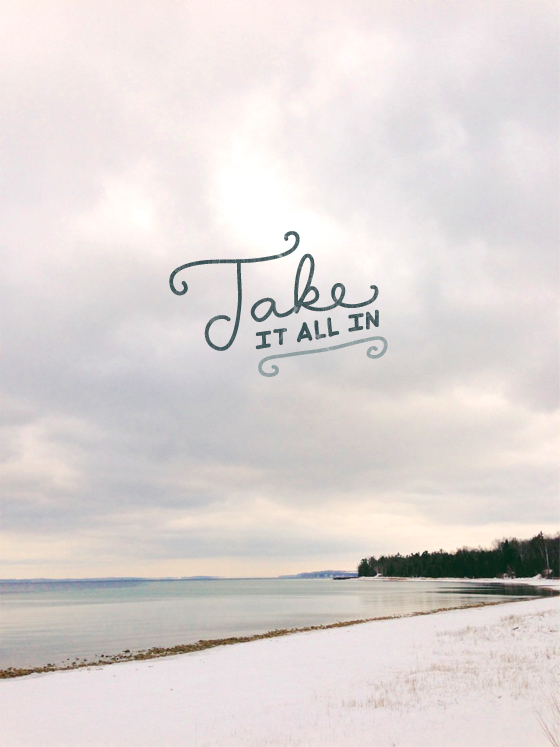 Over this week we have been watching winter slowly thaw around these parts. The fog today is like living at the top of a mountain in the clouds it is so thick. It is really kind of magical.
I realized today that this is the first full week we have been settled at home since before we left for Europe. How that happened I am not sure, but I can tell you it feels good. I am looking forward to this weekend to take a few walks by the lake, welcome friends in for a visit, and to take some time to make big changes to Hitch…yeah you heard me right. Hitch is about to undergo some big changes that I have kept quiet for a while because I have been working through it all, big decisions don't come easy to me. I am excited to share more as things begin to fall in to place with the new website and everything. I will say that I have learned that when you begin a business you have to give it room to move, change, transform because it will and it will never be exactly as you planned it in the beginning.
Goodness I hate to be vague, but I am ready to burst at the seams here cause I am so excited to share. With time. With time. I promise good things are coming 😉
Happy weekend my friends. Get rested, take in the view, and love on those that matter most to you. I am kicking it all off with an evening with friends, good food, and lots of laughing.
Cheers my friends make it a good one, k?