I woke up the other day before the sun rose. I laid down a yoga mat and began to set my intentions for the day there before a toddler's feet tapped along our wood floors, the sun peaked over the hills. The sky was flooded in pinks and purples. After I had warmed up my body for the day, I stood holding a warm coffee and looked outside over the hills. The snow was beginning to melt and the January Thaw was upon us, but still the pink hues turned the snow the perfect shade of lavender that was left. Watching the clouds move through the sky above, I thought about a year ago. I thought about how our life has moved and changed. I remembered back to that hot July day, Hayes asleep in the car at barely 5 months. We drove up to what felt like the top of the world, because for us it was and is. Little did we know in that moment that it would be our whole world. I remember standing right where our house is now and saying, "This is it." It seems forever ago, but it was nearly 2 years ago. My life has changed and become in ways I never it would…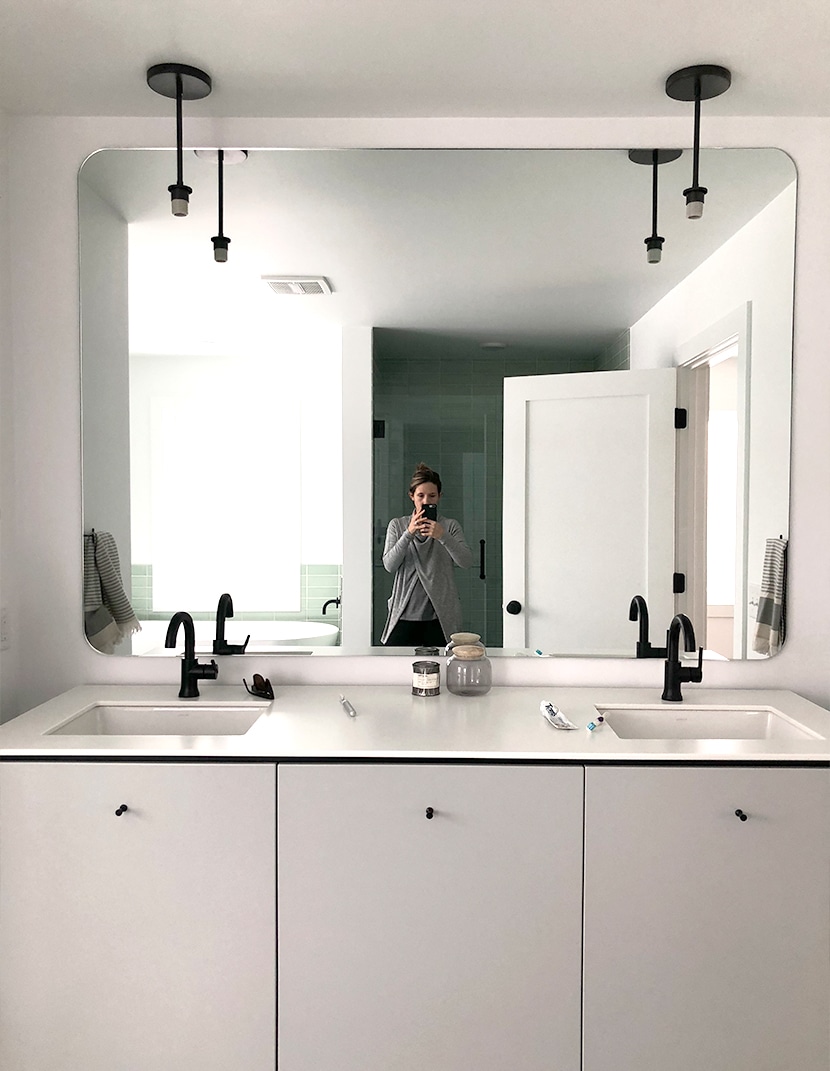 A month ago we moved into our home. We did it silently and quietly in many ways. In the depths of moving and I felt I needed to feel it all more than share it. I am sure on Instagram you have seen us post photos, enjoy a huge snow here, and begin the process of settling in, but I had to talk about this here with you because the journey of coming home has unfolded so much on our blog.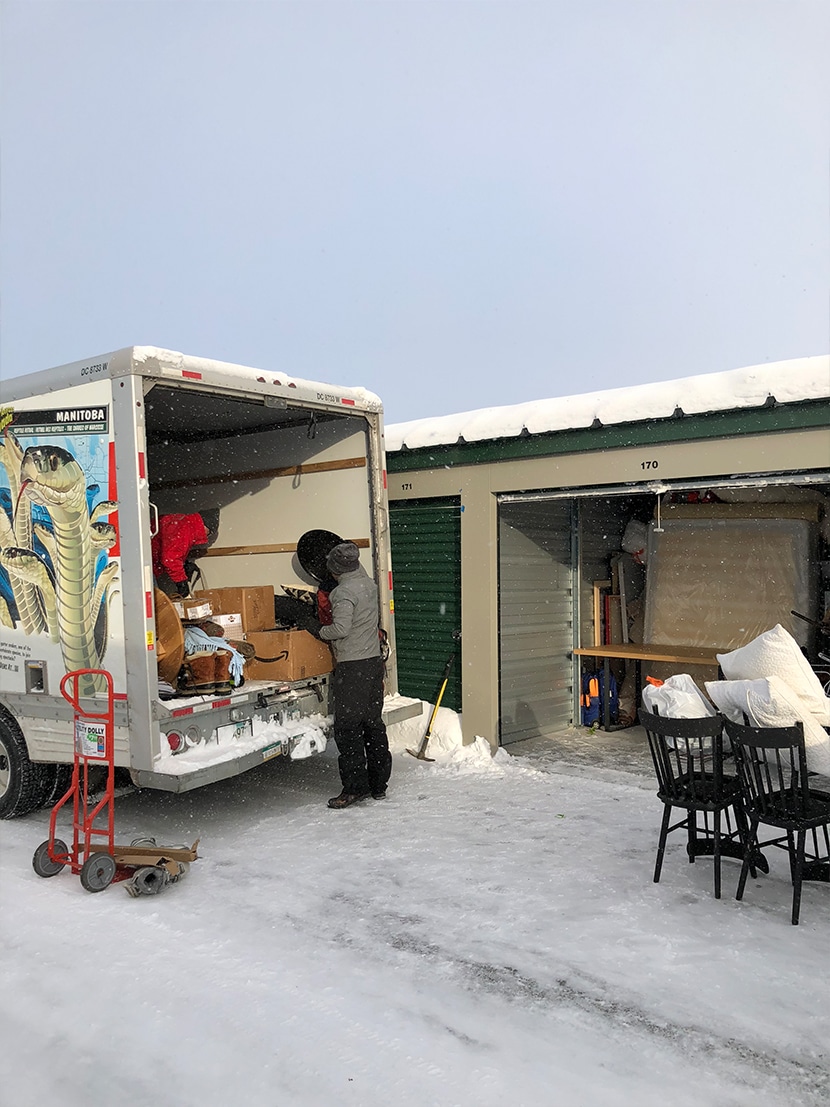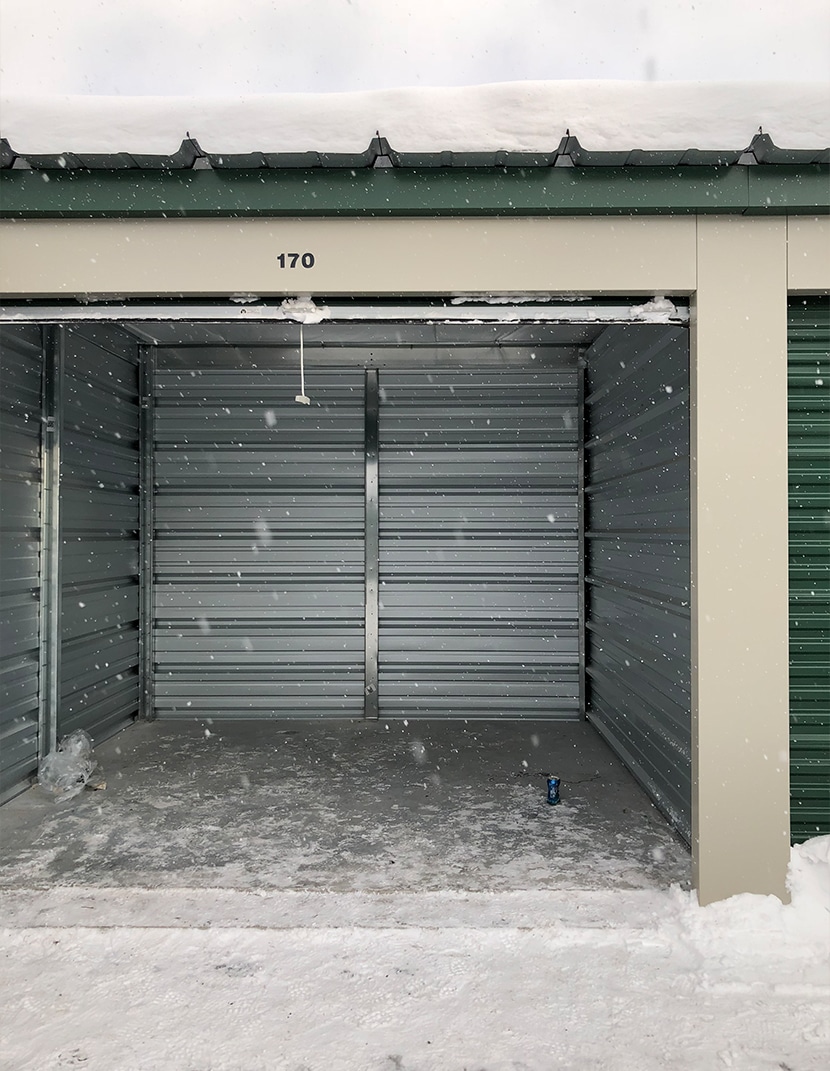 Being here has taken some settling in my soul. The rush prior to getting here was intense. The driving. The work deadlines. The decisions. All of it feeling like a mad rush. Then one day, we were here. On the 26th of December we made the big move and the next night we spent here. My family worked hard in barely 10 degrees with us to empty our storage unit and unpack everything so we could begin the new year in our home. I remember standing in the storage unit half frozen even in my "ideal" winter attire that always keeps the cold out and we cracked beers and they froze as we were drinking them.
Building a home is unbelievably rewarding and a true gift. The first few weeks I felt like I was just grappling with the reality of this new life for us. A dream becoming reality isn't always easy to fathom. I remember the first night our mattress set on the floor of our master bedroom. Mike and I laid there holding each other and I said, "This is real." The stars were crystal clear out the window of our bedroom that night. We could see the Milkyway glistening above and it felt still so surreal. I thought to myself that night how this is something I never want to forget.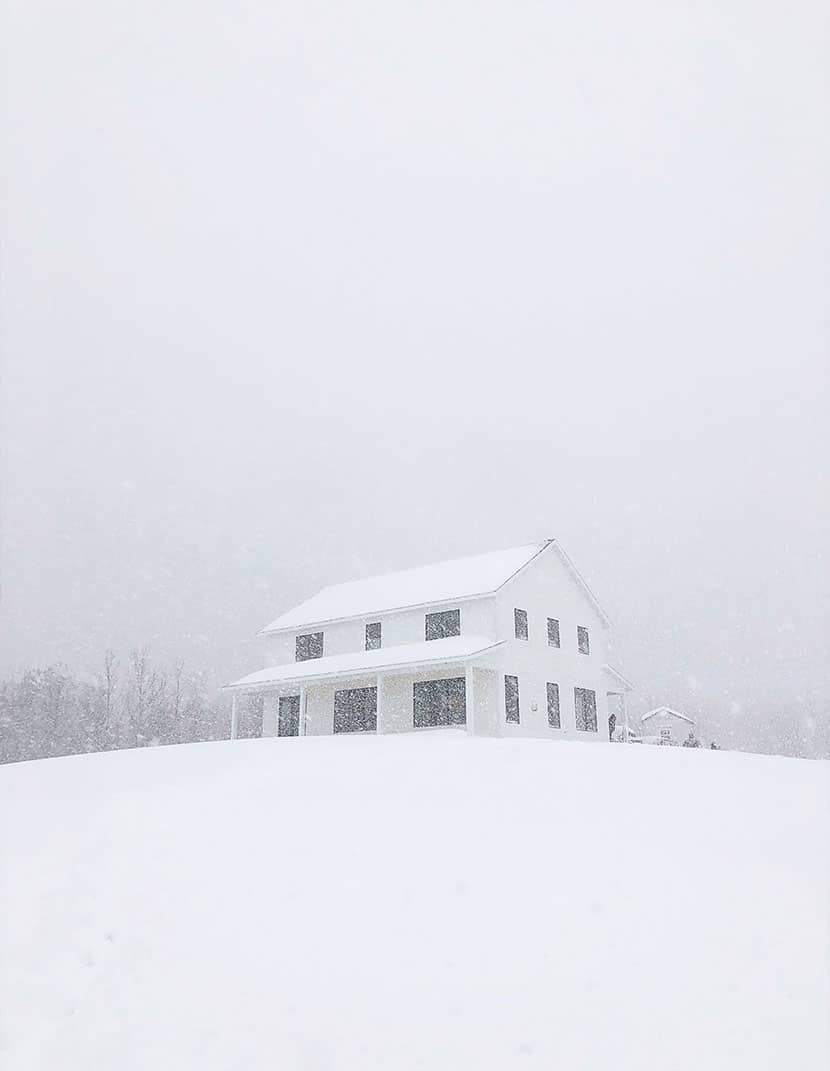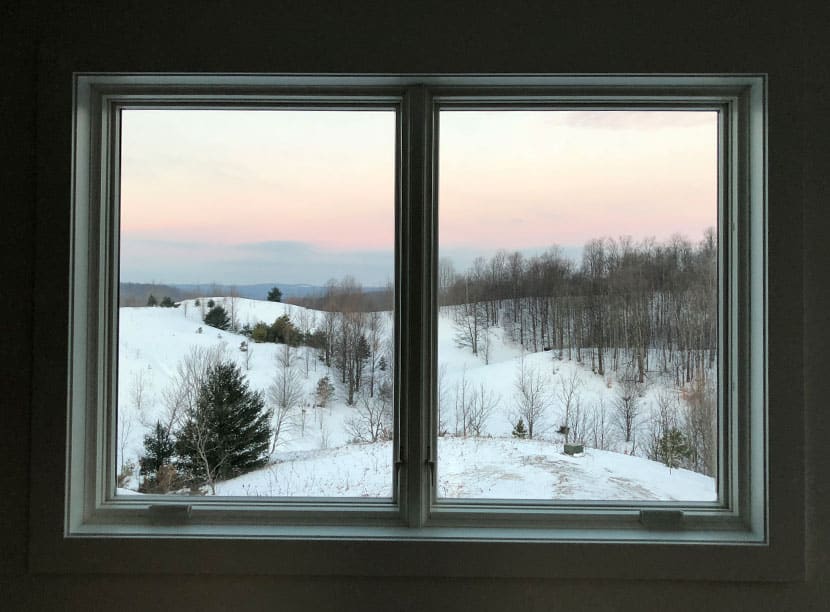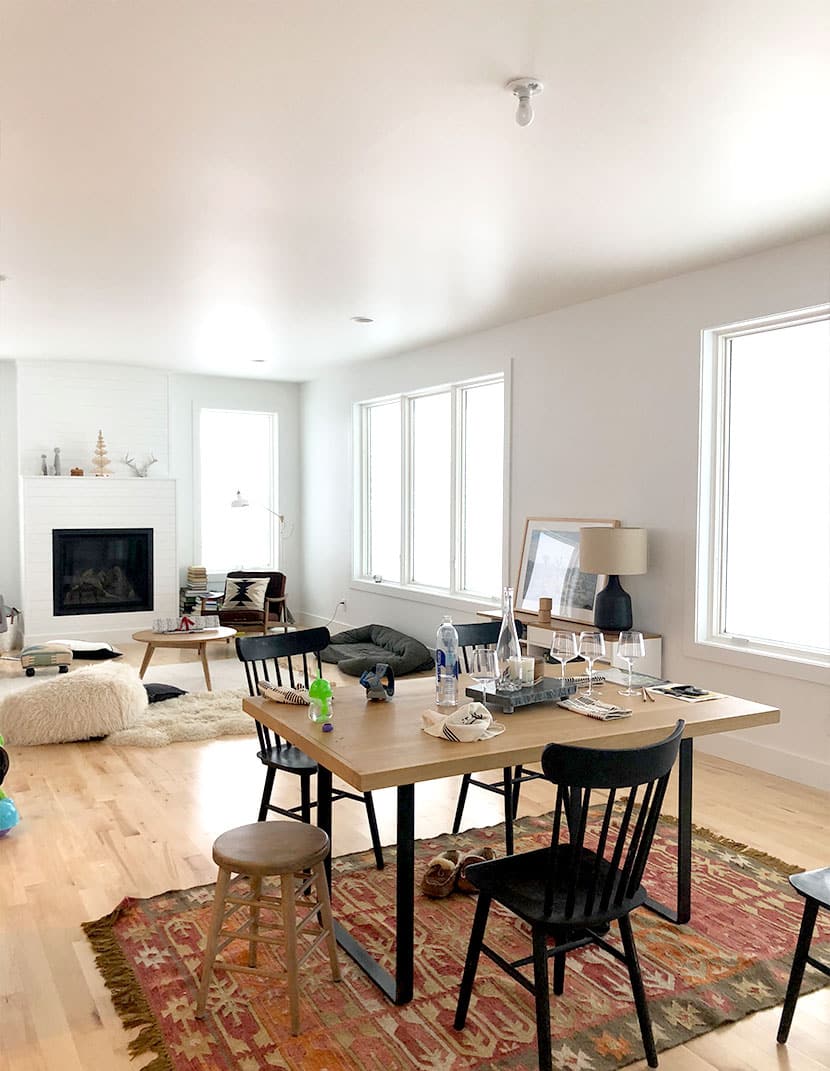 Some of you may know this and some of you may not, but as a kid I moved around a lot. I never really stayed anywhere too long. I was always beginning somewhere new. Then after college, we moved even more. Between traveling and new rentals I discovered that for me, home was wherever Mike was. I found my home in someone else even when we purchased our home in Raleigh. Many circumstances with friends and personal relationships made me feel Raleigh was never permanent for us. It never felt right. Afterall I spent most of my time in Raleigh looking for another plane ride out of town or longing to be back in Michigan. So, I never really shook that feeling out of me even when we thought we were setting down roots.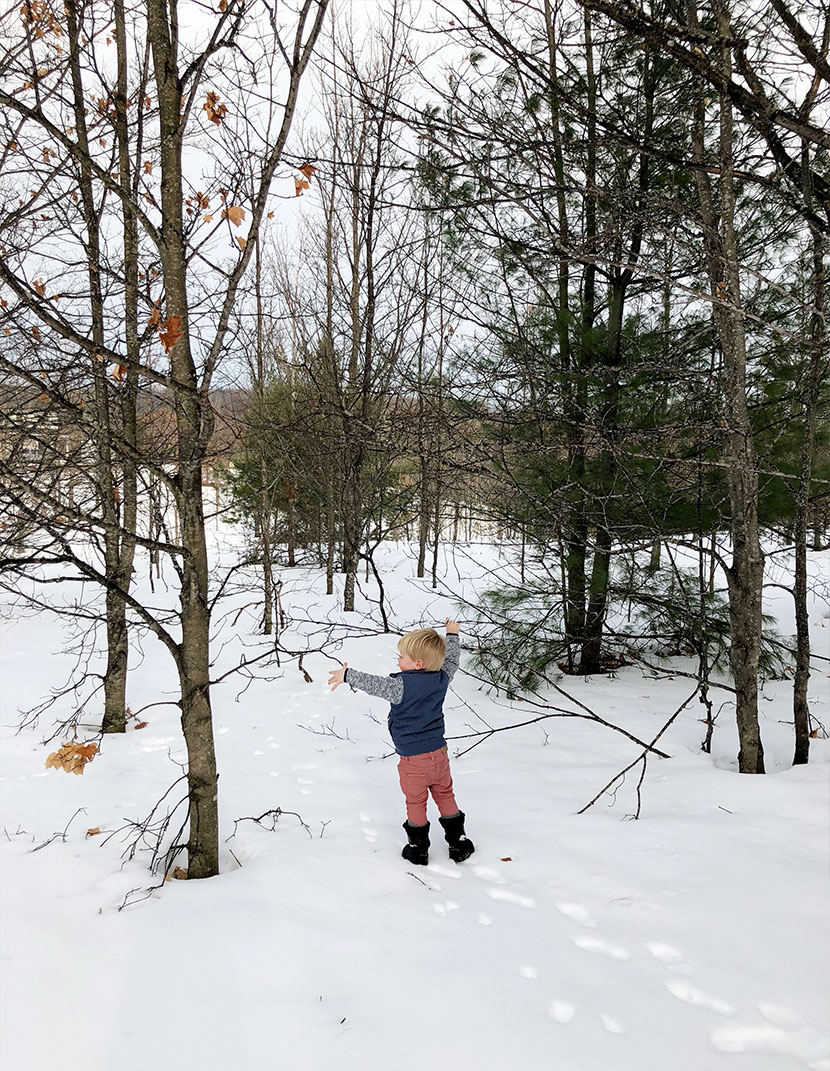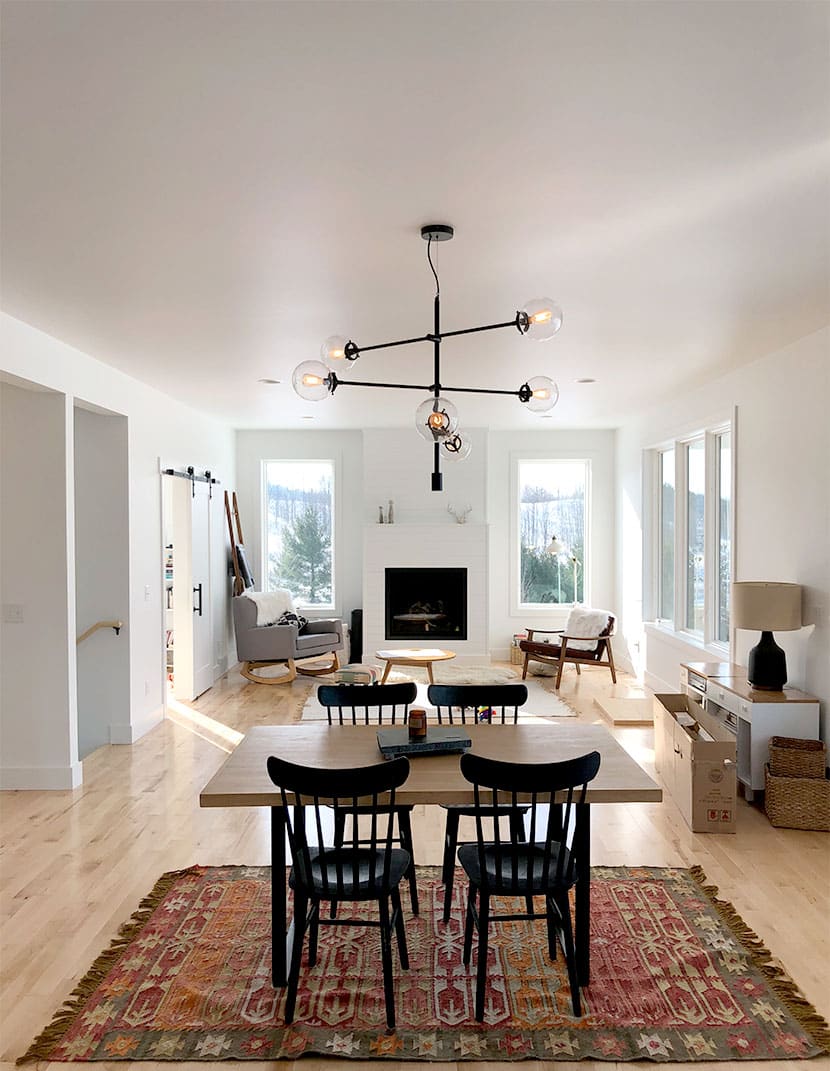 When Hayes was born that sense of home then became one more person. I felt wherever we were all together, that was home for me. For the last nearly 2 years that has been true. We have lived with my parents, and swapped houses back and forth with friends. Living out of suitcases and never feeling a sense of home in much more than the people I loved. I am thankful for that. I learned to never value possessions too deeply and to invest in those I love. It didn't change the fact though, that I longed to understand what it means to know home as a place with those people you love. I wanted solid ground and security a home provides. I longed to make a place permanent. I wanted to hang a picture on the wall and I wanted to invest in the things in our life knowing we wouldn't be boxing them up anytime soon.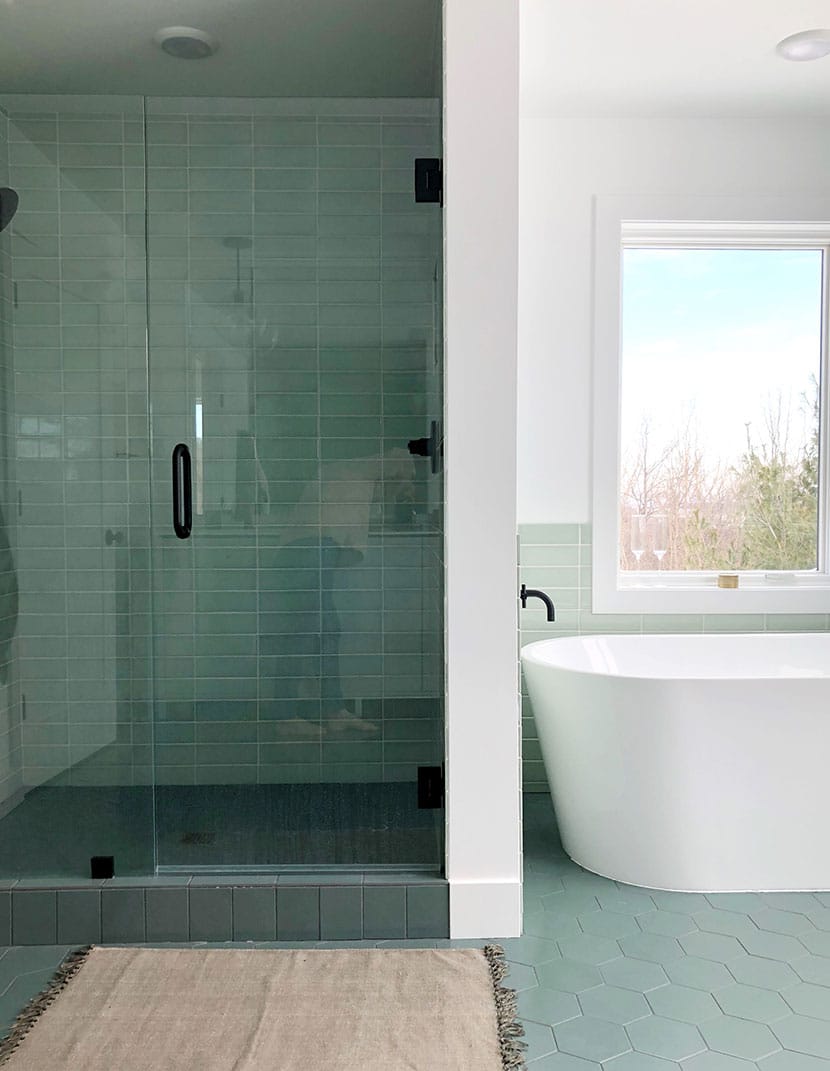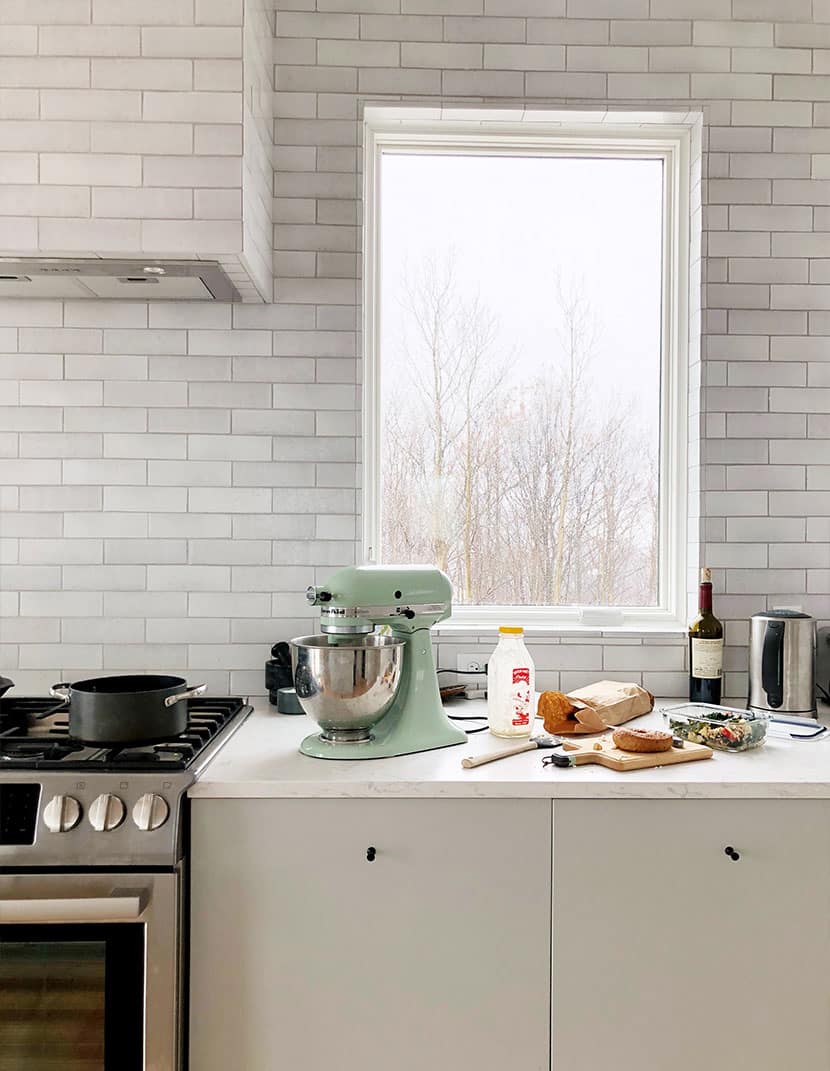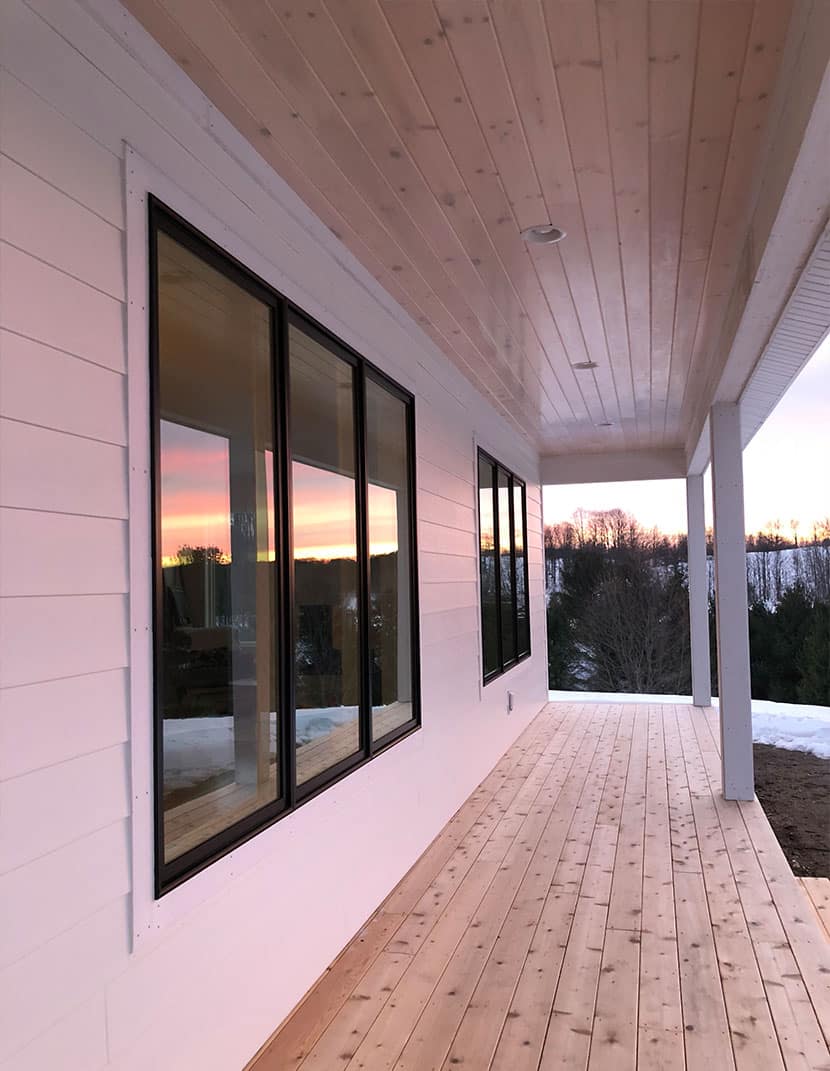 As we moved in and unboxed things, I started to feel an understanding of what it means to have a home. I see the comfort Hayes has here and I feel the comfort in myself. Having a solid place that always welcomes us is taking getting used to, but we are finding ourselves relaxing and falling into grooves here. I realized how much contentment can be found in having a home. So many times I have found such calm in just being present in a way I have never before found.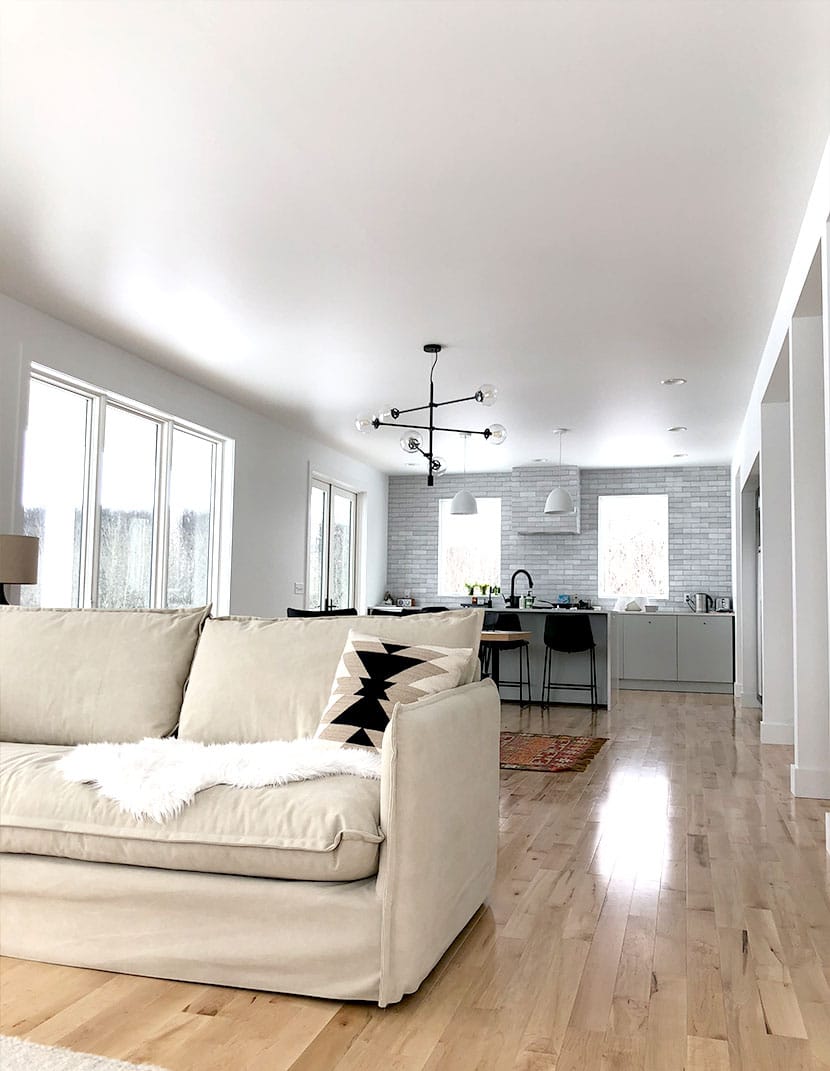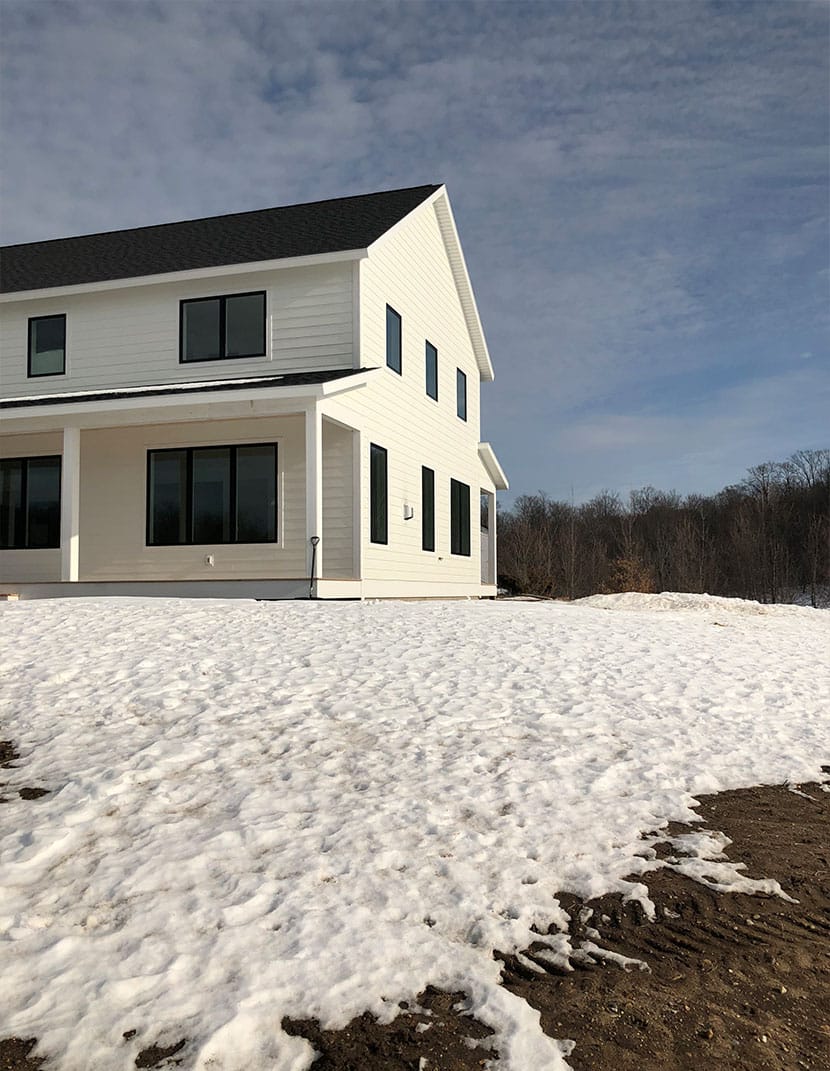 There have been bumps, detours, and more on this path, but standing here watching the sun rise and set each night, I feel thankful for them all. They each led us here to this place that will be our home for a long time. Those detours made me understand home in the people I love and that this house we have now, is only made fuller and better by those in it and not the things. The things will come. Everything will find a place, but the moments where we feel most home are the nights in bed with our mattress still on the floor and watching the stars out the window. We feel home while getting lost in the woods together on a warm January day and the nights by the fire wrestling and giggling together. We built a home not to fill it with things, but to fill it with memories with those we love after all. How good it feels to be here.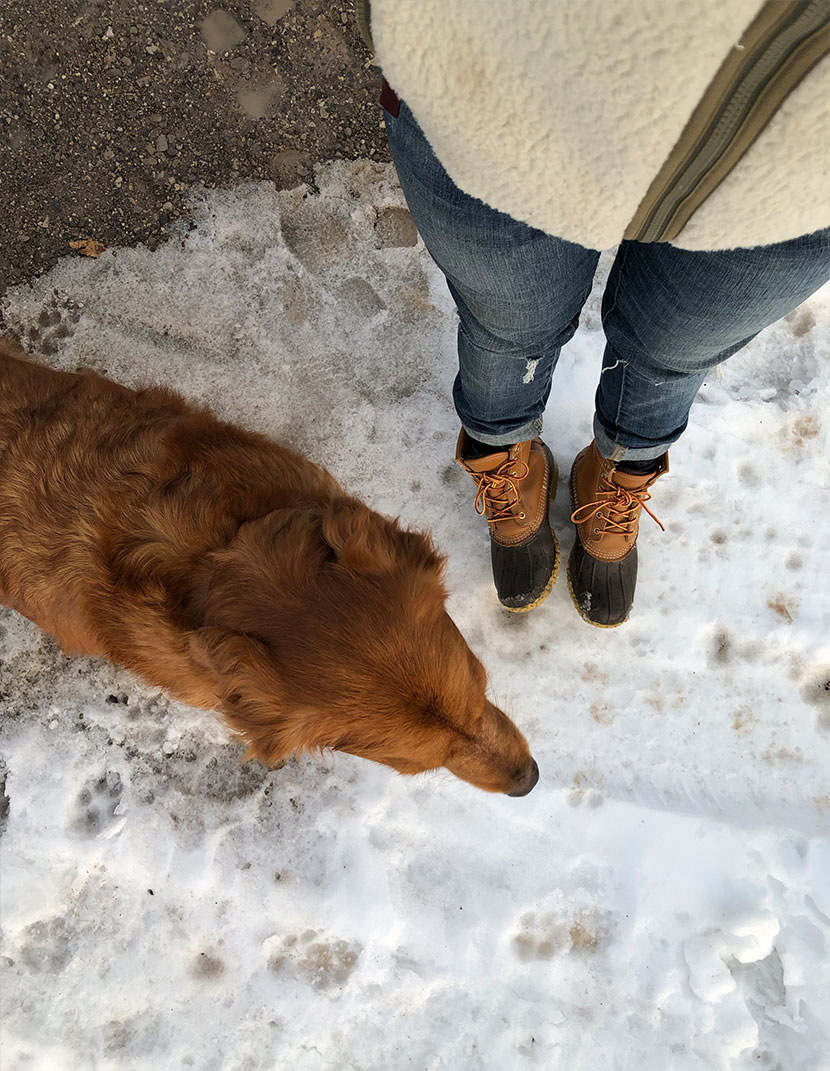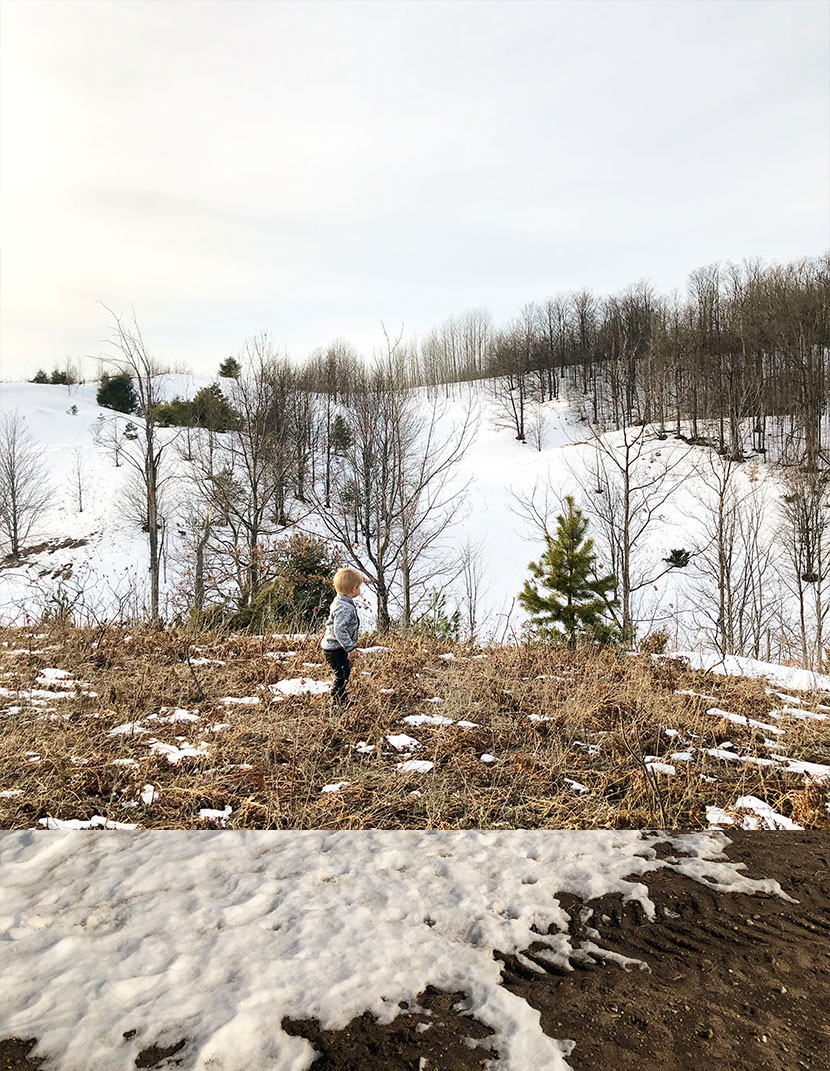 The other day as I was wandering outside in our "yard", the snow was melting and I felt it was revealing the future and it finally settled in my soul; this is home. The dirt we stand on is our's to tend and to care for. It is a responsibility we have been given. A gift we must do the greatest good with. This is the world we get to create for our family. We have the chance to create something not just for ourselves but for those we love. I paced the area that would be our garden and I envisioned it and where the berry bushes would go that would offer sweet moments in the heat of summer and we would preserve for winter. I saw where the chickens would one day roost. I felt the heat of summer on me as I thought about where I would harvest our onions. It all felt real. Then as I looked up there was Hayes running around and chasing the dogs and warmth of the January Thaw filled me to my toes. It all made me see how much beauty lied ahead of us here and how this is only the beginning of our life. I looked up at the house and stood where I stood 2 years ago and I felt an ease in my soul that surprised me and took me a minute to grasp. A tear came to my eyes and I thought, "This is what it feels like to come home."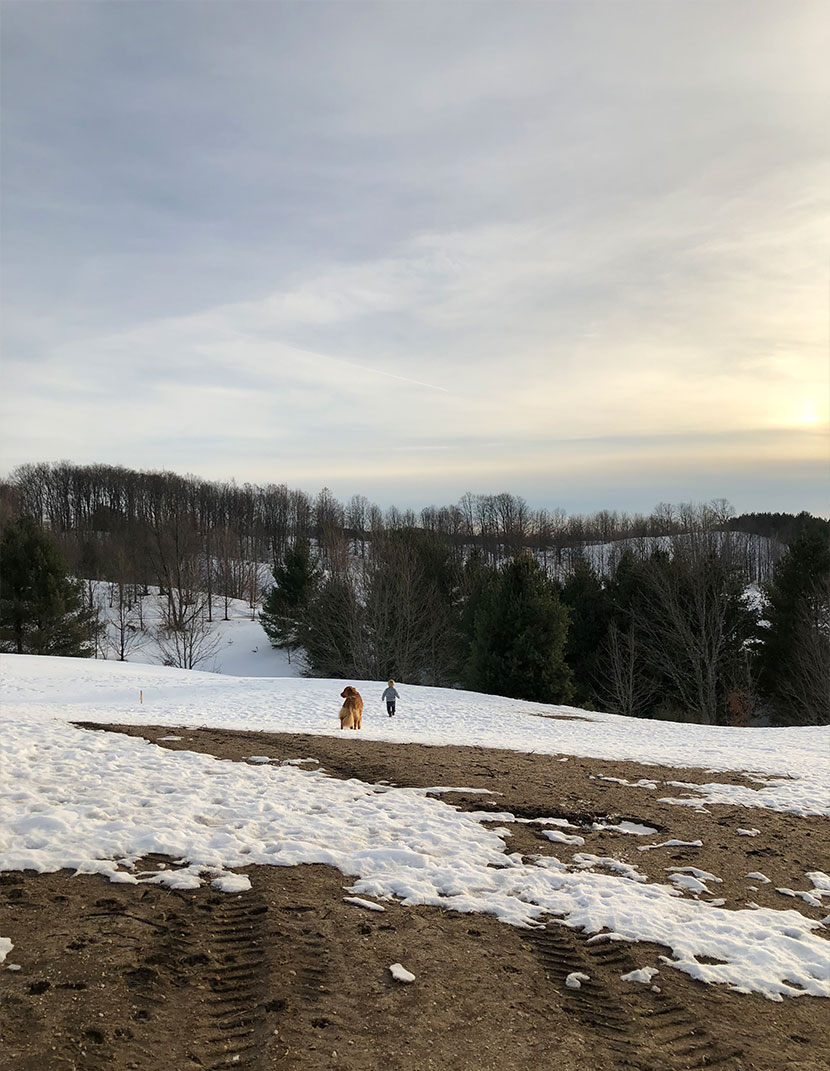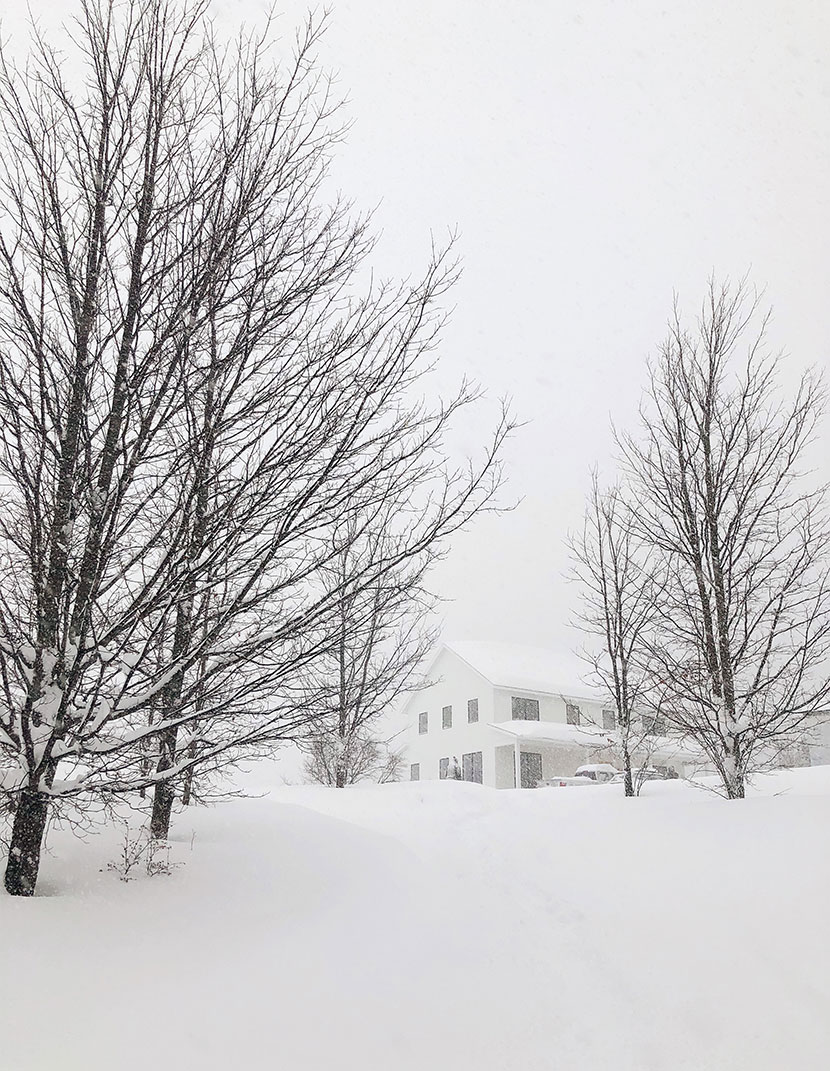 Life is really good here and we feel unbelievably thankful each morning. I hope that never ends because the sunsets and life had here already is far too precious and special to be taken for granted.
Once again, endlessly thankful to our builder, Nick and his team at Shugart Builders. Coming home was that much sweeter because of their hard work here.