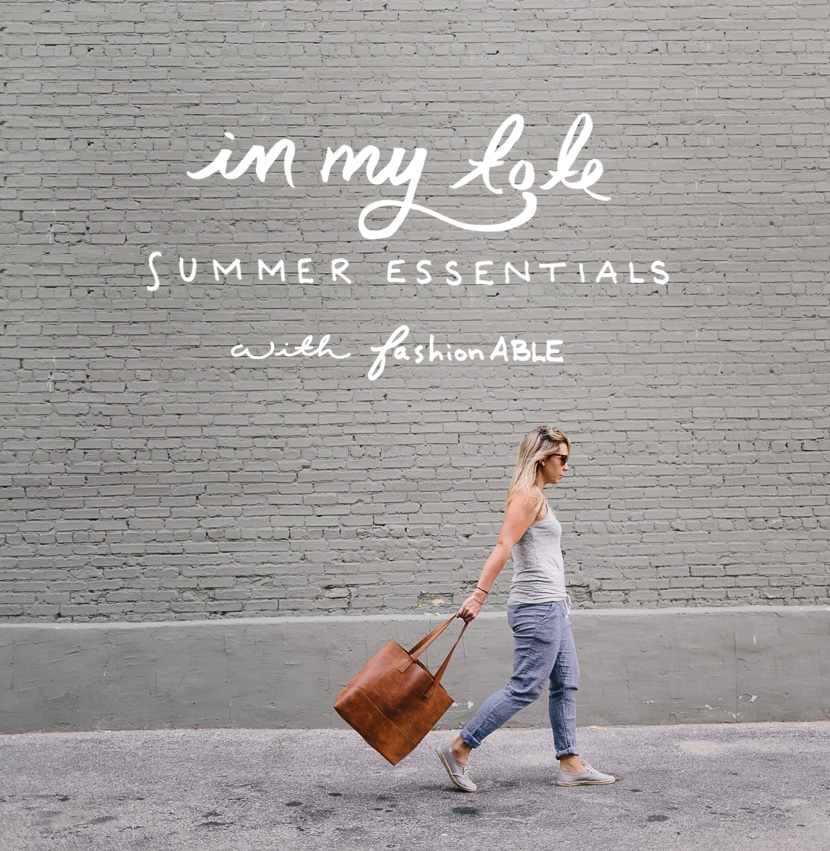 With summer in full effect around here, I have recently become pretty attached to a few things. So, when FashionABLE asked me to share what I would carry in their brand new Mamuye Leather tote this summer, I was totally game! This tote is my new favorite go to bag. I am a big fan of well-crafted leather (especially in the bag department) because of the wear and tear it can take. Also, who doesn't love a well-aged tote after a year or so of use? There is nothing cooler in my mind. What I love about the Mamuye is that this little lady not only packs in the style and simplicity, but it also represents a great cause and vision. See, FashionABLE partners with female artisans in Ethiopia to hand craft gorgeous high-quality pieces with materials sourced from the area. The goal is to help Ethiopian women have the necessary means to support their families, to pursue an education, and to live well . I love nothing more than owning a product that has a story deeper than the shelf on which it sits.
Since I have lived out of one suitcase for nearly four months this summer, I have become aware of my essentials-especially the essentials that will be in my tote that I carry each day.
These are a few items that have been essential to my summer thus far.
In My Tote: 
Mamuye Tote from FashionABLE:
You always need a good one to have for the beach, to swing around the farmer's market, or to simply carry your drinks to the boat.
Ex-Boyfriend Shirt from Madewell (similar):
This shirt is an essential wardrobe piece in my life. End of story. In the summer it is my side kick that I throw on after a swim or lounge in in the morning while drinking coffee. I basically throw it on over everything.
Lace-Up Espadrilles from Soludos:
Sure, you can have sandals but these espadrilles are the perfect shoe on a warm day. They are super comfy and keep the hot sand away from your feet.
Favorite Sunnies from Rowley Eyewear:
Yeah, I don't need to tell you why these are essential.
Recycled Cotton Travel Journal from Raven and Lilly:
I never leave home without a journal. I always have one in order to capture my ideas, doodles, and so on. This one has a fun pattern for summer.
The Skinny Dipper from White Whale Bold Mixers:
If you want a simple great drink for summer The Skinny Dipper is it. Serious. I am having a hard time drinking any other cocktail this summer. Tequila, Mango, and Lemon…that's all you need to know.
Eden Scarf from FashionABLE:
This scarf has been everything during the past four weeks. I wear it all the time and have also used it for a beach blanket. It is seriously the perfect weight, and the colors are perfect!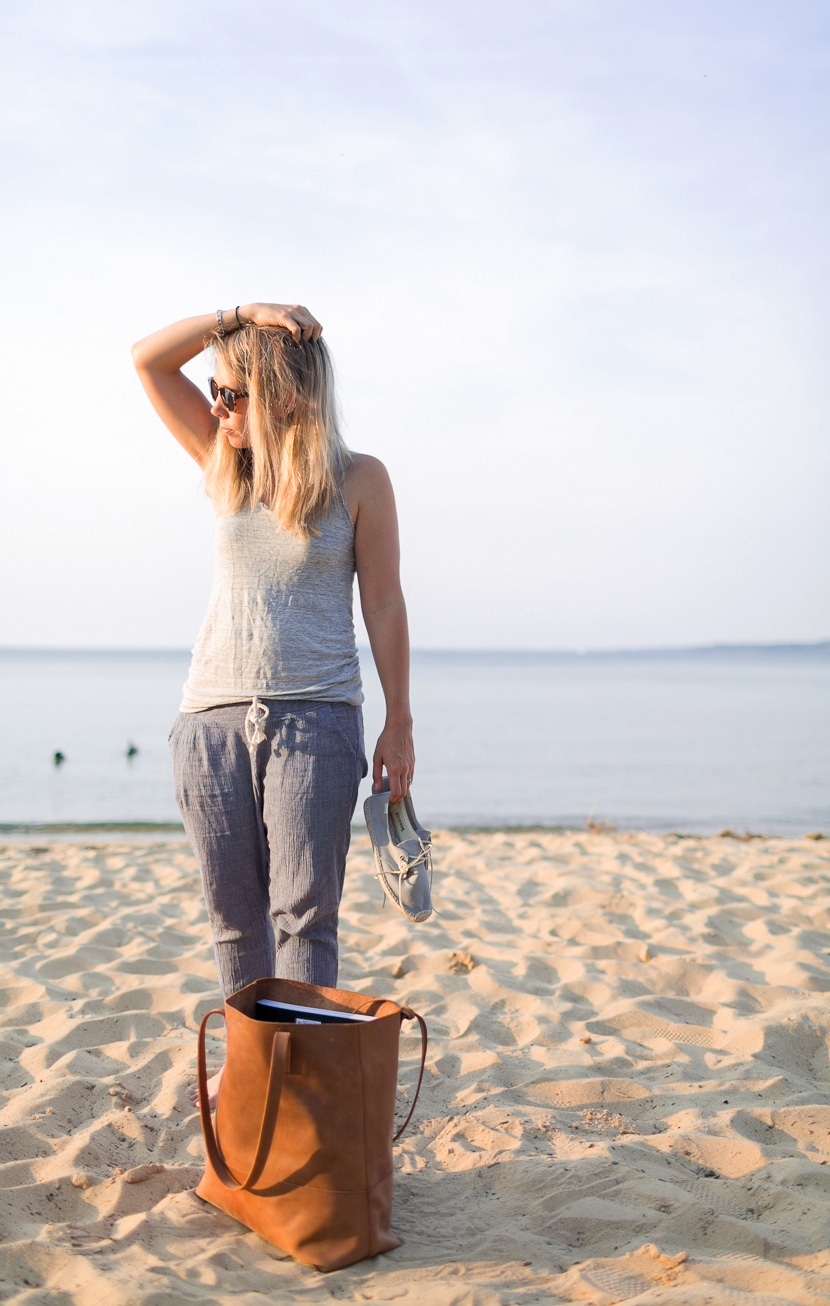 Isn't summer awesome? Clothes are lighter, your skin is tan, and the warm days make you want to jump into the water no matter how chilly it may be.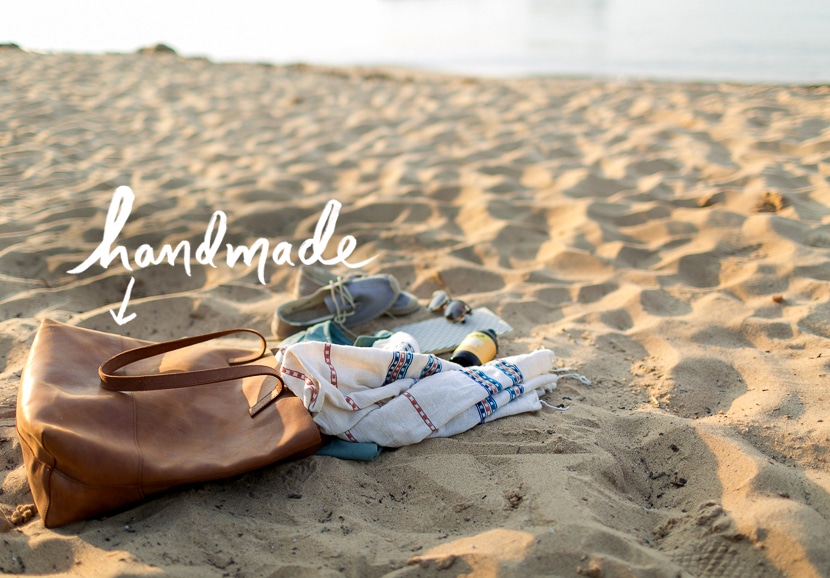 Lastly, to make your Tuesday better, FashionABLE wanted to share a 15% code with all of our readers! So, head on over to the shop and help support what they are doing by using the code, FRESHSUMMER to get 15% your entire order. If you spend over $80 you will also receive free shipping. 
Hope you have an amazing day! I would love to hear what y'all have in your own tote this summer? What are your own summer essentials that you don't leave home without?