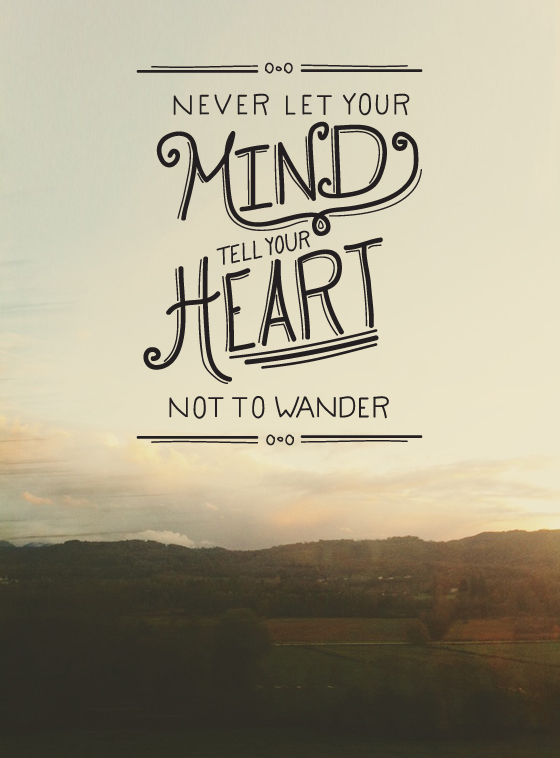 image from my instagram and type by me. 
Before I dive in to the photos from our time in Italy thus far I wanted to share some of what has been working through my heart these past few days.
After finally having time to slow down, get over my cold and ear infection, and finally really taking time to enjoy the little things that are so beautiful about traveling I got to thinking. On our train from France to Italy I had every intention of working away on my laptop to catch up on design work (clients— know your work is actually being worked on…I haven't forgotten you 😉 ) but as we quickly flew out of the suburbs of Paris I was overwhelmed by the beauty that stood outside. I had fallen in love with the city but my soul felt a refreshing feeling of being home seeing the miles of farmland, vineyards, trees, grass, and the turning leaves. I could not pull myself away from the fading sun over the heightening mountains we were approaching and the lush grass where cows grazed and farmers were raising their families. This was what I dreamt of seeing when we began to plan our trip to Italy and I was not even in Italy yet.
That time on the train all I could think about was how little I allow myself to absorb in life. This year has been a whirlwind of accomplishments, failures, and learning. I have taken little time to really take it all in and that 5 hours train ride seemed to be the perfect time to mull it all over. Too often I am looking to the next thing and when I accomplish something rarely will you find me sitting and patting myself on the back. Most of this probably has come from the sheer fact I hate focusing on myself out of fear of becoming arrogant or content with my success, but I think I need to find a balance. I need to be more honest with myself when I have really done well and absorb it in a healthy way. Something I plan to work on over this next year.
I also took the time to be really honest with myself about self-care. Jenn and I had deep talks lying in my hotel room about this while we were in Paris and how as bloggers and creatives we do not take time to truly turn ourselves off long enough to gauge our joy, health, personal life, and so many other things. This resulted in us both telling each other this next year we plan to be about self-care first and foremost. It may sound silly to think someone who works from home, travels to cool places, lives to create, and is following their passions could be unhealthy, but I think unfortunately those of us in that world have a tendency to not be honest with ourselves as we have no clue how to shut it off. This next year I plan to learn the balance between caring for myself and being a successful creative not just a around the clock, can't shut it off creative. Expect to read more posts on this concept and maybe even hear some more from Jenn (for real this girl just needs to start doing seminars on how to be a healthier person…she is an inspiration) as well. My hope is to encourage those of you other creatives to do the same this next year. Let's take care of ourselves…huh?
I know that is all a lot, but I felt I needed to get it out. It all has been rumbling around for a while. It has left me dreaming much more than I normally do and I have loved staring off at the grand vistas the last few days and allowing my mind and heart to just wander with no constraint. I plan to bring this feeling home with me that and the deep importance of days where you do absolutely nothing but enjoy the beauty that life holds.
Thank you Europe you have brought much inspiration and clarity.
Next I cannot wait to share out travels through Italy thus far. We are in love…so in love.