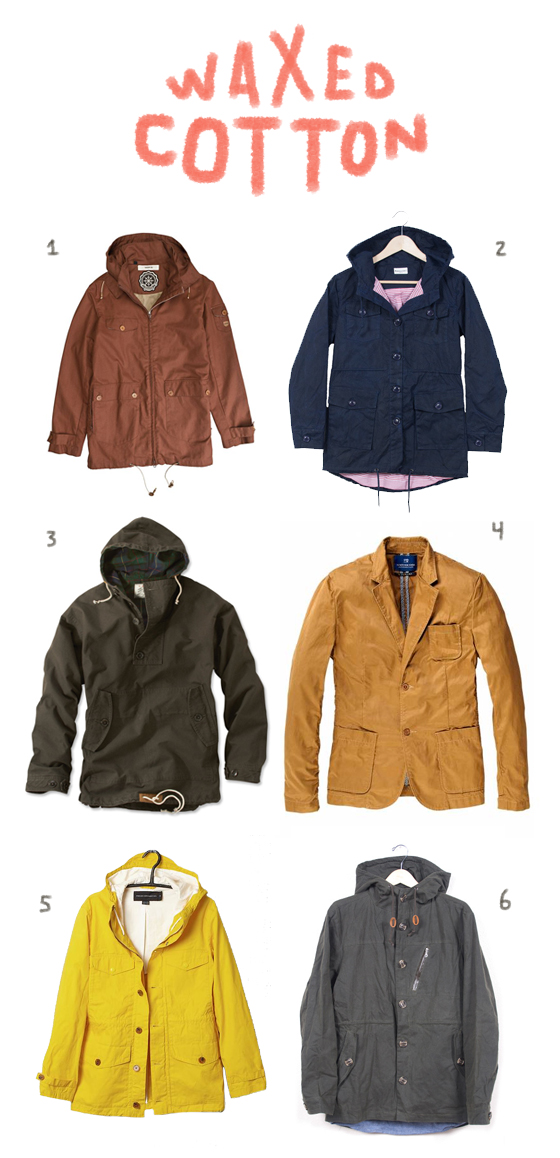 For many of you it's 60 degrees the sun is out and winter is becoming a distant thought. Well enjoy your damn sunlight we still have 3 feet of snow in the yard so I'm going to write about jackets.
As a good men's fashion rule, layering can add visual interest to your look. Ask the English if you don't believe me. Put a waistcoat on under your suit jacket and watch the compliments, and Mumford and Sons jokes, roll on in.  A waxed cotton jacket is a great final touch when planning to walk through a foot of snow to get to the brew pub. Layer whatever you want underneath, preferably wool or cashmere, and you will be happy all Winter long. The best part though… the wax jacket isn't just for Winter. As you transition into Spring it works great as a light jacket over a t-shirt to break the wind during such events as sailing, hiking, and biking.
Check out these Wax Cotton Jackets and let me know if there is a winner in the bunch. Cheers!
1. Makia Wax Jacket – from Swell at $124
2. Quin Navy Waxed Cotton – from Bridge & Burn $230
3. Waxed Cotton Anorak – from Orvis $198
4. Fitted Blazer – Scotch & Soda
5. Delta Waxed Jacket – from French Connection $258
6. Weatherby Waxed Cotton Olive – from Bridge & Burn $130