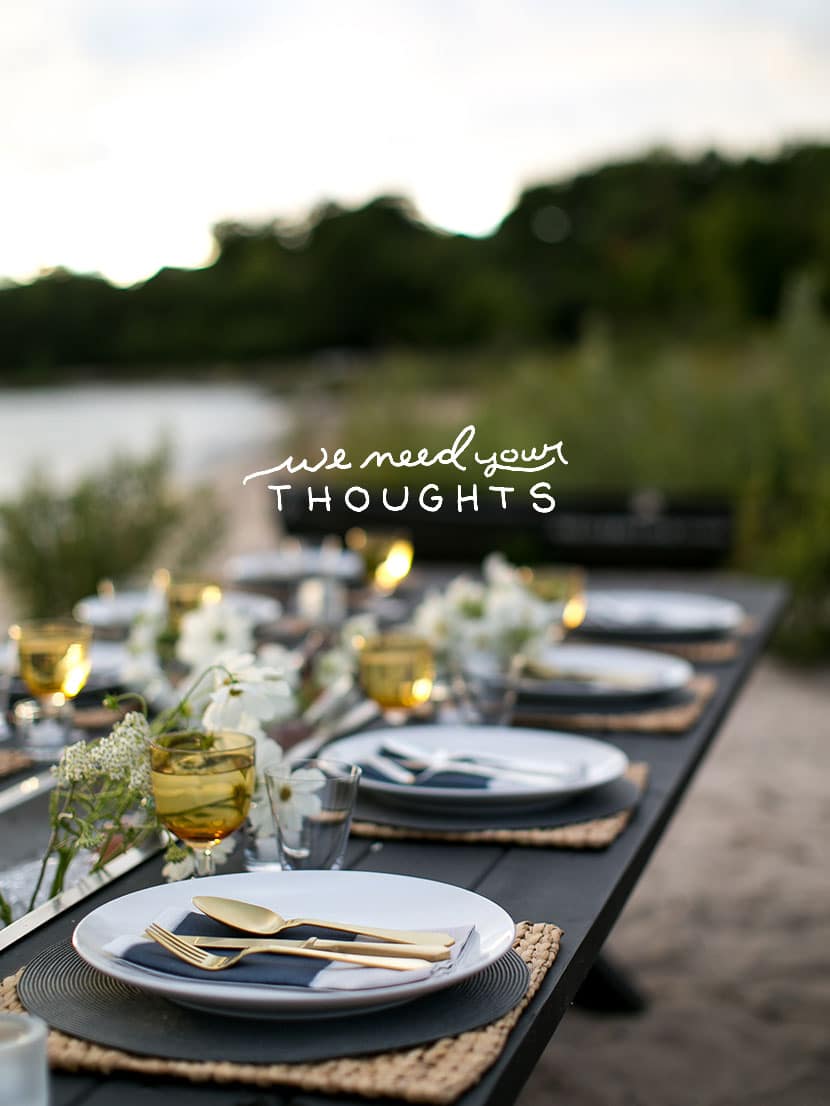 So, here is the thing…there has been a lot of transition that has been happening around here. We moved. We had a baby. We are building a house. We committed to living in Michigan. We simplified our business. Whenever there is a lot of transition there is a chance of becoming a little discombobulated about the direction to head next. There has been a lot of discussion between Mike and I about what we want to be writing about as we begin this new chapter in our story, but as much as we can develop on our own, I keep wanting to ask you guys what you ACTUALLY want here. This space is nothing without you guys so we want to know what makes you excited to pop in every day or week. I have numbers and analytics of what you guys seem to like, but in all honesty, I am less interested in those as I am by what really makes you guys happy every day to find here. I am most inspired to create content that you guys want to see and will love. It makes me really happy to know you guys loved the content we created.

So whether you have been a reader for 2 hours, 2 weeks, 2 months, 2 years, or since the beginning of The Fresh Exchange, we want you to tell us what you want to see here in this next chapter. What have you loved from the past? What did you love now more than anything? Do you like video? Do you want us to entertain more? More business content? We set up A SURVEY for you guys to quickly fill out OR you can just leave us a great comment. It doesn't matter.
So, I ask you to share in all your honesty, please share your thoughts with us below or in THIS SURVEY.
Thank you and have a MARVELOUS weekend 🙂