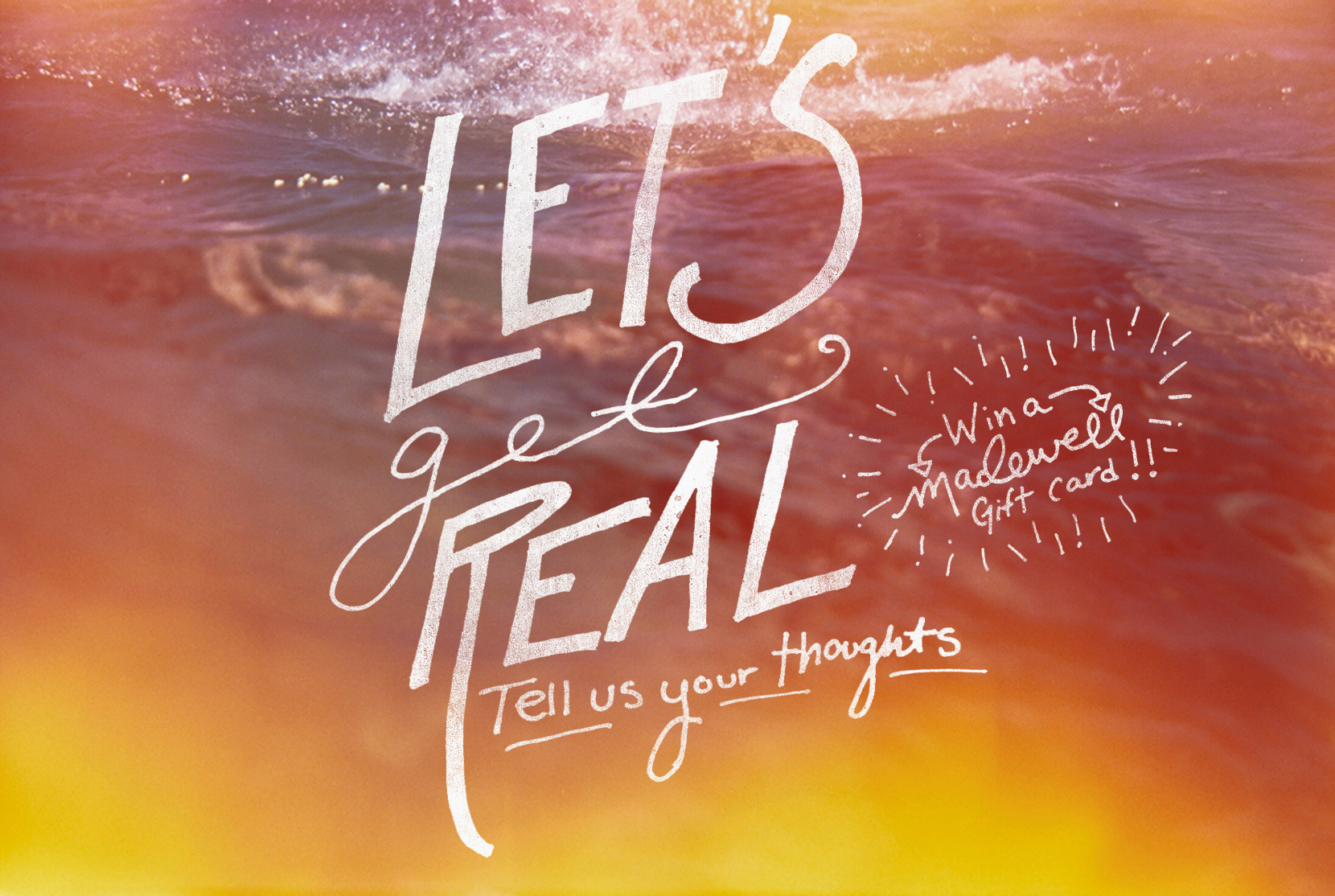 So we developing some new ideas for The Fresh Exchange and as we do that we want to take you all in to consideration. This means that we want to hear from you. We want to know all about why you love (or maybe hate) The Fresh Exchange and what you shook your head at and what you were completely in love with. We want to know all the nitty gritty about what you wish we talked more about and what you wish we didn't.
But this is not one sided, because we love you all and your support so much we wanted to reward at least one of you. We decided that since I am a big believer in quality basics we would give away a $50 gift card to Madewell to help you all add a really great everyday item to your wardrobe! Our hope is that that makes this whole survey thing a little less painful…here's hoping!
If you want to fill out the survey (it would be awesome to have you do it!) then head on over here. The survey can take 8 – 10 minutes on the quick side, but like I said we really want to hear your thoughts so feel free to take a few more minutes than that!! We want to continue growing an inspiring and inviting space for you all to find what you love about The Fresh Exchange becoming better everyday. Once you have filled it out place a comment below and tell let us know you filled it out so we can place you in the drawing for that $50 to Madewell. The winner will be announced next Thursday so you have all week to enter!
Thank you! Thank you! You all are wonderful and mean so much to us! Excited to hear all of your thoughts!
Image by the crazy talented Michael Newsted. Type was hand lettered by Megan.