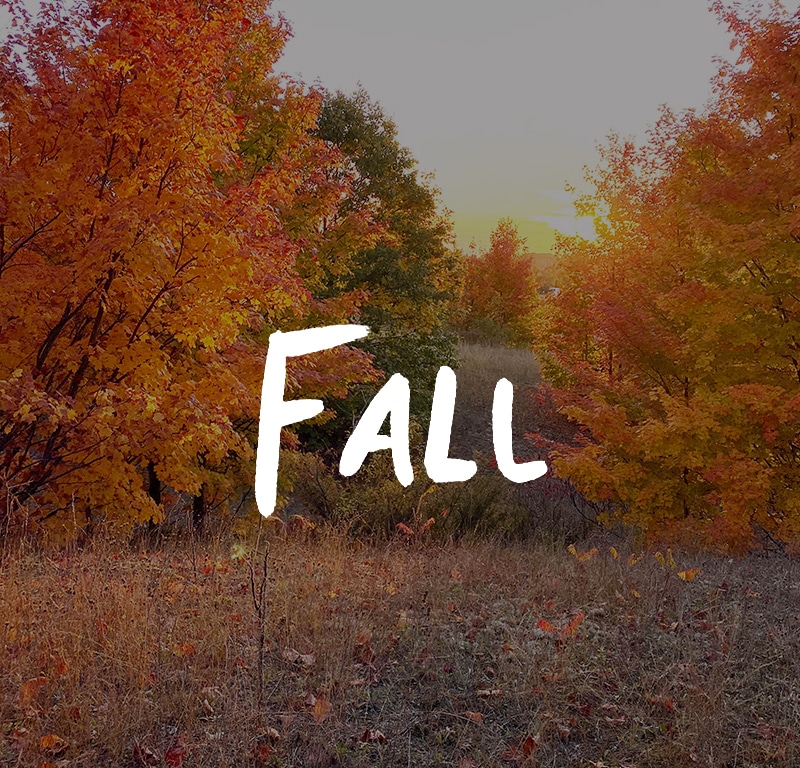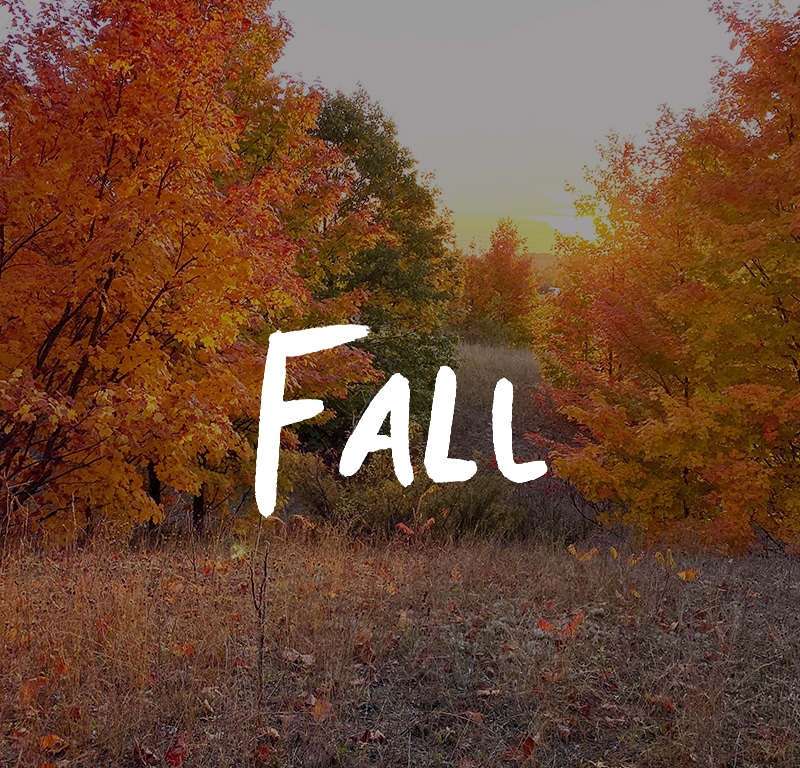 I read the other day about how Fall is the dinner hour of the year. There is this rush to complete the meal and get it on the table. We gather. We bring everything together. We then end the season gathered around a table (however that may look in these times with Covid), but my gosh how true that is. We live thousands of falls every year just in the days we are gifted to live. I see September as the 3-4 pm time in the day, October as the preparation hour for dinner, November as the dinner hour itself, and December as the hour we prepare for bed before heading into the deep slumber. It is warm but the air has the scent and feeling of the incoming colder evening. Do you see what I mean? This analogy was slightly eye-opening to me to think of Fall as the ending of our day. By observing these liminal spaces we can practice and experience the breadth of life, which s always refreshing to me. I have always said if I lived a million Septembers and Octobers, it would never be enough. But now, to think of Fall in this way is life-giving to know that in some way I get an hour or so of this essence of a month or season in one day is a gift I didn't wake up to last week knowing I had.
I am feeling this deep gratitude for this season. I know summer gets a lot of glam and love, but as an Enneagram 4 and a lover of weather between 70-50 degrees, I love the vibes of this season. It truly speaks to me. It always has and I use to hate admitting that, but when I look at Fall I realize it has allowed so many doors to close that eventually opened ones I either had no idea I needed or that I had hoped or longed for. For me, Fall has always been about that. The closing and the opening. Why? I am not sure, but the more time I have spent in the last 6 years watching the seasons change every day, I see that in nature this is happening too.
Fall is our great transition and point of reflection. I always can sense it. The moment I see the milkweed pods open I know our days have changed. The flap on the back of the house on the north side flaps and makes this clicking sound that tells me the north wind has arrived. With her arrival, the geese pack their bags and head south. It is this rhythmic motion that I sit at this moment watching everything dance amongst the north wind. I see the plants shift and I feel like I am in my final days with my best friend before she moves on to another chapter. There is this longing I feel to just be with her because she never will be this way again for better or worse.
You see Fall is our point in the year we begin to assess the year. We look at what came our way and what didn't come at all. How did we change? What did we accumulate, physically or emotionally? How did we move our hearts? What changed us? Those answers can be universal these days to all of us and they can also be deeply personal obviously. But whatever we discover in this assessment we can take honest stock of it so we can decide what passes through the gate into winter. What will we take into the darkness? What will we burn with the bonfires of Fall and rise in the smoke? What will we store deep in our roots and hearts to take with us into the coldest days?
I see this season as our moment to choose how we will reshape ourselves and how we will set intentions. Do we not do this same thing in the 3-4PM hours each day? I bring my kids home and we gather all the things left from the day. Everything finds its place from the mail to the school papers to the assessment of what we need to do the rest of the evening. Before heading to bed (think of it as November) we shut down our phones and release the world enough to settle into a deep and healing night of sleep….can we call this winter?
So I want you to look at Fall this way. Think of it as a chance to acknowledge and reflect on yourself this year just as we do at the end of our day. Who are you now? Do you like who you have become? Where is the work still be done? What is holding you back? Why do you choose to let these things hold you back? There are many questions to help us make a strong assessment of who we are arriving at in this new season. I hope we get to do this together whether in our Community or through the Podcast this season.
As we clear our gardens, begin to think of it as simply a sign it is time to do the same for ourselves. The garden is a guide for how we must tend to ourselves. Listen to her. For instance, our annuals will serve their time and be added to the compost and while they fade I will add in new perennials and trees. They will improve the soil, drive deep roots, bring water to the surface. Out with the old and in the with new. Watch the trees as they show us to do the same. They show their colors that only that year could have created. Then when they have shown every story of their year of growing, they shed them to shift their energy deep into the roots they use to hold in the soil. They focus on healing and tending to the very thing that makes them the best part of their community; their roots. We are doing the same. Watch them show us how beautiful it is to reflect and show the story of this year before we release what we no longer need.
I hope you spend this fall being reflective, honest with yourself, focusing on your intuition, and watching your garden and nature speak of how we must live to you.
Welcome to this season. One full of gifts for our taking.