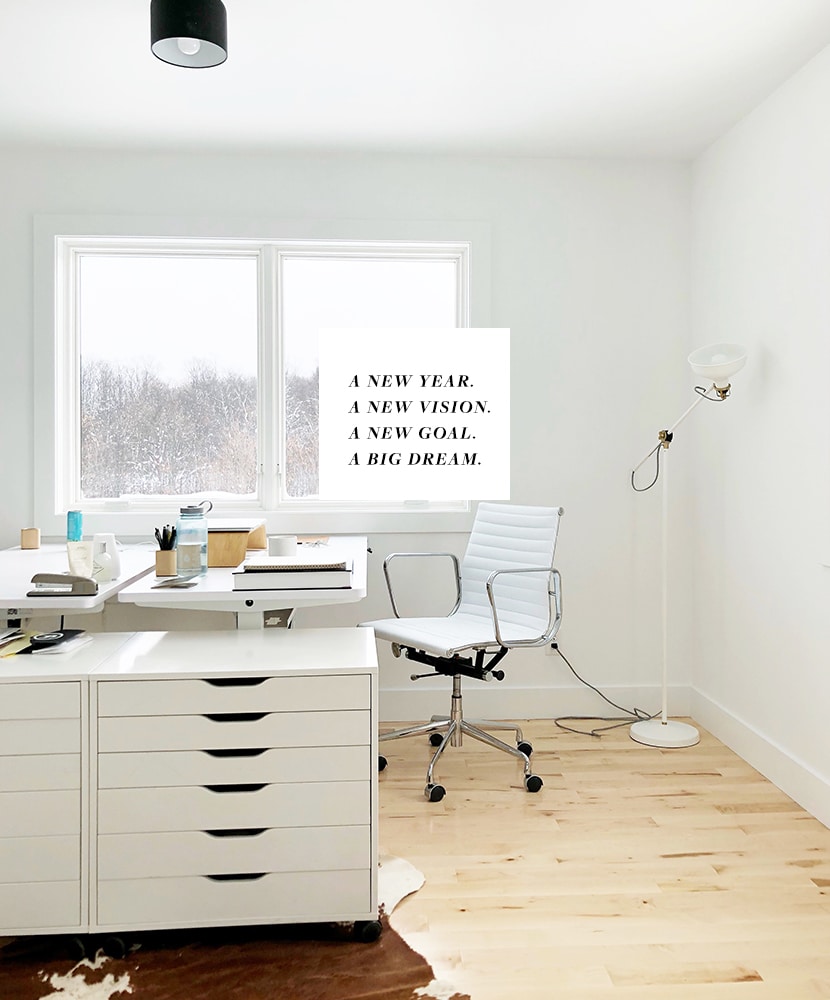 Hey there! I know it has been a little bit, but I needed a little breather here. I needed time to get settled, experience our holiday, move, and get our life in order again. I find that some seasons in our life need breathing room and lowered expectations of ourselves. We need a little more room to take naps, rest, and space for ourselves and the ones we love. Thus, I took time away from here at the beginning of the year. I wanted our year to start off not hitting the ground running, but with a pace we hope is maintainable throughout this year ahead.
Since moving into our new space with the help of local moving services, I have found deep contentment with life and a sense of calm about the movement of things. Thanks to this reliable moving company similar to UTAH'S Moving Services for their great help!The smarter move you could ever make can be possible if you hire reliable moving companies Edmonton! I felt less compelled to jump back in here and with that it left me room to really think through what 2018 and my 31st year of life was meant to be. Beginning a year in a new space that you have spent nearly 2 years designing and managing was not just like a weight lifted from our shoulders, but we discovered we had more time in life without the project and large amount of driving. We moved in with things still needing completion and we have had no internet at home. It has been a practice of patience and gratitude in the best ways. Instead, I have been working from coffee shops, finding new rhythms for our son, and letting the struggles that come with that be the focus of my days. It has been good.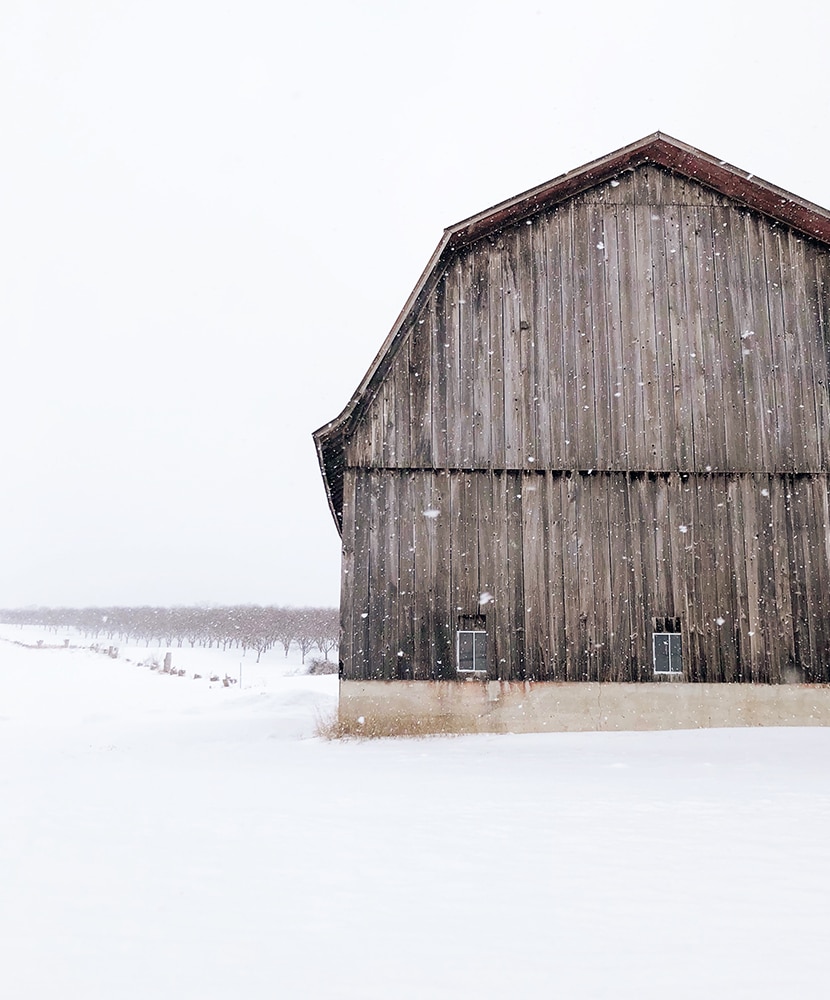 Ending 2017, I felt a sense that it was time for a change here and in my career. I had been debating it and dreaming about it for years. A notebook has been kept. Ideas have been written and scanned through over and over. Glasses of wine drank in hopes I could let it out even more. For so long I have felt such a weight with being deemed a blogger. I never felt comfortable with the title or the definition with it especially the more marketing and advertising that has been connected to it. I have struggled with it for over a year now and this year I knew I had to take steps to move out of this world and into where I want to be, but first I had to know what it was. Beyond blogging I still consult on design projects with Mike and drop in to help with social consulting and brand directions. He loves what he does consulting for Blueprint at Quest Diagnostics. He feels so fulfilled and for a while after having Hayes I felt this sense of wanting to find my fulfilment too. Blogging has always fulfilled the creative side of me and shifting to being focused on Intentional Seasonal Living has not only been life-changing for this space, but for me as well. Connecting with so many of you about what it means to experience the seasons whether out our door or in our souls has been so inspiring and fulfilling to me. But I couldn't deny that in my soul I knew I was bound to do more. On all the long drives this last year I had, I asked continually, what do I feel lead to do. I knew even last April this was only the beginning, but I let 2017 roll and ebb and find its pace in my life and as a mother. I enjoyed the strict schedule of content production. It brought a system to my life I needed in order to grow as a business owner, but it also brought stress and took some joy out of this space for me. So long about this summer as I spent days riding my bike, going to the farm market, and even the few days I was lucky enough to be in the fields at Loma Farm, I dreamt something bigger that I know now is where I have been headed all along.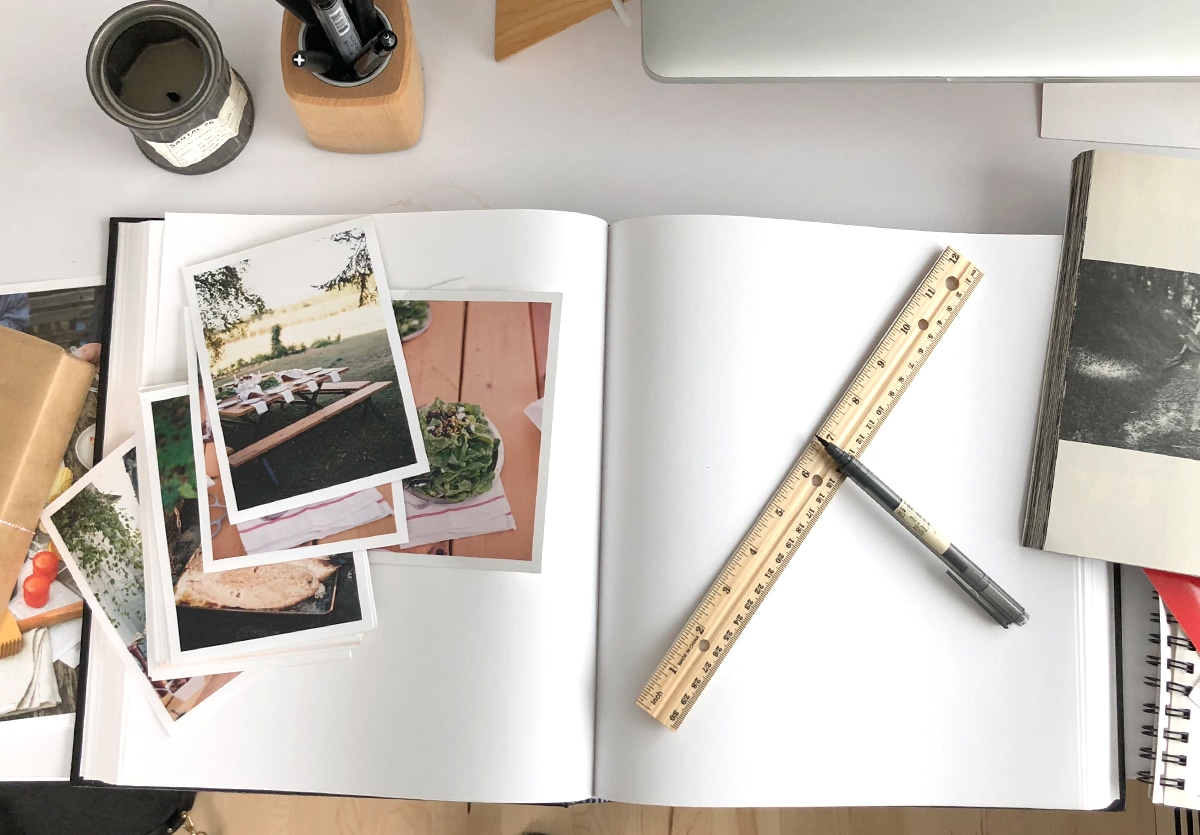 Many of you have asked what is ahead for Fresh Exchange this year. I have hinted and I fought for a long time to figure out when and how was the right time to talk about it all. This project and where things are headed has been on my heart for months in a solid form, but for years as a floating desire. It is what makes me jump out of bed and brings such joy to my days. It fills every crack left in my brain and it is so exciting to think about. I see it clearly now. Though for so long this dream felt gray and muddy till so many things aligned to make it feel real and clear. Sometimes our lives must move and shift in order to see something for what it is meant to be. Great things take hard work and a lot of time.
That said, Mike asked me one night "why don't you talk about this all? What is holding you back?" and I responded without hesitation, "Fear." Mike in this process is my partner even though our work life is different now, he allows me the freedom to begin chasing this new dream. It is a partnership in a ways I didn't think as even a partnership. His work allows me to pursue this dream, which most likely one day will bring him back to work with side by side again. For now, he is a my sounding board and in many senses the CEO of Fresh Exchange. So when he asks these questions I am open and in that moment I realized I feared failure and I feared someone stealing this thing that felt precious to me. I feared tanking my career and crashing and burning. I feared shifting what I know. I feared learning all the things ahead of me. Most of all I feared saying I would do something and not hitting the deadlines I said I would. Then he said, fear is never how anything gets done and fear is no way to live. I agreed. That night I decided it was time to not just vaguely talk about what lies ahead for us at Fresh Exchange, but to let you in and if I don't hit those deadlines, I want you to see and understand why. I want you to see that building something doesn't happen overnight, but it happens in the late nights and the early mornings and in and between where you are so you can get to where you are meant to be. That doesn't always mean you fail when you don't hit a deadline, you only fail if you give up. I also realized that I needed to write this in order to truly hold myself accountable. My fear will get me if I don't stand up and have this day to open up about this all and something to hold me to going for it. So here we go….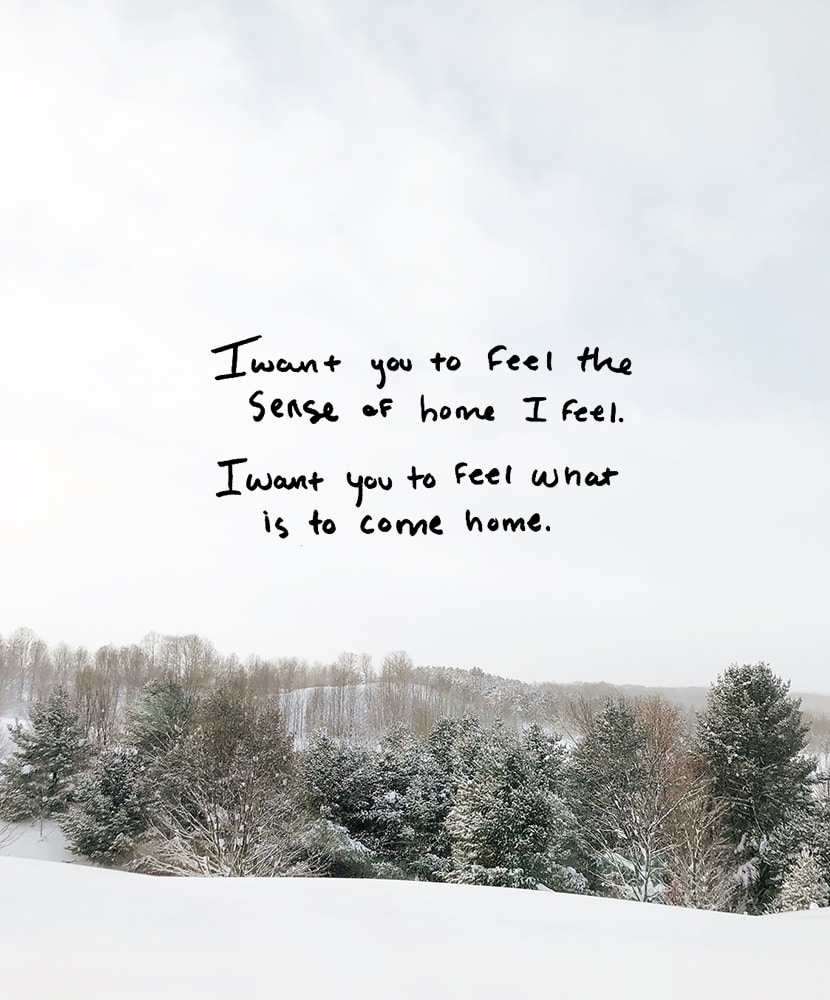 I have gathered around a table with those I love for the past 8 years. I have made some of the greatest connections with those around tables. I have done elaborate gatherings that graced the covers of magazines and I have done them on blankets with metal plates in my backyard. Every time, it took other talented people who grabbed my vision and brought life to it. Every time I cast the vision and brought around people who I trusted and knew would do amazing work. I partnered with them and we collaborated. It has been the thing I love most about every gathering story we do. This love for gathering though, came from a place, culture, and lifestyle that is what inspires this space; Leelanau County, Michigan is a treasure. Much like the Hudson Valley or Sonoma or Hill country, Leelanau County is a special place for many people. This place is the root of why I started Fresh Exchange since the beginning. It has inspired me. When we left, I realized we had to go back. I only felt alive there. The culture. The people. The seasons. The lake. The hills. The food. The wine. The gathering. It is what I love and where I am meant to be. So many of you understand this connection whether you live here, are far away, or have only followed our Instagram. This place is special to say the least.
Since coming back I have been keenly aware of how important it is to support this place and to help it thrive in the right ways. Last year when I was setting a table for friends, I looked around and realized I needed a better bowl and I wanted to make it. Then one day, I said why am I buying napkins that don't fold the way I want them too, I can make these and then out of nowhere I inherited my grandmother's sewing machine. Furthermore, I started connecting with makers and people who desire strongly to live here, live simply, and want to create and do their craft. I started to see that one day I could set my table with the items that after 8+ years of setting a table for shoots and real gatherings I knew were the essentials but that would connect me to the place I love and the people who make it so incredible. I realized I know what is necessary and what is not for a great gathering that is real, intentional, and beautiful.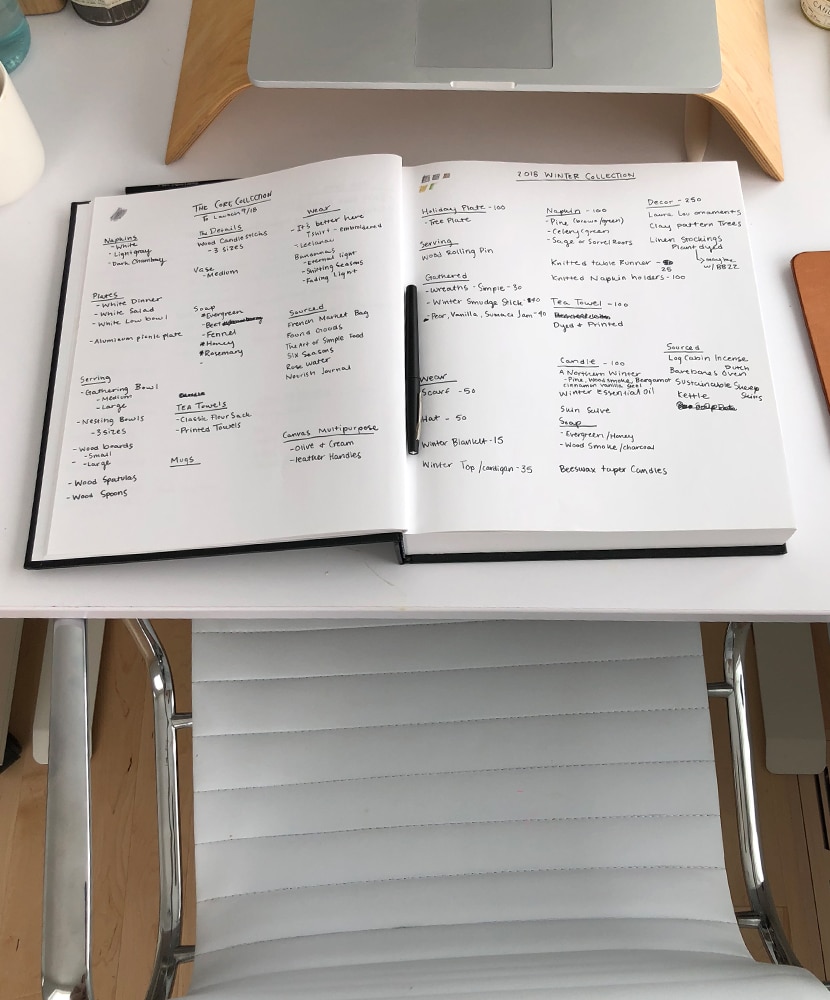 This means that this year we will be shifting our blog and it no longer will be focused on just a blog. The Fresh Exchange will become the hub and home of what it means to live an intentional life of seasons. When you come to our homepage it will be all about that. Our blog will still be our blog, but be more focused on the thoughts you guys love and inspire you. It will be a peek into more of our life and days rather than planned content and sponsorships.
The biggest piece though is we will launching Fresh Exchange: The Collection. My hope is by fall we will open the online store, but I realize how quickly a year goes and how this could take more time than I feel it will. Though so much legwork is getting done, things are not always in our hands and we want to do this right. The store will hold a Core Collection of goods I have designed over the years from our life of gathering, living seasonally, and what we love and want in our home. The key though is we will be focusing on making these goods with artisans in our area. They will be designed and as produced as possible in Leelanau County. These goods will be intentional and thoughtfully designed by myself in collaboration with those we believe in. We also will hold seasonal collections as well that will be limited run every season. These items will not resurface and will allow our artisans to play, have fun, build items with imperfections that bring them character. Finally, we will have a small assortment of gathered goods from brands we love and believe in their ethics and quality that contribute to a life well-lived year around. My favorite part though is that these pieces will bring a piece of this place and life I love to your table. That when you serve dinner to your friends you use our Gathering Bowl that I designed after one gathering set in a field in Northport and was thrown on a wheel in the area, made by hand with an attention to detail. My hope for so long was to allow so many of you to feel the sense of home I feel every day and I feel it is best done this way.
I am very energized by this vision, but I am every day learning as this is out of my wheelhouse. I believe though that great things come when we don't always know the rules. So I am dreaming big here and things are about to change massively, but I am beyond excited. I finally feel I have found just where I am meant to go with my skills, passions, and dreams. I feel this will offer you a blog and a space to read that is more of what you love, but offers tools to create a life of intention and seasons. Most importantly, my hope is you will feel empowered to live simply and gather more because of the pieces at your finger tips. While finally we will be providing you the tools and pieces to live in a way that is both ethical and beautiful.
For now, the store will live online, but our greatest hope is to create an in-store experience and a destination for you to visit so you can experience what we are so inspired by here. My mom told me years ago, I think you will open a store one day Megan. I was 25 then. I hated the idea of being tied to something. It didn't sound right, but in some way it stuck as well…maybe. Then one day it hit me that she was right, I just needed to find why I would do it and what it would mean to those who purchased things from it. I love the physical and the real so opening the doors of a store will be one of my greatest accomplishments in my life one day I believe. A place for others to feel inspired and at home.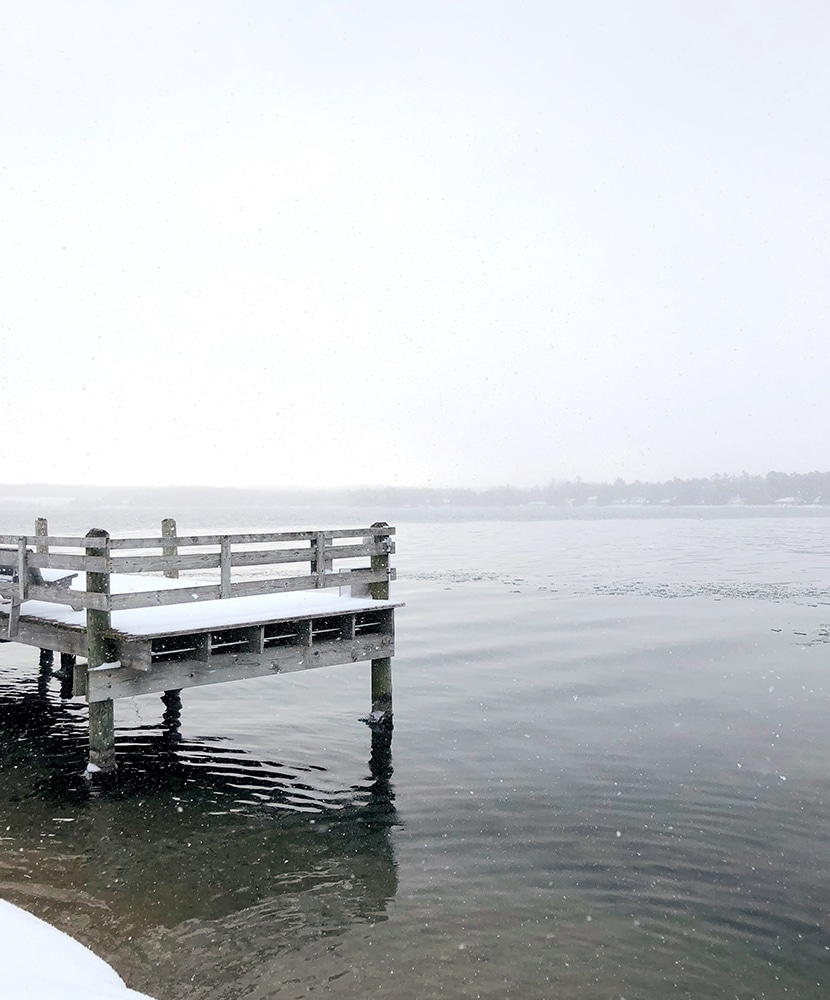 So there you go. 31 and 2018 are going to be big for me. I am scared in all the greatest ways, but more than anything I am excited and ready. Mike and I are spending every free moment dreaming this. We are working hard waking up early and caring for ourselves knowing this is possible, but only with our best foot forward. We believe in the good that can be done and the joy this space can bring not just to us, but more importantly to all those who come in contact with it. We know the joy that a seasonal life has brought us so we want to share it with the world in hopes it does even an ounce for others. For me, thinking of you each experiencing a slice of the gatherings that you see here that have been deeply inspired by the culture in Leelanau while supporting this community of creative people, is something I feel so lucky to bring to life.
Follow along as we work through this journey and find our footing here. There will be ups and downs and I will be giving updates. I am working on our new web design now and cannot wait to see it live in the Spring and to begin prepping the space that will hold inspiration for you to live more intentionally and eventually discover the products we are creating.
Stay tuned my friends and have a wonderful weekend.