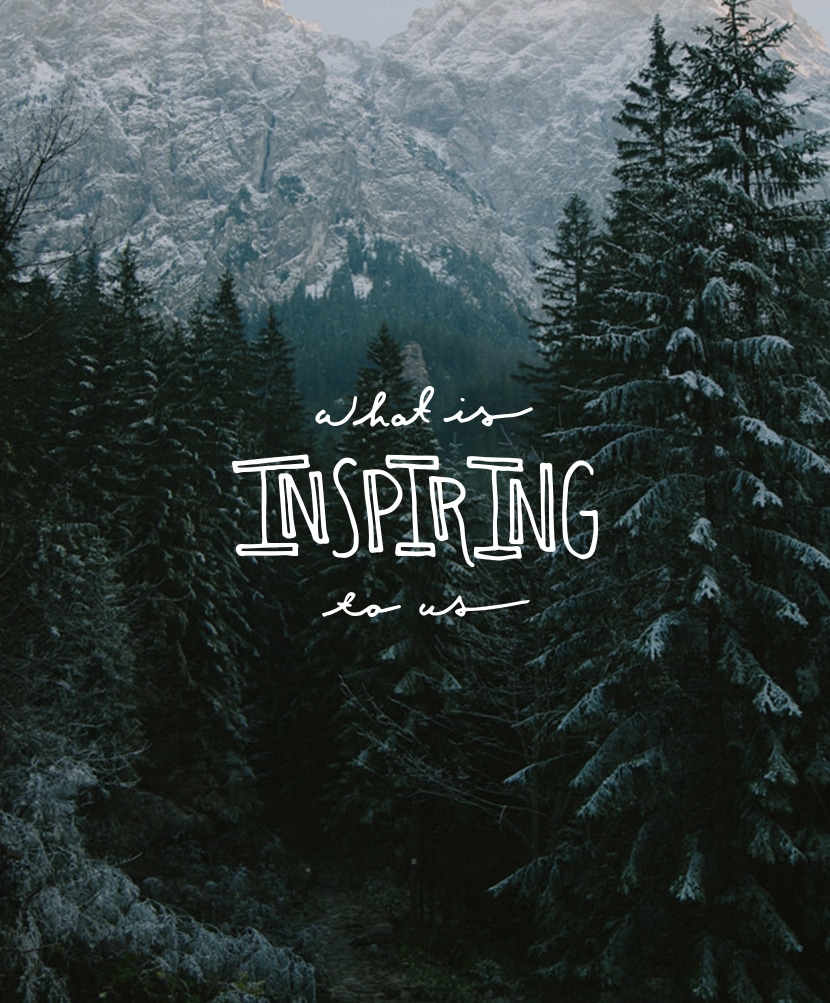 Image via: Michael Brezinsky
This week we have been busy with a lot of prep for taking time off when our little guy shows up on the scene. We have slowed down fully on client work other than 1-2 projects that will either be complete prior to his arrival or will be maintained after a short break by Mike. Currently, Mike is putting the final touches on an updated site for TFE that takes into consideration a lot of suggestions all of you have given us over the last few months as well as some brand new ideas we have mulled over in the last 6 months. 2016 is full of new things for us already with a baby to arrive in the next month and a some big shifts to our business. All are beautiful and wonderful things we couldn't be more excited about.
This week we also tied up a few house projects. We made some slight updates to our guest and master bath by changing out the shower tile. Then we also had our cabinets in our kitchen repainted. It has kept our house a little busy over the last two weeks, but it feels good to have them done especially before becoming busy with a baby. Our home feels far more like us with very little invested. We cannot wait to share about these updates in the coming months (content that will be shared while we are taking time with our little one).
With the slowing down of big projects we have been doing a lot of reading, catching up on inspiration, and just enjoying some time feeling free enough to get inspired. It has felt really good and we wanted to share a few things that were inspiring us right now and that we have been reading. We sometimes forget the importance of leaving space for inspiration, but oh how important it is to living a creative life it is.
Hope you each have a wonderful weekend! Stay warm out there!!
This article about How to Become the Best in the World is really spot on.
This is Your Century is a powerful reminder of what we face as a world.
Our dream is to one day have a small cabin in Michigan we can go to in the winter for a month or so around the holidays and then spend our summer months in and when I found this instagram account I felt I saw my vision come to reality.
I love how Bri Emery is jumping back to her why on her blog. This post was one of the most refreshing things we have read in the blogging world in a while. So much truth and honesty. I miss 2009 as well.
We are always obsessive about learning about daily rituals and this article about the 25 Daily Rituals of History's Most Successful is a serious indulgence into that obsession.
We have been studying a lot of styles of shooting lately and you can see some of the things that are currently inspiring some of our upcoming work this year on this Pinterest board.