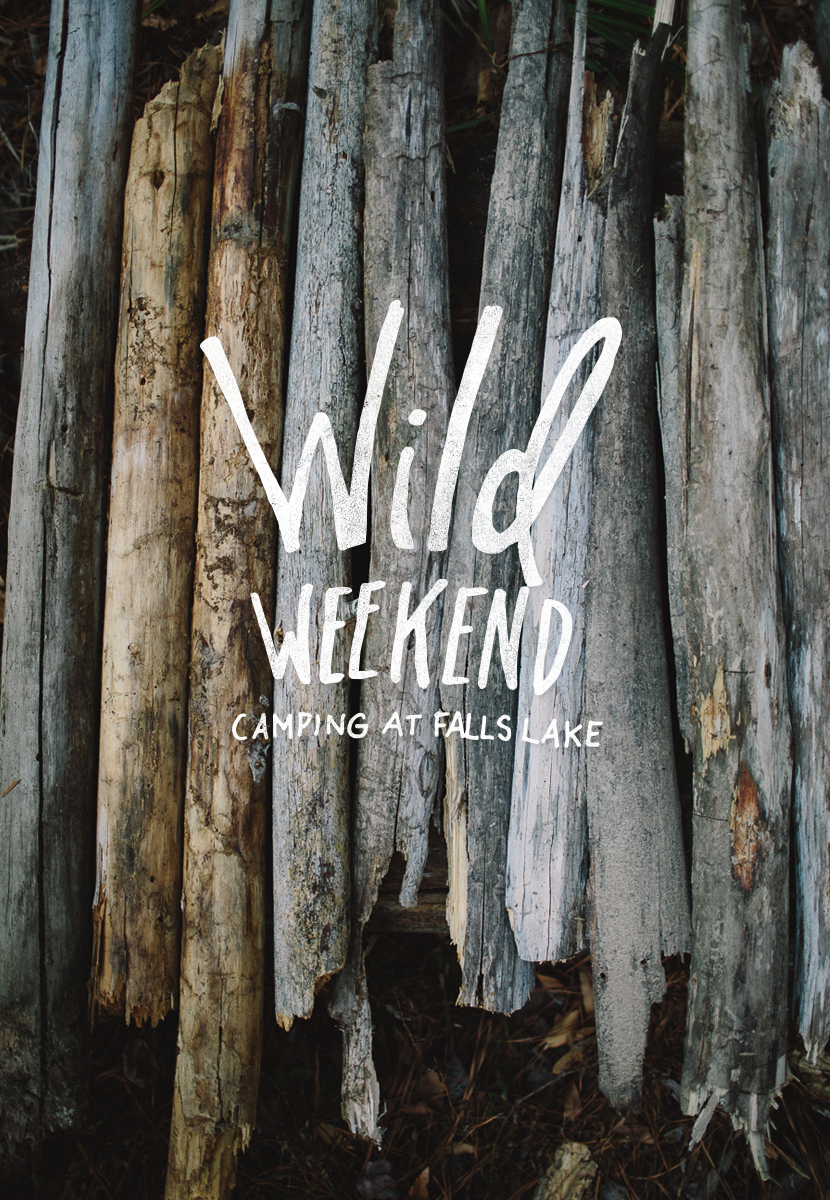 Ever since we hit the road to find a campsite, I have been so excited to share our first #wildweekend with y'all. There is no doubt that these mini weekend adventures once a month are going to make for some fun stories and exciting new discoveries for all of us. However, if you are interested in a camper trailer that has a lot to offer, you may want to check out the list of camper trailer dealers Brisbane here for great help!
For this first Wild Weekend we decided to keep it simple and do nothing too over the top. We decided it would be fun to take a trip into the woods and to enjoy a few days of quiet. Our plan was not to do anything too difficult as they had their 2 young ones and it was our first time camping in a while. None of us are too pro, so to speak, which means we thought we would just go 30-40 minutes outside the city and find a family camping site. Instead it ended up quite differently, but that story will come together in a minute.
The night before I made our dinner and some contributions to breakfast. Making food ahead of time when you know your resources will be limited is pretty important if you don't want to be killing squirrels in the woods. We also packed up our car with our hot tent for 3 persons, 2 North Face 15 Degree sleeping bags, 2 REI sleeping pads, and our packs full everything we would need for the next 36-48 hours.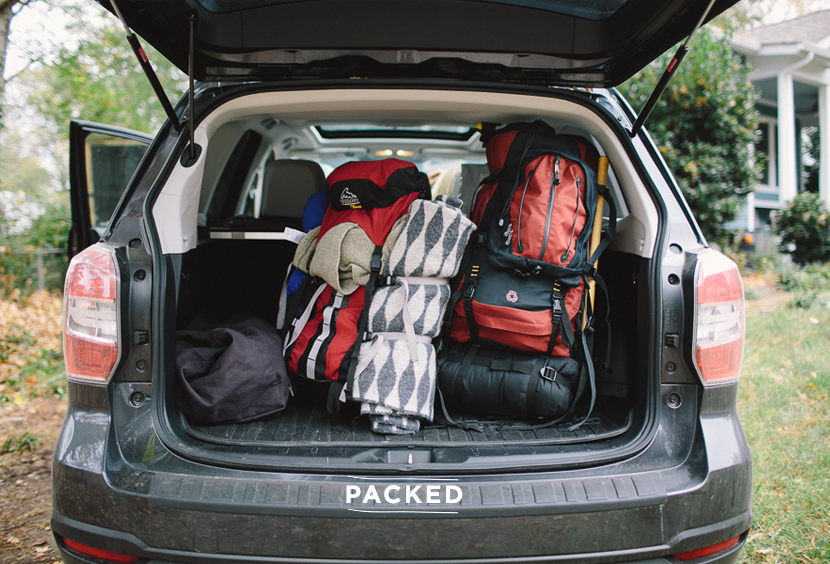 The next morning we left around 9 AM to head north out of the city with the Mason family. Everyone was excited to go on an adventure in the woods. With coffees in hand we set out ready for a pretty easy and laid back trip.
When we arrived at Falls Lake State Park we noticed all the family camping was closed. We tossed around going somewhere else, but instead decided this was a chance for an adventure, so we drove the park looking for a good pull off. We finally found one right near the water. We jumped out of our cars and decided to go scope out the trail and see if there was a good place to make home for the night.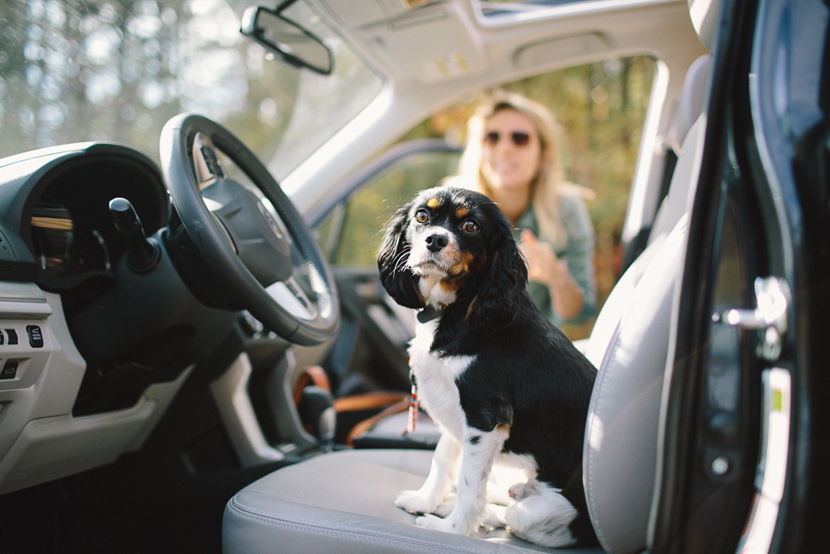 Sure enough, we found the perfect spot so we returned to our cars and grabbed everything and hiked back to our land where we would settle for the evening.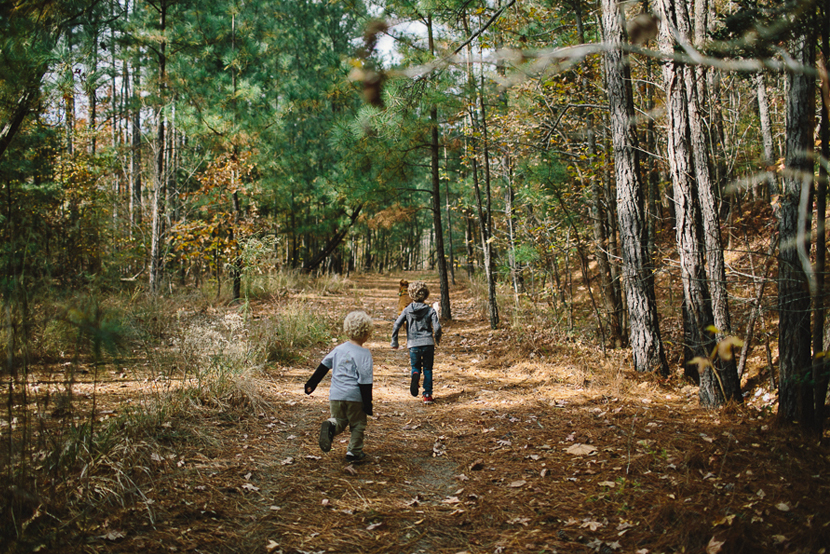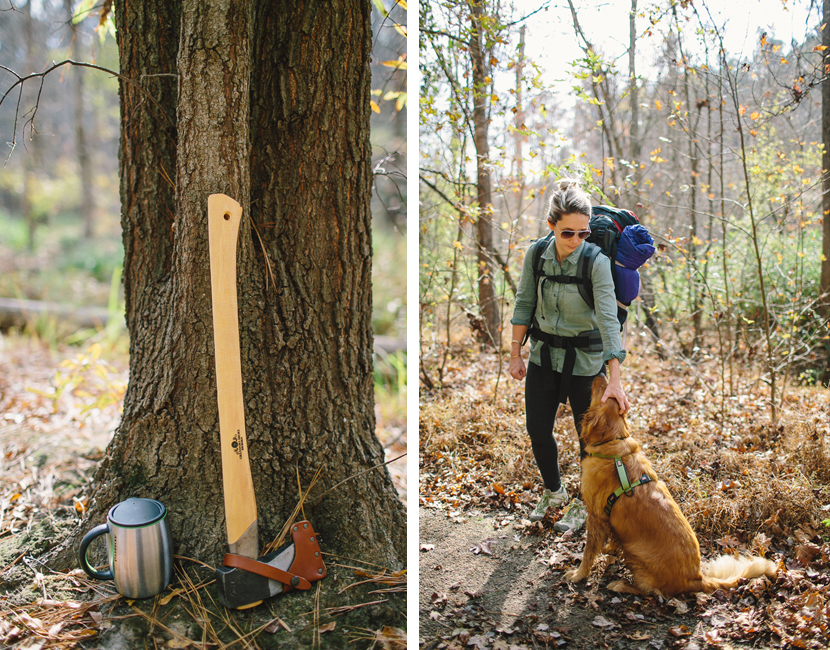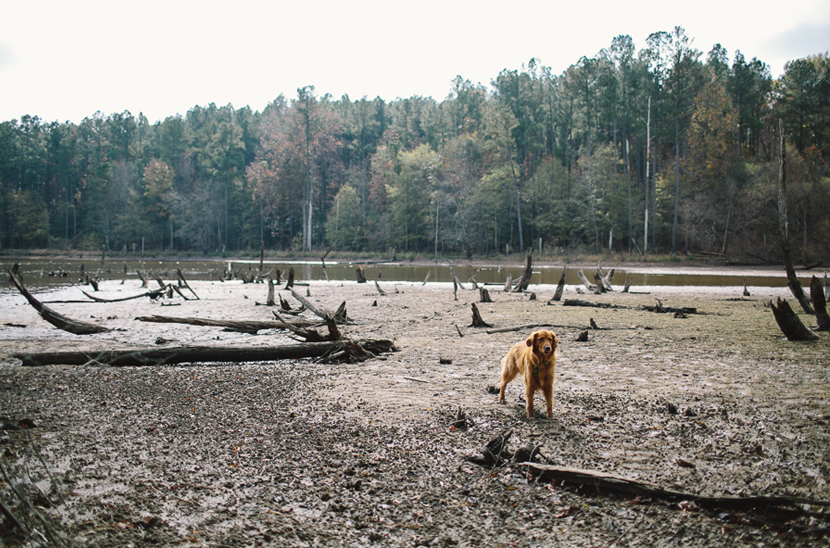 Where we were at the water was very low which resulted in quite an interesting landscape full of trunks from dead trees. The lake was perfectly still and created the perfect reflection for the golden leafed trees that sat beyond the shore.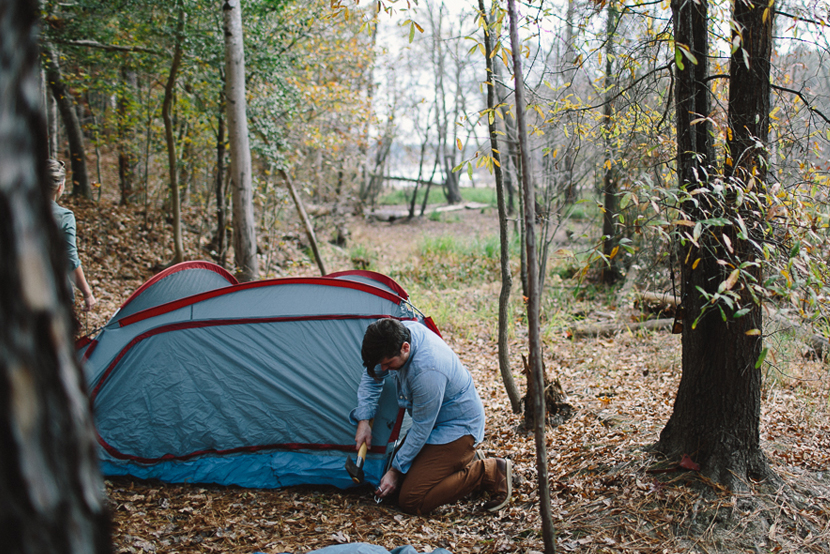 Once back at our campsite we setup our tents and got everything ready for our night in the woods. Our friend, Jordan of Minimograph was coming later in the afternoon after our hike so we left a spot for him to setup camp when we arrived. It really was a pretty awesome site considering how close to the water it was as well as how uninhabited the area is.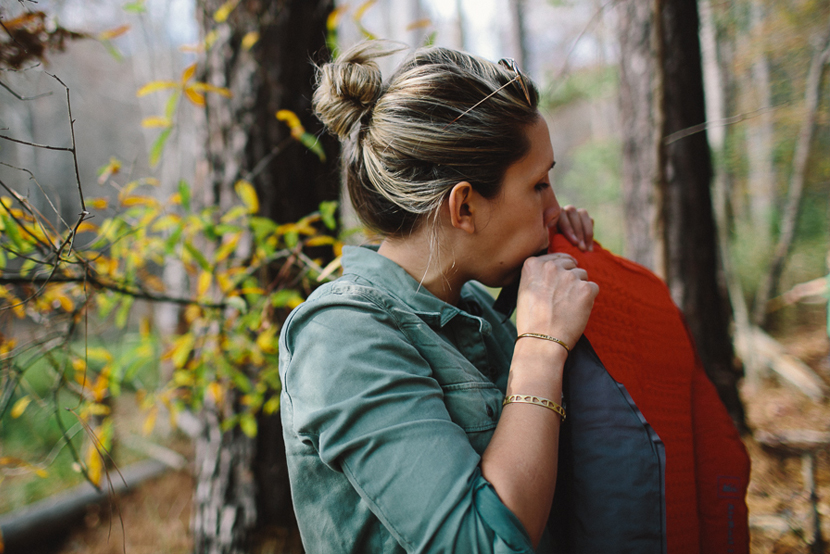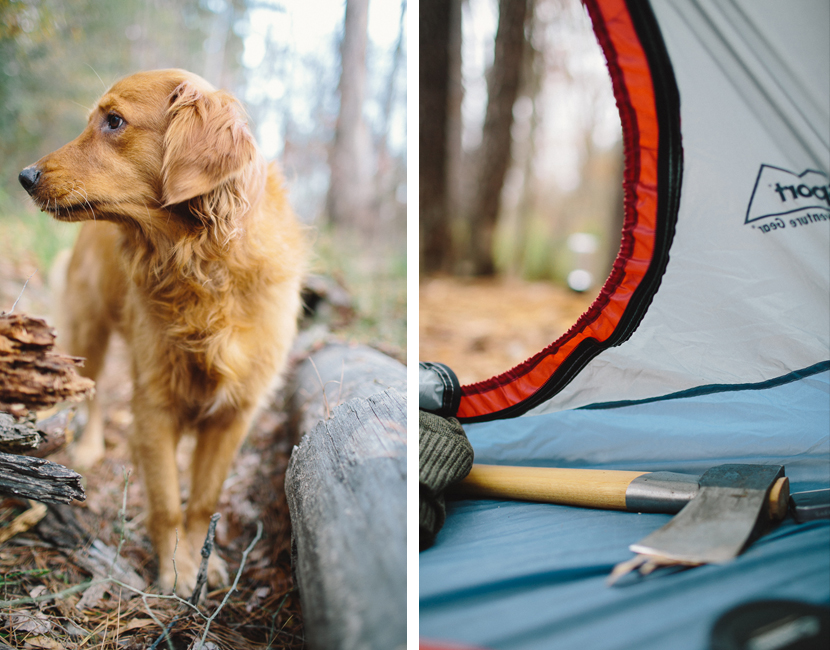 Once our tents were set up we all went for a 2 mile hike around the shore. The hike was amazing and eventually resulted in us ending it by going off the path and finding our way back through the woods, which was super fun! There is something about how the woods make you feel and engage your senses that I just love.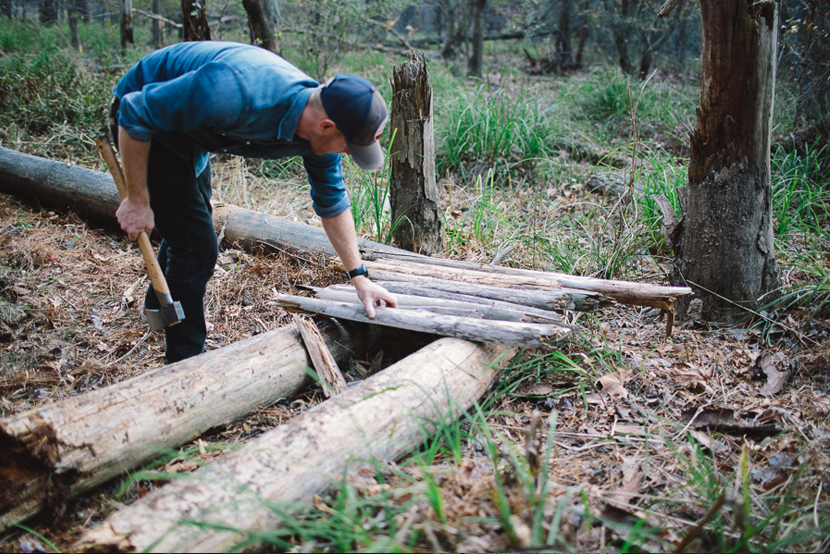 Upon returning the next big thing was to setup our campfire and make the campsite more liveable for us all. we all took on the task of creating a make shift table and plenty of seating to surround the pit he hand dug for the fire.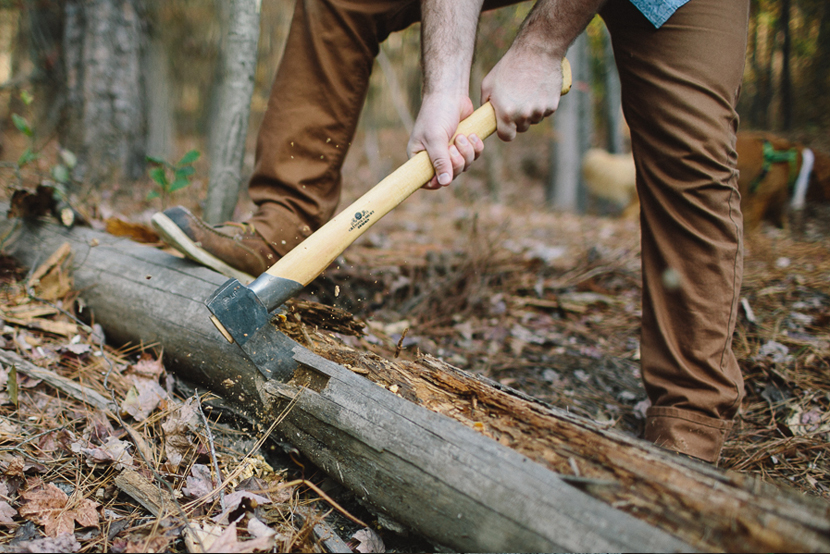 So, him and Mike grabbed their axes and split up dead logs to help form our "living space" for the evening. We all pitched in to create something out of absolutely nothing that we would call home for the next day.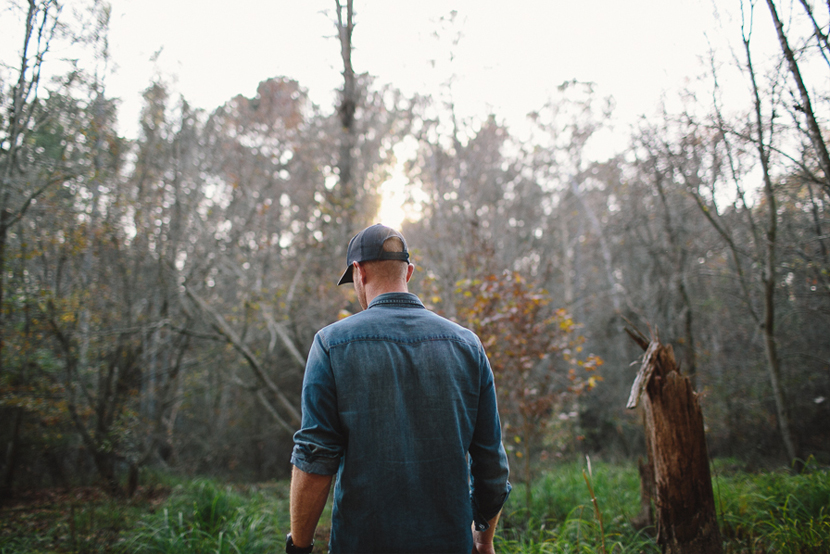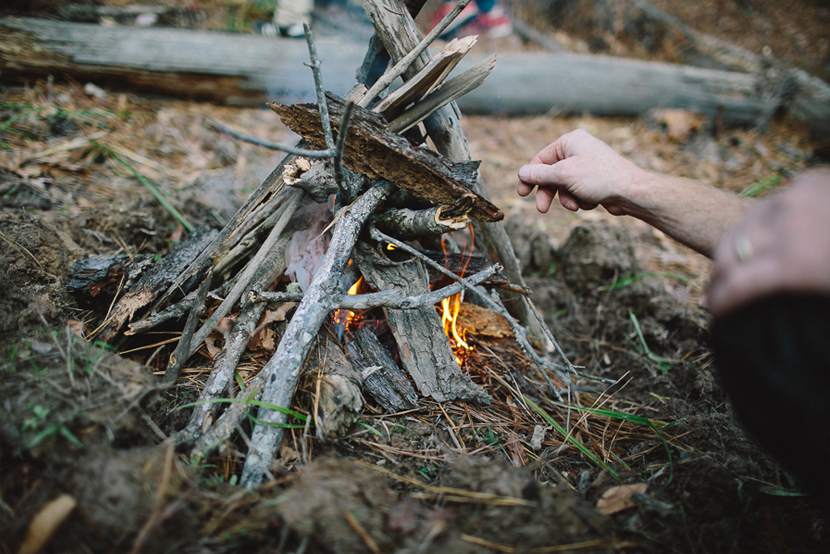 When the table was set up and our seating was in place, Mike made a fire in the pit. Since we were in an area that was fairly damp because of it's proximity to the water and it recently had rained, it made it fairly difficult to find enough dry bark and wood to get the fire going. So we all searched for the driest things we could find and eventually had the perfect collection to make one of the best fires I have seen. It lasted all evening and in to the morning.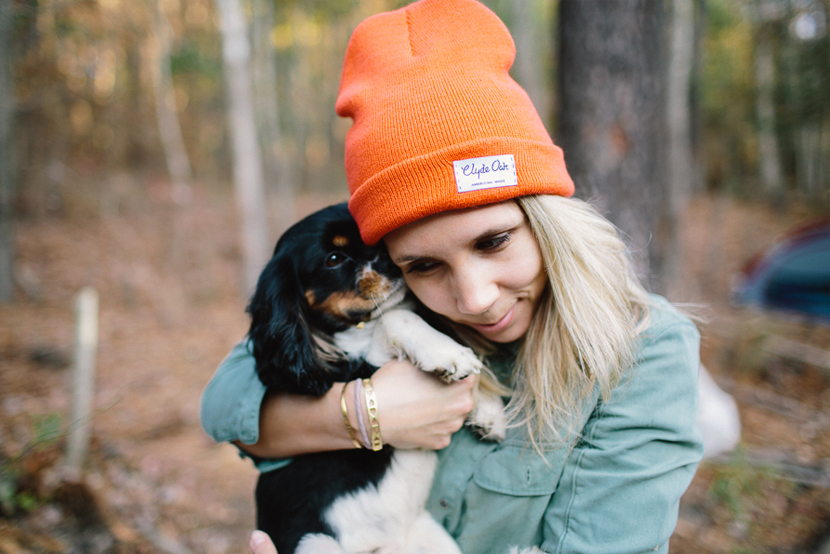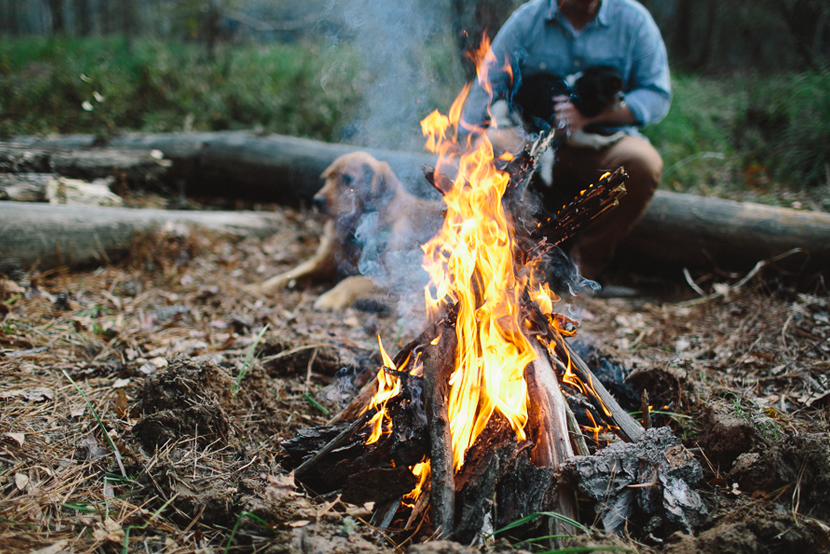 The fire was essential to us beginning dinner. It gets dark right now around 5:30 so it was very important to get our site setup early enough so we were not working on it in the dark. We also wanted to make sure our fire would have enough time to become coals. When your fire becomes coals it is the easiest to cook over since the heat is the most consistent.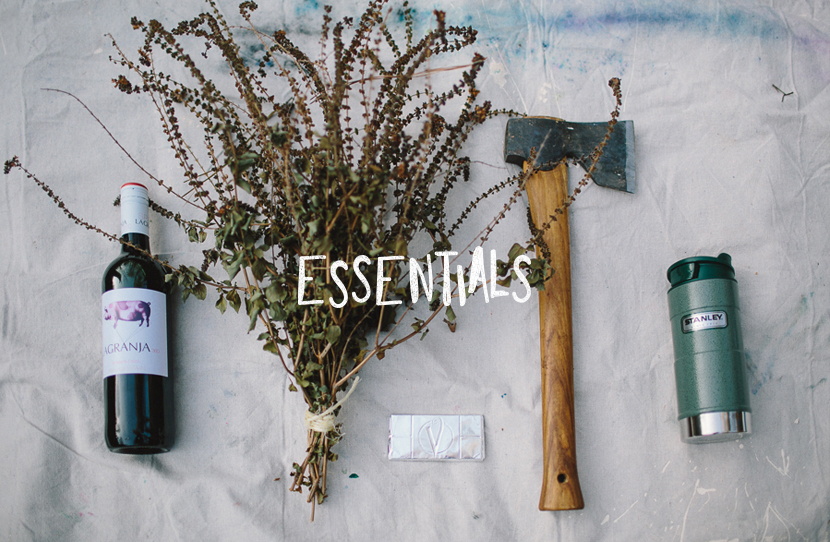 With the fire setup I pulled together some of our hand chosen essentials for the trip which included wine, dried African Basil, Videri Chocolate for Smores, the best axe you will ever have, and of course a thermos to hold any type of liquid you desire to enjoy for the evening.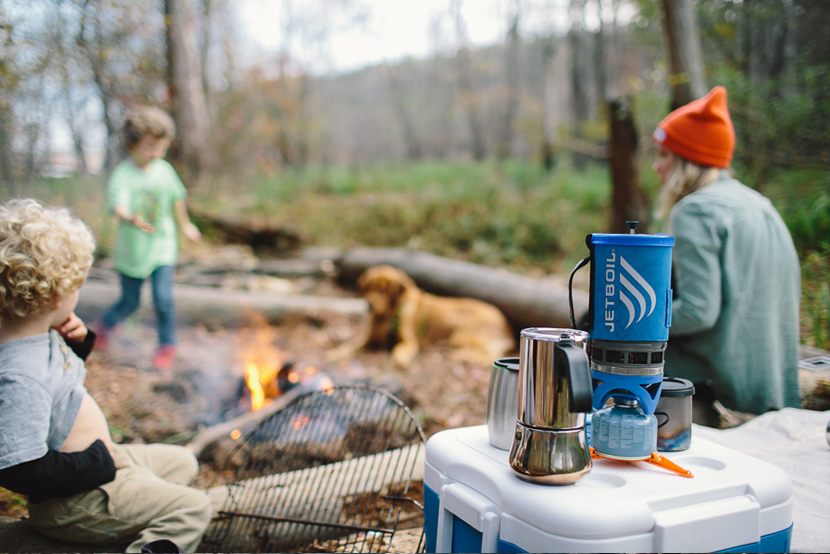 Once the fire had gone down we made a make shift grate for cooking. We took 2 logs and placed them on our bench logs and placed our grate from one of the grills from our homes on top. This helped create the perfect cook top for dinner.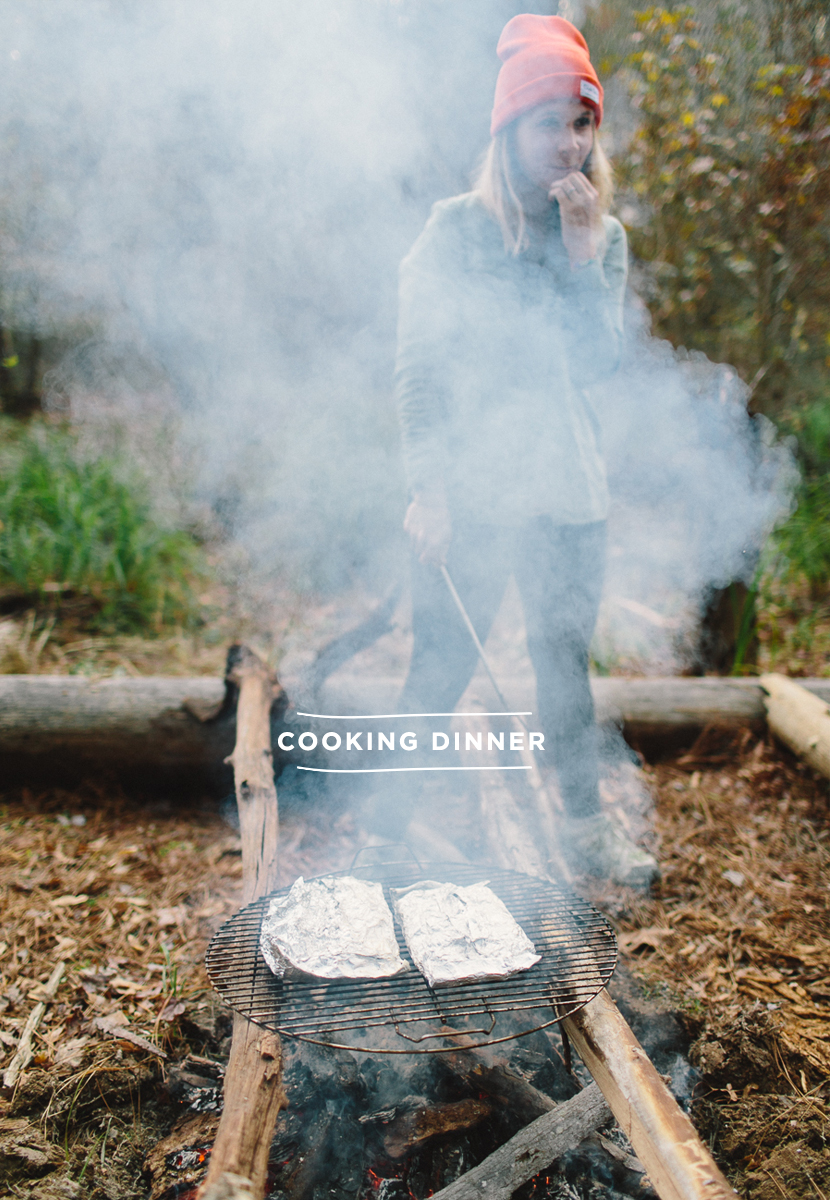 We ate in courses because it was far easier with the grate. First up, the night before I chopped up potatoes and garlic and placed them in tin foil. I let them sit in the fridge overnight and packed them in to our site wrapped in a plastic bag. No need for additional oils or spices if you find some good wood to put in the fire the smoke will create some amazing flavors. They cooked over the fire in about 20-30 minutes and were amazing. We also had brought prepared salad and some dressing. I kind of tossed all of it together and it was super awesome and filling.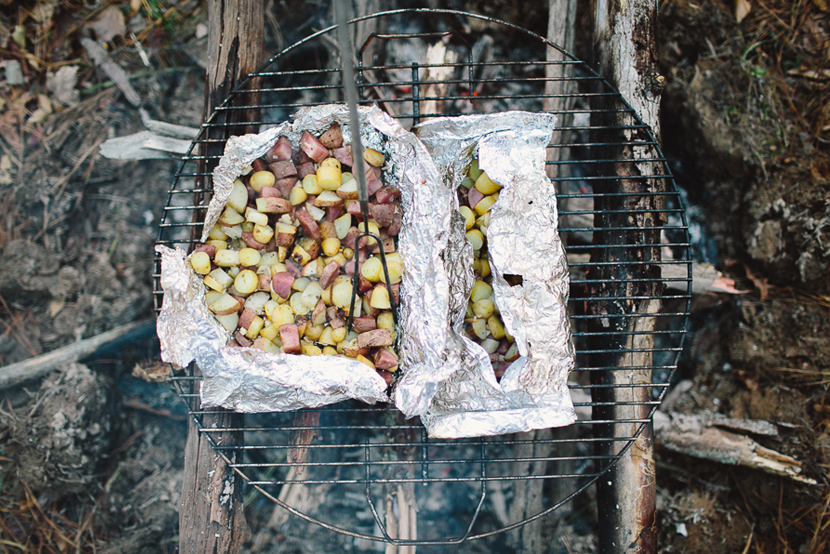 After our potatoes were off the grate I threw on empanadas I had made the night before. I did one with veggies and one with meat. I am not a big meat person especially when I am traveling so I made sure there was an option incase others were like me. These were really easy because all you do is make the dough (find a recipe here) and then I just threw together simple ingredients in a pan and let them cook. Then I spread the dough for each one and filled with the filling of choice and closed them up. Voila! Easy! You can pretty much fill these with anything that sounds good. I then cooked them the night before and after they cooled I wrapped them in tinfoil and placed them in the freezer so they would stay cold through the day and be thawed by dinner. Sure enough they were and we threw them on the grate over the fire and they were ready in about 20 minutes. Half way through we flipped them over to make sure they were evenly warmed up. Super easy and REALLY yummy and filling after a long hike.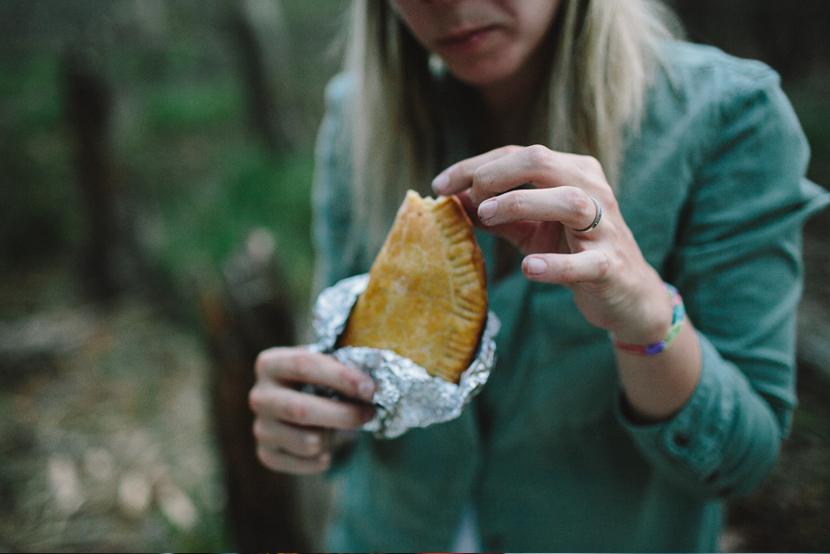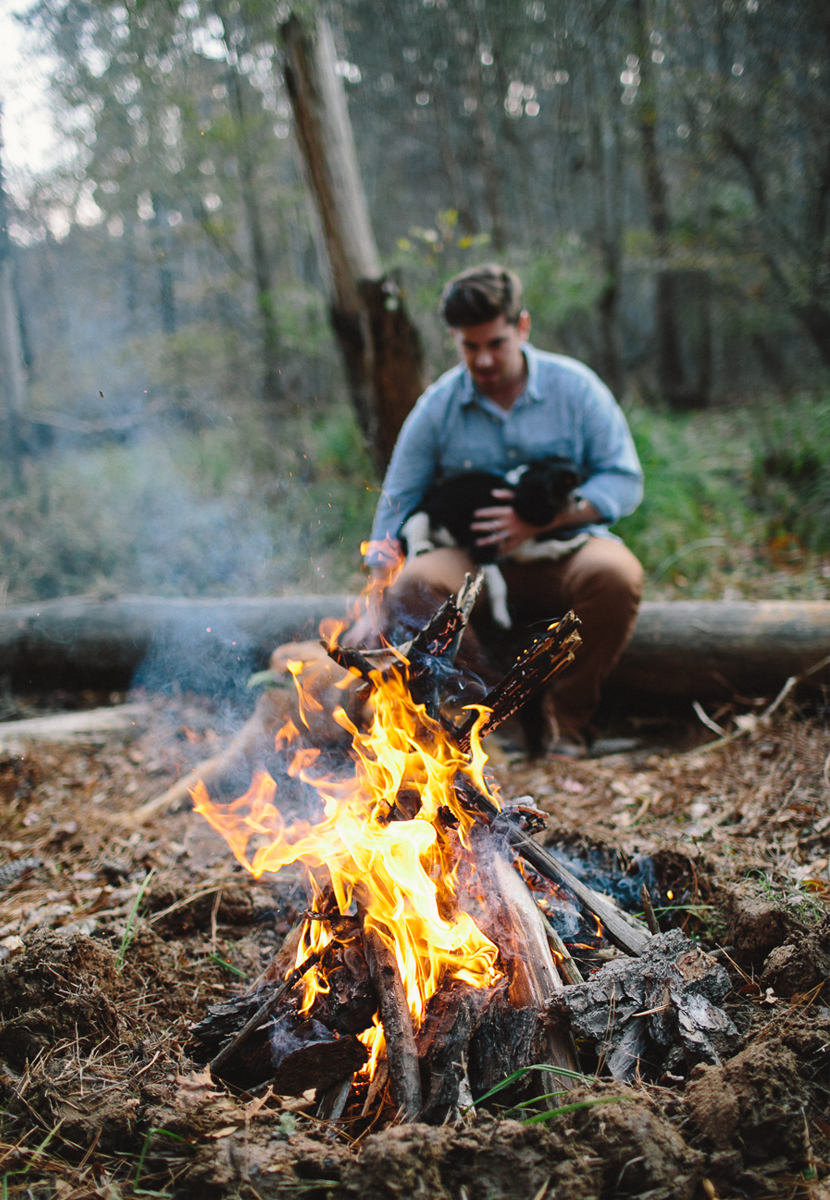 The rest of our evening resulted in late night talks, smores, beers, and lots of watching the fire crackle and flicker. We totally had late night scaries in the woods…but who doesn't when they camp. Lots of noises and abnormal sounds kept us awake most of the night.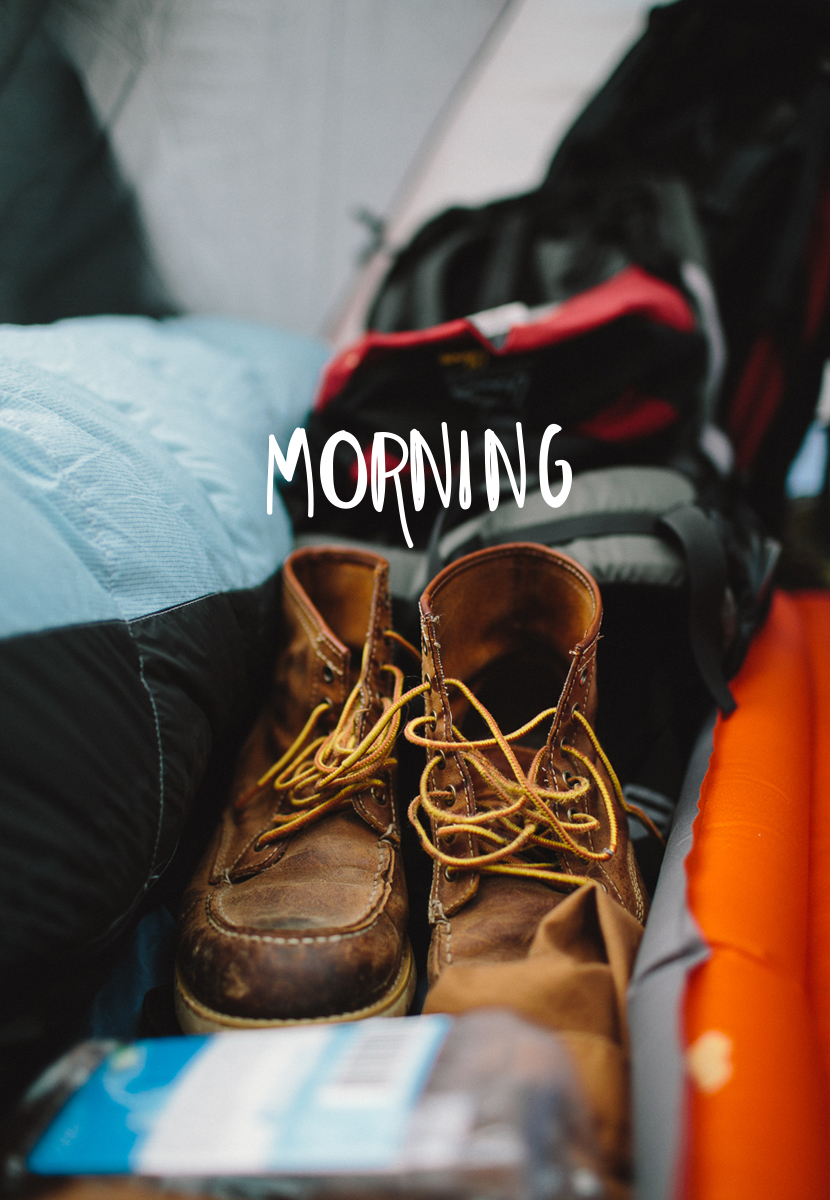 In the morning we woke up pretty sore from sleeping poorly because of all the animal movement outside. Jordan had slept outside in a hammock and many times he said he woke up and realized he had an axe in his hand. ha. The realities of sleeping outside in the woods.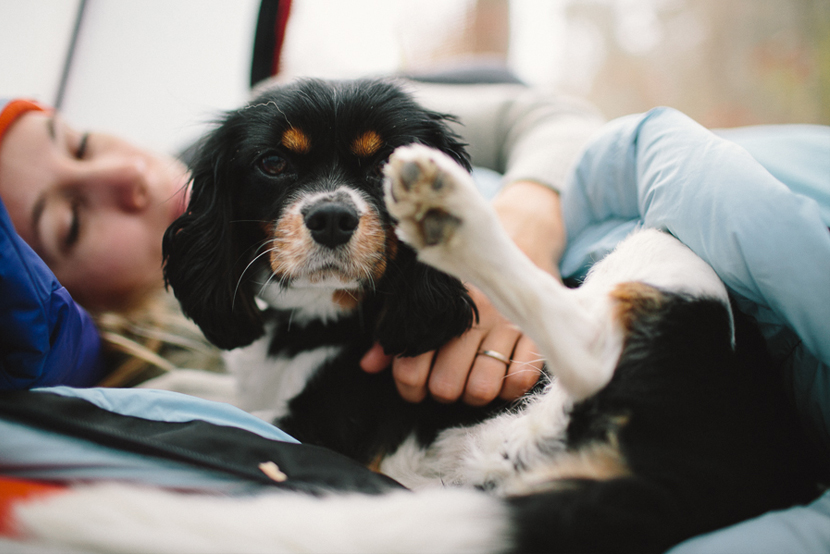 Our dogs were completely enjoying every second of camping though and had no trouble sleeping through all the sounds. They loved cozying up in the tent and enjoying living in the woods. Pretty sure that it is their dream to just live in the woods where they can hunt squirrels all day and swim in a river. I honestly don't blame them.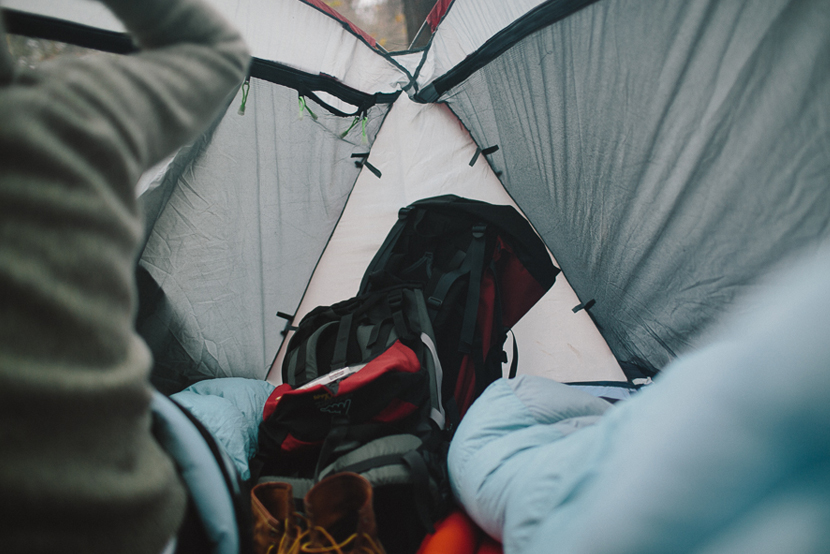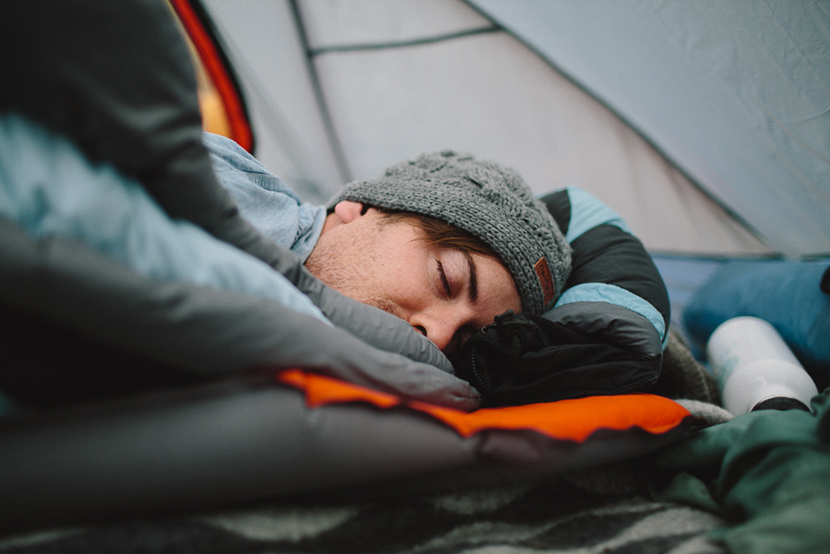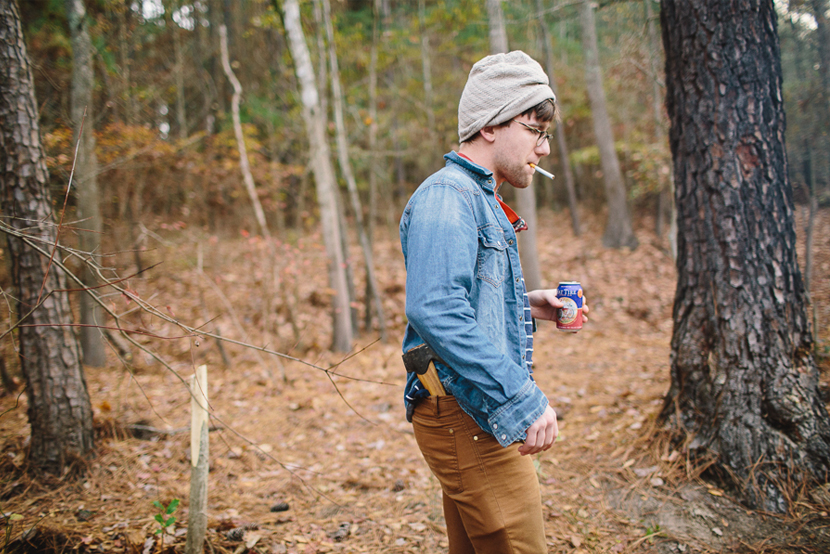 The thing that I found the most interesting about camping was that you naturally end up wanting to go to bed with the sunset and wake up with the sunrise. So funny how much that can effect you, but when you are home you lose track of the ability to enjoy that natural circadian rhythm you should have.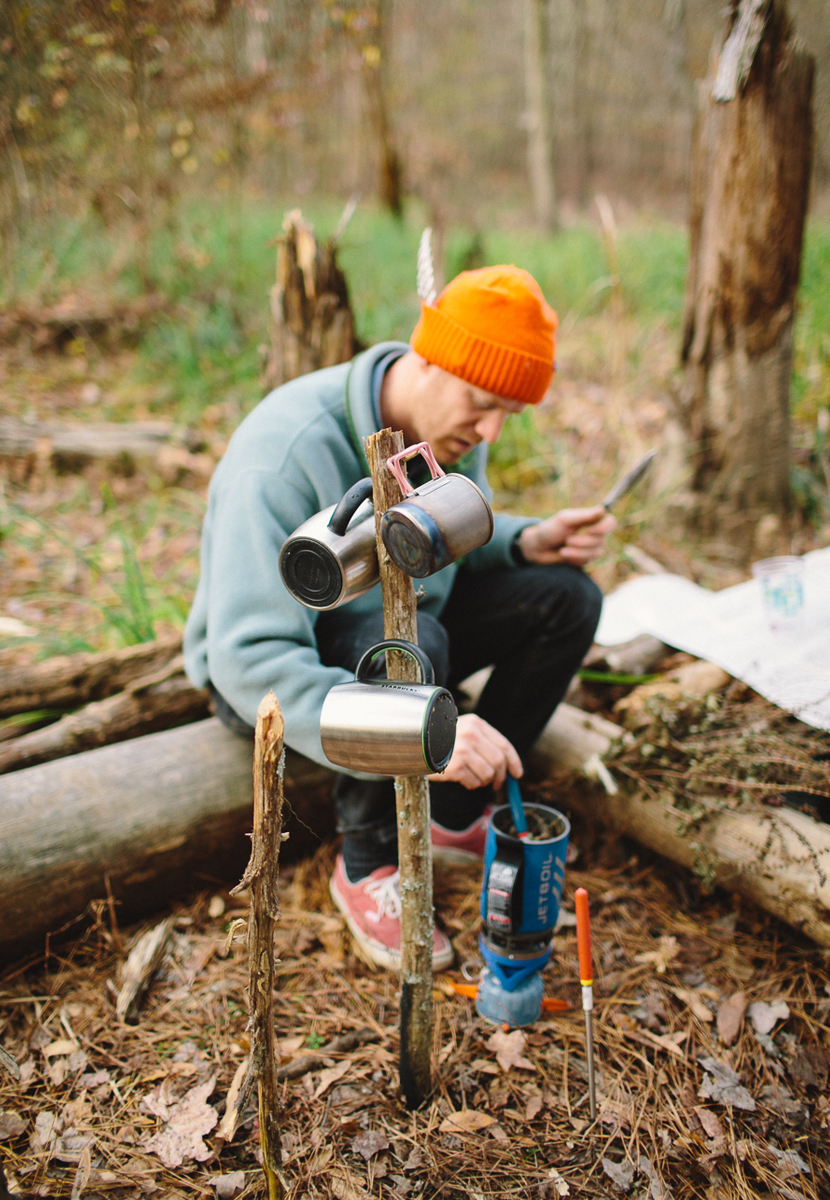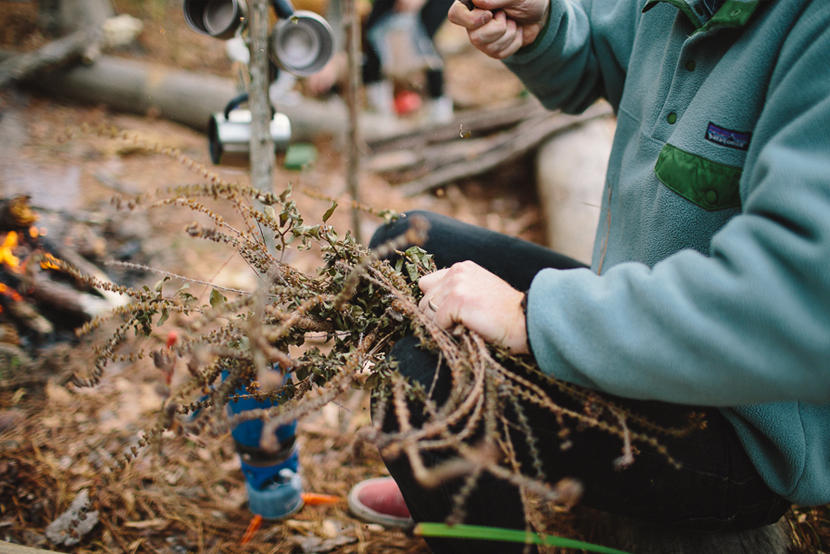 That being said, we all were pretty chipper that morning with or without sleep. This meant we all decided that coffee did not sound nearly as awesome as herbal tea. We took African basil and steeped up fresh tea for all of us. We took the herb and simply cut up some of the dried flowers and placed them in the water. He then let the water steep with the herbs in it. We then all had a glass of the most florally and fresh tasting tea I have ever had. I am pretty obsessed with this now and am planning of planting an African Basil plant in a pot on the porch this Spring just so we can have fresh tea like this.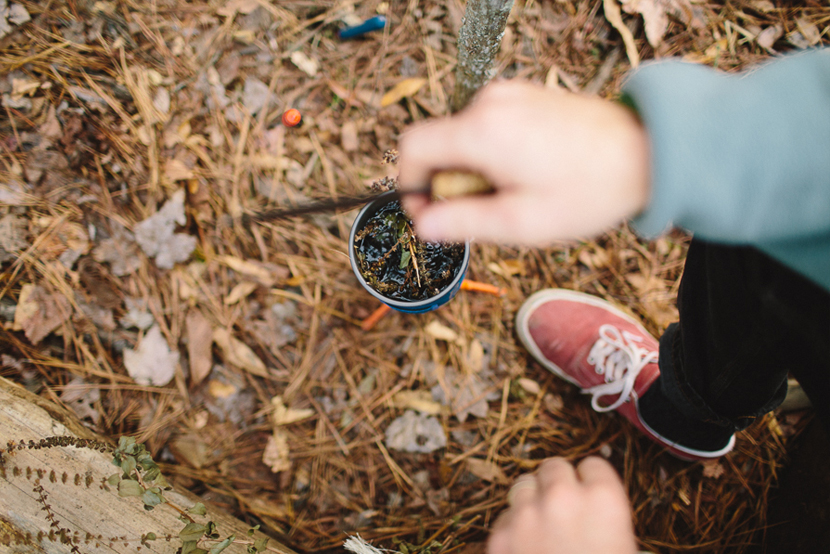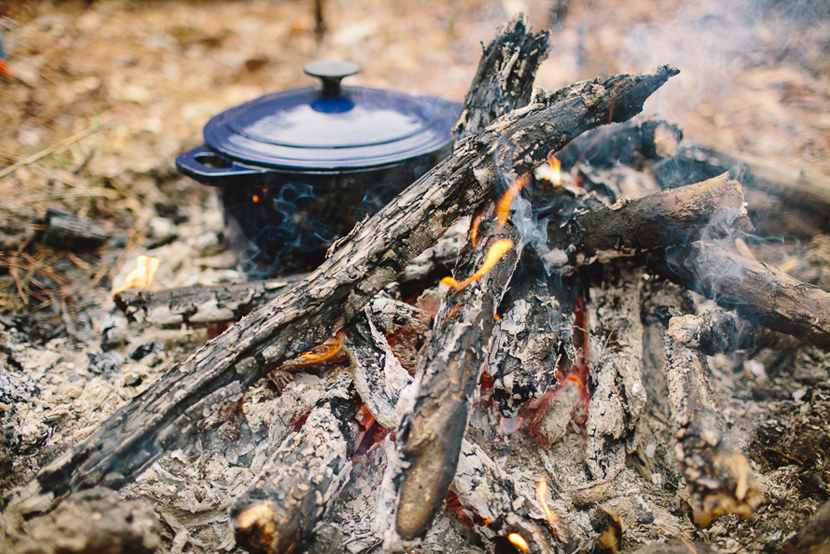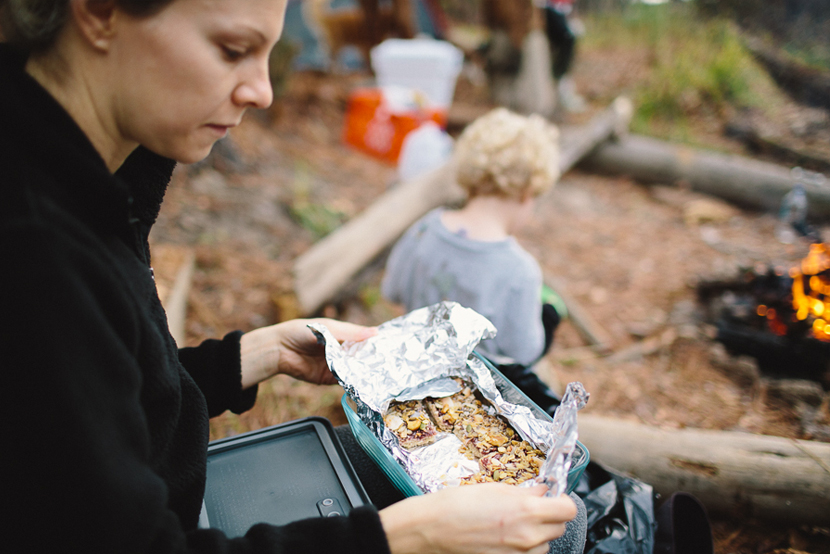 For Breakfast before we packed up we had some raspberry bars that had toasted coconut and fresh granola on top that I had made (as a side note to the recipe…I replaced half the butter with coconut oil and I did not crumble the base on top I replaced it with granola). Then we placed a pot on last nights coals full of left over potatoes, peppers, onions, and eggs to make the fillings for breakfast tacos.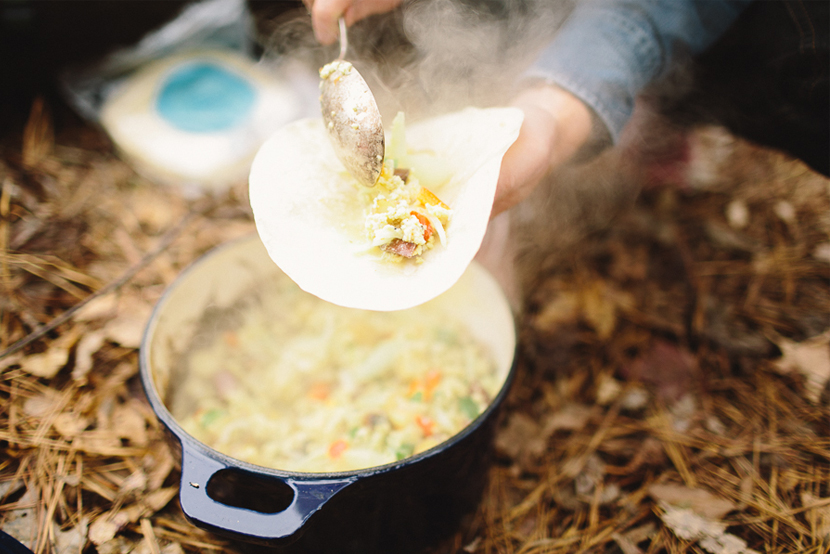 After we got our fill of breakfast tacos, tea, and a little something sweet, Mike, Jordan and I headed down to the lake. The whole body of water was covered in a perfect layer of fog that simply seemed to flirt with the crystal clear reflection on the water. It was absolutely a beautiful sight. I was so glad we took the time to wander down there before we packed up and headed home.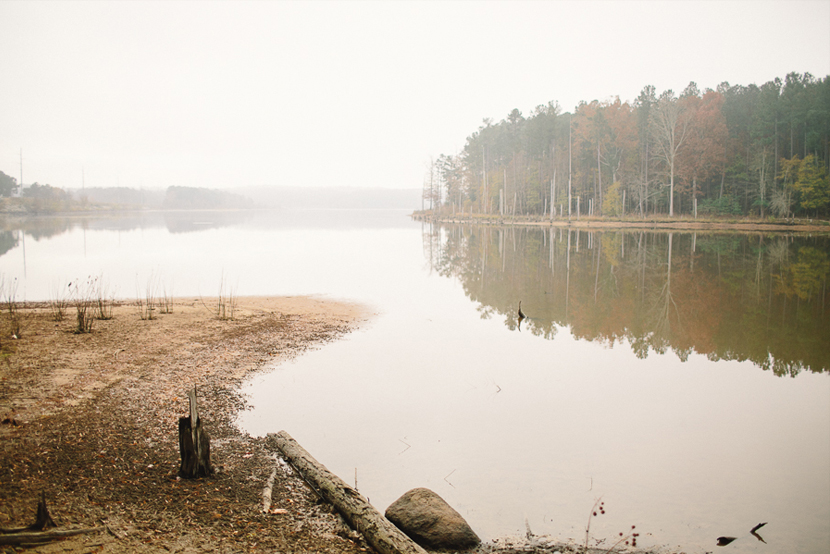 To spend even 24 hours near the water and amongst the change of the seasons was a great refresh. Costing less than $100 all together you may consider this a trip that you cannot miss taking. It does not have to be here and it could be more wild or even less wild, but what matters is that you take it. Getting out of the house and changing the pace can do a lot for your creativity and clarity. The beauty of going to the woods is you are removed from the normal bits of life that can place pressure and strain on our lives. When you go to the woods it is about surviving and the simple human needs and nothing else.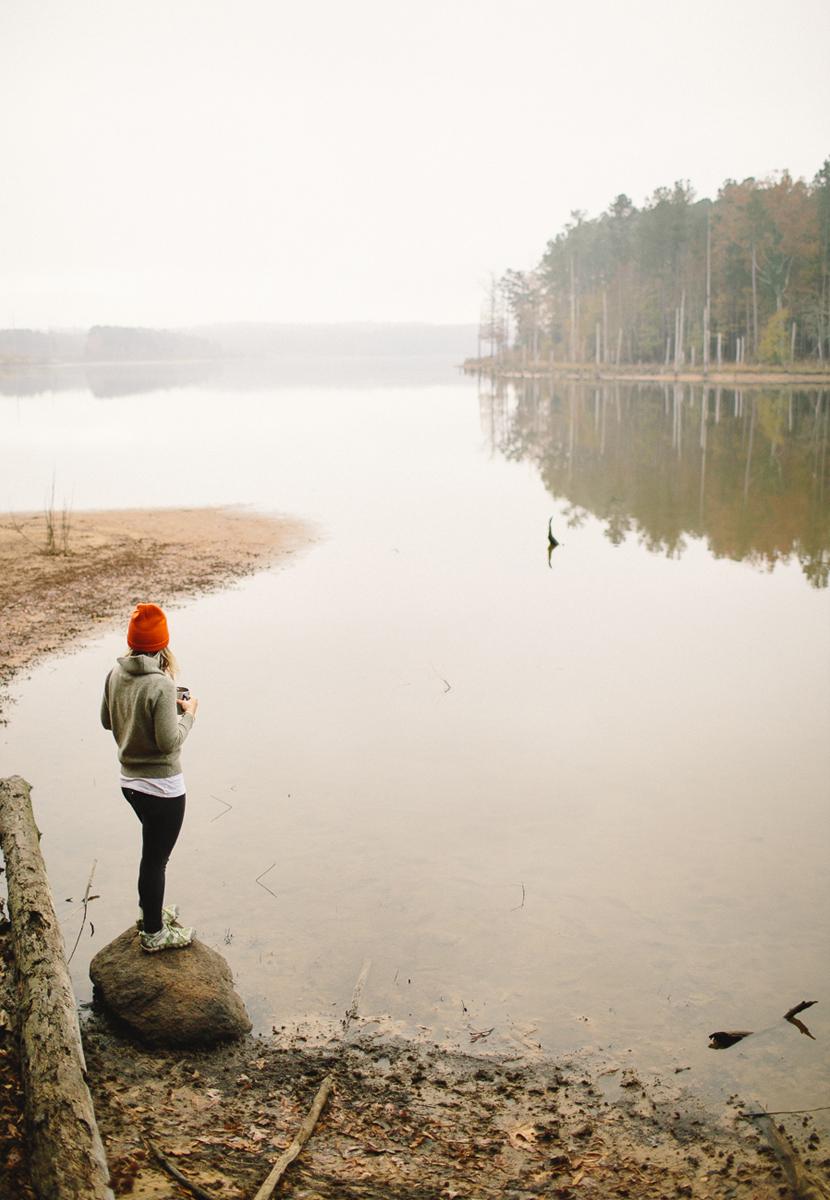 There is nothing like waking up and smelling like a campfire, being surrounded by fog, and hearing the lap of water on a shore. These simple things are what we all need in life from time to time. So, when are you planning your own #wildweekend? I want to hear your ideas and dreams of what you would do in just a weekend or even one night. Also where would you love to see Mike and I go? What should next month's #wildweekend be?