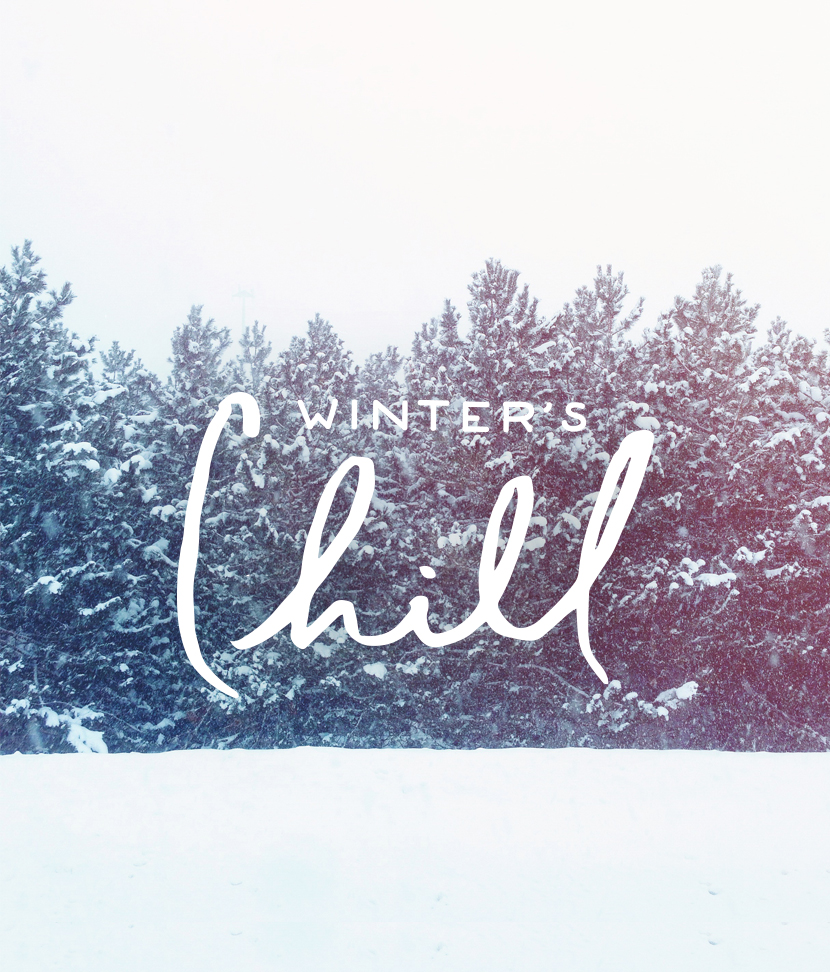 Currently, I am up north in Michigan as this crazy storm is hitting. Upon arrival I got sick, which did not surprise me much because I already was not feeling hot when I left. Thus, I have been hunkered down ingesting crazy amounts of apple cider vinegar, going to bed early, going to the doctor, and somehow trying to stay on top of work as I bring my head out of this fog. I guess there is no better place to be sick considering I am hanging at my parent's home and enjoying watching the snow blow all around. I am thankful for some time to take in Winter up here even if I am fighting the good fight against a good sinus infection.
On Wednesday I woke up early and headed up to Traverse City. I met with a client about packaging for their wine and then took some time to see a few friends. The weather was a little intense and even though the drive was a challenge, I focused on enjoying the rippling of the snow on the frozen highway, the weighed down pines covered in snow, and even drank a great cup of coffee to stay warm. Being up here reminds me of the kind of cold we had when I was younger and how my dad would wake us up before the sun rose. He made us jump in our ski gear and head to the hill in order to catch the first lift to the top. As awful as it felt in the moment it was always worth it to be the first to slide through the morning powder on your skis.
Spending time up here, makes me both miss these months, and remind me why they just aren't my thing all at the same time. I do love the sunny days we are having in Raleigh even if it is chilly. I live for the sun, but there is still nothing like a sunny day on the ski hill or sunny winter hike through a few feet of snow in your snow shoes. We can never have our cake and eat it to, that is the truth isn't it?
Anyways, I am going to spend the weekend getting better and enjoying the warmth of being inside during this storm. Winter does a great job of forcing you to focus on things that need to get done. I always loved how much got done during this time of year so I am going to try to focus on that and not how cold my toes are.
To keep you inspired here are a few favorite links from this week for you:
1. This post about how to treat each other as ladies from my girl, Kate Arends is spot on!
2. Really been digging on these lamps from Worley's Lighting.
3. My friend, Anna of The Yellow Table, has been working for nearly 63 days on her Cookbook Diaries. It is super inspiring to watch and follow along with her journey. Also the recipes are killer!
4. Sometimes you just need a non-scary Sunday read. This one can solve the Sunday Scaries for sure.
5. Oh, and more on this this next week, but we are holding a workshop with Anna Liesmeyer of Brand Market Workshop and In Honor of Design in Raleigh! Excited to share more on Tuesday!
Stay warm friends. Drink some hot toddies and don't feel guilty about wearing your warmest sweater all weekend long and even having really bad hat hair. This is just reality and it is probably best if we just accept it instead of hating on it.
Cheers to the weekend.