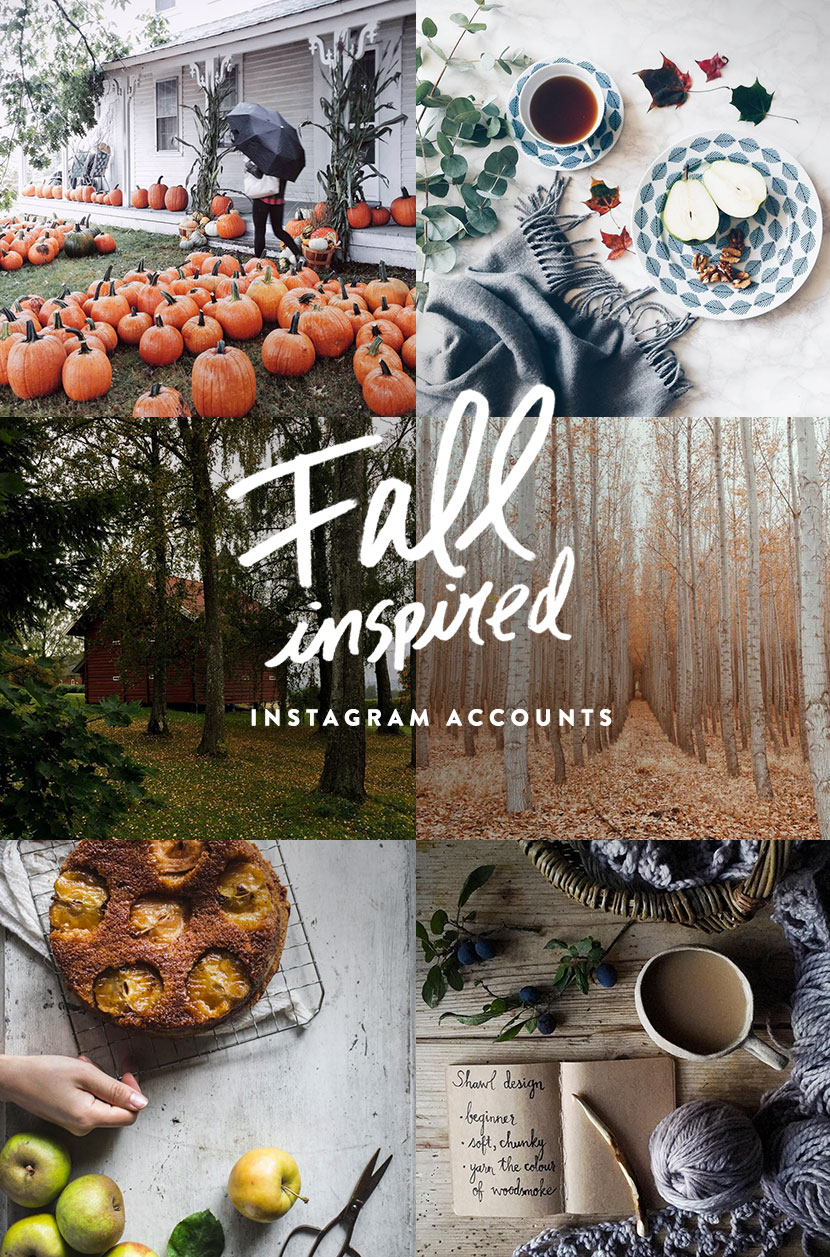 I love finding new accounts to follow on Instagram. There are so many amazing accounts and people doing such inspiring things. Now that you also can follow people's stories I am even more into Instagram. Mike loved Snapchat, but I never could really get into using another app. Now, I love that everything is one place. It has made me dig into finding even more accounts to follow. So, in honor of fall I am sharing 6 accounts that I am loving right now for fall. Each of them has got me wanting to wander outside and enjoy the crisp weather as it is approaching a little more every day.
Here are the ones we suggest from top left to right.
I would LOVE to hear which accounts have you excited for fall right now?! Happy Thursday friends.