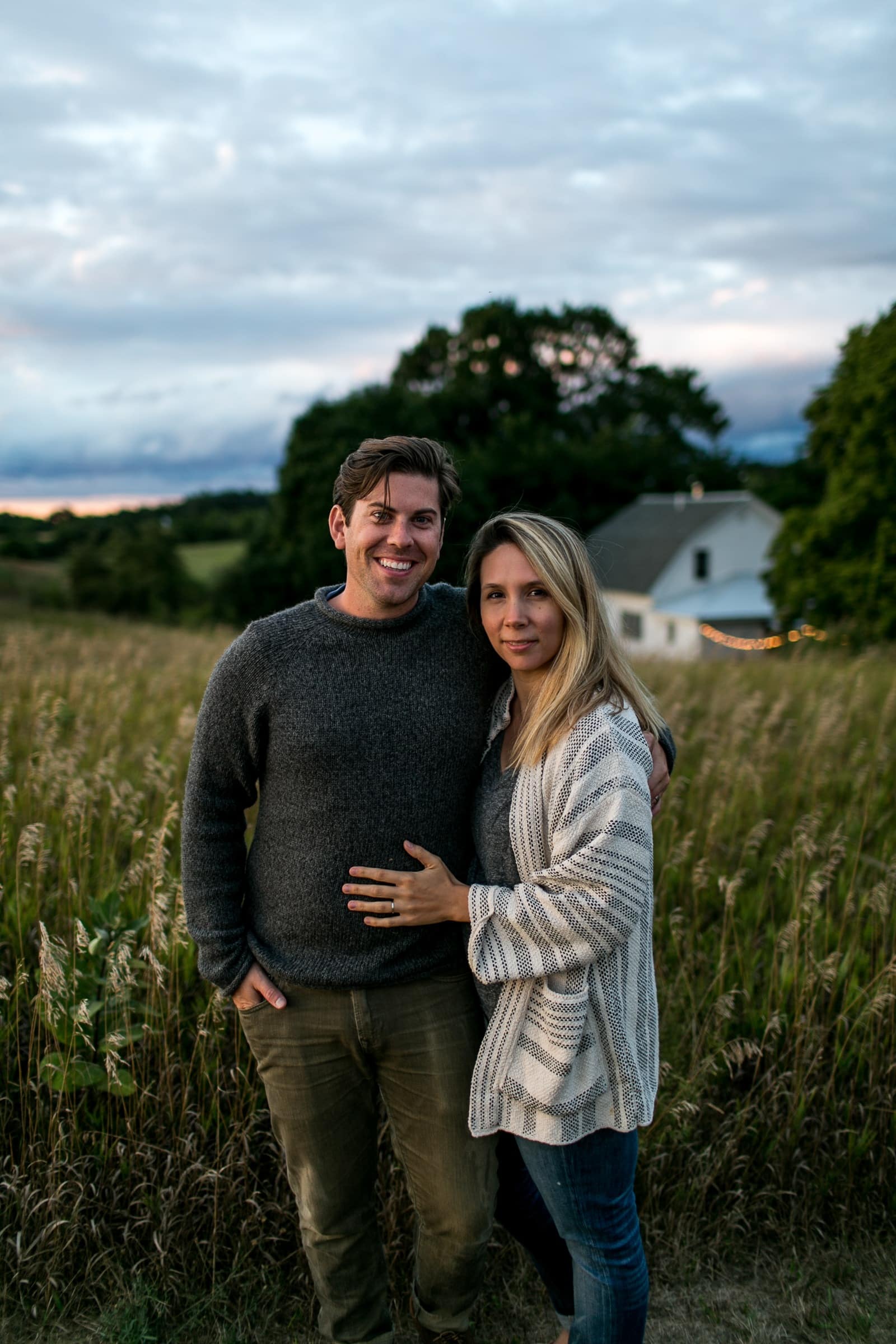 Fresh Exchange began in 2010 when Megan was newly out of college in a creative career during the end of the recession. Her and Mike lived in Traverse City, Michigan after they had gotten married that year. 
For the first 6 years Megan and Mike worked together to pursue their creative passions with a creative design studio which slowly has transformed into Partner Design Co today. Run by Mike as his main job while he supports Fresh Exchange where Megan leads the charge. At Partner Design, empathy leads the action in all design and consulting. Focused on building brands with depth and purpose. 
During the last 10 years Megan and Mike have traveled the world, moved from Traverse City, Michigan to Raleigh, North Carolina and back to Traverse City, Michigan where they now reside on 15 acres in Leelanau County on the rolling hills where they have found the deepest sense of purpose in living amongst seasons, raising their 2 young children, and bringing to life the modern homestead with chickens, a flourishing garden and more. 
Fresh Exchange has transformed over the years from what it first started as, but what it is a place focused on the pursuit of community, connection, reciprocity with the Earth, and the celebration of living slowly while treading lightly. Megan's greatest hope is that your time at Fresh Exchange leaves you breathing deeper and feeling a calm and connection whether with yourself or with our amazing community we have built around the table virtually. 
Thank you for being here and joining us through the pursuit and curiosity of coming home.