About
About Fresh Exchange
Focused on helping others find their way back to who they are through the very land under their feet. Fresh Exchange is focused on helping you navigate the seasons from the garden to your kitchen while being focused on community.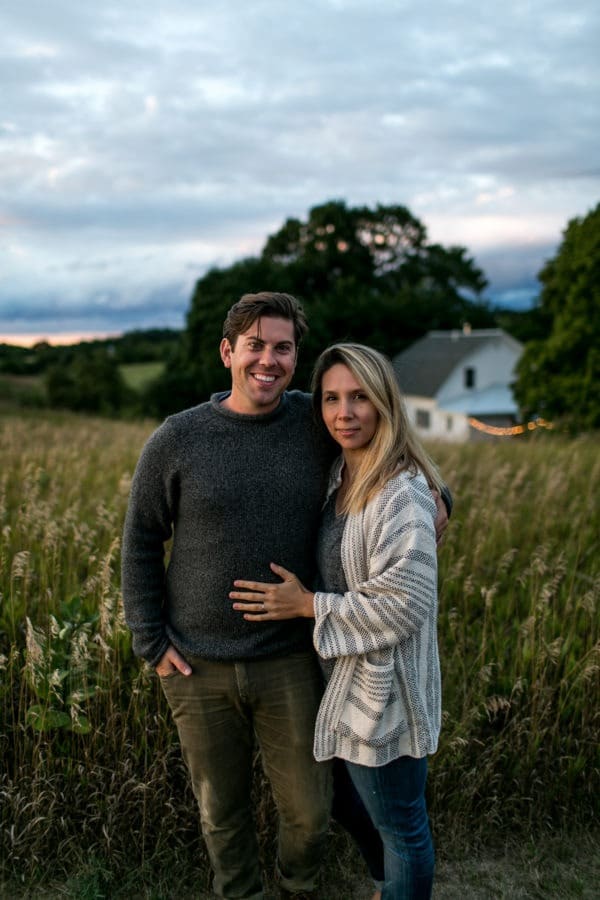 ---
About Megan Gilger
Growing up in northern Michigan and spending days wandering the lines of her grandfather's garden, Megan learned at a young age the beauty of growing amongst a garden through the seasons. Though life has taken her far from the days in that garden, she remained inspired and grounded by those days growing food in a tiny sleepy town on the northwest Michigan coast with her grandfather.
For the past 12 years Megan has written Fresh Exchange as a space to create connection and inspiration around intentionally navigating through the seasons. Living a life of seasons on a hill in Leelanau County, Michigan brought her back to her roots and inspired her to share her knowledge and experience about growing a garden with regeneration in mind. Her passion is simple; Connect as many people as possible back to the soil under our feet in hopes to ground us, heal us, and ultimately heal the planet and our communities. She desires more than anything for anyone who shows up here on Fresh Exchange to feel not just be inspired to grow a garden, but to feel it is all about the journey of growing more than anything we harvest in our baskets.
Throughout the blog you will see these principles come to life as she encourages herb garden growing, raising chickens, gently raising children to be confident in the outdoors through the seasons, and a continual passion to connect the natural world's seasons to those in ourselves. She uses intuition to create her own garden in a polyculture and regenerative model in order to build a healthy ecosystem that lends itself to the traditions of the Odawa Indians who once cared for this land where her garden now sits.
As Seen On
Garden & Blogging Resources
Blogging Resources:
Frequently Asked Questions
How did you find your land in Leelanau County, Michigan?
If you want to read the whole story of us buying our land in Leelanau County, you can read about it here.
Why did you choose to live in northern Michigan?
I am from Harbor Springs, Michigan and was born in Petoskey just south so northern Michigan is home to me. Both my parents were raised in the area and then after college, my parents had moved to Traverse City so I came home to live with them. I graduated from college in the recession so I had very little chance of a job other than freelance work as a designer. So I made Traverse City my home. Everything felt right to move back here after traveling and being in another city for 4 years. Having our son was what confirmed this is where we need to be. We needed to be here close to family and in a 4-season lifestyle.
What is life like living in a rural area?
I grew up in rural settings my entire life. We always lived within proximity of a city or suburb but I haven't known a life that isn't rural. Though I have traveled to big cities and we lived in a mid-size city for a couple of years, rural life is for me. There is so much that is different, but it is quiet and slower and that speaks to me far more than cultural experiences and living at the cusp of humanity. I love to visit it but not live in it. I prefer tall trees over tall buildings. That said, there is a lot that is different. Things take more intention and focus and awareness. Sometimes they also cost more money as well.
Do you homeschool?
No, I am not intended to be my children's teacher. That is not the right fit for us at least at this time in our lives. I do believe in a different structure of learning though that is focused on empathy, understanding, and ownership of self, and that allows children to be problem solvers and confident in their own unique skills for the world. That said, we have a wonderful Montessori program we attend.
How did you learn to garden?
I grew up in the garden with my grandfather and then with my parents as well. My dad grew a small garden when I was in High School and when I returned from college we did it together as well. As I got older, Mike and I grew a garden again to save money when we first got married. Then after our son was born we grew another garden and eventually, I took a summer to volunteer on a local regenerative farm. Between connecting with farmers about our food and becoming close friends with chefs I learned about growing food in regenerative models. Over the years I have slowly gained knowledge on successful ways to garden with low intervention methods.
How did you become a blogger?
I wanted a creative outlet when I was working in a non-creative design job. I wanted a space to tell stories and talk about life. Fresh Exchange was born then. From there it has slowly morphed and cleared the way for a clear conversation about gardening, recipes, living in the seasons, and being intentional in how we live in hopes to better the planet and our communities.
What is the best advice about getting Chickens or Building a Coop?
You can find all my advice about raising backyard chickens in this post. Then you can find all our info about building a great chicken coop here.
How did you afford building a custom house as an entrepreneur?
I share everything about how we built our home as entrepreneurs, which is no easy task! You can read about it in this post.
How much did your home cost?
This question isn't easily answered not because I don't want to share, but because it all depends on where you live and more. But most custom homes cost between $125-$350 per sq. ft depending on finishes.
What would you do differently if designing your home again?
We resolved the main thing which was a dedicated mudroom. But the other thing is a wood stove insert. That was the main thing I wish we had considered.