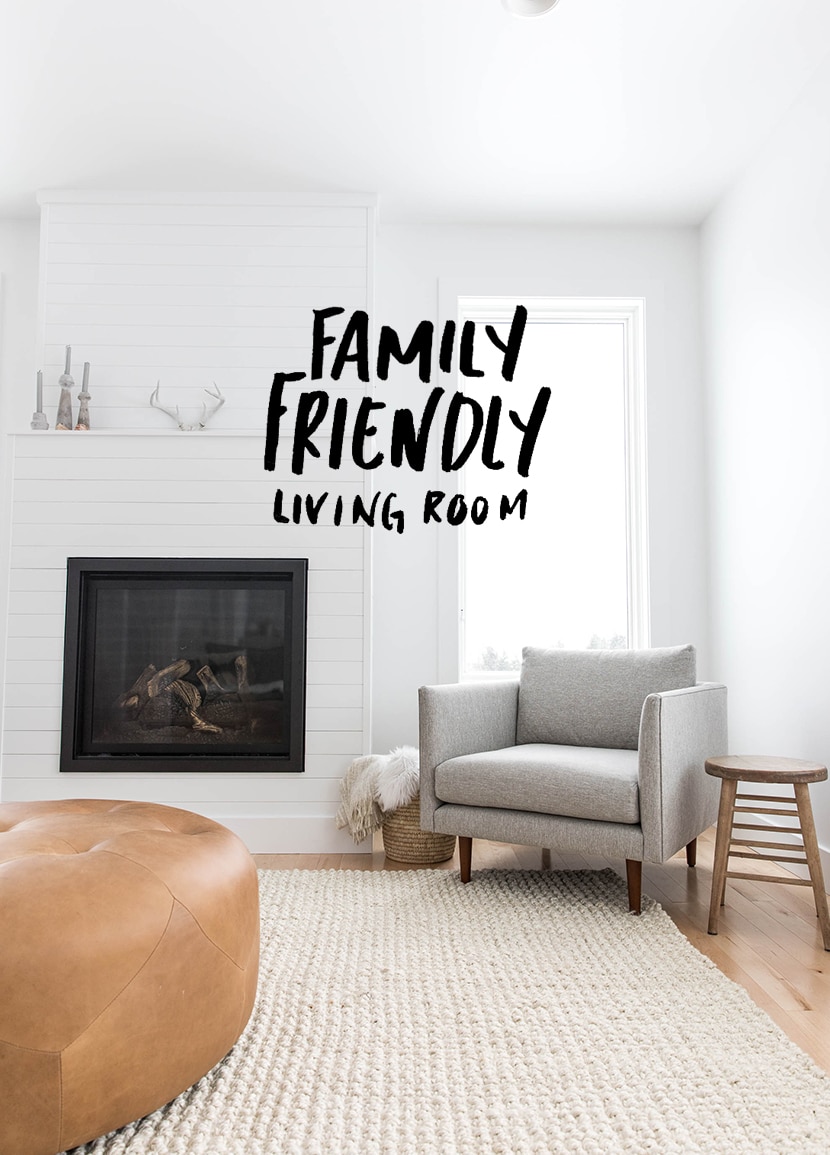 Since moving into our home after Christmas we have been slowly pecking away at putting this space together. Moving in we simply two chairs in this room, but after a lot of hunting and direction from you guys, we finally feel this space has started becoming all that we hoped it would be. To help in the process we had the chance to partner with Article to complete our space with comfy and family friendly items that couldn't love more.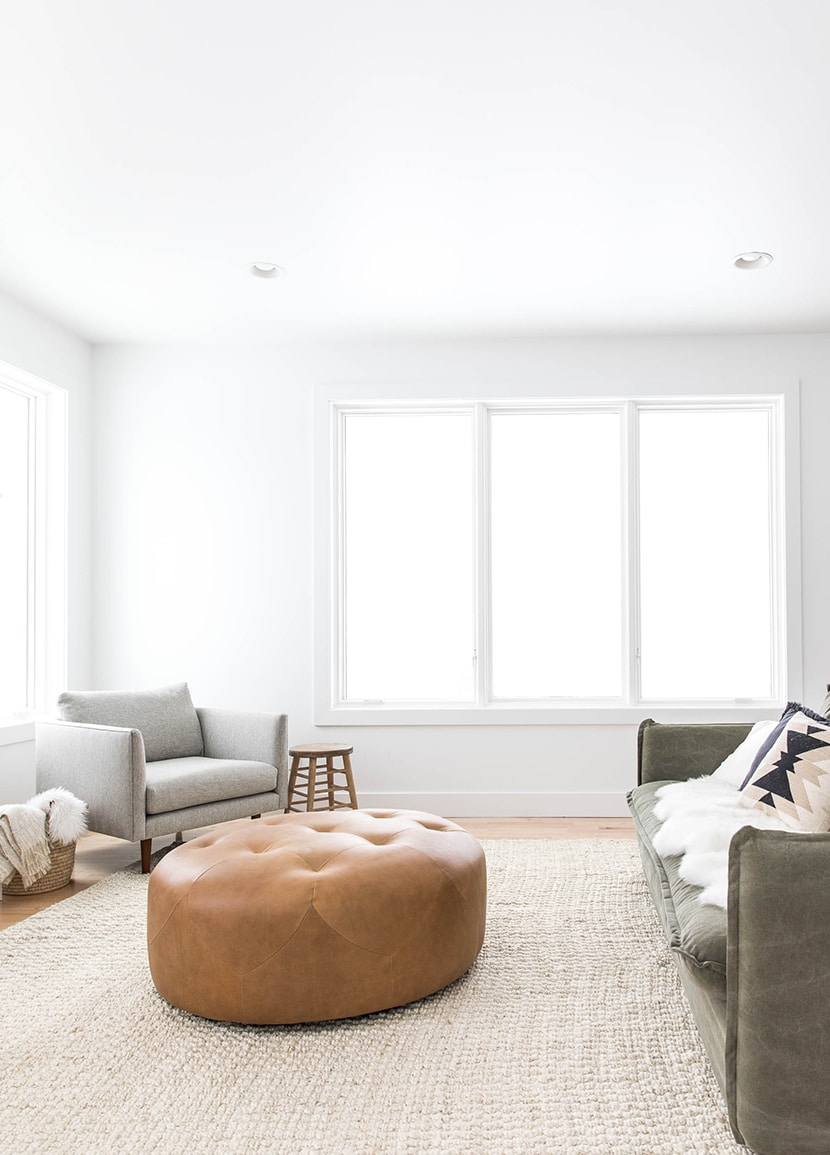 When we dreamed up this space we wanted it to feel cozy and comfy, easy to keep clean, an inviting space for guests for after dinner party talks, but most of all we wanted it to be a space we didn't fear our life coming in contact with. It sounds funny, but living with a 2-year-old and two dogs means that everything we have in our lives needs to be prepared to handle all of it. We want modern furniture pieces that will make the space comfy for cozy reading sessions on the weekends and rompus play during the other times of the week. Click here to see the furniture we found from this Calgary company.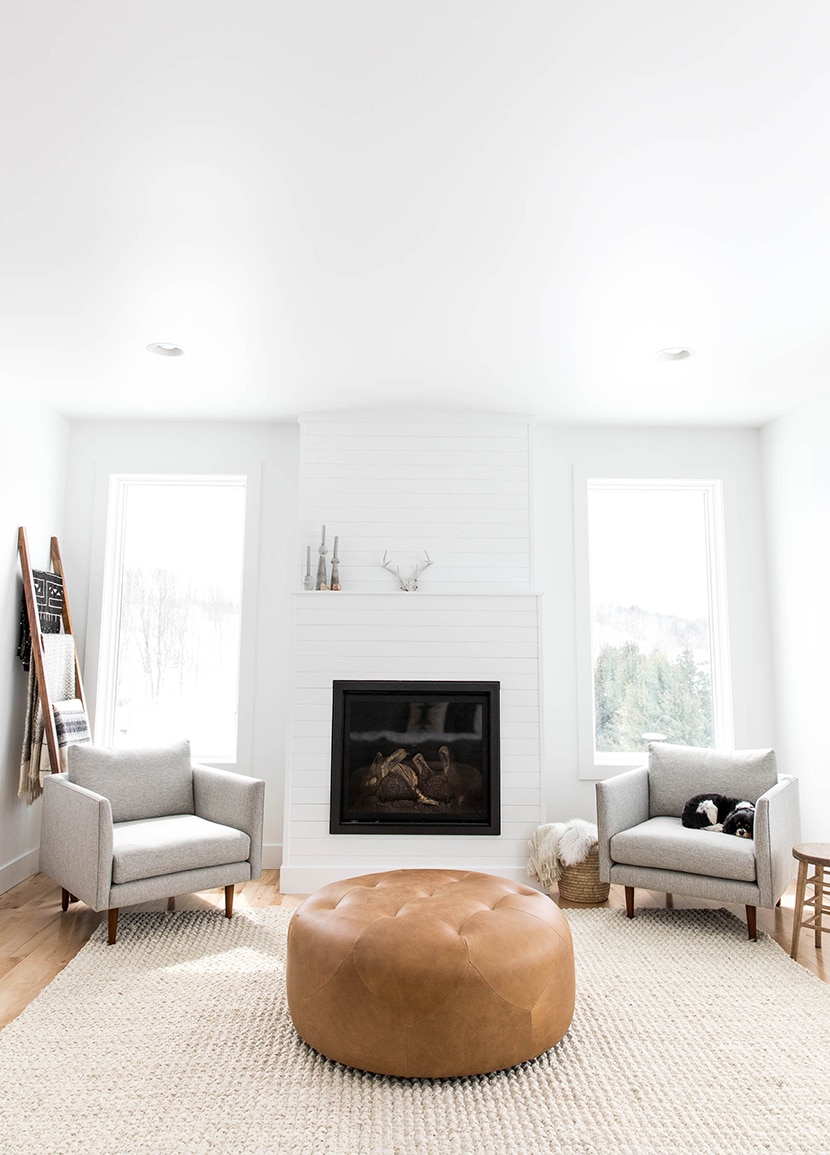 When I first spotted the Articles offered I was really shocked. Many of you highly recommended them to us, but I really was impressed with the modern and clean looking styles with amazing reviews. Not to mention to think about getting flat-rate $49 shipping to have these items arrive to us down a dirt road and up a 1/4 mile driveway sounded even better.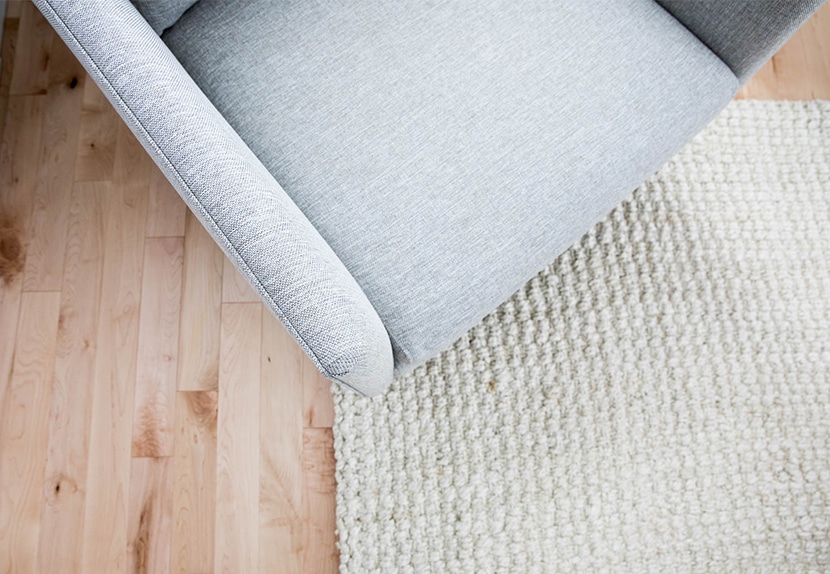 As we wandered the site, we decided on the Timpani Charme Tan leather ottoman to be our coffee table. After a trip to the ER for a split chin this last summer, we are highly aware of how things need soft edges in our space. This was the perfect answer. Not to mention it is also now Hayes's favorite perch and launch pad for jumping in the house. The leather has an amazing patina and even with the wear it already has taken it looks amazing. It is the perfect leather tone we wanted in the space with our army green couch.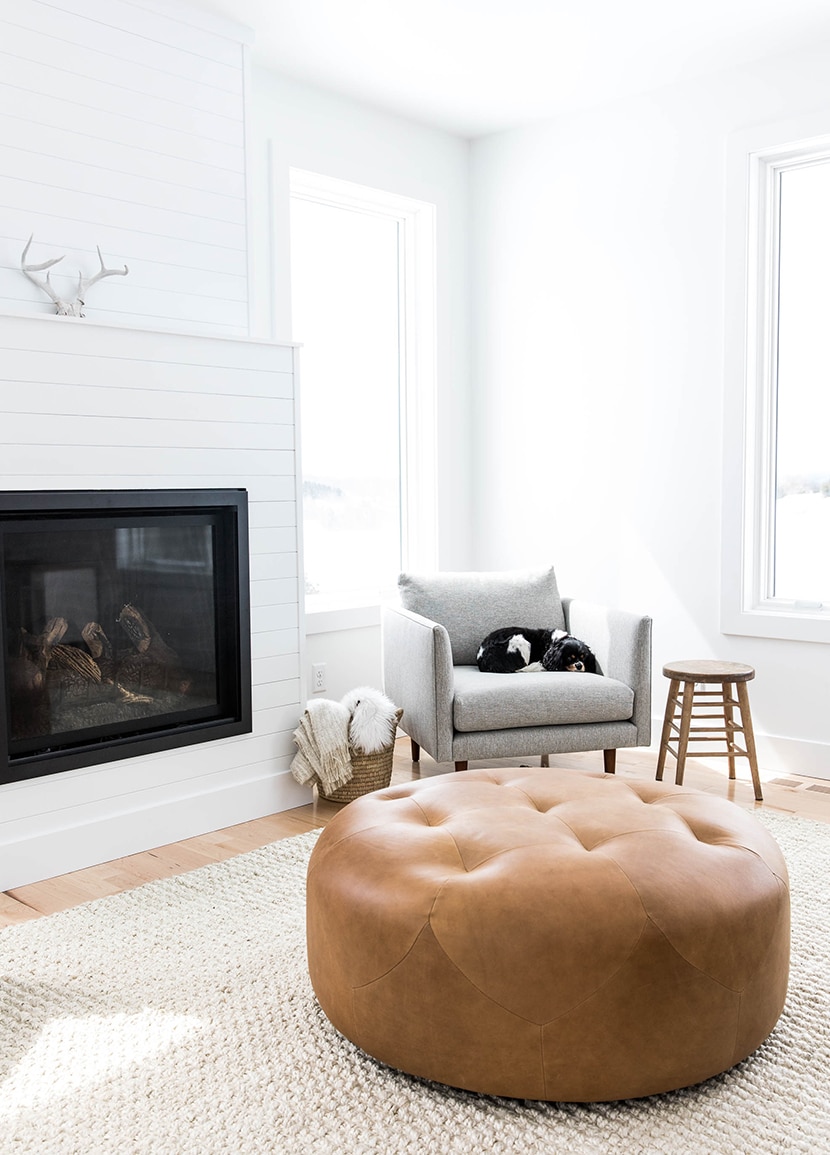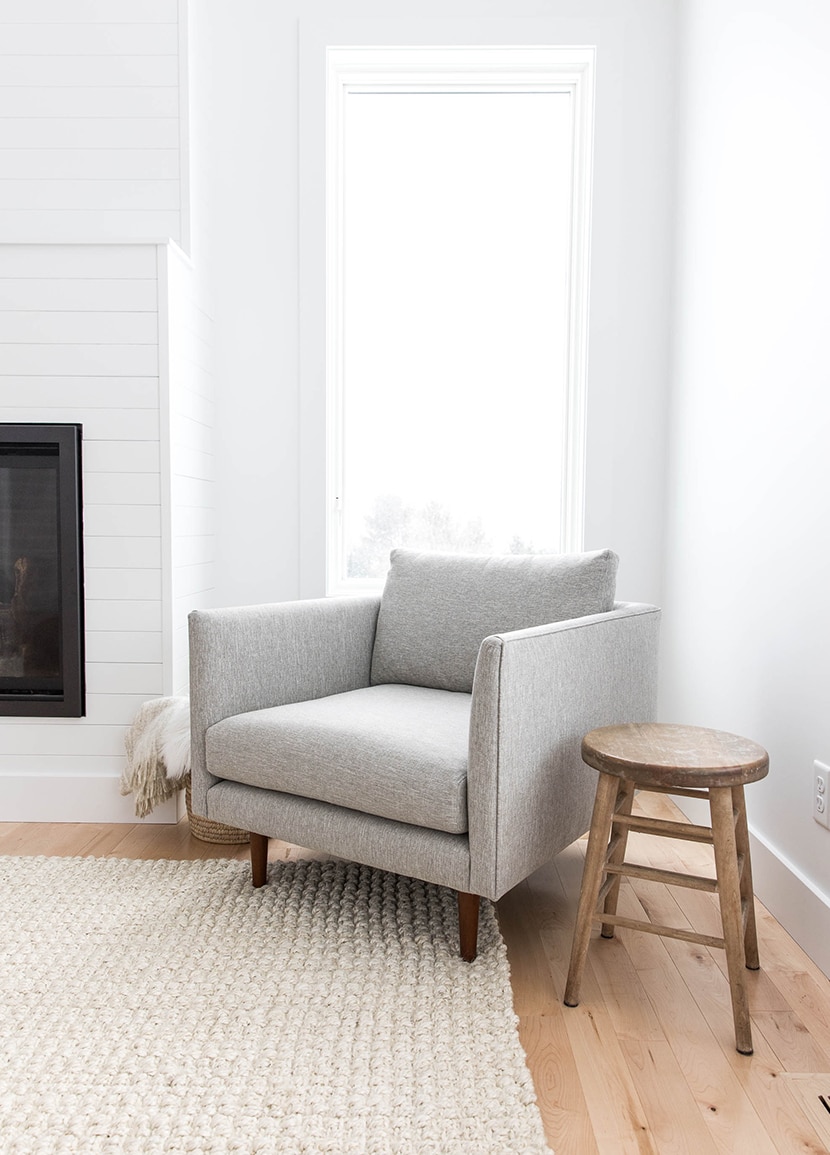 Finally, my hunt for side chairs in this room took me all over. I have tried quite a few in this space but these ones fit the bill perfectly. Since our living room isn't huge we needed something that offered great depth but wasn't too wide. I wanted something we could curl up in and read book or get comfy in on a cold night. So instead of leather like we originally thought we wanted we landed on these Burrard Seasalt Gray chairs. At just $599 a piece they fit the bill perfectly. They are perfectly comfy and not too firm or too soft. The depth is perfect and they fit in the space between the fireplace better than I even imagined. We truly couldn't be happier with how they fit in our space.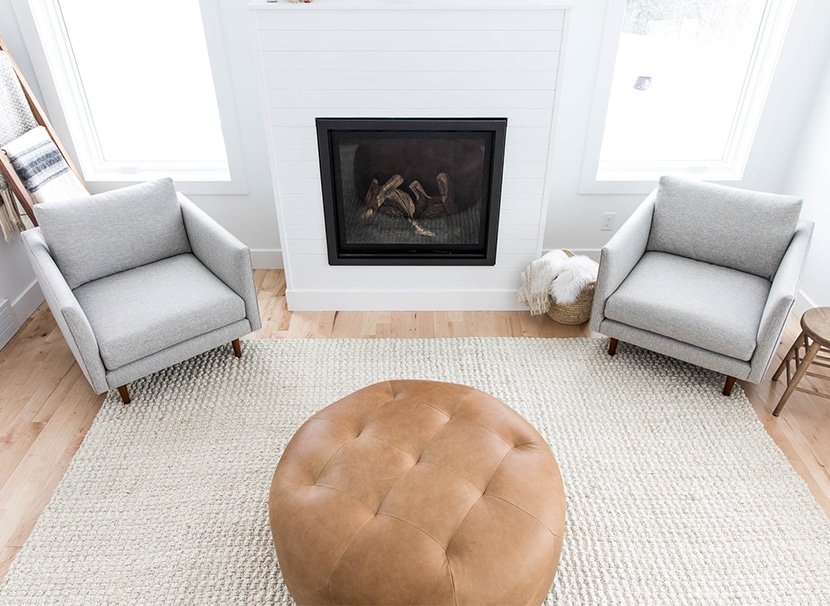 I think what amazed me the most with these pieces from Article is the quality of them. Buying custom timber furniture online is HARD. I even shared some tips about it on Instagram because we have had our fair share of experiences, but I love how quickly samples come to you, how easy they make shopping online, and the way the pieces ACTUALLY look like how they seem on the website. A huge deal to someone who has failed more than 4 times already while outfitting our space. As for your old furniture that you want to revamp, you can try using products such as a Mica Powder Pigment.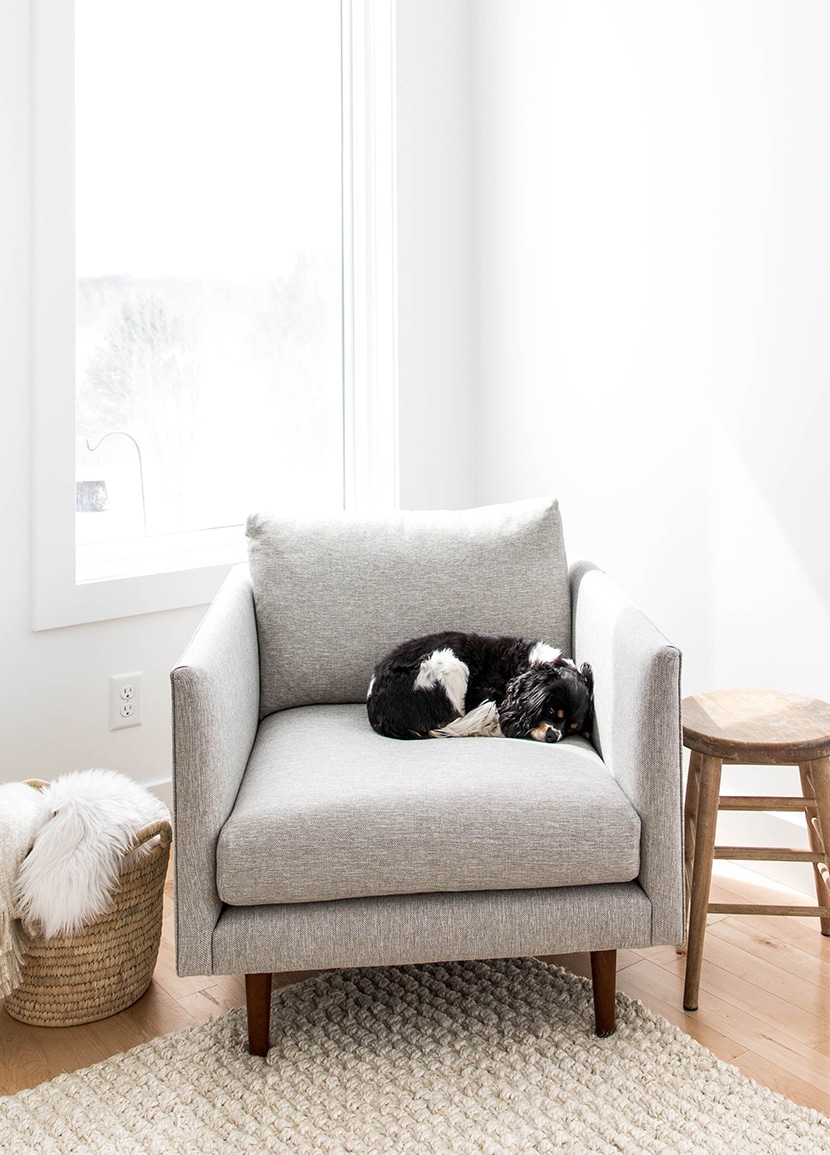 We couldn't be happier with adding these spaces to our space. The clean lines and the rustic charm are the perfect addition in our space and we cannot wait to enjoy them throughout the seasons.
This post was sponsored by Article. All thoughts and opinions are my own. Thank you for supporting the brands that support The Fresh Exchange.