Image of The Modern Northport Farmhouse
The best Traverse City hotels for when you are thinking of visiting Traverse City or the Leelanau County area. The number one question I get asked about Traverse City and Leelanau County is where are the coolest and best Traverse City hotels to stay in or Leelanau County Airbnbs . So, to help streamline these questions and have a place for people to find all the info they need I thought today I would share a post about the best Traverse City hotels and the best airbnbs in Leelanau and Traverse City, Michigan. Sure it seems a little early considering prime traveling time is still a few months away, but I will tell you that places book up for the high tourist times if they haven't already this year. So I gathered up a few of my favorite places between hotels, B&Bs, and Vacation Rentals for you guys.
This list is intended to be based on places where I would choose to stay if I was visiting here. There are plenty of other places and hotels but these are the ones highest on my list. So here we go!
The Best Traverse City Hotels:
First off, there is are no traditional hotels in Leelanau county. There are some Inns at restaurants and wineries in the area such as Black Star Farms and Chateau Chantal, so if you want to stay in that style of location you will need to focus on staying in Traverse City. There are also no "boutique" style hotels either. It is a huge need in our community considering how heavily vacationed and traveled to our area is. I hear whispers of things happening but we shall see what comes to be. For now, these are the best options we have here.
Note that most of these are in the area around Traverse City and a few are located downtown. There is a whole area right on 31 of hotels that are right on the water. They look nice, but I also know that in the summer the traffic on that road is insane and getting to Leelanau County or the Big lake can be a haul. Just something to consider.
The places:
Crystal Mountain Resort  (also has a spa and lots of awesome activities for families)  |  Park Place Hotel (located RIGHT downtown)  |  Hotel Indigo (right by West Bay and the Warehouse area)  |  Grand Traverse Resort (lots to do and great views)  |  Holiday Inn (Edge of downtown and right on West Bay)  |  Country Inn and Suites (decent location to everything)
The Best B&B's in Traverse City and Leelanau County:
There are so many amazing places to stay when you talk about unique experiences and places. Staying on the water in an old resort reminiscent of Dirty Dancing or at a winery during harvest season. The best of all a farmstead where you can experience real farm life as it used to be. All of it is fun and a unique way to see the area, which I highly suggest. Check out these properties for something a little off the norm to see some of the best areas of Leelanau County and Traverse City.
Whaleback Inn (a true classic in the area with lots of classic charm)  |  Hillside Homestead (a farmstead experience you won't want to miss)  |  Riverside Inn (above one of the first top restaurants in the county. Quaint and right on the river)  |  Leland Lodge (walkable to one of the coolest towns in America)  |  Fountain Point Resort (a complete dreamy summer getaway on the water)  |  Black Star Farm (unique winery experience close to TC and in the county)
The Best Airbnbs and Rentals in Traverse City and Leelanau County:
If you aren't crashing in a hotel or getting a hands one experience with locals at an Inn or B&B I suggest finding a rental on a site like Airbnb, HomeAway, VRBO, or even using Visit Up North Vacation Rentals if you want to find a place that feels like your home away from home. We have a lot of talented people here that have created beautiful and gorgeous spaces for you to enjoy and have unique experiences in. You will find very few in Traverse City proper as it is against the rules currently, but many are going against the grain. For the most part you will find amazing places in Leelanau County and other areas just northeast of Traverse City. All are incredible and beautiful on this list. Many are also friends of our's so we know they will care for you well!
Martin House (just off the TART trail so you can bike in town or up the peninsula)  |  Modern Farm Cottage (a cute farm experience of your Leelanau Dreams)  |  Point 5 (above a cute restaurant in Northport and in the sweetest town ever!)  |  Wayfarer Treehouse (we love this house and have shot it before. Just gorgeous!)  |  Northport Farmhouse ( You have seen this one a few times around here. We love it to say the VERY least!)  |  The Sweetbriar House ( A simple and cute farmhouse with a modern take)  |  Cozy Beach House (well described in its name. Kelsey did a wonderful job here)  |  Wadsworth Inn (a great option for downtown renting)  |  Fieldguide Farmhouse (A dream of a place right on the lake)  |  Barn House (A unique house with a garage door and all)  |  Wren House (another gorgeous house to offer a unique experience here)  |  Bayshore and Eagle (a view of the bay and one hell of a bathroom!)
Did you book your trip to stay at a Traverse City Hotels or Airbnb in Leelanau County? Here are a few posts you may want to check out to help plan your trip now to Traverse City, Michigan: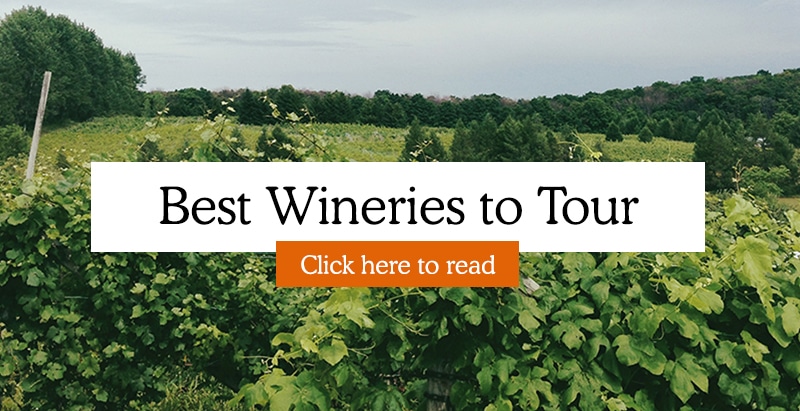 I would love to hear any of your suggestions for where to stay in the area and places you have enjoyed or are planning to be at this summer. Do you stay with friends? Do you have a family cottage? Is there a rental you love? Have you tried another experience or are thinking of trying one. Share below.