Discover the best burger in Traverse City, Michigan with our list of where we love to enjoy the best one. From grass fed beef to even great veggie burgers, you will find the best to enjoy from our list.
You don't have to head too far to find a great burger in Traverse City. With a strong food scene and agriculturally focused area, there are plenty of inspiring and great flavors to bring together to create unique and exciting burger experiences if you are hunting for the best burger in Traverse City.
Best Burger in Traverse City Review
1. Glendale Avenue Food Truck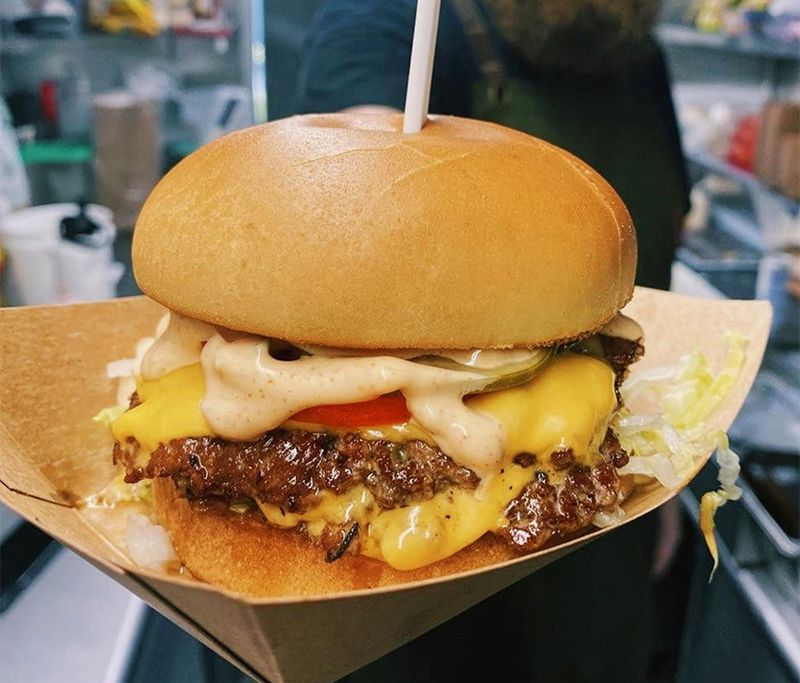 Location: 448 E. Front St,Traverse City, MI 49684
Named the best cheeseburger in Michigan by Taste of Home, Glendale Ave is run by a husband and wife as a food truck that is typically located at The Little Fleet in Downtown Traverse City. Their truck pumps out classic smashburgers with creative toppings in all their goodness.
This is an awesome place to get an amazing burger and fries and possibly one of the best smash style burgers you will ever have. Don't believe me? Go give it a try yourself and try to tell me otherwise.
2. Taproot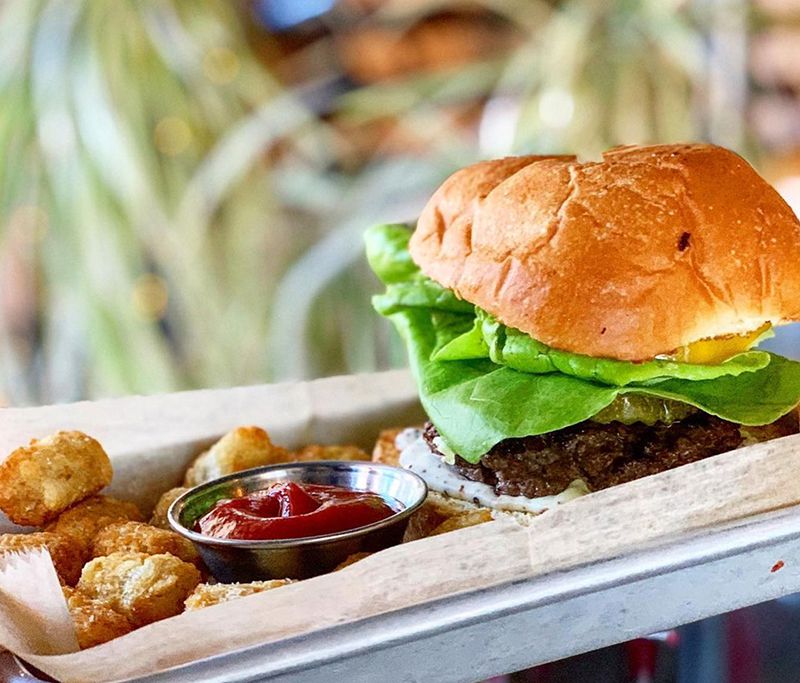 Location: 300 East Front Street, Traverse City, MI 49684
Telephone: (231)-943-2500
If you are looking for an amazing burger then this is the best place to go. Taproot focuses on locally sourced ingredients and a healthier take on classic bar food, but this doesn't degrade how delicious it is! Seriously.
Their burger is 100% grass fed and can be made to your liking. The beef is sourced locally for the burger as well and the close to home freshness is real!
If you aren't a beef burger fan, don't worry they have homemade black bean burgers that will blow you away as well. It is my favorite vegetarian burger in town without a doubt.
3. Rarebird Pub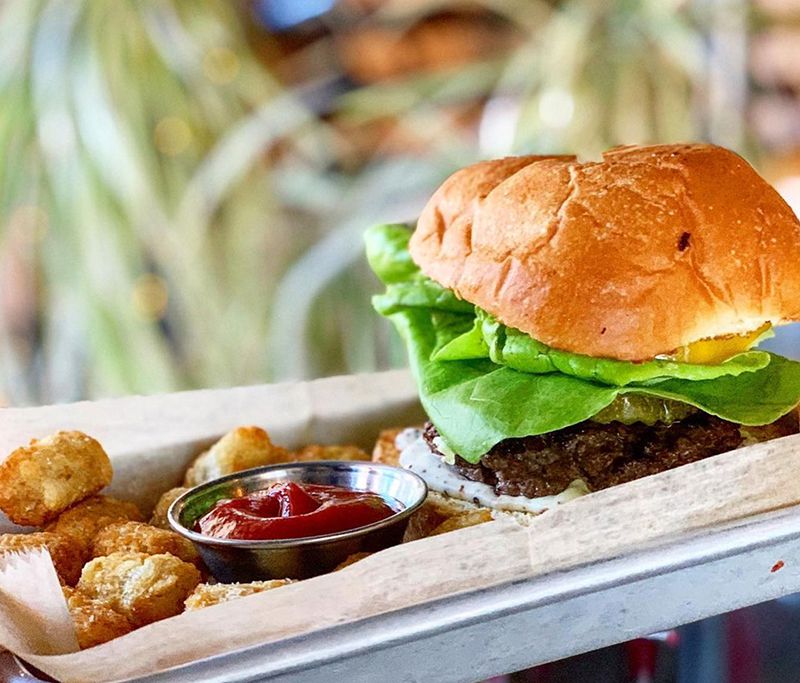 Location: 229 Lake Ave Traverse City, Michigan
Telephone: (231)-943-2053
As one of our best breweries in Traverse City, it should be no surprise they also land on the best burger in Traverse City list as well. This pub thinks through everything and their food is for sure no exception.
Rarebird has a collection of different burgers to choose from. Everything from a black bean or vegan burger to a classic burger or even a lamb burger. There is an option for all types of burger lovers.
Of course the sides of great fries don't disappoint either. The fries and burgers are outstanding no matter which you are actually on the hunt for during your trip.
4. Slabtown Burgers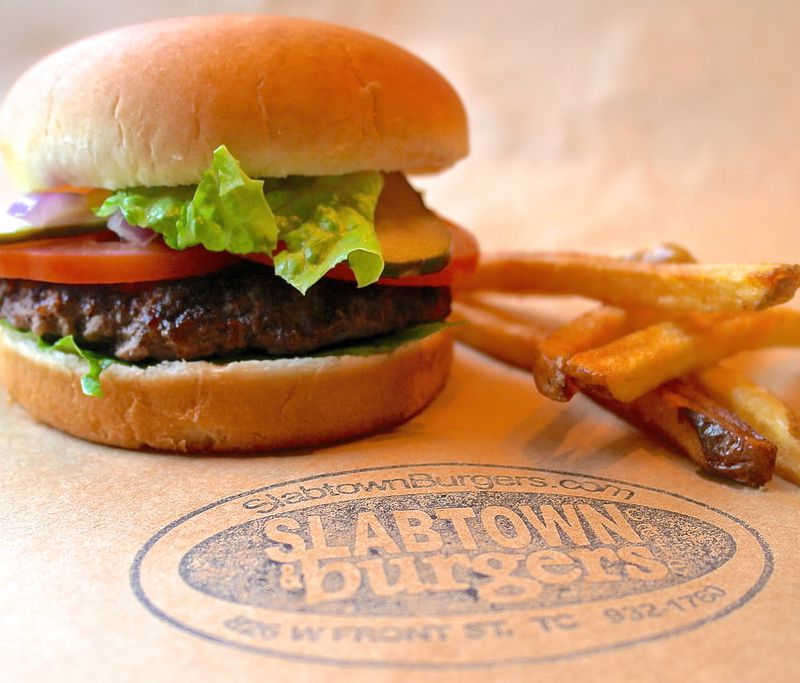 Location: 826 W. Front Street, Traverse City, Michigan
Telephone: (231)-932-1760
You can probably guess by the name that Slabtown burgers is focused most on a great burger. They have over 10 types of burger combos you can choose from that are all truly unique but also include the classics as well.
Not only do they offer the classics, but they also have their own unique "Stuff it" burgers that are stuffed with ingredients inside the meat of the burger. You can also order more specialty burgers made of buffalo meat that are pastured locally or a veggie burger if you wish.
They truly take on the burger in a whole new way and you can order it to go or on their patio.
5. Sleder's Tavern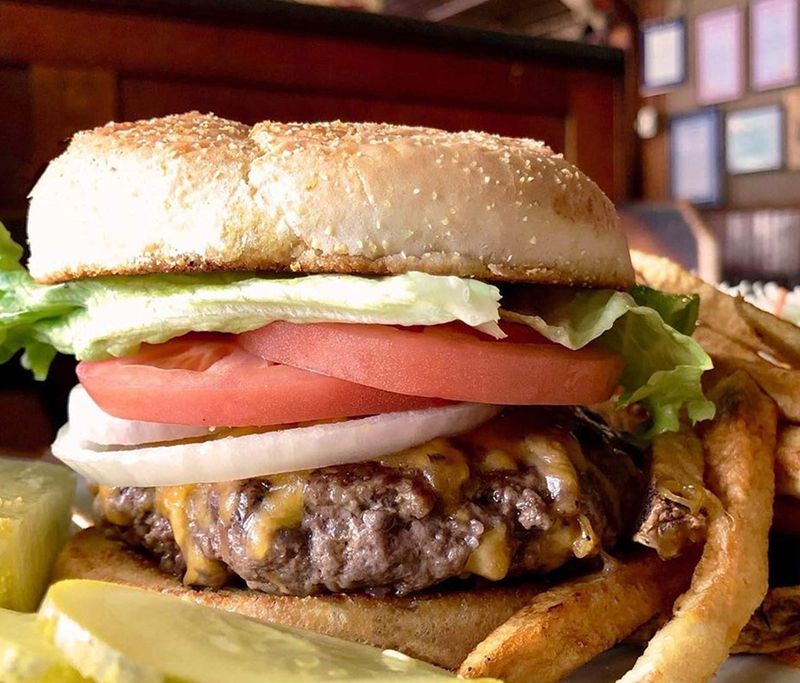 Location: 717 Randolph St. Traverse City, MI
Telephone: (231)-947-9213
Located in the Slabtown area just north of downtown, Sleder's Tavern has been a Traverse City establishment for a very long time! There are traditions of kissing the moose when visiting Sleder's and more if you ask locals in the area.
That said, you can bet they have a classic burger that doesn't disappoint. But even if you aren't into the classics there are options! They also have their own combos you can choose from as well.
If you want a taste of local Traverse City, this is one of the best places to get a little bit of it first hand.
6. J&S Burgers Downtown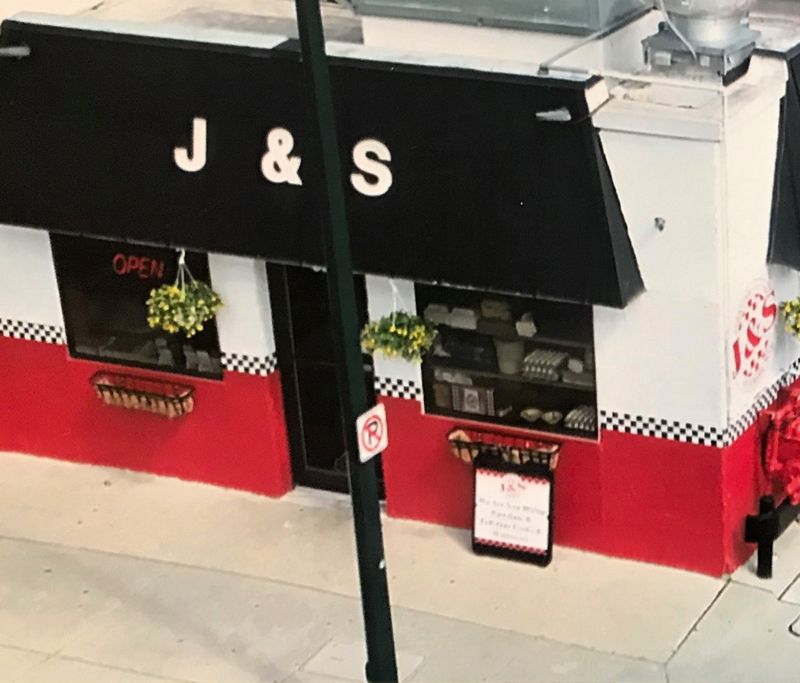 Location: 302 W. Front Street
Telephone: (231)-947-5500
Another Traverse City classic, this classic diner style restaurant is one of the best places to get a classic greasy burger right when you need it most. Many times people head here for a hangover breakfast or late night meal after a few too many drinks.
This diner style restaurant has PLENTY of burger options to choose from. The burgers are just as you would expect from a diner with plenty of grease and if you want it…cheese as well. You cannot go wrong if this is the style of burger you are looking for.
Conclusion
Traverse City is known for its food so it is no surprise that many of the best burgers are in the heart of Traverse City. From smash burgers to stuffed burgers to vegan burgers to even buffalo or lamb burgers…you cannot go wrong finding just the right burger for you in Traverse City.
Looking for more Traverse City Suggestions?