If you are making a trip to northern Michigan you will need to now what are the best breweries in Traverse City. Knowing that Traverse City, Michigan has been named one of the best beer towns in the United States makes it very clear that you cannot come up north without a beer or two.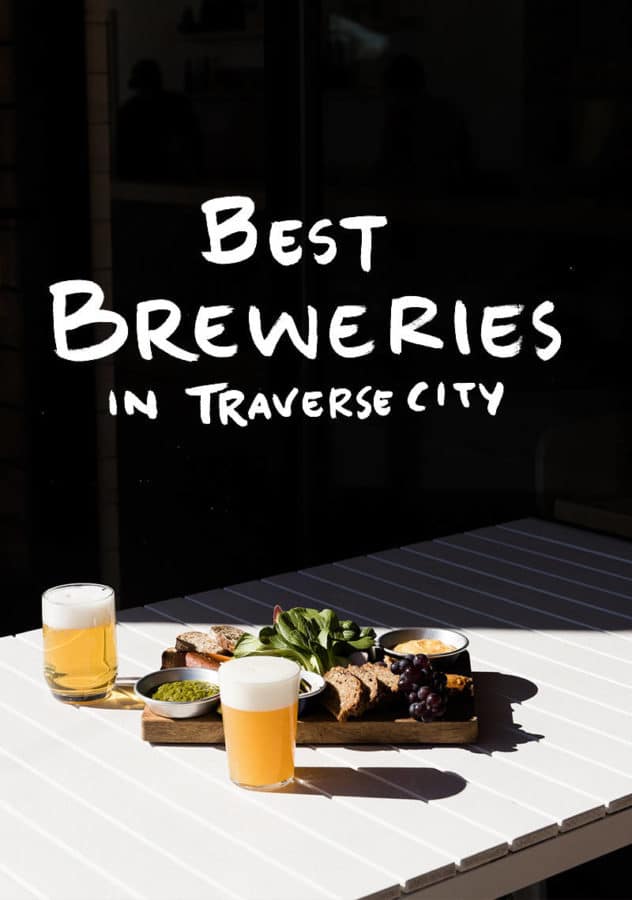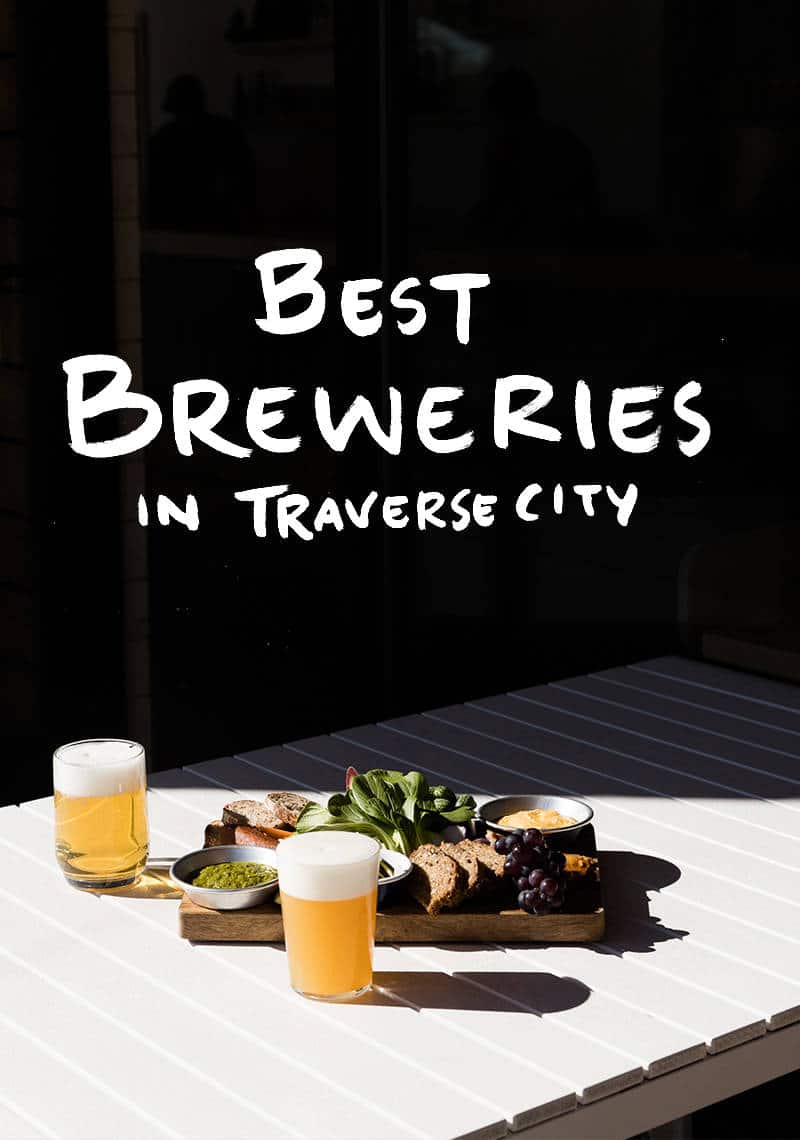 Coming to Traverse City, Michigan you will quickly learn that it is a beautiful area full of rolling hills that dive into the freshwater of Lake Michigan. This area lends to some of the richest agricultural land in the state of Michigan with it's temperate climate. This makes for great hop growing weather, which ultimately results in amazing beers. So, it should be no surprise that there are some of the best breweries in the United States located in this region of Michigan.
If you are coming to Traverse City, you would be missing a huge part of the draw to miss trying at least one of these breweries. It is important that when planning your trip to Traverse City and selecting a great Airbnb or hotel in the area that you add a few of the top breweries and the best wineries to your list while nabbing food at the best places. Of course you will need to make sure to enjoy a few hiking trails along the way.
Not only will you find some of the best beers here around the Grand Traverse Bay but you will also enjoy plenty of outdoor activities as Traverse City is the ideal place for the outdoor lover. So when you are ready to relax after a day of fun, don't miss visiting some of the best breweries in Traverse City to end a good day of adventure.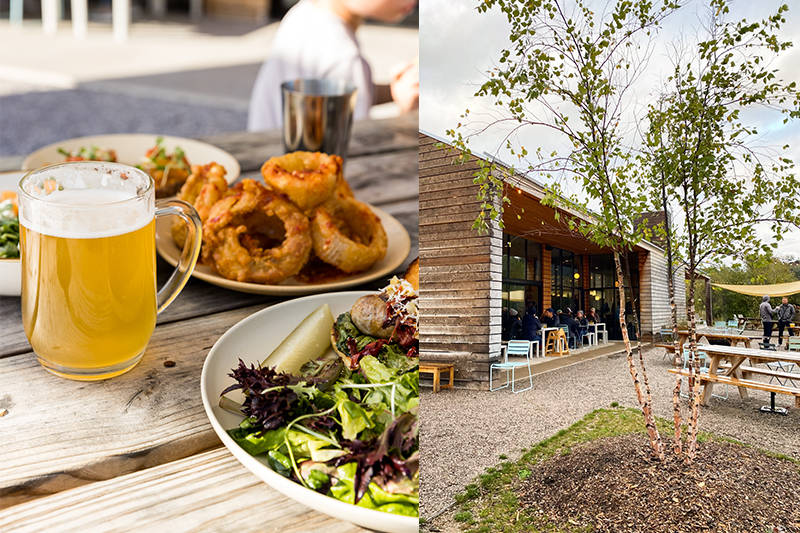 10051 Lake Leelanau Dr,
Traverse City, MI
Our top pick for breweries is the completely gorgeous and unique, Farm Club. Located on the edge of Leelanau County, Farm Club is a truly farm to table experience and the beer here is no different. Much of the ingredients and inspiration they bring to their brewing is grown or inspired by the farm run by Loma Farm who are also partners in the brewery and restaurant.
Grab a table in the sun or use their outdoor brewing hut to grab one of their on tap beers, which are continually rotating. Brewed by Corey Valdez, these beers are absolutely some of the most unique and well brewed beers in the Traverse City region. Though Farm Club is new on the scene, Corey has been in the local beer scene for quite some time brewing unique beers.
While here, don't miss grabbing the ever-changing food that is completely inspired by what is growing in the fields at Farm Club or just over the hill at Loma Farm. From Beans and Broth to fill you up and warm you up to the most amazing onion rings you will ever have, the food isn't just good, it is a top-notch experience that lands somewhere between high end restaurant and brew pub.
You can read more about Farm Club in our Restaurant series.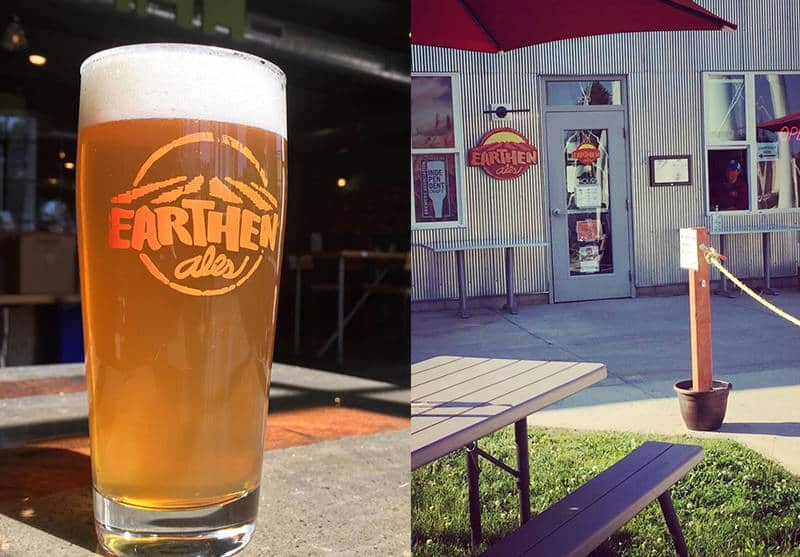 1371 Gray Dr., Suite 200
Traverse City, MI
Located in the Grand Traverse Commons where a husband and wife's passion for brewing beer as a hobby turned into a full scale brewery. The brewery is located just off of the State hospital hiking grounds so it is a perfect place to go for a beautiful hike and see the botanical gardens. Then close off your time by visiting Earthen Ales to experience one of the best breweries in Traverse City.
All of their beers are inspired by people and places. This means all the beers tell a story and hold a lot of love behind them as well. You will not be disappointed with what they have to offer. They have also been known to collaborate with many other local breweries and restaurants to create unique brews as well so keep your eyes peeled for unique offerings at other places you may visit while staying in Traverse City.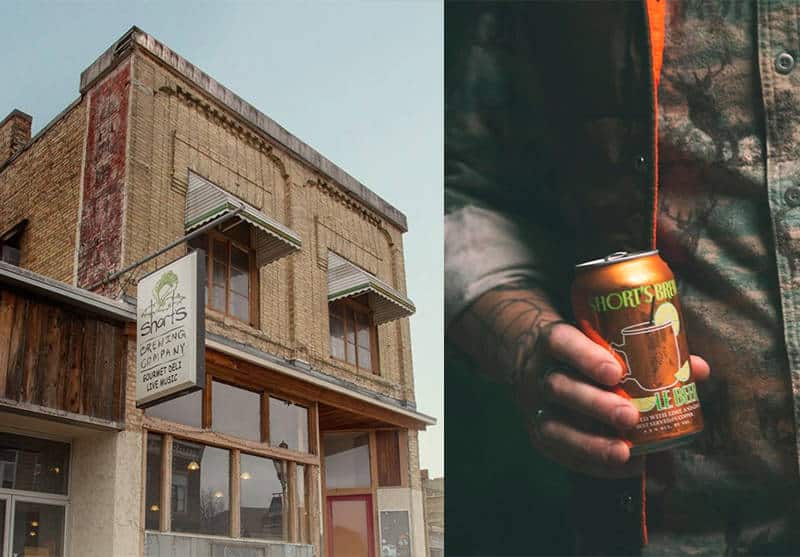 121 N. BRIDGE ST.
Bellaire, Michigan
This establishment brewery just north of Traverse City, is one of the original breweries in the area. Begun in 2002 by Joe Short at the ripe age of 22 after his own experience at other breweries in Northern Michigan, Joe set out to do brewing on his terms. What has resulted is now a widely distributed brand to many places in the Midwest.
With two locations for tasting experiences you won't want to miss what Short's is creating. They have their Pub in Bellaire where they offer a full food menu along with many of their beers on tap. Then you can visit the Mart where they sell their beer and other goods.
Short's offers plenty of amazing styles of beers to enjoy that fit almost anyone's palette. Personally, we keep their Local's Light on the ready all summer long for beach trips but their Starcut cider brand which began in 2014 is also a great one for the fall and winter months as well. Starcut is one of the only ciders that is distributed using Northern Michigan apples compared to other cideries which bring them in from other parts of the state. It proves the exact lengths to which Joe and his team go to celebrate the offerings of Northern Michigan in everything they do.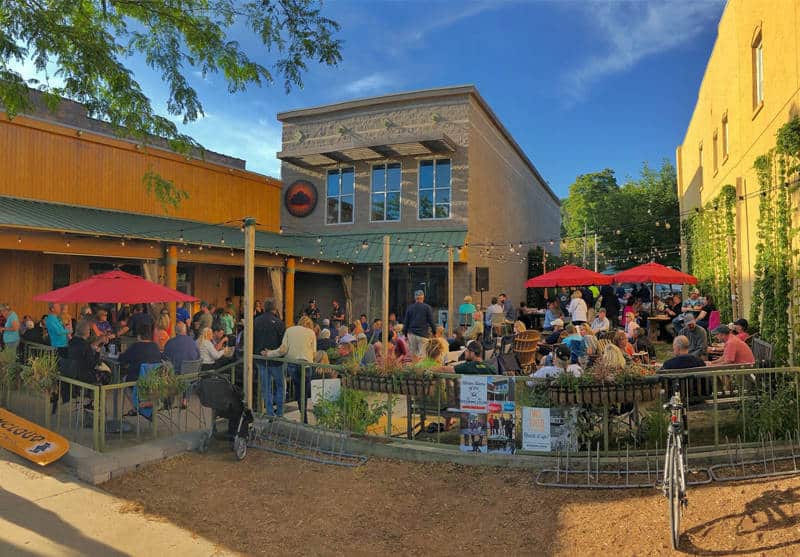 366 Parkview Lane
Frankfort, MI
Located just south of Traverse City in the gorgeous town of Frankfort, Stormcloud Brewery is a destination pub to not miss. The pub is located just up the road from the most picturesque beach you may find. The pub offers more than 16 taps of their own beers that range from IPA to Porter's to Stout's and more. You will easily find the beer that you love by getting one of their flights with their flatbread pizzas.
The pub was rated in 2016 as the best new brewery in Michigan by MLive and the best brewery in Traverse City by Traverse Magazine in 2017 by local readers.
You can visit their pub or their taproom depending on the time of year. The taproom is only open during the warmer months of the year where the pub is available to experience any time of the year.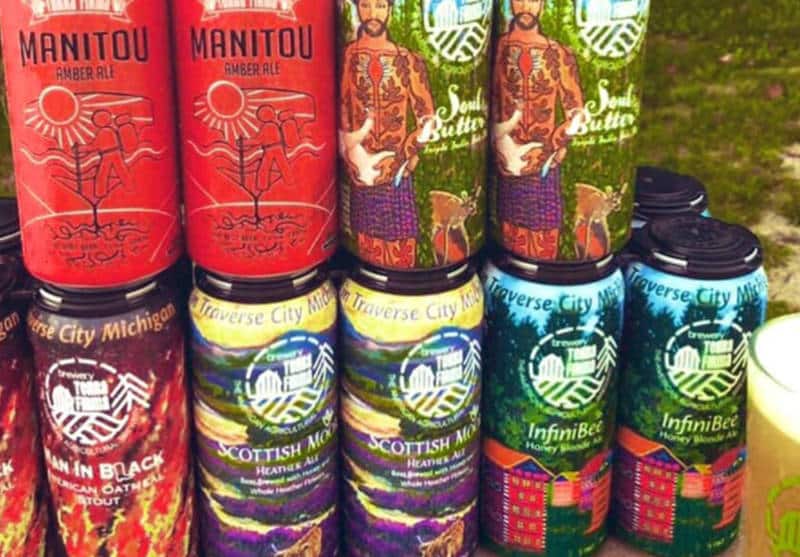 2959 Hartman Rd
Traverse City, MI
Local brewer John Naidermaier has over 20 years of commercial brewing experience for some of the best breweries in Michigan including being head brewer at Right Brain Brewery. He left his work there to begin experimenting on his own with over 1,000 different recipes he had developed. This is where Brewery Terra Firma was born.
John was inspired by how close to cooking brewing was. This inspired him to become endlessly creative with ingredients from the northern Michigan area and what he could create.
The Brewery Terra Firma taproom is welcoming and spacious to experience the many beer offerings at their brewery. They suggest you carpool as their parking is limited.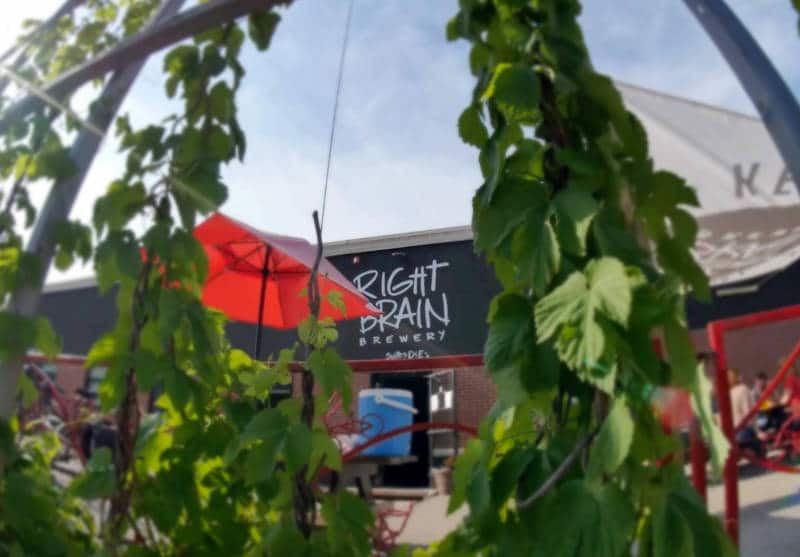 225 E Sixteenth St
Traverse City, MI
Originally located in the warehouse district in Traverse City, owner Russel Springsteen combined his love of a hair salon with a brewery in a space in a warehouse. What resulted was an amazing community space full of trivia games and getting great hair cuts with wonderful beer.
Now, Russell has sold the salon and moved production with the pub to 16th street tucked near Boardman Lake.
One of their most well known beers is the Hawk Owl, which is now widely distributed across 100s of locations in Michigan. They currently are focused on creating clean and environmentally conscious beer that is experimental and pushes the bounds.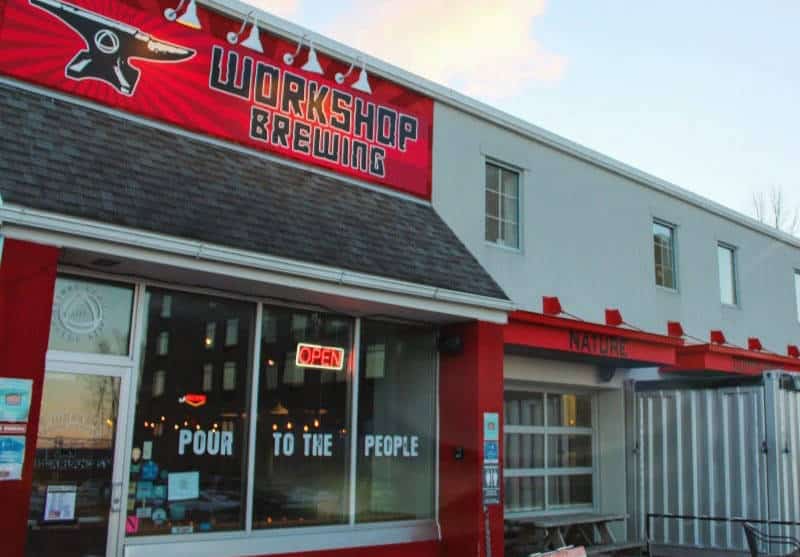 221 Garland St
Traverse City, MI
Owned by Pete Kirkwood, Workshop is focused on brewing beers that aren't necessarily anything new but just really good to drink. They are committed to being an inviting space to encourage the amazing community in Traverse City, while preserving what makes this area so special; the environment.
Workshop Brewing is run by Head Brewmaster Michael Wooster who joined the team in 2017 to make the beers. He focused on their classes but also they will add in seasonal beers as well.
You can find their pub and taproom in the Warehouse District just off of the Open Space in the downtown area on Garland Street. The space is spacious with plenty of outdoor seating and yummy food!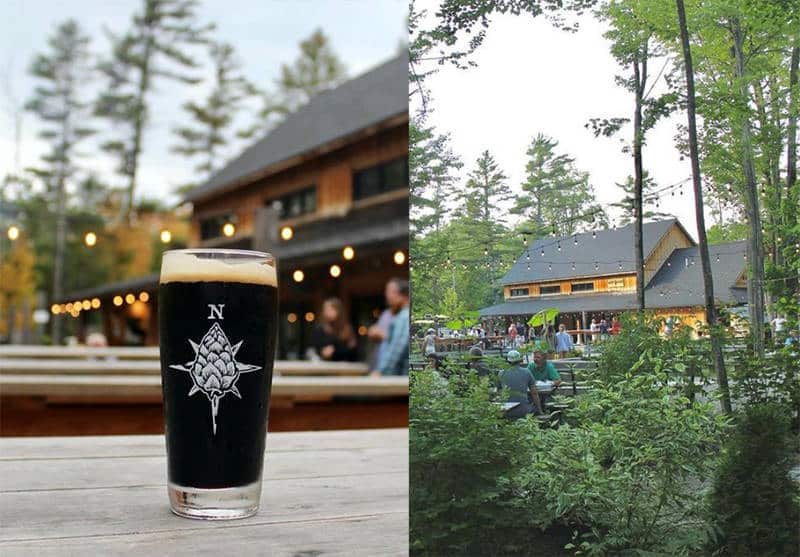 658 S W Bay Shore Dr
Suttons Bay, MI
An awesome place to escape no matter the time of day for a beer. You can experience the full Northern Michigan vibe in any season by visiting Hop Lot Brewing. The beers and food are worthy of the visit alone, but through the seasons you can experience their roaring fires, plenty of space to sit at picnic tables, live music, and even roast marshmallows over the fire.
The best thing about stopping here is that you will receive a top notch guest experience while enjoying what it is to live and be in Northern Michigan. There isn't a place that does this better than Hop Lot.
In the winter you can rent an igloo to enjoy with a group of friends while you eat and drink together.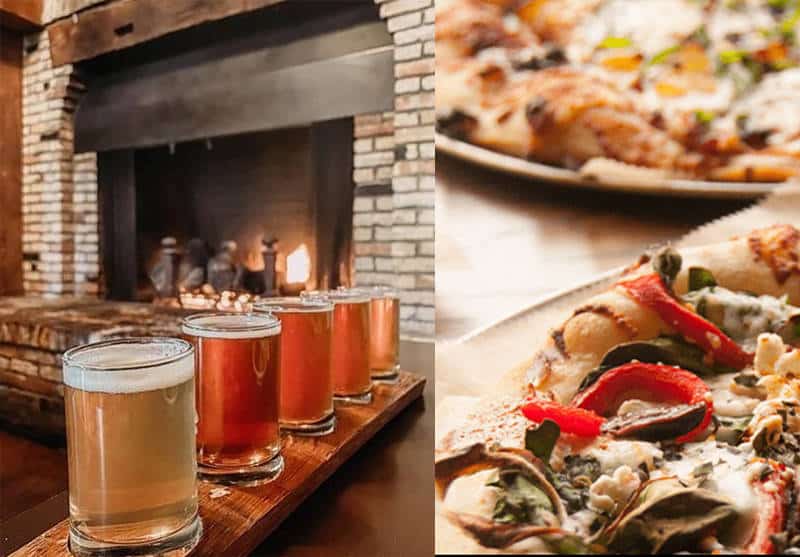 13512 Peninsula Dr
Traverse City, MI
This lovely brewery is part of a chain across Michigan that is based in Dexter, Michigan. The beers are brewed there and brought north to the restaurant along with the local set of beers from Old Mission Brewery which is part of this location of Jolly Pumpkin. The beers are all fascinating and interesting with wonderful branding and stories behind them.
The restaurant is one of the best on Old Mission peninsula so if you are looking to do a great tour of Old Mission Peninsula for the day you won't want to miss this spot along the way. The pizza is wood fired and the fires in the restaurant are warm. You will not be disappointed by the vibes of this old hotel now restaurant that holds plenty of mystery and suspicious haunted tales about past residents.
This lovely pub always offers some of the most unique beers and delicious food to enjoy no matter the season.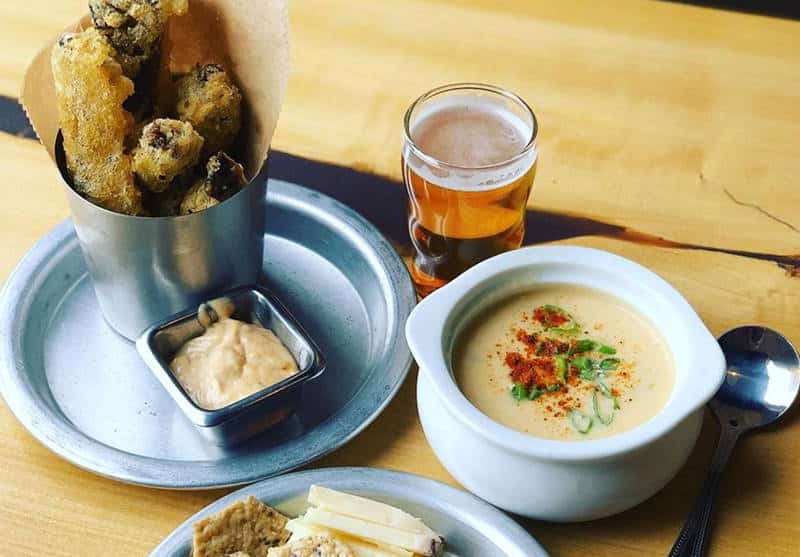 229 Lake Ave
Traverse City, MI
Located just off of the downtown area, Rare Bird Brewery exists as a great place to gather for unique and great beers with just as equally great food. The brewery is owned and run by Nate Crane and Tina Schuett. Together they have over 13 years of experience brewing beer and working in the brewery industry.
They are focused on creating an experience similar to a German bier hall feel to their seating which is made of all sustainably sourced timber from Northern Michigan. While enjoying the brewery you can also enjoy their own beers along with other favorite wines, ciders, and spirits as well.
To make themselves truly unique Rare Bird focuses on sourcing as local as possible with using only Michigan grown malt and hops for their beers. This connects to their desire to create a high level and exceptional experience in Traverse City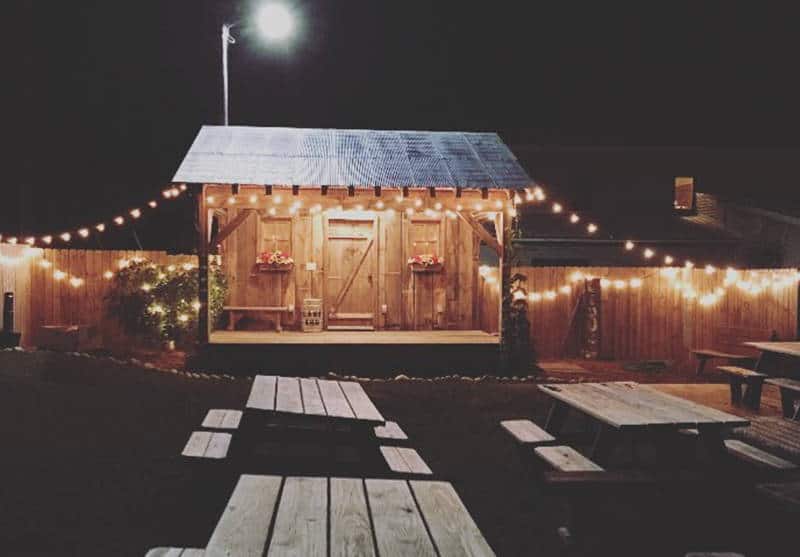 6535 First St
Lake Ann, MI
Just outside of Traverse City in a small little town called Lake Ann you can slip into a truly small town / northern Michigan feeling of live music, bier garden style tables, and plenty of beer and food.
Owner Matt Therien has always had a passion for craft beer and couldn't help but create an experience for his local community to enjoy. He purchased the building that originally was known as the Snack Shack in the community. The building had passed many hands in the years but Matt took the spirit of the building and carried it on by creating Lake Ann Brewing.
Brewer Nick Hall is the man behind the beers that are crafted at Lake Ann Brewing. Make sure to check out their schedule of events if coming to visit as you might get to enjoy a lovely night of entertainment with you flight of beers.
Conclusion
When you come to visit Traverse City there is no doubt you need to make it a point to visit some of the various breweries in the area. They are all unique with special spaces that showcase the beauty and craft of northern Michigan. Enjoy the flavors of Michigan grown hops in what is known as one of the best brew towns in the United States.
Want more Posts about Traverse City: