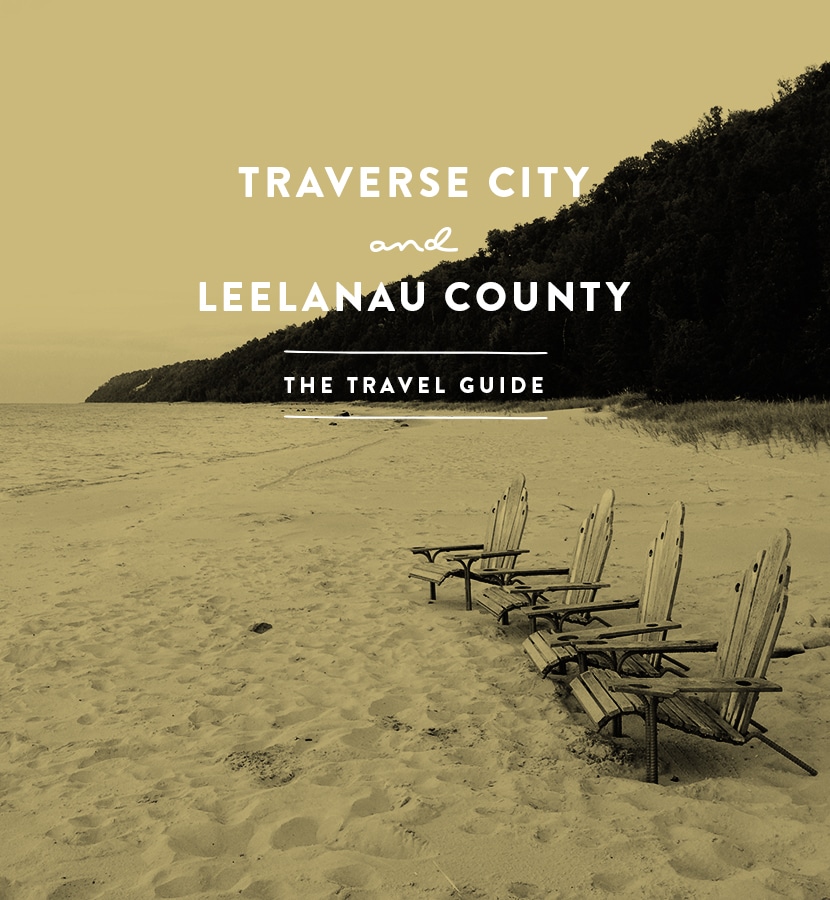 image via: Chet Offensive's beach
It is no longer a deep, dark secret that the shores of the northwest coast of Michigan are top-notch this time of year. With features all over the web and publications, every year up here between May and October feels a little crazier and busier than the last. I have no problem with this as it has left me wanting to keep a few places to myself so unless we are best friends I will be keeping those off this list. Sorry!
As a native to the northern Michigan area I get a ton of emails about what to do in the area especially during the summer months. Though I am not well-versed in every section of the West Coast area spanning from Frankfort up to Harbor Springs, I do feel that my years of coming north for summers, living here, and being friends with many of the local business owners has left me with a pretty darn good list of things you have to do if you plan to visit.
So today I am sharing my extensive list of everything I could ever POSSIBLY recommend to you. From time to time, especially before the summer season, I will update this post with new places and eliminate any places that may sadly no longer exist. For now, this is our current list for all of you that have ever wondered what you should be doing when you venture north. Whether you plan to find a campsite or if you plan to go luxurious and visit every winery in the area, these are must do's and favorite haunts in the area. Sorry locals I am giving away some secrets here…kill me later.

Cheese Shanty: A great lunch spot on the Leelanau Peninsula in fishtown. Get the pretzel bread and thank me later. Local tip: they sell out early so be smart.
9 Bean Rows: Want the local flavor? This is your spot on the Leelanau Peninsula. Completely farm to table and the best croissants I have ever had…yes, better than any in Europe.
Cooks House: Call way ahead for dinner because this place books months in advance for good reason. This is the best food in Traverse City proper with some killer cocktails and wine. Plan for an evening of greatness.
The Food Truck lot at The Little Fleet: Want to keep it casual? Whether it is dinner, brunch on Sunday, or a quick lunch, every option is here with over 5 food trucks of different variety in the lot. Then hop over for a great beer or cocktail in the open-air bar. My favorites? Roaming Harvest, Friends with Food, and EZ Cheesy.
Riverside Inn: If you want something nice up on Leelanau come for brunch or dinner at this adorable inn on the river. Get a good taste of the local farm offerings.
The Garage: Did you hit the tip of the peninsula and need a beer and bite? Grab a table here for some great local beer and a great bite that will leave you satisfied.
Cedar Taco Stand: I normally steer clear of road side food, but in Leelanau I highly suggest the opposite. These tacos are made fresh all day. Amazing!!
Harvest: Simon who began Roaming Harvest now has a physical location in downtown Traverse City off of Union street. Killer food that is super quick and really yummy!!! Do not miss this place.
Lake Street Market at Oryana: If you want a good health food fix, stop in to Oryana's Lake Street cafe for fresh juice, great bake goods, and healthy options.
Amical: The best lunch in town if you want something a little fancy without dropping a ton. Stop here on a rainy day before going to the state theatre for a up and coming film. Also an awesome option for dinner as well.
Grand Traverse Pie: Think a northern Michigan version of Panera except with amazing pies you don't want to miss. My favorite? Strawberry Rhubarb crumb all warmed up.
Trattoria Stella: Another amazing option for a farm to table experience in Traverse City. The menu is constantly changing depending on the season. If you can't get a reservation the bar is usually a good second option as you can still get the full menu.
Red Ginger: If you want a good fix for Asian style food and sushi, this is the spot. Well in fact it is the only spot. None the less you will have a great time and have great food!
Sleder's: This is a true local experience. There is nothing more Traverse City than the place where you go to kiss the moose.
SlabTown Burgers: This place is snappy and makes a good grab and go burger or salad without giving in to a chain. Eat here because that will be so Traverse City of you.
Mary's Kitchen Port: My first pick for lunch when we are north. This place has the perfect grab and go options for lunch that range from pasta, cookies, great local products, and of course the Gobbler. Don't miss this!
Filling Station: Grab some locally brewed beers and some food to fill your belly at this train station turned restaurant.
Bay Bread: Just a block from West Bay so it is the perfect fast sandwich and carb treat around.
Cousin Jenny's: If you want a truly northern Michigan flavor try the Pasties here! Owned and operated by a local family this is truly what the everyday worker in the great north would eat every day in northern Michigan and the Upper Peninsula.
The Towne Plaza: The best brunch in Traverse City in my opinion. Great mimosas and if you dig pork…they do it right!
Frenchie's Famous: This place is one local haunt. You want a real French/New Orleans style breakfast? This is the spot. The coffee is all French press and the breakfast is simple.
Jolly Pumpkin: Up on Old Mission you can grab pizza or a really stellar meal. They carry their own house made liquors, wines, and beers. This is a stop for anyone visiting for the first time.
Siren Hall: One of our favorites. Though it is a little of a drive north to Elk Rapids, it is worth every mile! The food is outstanding and the interior is super cool as well.
The Boathouse: Rated for years as the top restaurant in the area, this is the best place for a really fancy dinner out with friends and family. A constantly rotating menu…this place is where I had some of the best fish ever.
Scalawag's: You cannot come to northern Michigan without having a good taste of fried white fish or perch. It is like going to Italy and not having pizza. The debate is out on where the best is, but for now I will just say Scalawag's only offers fried fish so you are always guaranteed a good taste of the local flavor here.
The Franklin: Brand new to the downtown scene and a great option for some quick food and wine or beer. Nothing fancy, but the design is AWESOME!

Potter's Donuts: If you are a donut freak stop in to their location on 8th street for a really good treat. In the fall don't miss their cake pumpkin donut…it is my favorite.
Idyll Farms: The best French style goat cheese you will ever have. It is award winning. Find them at the Farmer's Markets, smaller boutique grocery stores, or for a unique experience go out to Northport and view it all in action. tip: don't be afraid of the mold.
Loma Farms: Located in the county, but can be found at the farmer's markets as well. You won't miss this adorable stand that is always perfectly curated.
Bareknuckle Farm: A farm stand with all the rustic charm you would expect here, but with great curation. Find them at the Farmer's Markets. They are also offering a unique dinner series.
Folgarelli's: If by chance you find Mary's closed, don't worry cause my second pick would be Folgarelli's. This place has stellar sandwiches with so many Italian products that you feel transported right to the country itself.
Oryana: Up here there is no such thing as a Whole Foods or Trader Joe's. You buy local or you buy at a co-op. In fact it is the first co-op in America. This is one special place that you cannot miss especially if you want to find the best selection of local goodies!
Pleasanton Bakery: Now with a location on Union Street and one at the Commons you can get the best bread in town more easily…well I know that it's up for debate but it is my favorite at least.
Traverse City Farmer's Market: Held downtown by the water. This goes on Saturdays and Wednesdays from 8 AM to noon. Tons of awesome vendors with lots of local goodies!
Cherry Republic: Want a true taste of the cherry country? This is your place. Don't miss any of the chocolate covered cherries…serious!
Carlson's Fishery: If you want the real deal in terms of smoked whitefish or salmon this is the place. Don't miss the special scent and unique flavors that are truly the Northwest Coast of Michigan in this family run shop that catches fish fresh daily from Lake Michigan.
Kilwin's: Started in Petoskey (where I was born) I grew up on this ice cream. They have shops in nearly every major Michigan tourist stop, but don't think it is a trap…they really do have the good stuff and their chocolate goodies are super awesome as well.
Leelanau Farmer's Market: Held on Saturdays and Thursdays in Suttons Bay down by the boat yard. This is where the real chefs shop…
Burritt's: Everyone should have a local meat counter and speciality food and wine shop that knows their name. Here they learn what you like and they will even you know…hold a case in the back for you. Tell Sean in the wine section I sent you and what you love or are having for dinner. He will never steer you wrong…EVER!
Moomer's: Located at the end of the street where we used to live. This place is a family business that has grown in to a dairy empire very quickly. Rated by Good Morning America as the best ice cream in the country so you may not want to miss it. The one thing is plan to wait at least 20 minutes to even look at the flavor options. It is popular.
Morsels: A great little riverside coffee shop only a block from the lake. Brewing Intelligensia coffee is some of my favorite in town.
Gypsy Market at The Little Fleet: Come find local food and craft vendors here on Sundays along with local music. Grab lunch, shop, and find some local foods you will only find here.
Cavllino Cafe: Great coffee shop on the south side of Front street on Cass Street. I have yet to try it but everyone is raving.

Words to wise…spread these out…windy roads, low shoulders, and alcohol don't mix, but have fun 🙂
Verterra Winery: Located in Leland. I became a fast friend to their Pinot Gris. This is a good one to stop in after you grab a sandwich.
Short's Brewing Company: This is the one I miss the most from up here when we leave. Not only that but their place in Bellaire is always playing great local bands.
Bonobo Winery: Launching in August on Old Mission Peninsula. This is one of our current clients and also the restaurant of local brothers Carter and Todd Oosterhouse. The space is gorgeous and meant for a casual afternoon on the porch enjoying the wines that came from vines just feet from the patio.
2 Lads: Still my favorite location thus far for a glass of wine. A modern building tucked amongst the gorgeous views that only are on Old Mission. The wines are great as well!
L. Mawby: Probably the most famous wines from the region, but in this case the famous part has not lessoned the quality. These wines are some of my favorites. Come and pay $10 for 2 glasses of their best sparkling wines and a snack. Sit amongst the vines and giggle about the bottle names like sex, wet, and us.
Good Harbor: A family owned winery with some of the oldest vines on the peninsula. These wines are well done.
Tandem Cider: Who doesn't love cider? Located just down the road from the tomato farm we got married at years ago. This little place is adorable and a great pit stop before hopping on a boat.
Traverse City Whiskey: Still one of my favorite whiskeys I have ever had. This is an uncomplicated and good option for the brave souls who love a good whiskey on the ice on a warm day. Right in downtown Traverse City now.
Black Star Farms: Though I am not a huge fan of their wines this is a great tourist stop if you want a flavor of the life here. Do a little wine tasting and maybe grab a bite to eat. Awesome if you have kids because of the petting farm.
Blustone Vineyards: Though I have not been the tasting room, my parents and many others have raved about it. I hear it is gorgeous…let me know.
Left Foot Charley: Located at The Commons. I love to come here for a tasting before heading over to Stella for dinner. It is a favorite ritual of ours. The wines are great and the patio is even better.
Great Northern Distillery: Though this place feels aesthetically like a true northern experience, expect some great hand distilled liquors here. Don't be fooled…cause I was. You cannot always judge a book by the cover.
Workshop Brewery: Located in the warehouse district this open air brewery is right off of the lake.

Esch Beach: A little off the beaten path, but this is a great place to be for a whole day. A wide expansive beach allowing dogs on a leash, views of Sleeping Bear Dunes, and beach fires. This is a great place to spend your weekend for sure.
West Bay Beach: This is the classic and easiest, but not my favorite. It is always over crowded and full of tourists especially in July and August. BUT if you simply want a good sun tan quickly or a nap between bar hops this is the place.
Haserot Beach: Out on nearly the tip of Old Mission Peninsula. This quiet beach is a locals haven. Find families and shallow waters that are perfect for a day of family fun.
The Platte River: This is a favorite of mine. Easy drop in with a kayak. Float a cooler with some great beers or simply really enjoy the early morning nature cruise along the river. You come out right in the dunes on Lake Michigan and the beach is really cool!
Northbar: If you can find this place you deserve to experience it. That's all I got for you.
Old Mission Light House and Old Mission State Park: While driving Center Road you eventually will hit the state park. Here you will see cars parked on the side of roads or going down dirt roads. This isn't the prettiest, but it is very unique. Wander out along the ishtmusses connecting small overgrown peninsulas and find a secluded rock to run on. You can disappear here for hours.
Glen Lake: One of the prettiest lakes on the peninsula. Find the beach or rent a pontoon. The water looks tropical and feels like it in July and August.
Empire Beach: Wander through town and then head straight for the beach. It is one gorgeous and secluded little place.
Glen Haven Dunes and beach: A once hidden destination for the locals has now become extremely busy but still gorgeous. As part of the National Park it is beautiful but accessible without a sticker. Head here for a good hike and then a dive in the water amongst the dunes.
Leland beach: Just before you hit the river coming from the south turn left and nab a parking spot. Head down the path with your towel and find your spot to enjoy the view and sunset.
Lake Leelanau: Rent a pontoon and enjoy a day on this crystal clear inland lake.
Most hiking trails lead to the water so my advice is don't leave home without your suit on a warm day.
Pyramid Point Beach: If you can find this one you will impress me! A little hint is you will never see the trail head unless you leave your car and you won't find it on the trail loop. This is a local haunt you have to find to have a chance to enjoy.

Pyramid Point: This place is epic and classic and is a must. If you come to Leelanau and Traverse and never do this you basically should never have come. A straight, uphill half mile hike will lead you to one of the best views of the manitous and the gorgeousness of Lake Michigan. Don't just go to the top…get your sweat on and head down the dunes and through the woods to the bowl. That's where we shot all of this post.
Sleeping Bear National Park: Trails abound everywhere in the designated park. They are everywhere so get your pass drive through this gorgeous landscape to find a place to picnic and hike.
The Dune Climb: Already have your National Park sticker? Climb the dunes. Get a gorgeous view of Glen Lake and the most epic white barns in the county at Day Farm. I suggest heading out early in the morning as the sun is rising especially on hot days. Also don't get brave or "smart" about no shoes…hot sand equals bad blisters and raw feet for days…learned the hard way. If you want a good workout with a reward, then head over the dunes for nearly a mile and a half (the most amazing landscape besides being in the desert) and you will end up on the shoreline and on the beach for a great cool dip after a good sweat. Prepare as if you are you heading in to the desert and bring plenty of water though. It gets warm and it is a SERIOUS workout, but a super rewarding one. Excited to do this at least once this year.
Grand Traverse Commons: Our favorite local go to is the hiking trails by the commons. Tons of entrances around the area and it can be a quick or long hike or mountain bike ride over hills. So beautiful. Think of it as Traverse City's Central Park.
Alligator Hill: This is either a long or short hike of nearly 8 miles depending on the way you go. This trail has a gorgeous view of the dunes and Glen Lake.
TART trail: A trail spanning from Elk Rapids all the way to Northport. You can bike or walk this trail going through all the major towns on the north west coast.
Glen Haven: Like I said above. Take the smaller dune hike through to the Glen Haven dunes. So beautiful and special.
Empire Bluff: One of the best ways to see the whole lakeshore of the coast of the Leelanau Peninsula. It is worth the hike through the woods…I PROMISE!
Leelanau State Park: Located by the lighthouse in Northport. Watch signs for the park and then take a wander through the wooded landscape. Know what to do if you come across wild life though…they have been spotted in this area.
Manitou Islands: Want a real adventure? Take the once a day ferry ride from Leland to North or South Manitou Island and camp and hike for as many nights as you want.
Port Oneida Road: The same road you take out to Pyramid Point has hidden hiking spots all over. See what you discover while driving around.

Northern Michigan people play hard and party hard. Summer is a massive party on the weekends. So there is no shortage of opportunity to enjoy a good drink.
The Little Fleet: This is our favorite spot and our local watering hole. We love this place and with it open till 2 AM every weekend it always garauntees a good night cap. It is open air and not crazy loud, which is more my scene. Sit in or out with a cocktail, beer, or wine. There is always new options and events going on…including dance parties.
Sidetraxx: A local hipster place to dance basically. If you want to dance and need to shake it out…this is where you go. If you want to prepare yourself before dancing with your friends, you might want to visit sites like https://divadancecompany.com/adult-dance-class/ and take professional dancing lessons.
Bluebird: If you find yourself on the peninsula this is your best bet for a drink any night of the week.
The Happy Hour: A local haunt with the supposed best pies in the area. Grab dessert and your last beer for the night.
7 Monks: with over 50 taps on the wall you are sure to not be satisfied. Serving food till 11 this is a good place for late bite and beer.
The Low Bar: Not been yet, but this a prohibition cocktail bar below 7 monks on Union Street

Sleeping Bear National Park: There is a wide range of options around Glen Arbor for tent camping in the National park and along the lake shore. This is probably your best bet.
Traverse City State Park: Right on the east side. Seems very busy all the time, but it is worth checking out.
Power Island: You can rent campsites out on the island, but you will need to find a way to get there because there are no ferries to this little island.
Manitou Islands: Take the ferry Leland and camp for a night or 7 or more.
Platte River Campgrounds: I have not done this one myself, but I have had a lot of friends who really love it.

Airbnb: Tons of people in Leelanau county Airbnb their homes during high-season so look for a weekly cabin rental on the lake anywhere in the area.
Grand Traverse Resort: A huge resort on the east side of town with a view of the whole landscape
The Homestead: Is the only hotel you will find out on the peninsula because of the rules to prohibit the construction of hotel buildings. This is quiet, intimate and really beautiful.
The Neahtawanta Inn: Family and fun. A cute B&B on Old Mission Peninsula. One you don't want to miss at least for even a peak and see.
Sunrise Landing: An adorable inn toward Northport on the Leelanau Peninsula. Right on Lake Michigan this place is the perfect Summer getaway with a rustic edge.
Fountain Point: A unique family owned place that will give you the true experience of spending the week on Lake Leelanau. A short jaunt to Traverse City or to the wineries and beaches, this place will make you feel as if you have walked back in time in to Dirty Dancing.

Cali's: Hands down this is my favorite store in the area. Don't miss the upstairs. It wins my heart every time and I covet EVERYTHING!!!
Ella's: Tons of great pieces and unique finds. This is the perfect place if you need something special or just really want to treat yourself to something really special.
Wilson's Antiques: This is hands down my favorite wander in this town. I cannot wait to go this year. It is a great place to get lost on a rainy day.
As I have said this list will continue to be updated as new things are discovered and other things go out of business as hard winters take their toll. If you have a more specific question or you have suggestions for other categories for me to share, please leave it in the comments below as that is the best way for us to quickly respond to your requests for info on the area. Emails are not advised for this kind of question as we answer business related questions in email before anything else so PLEASE leave your comment here so it does not get lost.
Also, if you have been to Traverse City and the Leelanau Peninsula area and want to add anything please feel free to do so below! I am excited to hear others' experiences and favorite places.