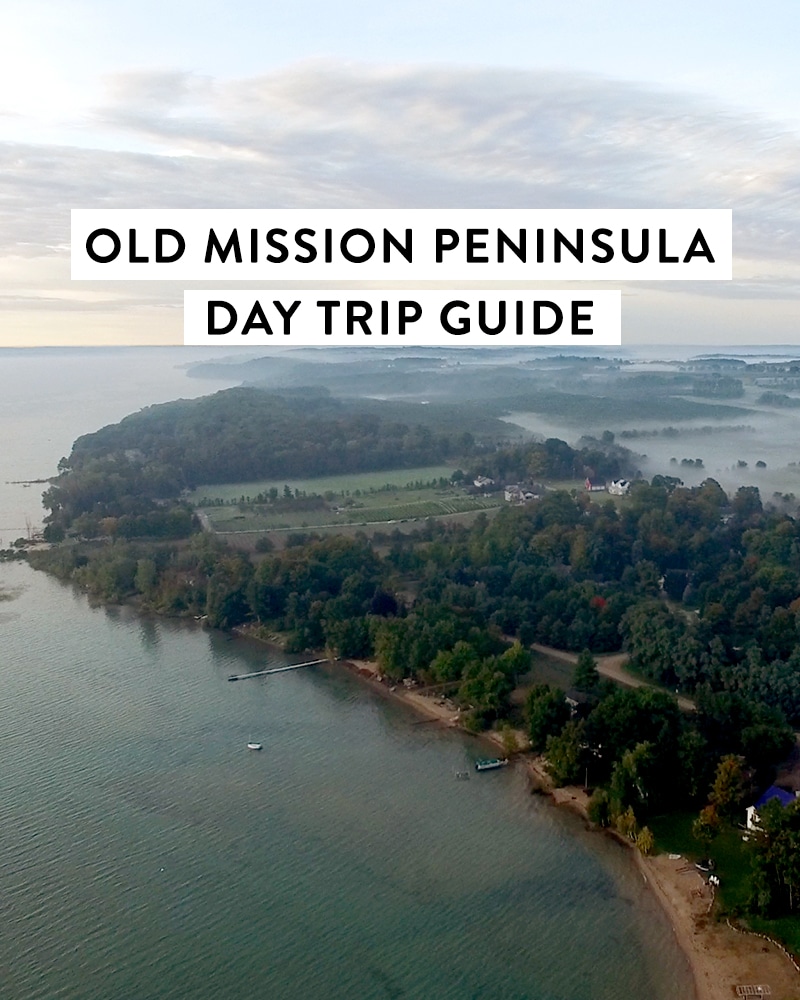 When we first moved back to the Traverse City area over 3 years ago almost we lived out at the end of Old Mission Peninsula. Around the Traverse City area there are two peninsulas one is quite large and called Leelanau Peninsula (the one we currently live and reside on). It is its own county with multiple small towns and townships. It is what the area is MOST famous for since there is a National Park (Sleeping Bear National Park) and it has tons of other gorgeous experiences. But there is another peninsula that is much smaller in length and width called Old Mission. It is part of Grand Traverse county and all residents hold Traverse City addresses on the peninsula so it is less robust, but not something miss especially in September and October. That said, I wanted to give you a guide to the area so you could enjoy it as we did while living out that way during the construction of our home.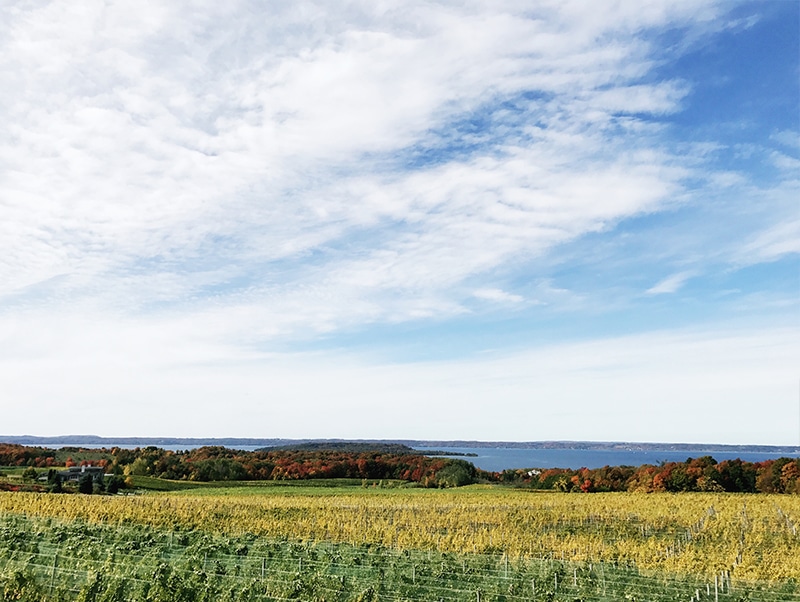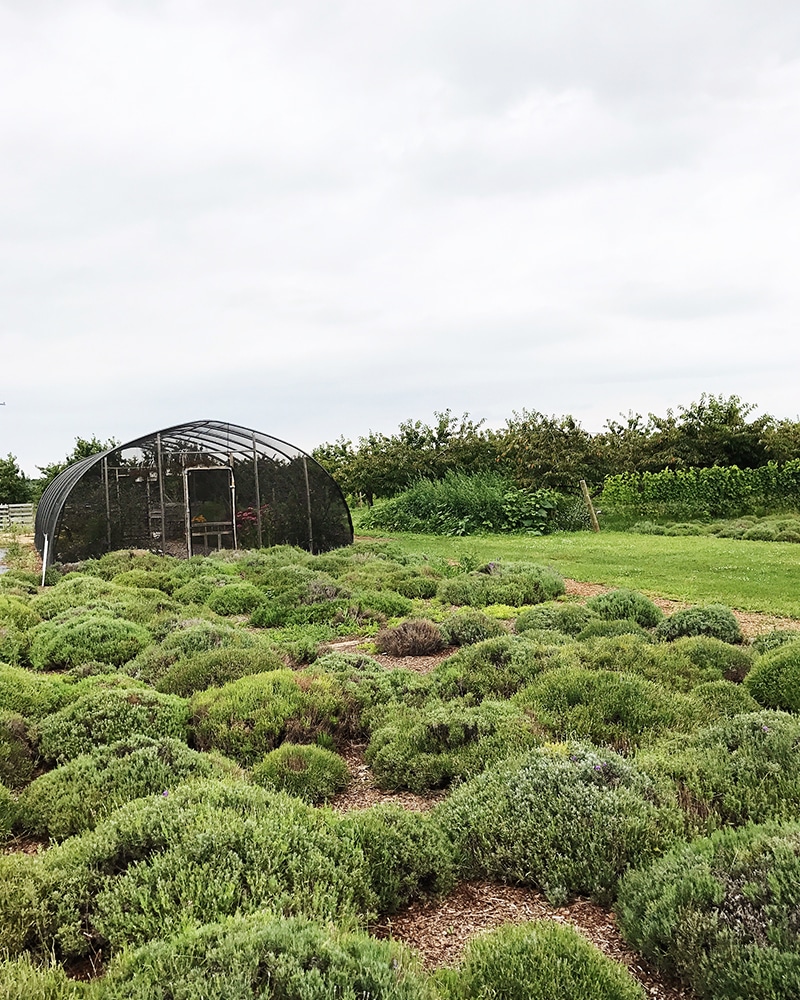 Now some things to know is that, I would make this trip a full day experience. This way you have plenty of time to enjoy it and since once you are out there it is best to just stay it will make it easy to feel you got to enjoy it all. The Peninsula itself divides Grand Traverse Bay, which is a bay of Lake Michigan. This is how West and East Traverse Bay are created and identified. So if you look on a map you will see that it literally splits the bays and yes Lake Michigan is truly THAT large that there are bays within bays. Amazing, right?!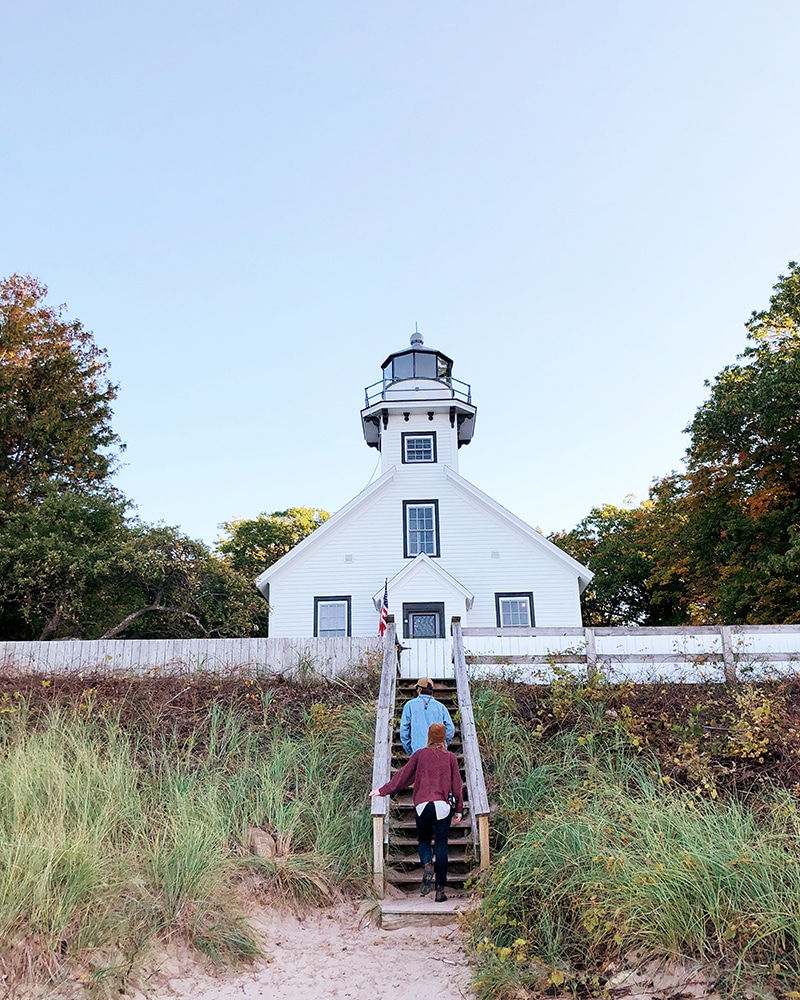 How To Get From Traverse City To To Old Mission Peninsula
One other thing to note. From downtown Traverse City it is roughly (depending on traffic) a 30-minute drive all the way to the tip. If you are in Leelanau County you can add anywhere from 15 to 40 minutes to that drive. This is totally a doable day trip with kids as well just choose what feels most appropriate but I will indicate the things below I recommend most if you are bringing little ones from newborn to 8 years old along with you.
That said, let's dive into your day trip planning for Old Mission Peninsula while you are in the Traverse City Leelanau area.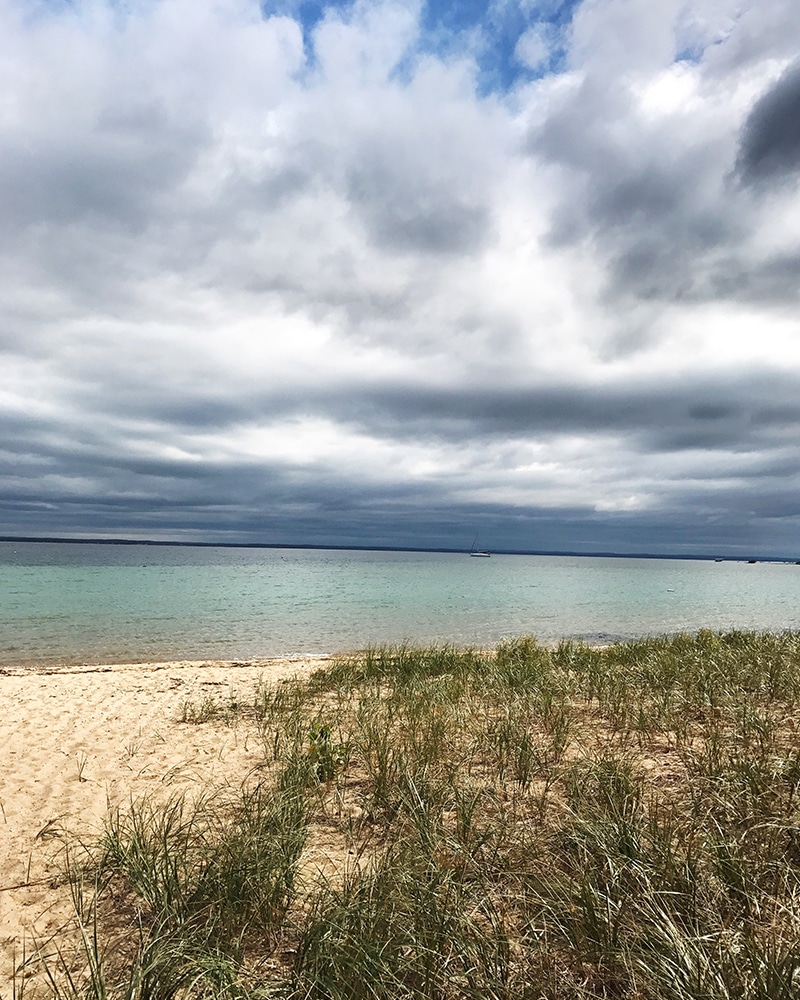 What To Bring With You
Cash – between $30-$70 should do the trick
Bathing suit
Towel
Picnic blanket
Water bottles
Eating utensils and to-go cups of some kind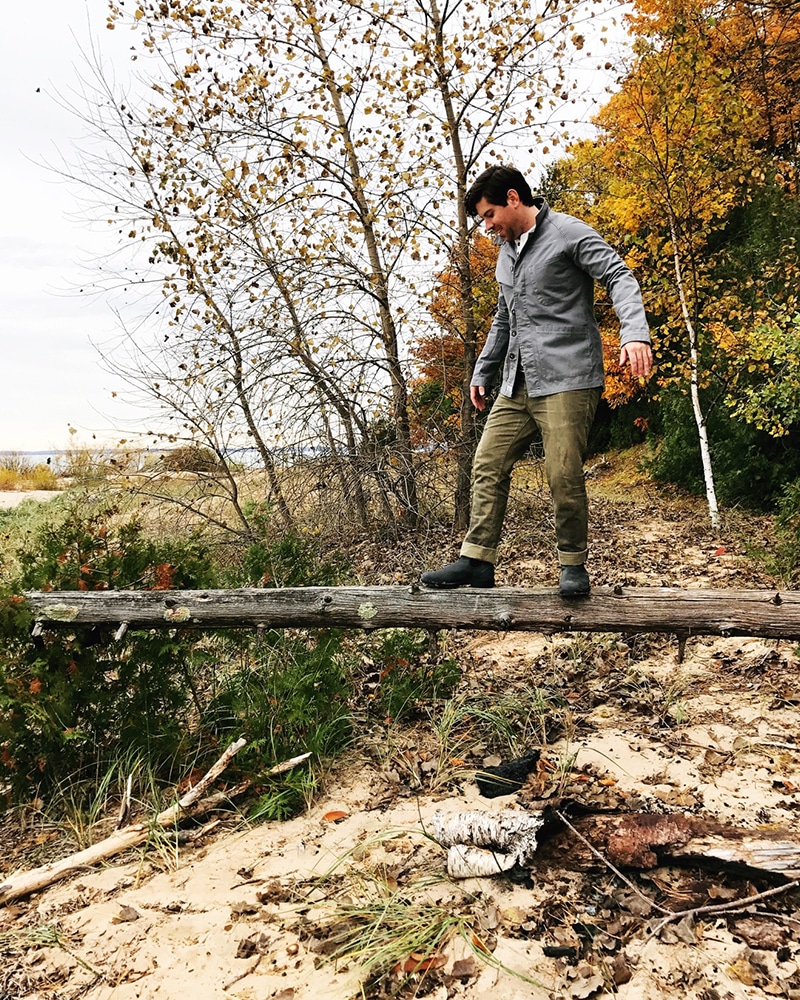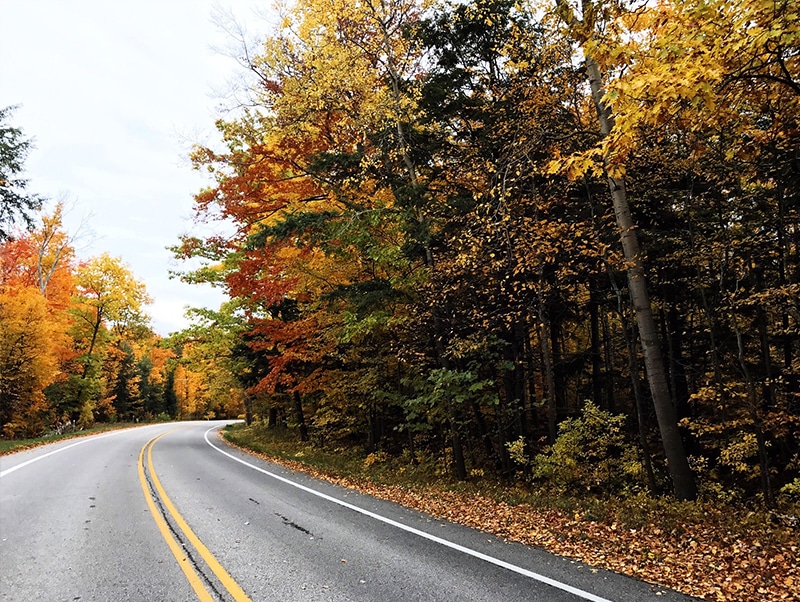 Before beginning your drive up the peninsula, I suggest grabbing a cup of coffee and a treat for the road from either Blk Mrkt or Common Good Bakery. Blk Mrkt and Bakery have everything from amazing baked goods to great coffee options. Blk Mrkt also does a fresh green juice and wonderful teas every day. Both would be great options depending on your direction heading into town.
As you head up the peninsula, you will pass a wine shop called Blue Goat and this is one of two amazing spots to grab wine especially Natural wines. If you would like some wine for your picnic or just need some for your stay, I highly suggest a stop. Check their website as well because they do a regular wine tasting each week as well.
To head up the peninsula you will want to take Center Road for most of the drive, but driving Peninsula Drive is also gorgeous! Meandering but really beautiful way to hit some of the spots like Jolly Pumpkin and Mission Table or Boathouse. I would suggest driving this closer to when the sun is setting as it is on the west side of the peninsula.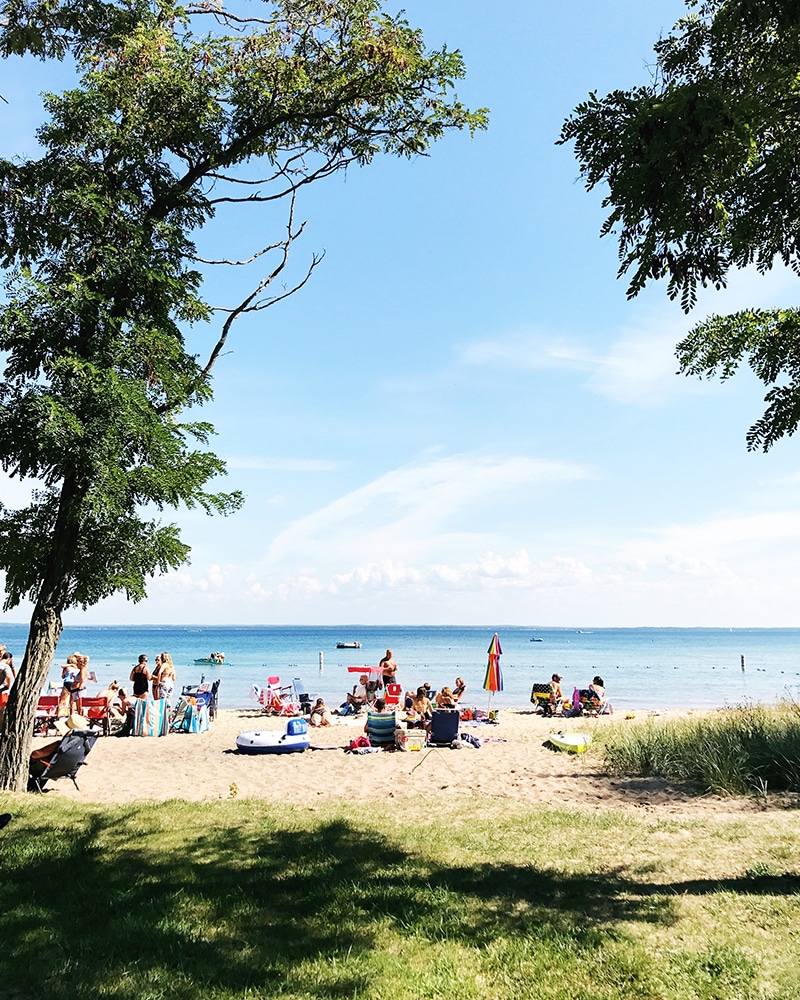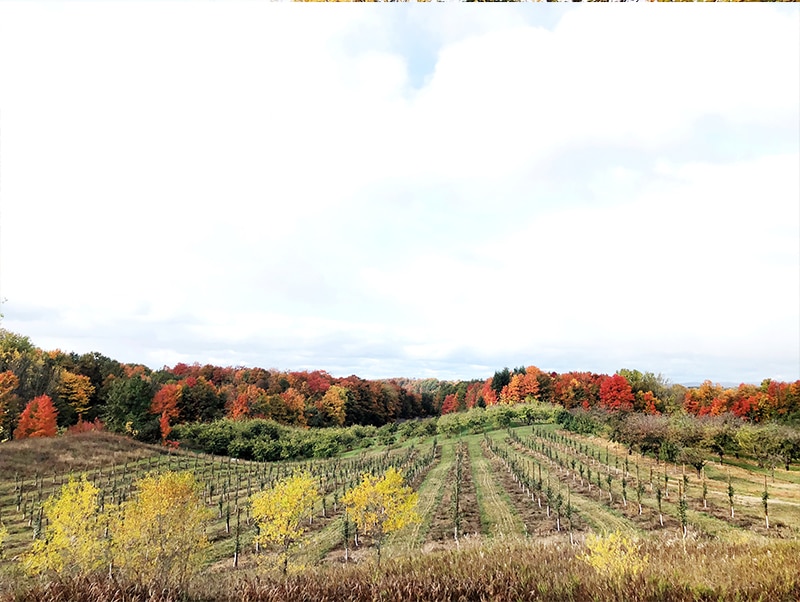 Top Things To Do, Eat and Place To Visit In Old Peninsula Mision
For your drive, these are the places I suggest visiting on your trip. Some of them are seasonal places (like the u-picks and veggie stands). Though many don't have websites, all are visible from the road so it is easy to figure out whether they are open or not.
First of all, there are LOTS of farm stands on Center Road so just because something isn't on the list doesn't mean it isn't recommended. I suggest any stop at any farm stand. Some are a little more commercial than others, but most are really good and everything is legitimately grown on the peninsula. This is why you need cash. I suggest making a picnic on your way up for lunch to enjoy near the lighthouse at the end of the peninsula so as you go keep your eyes open for yummy things to eat. This is why I suggested having some picnic supplies.
Top Wineries To Visit In Old Mission Peninsula
This will be one of the first wineries you come upon on Center Road. It is quite the building and hard to miss on the side of the road. With over 60 acres of grapes being grown on the peninsula, they have a unique and interesting operation that I suggest checking out. The view isn't bad and the setting is great to just relax for a little bit.
This winery is another to behold. Owned and run by the Oosterhouse family, Carter and Todd along with their wives co-own the winery and the tasting room is a wonderful place to enjoy a snack and some wine with a really great view in any season. *great with kids because there is plenty of space*
This is my favorite winery to hang at on Old Mission. It is gorgeous from the interior to the deck. I suggest either doing a tasting or just getting a snack and a glass and sitting on the deck overlooking East Bay and the vineyard. The wines are pretty great and I think some of the best on the peninsula in my opinion. Not to mention the view is just top notch over the vines. *kid friendly if it is a nice day because they have lawn games*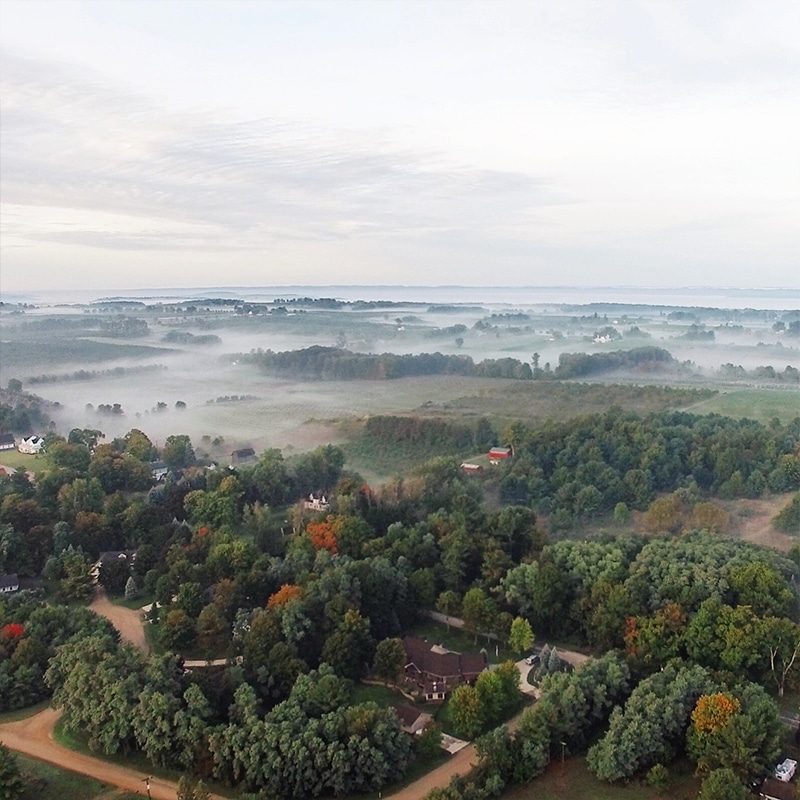 Scenic Overlook:
Between Bonobo and Chateau Grand Traverse is the best view of West and East Bay on the peninsula. There is a reason there is a pull off. I suggest either on your way up or down to stop here for a photo op. You will see many other people doing the same. My favorite time of year to grab one is the first or second week of October.
A unique moden building overlooking the east side of the peninsula. We love their ciders and bubbles. It is more just a place to taste and take a bottle more than anything though. There isn't much space to really hang out.
Also check out our complete guide for The Best Traverse City Wineries and Vineyard To Visit
Top Places To Shop In Old Mission Peninsula
An establishment in the U-pick community. This is a great spot to pick when the season is ripe. Blueberry season is the longest one of all the fruit here so if you come between July and August you might be able to partake in the fun. But keep your eyes peeled for other great u-pick options because there are a lot depending on the time of year you are driving the peninsula. *great with kids*
Both of these farmstands are worth a stop and are right next to each other. They function most of the growing season so you can usually get to experience them. *great with kids but close to the road*
The only gas station on the peninsula, but they actually have a pretty decent market and grocery if you need something to eat or want to get crackers, local bread, and other things for picnic snacks. They do a good job for a small tiny market on a peninsula. We were always so thankful for them when we lived out this direction.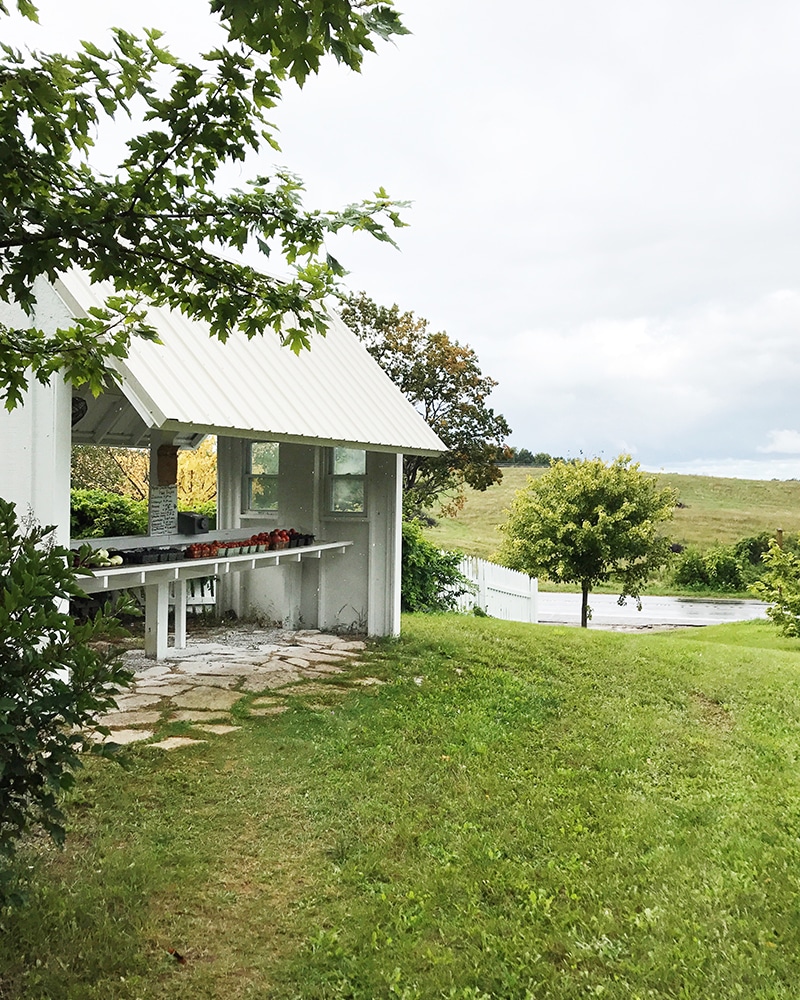 This place began a few years ago and it is a really fun stop to pick berries, wander flower gardens, and get a lavender shortbread cookie. It is part of the Brys Estates property. *very kid-friendly*
If you want to pick it is a gorgeous place to do it. One of my favorite treats after a long day was to come here and cut flowers when we lived out this way. *kid friendly but keep your eyes on them so they don't destroy the flowers and habitat*
Scenic Overlook: Maple Syrup stand
If you blink you will miss it, but they have GREAT maple syrup and in the spring the whole road right here smells of the cooking of it in their sugar shack. They have quite the operation and do it right. It is tiny but worth it and sometimes they also sell apples as well.
If you want anything lavender this spot is a great place to get it. They have dried lavender and all sorts of things. Their little stand is quaint but a fun stop. It is also cool to see all the lavender in the barn hanging for drying. *kid-friendly for sure*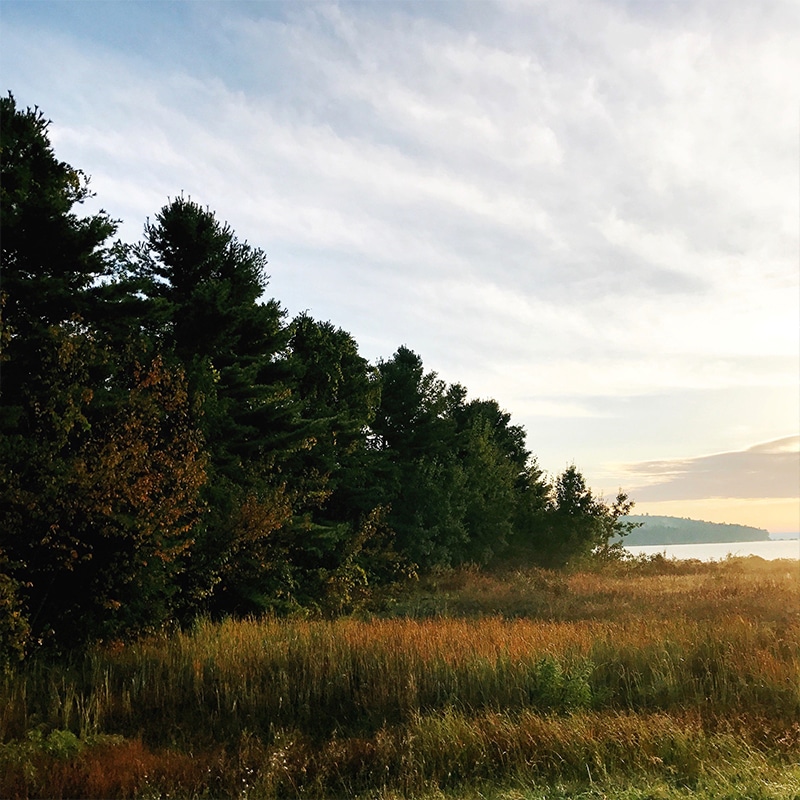 Top Places to Eat in Old mission peninsula
This was one of our favorite places to eat when we lived out on Old Mission. The food is classic tavern food with an upgrade. They have a wood fired stove for pizza and always have rotating dishes. The best thing though is for sure the Jolly Pumpkin Beers they make there on site. Hands down the best beers around in our opinion. *great with kids*
These are two of the high end restaurants on the peninsula. These resturants each have their own vibes and menu items that make them unique. Mission Table has more of an intimate tavern feeling with a lot of seasonally inspired dishes that I would say lean traditional Northern Michigan. The Boathouse has a gorgeous view of the west bay sunset and a nice bright space. They offer a lot of seafood and do it exceptionally. If you are looking for seasonal fare mixed with some seafood it is great. Both places will be high on price point and they both require reservations. I would also say they are not good for kids.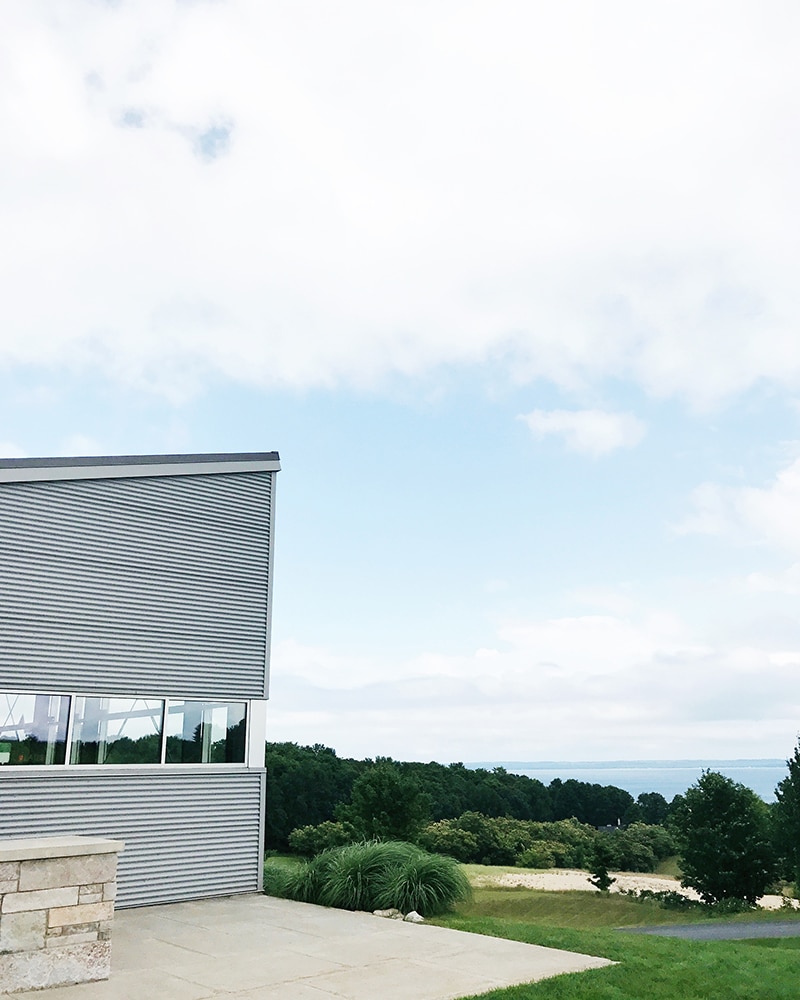 This place is a trip worth taking. It is a step back in time and worth the stop in simply to see it, but also a great place to stop for an ice cream cone on a warm day. Have fun wandering the store and taking in the history.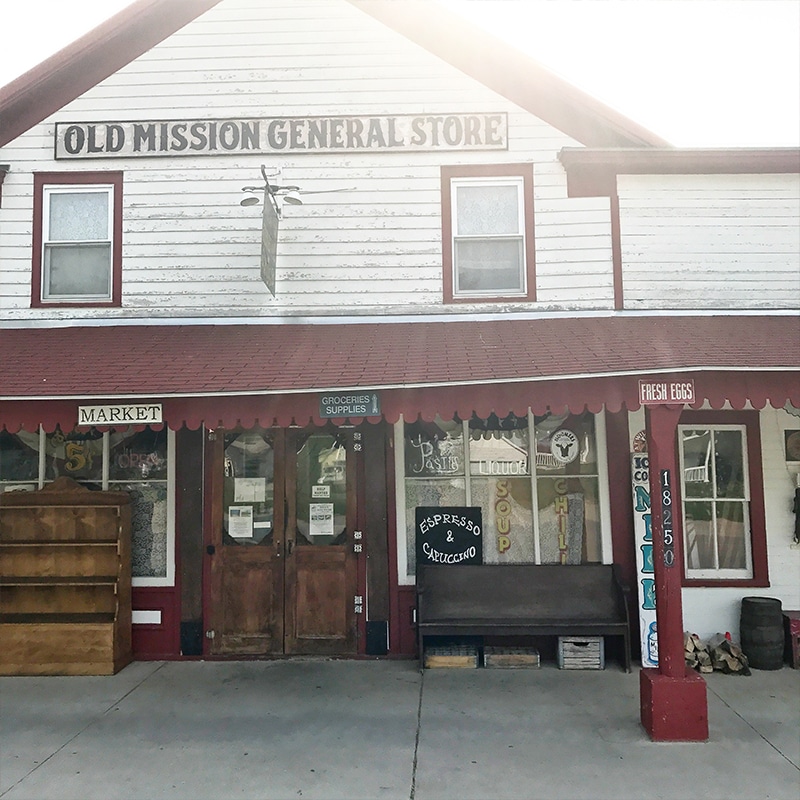 Worth Visiting: Old Mission Rd
The road the general store on is the technical town of Old Mission so driving the road you will see historical markers, old buildings, schoolhouses, churches, and even quite the old hotel that is still functioning. If you followed us while we lived out this direction you may recognize spots since we lived in the vicinity.
Top Beaches To Visit In Old Mission Peninsula
This is the best beach on Old Mission, but this year I think it is pretty rough because of the high water levels. It still is a great place to sit and hang out especially if you need a stop with the kids.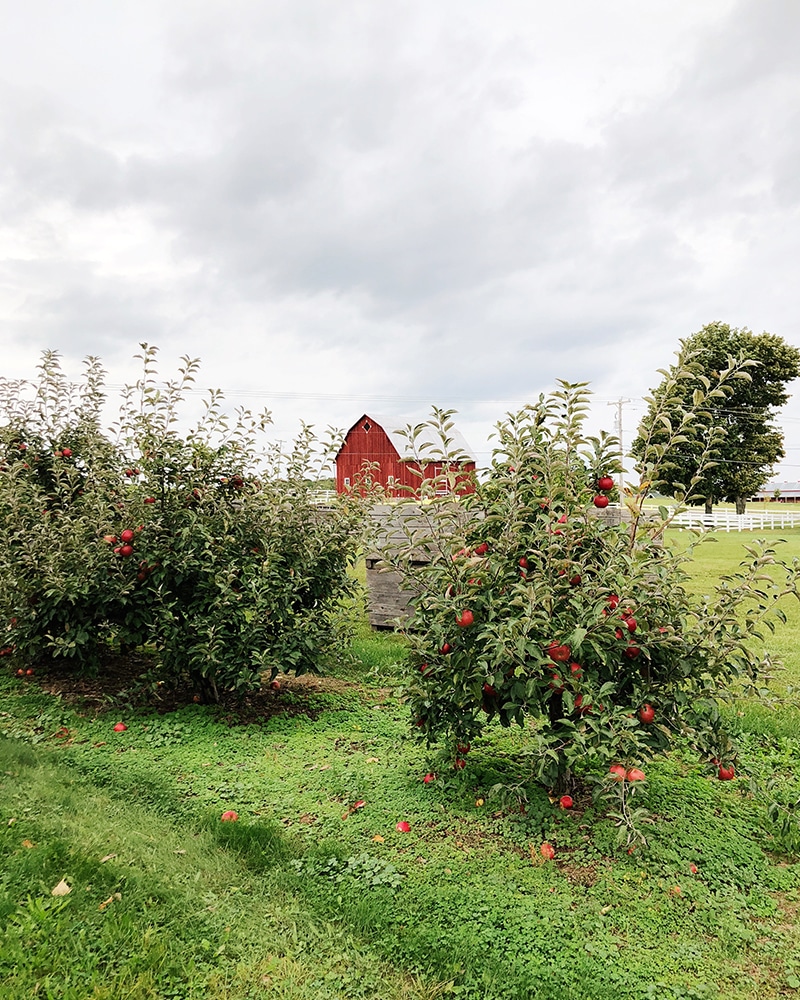 The final tip of the whole thing is the lighthouse park. It is free to walk around and see the lighthouse but costs to go inside. You can park and wander the beach and see the iconic lighthouse or wander around the beach areas depending on how high the water is when you visit.
Lighthouse Park Beaches
When you drive up to the lighthouse you will see these pull-offs and if it is a nice day you will also notice few cars here and there. Those pulls and trails head down to the beach and are the best beaches on Old Mission. If you want a good picnic on the beach it will be the best place and the quietest for you.
If you are doing the big loop, you may want to split up things up and down Center Road for yourself so for instance, you may do a winery and some farm stands on the way up and cruise Old Mission Road and then head to the lighthouse for your picnic. Then on the way back down hit another winery and get dinner at Jolly Pumpkin, Mission Table, or Boathouse before heading back to Traverse City. That is what I usually suggest to people.
The Old Mission Peninsula is a quaint and lovely place, with plenty of hidden gems waiting to be discovered. We hope you enjoy your visit as much as we do! The next time you're planning a trip up north for some fresh air or looking to explore new places, don't forget about Old MIssion! We'd love to help get you started with our Ultimate Old Mission Peninsula City Day Trip Guide so please share this post if it's been helpful 🙂