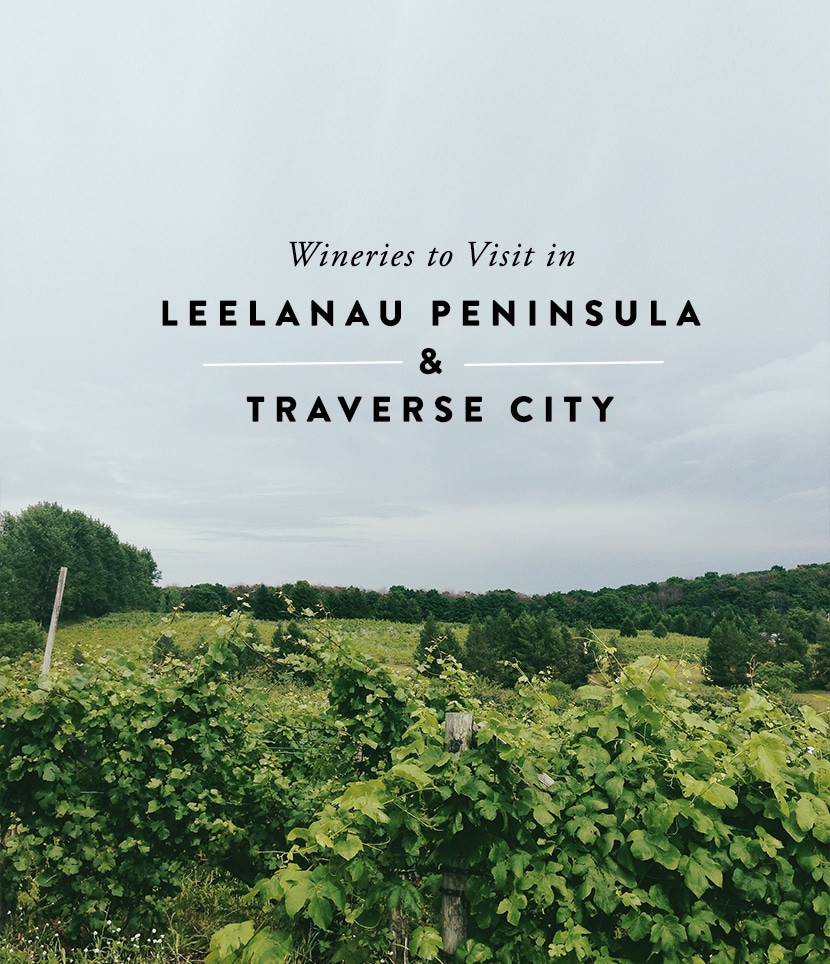 Before planning a trip to Northern Michigan you should know what the best Traverse City wineries are to visit. As fall is fast approaching it doesn't mean a visit to Traverse City is out of the question, instead I tell people, this is an amazing time to visit. The weather is beautiful, cooler, and the colors are amazing. Not to mention it is harvest season, which means the vineyards are at their peak and winemakers are busy. This is when you want to do the wine tours and try some local food in the area. So here is a great list of the best wineries to visit in Traverse City and Leelanau County, Michigan.
Over the past 25 years, our special little area of Michigan has been starting to produce wines and ciders that may absolutely shock you. As the third coast of the United States, Leelanau Peninsula and Traverse City maintain a wonderful climate for growing not only amazing fruit and vegetables but also grapes. The area lends perfectly to grow some very beautiful white and even red wines. There is a ton of innovation and growth going on in the field of alcohol production in the area, that sometimes can be overlooked in the typical visit to the area.
So to clear the clutter of the tourist stops and the tasting rooms that may put the wrong taste in your mouth for what this area has to offer, I am giving you my list of the best Traverse City wineries that I suggest you find your way to on your next visit no matter the time of year. There is a lot to enjoy and I can promise you that you will leave completely surprised by the level of production and quality these places are producing in our area. As someone who has traveled and tasted all over the area, I am a huge fan of much of what we can buy just down the road from us at home. To kick you in to your tour I have some tips for an educated and wonderful tour experience.
A Traverse City Wine Tasting Guide
The area sits on the 45th parallel, which is the same parallel as much of the areas of Europe that grow some of the best grapes as well. So you will see similar varietals offered. One grape you will see a lot of is Riesling. Do not shy away if you are a dry wine drinker. You will see many have dry and late harvest options. Give them all a try. It is amazing how a wine can taste so different depending on the harvest.
To make sure you are trying just the local grapes, look for a note about estate grown when tasting. You can also ask during a tasting what wines are estate grown and which aren't. I personally enjoy tasting what is local, but the wine makers make beautiful wines even with other grapes as well.
Make sure you stay hydrated and stop and enjoy the views with snacks. I note in the descriptions places that offer food to help plan your trip successfully.
If you are planning a full day there are services that will take you on the wine trails. I have never done one, but I see this one used quite often when we are driving around.
I suggest some wines to try at each place, but know that my palette enjoys dryer, earthier flavors than some other people. If this is something you like follow my suggestions, if not talk with your server to help get you in a good direction.
Plan your route beforehand. If you are driving choose 3-4 max for a day. Too many will mean getting drunk.
Plan that most places offer at least one tasting for free, but most offer a full tasting somewhere between $4-$10 depending on the winery. I highly suggest doing the tastings. Some places offer more in a tasting than others.
Check open times especially in the off-season. There are a lot of wineries that have specific tasting hours. There are also a few with evening options as well.
Many wineries offer events that if you are around you may want to partake in. They typically bring in local food and are free with a purchase of a glass of wine.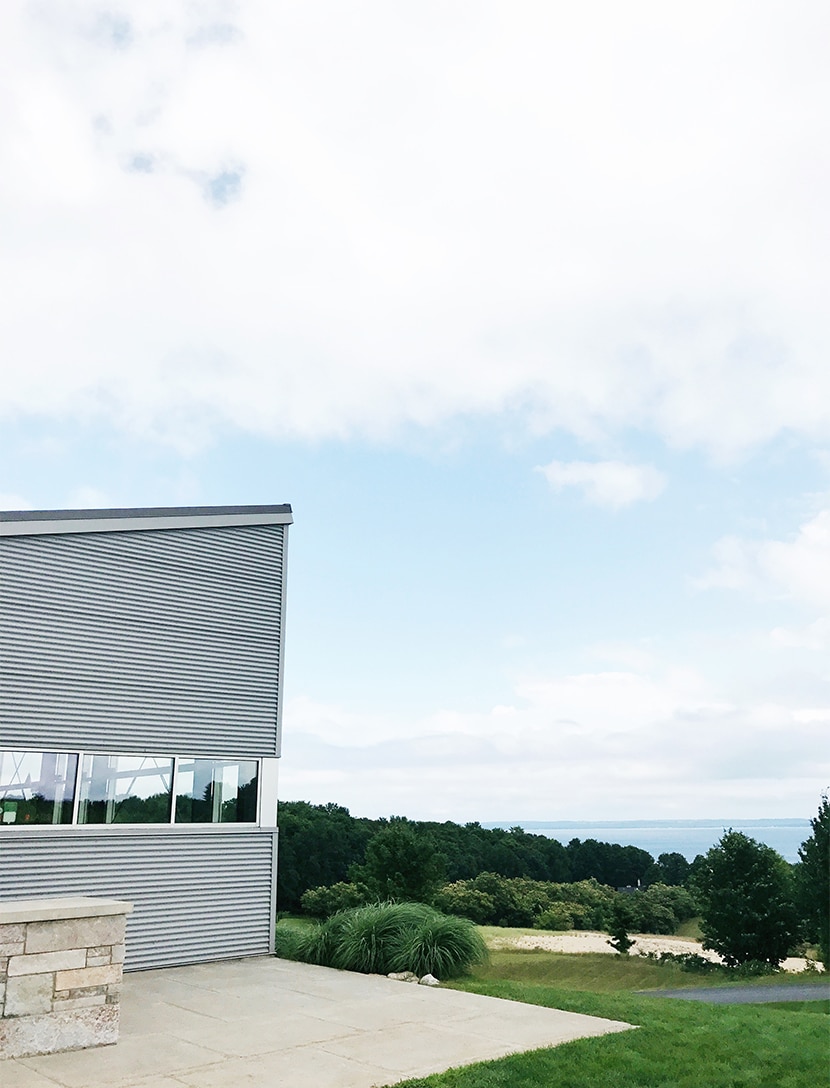 The Best Traverse City Wineries
This is one of our favorite places. Go for a hike through the grounds of The Commons and end with some Spanglish and wine tasting at Left Foot Charley.
What to try: Murmur, Pinot Blanc, Gitali, Roots and Rocks, and all the ciders (especially Cinnamon Girl).
This is a newer winery and it has a beautiful tasting room just outside of Traverse City. I suggest a stop through on your way to the Gallagher farm stand or out to Empire for a hike in the dunes.
What to try: Unoaked Chardonnay, Blanc Estate, Sauvignon Blanc.
Not too far off the the TART Trail if you want to stop for a drink you will find this beautiful tasting room that is worth the stop. This vineyard is sustainable and nearly 100% organic. A wonderful and beautiful setting to welcome you into the Leelanau Peninsula.
What to try: Dry Reisling, Pinot Vin Gris, Cab Franc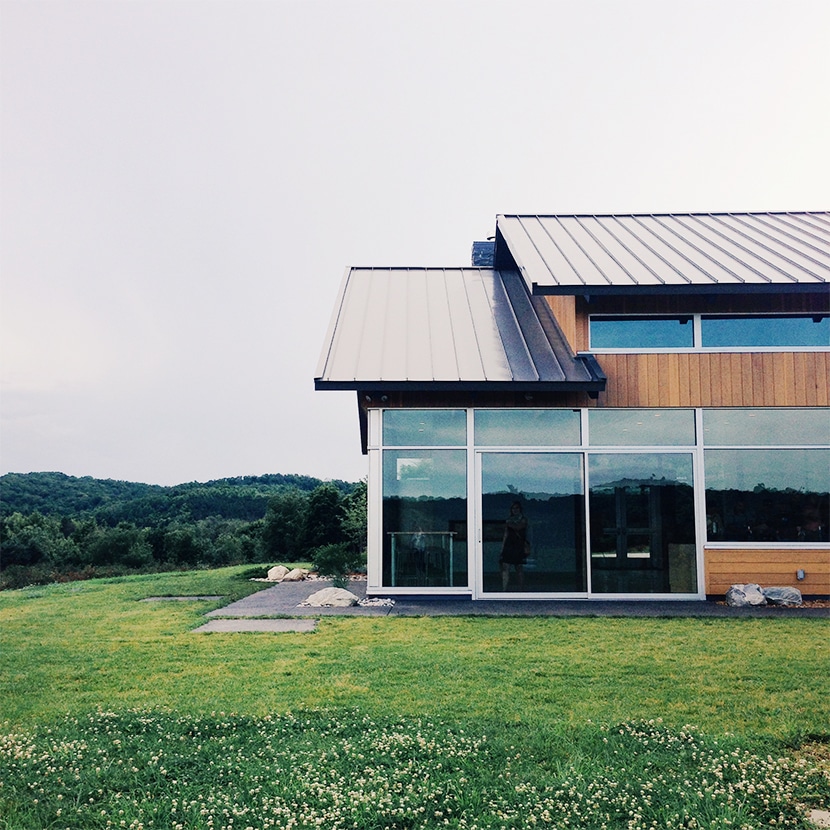 The Best Wineries on Leelanau Peninsula
One of our VERY favorites. Some of the oldest grapes on the peninsula are in their wines. If you enjoy bubbly this is going to be a hit for you. With names like "Sex", "Wet", and so on, you know they like to have a good time here. We stop here quite often for a quick taste or to grab a bottle. They also offer a great snack on your tasting tour.
What to try: Whatever they are offering. Very rarely will you find a bad bottle here. My favorites though, Blanc de Blanc and Grace
On the same grounds as Mawby this tasting room offers small-batch wines you don't want to miss trying in their small tasting room. Owned by two brothers who had big dreams to make wines on this little peninsula. Have to say they are doing a pretty great job!
What to try: Tire swing and Mixtape, but most everything are very good and always evolving.
Another winery just off of the TART trail that is worth the stop for. The tasting room is a classic fieldstone building in a gorgeous setting, but the wines are just as spectacular as the venue itself. I promise you will enjoy this one.
What to try: Any estate wines they have this is always the best way to taste the local flavors of the wines.
Located right in the heard of Leland this is a very easy stop while touring the Leelanau Peninsula. The small tasting room is right across from the Bluebird Restaurant and The Riverside. Both are worth a stop as well if you are looking for a bite to eat outside of the main Fishtown area of Leland.
What to try: Pinot Blanc, Gewurztraminer, Dry Riesling, Vintners Select
Find the tasting room on your way into Sleeping Bear Dunes on M22. A perfect pit stop before or after a hile through the dunes. It is one of the older wineries in the area and shouldn't be missed. It has a little something for everyone.
What to try: Pinot Grigio, Dry Riesling, Pinot Gris, Gruner
No tasting room currently, but you can find this estate grown wines out of Northport by the glass and bottle in the area. I highly suggest making a point to try these wines. They are new on the scene, but worth grabbing when in the area. You can buy bottles at The Merc in Leland or at Deep's Corner Store in Northport. You can also get them by the glass at The Garage and Mitten Brewing in Northport.
What to try: Any of them. I have yet to have a bad bottle of Baia. These guys know their wine.
Not a winery but I have to list it because it is very good. The cider is top notch and their sweet little spot is so cute. Even just grabbing a glass to quench your thirst on a warm fall day is a great idea. My suggestion though, get a growler and head to the water. A little note about this place: It is right down the road from where Mike and I got married. Setterbo is such a beautiful road to drive down so enjoy the cruise.
What to try: It is hard to choose here because they all are very good, but a really unique suggestion is the Pretty Penny. It is made from heirloom apples from Christmas Cove farm. Very unique and cool!
One of my all time favorites. This winery is 100% estate grown unless otherwise noted. The tasting room is gorgeous, secluded, and modern. The wines are clean, dryer, and go great with most food. Seriously one of the best out there. They have a selection of food here as well.
What to try: Pinot Grigio, Pinot Noir Rose, Pinot Noir, Winemaker's Red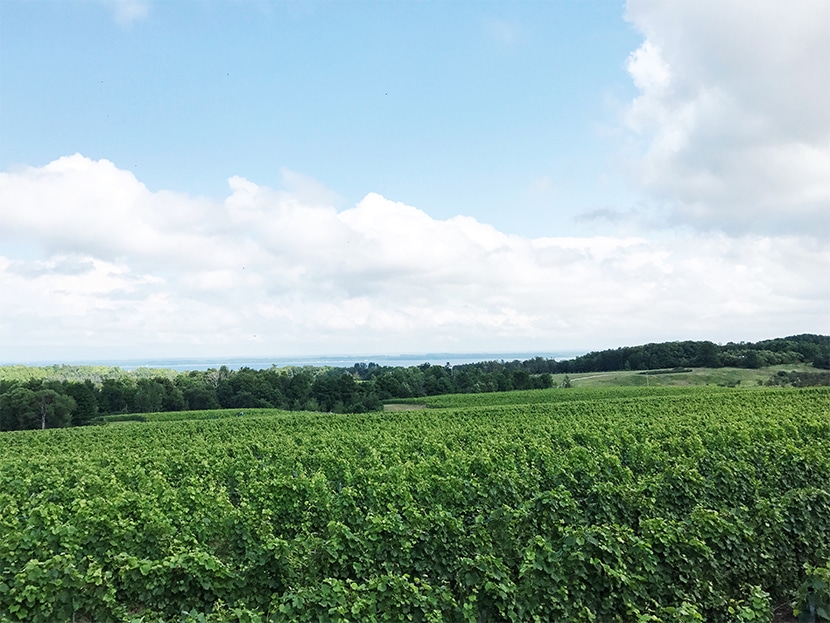 The Best Wineries on Old Mission Peninsula
A tasting room that sits on the top of a hill overlooking East Grand Traverse Bay and fields of vines. The tasting room isn't the only thing worth the drive though, the wines are probably even more amazing.
What to try: Sparkling Rosé, Fouch Riesling, Pinot Grigio, 2L Riesling, Pinot Noir
A pretty unbelievable tasting room as tasting rooms go. This is a production, but this winery is keeping things sustainable with renewable energy sources and producing great wines along the way. Stop in, get some food and relax in their space even on a cloudy day.
What to try: Their wines are smaller batch so things switch often. Do the tasting and work with your server. They will lead you through their selections well.
This is a wonderful place to take a break on your tour. They have a beautiful patio if it is a nice day and enjoy food with a glass of wine with a view. They also have a garden you can tour down below called the Secret Garden, which is wonderful if you have kids.
What to try: Pinot Grigio, Pinot Blanc, Cab Franc, Pinot Noir
It is always fun seeing some of your own handiwork in person and we had the chance to work on the labels and brand for Bonobo Winery a few years back. Owned by Carter Oosterhouse and Amy Smart along with their family, it was a labor of love to create this place for them. We were able to watch the process and have been impressed with how it all came together. With great food options designed with Mario Batali and a patio with an amazing view of West Grand Traverse Bay and Power Island, you won't be disappointed to take a relaxing moment here.
What to try: Chardonnay, Pinot Blanc, Pinot Noir
The views are hard to beat at this place and so I have to give it a listing. One of the more popular stops on the wine trail Chateau Chantal is an establishment in the wine industry here. You kind of have to experience it. As a local, I don't go often, but I suggest it to those experiencing the industry here for the first time because it is absolutely amazing what they have built and needs to be seen and tasted. They are also an Inn so if you are looking for a unique place to stay this would be a good option considering there are very few places you can stay on Old Mission peninsula.
What to try: There is a lot they offer so I would speak with your tasting server on this one to find the right wines for you.
Another winery offering a place to stay and with an amazing view. Chateau Grand Traverse is just past the scenic lookout you may have seen me post especially while we lived out at the end of Old Mission. This is another wonderful winery that boasts some classic wines from the area. Another must be experienced for its roots in the area and in the local wine industry.
What to try: These are tried and true classics here, so I would suggest the Rieslings, Chardonnays and a red that entices you.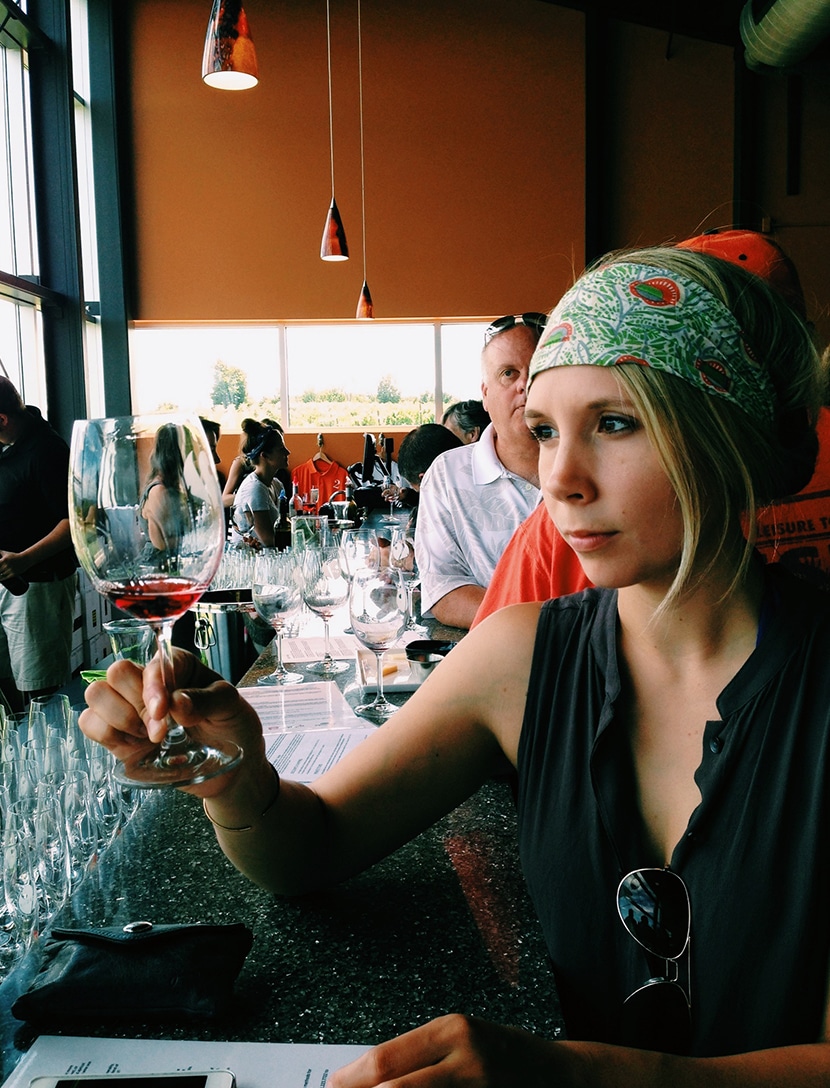 If you have been to the area I would love to hear what some of your favorites are?! What do you think the best Traverse City wineries are? There are so many wonderful places, obviously, these are just our selections, but I would love to hear yours!