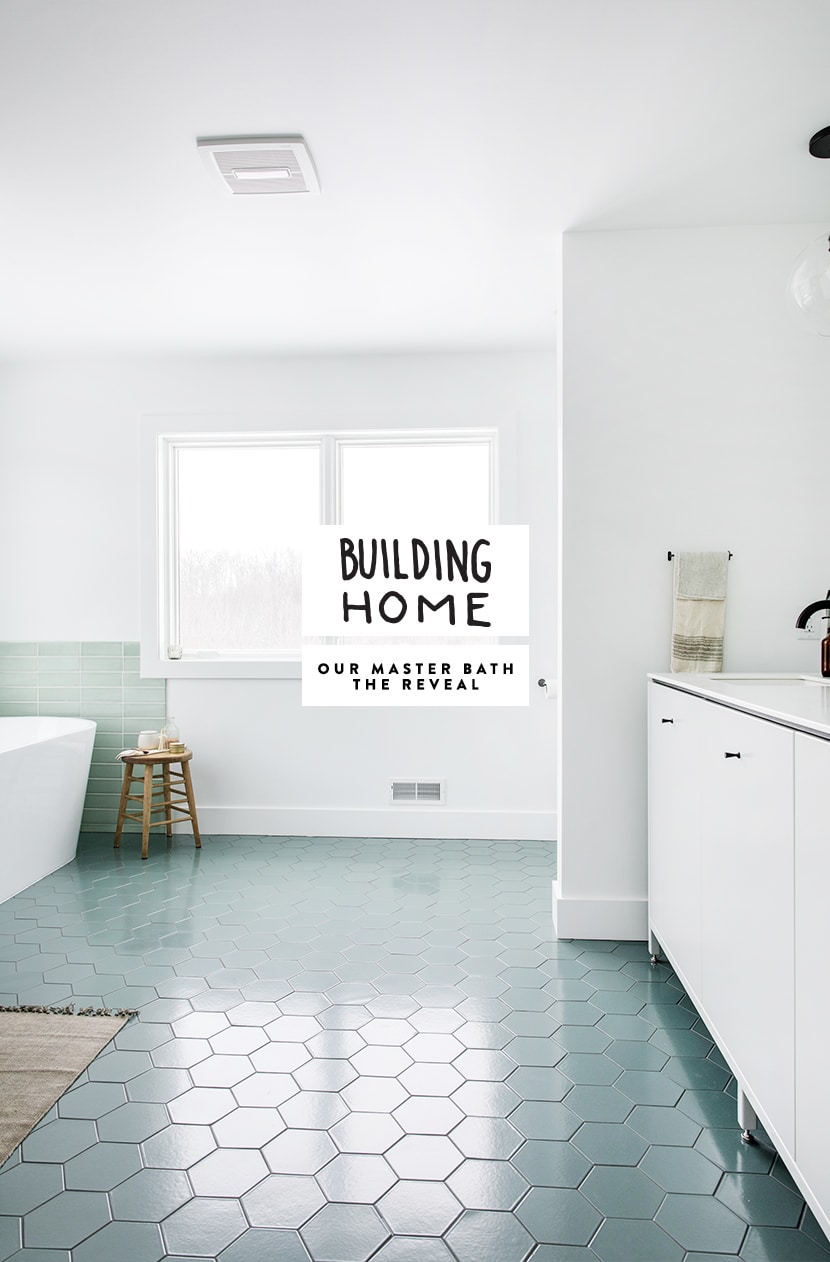 A new fresh bathroom is an exciting project that can be made into a home you'll love for years. Here are some tips from our blog post on how to save money doing it right!
Happy Wednesday! We have more reveals ahead of us with the house, but this is the last of our spaces that we partnered with Fireclay Tile on to create. This space, outside of our kitchen is hands down my favorite in our whole home. The relaxed and simple nature of this space is exactly what we were going for, but it also poised the most challenges out of any other space for us. For more ideas on bath design, Find here this bathroom showroom in Twickenham.
Though Mike and I are visual people, it was difficult for us to figure out how to bring together different colors, textures, and patterns into one space that would feel cohesive, relaxing, and most importantly timeless. Thankfully we had the amazing team at Fireclay to help us see this come together just right.
Gorgeous Fresh Bathroom Ideas To Inspire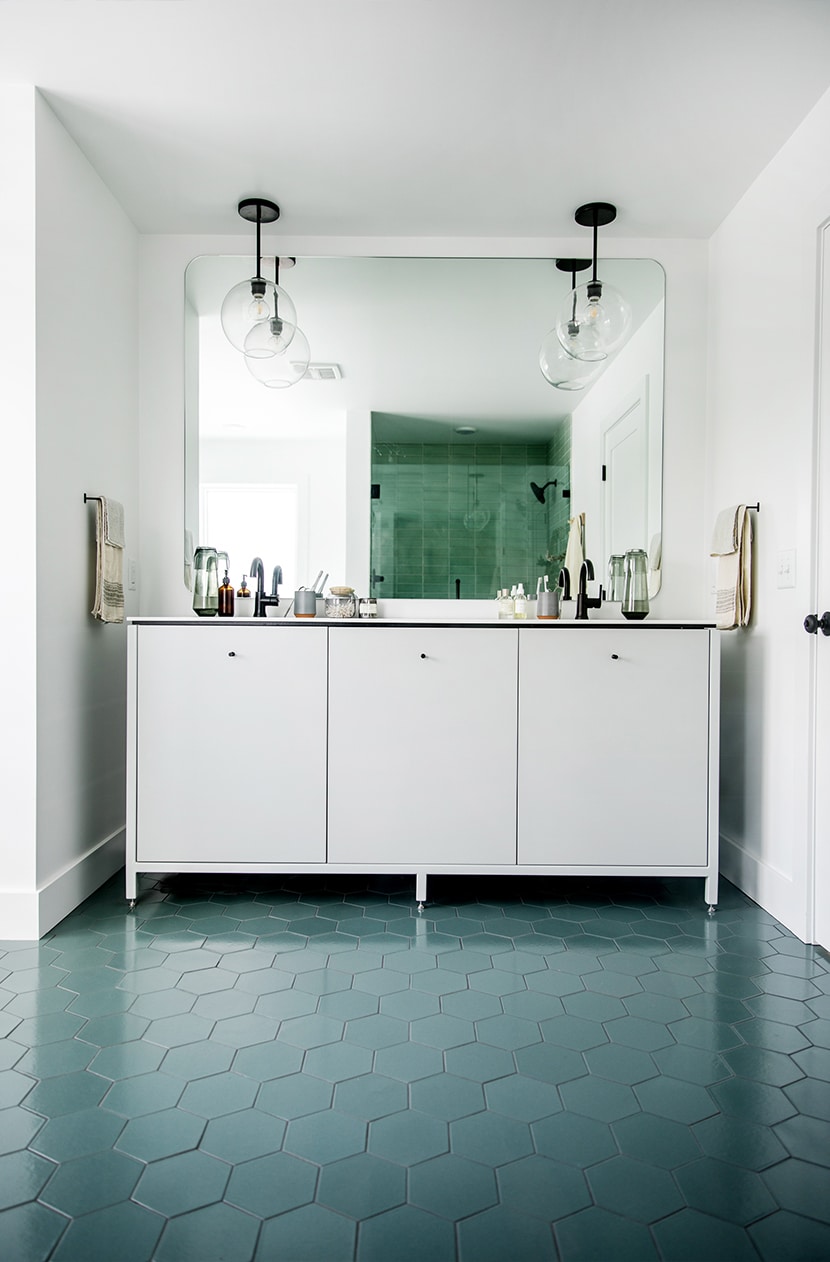 When I was dreaming about this space (see the design here) we had a few goals:
Serene and relaxing space to enjoy throughout the seasons
Envoke the feeling of our landscape we are surrounded by (Lake Michigan in particular)
Combine Modern and Farmhouse
Accommodate both of our desires for the space – Mike wanted a tub and I wanted a large shower
Vanity Area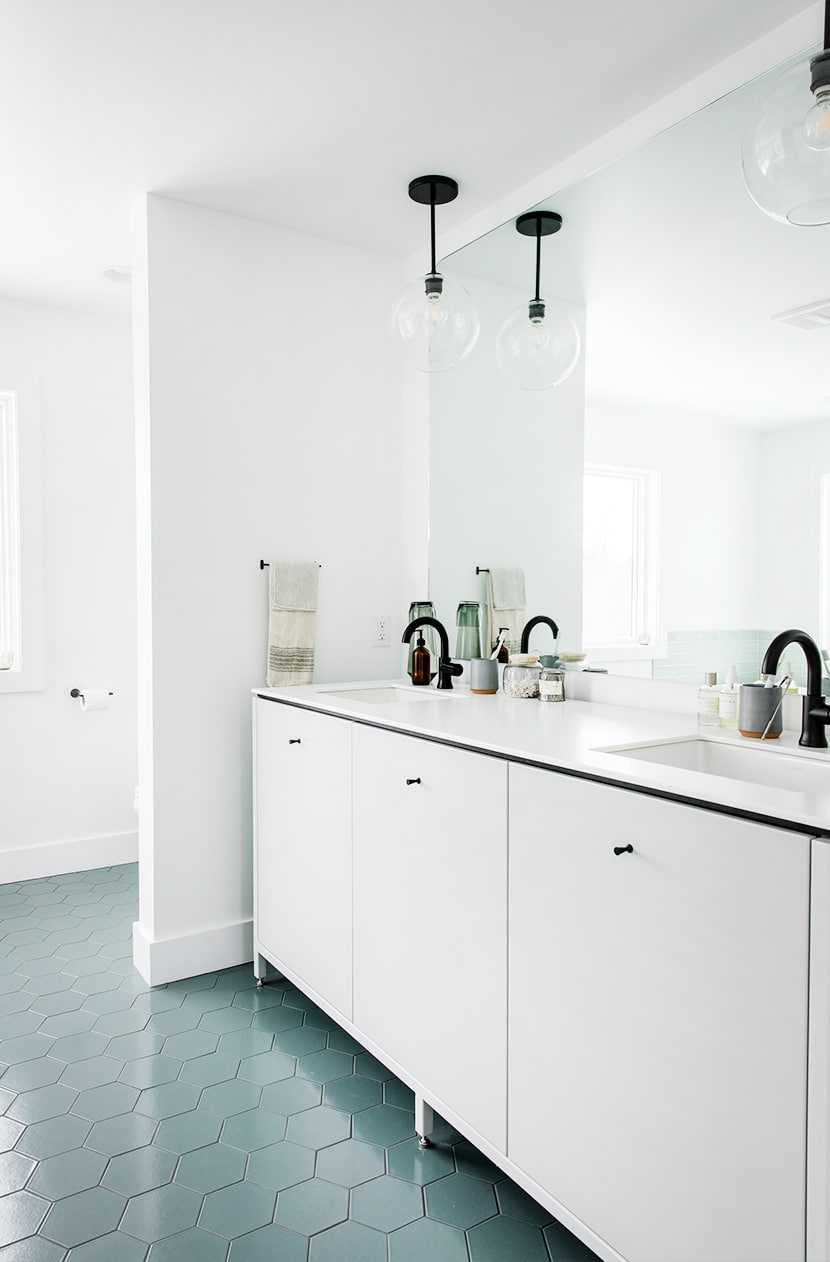 Though these weren't difficult things, we were trying to do a lot with this space, which actually ended up being larger than we realized when working on drawings. One wonderful surprise!
Throughout the promise of making this room come to life I probably spent the most time in here approving things. The tile job was the most intense one in our home. The others were more straightforward but with the number of color and styles going on I had to make sure we were available for approval.
Fireclay tile takes about 4-8 weeks to receive as it is all made to order typically so if we had to rip things out at all we would be looking at a potential reorder so I wanted to make sure we were good every step of the way. Ultimately it wasn't an issue at all and anything that popped up we solved on the spot with our installer.
Shower Area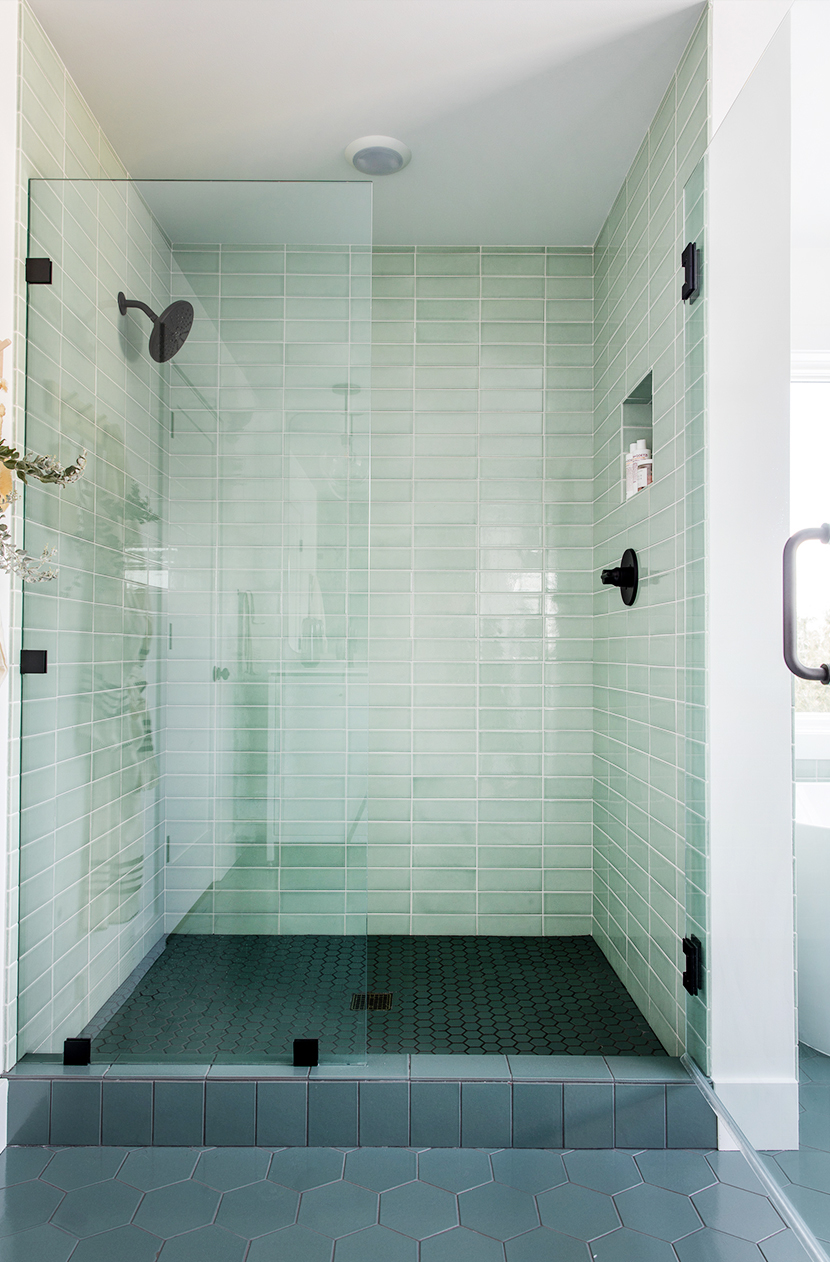 The space truly ended up involving everything we wanted. The color of the Flagstone and Salton Sea Tiles perfectly capture the colors of the lake through the season while still feeling muted, modern, and neutral. It continued the color theme through our home that we had hoped to make present.
Simplicity allows for this space to take on the season with warmer towels for winter and lighter ones for summer. The windows allow tons of light in during the winter months and cool air from the lake during the summer. Never have I walked in here and felt there wasn't enough light either. It is such a calming and relaxing room every time of day.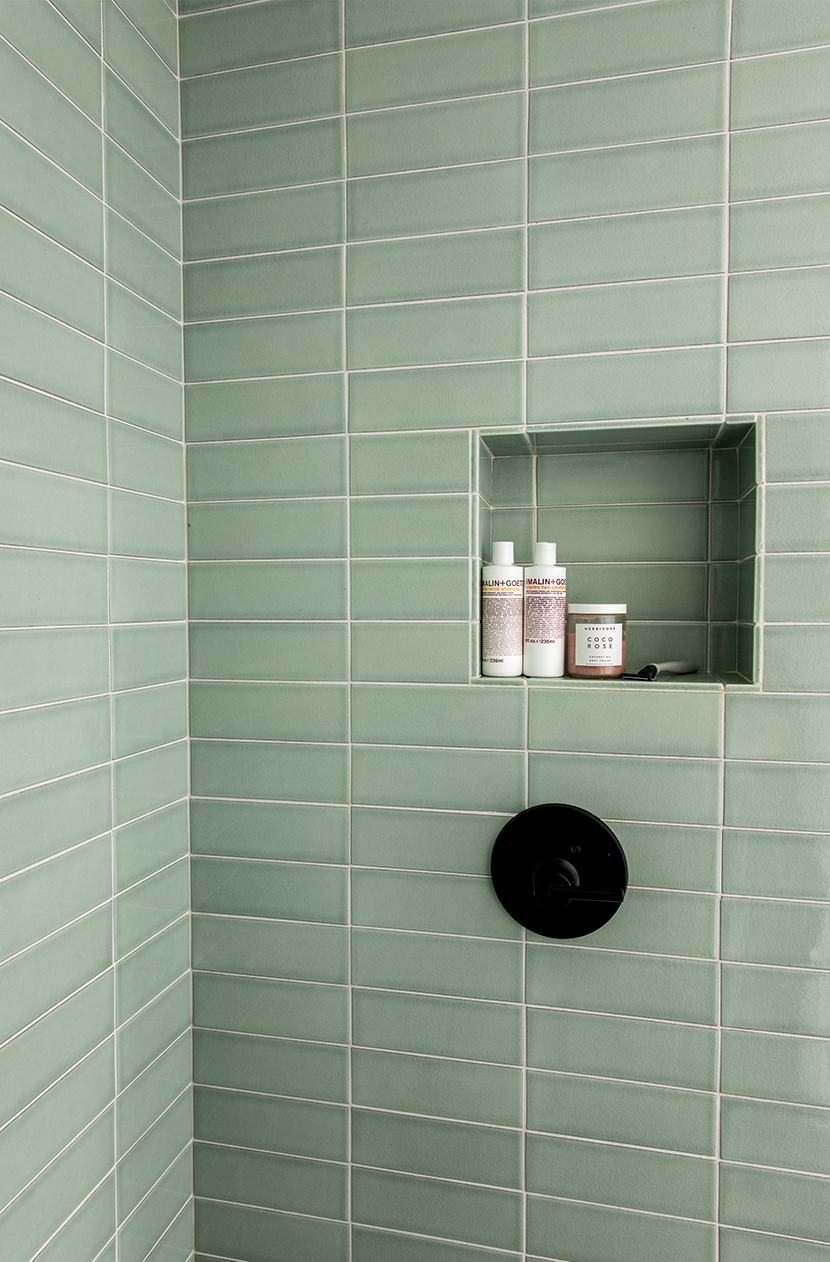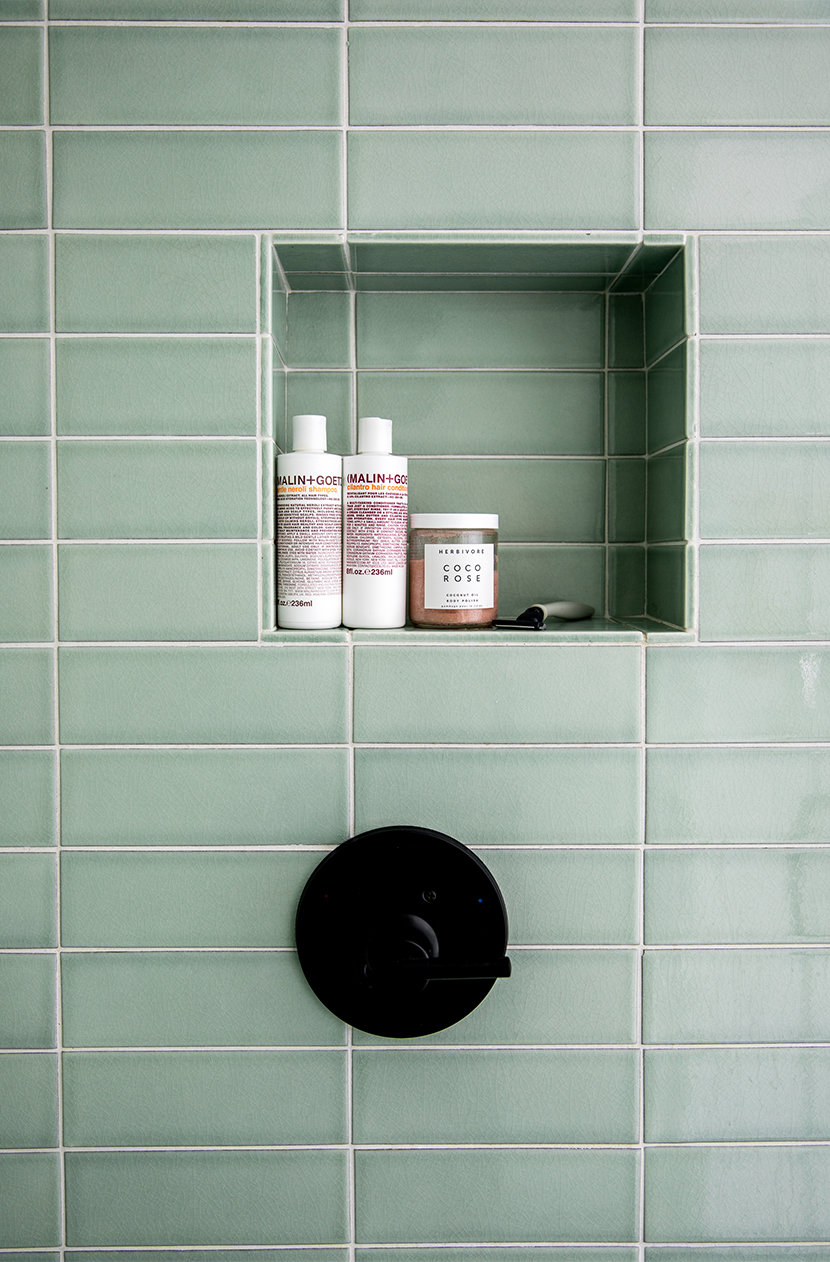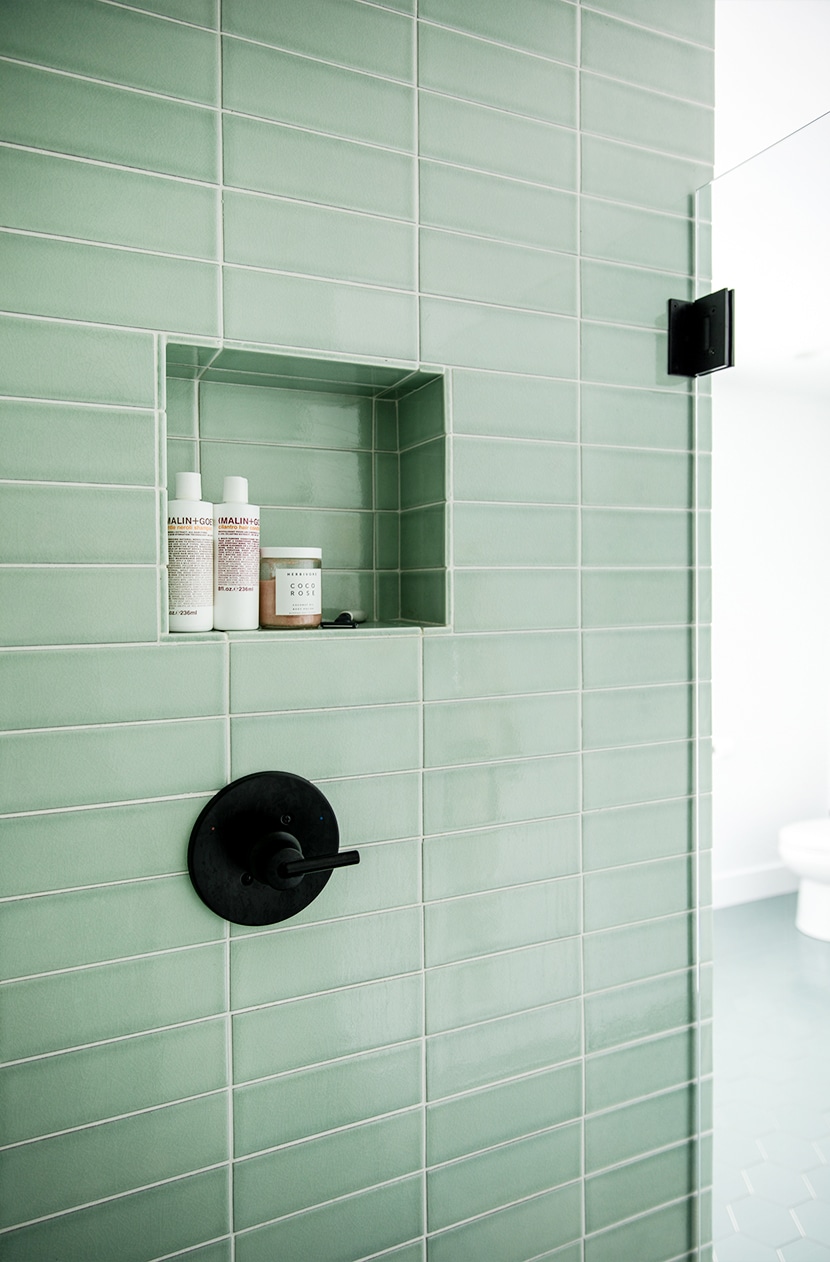 The shower ended up being the right size and our favorite detail is separating the faucet handle and the shower head. This allows us to turn on the water, wait for it to warm, and never get wet in the process. A wonderful detail we are glad we made a priority.
My one thing I do wish we had done is added the option for an overhead shower head as well since many times with this space being so large, if the shower is ever shared, it can feel like there isn't enough water available. A small detail that for sure doesn't ruin a space but something I would recommend if you have the opportunity to make the choice.
However, there is a professional company that specializes in all kinds of plumbing projects, from hot water system replacements to leaking taps and toilets repairs and general plumbing! They are always ready to come to your rescue at all times. Check out this Xenia plumber and consult them about your plumbing.
We can just hire a trusted plumber in the future if we want to change it. If you need experts in this field, you might want to consider visiting the Sirius Plumbing and Air Conditioning homepage and see the plumbing services they offer like sewer blockage repair, water heater repair, etc. You might also hire a nearby plumber like Mill Creek plumbers in your area for other plumbing services like Clogged Shower Drain Cleaning, septic tank cleaning, septic tank pumping, etc.
We also loved the simplicity of the glass wall and door in this space. It was an affordable way to make the space feel even cleaner and modern.
Choosing the Perfect Tiles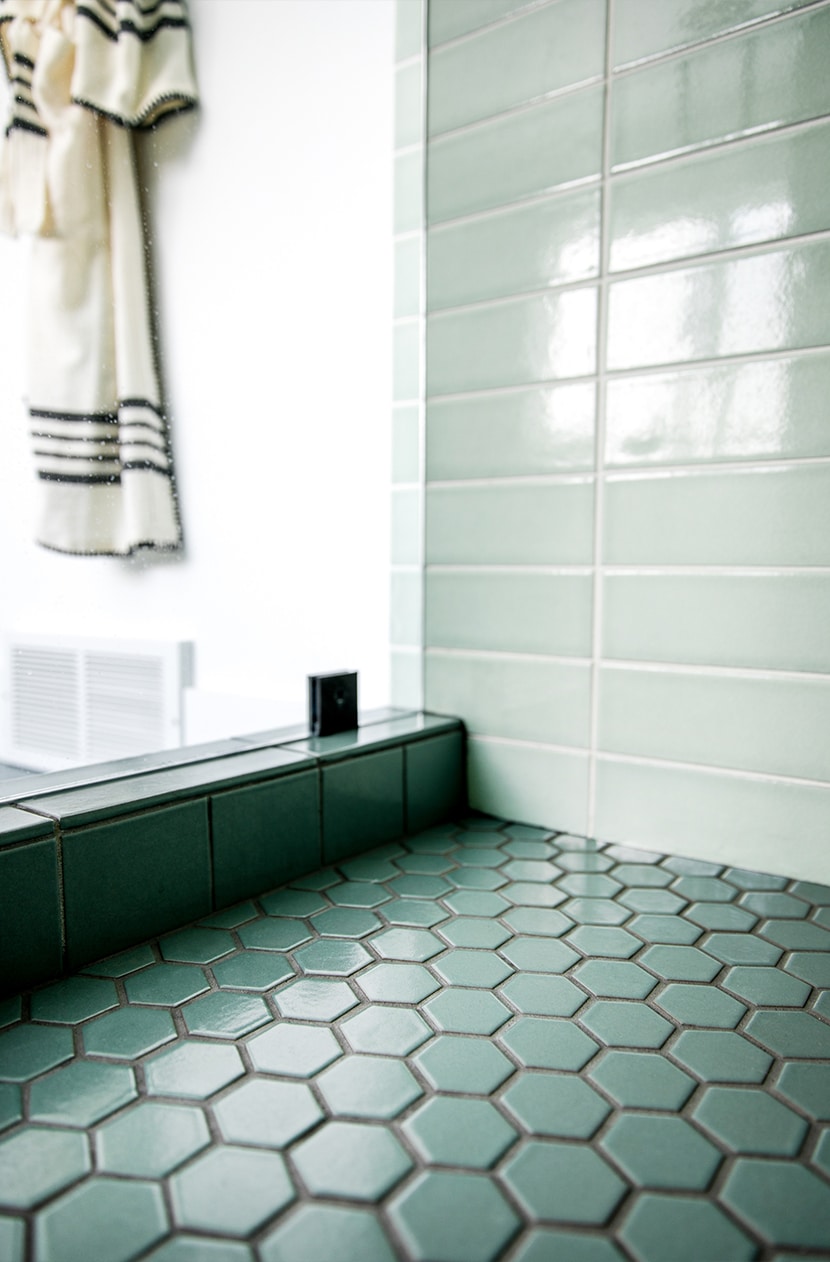 When planning out the tile, I found the hardest part of it all figuring out to progress the main floor to the shower floor. When I saw an image within a Schoolhouse Electric catalog of how they had just downsized the same floor tile onto the shower floor that solved it for me. We simply kept the contrast low by keeping the floor tile all the same and used the squares to bring up over the curb and placed the 2″ hexagons inside the shower.
This way we could keep the grout the same, limit the number of decisions and worries, and it basically all flows together without much notice. Since the hexagon is its own level of a strong pattern we wanted to keep the wall tile more minimal and straight so we went with the stacked look and couldn't be happier with it. Since the tiles are handmade even with straight clean lines there are some imperfections that happen, but we I love how that adds character to the whole space.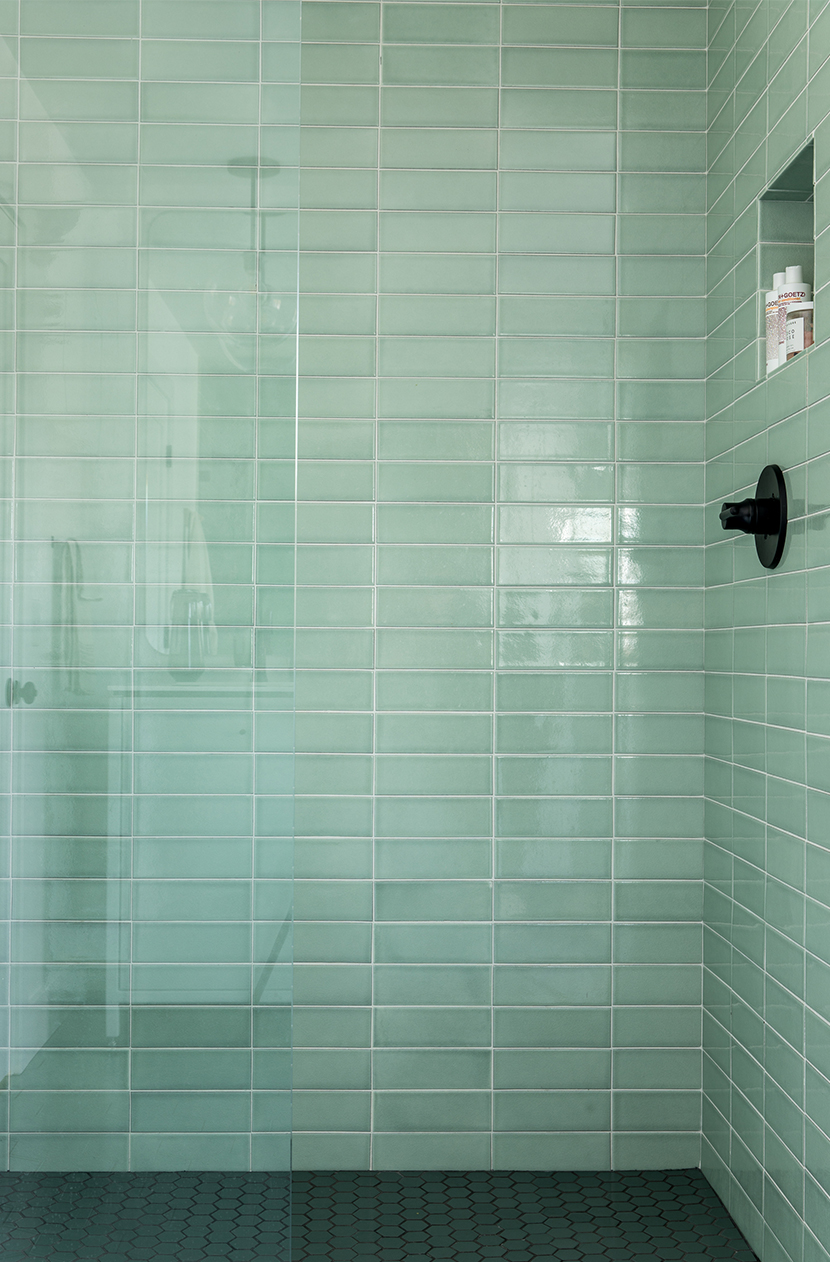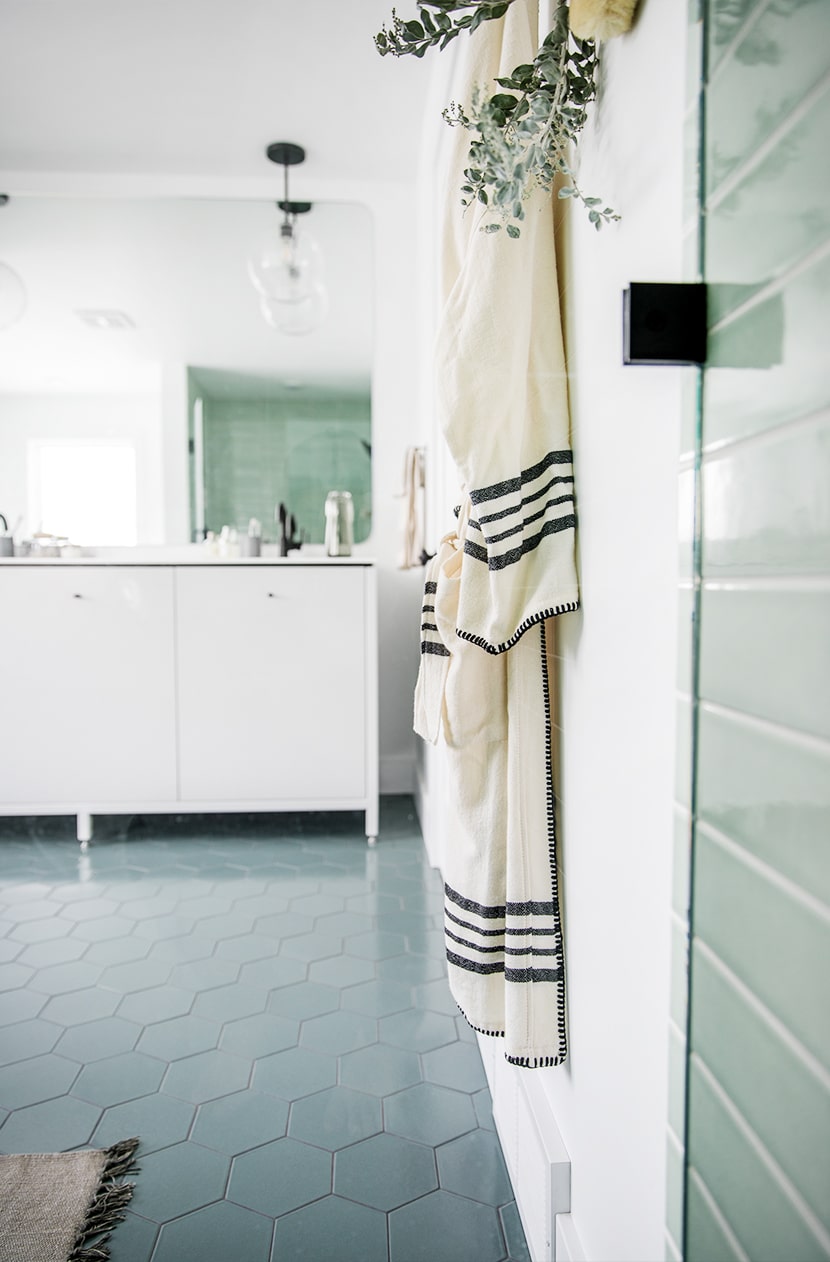 Bathtub Color Coordination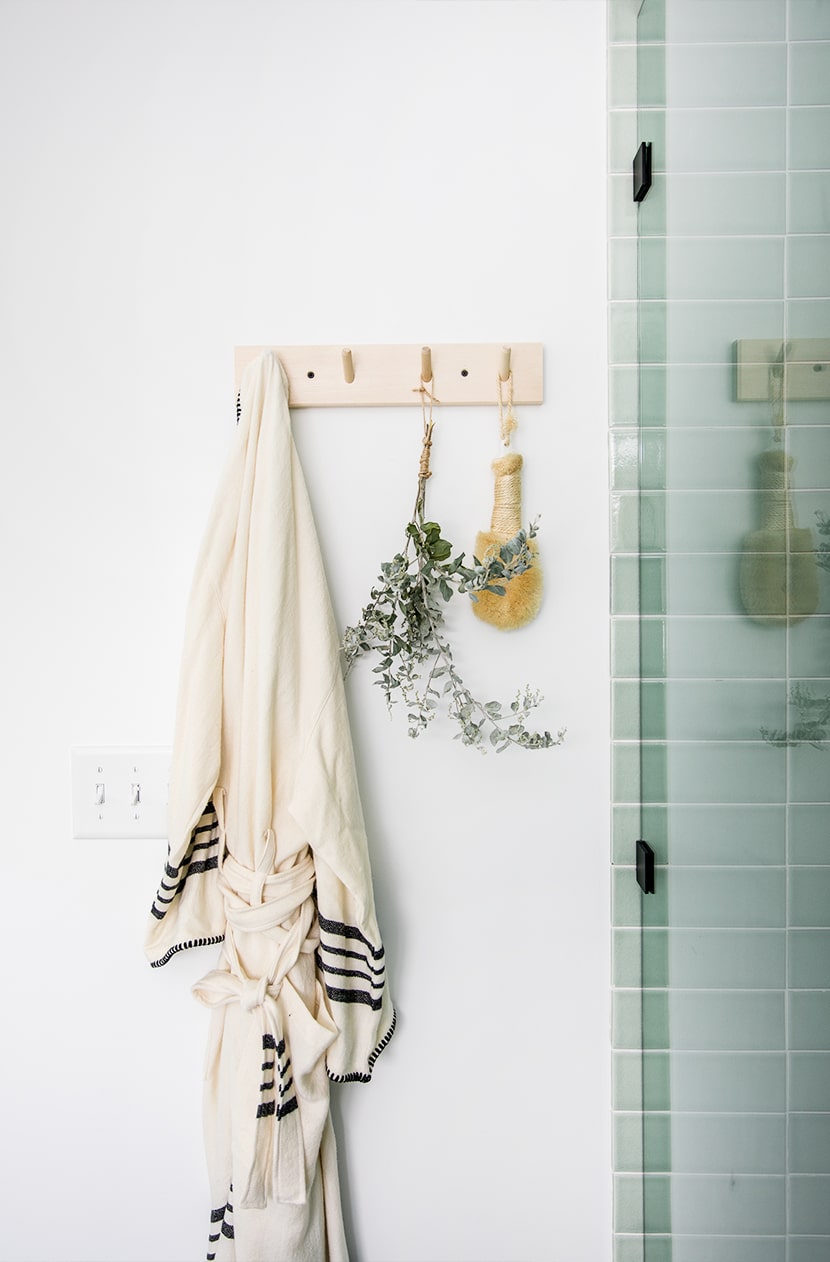 The inspiration for this space came from our travels the world over. We knew when moving here, things would be different and so we wanted to make sure that your home carried on some of those moods too!
We wanted to create a space where you could find your own little oasis. This is why we made the tub area feel so serene and spa-like with windows surrounding it from all sides, allowing for plenty of natural light during any time slot in day or evening as well! So come sit here anytime – whether it's snowing outside OR leaves changing color at fall's end; this will always be one place that feels like home
Bathtub Concerns and Recommendations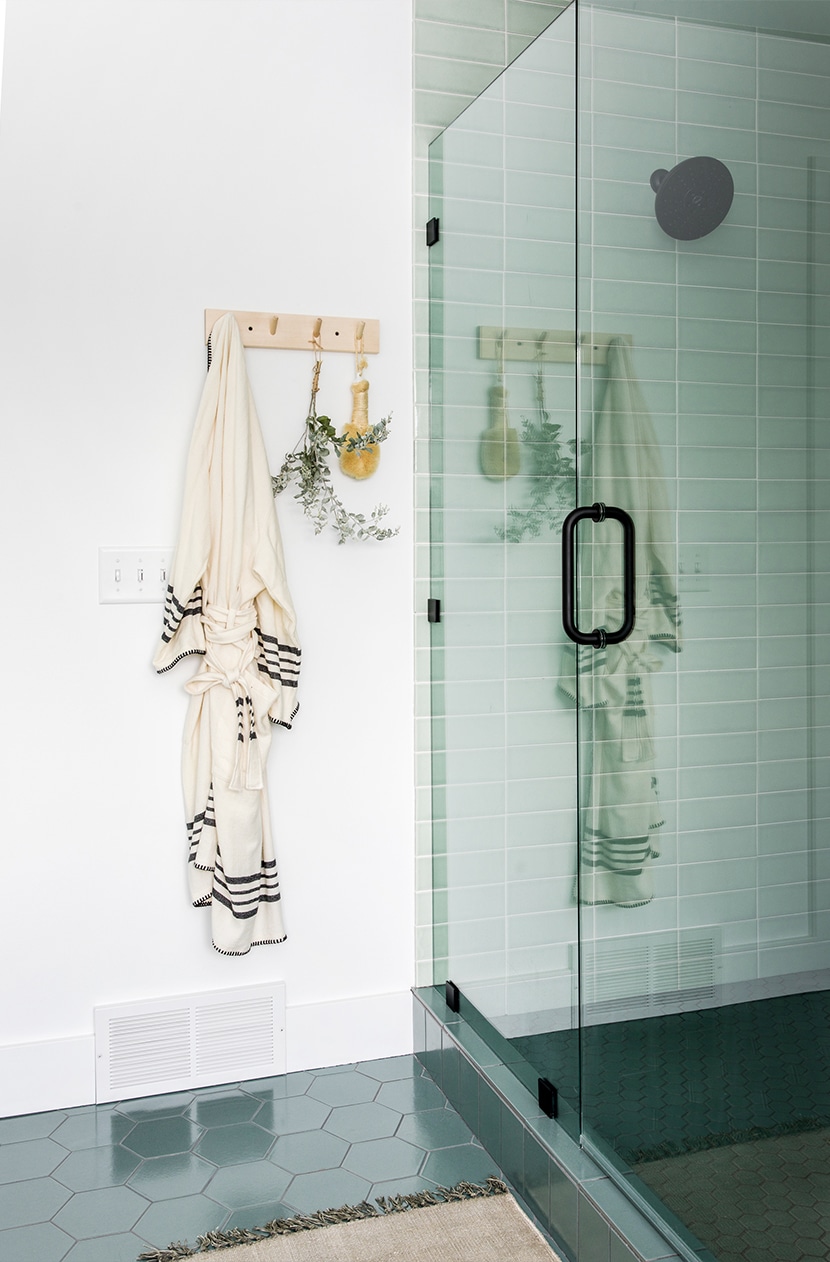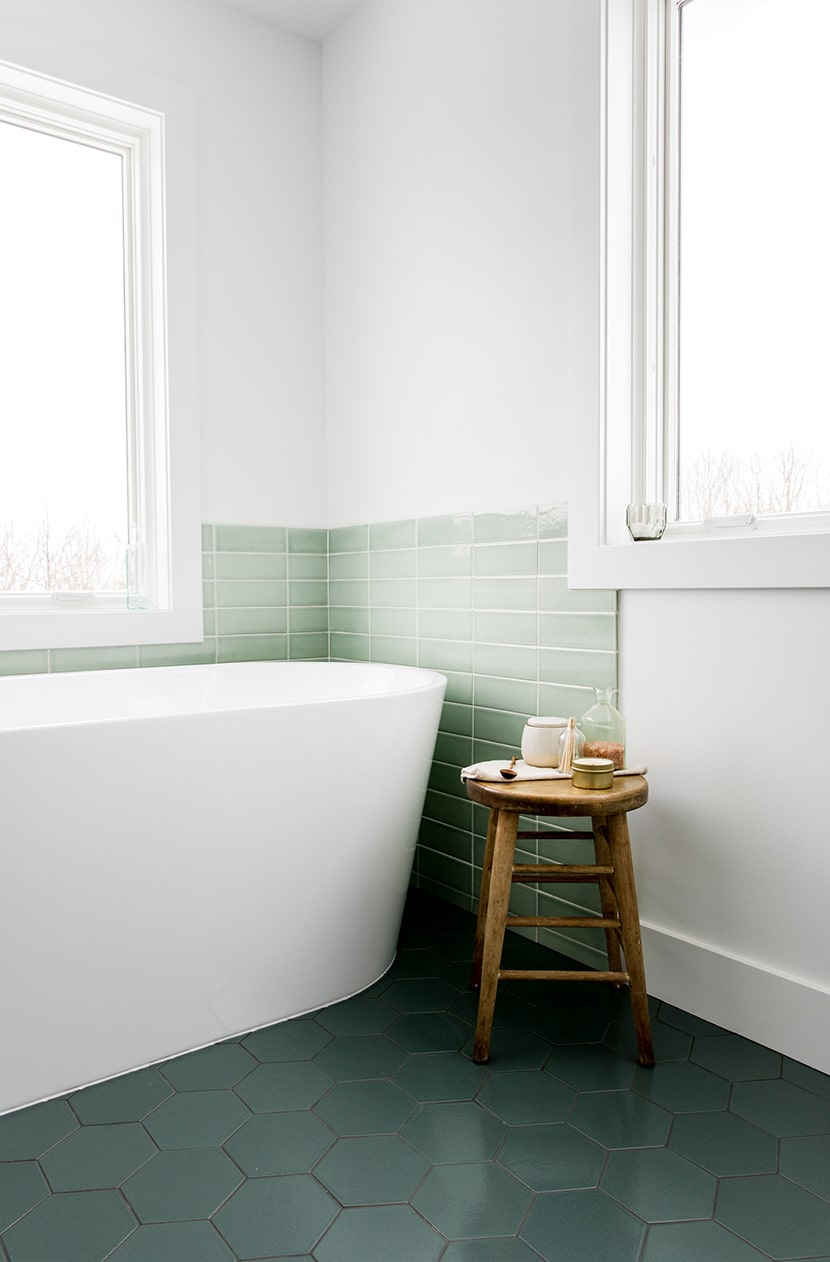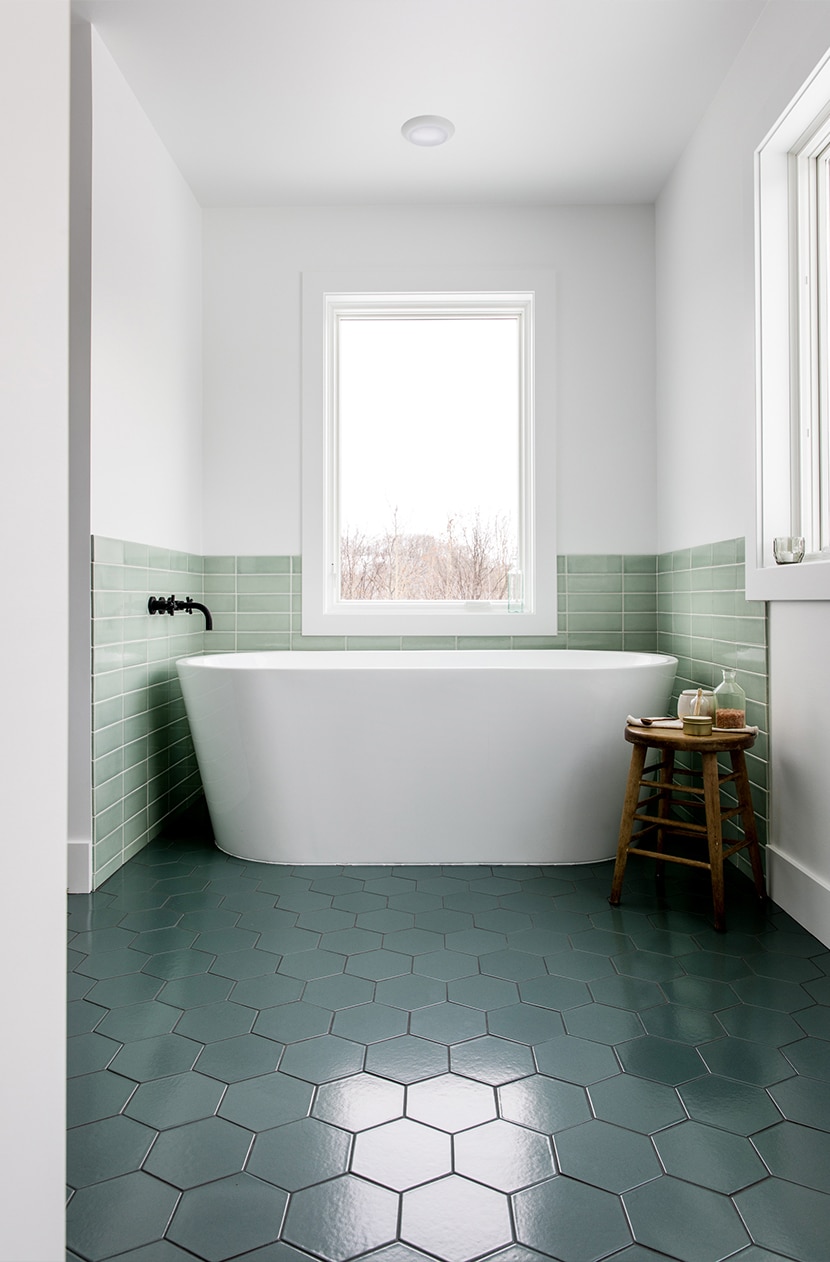 Many people recommend to us to do a full wet area with a tub and shower combined, but since our space was so large and our winters are so cold, I felt concerned this space would feel cold in the winter when we would want it the warmest space. Since we don't have radiant heating I believe this would have been true particularly now with how cold our shower can even feel at its size before the water warms it up.
Instead, I feel the warmth of this space is rather perfect now this way. I also was concerned about a wet space with Hayes. Even though this is our bathroom, every parent knows your bathroom is never FULLY yours. He is in here often and we have had to teach him to stay out of the shower especially after it has been used because of slipping and sharp edges so the idea of a full wet space just sounds like more of a headache with toddlers.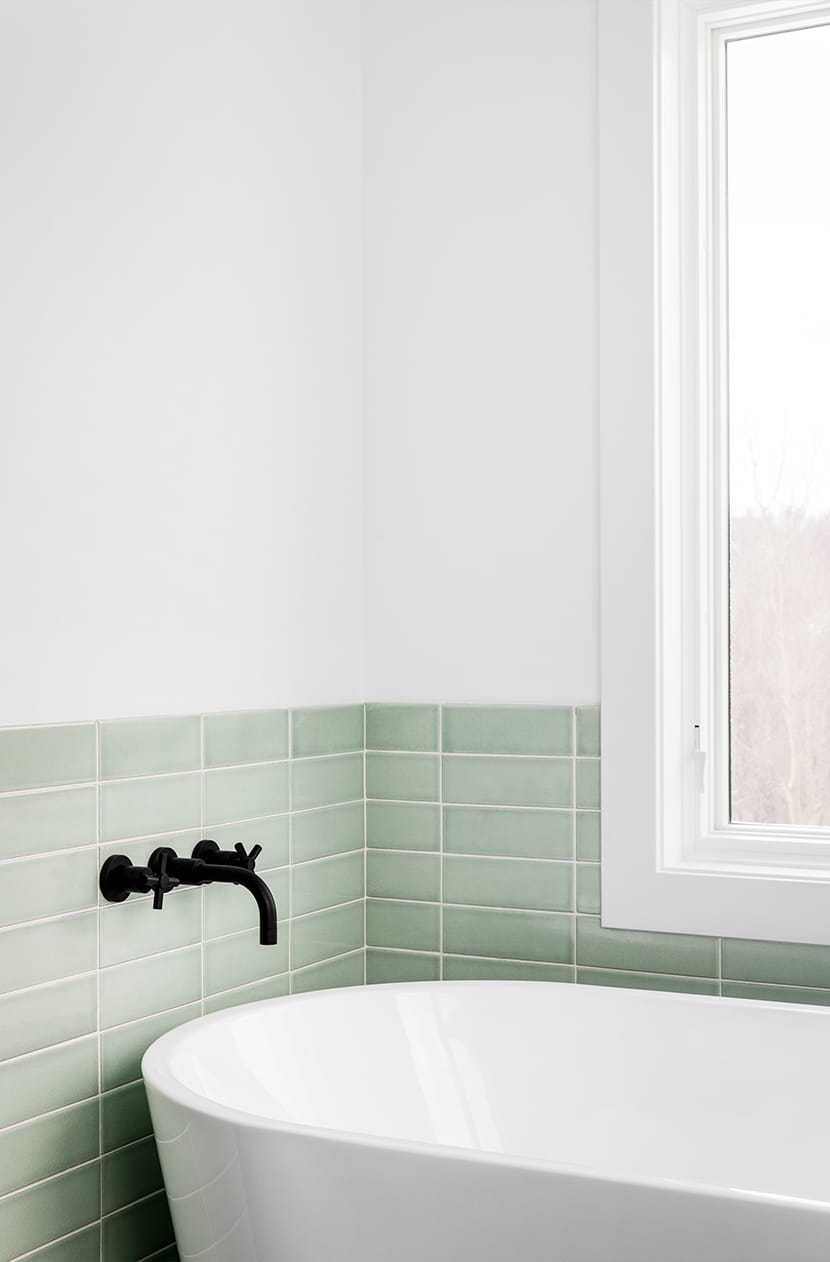 Picking the right Faucet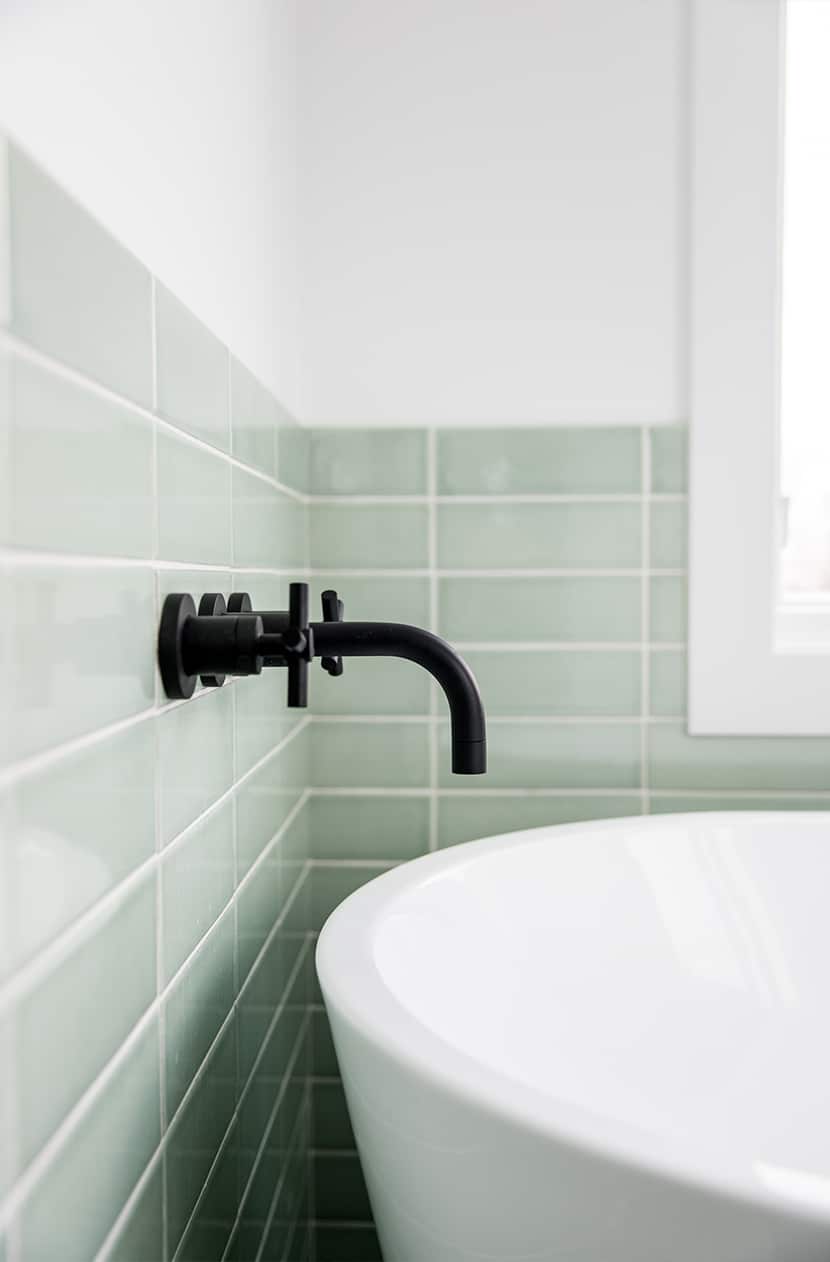 One thing I didn't know we could do was actually have different types of brand faucets in the space. I had a very specific vision for our tub faucet and Delta Faucets didn't carry what I wanted so we invested a little more and went for a faucet in matte black. It is beautiful, simple, and just what we wanted.
I loved how the shape of the iller matched everything else we did in our home, but fit the design I wanted. Something to think about with your design if you have a specific style you are going for. Since Delta was a more affordable option with the design we wanted, it allowed us some room to invest here. Even though I would have loved to go with more expensive fixtures, I loved we could invest in certain ones that mattered the most to us.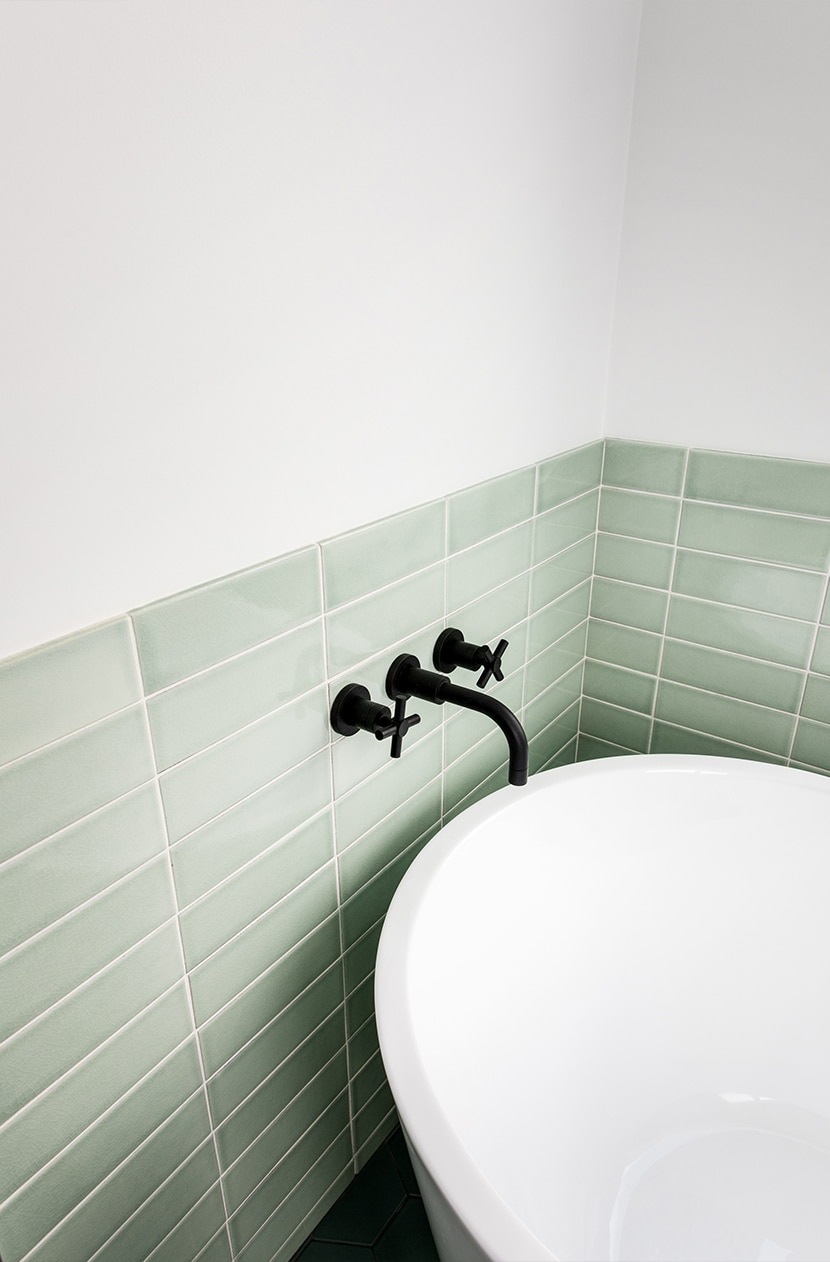 Surprise Collaboration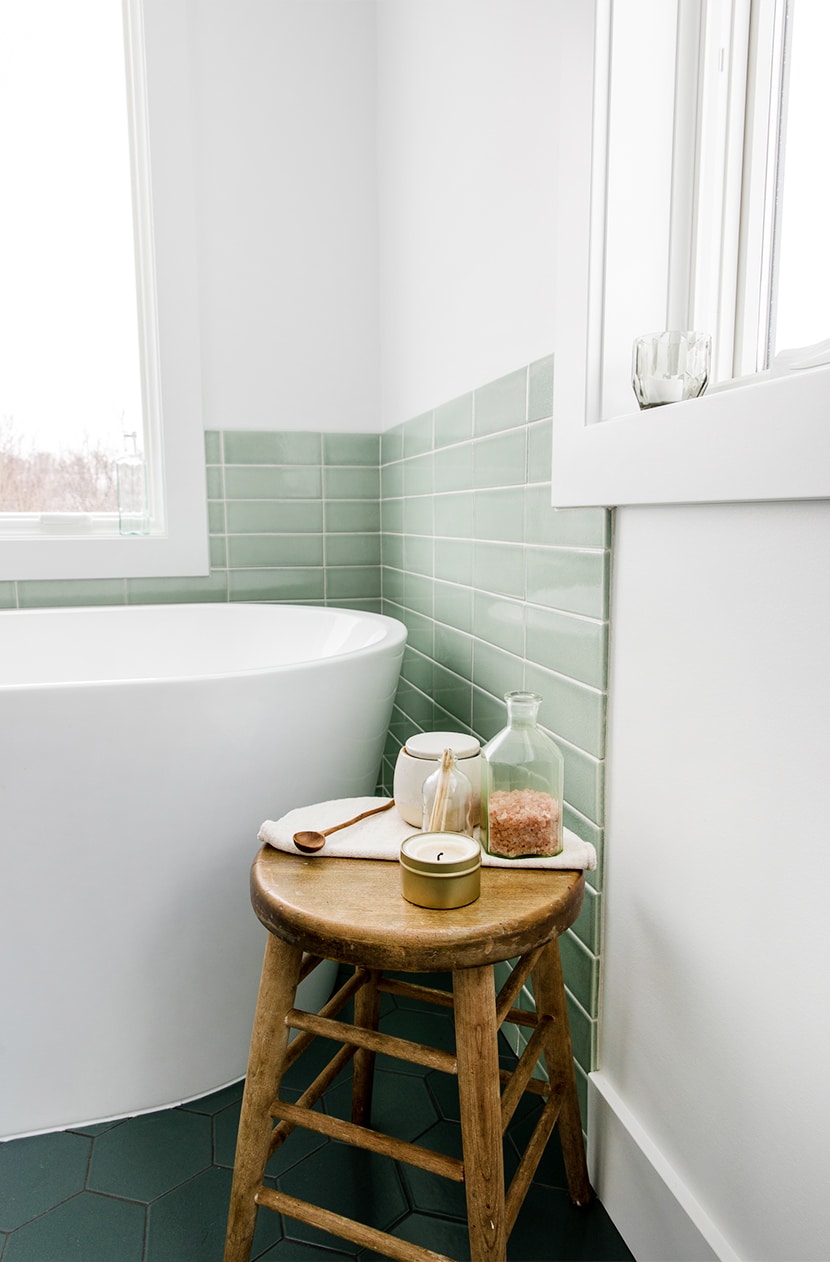 FINALLY! The surprise! Through this whole process we have worked with Fireclay Tile to create these amazing spaces we get to enjoy now and they have created a full interview and Tile Story all our around our home in partnership with me. I love Fireclay not just for the beauty of their products, but what they stand for as a B-Corp company making their product in the US, recycling materials, giving back, and taking care of their employees. They are amazing at what they do especially in the realm of home products!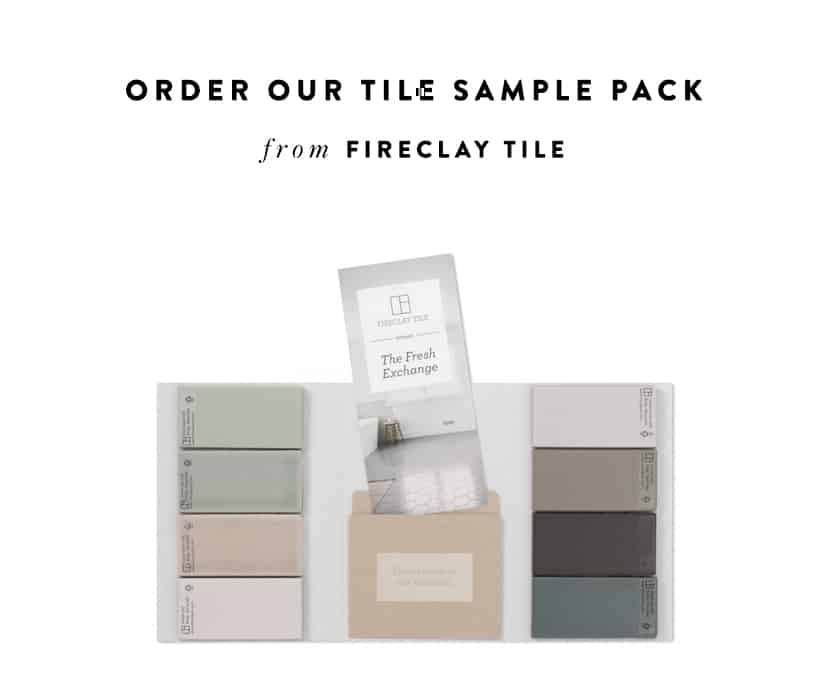 That said, you can order a full sample of tiles inspired from our home that I put together with them if you are looking for a palette for your home. I am so excited to have done this with them and you can hear more about my design process and see more inspiration here on their Stories page today as well as order a sample pack of my tile choices from our house to get you inspired for your home and renovations.
Please let me know about any questions you have and what I can do to help you through the process of designing your bathroom. Below I have a list of sources for you so you can find similar products.
Where We Got the Materials
The tile is made of durable, recycled materials and has a smooth satin finish with light sheen. There's no crackled detailing or color variation to be found on these tiles!
Light sheen, satin finish tiles are the perfect upgrade for your bathroom! The recycled tile body is eco-friendly and LEED eligible. (we did edge painting on some and also cut some down to hit the curb properly)
This is the perfect material for minimizing your home's environmental footprint. It has a smooth satin finish with light sheen, little color variation and no crackled detailing! The recycled tile body will help you achieve LEED status too.
Wall Color: Extra White from Sherwin Williams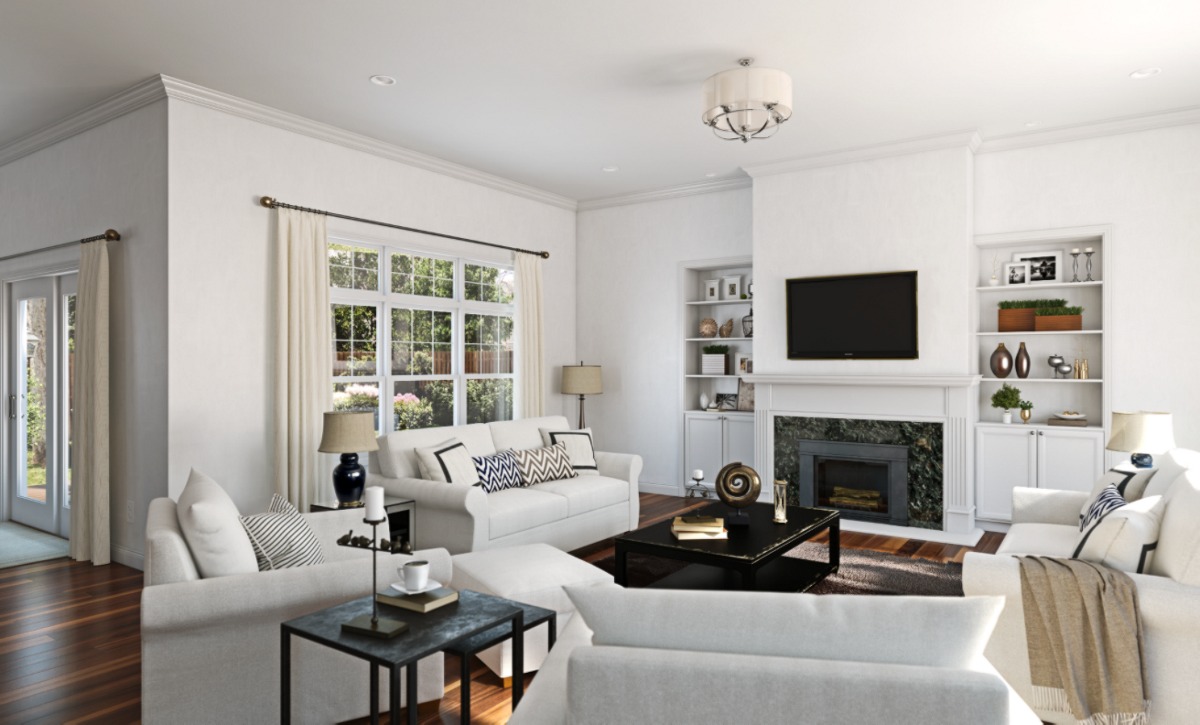 A white wall can be a calming and restful place. This paint brings out the light in your room, making it feel bright without being overwhelming or cold!
Let this advanced technology shower provide you with 3X the coverage of a standard one. The end result is an intense drenching experience that will leave your skin moisturized, smooth and feeling refreshed!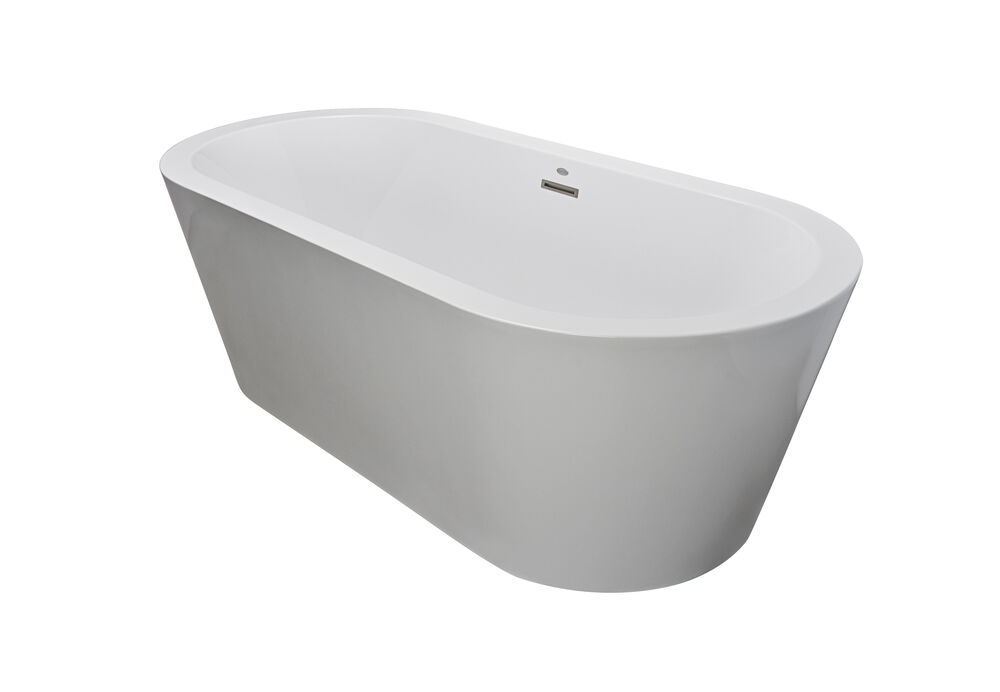 A soaking bath is the perfect place to read, sit and relax. It's also an excellent way of washing away your worries after a long day or just before bedtime!
A stylish and functional addition to your bathroom. With its classic design, this faucet will add elegance while also being practical from an aesthetic standpoint!
The Pella Series aluminum-clad wood windows and patio doors are the perfect way to increase performance, energy efficiency or just have that natural appeal of a beautifully crafted wooden door. With many styles available there is something for everyone!
With 20,000 custom shower enclosures under its belt and a commitment to quality that goes beyond warranties– Traverse City Mirror Door has set itself apart from competitors.
The colors of Corian® are always available to help you design that is unique and one-of-a-kind. With over 1,000 different shades from which to choose in their extensive collection, there's sure going to be something for everyone!
Hygge Supply cabinets are custom-made to fit your home's specifications. All the shelves, drawers and cabinets come in one color for an entire house so you can be sure it will match!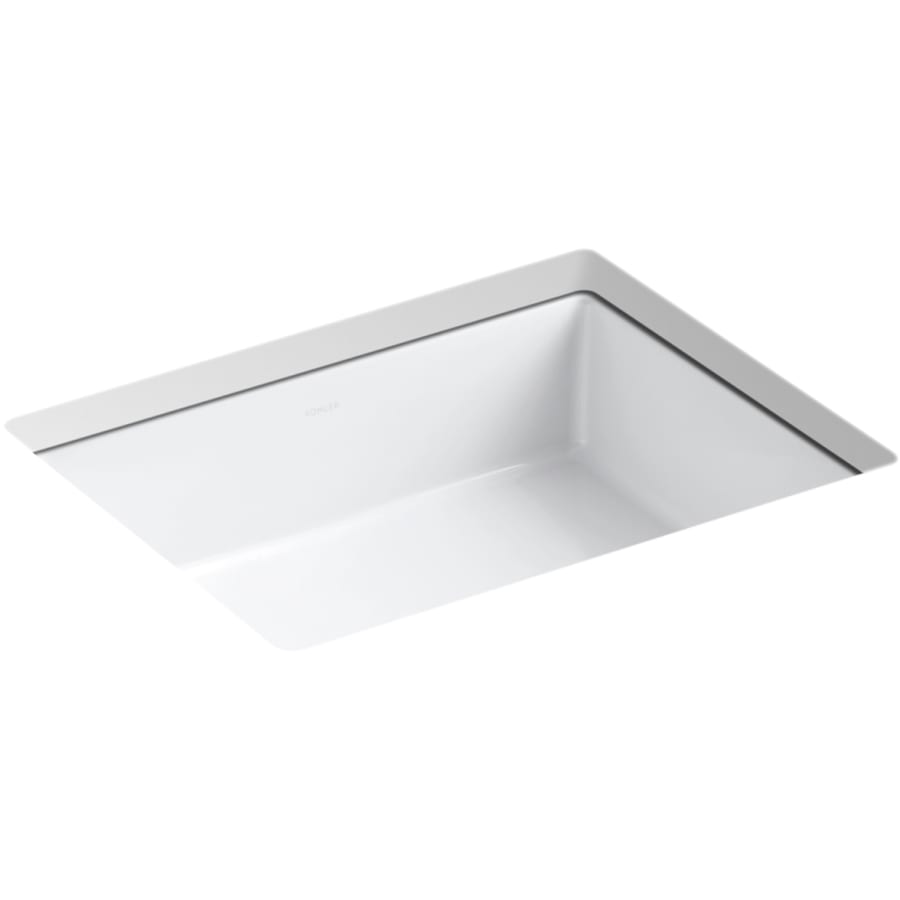 This sink can be seamlessly integrated into your bath or powder room design and provides you the opportunity to elevate its beauty by allowing it be showcased as part of other fixtures in these spaces!
It's not just your budget that will feel the benefits of Delta faucets. 50% less water means more money in your pocket, and with Lifetime Limited Warranty you can be sure for years to come – without any worries about leaks!
Give your home a custom, one-of-a kind look with this Sculptural Glass in Medium from West Elm. Choose from different shapes and sizes to create eye-catching chandeliers at the best price!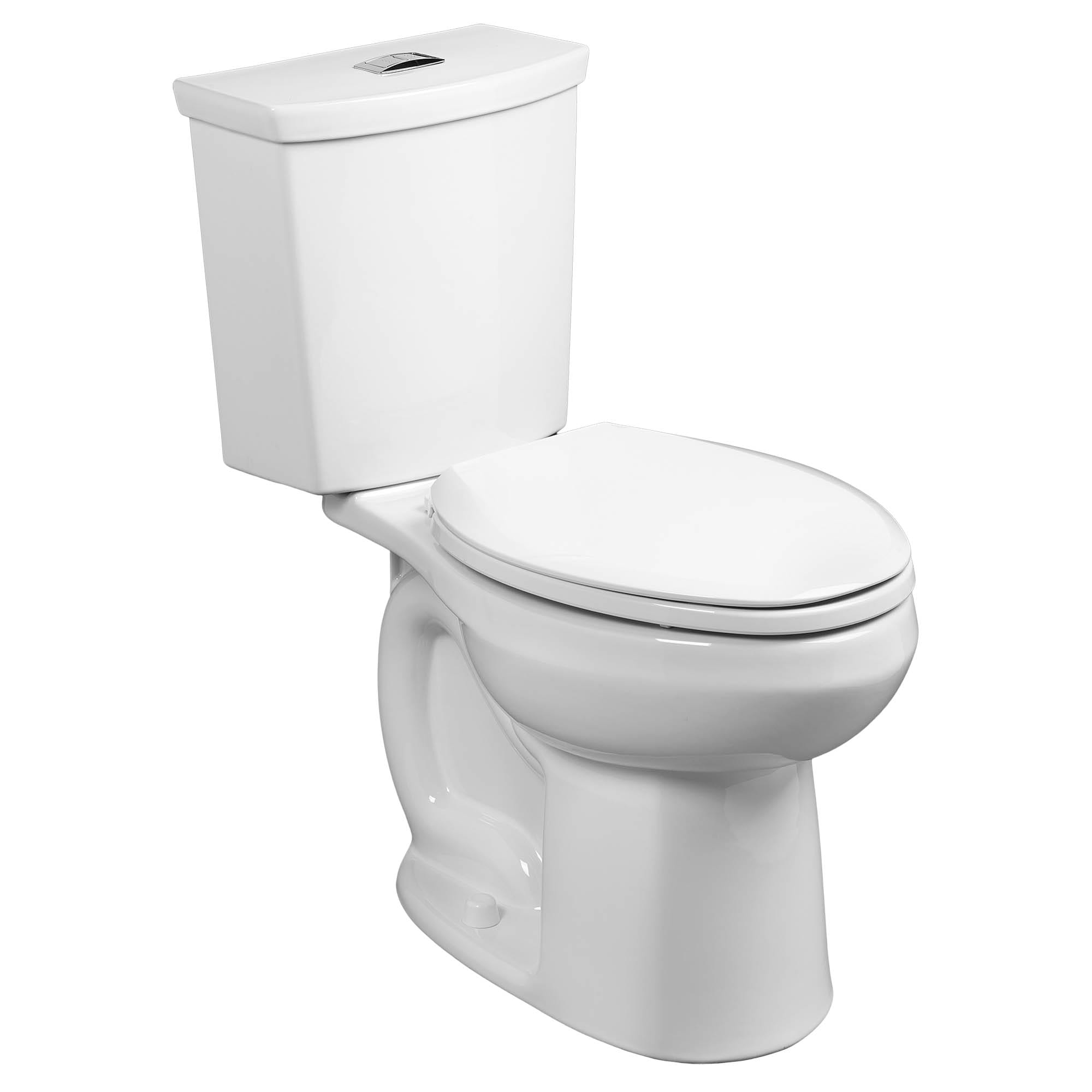 H2Option – the greatest water efficiency gravity-flush toilets you can buy. They're UHET, too! Choose between full or partial flushes to save even more without compromising on cleanliness
Decors We Used
Wilson Antiques has an extensive collection of furniture from all eras – Primitive to Mid-Century Modern.
Towel Hook by Shower:
With its durable plastic design and clutter free storage possibilities, there is always room for something new at this stylish piece!
Iron bars are a great way to display your favorite hand towels, and they come in different colors! These will work well for any application because of their bright finishes.
T.C Mirror and Shower Door proudly manufactures custom shower enclosures in Michigan, with 20K+ units installed already! They are committed to quality workmanship for all their customers.
Cb2 – Glass water Carafes & Toilet Paper Holder:
Cb2 offers Modern furniture stores that are miles from ordinary. A passion for design and quality, which you can see in every piece we sell!
Jars on Stool: White jar from Cali's Boutique and the Green is Vintage
You'll be hard-pressed to find another store with as much style and creativity. Cali's is a one of a kind place where you can indulge in your own individual sense for fashion, whether it's natural fibers or not!
Cali's is a boutique that caters to women in their own individual style. They have clothes for every occasion and price range, with emphasis on quality materials like natural fibers or unique detailing
Find your signature scent, explore the entire collection of eau de parfums. For gender-neutral appeal and everyday wear with style in mind – these scents are for YOU!
A highly moisturizing blend with virgin coconut oil and Moroccan rose that leaves skin looking hydrated, soft, lightly scented of the wearer's favorite flowers.
Tumblers for Toothbrushes: Mazama
A moisturizing blend with virgin coconut oil and Moroccan rose that leaves skin hydrated, soft, lightly scented of the fragrant petals.
Shugart Builders is a home builder and general contractor that will help you with any repair, installation or new construction needs. They also specialize in many aspects of maintenance such as window replacement siding installations decks porches patios etc.