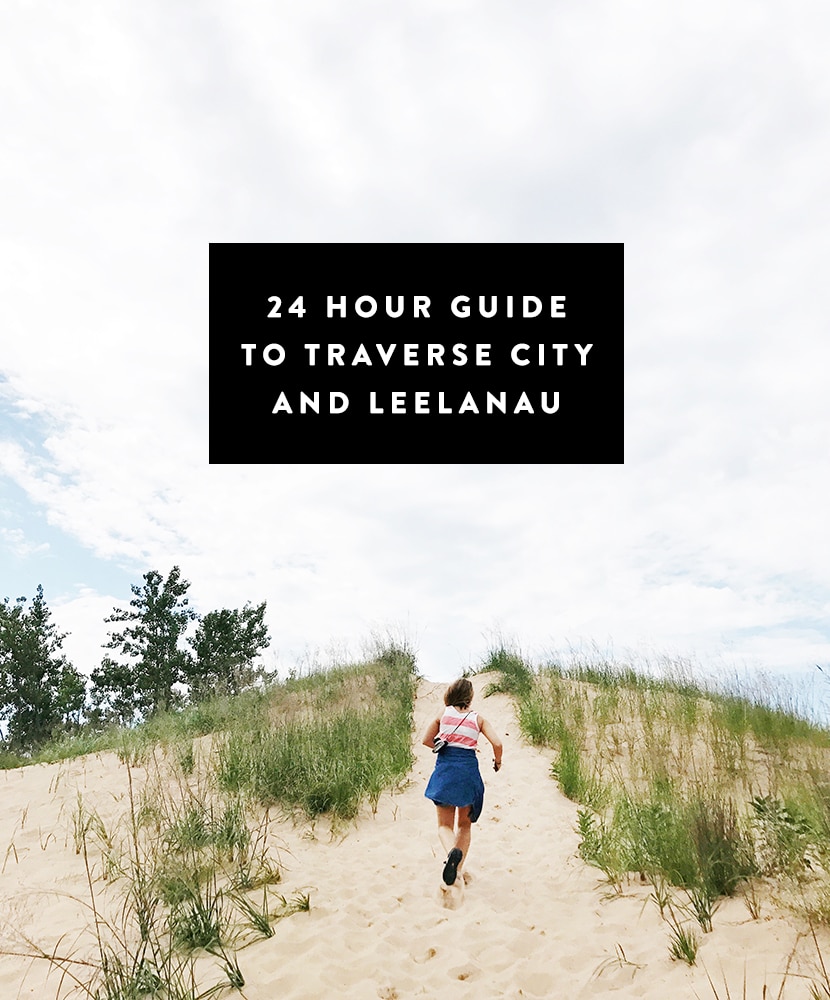 Let's say you live near the Great Lakes and you have been taking about seeing the area…oooorr you are a local and have a lot of guests in the summer. I have a guide for you! This is my "We have 24 hours to see the best of the area" Guide. Yup. It is possible to get a solid taste of the good stuff this area has to offer. Granted you will need some specific things on hand to really enjoy it but this is what I suggest.
Must-Have Items To Bring When Traveling To Traverse City And Leelanau
You will need the following things:
A Cell Phone
A Car
Your Driver's License (ID for drinking)
Cash
A Swimsuit
Sandals
Shoes for Adventuring ( I Suggest these as they will serve most every purpose on this list)
A casual outfit
A nice outfit (change of clothes)
Water (not bottled, bring your own refillable one…Locals are very anti-water bottle so when in Rome…Thanks!)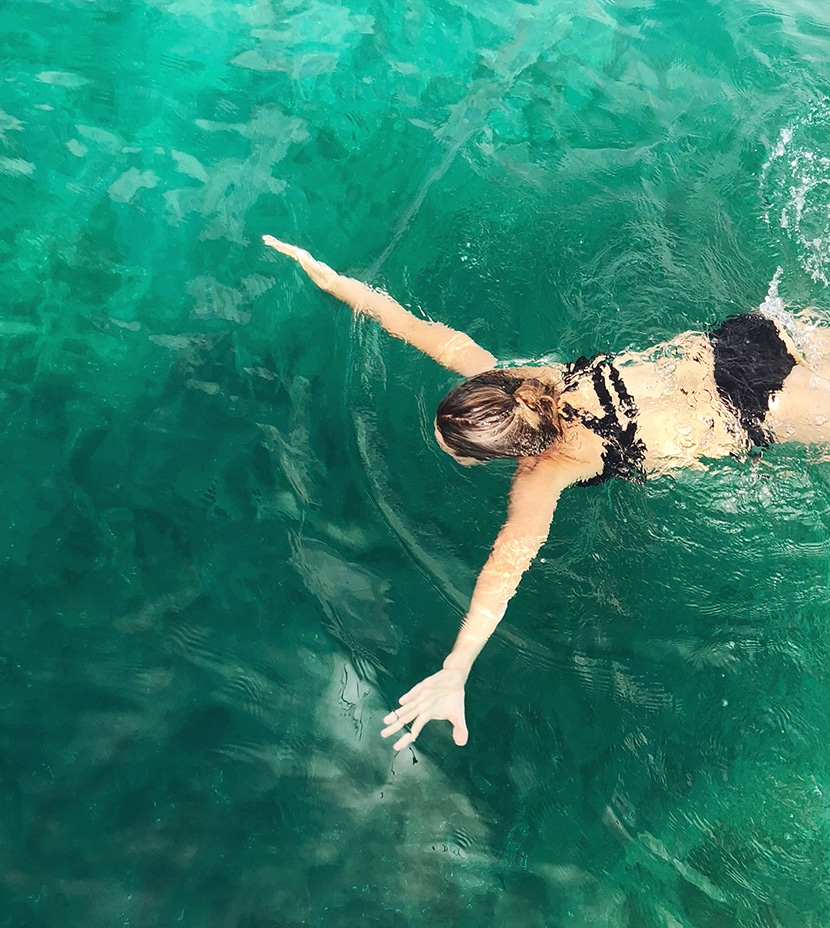 Arrival – Where to Stay and Eat Breakfast in Traverse City and Leelanau
Now here is what we are going to do:
The night before – Land at your Airbnb, hotel, B&B, or friend/family house. Get a good night of sleep — If you need a suggestion of where to stay you can see this post.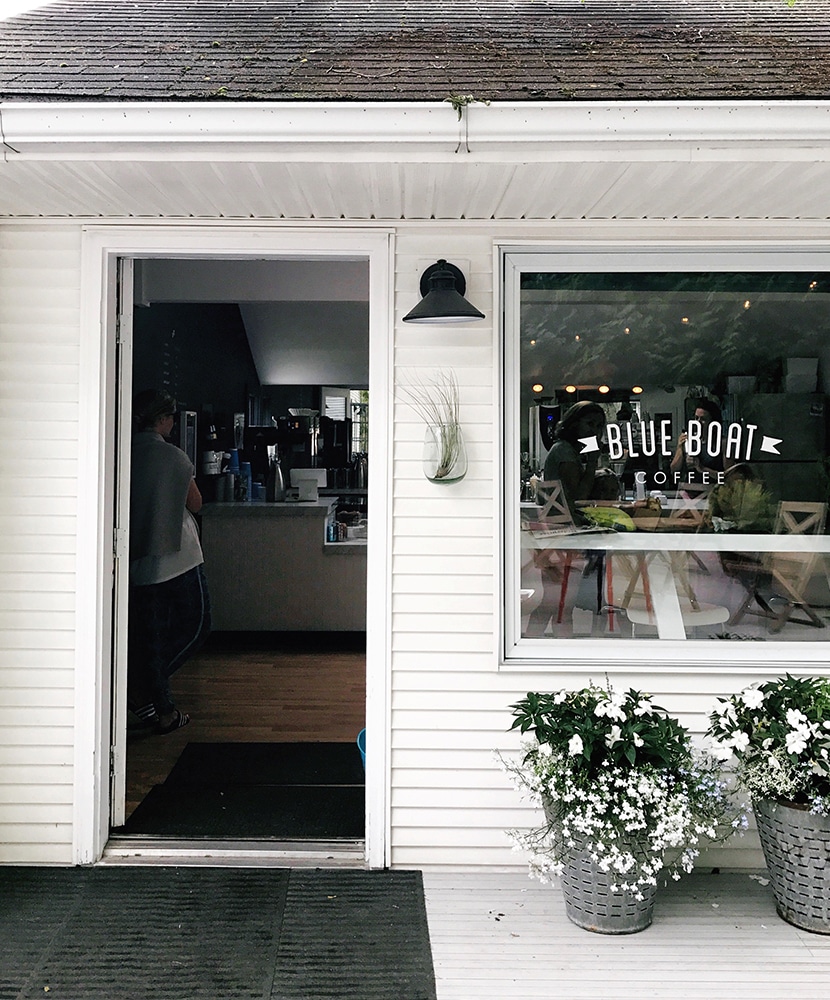 Wake up – Enjoy a cup at home or hit the road early and grab coffee at Blk Mrkt if you are downtown or Blue Boat in Leland.
Breakfast – Depending on where you are located I suggest a few different places for a bite before your first round of adventures. Blk Mrkt does have awesome goodies if you are there to eat, but if you want something more substantial I would suggest in Traverse City either Red Spire, S2S, Frenchie's, or Towne Plaza. If you are out in Leelanau there are some awesome dive breakfasts such as Art's, Good Harbor Grill, Fig's, and Martha's Table.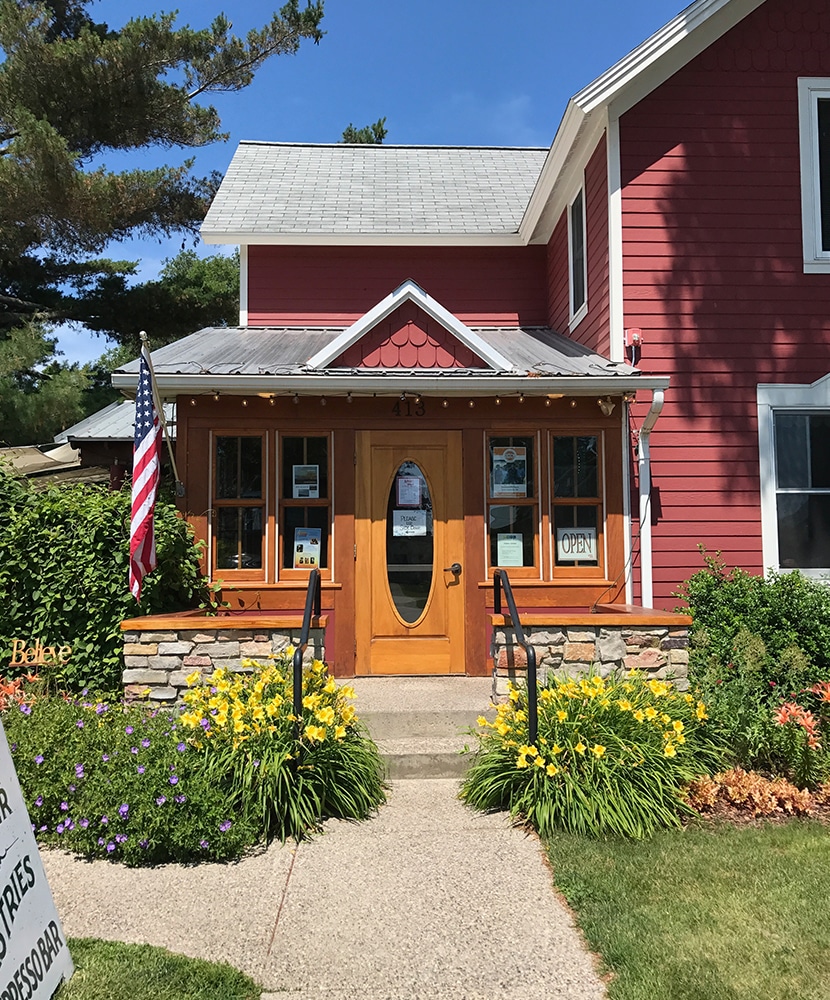 Best Places To Visit When in Traverse City And Leelanau
Head Out to the Dunes for a Morning Hike
After getting well-fueled, it is time to see what this amazing place is all about. I love doing Leelanau during the day and heading to TC for dinner since there are more options, but if you want to do it differently, I will give you options for either. But the best way to meander around is using M22 to get around. It is the road that runs the edge of the peninsula through every coastal town. You will see stickers and shirts with the road sign and the company that makes them has a few stores. Check them out for more ideas for adventures and things to do. Typically I suggest heading to the dunes for a hike. Most of the time the dunes are quieter this time of day and it is cooler as well. There are three hikes I would suggest:
***All these places need to have a park pass for the National Parks. You can purchase them from here or at the park office. ****
If you for some reason aren't in the mood for a hike but still want a good view of the lake and sleeping bear, head to the Sleeping Bear National Park and drive the Pierce Stocking Drive. You will have to pay a park fee but it is well worth it. The views are unreal. Stop at the pull offs and more to get the views!
Whether you Hike or do the drive, here is your dose of the amazing dunes and lakeshore we get to enjoy here! Sure there is more to explore but getting to this direction to see any of it is WORTH it.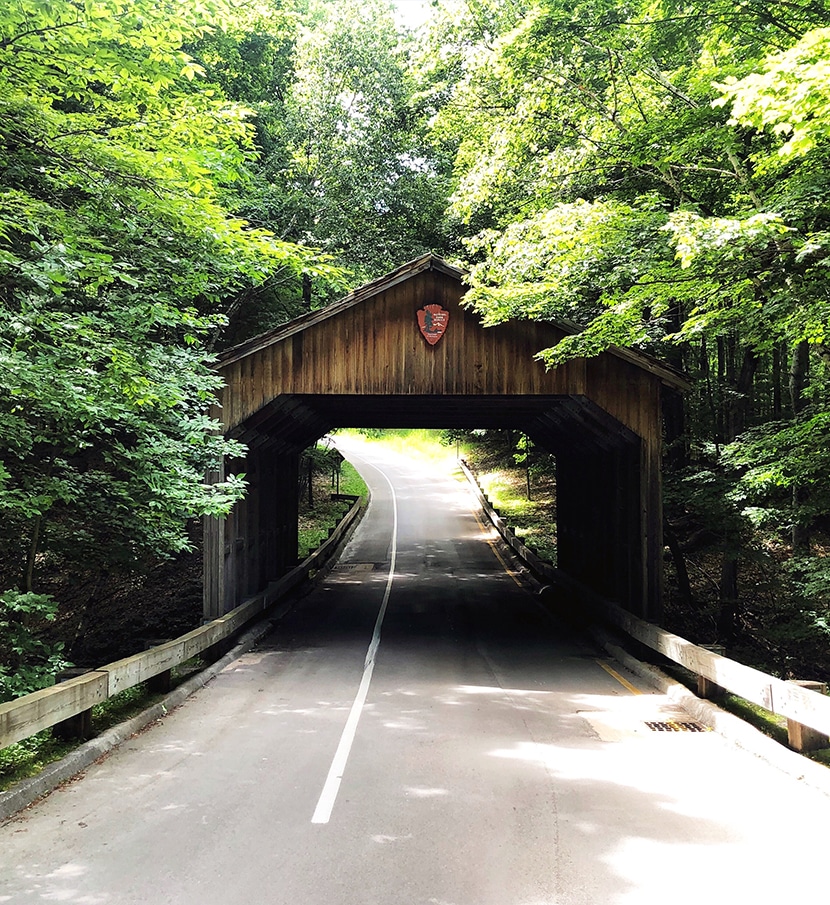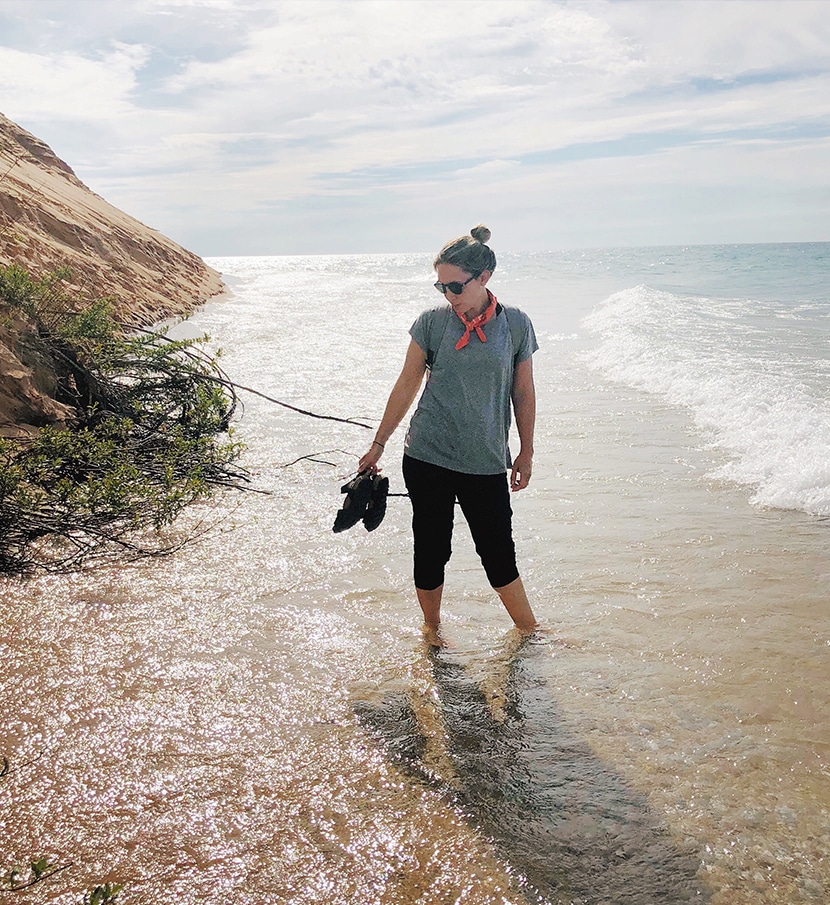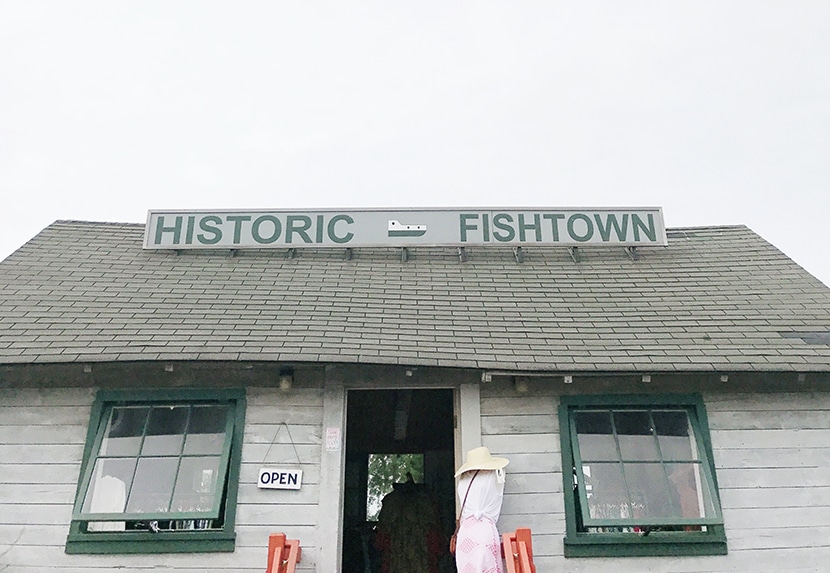 Refuel time aka Lunch
Since you are in the thick of it now and most likely starting to get hungry, I would suggest to grab some food. Leelanau doesn't lack great options, but there is one thing you have to experience….A Pretzel Bread Sandwich from the Village Cheese Shanty in Fishtown/Leland. Not only is this little spot worth the exploration alone, but this sandwich has been named one of the best in the area. I will tell you that when I moved away from here I missed Sandwiches so much. TC and Leelanau make some amazing sandwiches. So I suggest heading here for a sandwich. You can call ahead if you want (and if you can get through the line or find cell service) or just brave the line. It is worth it either way. I wouldn't suggest it if it wasn't. A few things to know.
You need cash
Any sandwich can go on their Pretzel Bread
Get the Pretzel bread
there will be a line especially on the weekend
Only open from May – October so get it while you can
Enjoy eating the sandwich either there on the docks or head to Van's Beach on the otherside of the river. This is also a great place to do a little rock hunting too.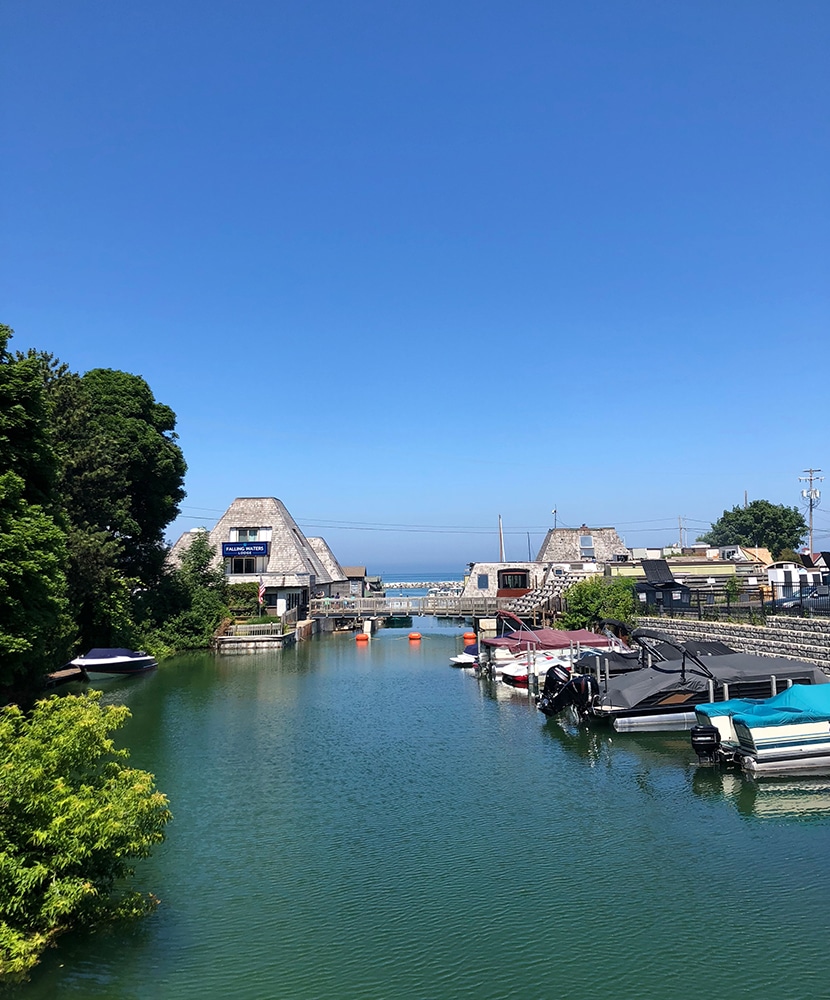 Now let's Drink
When you come to Leelanau you have to have at least one glass of wine. Sorry! It may surprise you but Leelanau Peninsula and Old Mission Peninsula both sit on the 45th Parallel which is the same area where some of the best wine in Europe is grown. How about that? Combine that with being on the lakeshore (West Coast is best) and our temperate seasonal climate we make some pretty great wine here. Though we also have beer and hops abundantly here, I myself love a good glass of wine. So I will give you my top 5 choices. I suggest doing no more than 3 especially if you are driving. I will let you choose your poison.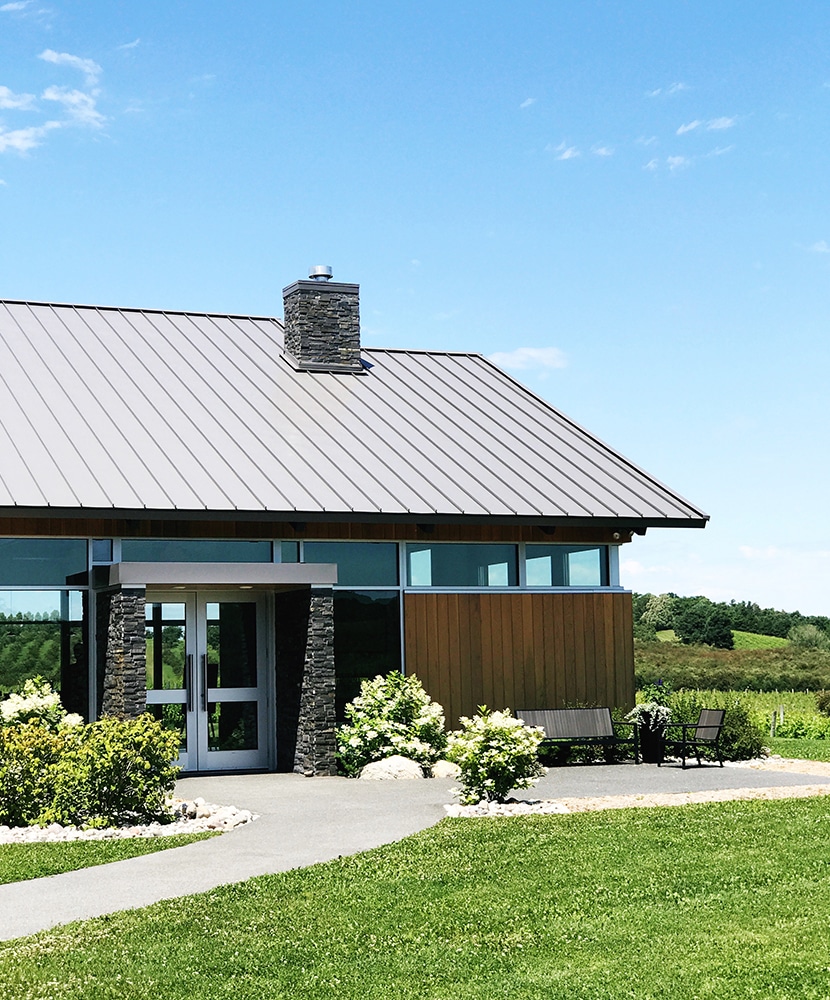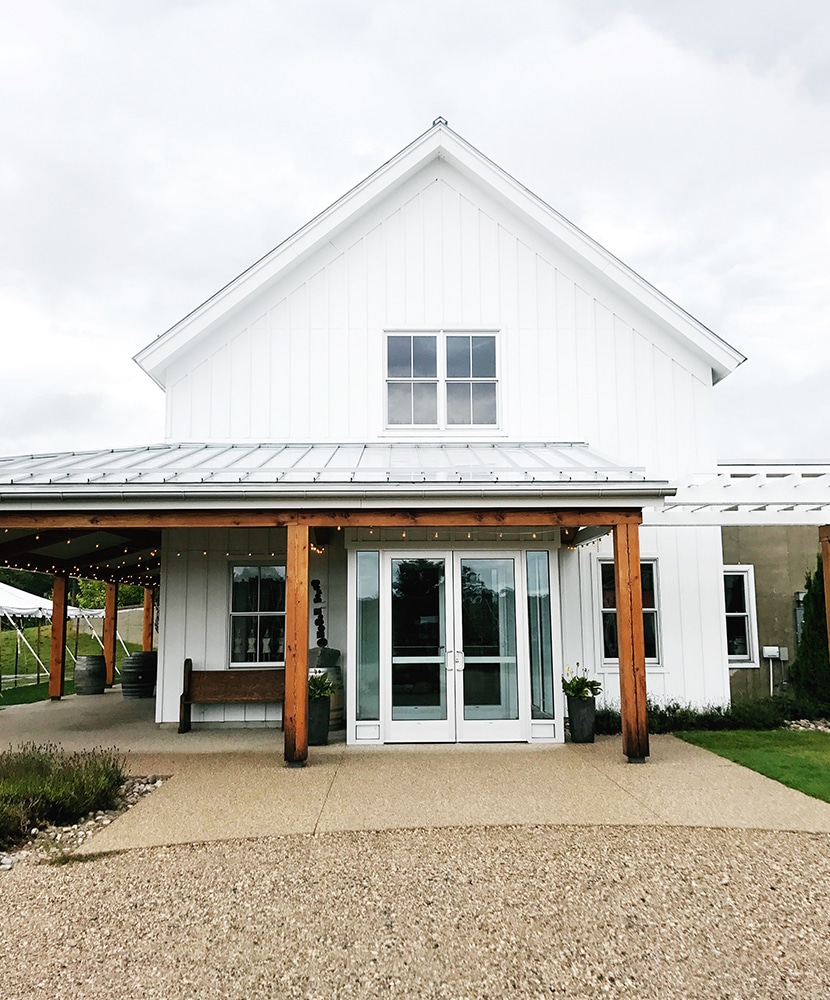 If you don't want to drink, then stop instead 9 Bean Rows for some pastries for tomorrow or do some local shopping in downtown Leland, Glen Arbor, and don't miss the Tamarack Gallery in downtown Omena. Or head to Omena U-Pick flowers for a view of the water while you wander fields of flowers.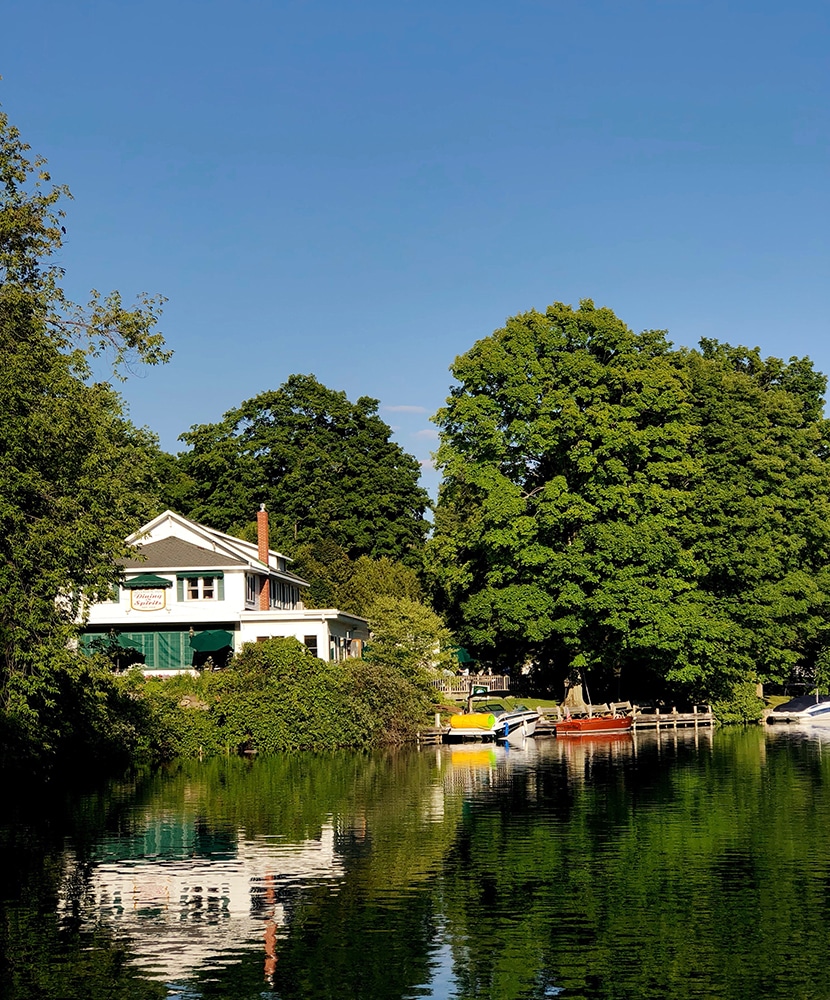 Last but not least see the tip of the peninsula
What trip would be complete up here without some time at a lighthouse? If you still feel you can muster it head to the Northport Lighthouse. You will lose cell service probably and disappear into another world, but it is worth it. Also, you can meander around Northport too. The marina is beautiful and Northport is quite a little town.
If for some reason you need a chill out though, head to one of the beaches closer to TC. Sit and nap on the water before heading back into TC for the evening. I think this is called Disco Nap by some…haha, but whatever you want to call it.
Dinner Time
We have some awesome places for dinner here. Everyone here loves to eat here and eat well, to say the least. So here are what I suggest for dinner. I always let people pick because it just depends on what you want and what you want to experience. I would suggest at all of these places to make a reservation, especially in the summer months.
Alliance Restaurant – James and his team are incredible and this small space in the Warehouse District will blow you away with their pasta dishes from service to wine list, this is an experience like none other and one you wouldn't think to find in such a small town. *** Make a Reservation***
Trattoria Stella – farm-to-table style Italian food. Everything is amazing and hard to beat. If you forget to get a reservation they serve the full menu at the bar as well. It is in the basement of The Grand Traverse Commons so a moodier setting.
Cook's House is a small and tiny dining experience that brings amazing local food with beautifully created meals. A home-like experience with high-end food you don't want to miss. ****Make Reservations*****
If for some reason you decide to stay up in Leelanau though I would suggest these three restaurants:
La Bécasse: Another unique farm to table experience with a French flair
The Riverside: This is the original Leelanau restaurant for fine dining. Set on the river in Leland this experience will be one to remember.
Blu: One of the few restaurants on the water and a high-end experience right in Glen Arbor.
A NightCap
If you still want your final taste for the goodness of the area before heading out the next morning, I highly suggest one last fling at The Little Fleet in Downtown TC or The Bluebird or The Riverside Inn in Leland/Leelanau area.