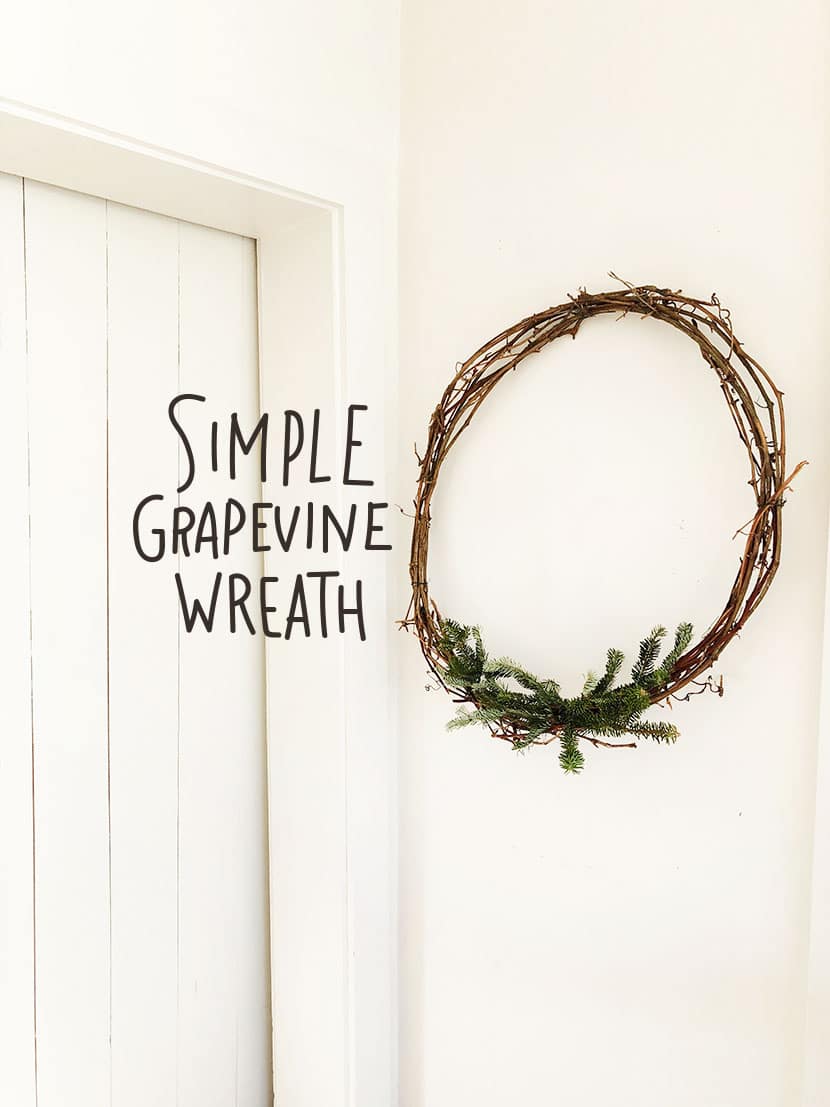 If you're looking for the perfect way to make your home look like it's straight out of a magazine then consider making this DIY Grapevine Wreath. You'll be able to decorate with ease and style!
I had spent so many years heading over to Trader Joe's or the local craft store just looking around before deciding what type of festive garland would look best in front of our door during Christmastime. This year, instead of buying one off-the shelf item after another why not give DIYing a go?
So look forward to buying a few less wreath forms or saving any more coupons to craft stores. You have everything you need around you.
Easy DIY Grapevine Wreath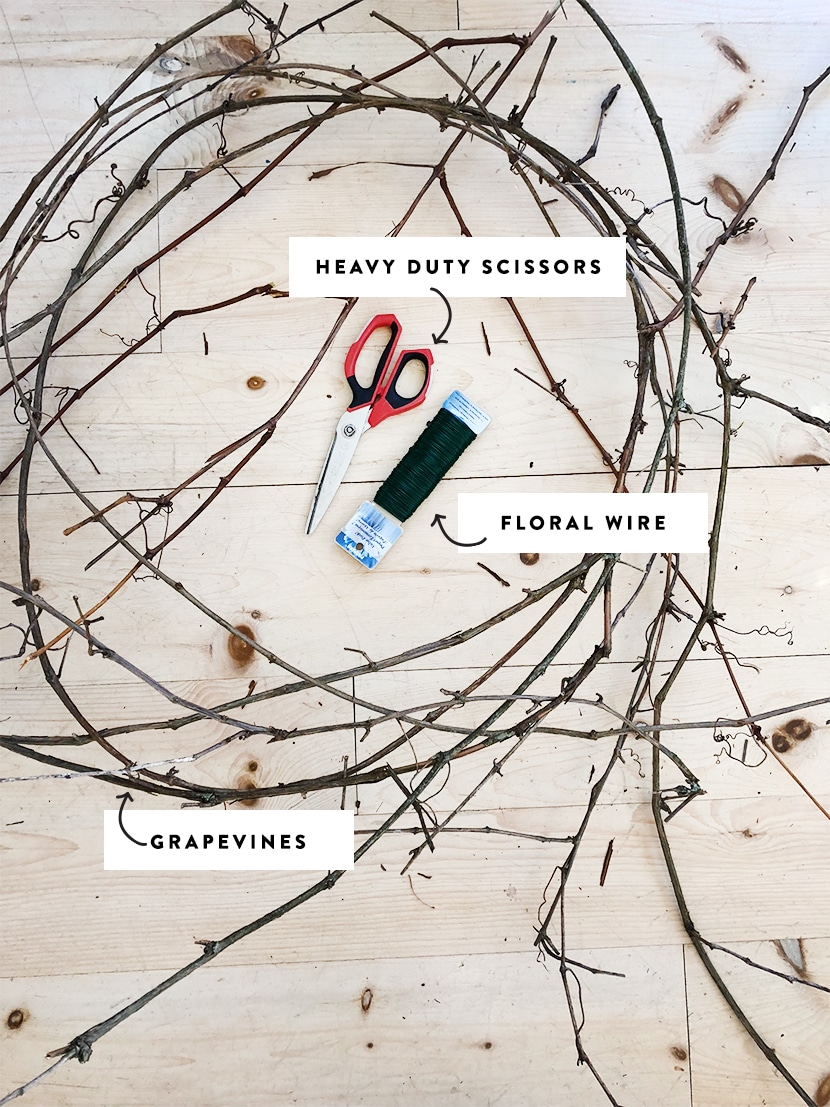 Making your own grapevine wreath is an easy way to decorate with whatever you have at hand. You can make it for all four seasons, which means that there will always be something new and exciting on display!
With this DIY Christmas Grapevine, you'll save money! Just follow these steps to get started.
How to Forage Grapevines
To forage the grapevines you will need to live somewhere or know someone who has grapes. You want to find some that are still moist but maybe didn't produce so you aren't eliminating the chance of a crop the following year.
Grapes need pruning anyways in order to continue their growth just make sure you don't take too many from a healthy plant. You also don't want them to be dead or else they will not shape well and break, which isn't ideal.
Finally, if you don't have grapevines look for fallen twigs that are long and flexible. I have tossed some of those into my wreaths and as long as they aren't dry they will bend into a wreath really well.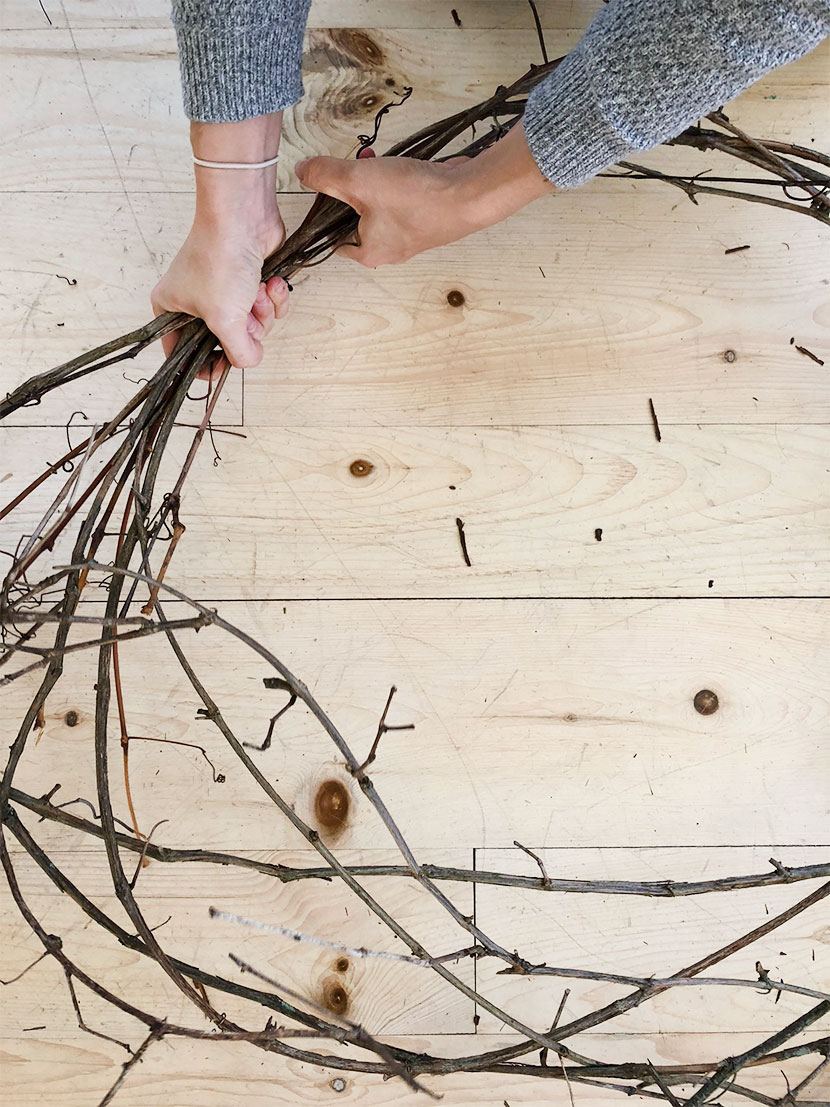 Materials Needed
Grapevines (I have notes below on how to forage)
Step by Step Guide
1. Let the vine dictate the shape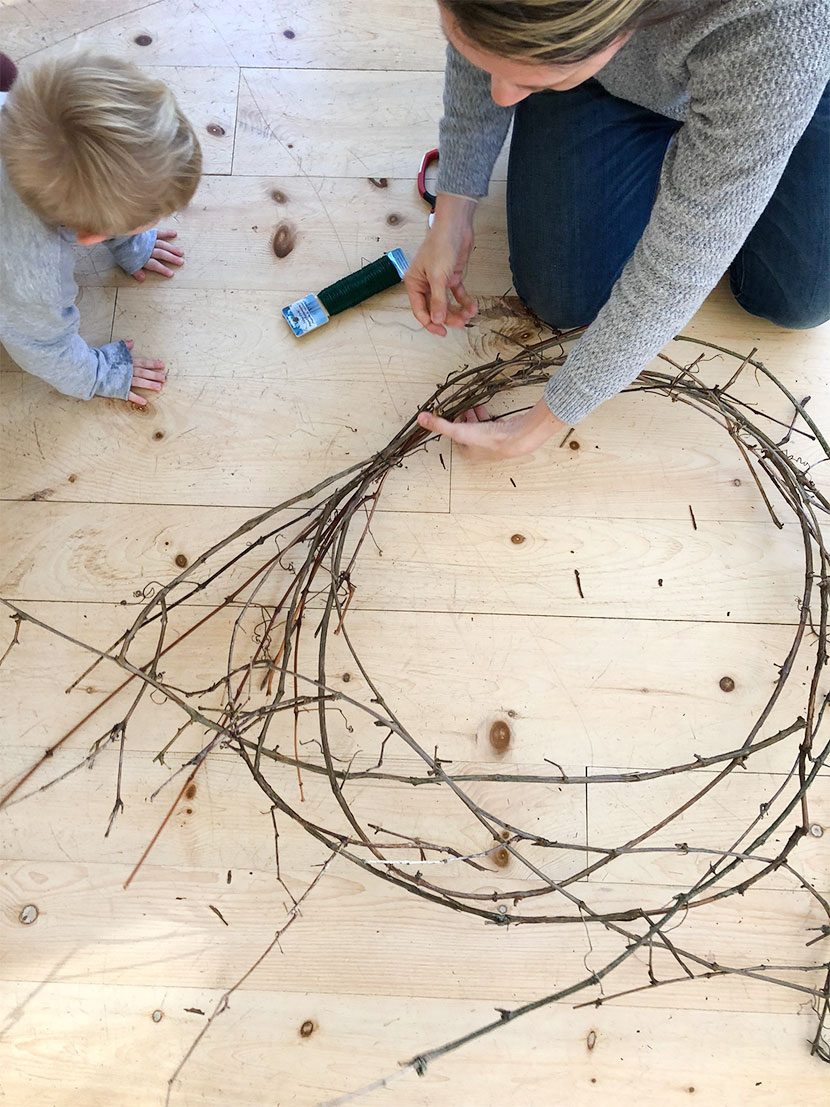 Making the wreath is so easy! Basically, it is a fun and creative game of taming the wilds of the vines. I love these types of things because it means every wreath will be different. I more or less allow the vines to dictate the shape it will take. I look at what I have and see how it naturally falls so I am not fighting it more than necessary.
2. Wrap it tightly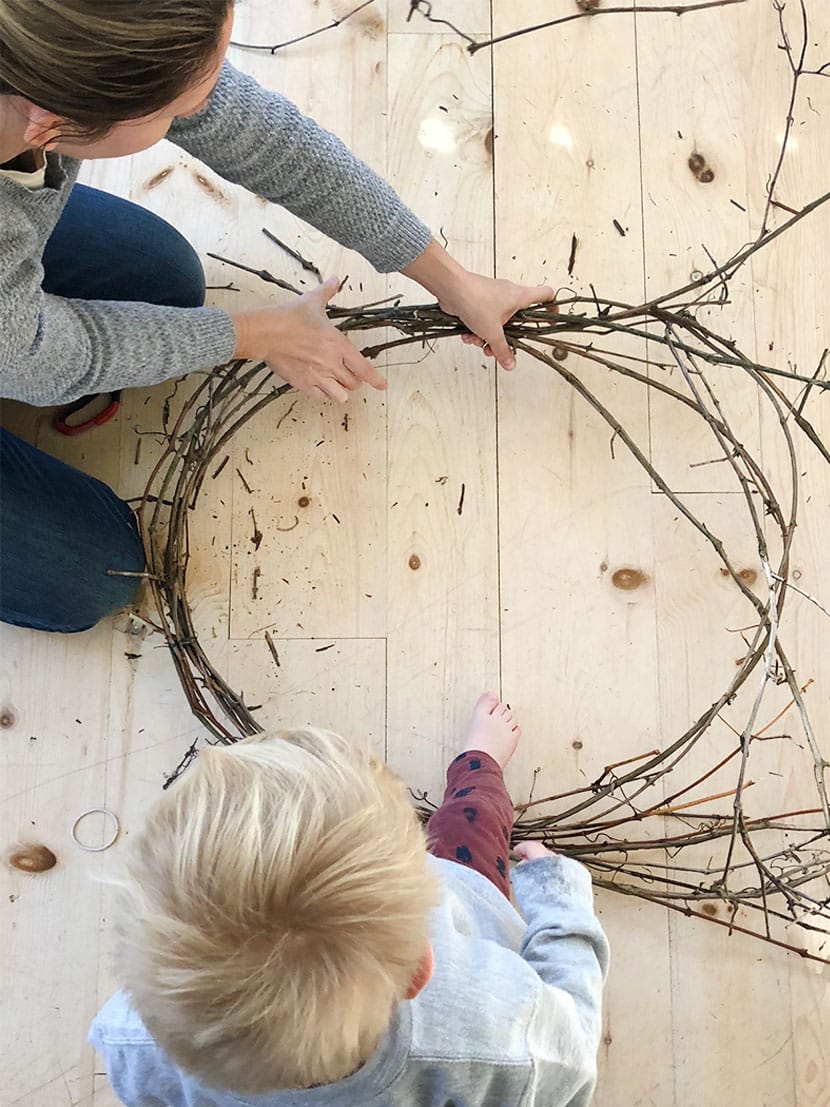 As I find clumps that go together, I cut off a good 10 inches of floral wire and wrap it tightly with the wire and lock it in so the vines don't pull it open.
3. Break Some Vines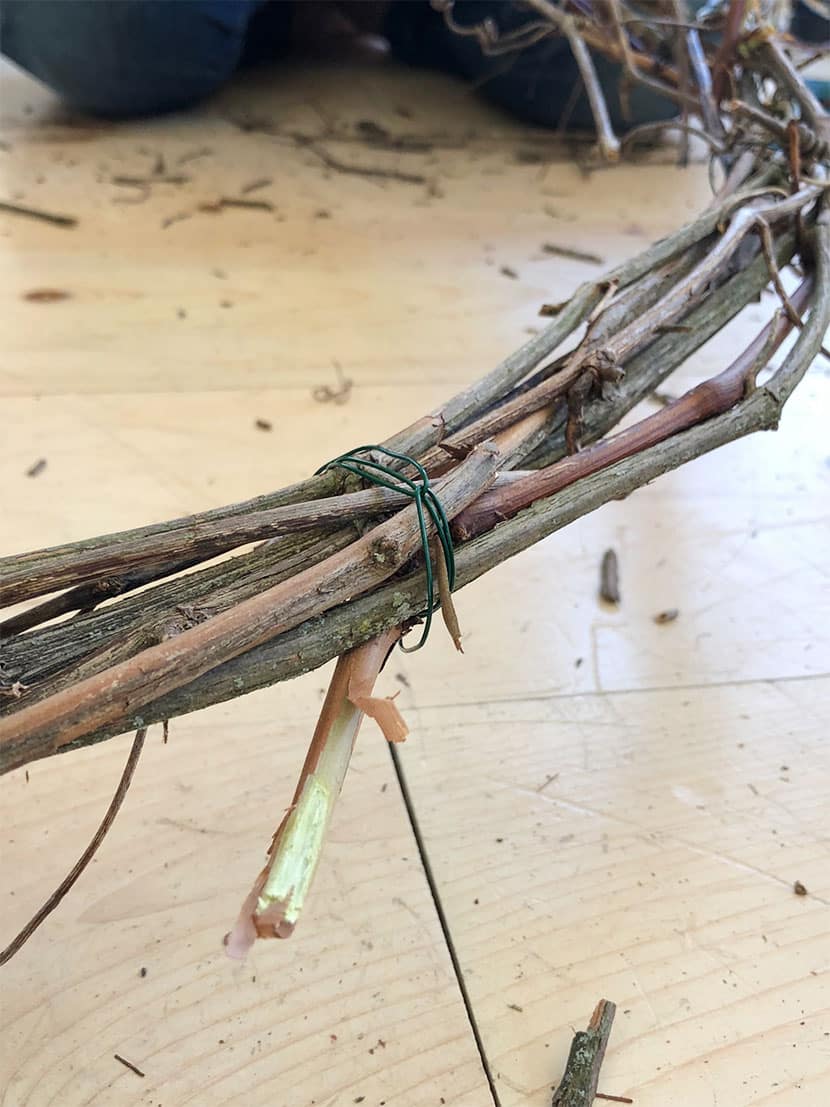 I go around the whole thing till I get it all into a near circle shape. Sometimes I will need to break some vines down to bring them into the shape, but the more you can let them remain in one piece the better.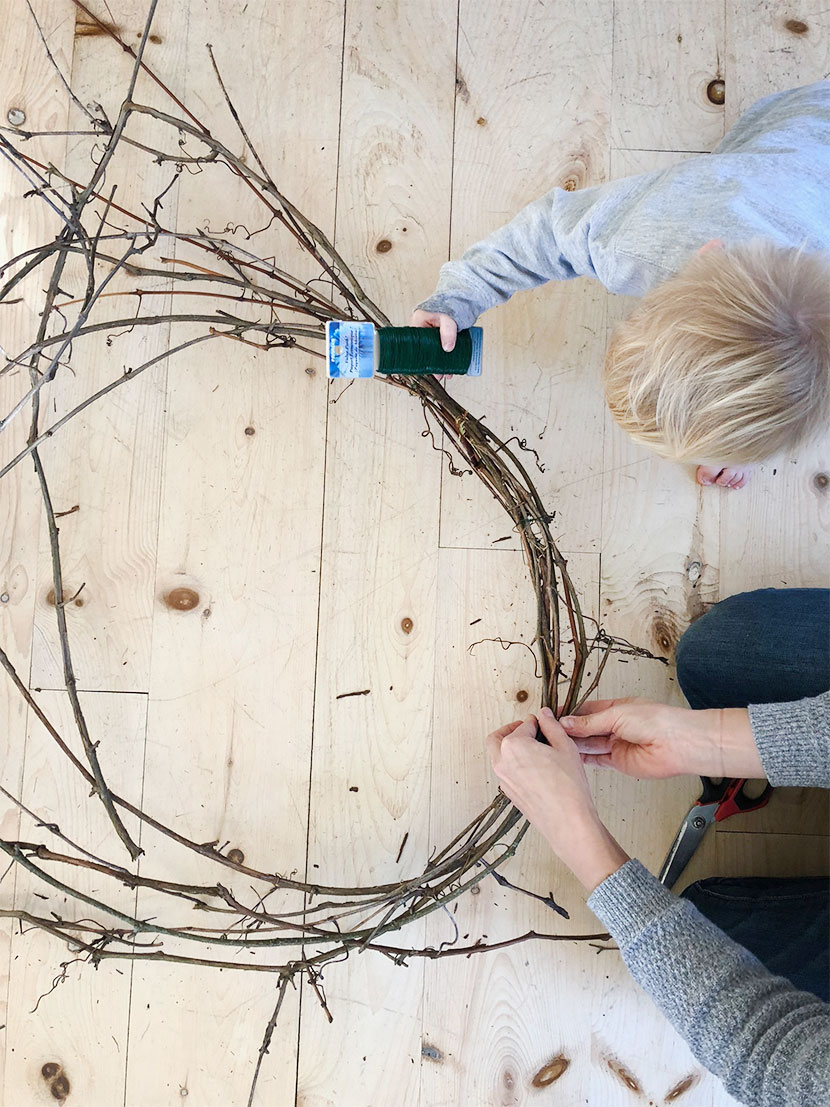 4.  Start Trimming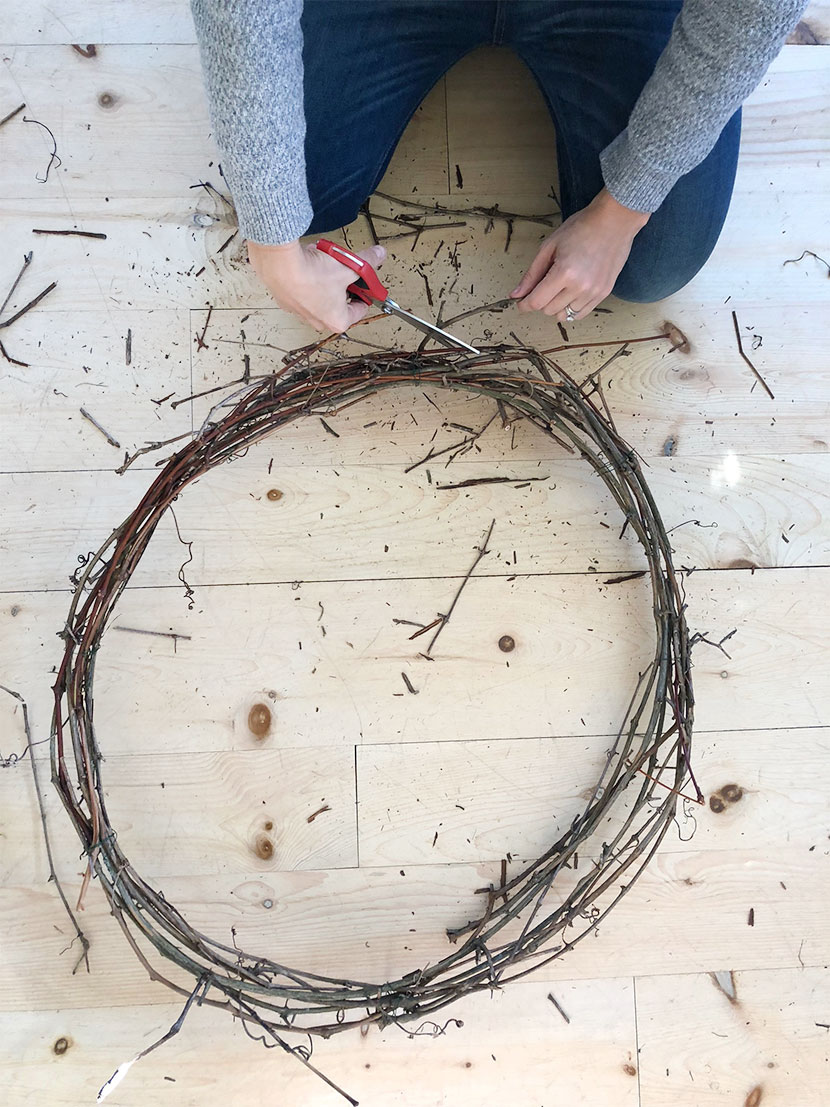 At the very end I trim what needs trimming to make it as clean as desired. You can leave it wild or trim it down. I also find the more vines you have in your wreath the more places you have to stick greenery or dried floral. So the thicker it is the better. I had a hard time this year finding the proper amount of good vines so mine is a little thinner than I would like.
5. Gather Cedar, Pine, and Fire branches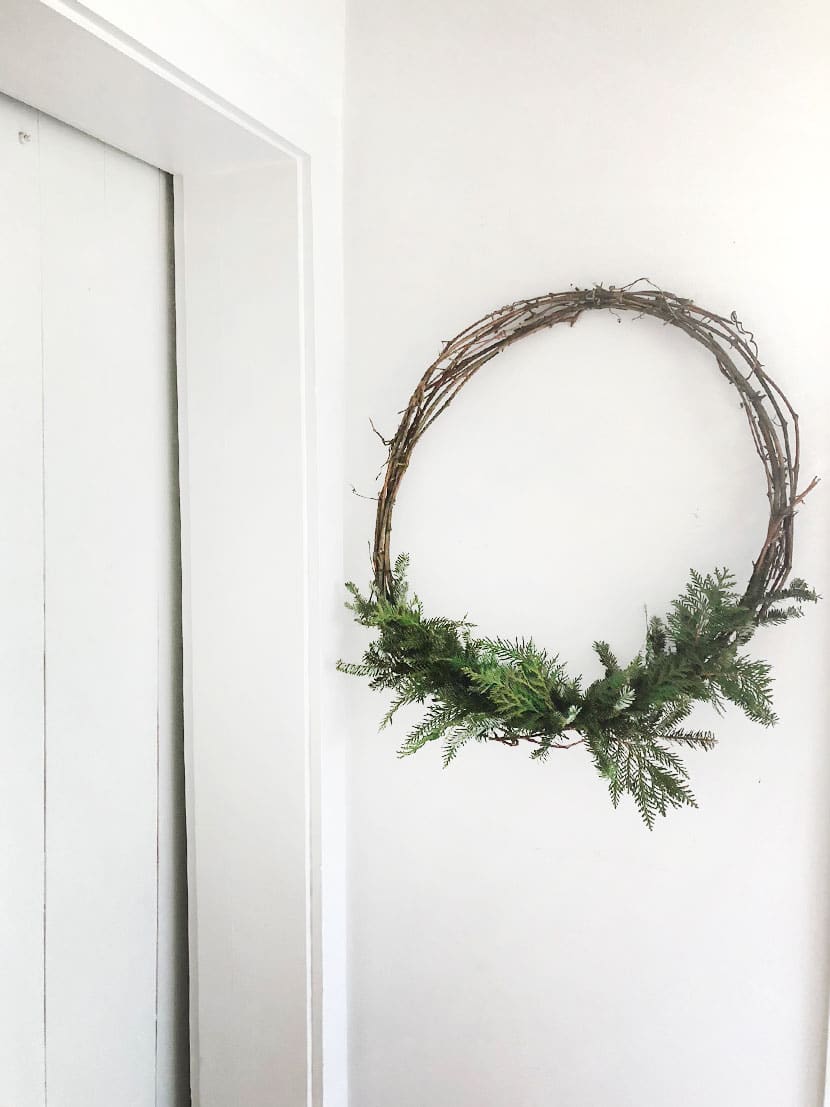 Finally, for the season you can gather cedar, pine, and fire branches to stick into the wreath and create your own wreath. You can see another wreath I made with a grapevine from here. This one was done with all Trader Joe's branches, but obviously, you can forage as well and spend little to no money.
So tell me how do you make your wreaths? Do you have a trick?
Safety Note: Be aware of what you're using, to ensure that you do not make a wreath with poison ivy.
We've got tons of other DIYs on the site for you to enjoy! See the list below —