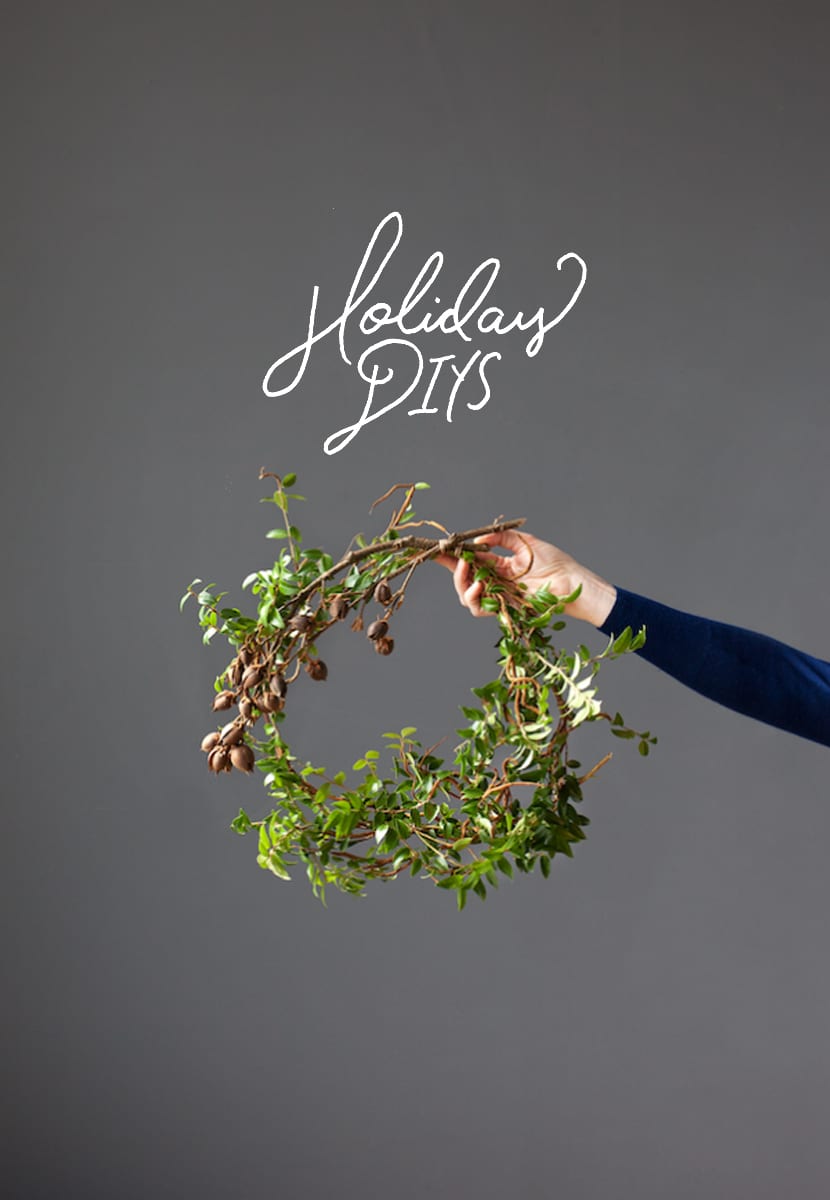 Finally! December has arrived. I have been so ready to talk about holiday things but I try so hard to hold off till December. I love the process of preparing for holidays and this year is extra special since it is our first with Hayes. This year I plan to create a lot of things for our decor because just out our door are hundreds or trees and the decor lies all around us. This means I have been scouring Pinterest for great DIYs and inspiration to make some things myself. I found so many that I wanted to share them with you in hopes it would inspire you to create something for the season as well. So I gathered a few favorites for you.
A Foraged Wreath:
That top image is all foraged and in this post she talks through the process and shows some others she creates. It is really beautiful and I have ever intention of trying my hand this year at create my own foraged ones as well.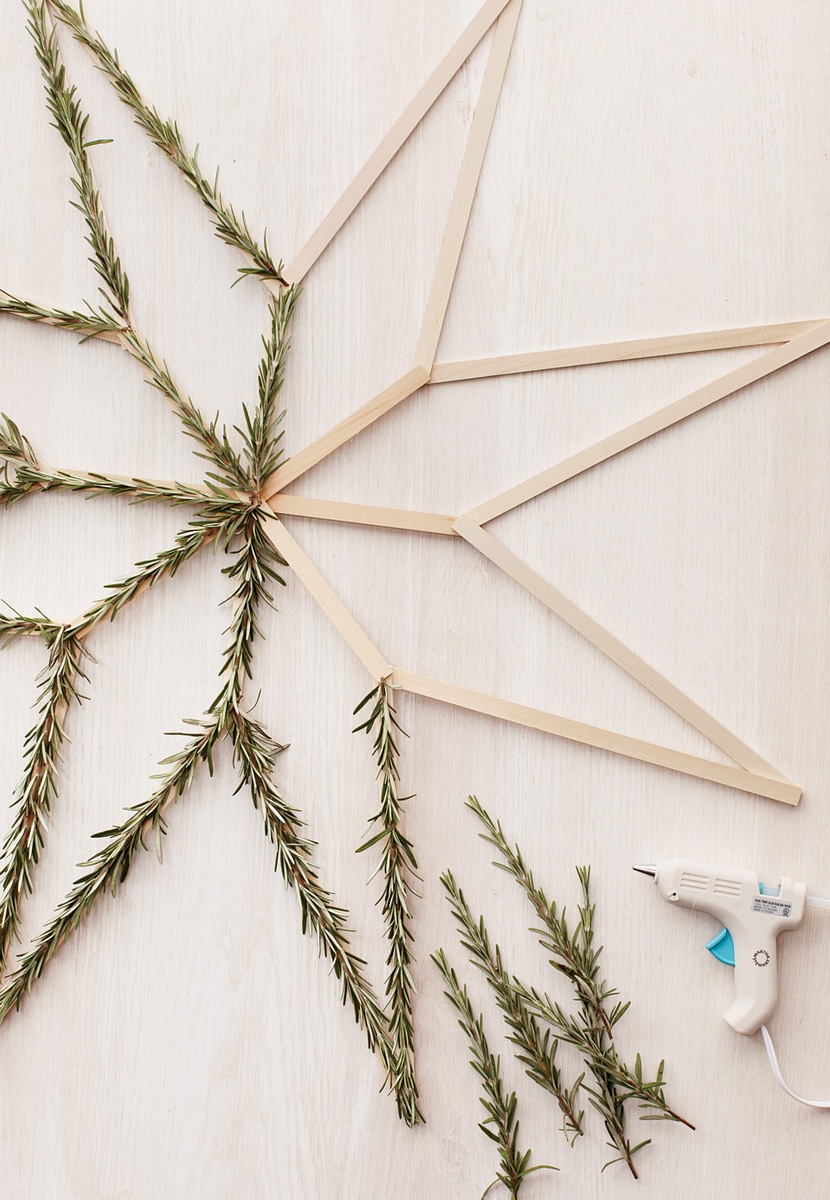 2. Evergreen Stars:
I love these stars that Martha Stewart shares made with just some rosemary or pines and wood sticks. I saw some other ones where they used twigs to make stars. All are very cool and simple to create.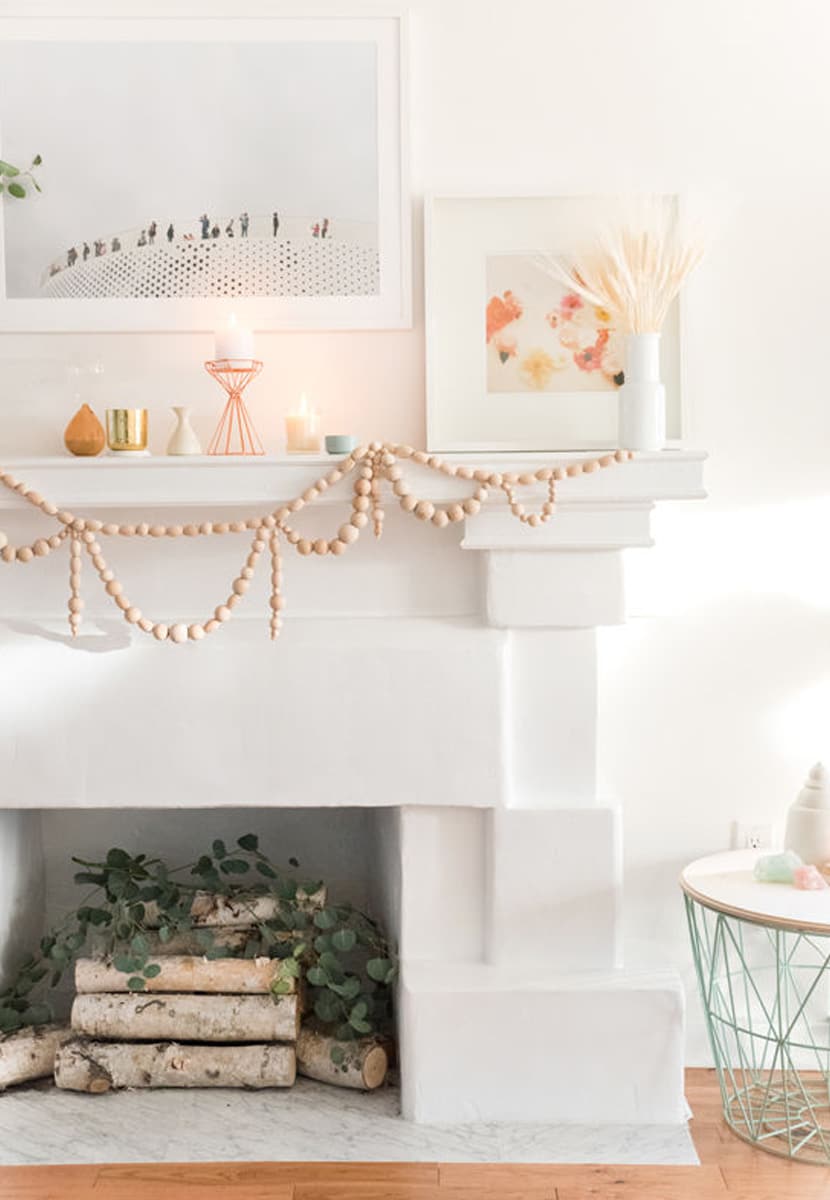 3. Bead Garland:
I admired this garland last year that was on Designlovefest and it is no different now. So gorgeous and I love the Scandinavian feeling of it. So beautiful though this may be a little beyond my DIY skills.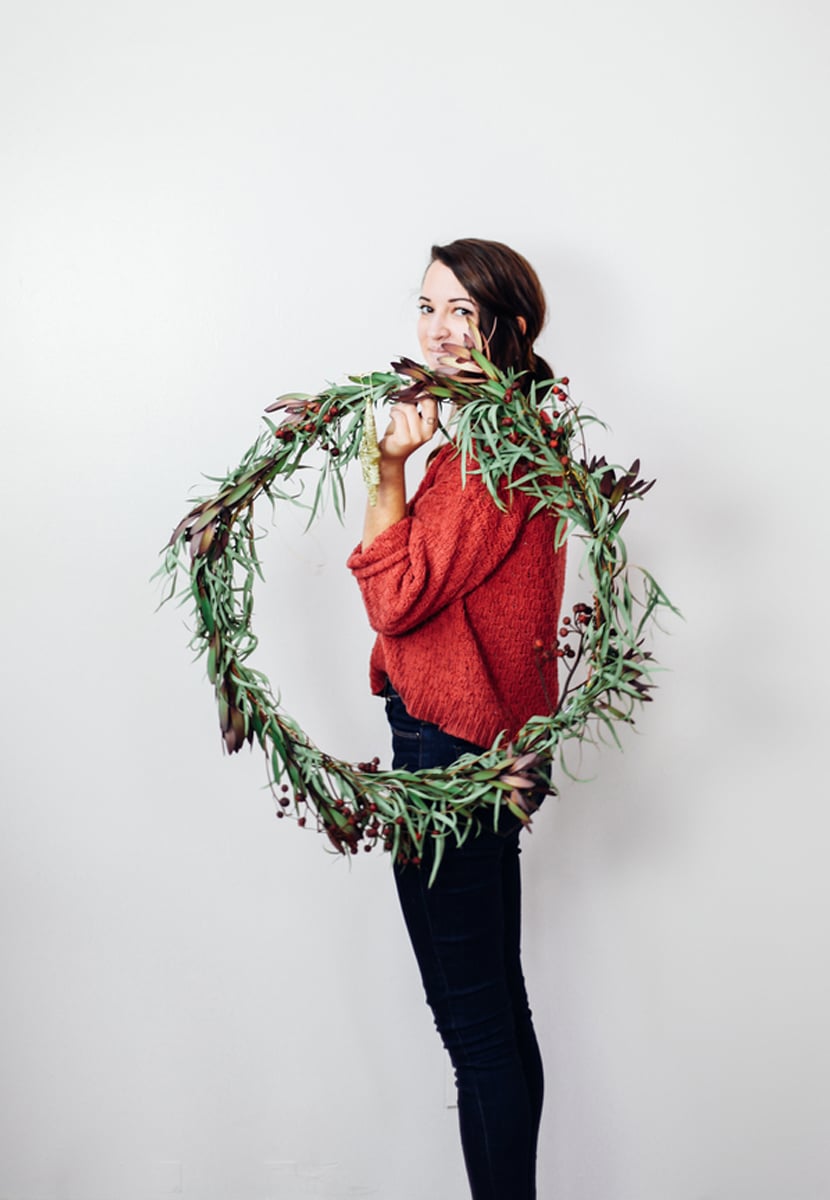 4. Eucalyptse Wreath:
The girls at Treasures and Travels made Pinterest fame off of their wreaths and rightfully so with these made from scratch simple yet organic beauties. I highly suggest you check out their DIY if you want to free-style your own wreath like this.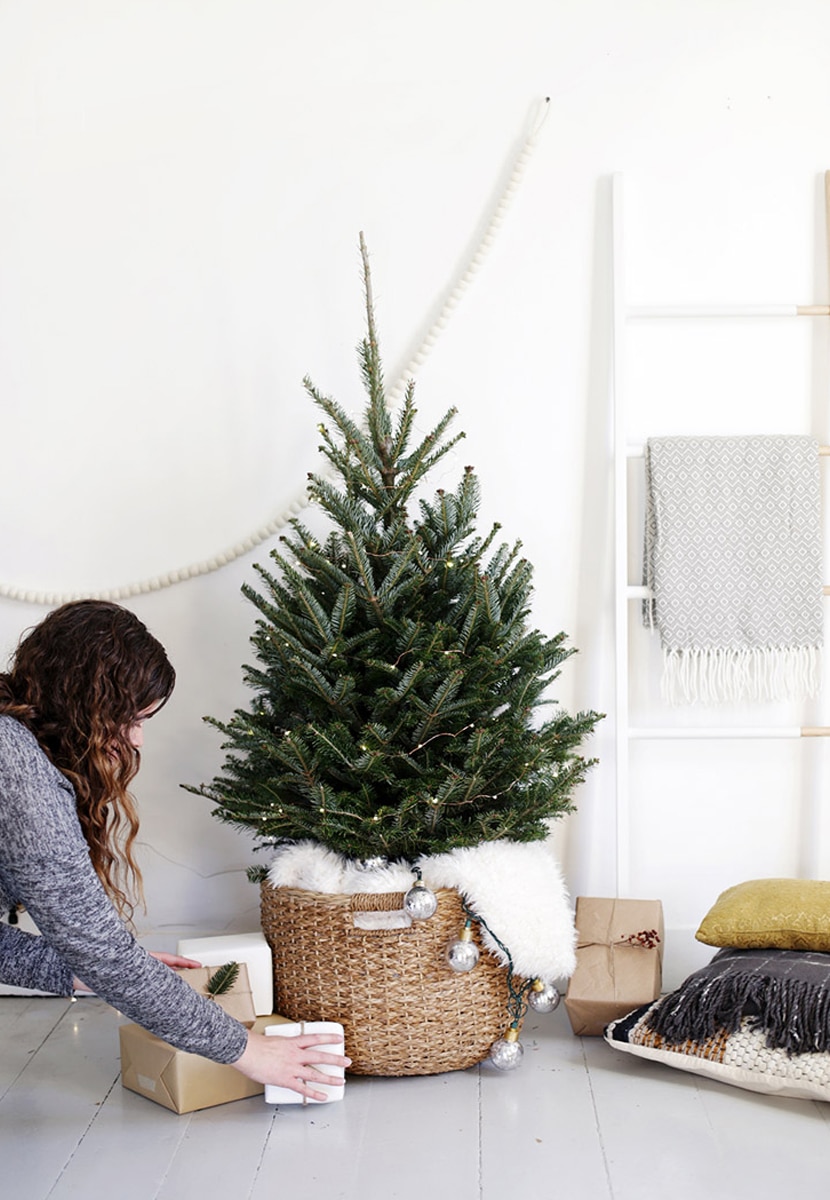 5. The Tree in the Basket:
I love this look. Always have and this year I was going to attempt it, but the basket I want to use is deeply placed in storage so maybe next year. Till now I am taking notes on how they got that basket and tree to work together.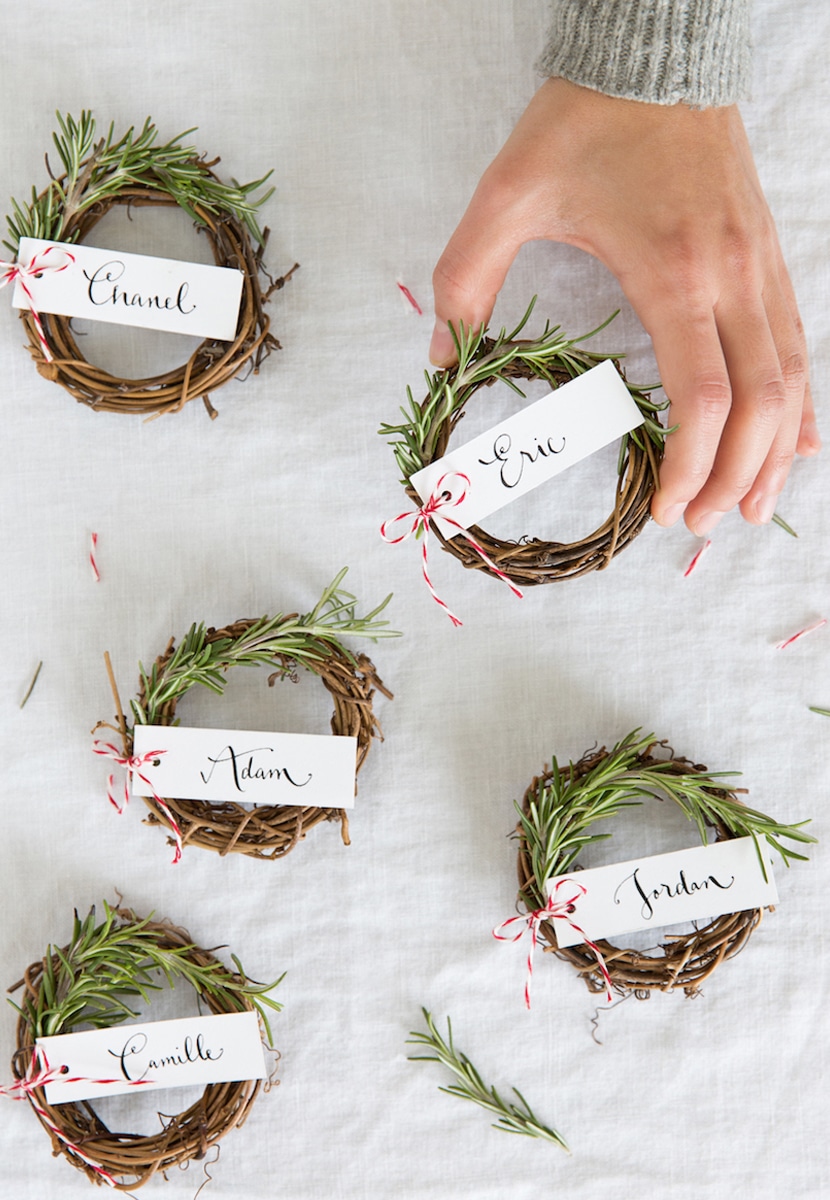 6. Wreath Place Cards:
If you are planning the holiday dinner or going to one where you think it would be fun to have small place cards for all the guests these ones are so cute and simple and feel so fresh. There is nothing better than tiny wreaths.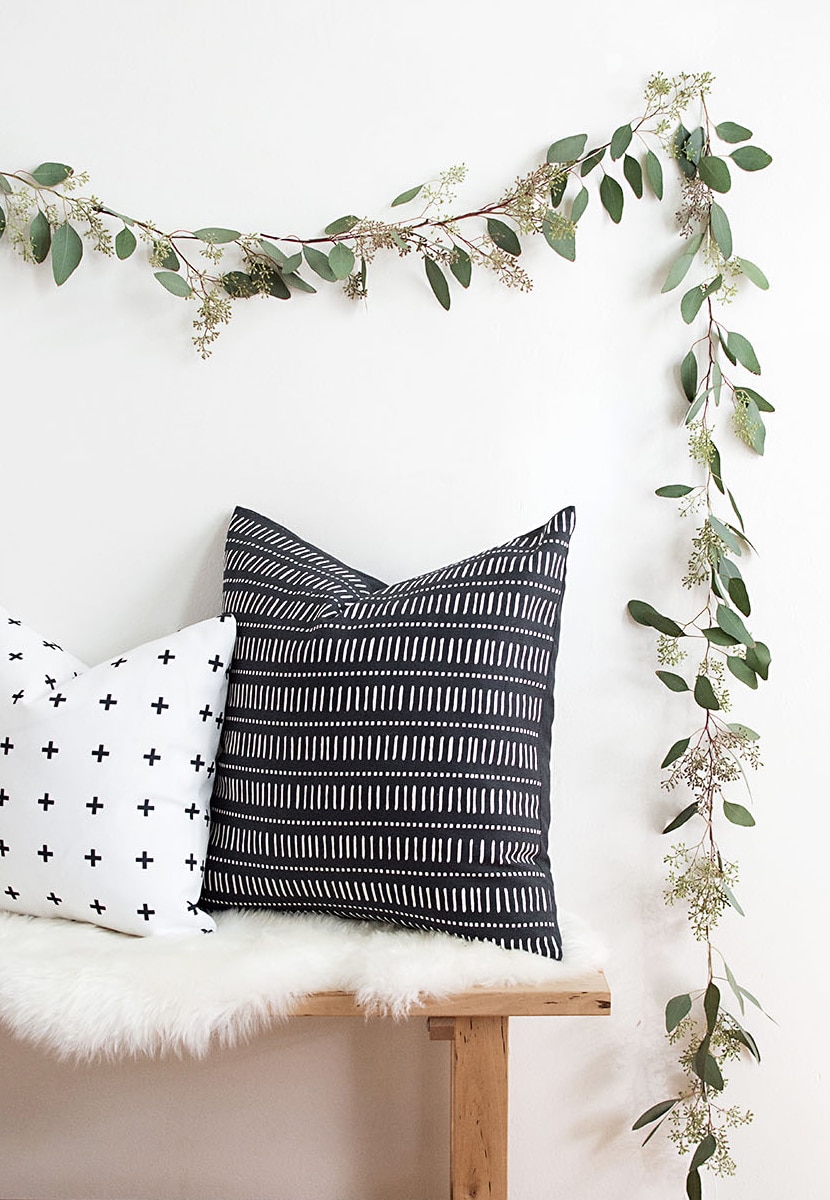 7. Eucalyptus Garland:
This DIY really could be done with any foliage you want but I just love love love how this one is so light and airy. A perfect compliment to other garland you may have in your house or to offset the tree.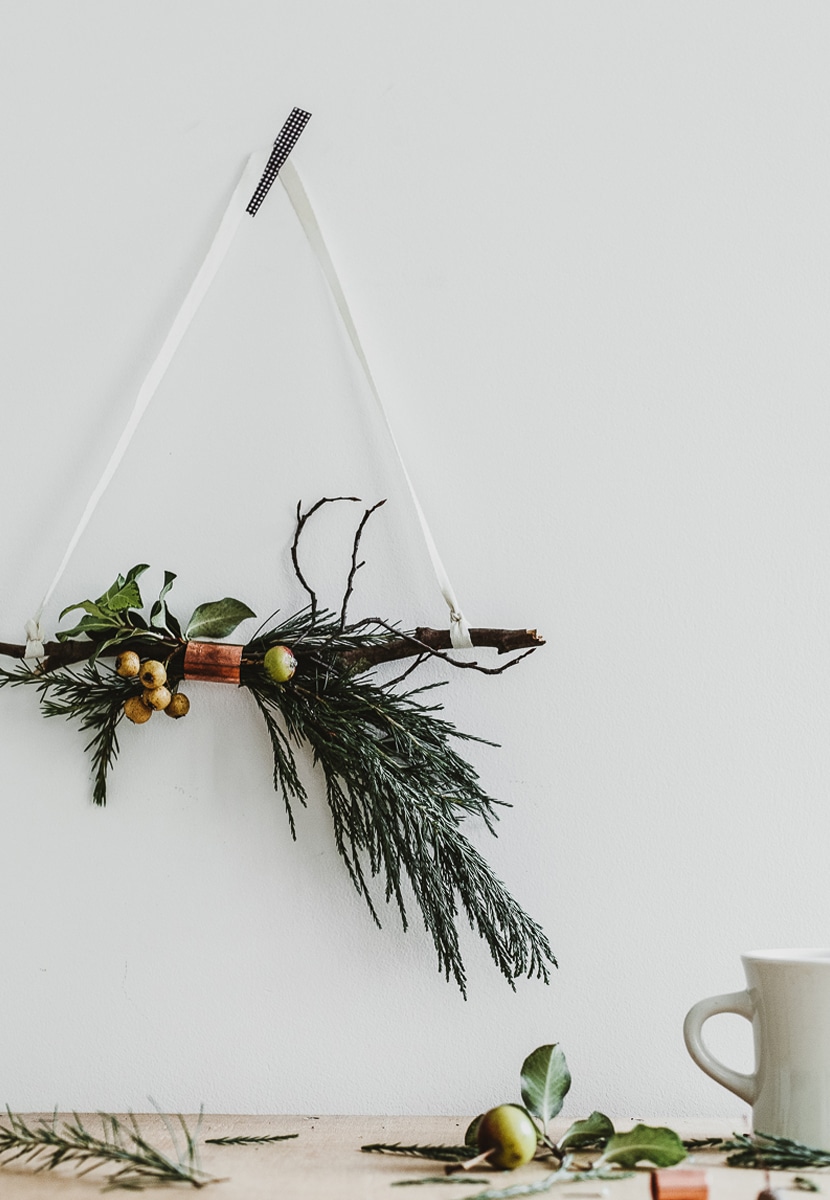 8. A Copper and Twig Wreath:
This is a little more of a swag but I love the look and it would be so simple to make. I also think this would make a great gift for anyone you are not sure what to give. For instance I might make something like this for our neighbor who plows our driveway.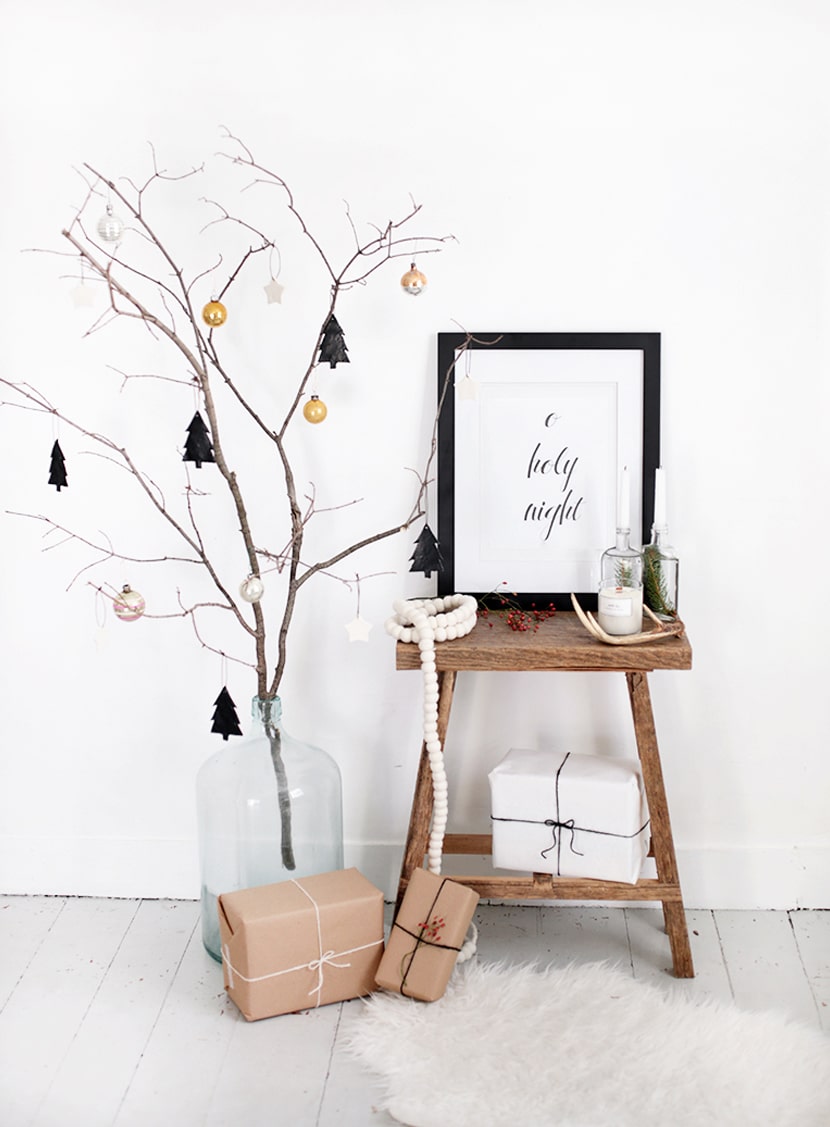 9. A Tree Branch Tree:
I remember the first year we were married and completely broke I did something like this. At the time I felt silly, but now looking back it was very cool. I made all our ornaments that year and hung them on a large tree branch from our backyard. It was simple and perfectly us in that time in life.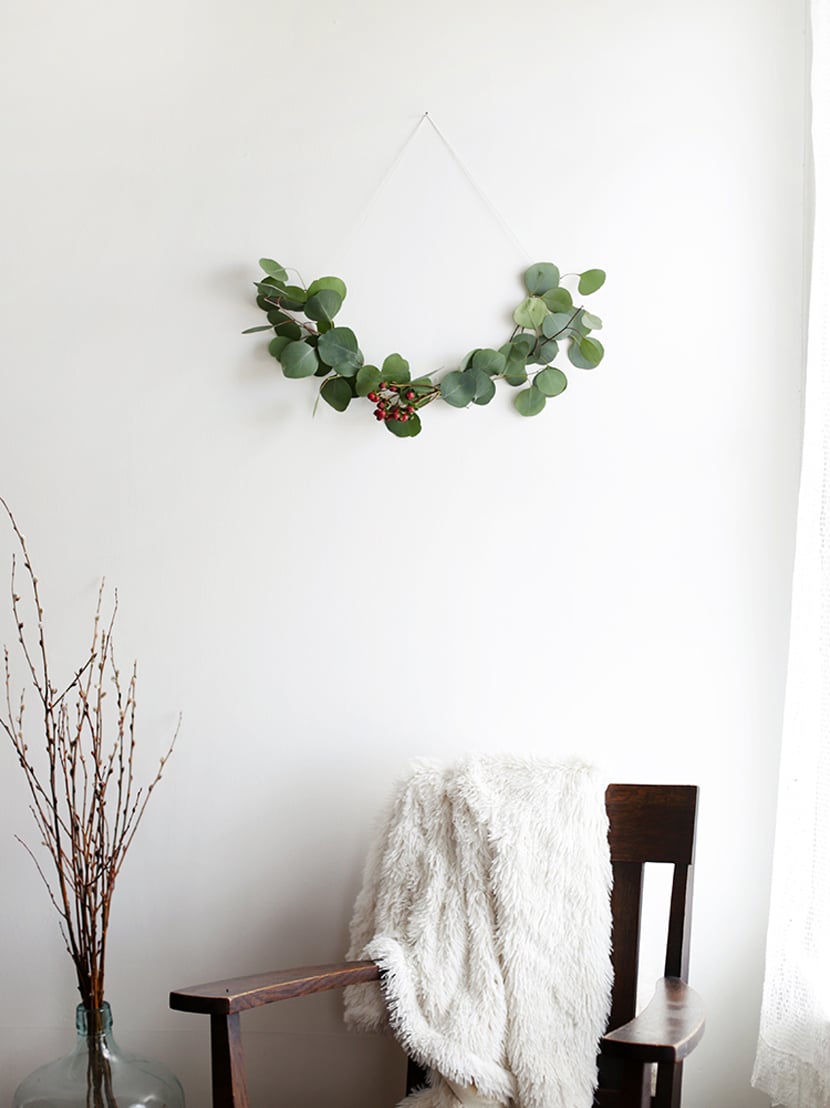 10. A Minimal Wreath:
Once again Eucalyptus is winning here. I love how it appears to be floating. It is such a cool little wreath but yet so simple.
What DIYS are you doing for the holidays? Any favorites you have seen or ones you want to try!?