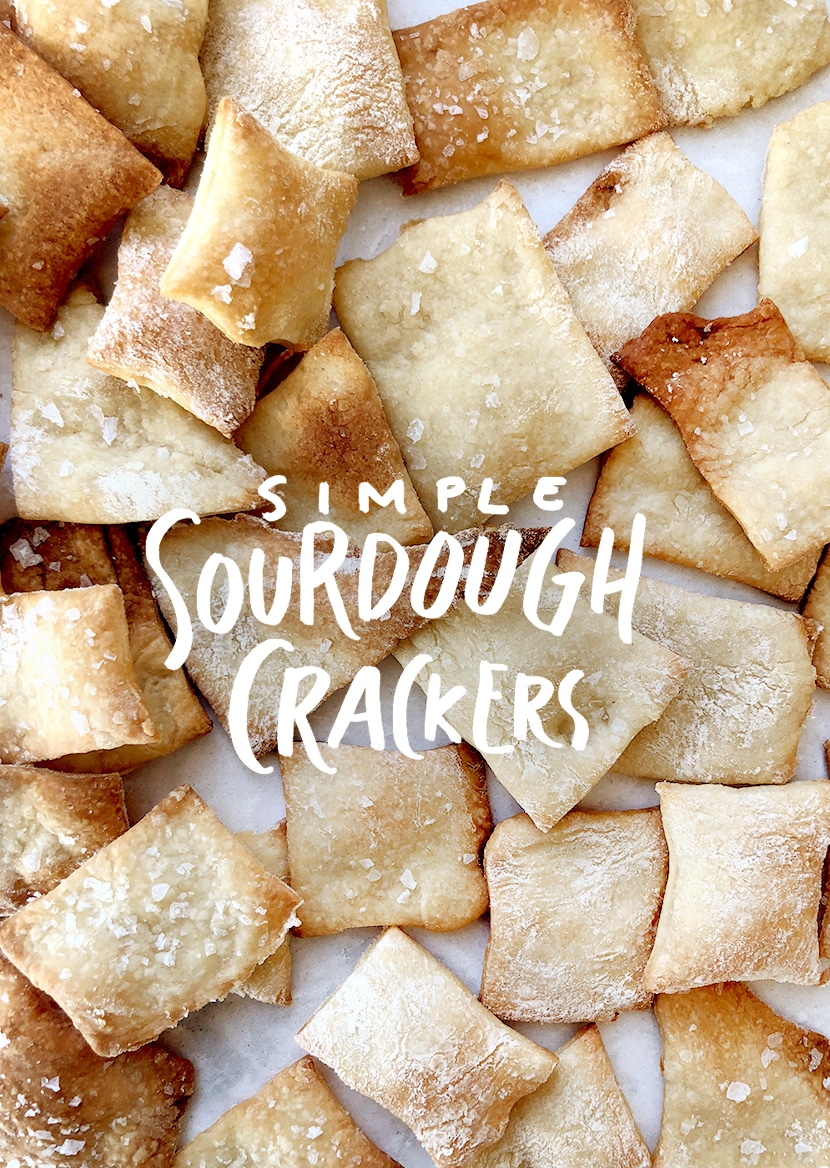 Shouldn't the best things in life be simple? I think so! So when I ran out of crackers at a dinner party not long ago, I realized why couldn't we just make our own. In under 30 minutes and before our friends arrived, I had over 3 dozen crackers warm and ready for a cheese plate and my Sourdough starter was happy to be used. These super simple and easy crackers are now our pantry staple we keep in a jar in our pantry. Over the course of the last few weeks we have saved more than $30 on groceries because I am making them myself with the most readily available ingredients in our pantry. A simple thing that is basically free…how about that?
As I said last week I am going to be sharing more recipes that are focused on seasons and economy. I also believe that food should be absolutely simple and easy for everyone. All it takes though is some intention and adding new things into rhythms in our weeks slowly. This is a new one for us but a fun one.
You guys keep asking for our Sourdough recipe and I am working with my friend who I got my starter and recipe from to do a post, but for now, let's make some crackers okay?!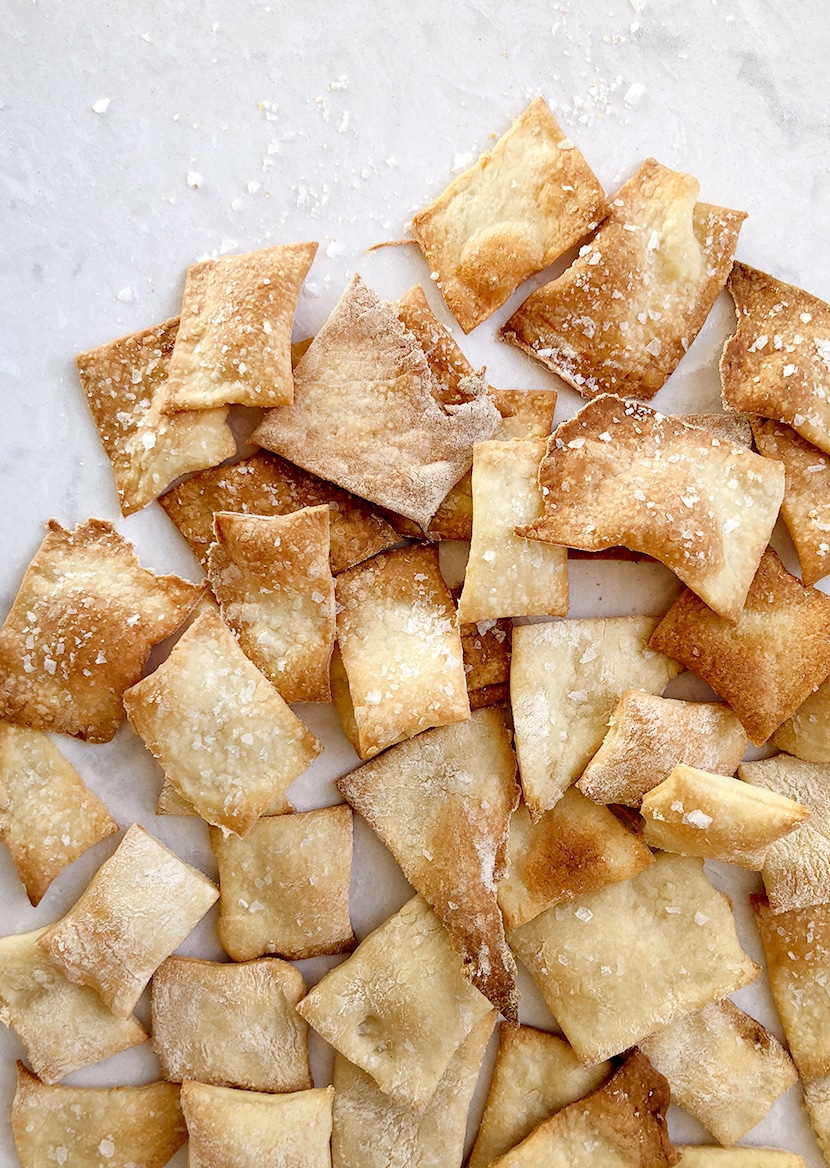 Gather these ingredients:
2/3 Cups of sourdough starter (I use mine right before I feed it that day to make these)
3 Tblsp. Olive Oil
3/4 Cups Unbleached All Purpose Flour (I have also used whole wheat and it works very well as well)
1/4 tsp. fine salt
1/4 tsp. baking soda
Course finishing salt to spring on top ( I use Maldon)
What Equipment you need:
1-2 Non-stick baking sheets
1 cooling rack
1 non-stick spatula for stirring
rolling pin
Pastry Scraper (one of my favorite tools in the kitchen)
Metal Spatula
Oven Mits
Jar for Storage
Oven
Before we begin, if you do not have Sourdough starter but want some here is how to make it. Or if you have no interest in starting that venture I suggest using this recipe instead. I have used it a few times and it works out great, but I won't lie the Soudough version is better.
To make the crackers here is what you do:
Combine all ingredients in a mixing bowl. I use a rubber spatula to combine the dough. Then use my hands to need it till it is well mixed and a nice ball.
Let sit for 30 minutes to 2 hours. This helps the sourdough flavor come out through fermentation etc.
About 15 min. before you are ready to cook preheat the oven to 400 degrees Fahrenheit.
While the oven readies, place dough on the counter that is sprinkled with flour and divide your dough into two balls. Roll the first ball out to about a 1/2 inch to 1/4 inch thick.
Then slice the crackers into squares using the pastry scraper. You can also use a pizza cutter, but I hate cleaning them so I like the pastry scraper better.
 Place each cracker on the baking sheet one by one with a little space between and before placing in the oven sprinkle them with course salt.
Cook till they are golden brown in color around 5-8 minutes depending on your oven.
Remove from oven and let cool before storing in a jar.
Repeat these steps till all crackers are cooked and ready for storage.
I typically do this the day before I make bread or early in the morning on a weekend. I figure the cost of these guys is about $1 total for more than you would receive in 1 box of crackers bought at the grocery store. They are so simple and I have totally messed up the ingredients and they still turned out awesome. You can add in rosemary or thyme or even some cheese to the dough as well if you want. You can also shave fresh parmesan on them in the last couple minutes of baking and skip the salt if you want. Either way they are amazing and better than ANY cracker I have ever bought.
One trick I do for this though is to sometimes double the recipe especially if I know we will want more that week. If I don't want to cook them right away I can stop the fermenting process by placing them in the fridge and waiting till we want more or if I have dinner guests that week.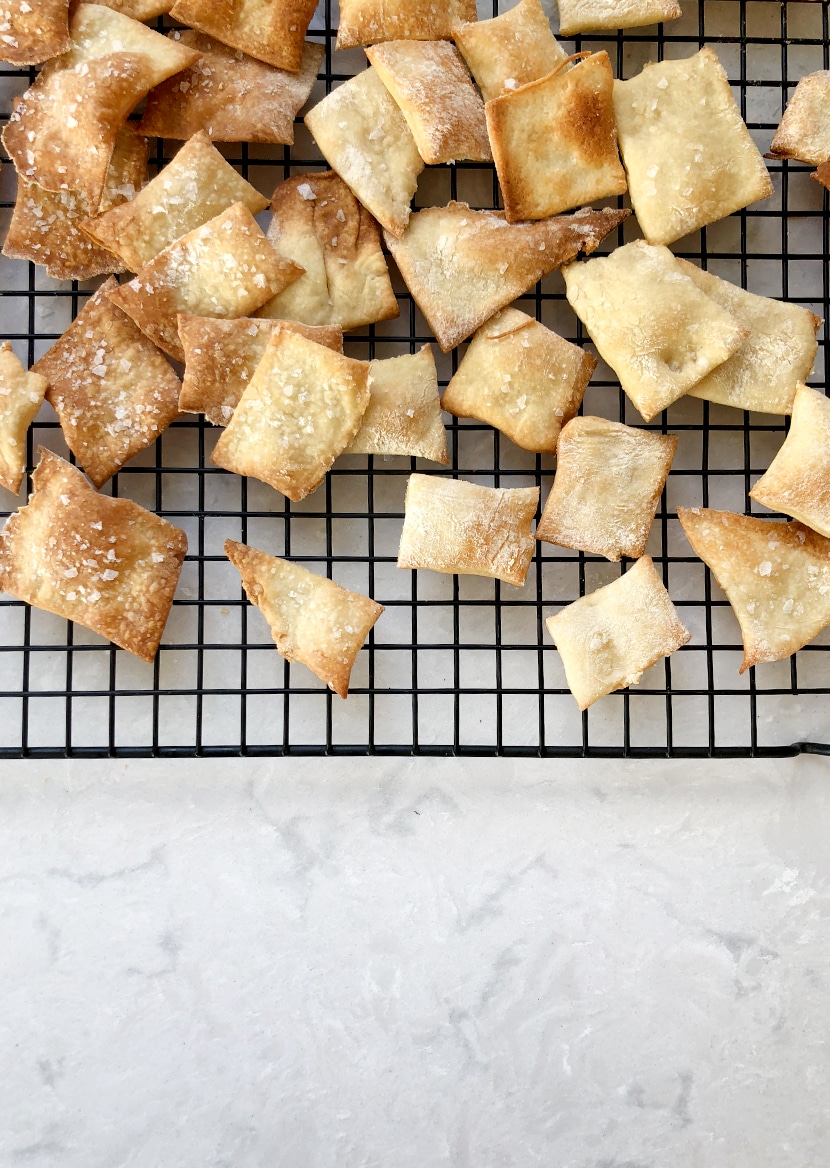 I find that making these small changes has also helped eliminate some trash and items we are recycling as well. Not having the box or the bag they come in to get rid of is really nice. Instead, we just reuse the jar over and over again and I get my flour in bulk at our co-op so I reuse the same bag as well. Simple ways to be more conscious while being healthy and finding rhythms in our cooking and days. Crackers never go out of season and are always awesome to have on hand any season.
Do you make your own crackers? What do you love about doing it? Have you never done this? Does it seem like something you could start doing?