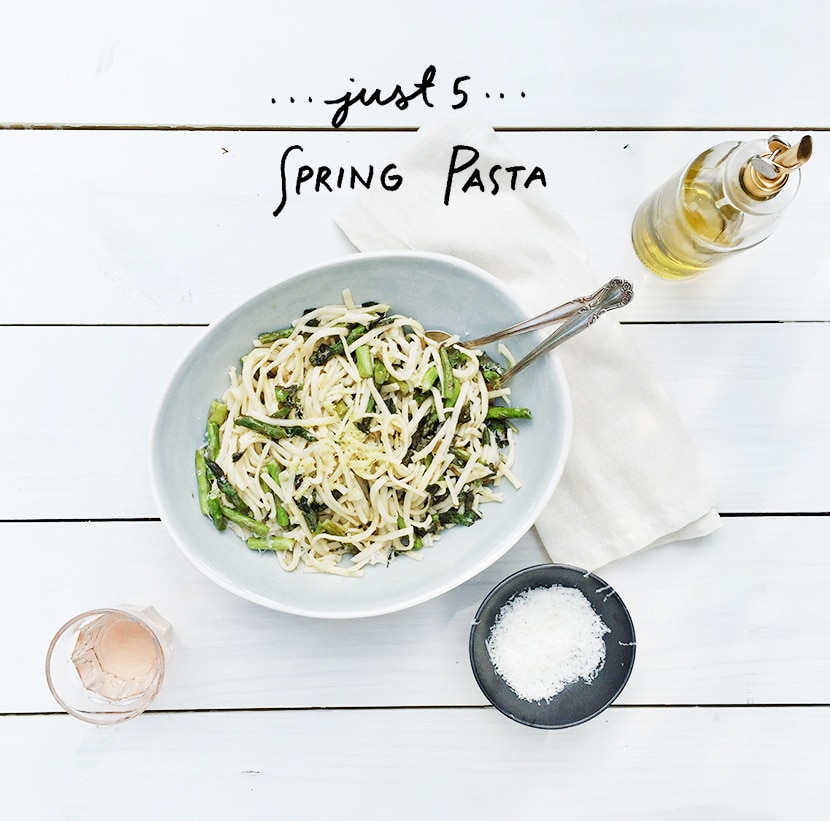 Since we are already on the theme of eating alfresco and getting out in the spring weather, I thought it was only right to share a favorite go-to spring pasta dish that you can make any night of the week. You can enjoy it on a rainy evening with the windows open or on the porch on a sunny evening warmed by the last few rays of sun falling on the table. However you enjoy this meal, I promise it is simple, beautiful, and filling. The simple and small luxuries like a pasta dish can for sure make your week.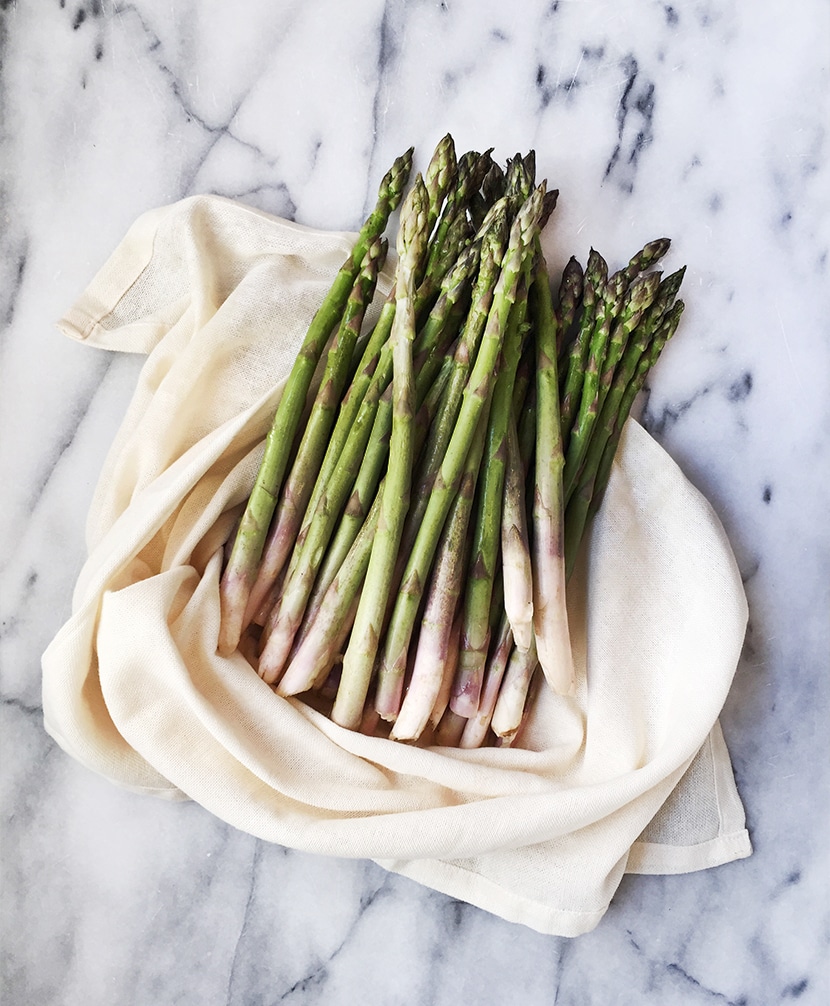 Though, most of my Just 5 recipes, are just that; 5 ingredients, every once and awhile you need a couple other items to take it to the next level. This recipe is no different, but they should be staples already sitting in your pantry, so you won't need a special trip to the store.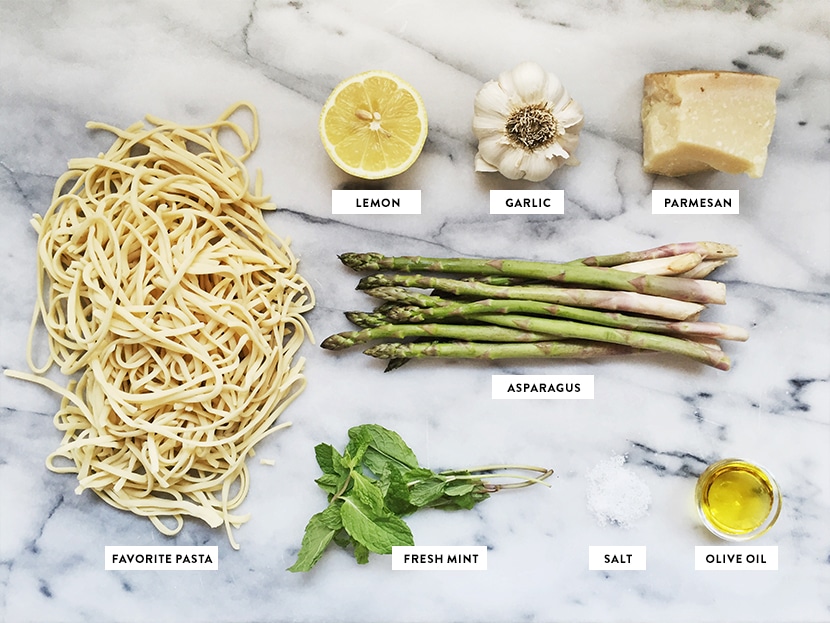 This dish came to me last spring after a day at the farmer's market, where I saw beautiful asparagus at every stand. I wanted an easy way to make it a shining piece on the table without making creating anything difficult or complicated. There are a lot of great asparagus recipes but what I love about this recipe is how quick it comes together. It all takes about 15 minutes to put on the table and you only need this one dish to make for a great meal. Woo hoo!
Here is what you will need:
1 box or 1/2 pound of fresh pasta. We like buying freshly made gluten-free pasta. We don't eat it often but when we do it has to be done right. 
1 lemon for zesting and juicing
2-3 garlic cloves
Fresh parmesan for topping the pasta
1 large handful fresh mint
1 bundle of fresh, organic, and local asparagus
3-4 large pinches of salt
1/4 cup of olive oil.
1 splash of a cooking oil such as grapeseed oil, coconut oil, and sesame oil
optional: 
Sausage or some kind of mint. Shrimp is great with this as well
Rose Wine is recommended but to each their own
Red pepper flakes if you like it spicier (add them at the end)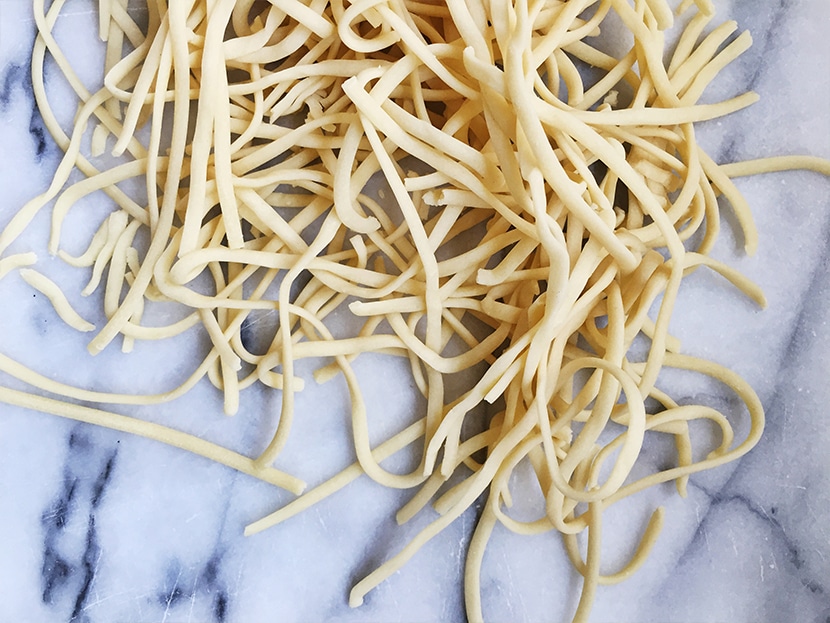 To make this for you and a friend here is all you will need to do:
1. THOROUGHLY wash the asparagus. If you purchased your asparagus from a market or from a local source, most likely there is a lot of sand and grit. That is part of getting vegetables from a farm. So, you will want to really wash it off to make sure you don't have a gritty pasta. You will thank me later.
2. Loosely chop the garlic and snap off the woody ends of your asparagus. You will also want to loosely chop your asparagus to bitesize pieces at this point as well.
3. Heat your large pan you will use for sautéing the veggies. If you are cooking pasta from a box follow the directions on the box. If you are cooking handmade pasta either follow the directions of where you got them or you can do it like we did. Place water in a pot and place your pasta in a handled colander similar to this one. Once the water is boiling fully, place the colander in the water while leaving the handle out. After 2-3 minutes, depending on how al dante you would like your pasta, remove the pasta and allow it to drain. No matter your cooking method add a couple pinches to the water either way.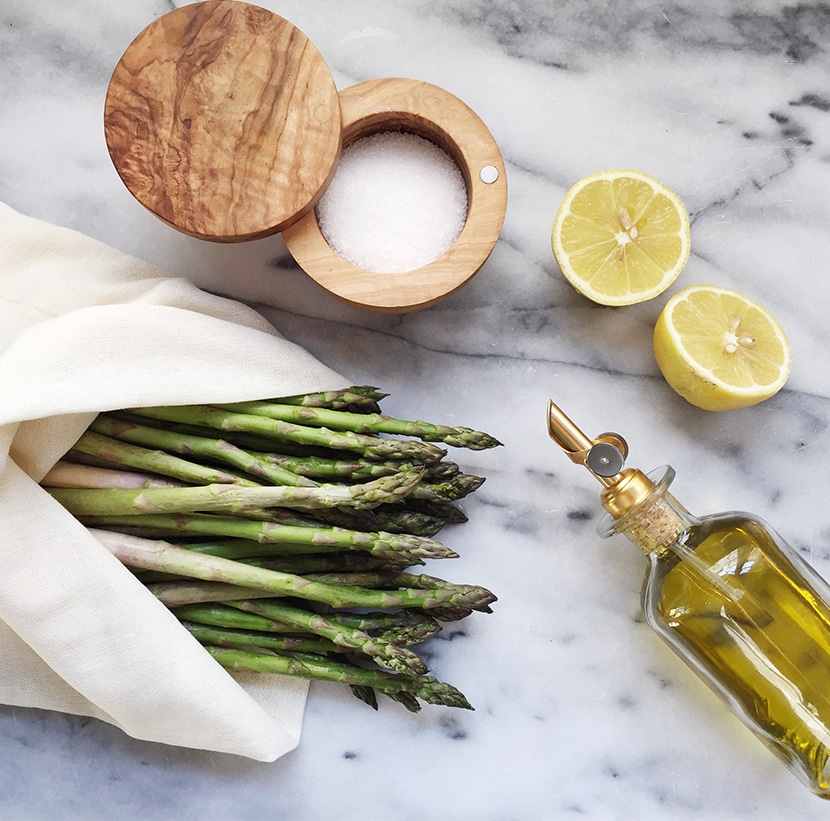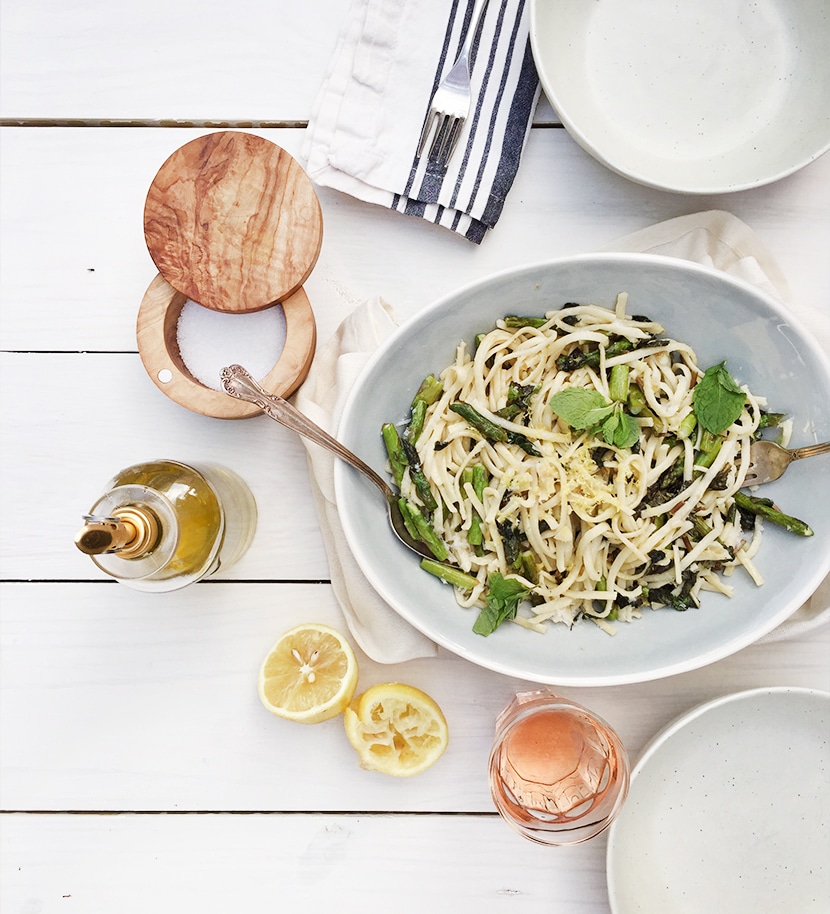 4. Once the large pan is warm add your cooking oil to the pan and toss in your garlic and after a minute or two add your asparagus. Keep heat on medium/low to keep things cooking but not getting burnt or soggy. Let it cook for 3-5 minutes depending on heat. Turn heat off but keep on stove.
5. Once pasta is cooked and drained drop it into the pan where the garlic and asparagus are. Drizzle on the olive oil and squeeze half the juice of a lemon all over. Sprinkle on 2-3 pinches of salt as desired and toss all together.
6. Place in a serving bowl and sprinkle your mint leaves and lemon zest on top of the pasta.
7. To serve bring to table, pour a glass of wine, serve onto plates while still warm, and don't judge anyone for their choice for the amount of parmesan they add on top.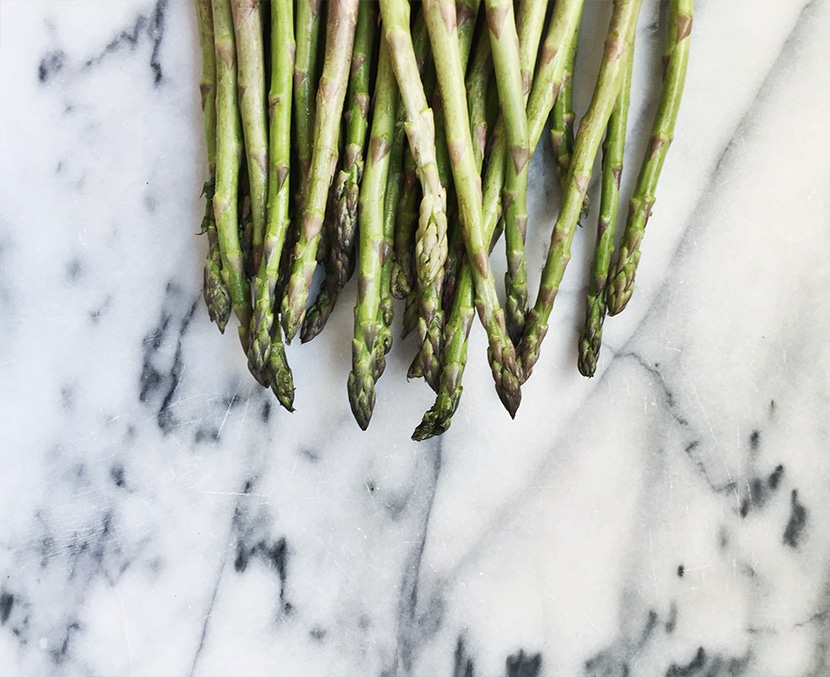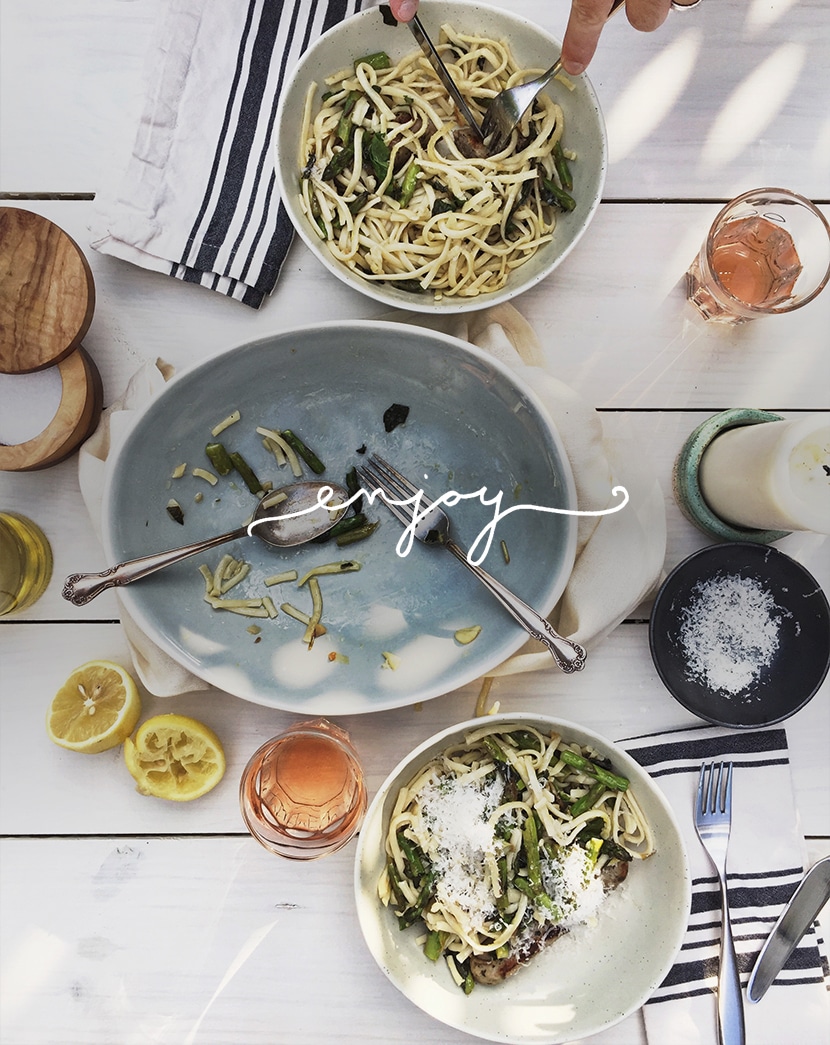 Like I said, this is a very simple dish that can be eaten on it's own or paired with a meat if you want. The point is this is a meal that you can make tonight and it doesn't leave you for an hour in the kitchen, which means you will be able to spend more time enjoying the weather after a long day. Hope you are having a wonderful week so far!
Happy Earth Day!