There are many great chicken waterers out there but we have found that this diy chicken waterer is without a doubt the easiest and most affordable way to keep your chickens with fresh water. You don't need much and in fact it is incredibly easy to create for almost anyone.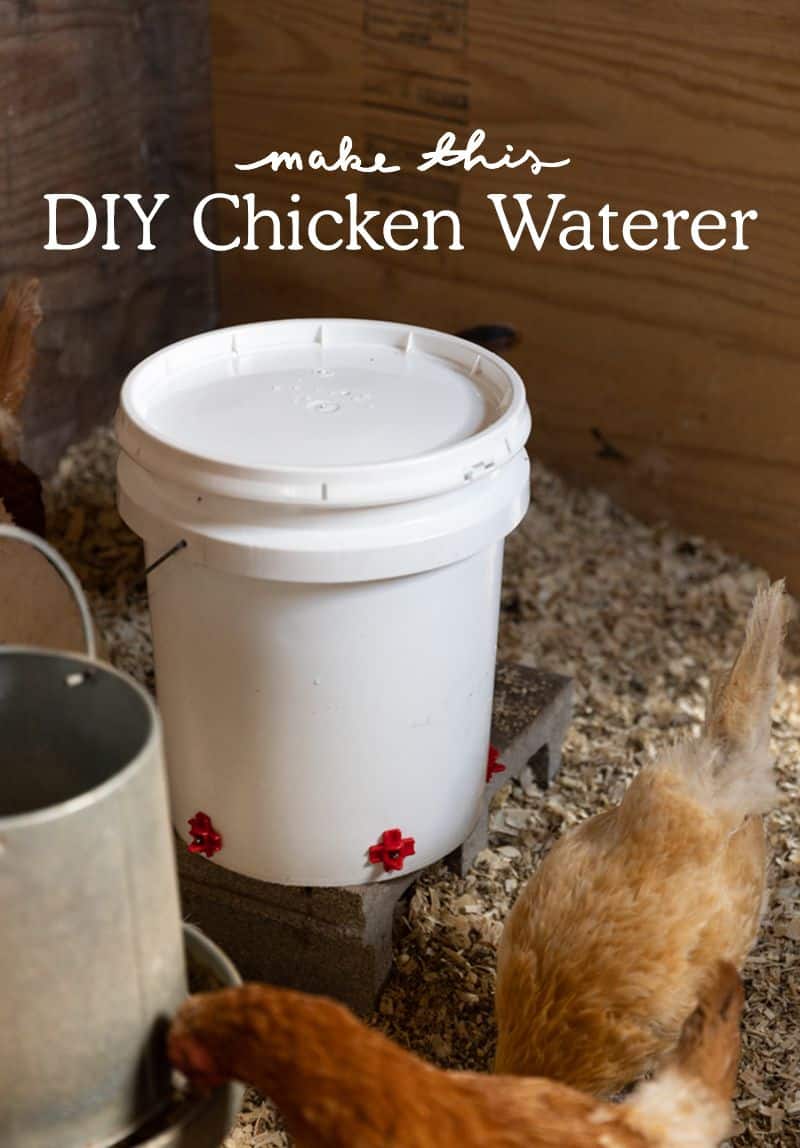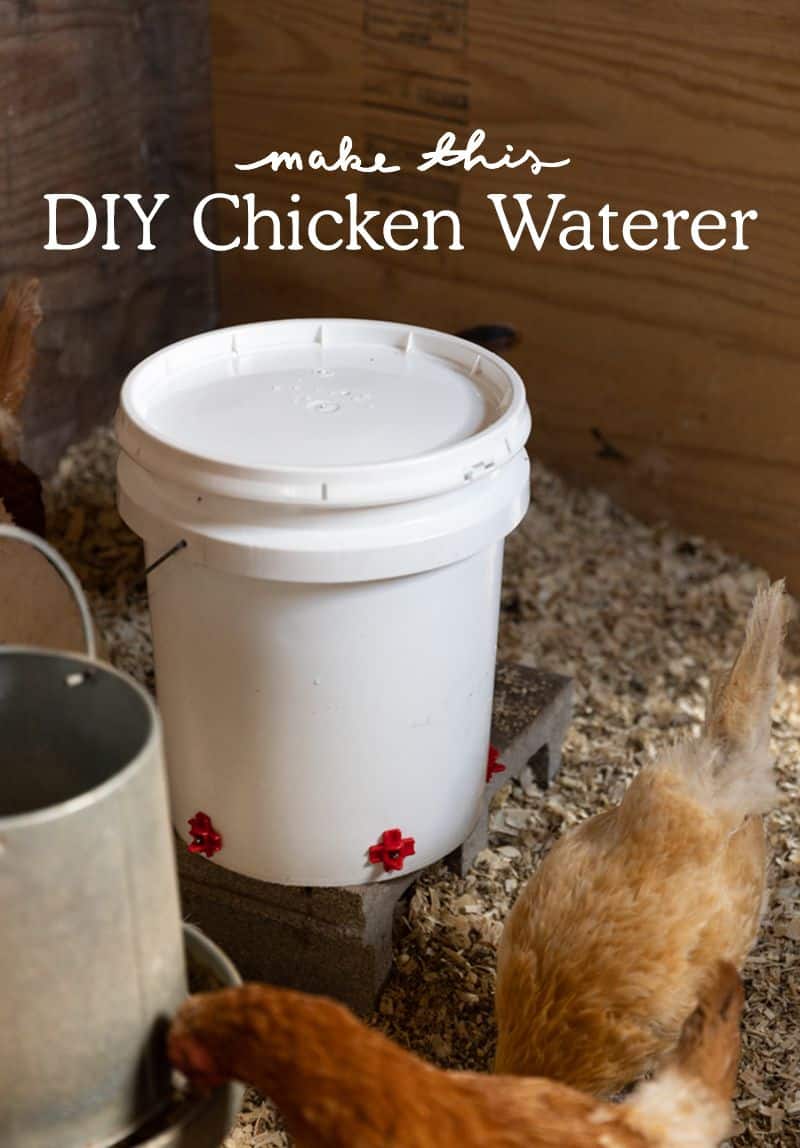 Creating a simple DIY Chicken Waterer takes such little work that you will have a brand new waterer ready to be used through any season. It is incredibly important to have a good watering system for your chickens so they can have fresh water regularly. If you want healthy chickens a good watering system will be essential to their health. With this simple DIY, you can use a gravity system, chicken nipple plugs, and a classic 5-gallon bucket to create this DIY chicken waterer. That's it. The gravity system is the best way to make the filling process simple for you as an owner.
If you are looking for a list of the best chicken waterers we have gathered those up as well if you want an alternative to this DIY version.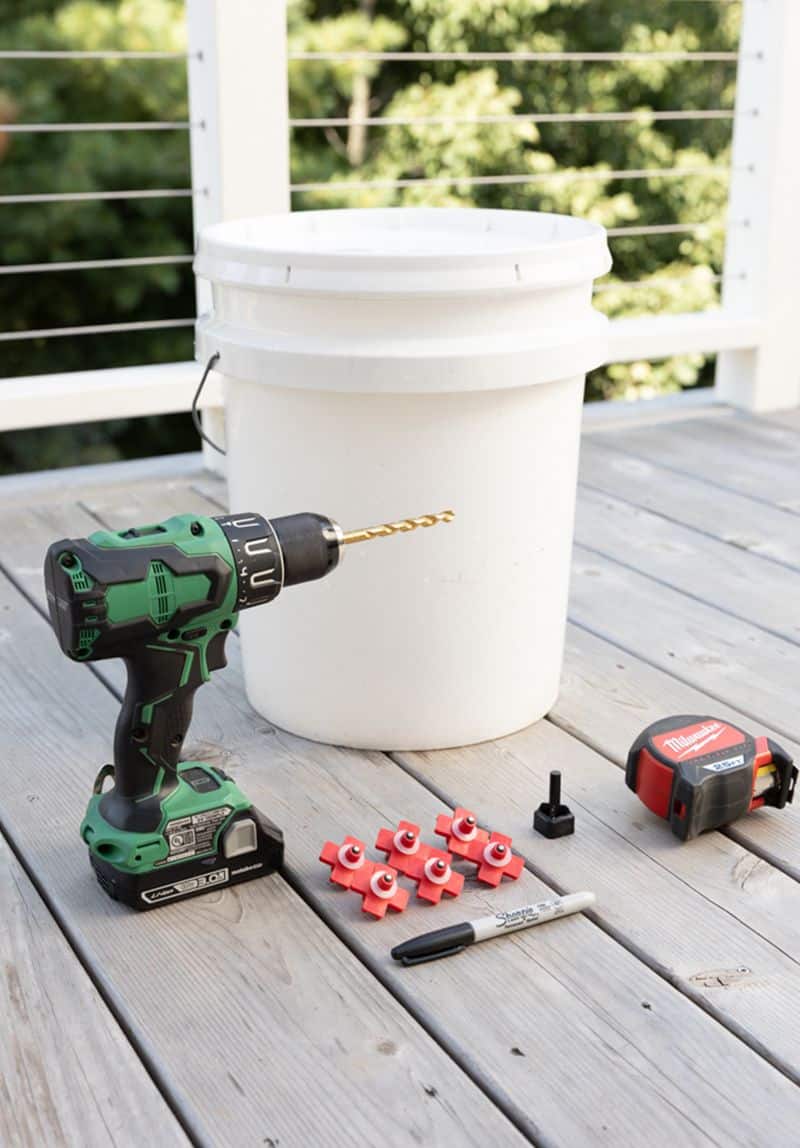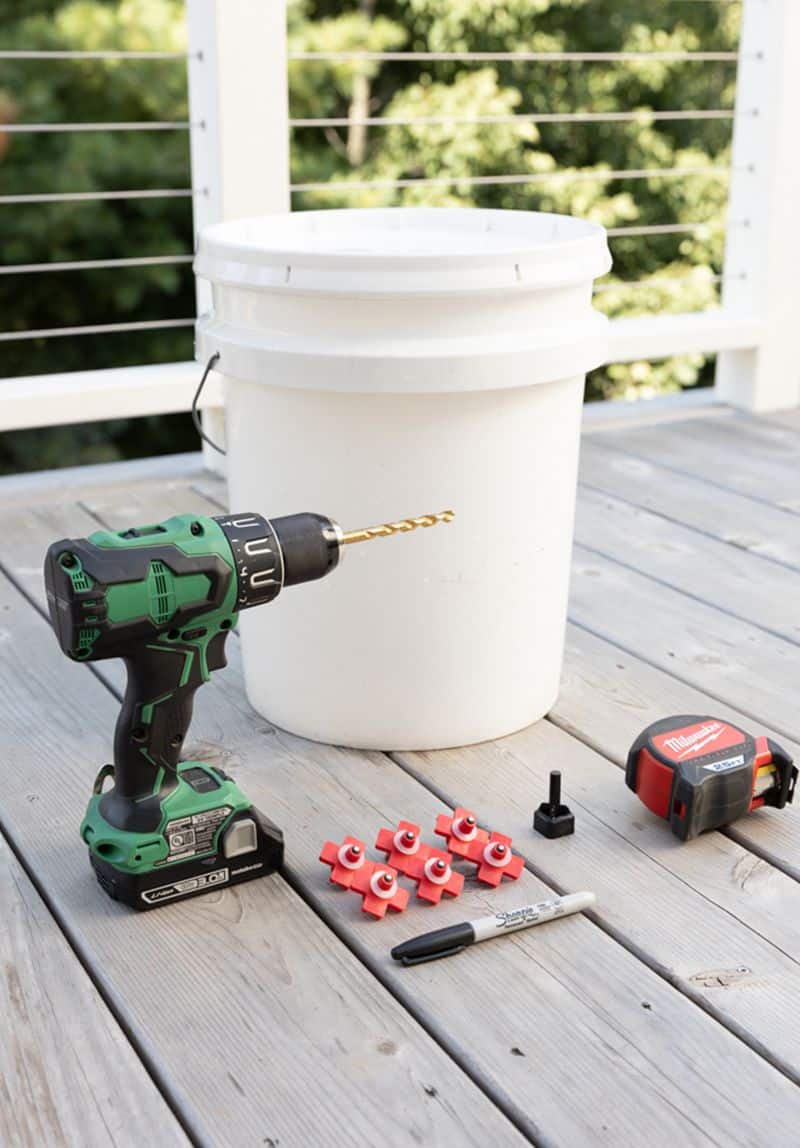 All you need to create this simple and easy solution to help with watering your chickens is about 40 minutes and a few supplies. You will want to make sure everything is clean if you have previously used the 5-gallon bucket before.
Step By Step Guide on How to Create DIY Chicken Waterer
1. Clean and empty your 5-gallon bucket. You could pick a 5-gallon bucket as long as you can still fit a lid on the bucket, and it has no hold or cracks. After selecting your bucket, clean the bucket and lid with soap and water to get it ready for steps 2 & 3.
2. Mark holes with a sharpie where nipples will be located. Measure exactly 1 inch down from the bottom of the bucket at 6 equal points. This will be the location for each of the chicken water nipples.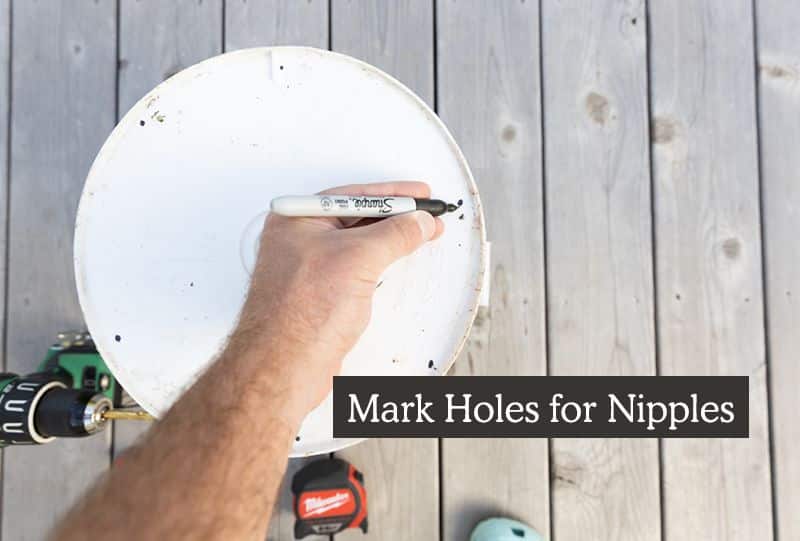 3. Along the bottom edge of the bucket, drill 6, 1-inch holes, holes opposite of each other. With all of the holes marked, get your drill and 5/16th drill bit charged up and ready. Simply drill one hole at a time and ensure any loose plastic is cleaned out of the bucket before adding water.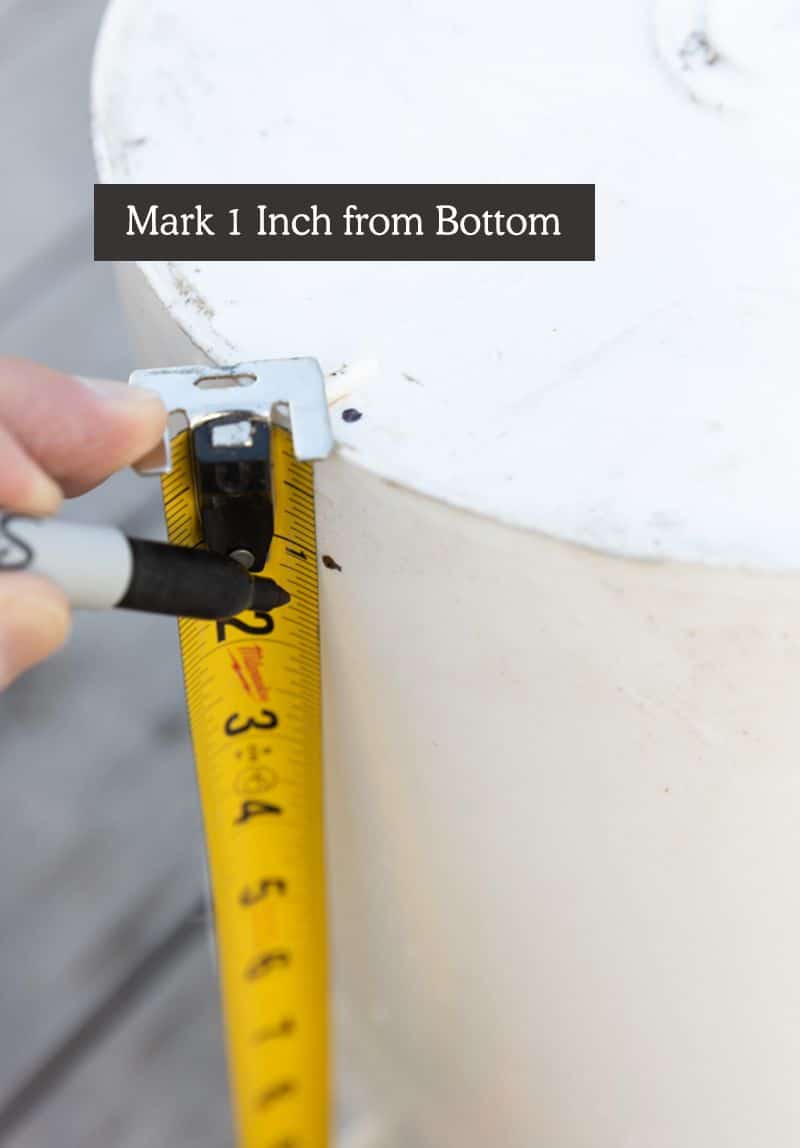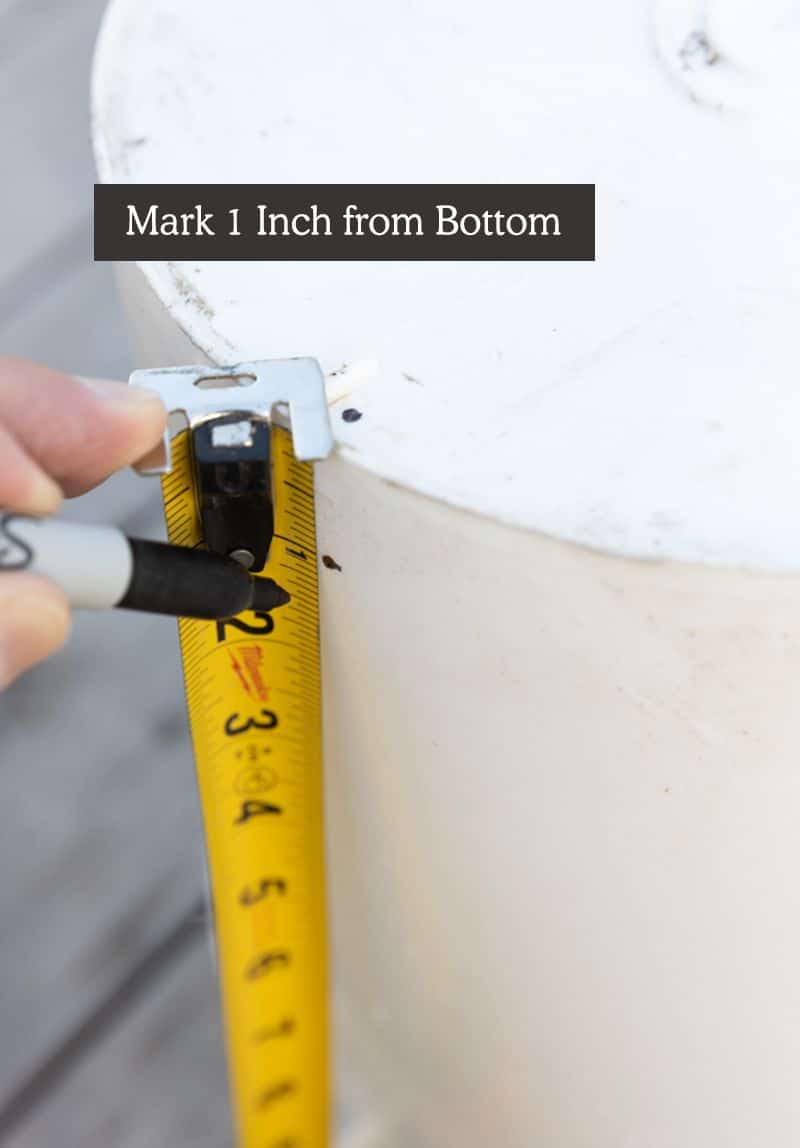 4. While you still have the drill bit on, drill at least one hole in the lid of the bucket to ensure air flow as water is consumed.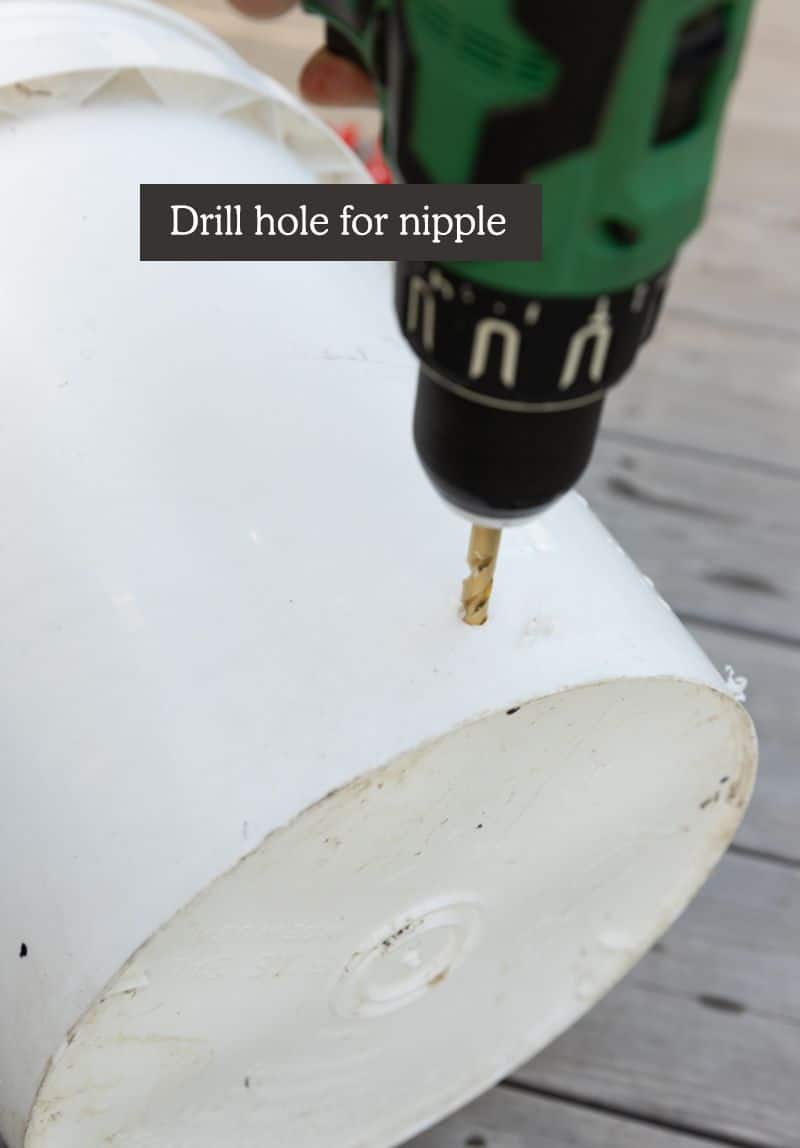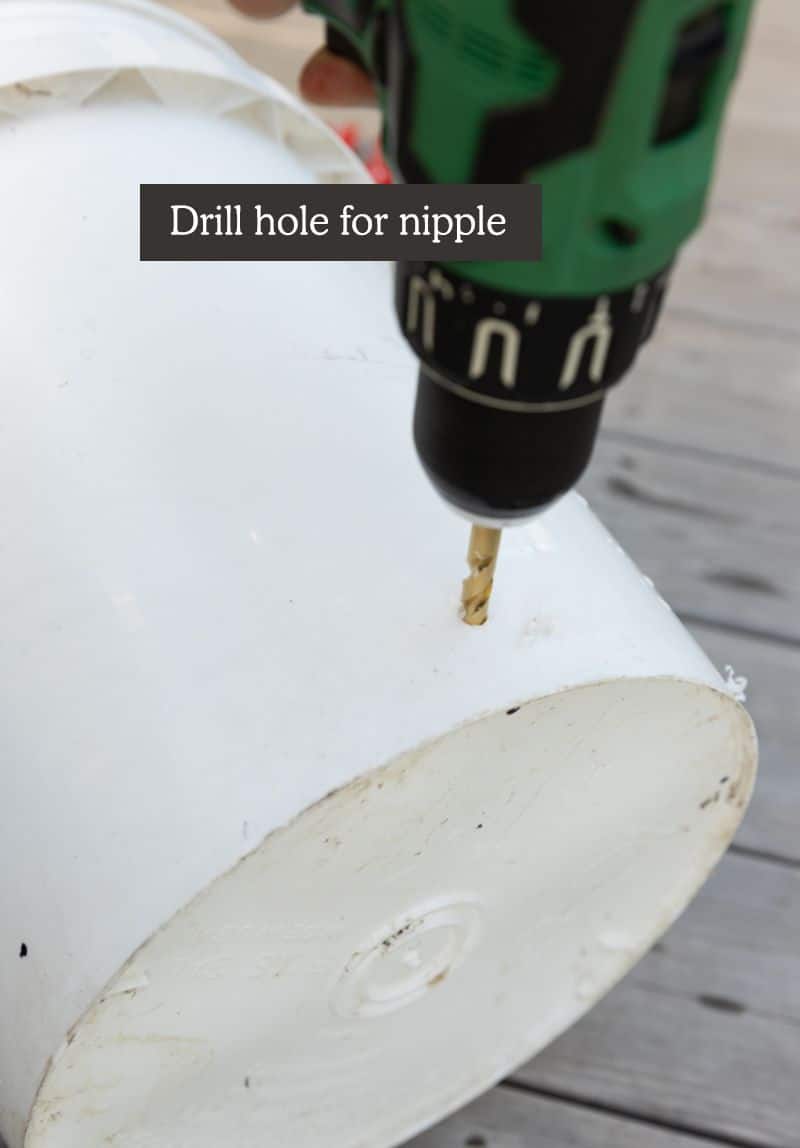 5. On your drill, exchange the 5/16th drill bit for the black plastic bit included in the package.
6. Place 1 chicken water nipple in the black plastic bit and slowly screw the nipple onto the bucket until the clear spacer has sealed the threading.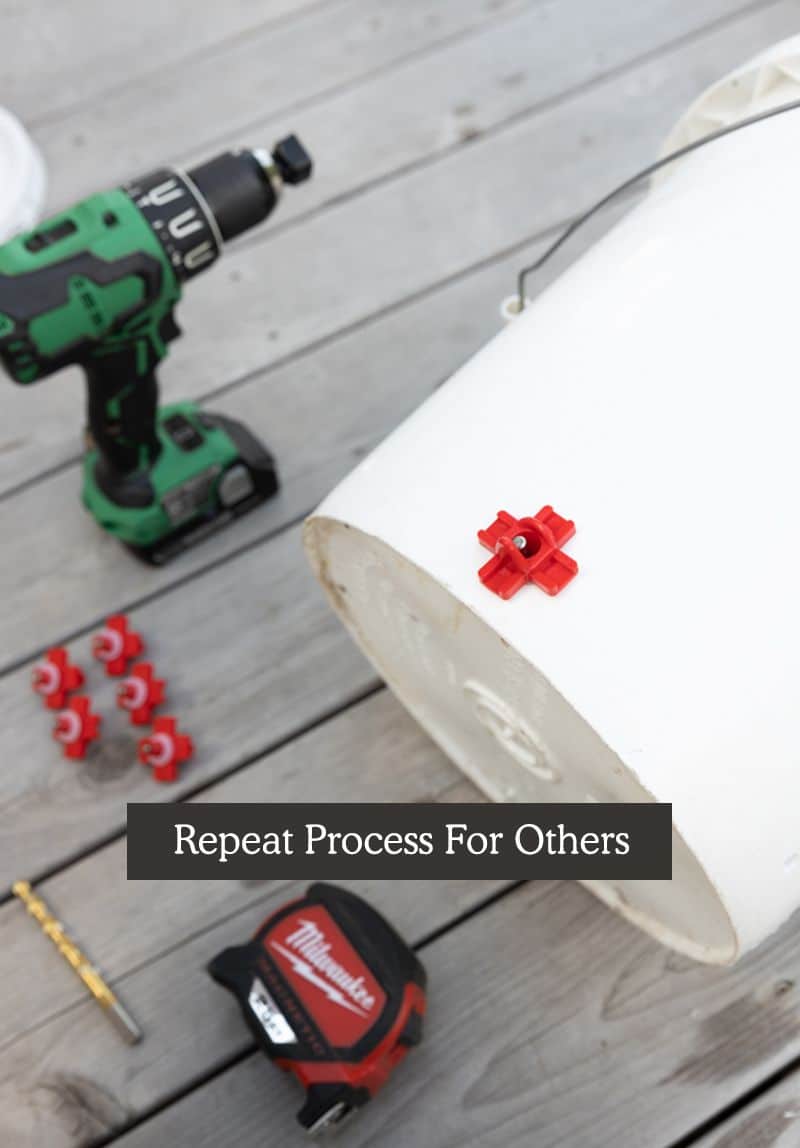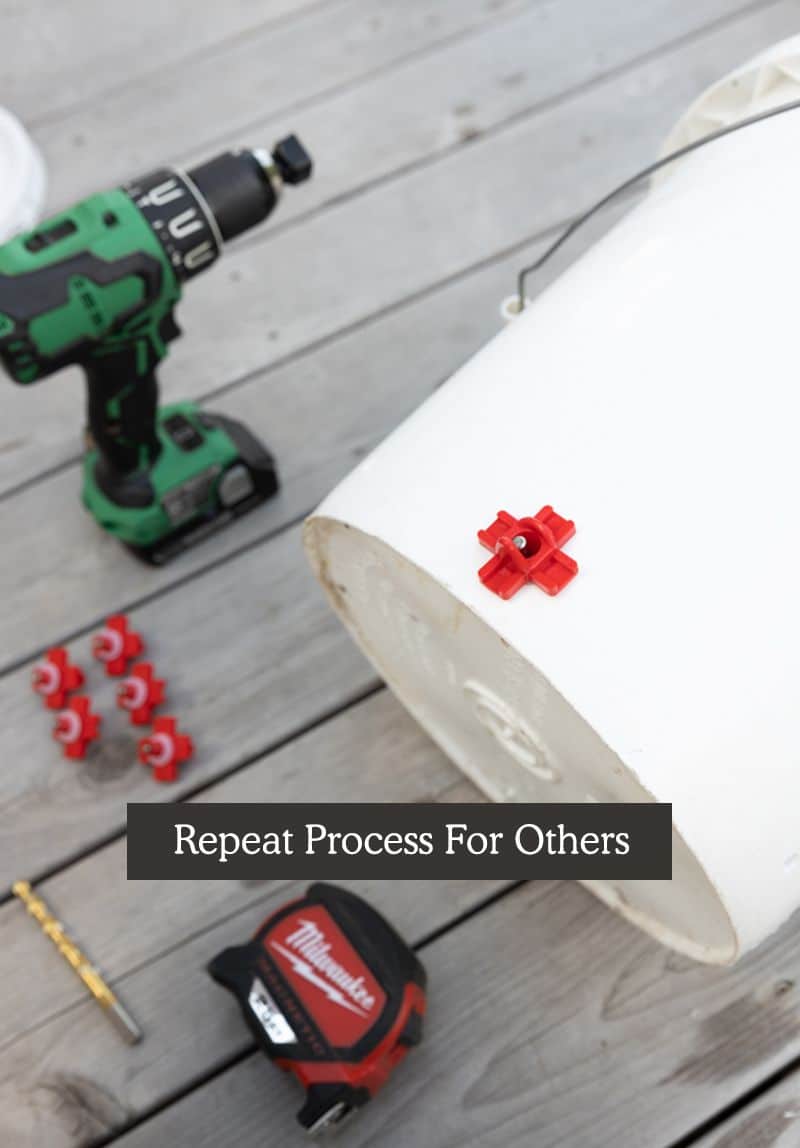 7. Add the other 5 nipples, and pour fresh water into the bucket and check for leaks.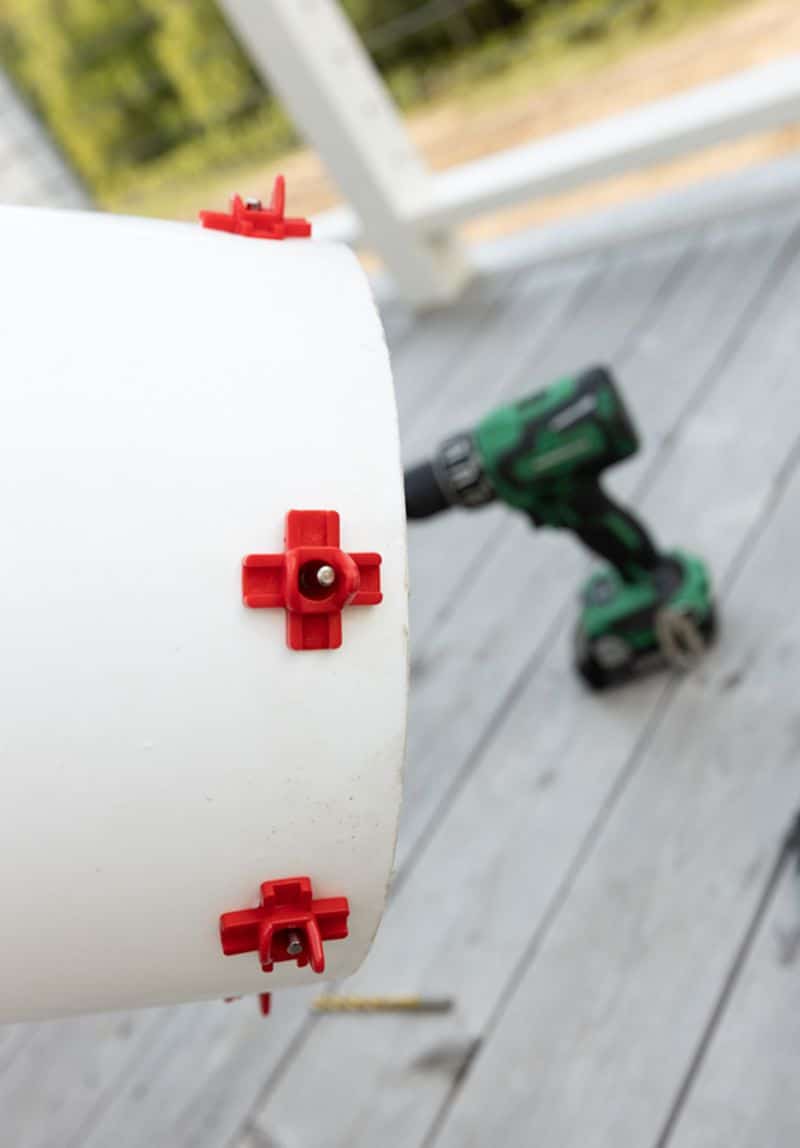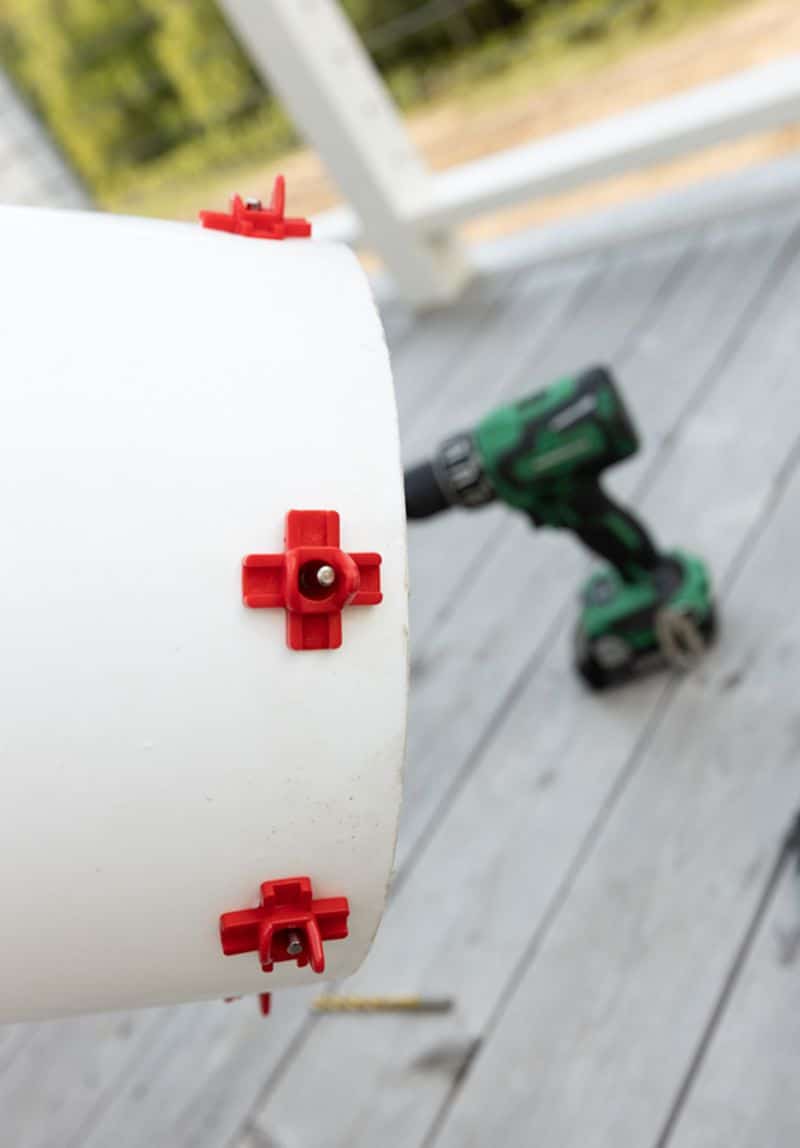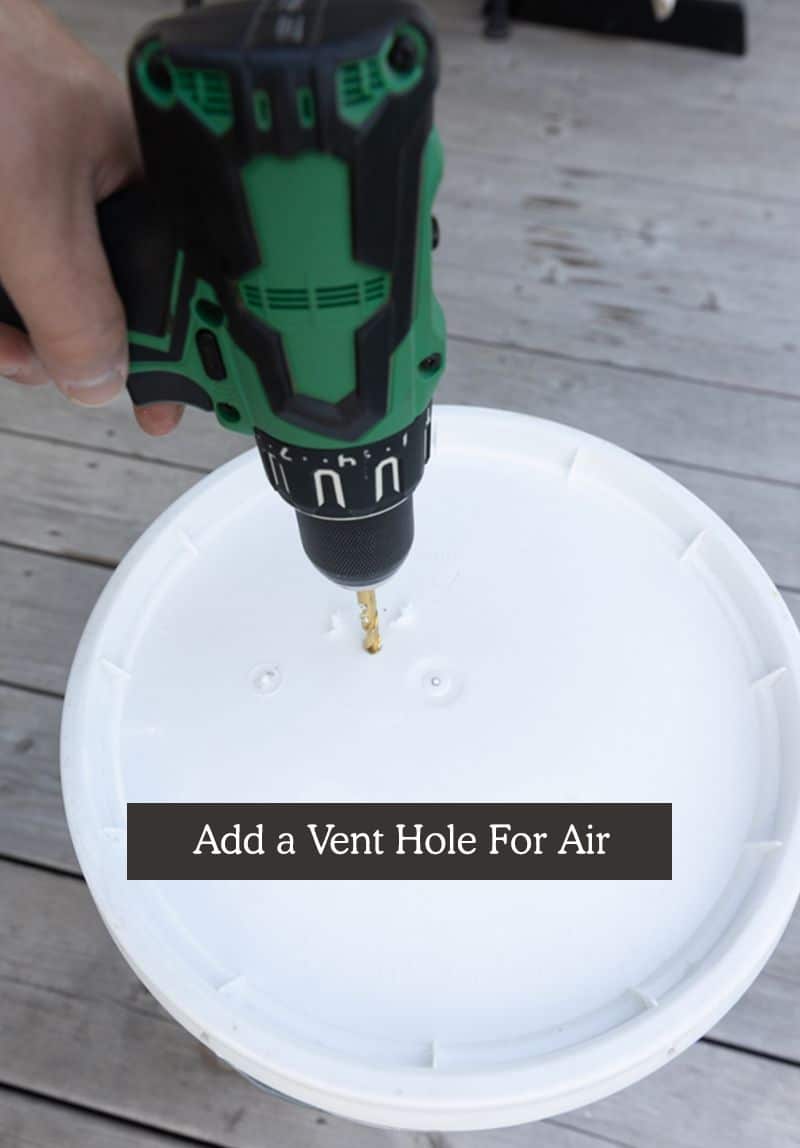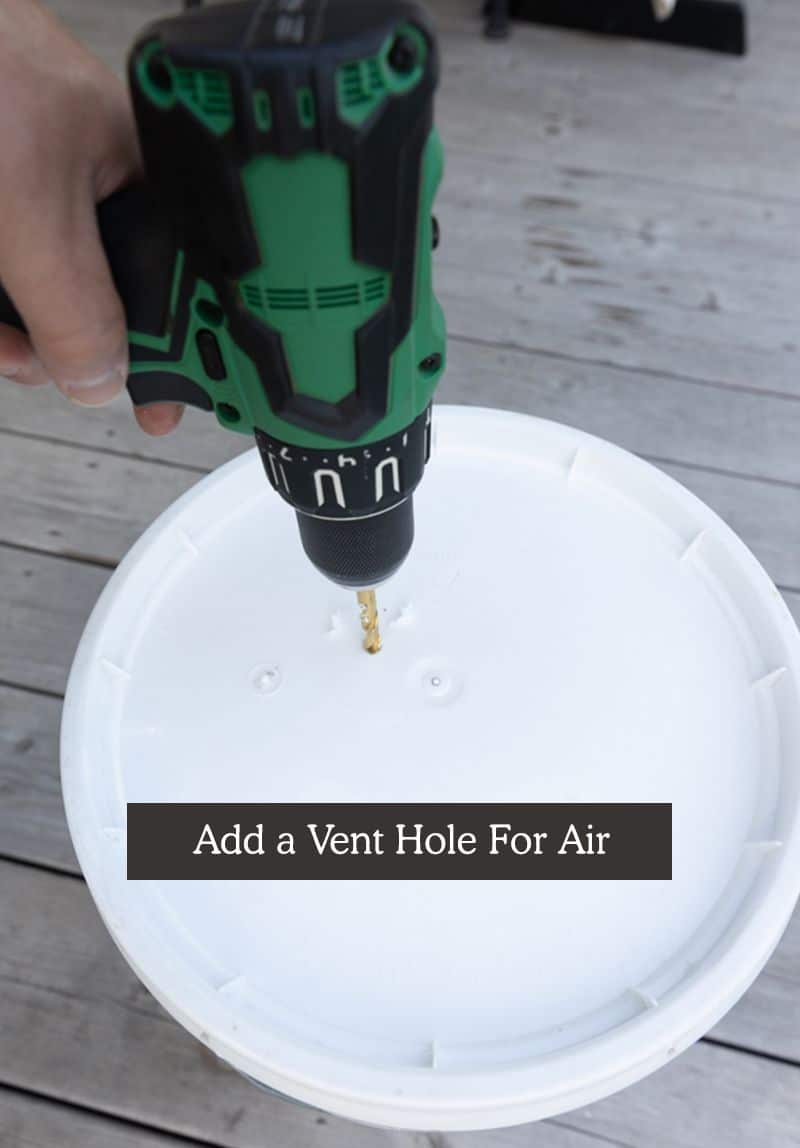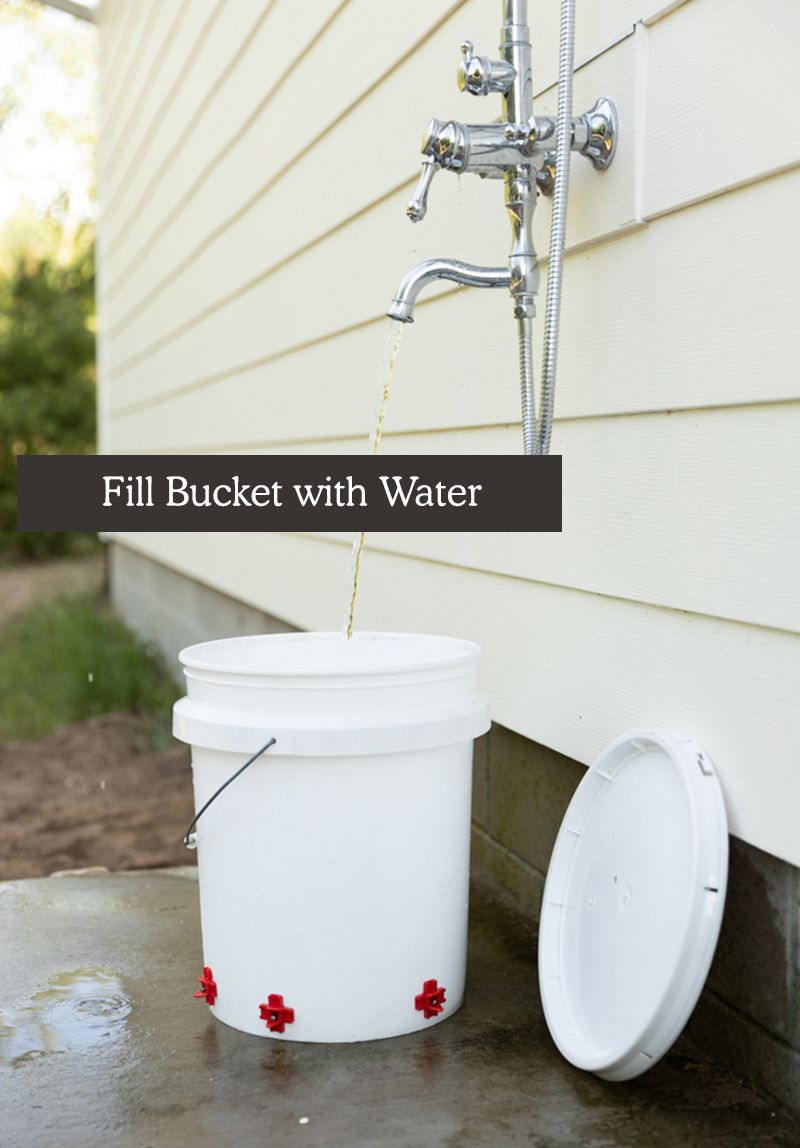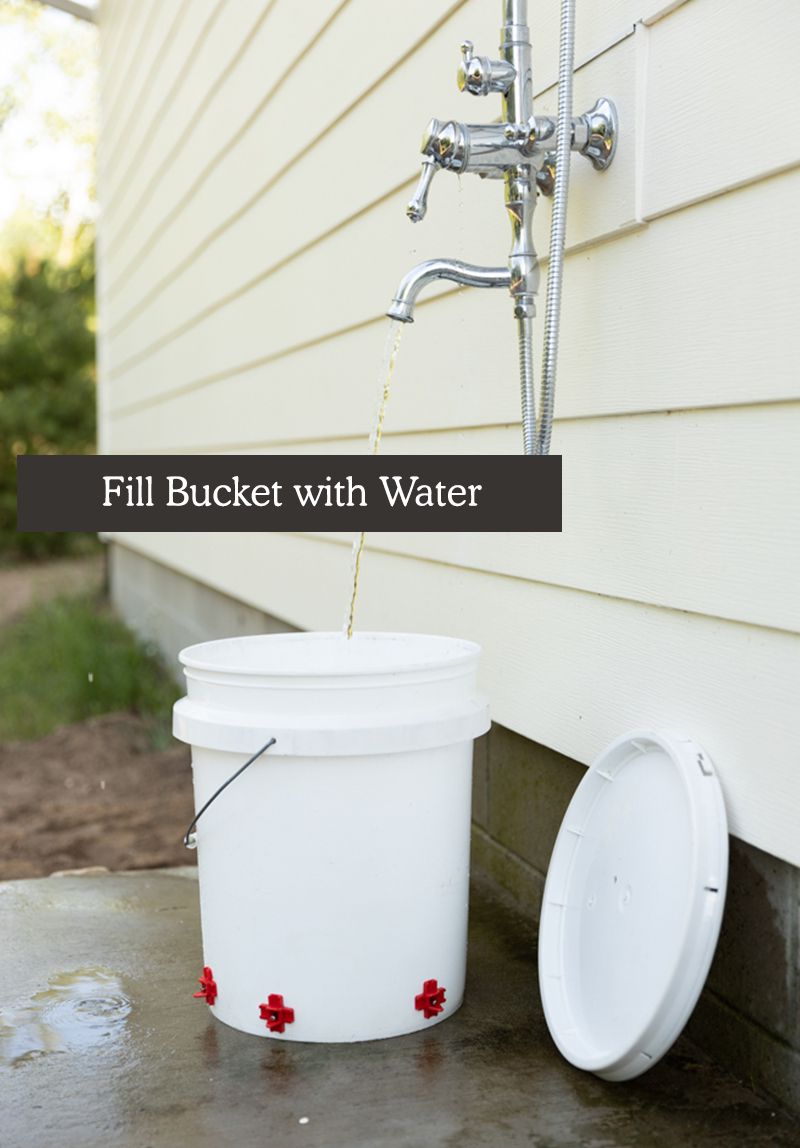 8. If there are any leaks try drilling the nipple into the bucket until you cannot tighten it any further.
9. If there are no leaks, add the lid and place it in the coop. You're done!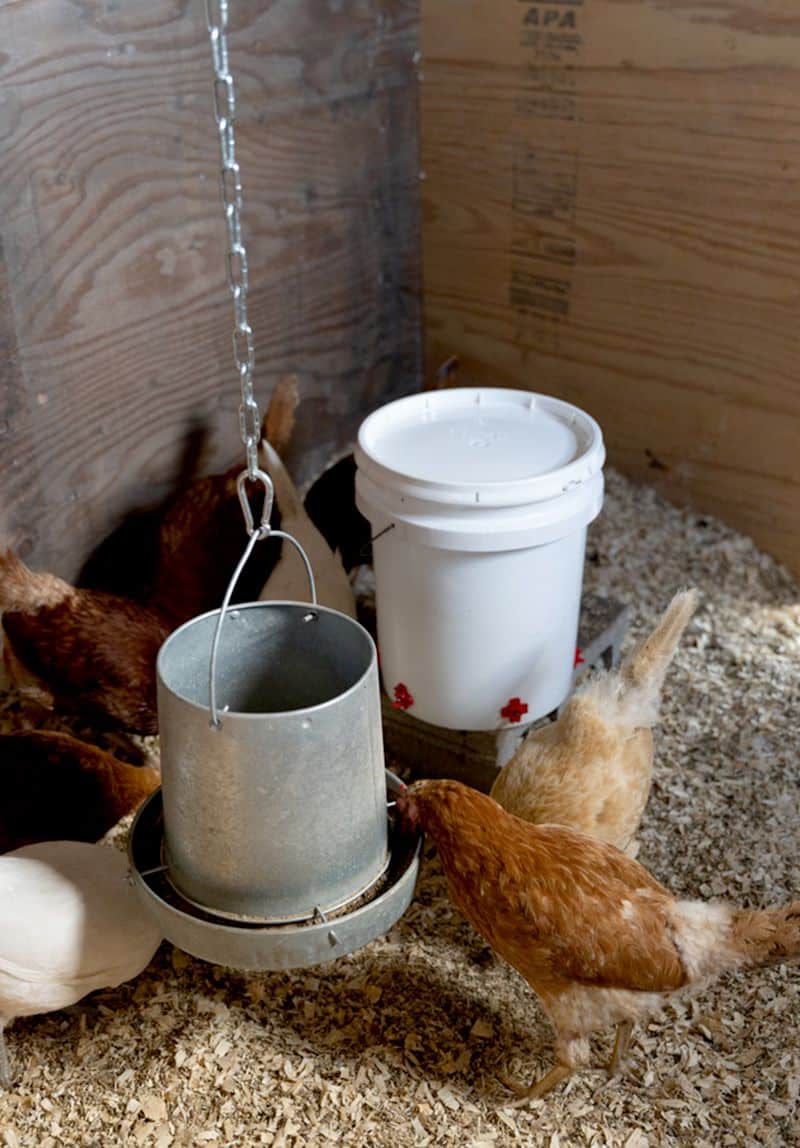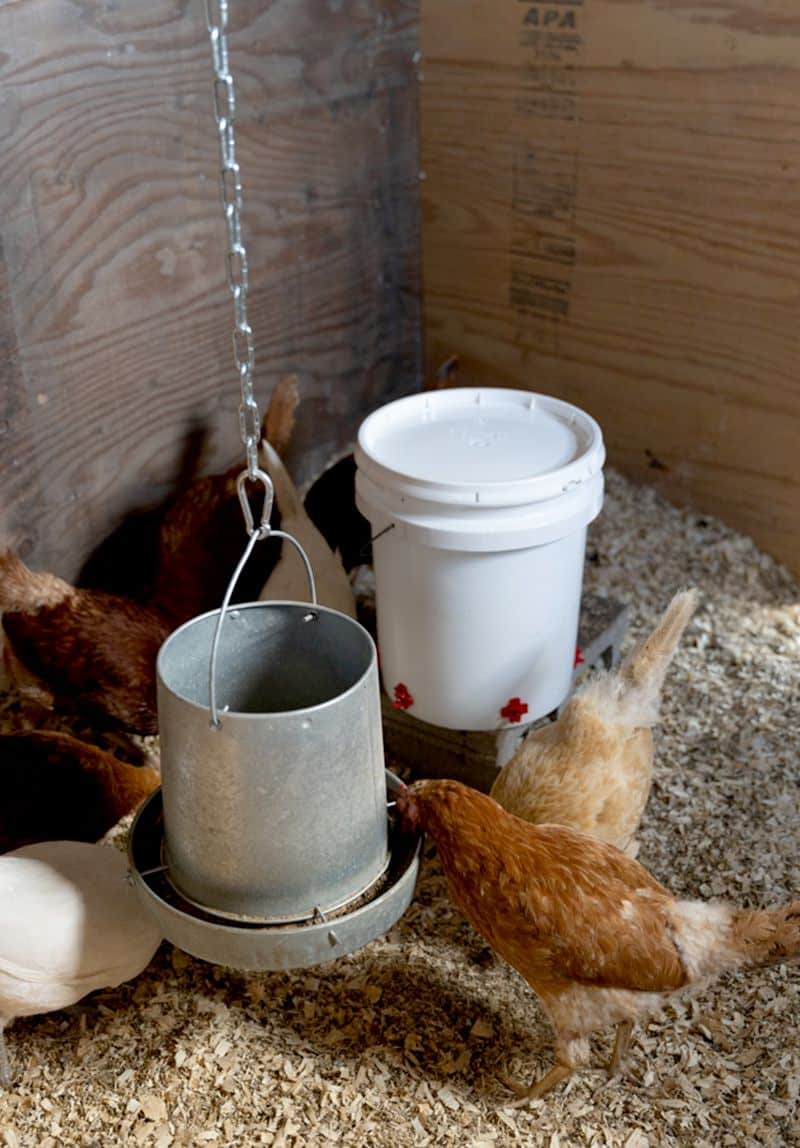 Conclusion
Keeping your chickens with freshwater is really important, but finding the right system is even more important to make it a great process for everyone. I hope you found this extremely helpful to gain some inspiration and ideas for the right DIY chicken waterer system for your own backyard chickens.
Other posts you may enjoy about chickens: