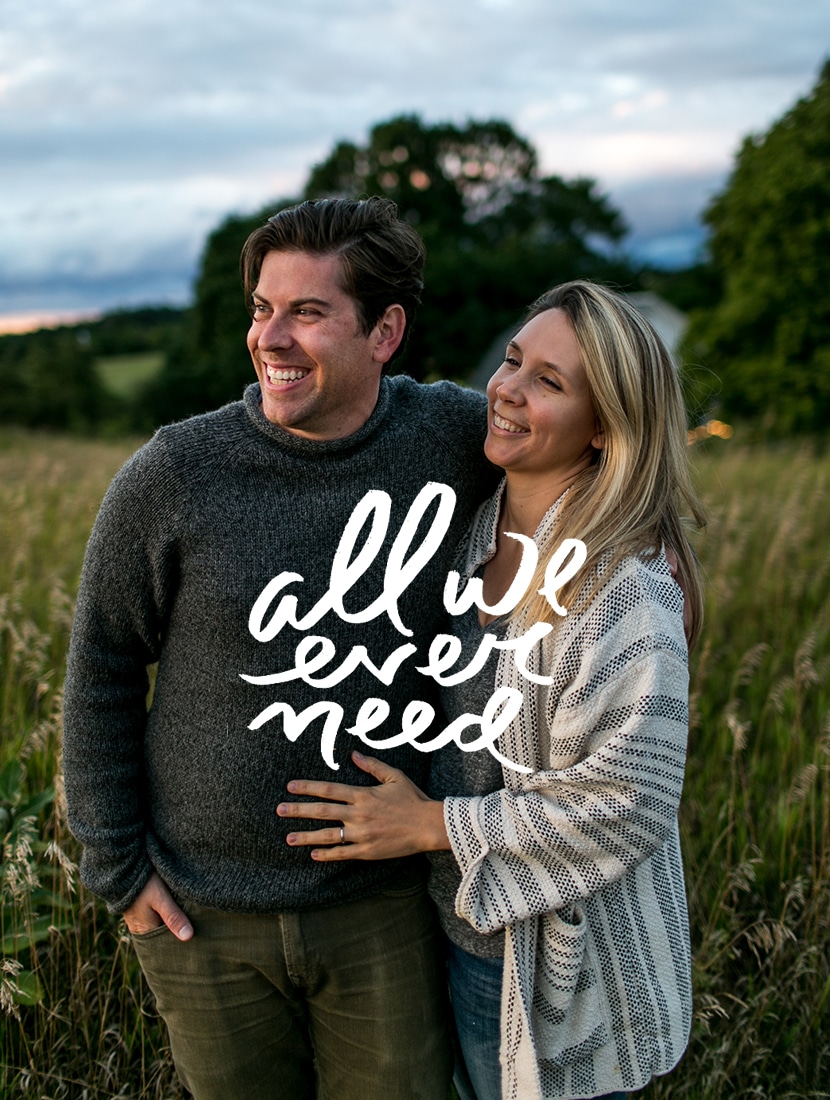 It has been 7 years this weekend since the day I walked down the aisle toward Mike and we committed to a grand adventure of life together. The words of "Heavenly Day" by Patty Griffin that filled the air as I walked down the aisle still play in my head. I still remember so much of the day from the surprising heat of mid-July standing in front of a barn with white curtains whipping in the wind around us in Suttons Bay, Michigan. I remember the dancing that consumed the night, but most importantly I remember the incredible love and support we felt from the people closest to us. Looking back though, it was only the beginning. It was the beginning of a life we could never have imagined. The last 7 years have been more than I bargained for in all the most incredible ways. The love we know now at 7 years is greater than we believed possible on that day 7 years ago. The kind of love we have now is the kind of love that takes time, humility, and a desire to grow together not apart.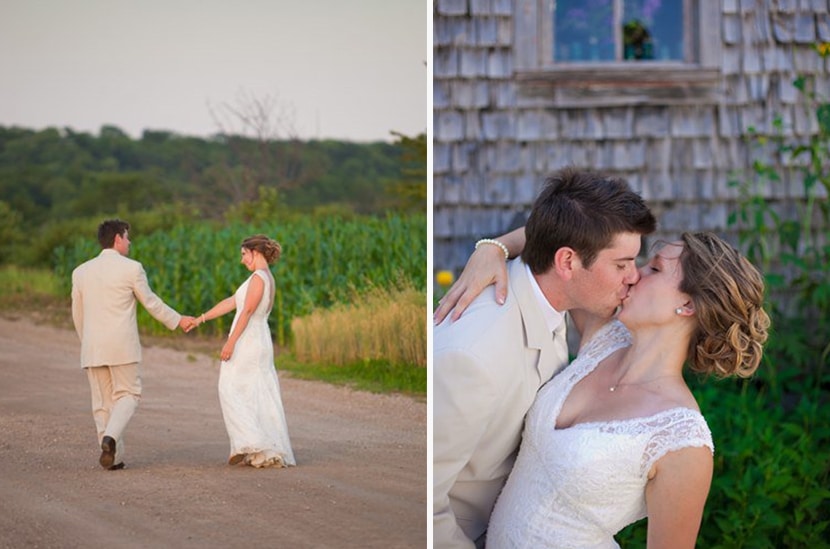 image via: Cory Weber on our wedding day
Walking down that aisle 7-years ago, I didn't realize fully what kind of love I would know now. I don't know how I could have. In our years together, we have moved a lot, chased a lot of dreams, we have obtained two dogs, we have failed a lot, we have succeeded a lot, we have traveled around the world, we have become parents, we have seen amazing things, we have had terrible fights, we have had beautiful moments of dreamy love, we have pushed each other, we have bought the land of our dreams, but in all of it we have continued to become one. Taking vows is only the beginning of a marriage. It is the stepping stone into years of humbling yourself, choosing grace, and becoming vulnerable with another soul. If you want to tie the knot soon as well, you can take a look online where you can find the style you like.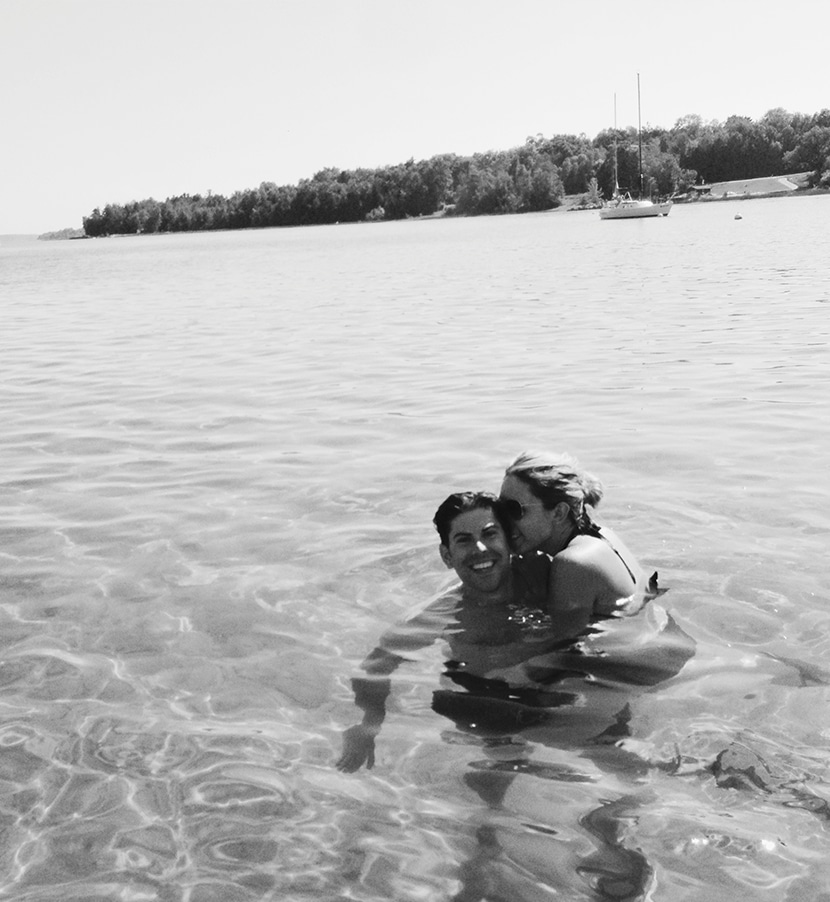 This year coming into 7 years of marriage, we have grown a lot together. I would dare say there has been more growth this year than any other in our marriage. We had some very hard fights this last year. Things aren't always picture perfect but those fights and growing pains for us have produced a deeper understanding of each other and the beauty that comes from working hard for something. This year has also shown me the depths of true love. I realized one day that love is similar to a body of water. The surface can get choppy some days and then be smooth others. Sometimes there are storms that turn the water up and then there are days upon days of perfect dreamy weather. No matter how the surface changes though, true love is the deep constant that never wavers and only becomes greater if we care for it, nurture it, respect it, and are willing to let it do what it does best.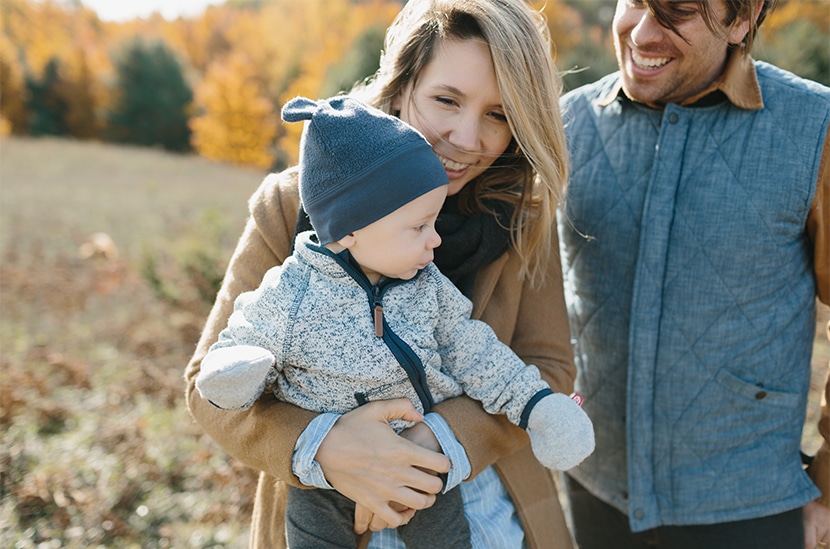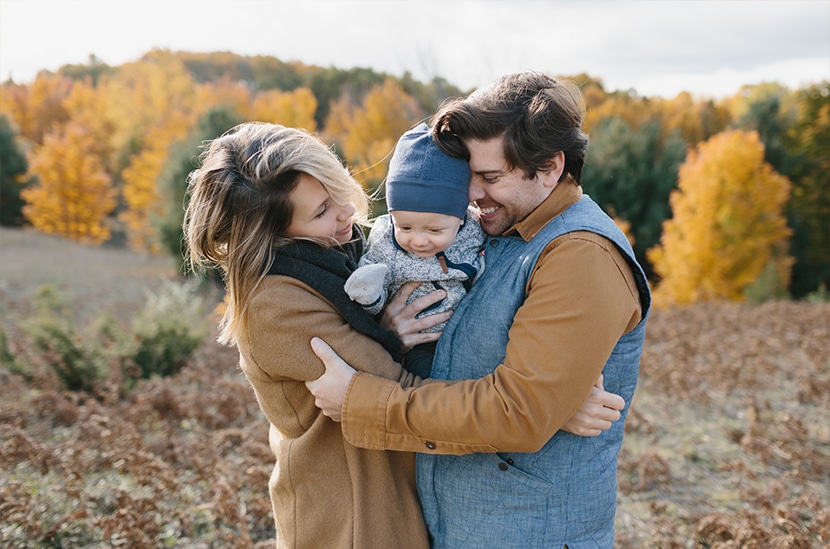 images via: Mae Stier
This week, Mike left for New York for a week of work. He kissed me goodbye at 4 AM and I laid there thinking of how our life has changed and shaped in this 7 years together. I realized how our love and understanding of one another had shaped so significantly in this last year of being deeply in the role of parents. There are parts of Mike I understand far more now than I ever did before and vice versa. He has been there for me as I waded through this journey of motherhood that has been full of growing pains I wasn't anticipating. He has continued to push me, help me find myself again, and has found every way he can to support me in chasing my dreams. We spent a lot of this last year rediscovering ourselves as a couple, business partners, and parents after finding some sort of normalcy after welcoming our first child and growing our family. Our love has expanded, broadened, and deepened both to welcome our son, but to welcome the new type of love we have found within our relationship. It's taken work, but I am thankful for the work we have done together and individually to continue on this grand adventure side-by-side because there is no one I would rather want to be beside. How thankful I am for these past 7 years and all the beauty that continues to come from them and how thankful I am for the challenges that make the beauty even brighter. Cheers to all the more years chasing big dreams, living out our passions together, and knowing ever deepening and expanding love.