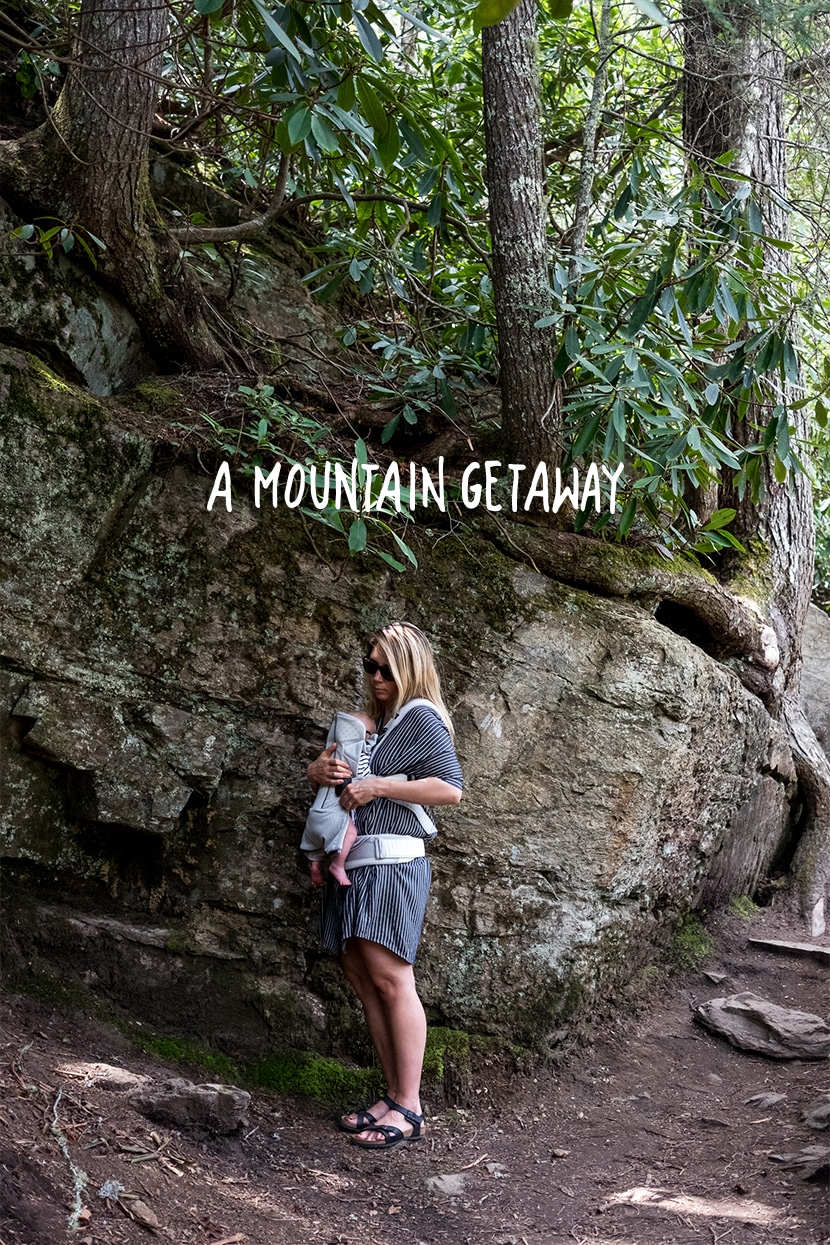 Before Hayes arrived we stopped traveling. I was at about 32 weeks when we took our last trip which was to Texas for Thanksgiving. Since then, we haven't traveled other than a short day trip to the beach. The thought of attempting an overnight with an infant sounded like a disaster we were self-inducing so we had avoided it all costs. As Hayes approached 3 months and he was sleeping much better and regularly, we decided it was time to give a good attempt. We knew we had some trips ahead with heading to Michigan and Texas over the next few weeks and we thought it was about time to give it a good try.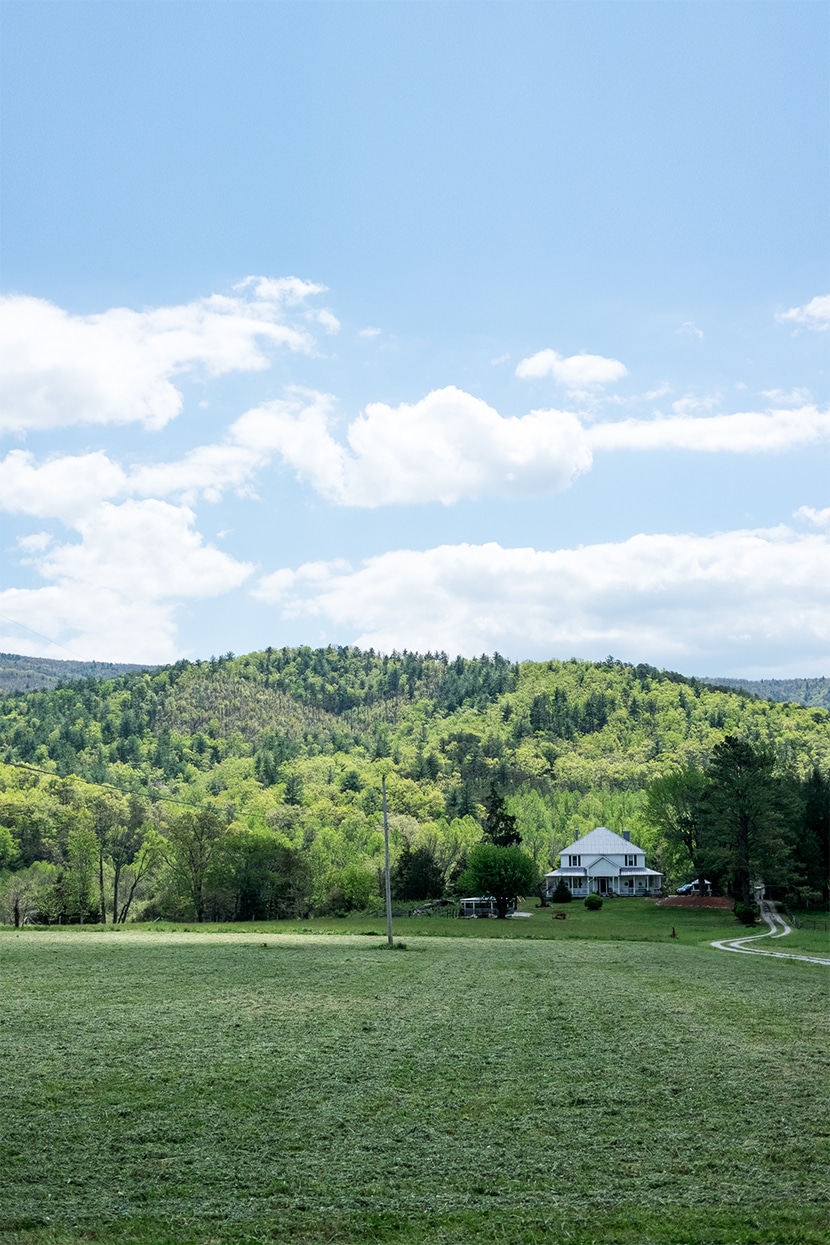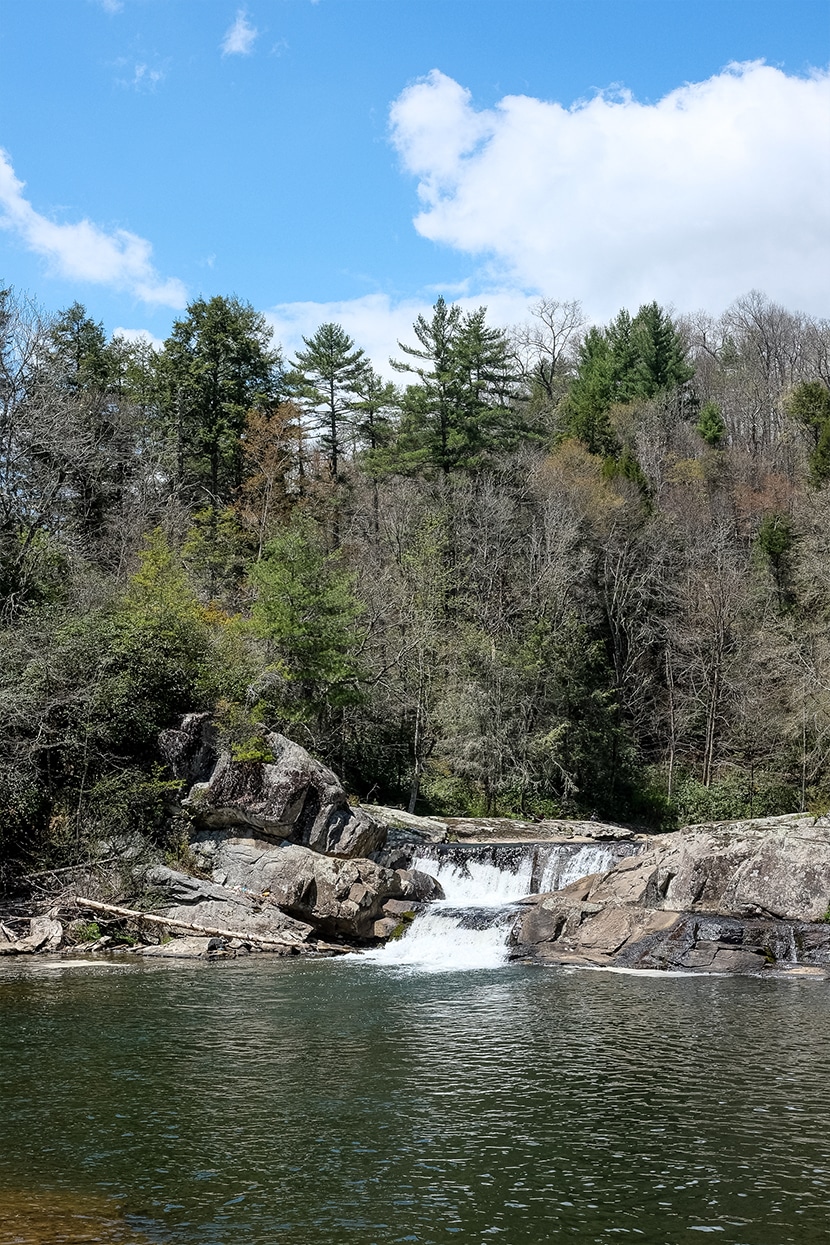 We chose a place close by and decided to head to the mountains in Asheville for a quick long weekend trip. The weather in Raleigh that weekend was going to be warm and it was busy with festivals so we felt it was a good weekend to disappear. We booked a cabin on Airbnb just outside of the city and lived out my little dream of moving back into the woods and in a cabin in a farmhouse modern style. It was the perfect place at a great price. The space was a studio style cabin and just perfect.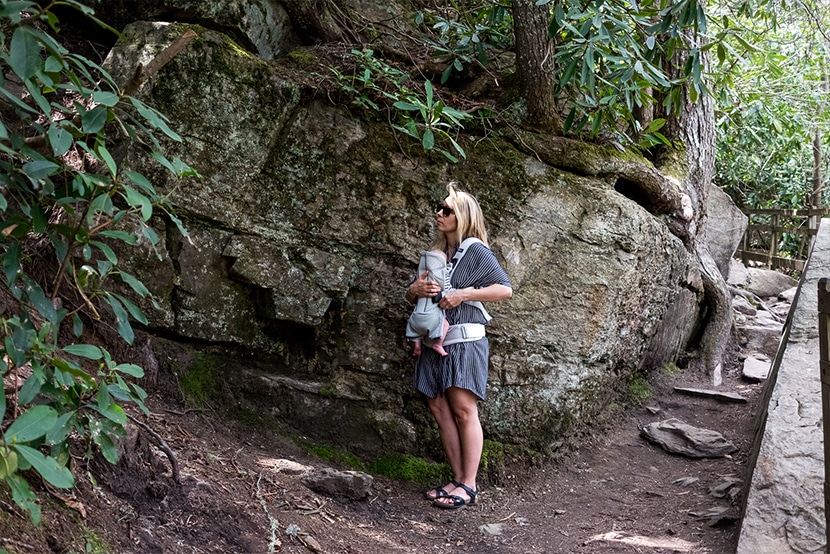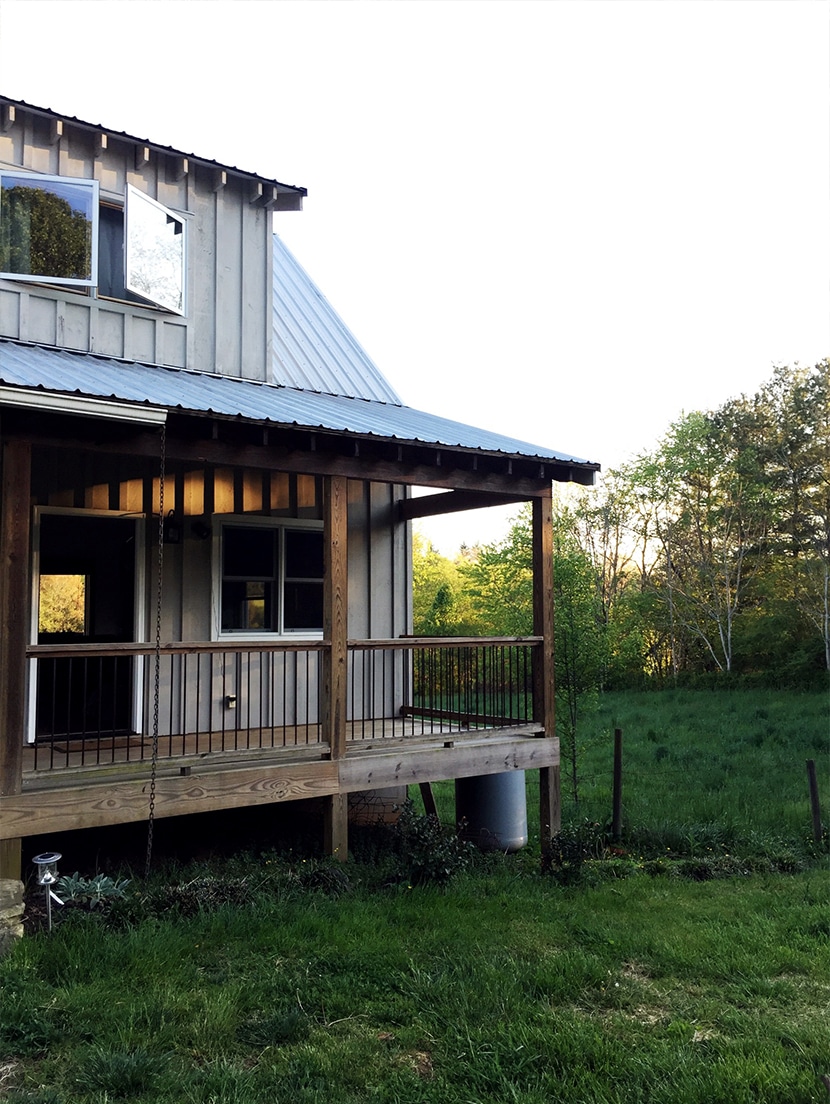 The first night we were there, Hayes crashed out with a small fight and Mike and I sat up drinking tea and listening to the sounds of the field around us. The singing of crickets and hooting of owls while the wind blew the trees all around us was better than perfect. When we lived in Michigan these sounds and feelings were very familiar and an everyday part of our life, but since moving to city we don't get the stillness and quiet we had become almost too accustomed to. In short, we had missed it more than we realized.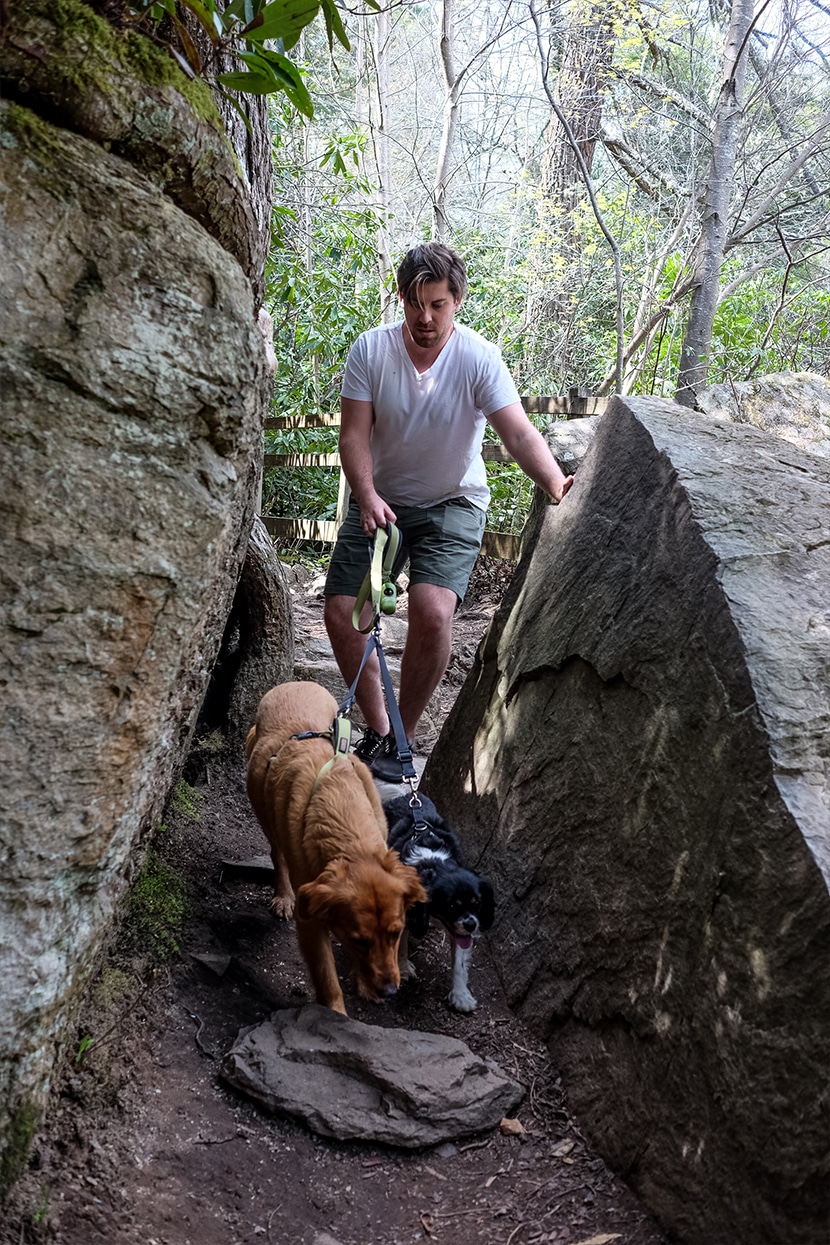 In the middle of the night though, Mike ended up getting sick with a nasty stomach bug. This ended up leaving us hunkered in for at least 24 hours as Mike shook it off and Hayes and I tried to keep our distance in hopes it wasn't super contagious. By Sunday morning Mike was better and we got the chance to get out as a family with the dogs and Hayes on a small hike for the first time.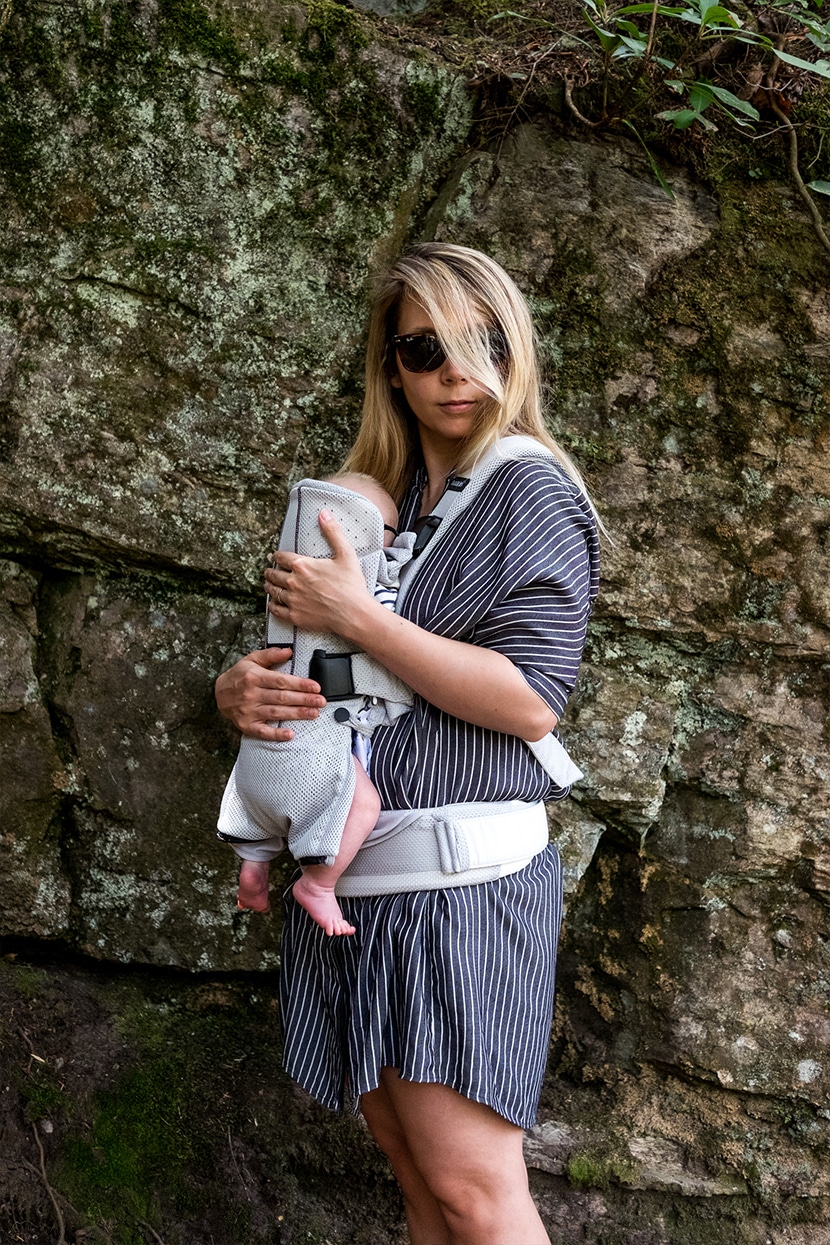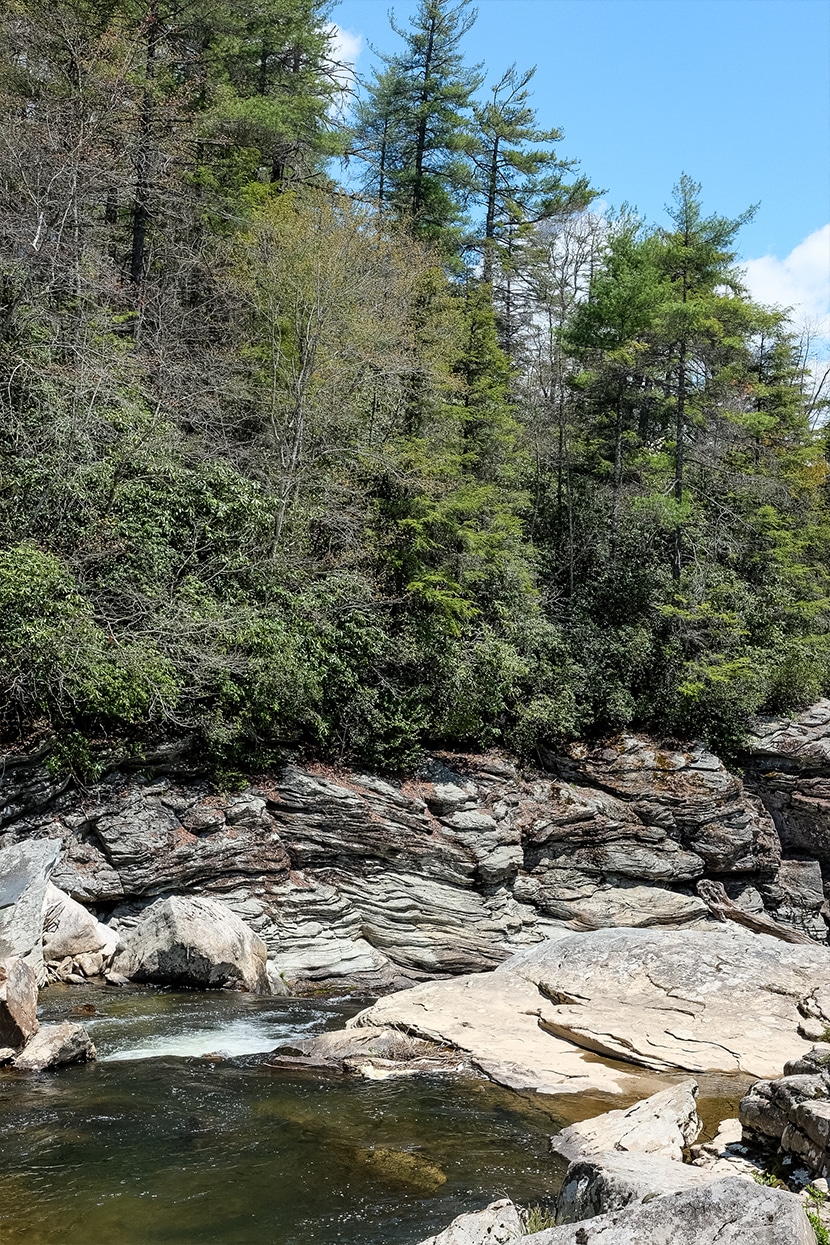 We went to Linville Falls just outside of Asheville in the Pisgah National Forest. The layers of rock and water hidden in the woods is so beautiful. Just off of the Blueridge Parkway, this is a must see place. The cool streams of natural water flow with such force down the layers of rock.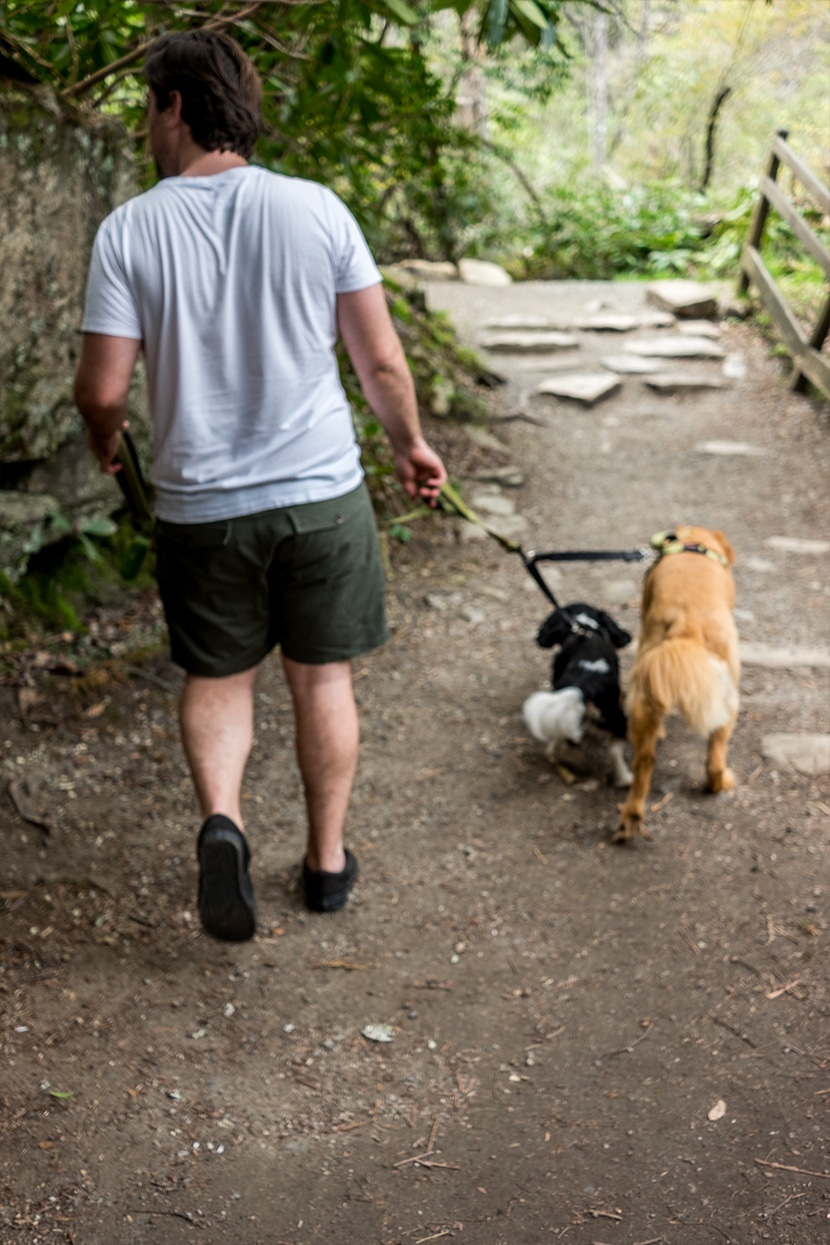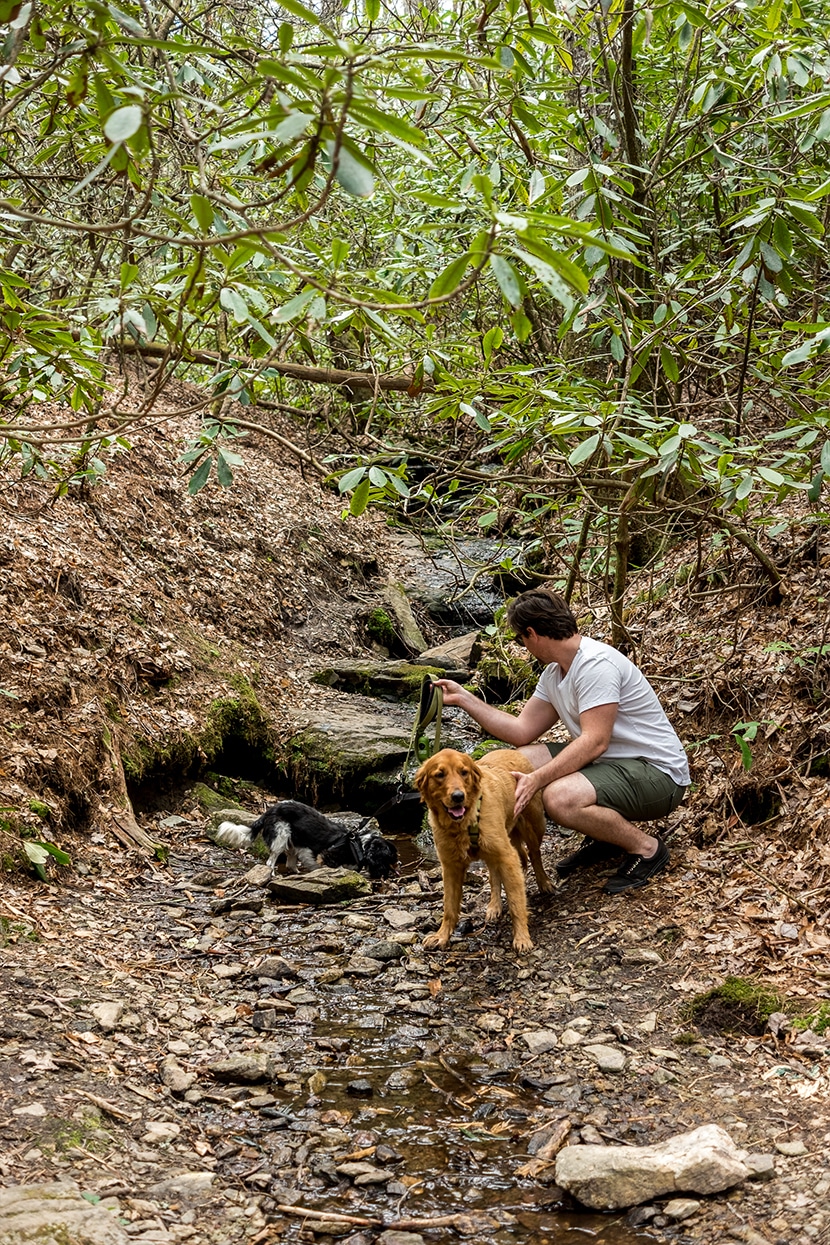 Though Hayes didn't get to see any of it because he was passed out in our Baby Björn (which we are so in love with!) We all got to enjoy a little time see the beauty of the mountains. The dogs loved getting out and adventuring. They miss the times we would spend in Michigan hiking near daily even in the snow in Michigan. They love running wild in the woods and there aren't as many places near us this is something they can do.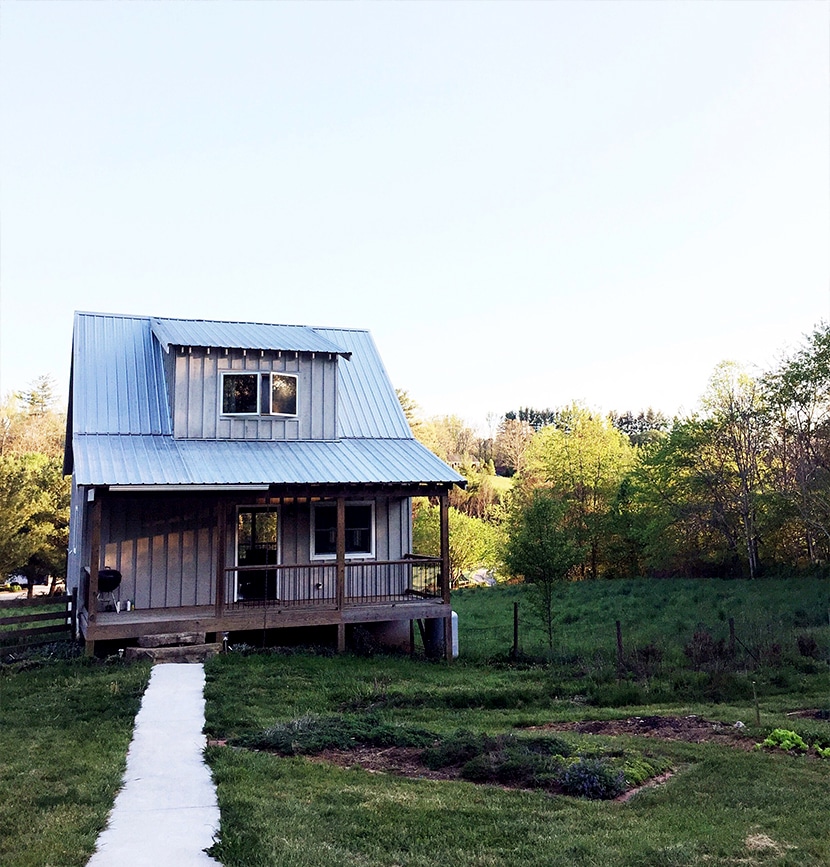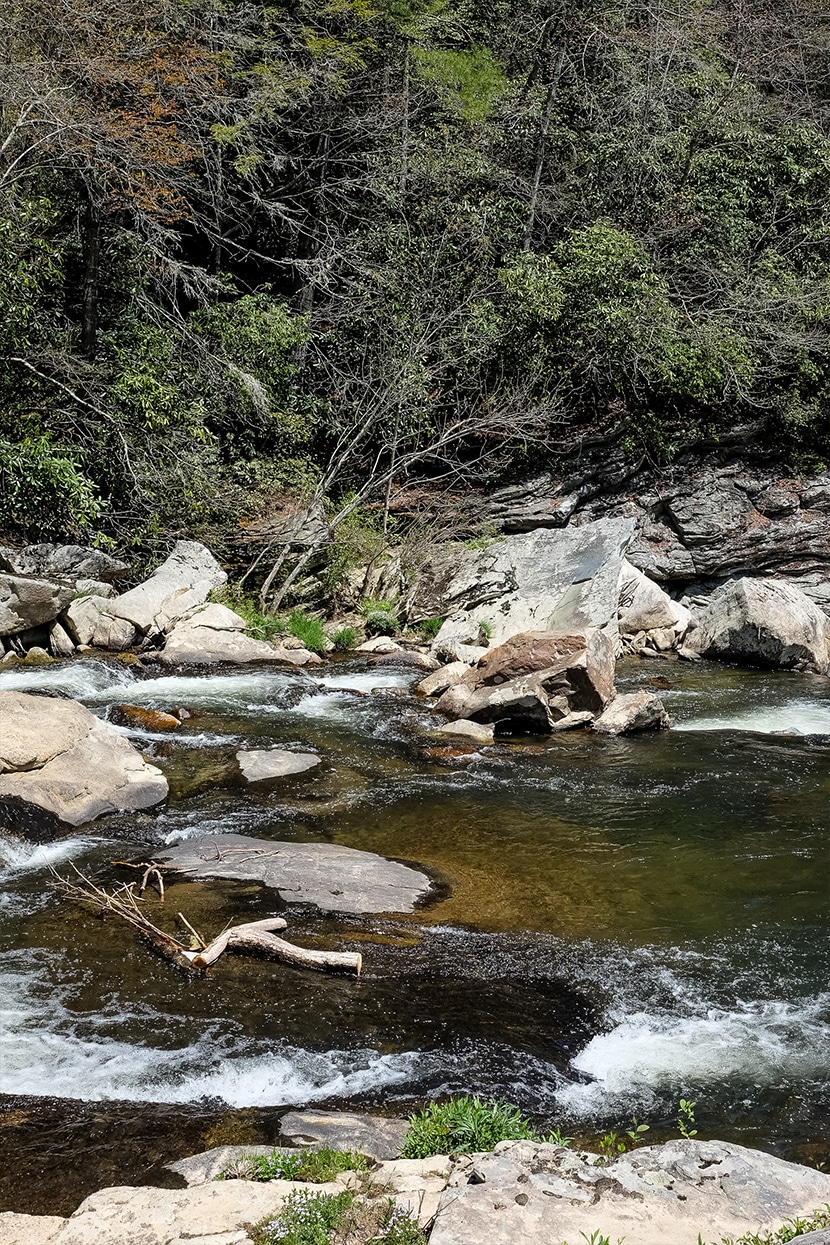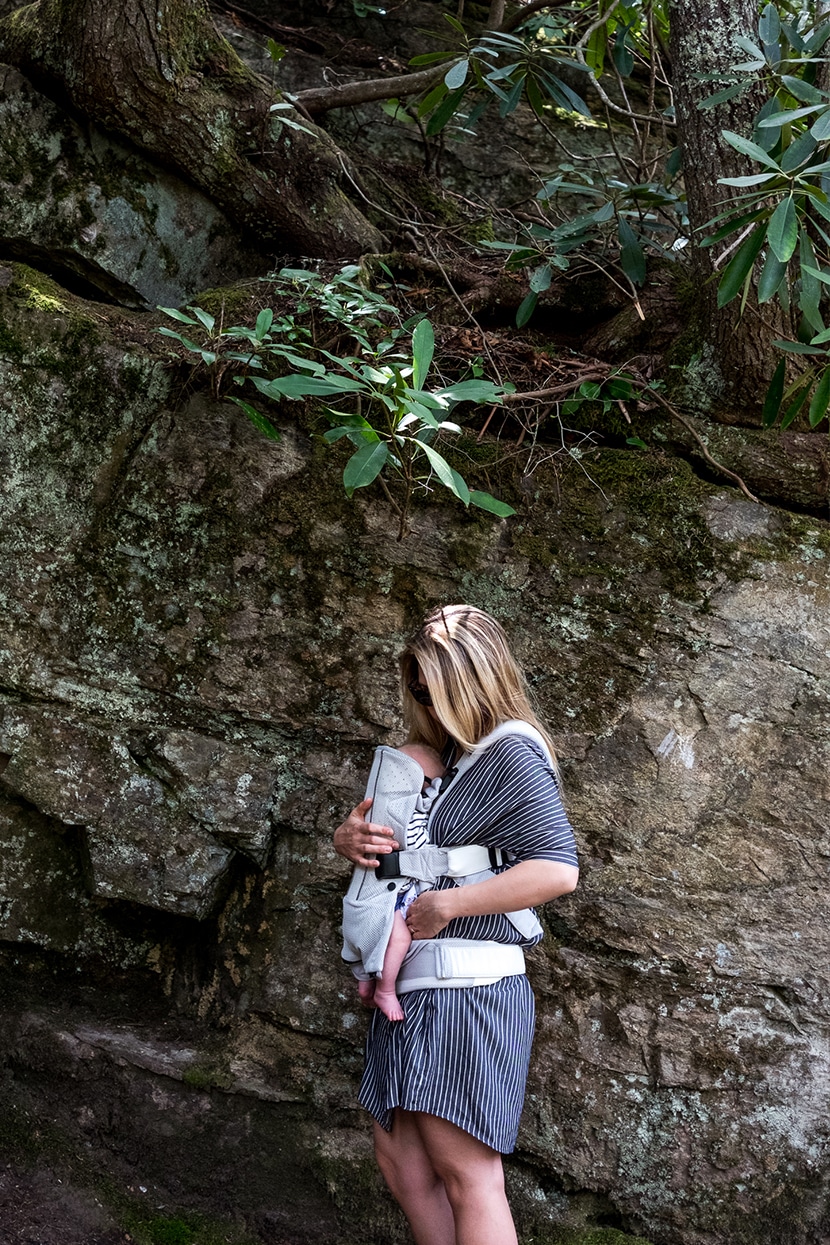 Leaving on this trip I was pretty freaked out about going on an overnight with Hayes. I wasn't afraid he would do badly, I was just anxious about being out of our routine and element. I found the keys to keeping the sanity even for me in the least were pretty simple:
Stay as close to the routine as possible
Keep everything else familiar such as his bed, bedding, sleep routine, and sounds
Stay calm no matter what. (this was the most important one)
In all honesty, he slept better there in the mountains than he had ever. He had some amazing naps and stretches and I think he is like his mama and enjoys the woods more than the city. We slept each night with the windows open in the loft and the fresh air was so different than being in the city at night.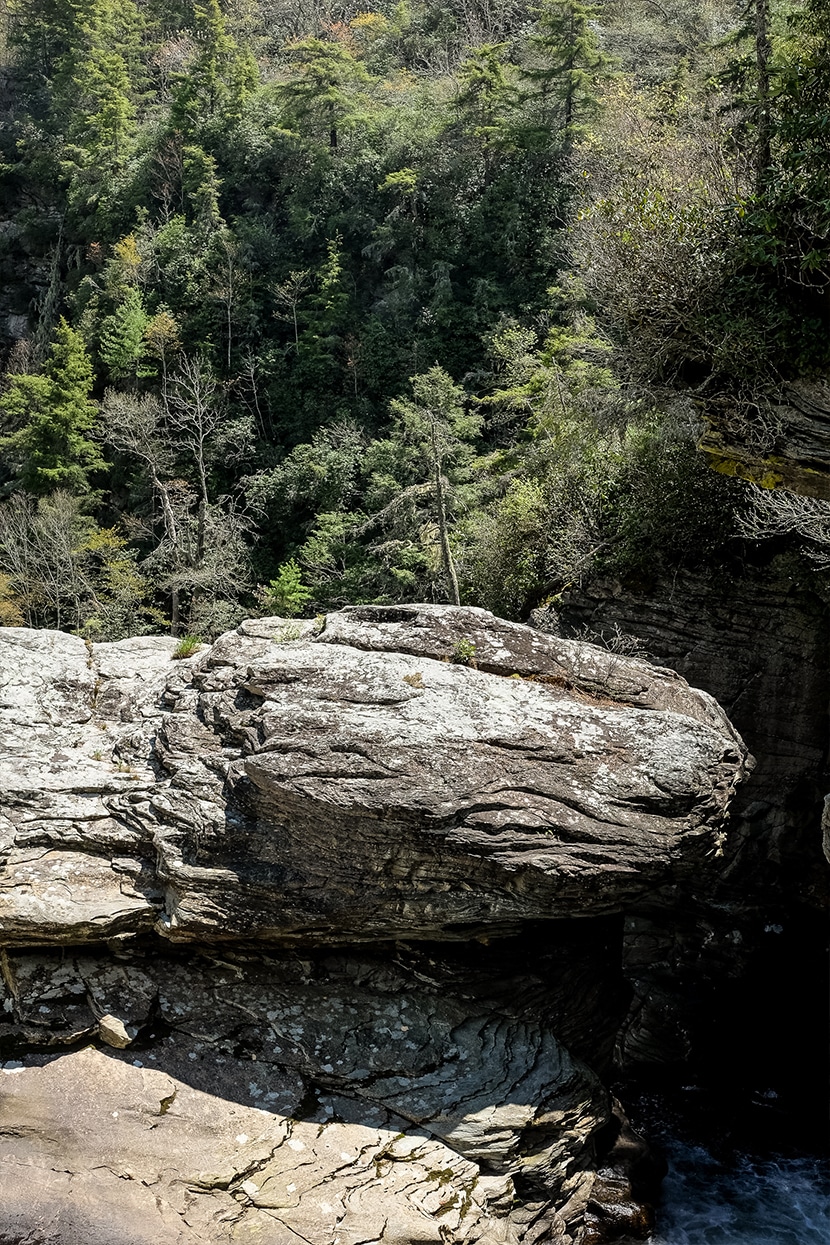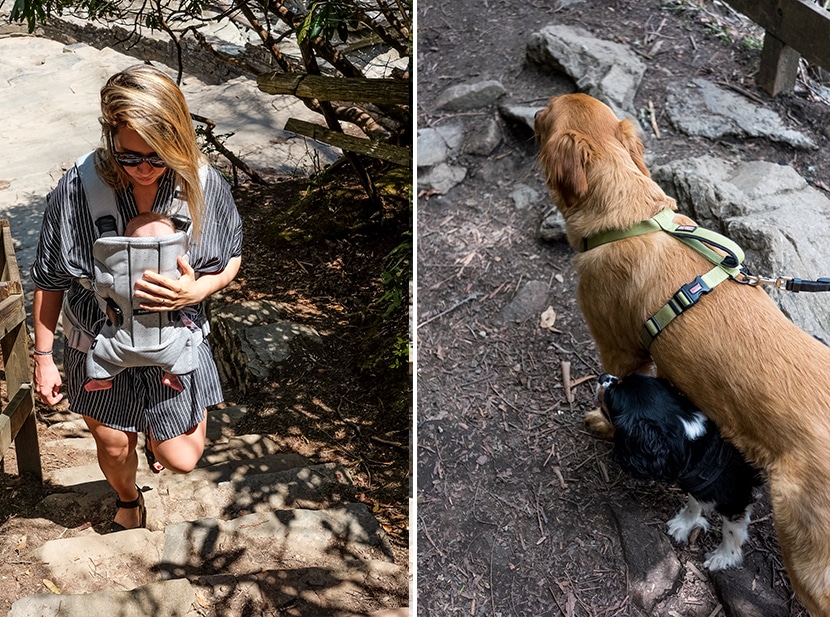 Sometimes we just need a little getaway don't we? I needed that weekend even if Mike got sick and maybe we forgot the dog's food (thank goodness for Whole Foods), but it was a win in this new job of being parents. It left us feeling far more confident to take on other trips such as the one we just took to Texas this last week. More on that trip and how flying went in a few weeks 😉
Items in the post:
My Dress from Zara (no longer available)  |  Cabin from Airbnb  |  Linville Falls Trail  |  Baby Carrier  |  My Sandals
Shot with the Fuji X-T10 with the 27mm f2.8 lens