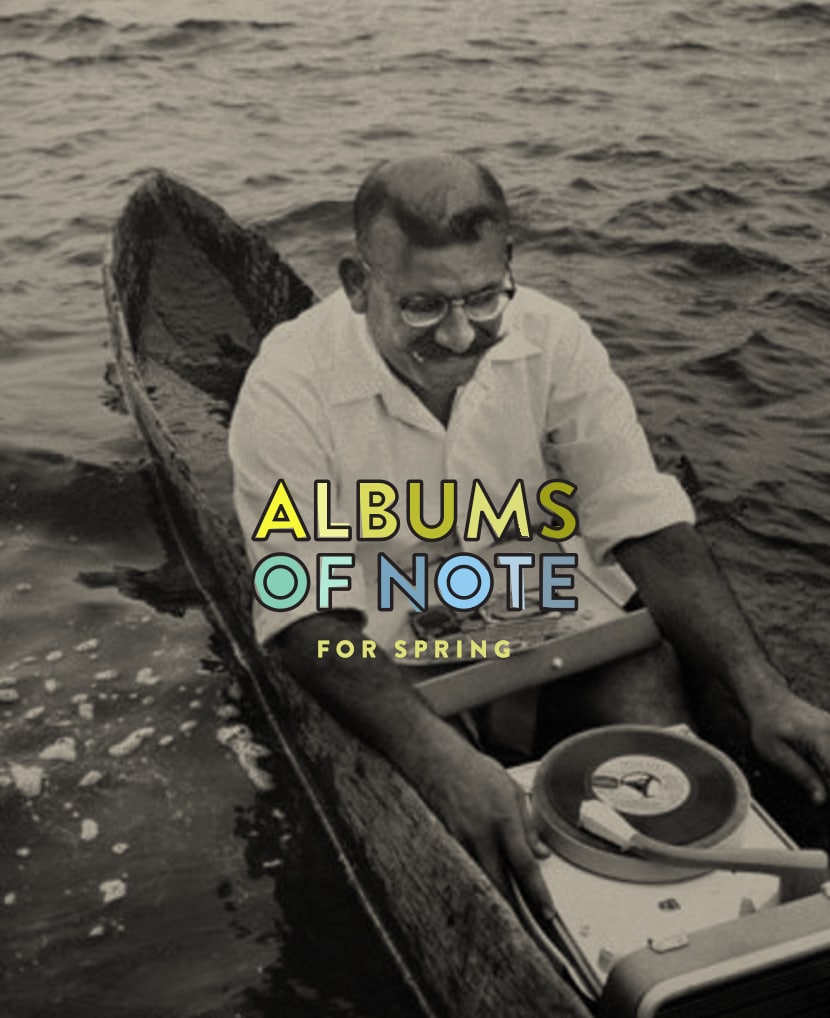 There is nothing that gets our creative minds going better than music. We look forward to the release of new albums each season. Though we aren't musical people ourselves, we have a huge love for it. I have had always wished I was more capable of expressing myself musically, thus that may be why I love so many kinds of music and have always loved a great concert.
We have wanted for a long time to add in more talk about music, books, podcasts, and so on as we find such value in these things. We watch tv shows, but we have made a point to keep them special…kind of like ordering dessert at a restaurant you know? Truth, we don't even own a TV…I secretly crept it out of our house years ago when we were moving and since we have never purchased another. There are times it is nice, but I love that our life revolves more around enjoying conversation, music, and listening to podcasts and NPR. Personally, I feel more productive and creative when I am making these things a more central part of my day.
That said, this is why we wanted to share a few albums we are loving this Spring. We are always on the hunt for other new ones as well so feel free to pass along some of your favorite albums or ones you are looking forward to.
Hayes Carll – Lovers and Leavers
We are huge Hayes Carll fans and have been for years. He is a singer-songwriter from Texas. This album was his first in the last 5 years and it really shows his strength as a songwriter. There are some great interviews about this album on Rolling Stone and more. If you dig Robert Earl Keen and Ray Wylie Hubbard, you will dig Hayes Carll. We promise.
The Lumineers – Cleopatra
I have been a longtime fan of The Lumineers, but Mike hasn't always been sold. Then the other night we were sitting on the couch catching up on some emails and I turned this album on and he asked who it was. He was surprised but happy to hear it was The Lumineers. This album is really great. It plays on many of the strengths of their previous album while refining some of the rough spots of their previous one.
Sturgill Simpson – A Sailor's Guide to Earth
Fell in love with Sturgill's sound when we were listening to a Spotify playlist and been hooked sense. His first album is great as well. We found out recently he grew up in Kentucky near where I grew up for a while as a kid and we went to college. His sound is classic country and we just cannot get enough of it.
Explosions in the Sky – The Wilderness
Whenever I think of Explosions in the Sky I think of Friday Night Lights, but who doesn't? This album is the perfect to work to, get creative, or just roadtrip to. There is something so amazing about what they create that always gets me pumped to make and do.
Kiiara – Low Kii Savage
A year ago I saw someone on Instagram talk about listening to a song of her's and out of curiosity I googled her. After a little digging, I discovered some of the hottest sounds I had heard in a while on her Souncloud. Since then she has released an album and I cannot get enough of her sound.
What albums are you loving right now that are hot on the market? Any playlists you have been listening to on Spotify?