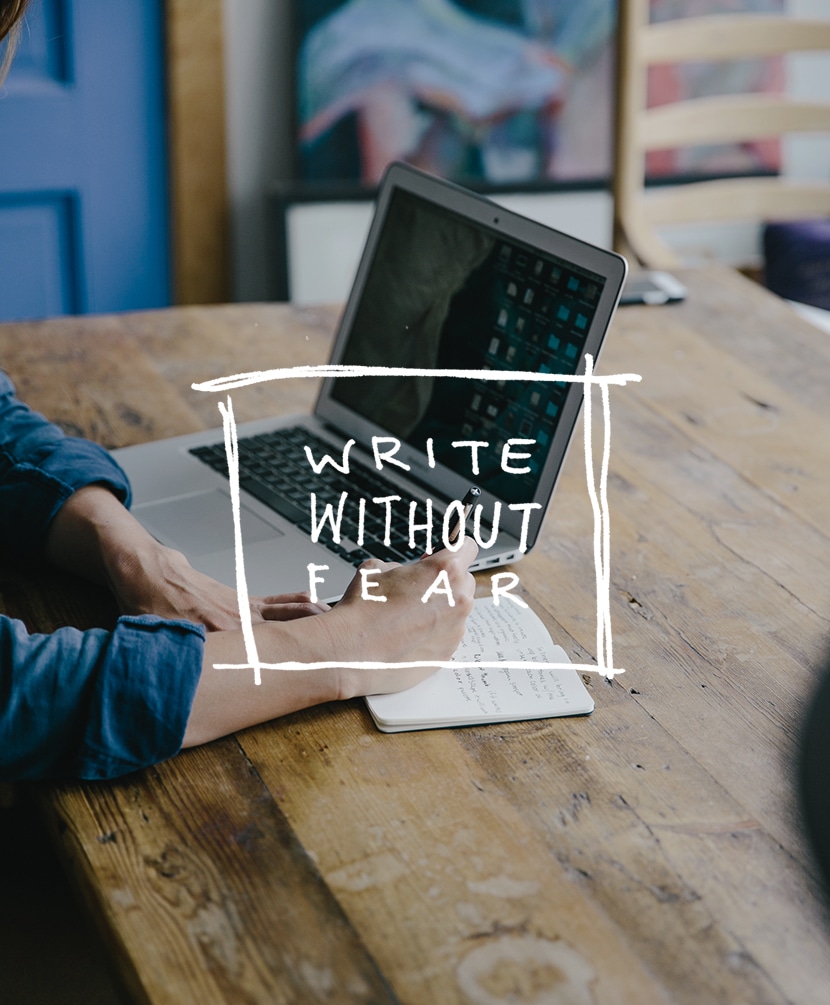 Without a doubt there are many posts on the blog that I can say were absolutely frightening to publish. When I began the blog on my own I would freely write whatever I wanted. It wasn't a thought. When I realized people were reading, I became aware of there being an expectation to what was being shared. It also made me tighten the reigns on what was published in terms of airing my heart and soul both from my life and creatively.
Now after over six years of having this space, the following and numbers have increased and I have had to learn how to walk the line of creating content that feels like me, shares about life honestly, and allows me to creatively express myself. However, if you can't construct your thoughts properly yet, it might be wise for you to seek services like the best essay writing service reddit.
Having a lifestyle blog lends to talking about nearly any and everything. Some people say this is a terrible way to build a successful blog and I beg to differ maybe because the "success" doesn't outweigh the desire to create. Sure, it is important to find your niche, your tribe, your people, but when I started TFE it was about being a place of creative freedom and sharing about the pursuit for a simple, beautiful, and creative life. The blog is a part of me and now it is apart of Mike and I's relationship as it is the space we have grown together and been able to track our lives over the last six years and it will continue to do just that in the years to come.
Part of telling our story has meant we have had to learn how to be open and honest not just about life, but with our creativity as well. If this space is about the pursuit of a creative life, than it means we must create and evolve in this space. Placing yourself out there creatively in any capacity is scary, there are a few things we have done to help ourselves have more strength to engage with the fear and move past it in the effort to become better at what we love. We thought it would be fun to share a few tips that have helped us in this process as TFE has evolved over the years.
Recognize you are scared shitless: 
The greatest athletes, actors, business owners, and especially those you may deem successful are just as scared as you. They have put themselves out there thousands of times and the fear never gets easier just like everyone else. The difference is all in how they have chosen to deal with the fear. Recognizing your fear of putting out a new idea, writing something honest, etc and then doing it anyways is how you overcome the feeling of fear. Sounds simple, but we all know it isn't, but it also is all at the same time.
Execute to your best ability:
If you are fearful of releasing a new series, a new idea, a new photo style, a post about something really personal, whatever it is then the best way to feel confident about it is to simply make do it to the best of your ability. When I started blogging and we started creating content it wasn't great by any means, but we did it to the best we knew how. Each time we got better, more refined, and even now we know it isn't the best we could do, but it is what we know right now and we are doing the best we know we can here in this moment in our journey. Now, we know the tools that really has helped in writing, click here now to see. There is beauty in the process of creating. If we were all great from the start what fun would that be?
Give Your Critic the prime seat:
I am stealing this from Brené Brown's TED talk about the critic because this helped me work through a lot of my fears about what I wrote and placed out in the world after feeling pretty creatively down from some experiences I had with critics. I have learned that no matter what you will have a critic in whatever you do. Someone will have a nasty word to say whether behind your back, in your comments section, or elsewhere. There is no way around the critic. Wondering what they will say and even dwelling on what was said the last time you took a leap isn't the right way to approach it. You will find yourself never wanting to put yourself out there again, which is only allowing the critic to win. Instead, face your critic, know they will exist and despite them do your work and keep going.
Surround Yourself with people who support what you do:
In the world of the internet, it is important to have the people on the other non-internet side that support you 100%. They are the ones that text you after you try something new creatively on your blog and say that was super cool and may even give some suggestions with complete care and respect of what you are doing. For us, Mike and I do that for each other but we also look to a few close friends for this as well. They get it and they want to see us succeed as much as we want them to as well. Having a community whether physically with you or around the country is crucial to creating content you are proud of as blogger. Doing creative work is not easy. You constantly feel vulnerable and this is why you must create a circle of trust. The ones inside have earned the right to be share in your vulnerability and you in their's. If someone breaks that trust you have to draw a clear line. Negativity is toxic to a creative career. Anyone pursuing a creative career and life will tell you the importance of building a healthy circle of trust and the how positivity is very key.
Write outside of your platform:
This one specifically has to do with writing. In order for me to share things honestly and in a constructive way I have to write in a place I can be far from the publish button. I would never dub myself a writer by any means considering I am dyslexic and I would far rather just write as I speak and forget grammar altogether, I have found that the force field a space such as Word or a private Tumblr gives me from feeling vulnerable (aka writing in WordPress) gives me the ability to write more honestly and openly. I also find these posts don't come when forced, they typically need marinating time as well so these spaces are the perfect place to offer that for them.
Hit Publish:
Most every blogger has a slew of draft posts that were written and never shared because of complete fear of what they revealed/being criticized or because of the post not being "good enough." Sometimes those aren't good enough excuses though and you know when they aren't. Your gut is usually a good gauge of that. That said, sometimes after it has marinated and been worked on to your best ability, you just have to hit publish. End of story.
I would love to hear how you write and create authentically on your blog. Will you guys share some tips you have as well?
For another awesome blogger's perspective on this, check out this interview with Garance Doré where she touches on this topic. Love her advice!