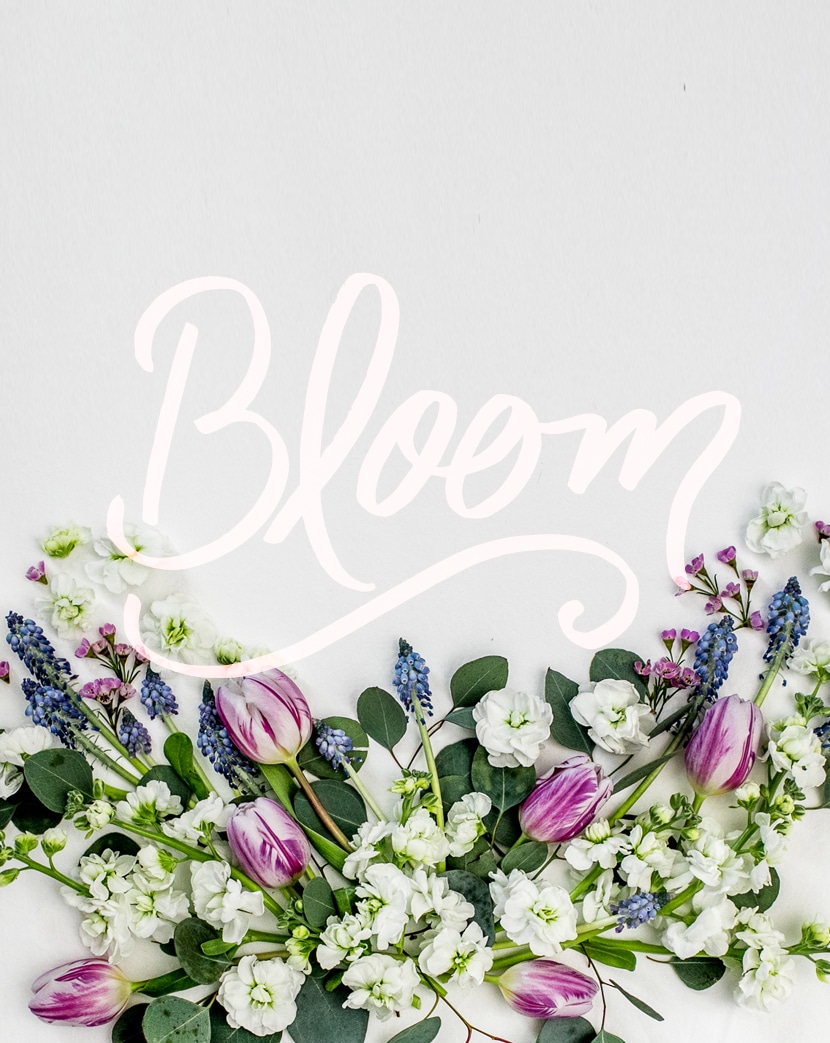 Today we begin the final month of spring. In my opinion, this is the most glorious month of them all but only made so by the other two before it. March and April can be difficult months, especially in the Midwest, but we need them. They are important. They melt the snow, they bring the longer days, they bring the rain that brings the flowers, and they allow us the proper time to awaken and prepare for the beauty and bloom of May.
Now, that May is upon us it is time to talk about this month's theme. In May everything is blooming so I felt for our first Intentional Season together we would focus the month of May on the word Bloom. For me, this word is far broader and deeper than just talking about the world outside our windows coming to life, but it also speaks of the things we have been working towards all season. The last few months we have been doing a lot of hard work on ourselves and I talked about this some in today's Monthly Newsletter (sign up here if you didn't get it so you don't miss the one for June), but March and April for me were about personal growth and embracing so much of who I am as I start my 30's. Everything from questioning my goals in my career to deciding what kind of mother do I want to be. It has felt both difficult and relieving all in the same breath. So as May begins I feel those months for me were similar to the rain we needed to now see the blooms. Nothing in life comes without some rainy days and moments. It is all part of the process.
So, as we begin this new month, I want to try something new. I want to know from YOU what does this month's theme mean to you. I will be rambling on about it all month, but I want to hear what comes to mind when you think of Bloom? Is there a memory that pops up? Is there a personal connection? A quote? A story? A goal? Anything! I want to hear and this I plan to share some of these amazing perspectives on the theme on my Instagram so leave your handle so I can tag you and credit you. I always love hearing from you about how things I am sharing and writing about connect with you and I know other readers would love to hear as well. So to kick off the month, let's open up about what it means to Bloom!
I cannot wait to hear from you and find out your thoughts on the theme this month. There are so many exciting, connective, and honest posts coming this month. I cannot wait to share! Okay, now go comment away below!