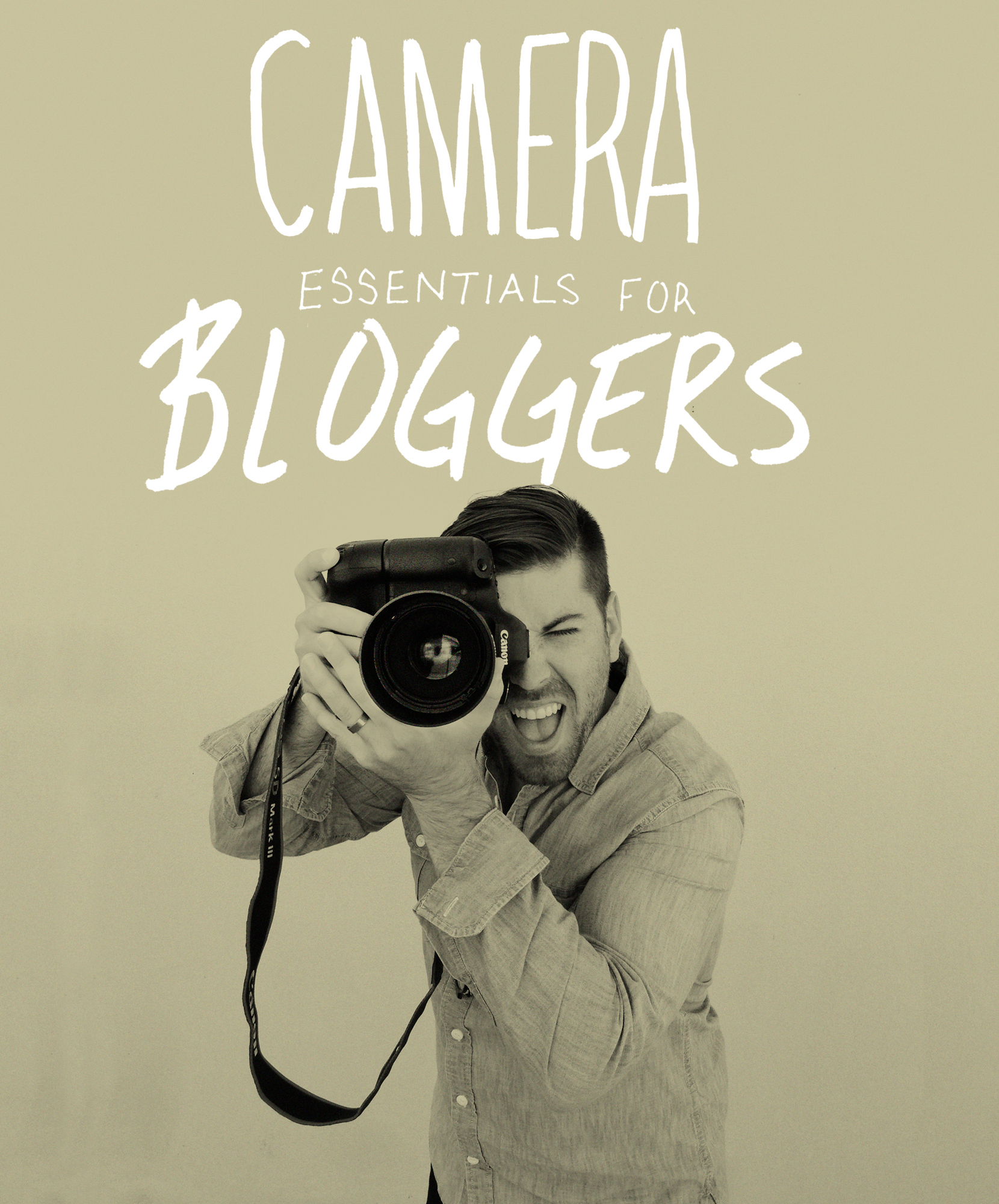 For the last year I have received countless emails asking about the photo gear I use and what gear I would recommend for other bloggers. So I thought it was about time I shared what is in my camera bag and give y'all a couple gear recommendations. There is no way I could possibly talk about all the gear recommendations I have but I thought this post could at least be a start. I will be talking more about photography, design, travel, working on the road and running a photography studio in the future. So expect more to come.
This post is all about choosing the right photography gear. There are a ton of great options to choose from, in this post I am going to tell you what I like and why. Most people start by asking what brand of camera they should get. For me, I would recommend going Canon or Nikon. I love the Canon L-Series lenses, the ones with the red band on them, and have had great success with them. I mention lenses because whatever brand of camera you get, you will also have to get that brand of lenses. Next you should look at the sensor size, Cropped or Full Frame. Here is a great post quickly explaining the difference. Without a doubt I would go Full Frame.
That's the basis of why I have the two gear packs I am recommending below. Either way you're going drop a bit of coin, but if you are serious about creating beautiful original content it will totally be worth it.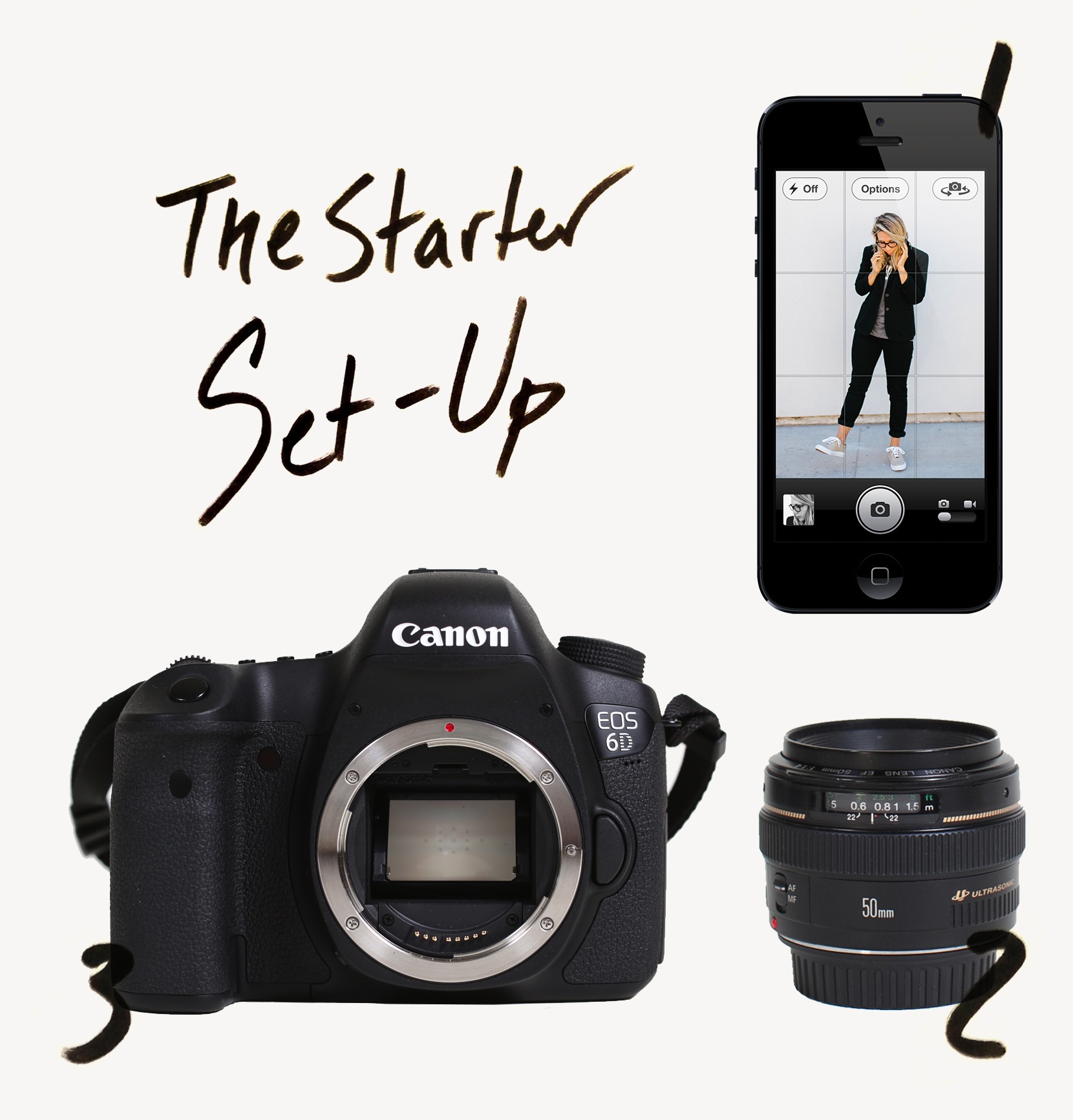 1. iPhone 5 | 2. Canon 50mm 1.4f | 3. Canon 6D
In both set-ups I have included an iPhone 5. Honestly about 30% of the photos that make it onto the blog are shot with our iPhones. They are always with you and you can get some killer shots with them.
The Starter Set-Up – $2400
I chose the 6D because it's the least expensive Full Frame camera Canon makes, you can find them for about $2000. Next I am recommending THE BEST lens for the money. The Canon 50mm 1.4f and it goes for $400. I would steer clear of the cheaper 50mm 1.8f lens, it's crap and for just a little bit more you can get this beauty. Seriously it's a huge difference. Seriously.
To see an example of what this set-up can shoot check out the Go Swim post, I shot when we were in Harbor Springs. That was all shot with the 6D and the 50mm 1.4f lens.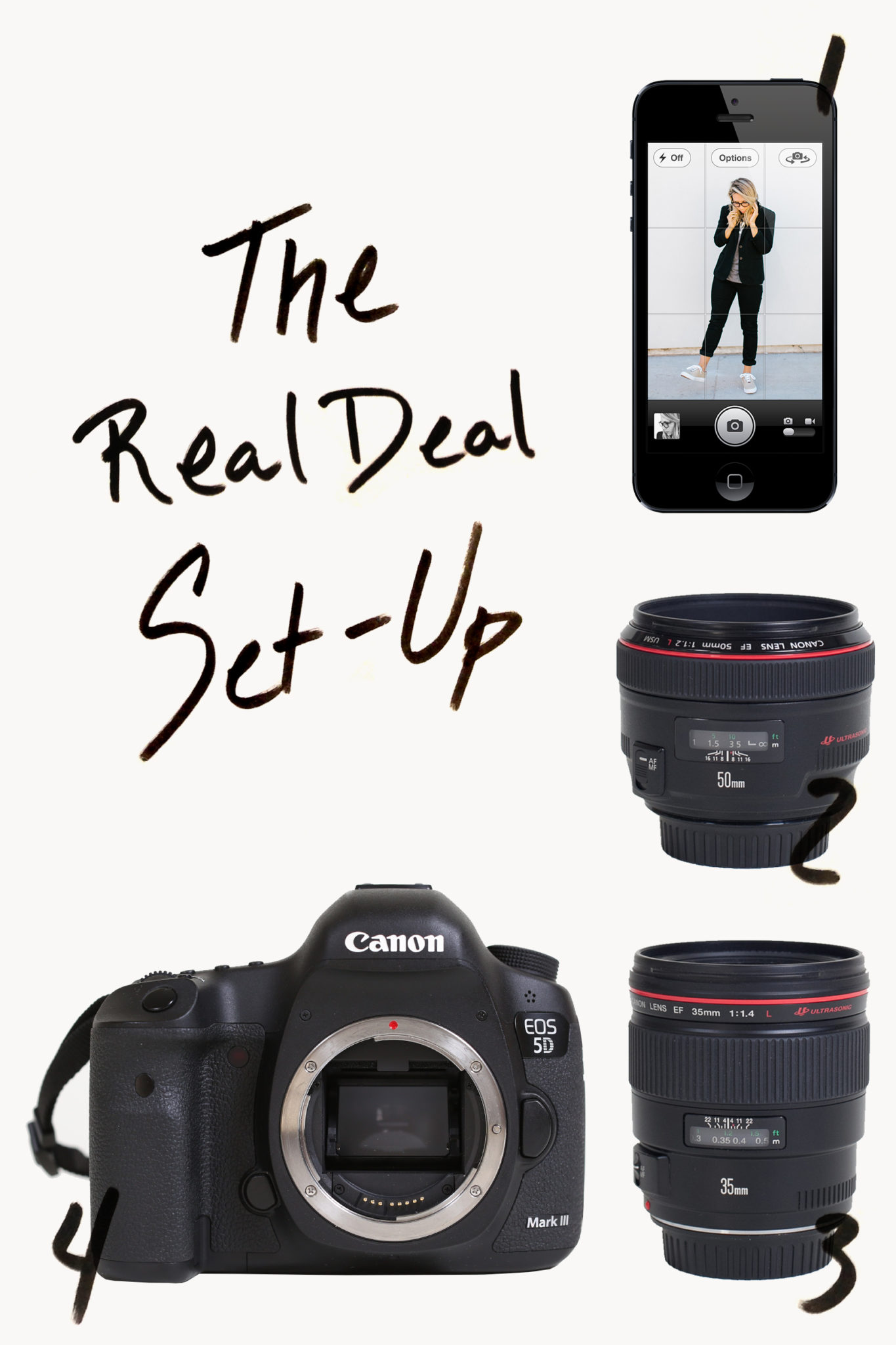 1. iPhone 5 | 2. Canon 50mm 1.2f | 3. Canon 35mm 1.2f | 4. Canon 5D Mark III
Again I am including the iPhone 5, because no matter how great your camera is, if you don't have it with you all the time you'll never get the photo.
The Real Deal Set-Up ($6200)
I chose the 5D Mark III because it's Full Frame and absolutely my favorite digital camera I have, its not cheap you can find them for about $3400 but it is absolutely worth it. However I would say the lens you put on your camera is even more important than the camera it's self. The two lenses I have selected are basically all I shoot with. The Canon 35mm 1.4f is amazing for travel, fashion, video or interior design. It's one of the Canon signature L-Series lens, meaning it is the highest quality lens you can buy from Canon, but with that quality comes a steep price of about $1300. The Canon 50mm 1.2f is my baby. I shoot almost all my portrait, simple evenings and studio shots with it. It's also one of the Canon L-Series lens, so like the 35mm 1.4f it's super high quality glass but it's also going to cost you about $1400. I know the price is higher for the L-Series lenses but without a doubt I can tell you the image quality is visibly different. So if you can swing it, go for quality. We purchased these things in stages as well to slowly build our gear.
To see an example of what this set-up can shoot check out the Madewell Styled post of Megan. That was totally shot with the 5D Mark III and the 50mm 1.2f lens.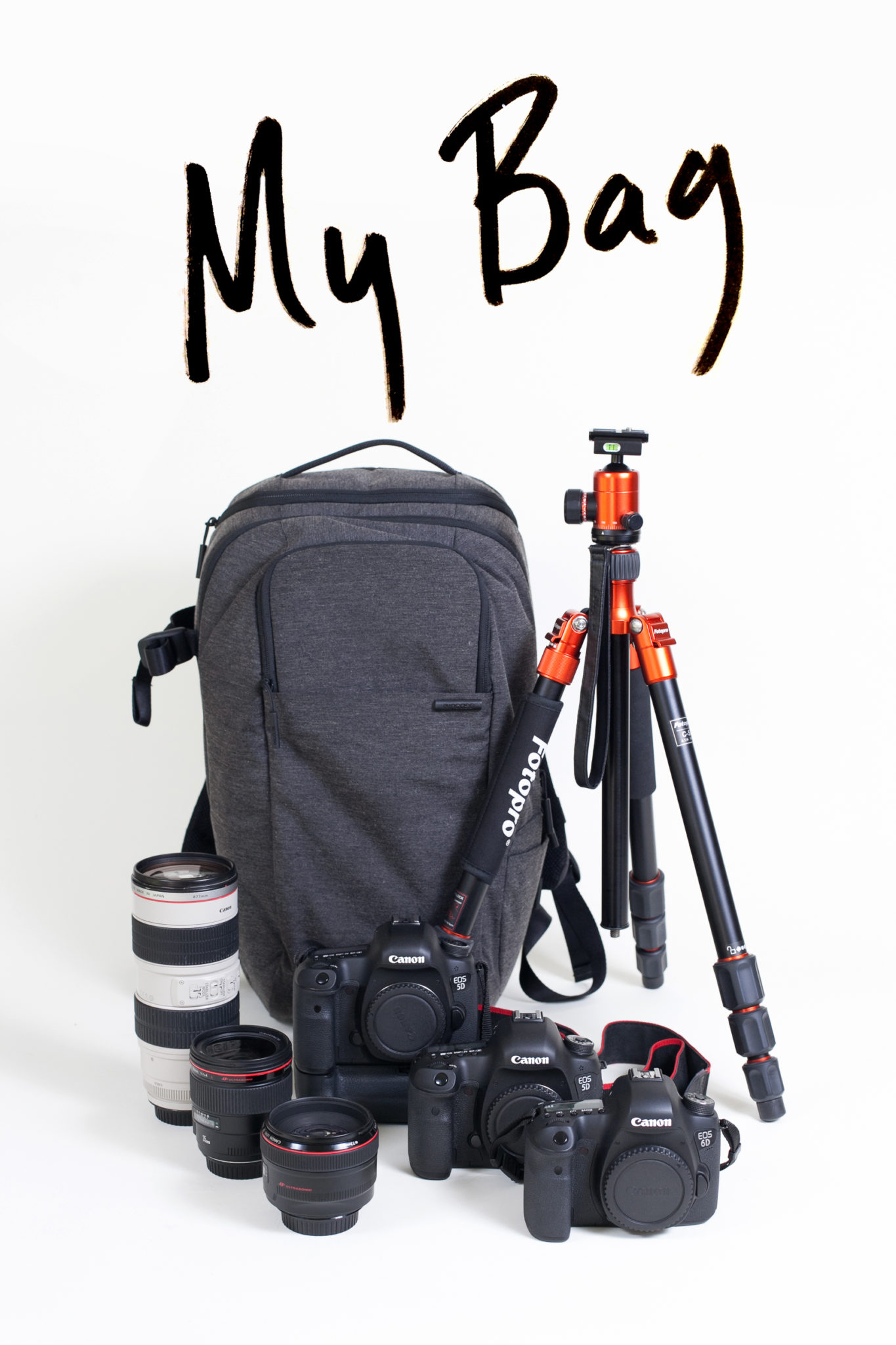 I've given you two recommendations for set-ups that should cover the top and bottom budgets. So let's see what's in my bag. I am going to preface that all of my gear has been accumulated over the course of 4 years and we use it for our design studio work as well as the blog. So by no means should I expecting every blogger to have this set up. I am shooting these studio shots in our studio with my Canon 5D Mark II with the 50mm 1.4f that's why it's not in the image above. So here is my list:
Cameras: 2 – Canon 5D Mark III | Canon 5D Mark II | Canon 6D
Lenses: Canon 35mm 1.4f | Canon 50mm 1.4f | Canon 50mm 1.2f | Canon 70-200mm 2.8
Bag: Incase DSLR Pro Pack
Tripod: Fotopro C4i Tripod
I love shooting and helping other people shoot, so please ask questions in the comments and I will do my best to answer everything I can. Also let me know if there are more photo topics you'd like me to cover and I'll see what I can do.
——–
Also big shout out to Cory Weber of Weber Photography for being me gear mentor and the reason I am a Canon man today.