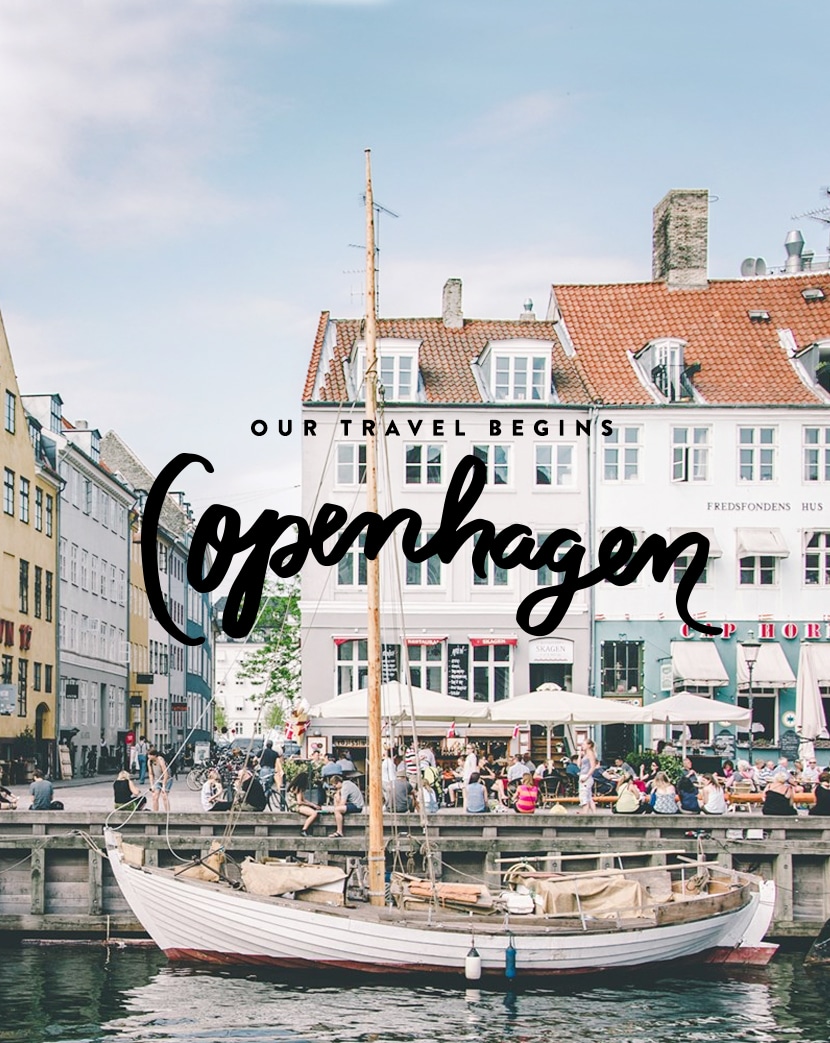 Image via: CondeNast Traveler (which has the most beautiful site)
Tonight we leave for Copenhagen and we are feeling really excited about the adventures we are about to have. We know it will be interesting traveling with Hayes this time around and things are going to look different than our trips have ever before when we have been abroad. The leisurely days of wandering from cafe to cafe or through museums till we are dead are long gone. There are no late drunk nights out in the city and waking up late, but in all honesty, I am okay with that. I am excited to see the world through Hayes's eyes and to explore places I otherwise may have not because we have him with us. The hunt for the COOLEST things isn't as much a priority as enjoying the time together as family. A perspective change that I am welcoming with open arms these days.
In all honesty, though I have struggled with thinking about this trip. May is so alive here in Traverse City, I have kind of been sad to think about leaving, but at the same time I am not sad enough to cancel the trip and stick around here. A visit to Copenhagen has been on our list for a LONG time so when the right tickets came up we know we needed to make it happen! If anything my sadness I am having is a wonderful thing because it means I love where we live so much and that alone is something to be extremely thankful for. Going away is a wonderful way to come back home with a clearer mind and new inspiration for your life in a city you already love. That is what I keep telling myself as I pack our bags.
I wrote about our plans for traveling with Hayes abroad and I think many of these things have already held up as packed and planned. I will give a full report when we come back, but so far the whole packing process has been painless and simple. We chose simplicity over anything on this trip since everything is available in the places we are going. Trying to learn to relax as a parent more when it comes to having things on hand.
Though we planned this trip months ago we haven't really made many plans. I made reservations one night for Mike and I for a restaurant we had been eyeing and I am excited to enjoy that, but we have a short list of must do things on the trip and I thought I would share them. We would love any other recommends of things to do with Hayes or what we should do, though we have a slew of things from people through emails the last few months. I am still wrapping my brain around everything to do.
Here are the 10 things we have on our list to do that are both for us and for us:
Mike and I made a reservation out one night to here for dinner while Hayes stays with his grandparents.
We plan to go to the Aquarium one day because it looks amazing in so many ways and we know Hayes will love it.
We are planning on a few walks down to Nyhaven during the day and evening if we can swing it.
One a nice day we will be going to Tivoli Gardens to experience where the city has fun.
We will probably visit Round Tower and Rosenborg Castle
It looks as if the Vesterbro area is pretty hip and fun and I saw a few suggestions to have fish at Kødbyens Fiskebar.
We are staying near the Dronning Louise Bridge and there seem to be a lot of great parks in the area so we probably will head to some of those but would love food recommendations in the area!
I have no doubt we will head to this food market multiple times since it is near our Airbnb.
Make sure to follow along with us on Instagram as we travel with Hayes and enjoy our first trip abroad as a family. So excited to have this experience with Hayes and Mike's parents! It will be really special.