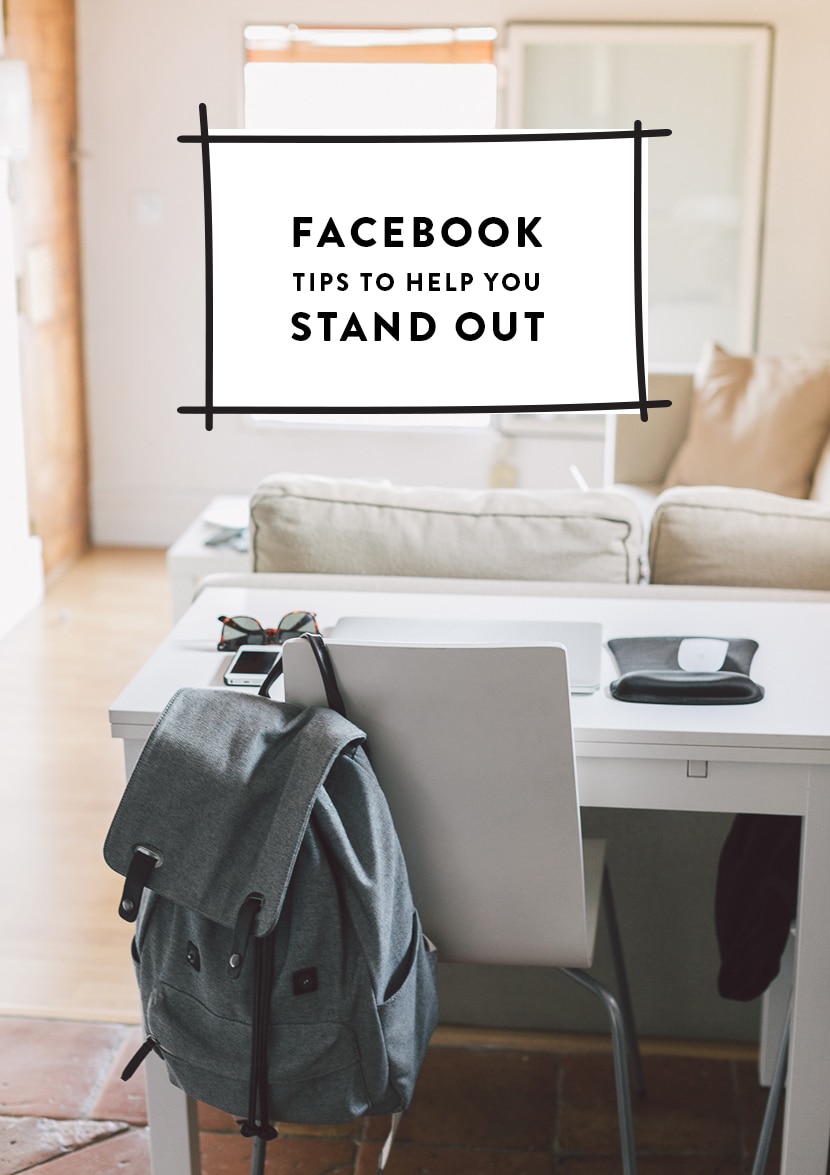 I will never forget the first day I signed up for Facebook. I was a senior in high school about to transition into the college world, and Facebook was like a right of passage. You had to have a college email in order to sign up, and when I received my golden ticket, my page was live! I had no idea that Facebook would grow into the behemoth that it is today. Navigating the profile changes that Facebook was constantly making was a task. As soon as I thought I had the Facebook world mastered, it would change again (obviously for the good of optimization). I knew what I had to do in order to keep track of this giant animal; I had to research and continue to research. Social media is one of the most important if not the most important parts of my job, so I constantly have to keep up or I will be left behind. I don't want you to be left behind either, so I have rounded up 4 Facebook tips for business that I think will help you stand out.
1. Post a cornucopia of content. This might seem obvious, but I want to reiterate the importance of rich content. I am sure you have heard the saying, "A photo is worth a thousand words." Since working at The Fresh Exchange and Wild Measure, I have learned that this saying couldn't be more true. Mike and Megan take some of the most captivating, clean photos that often do not need words. People love seeing beautiful photos, so it's crucial that you add this into your Facebook content bucket. That doesn't mean you should leave out the text-posts. Pepper in text-posts that ask your audience questions or give a fun fact or advice. This increases engagement when you allow for comments. Another great content option comes in the form of contests. People love interacting with contests. The more people that comment, it will increase the likelihood that your pages is seen. I say make your Facebook fan page or personal page like a fun Thanksgiving feast of content that makes your audience come back for more.
2. Utilize Facebook Insights. This is a solid tool that Facebook provides for it's users and it's free! If you have a fan page, then this tool will be the tool that helps you to optimize your posts and the times that you post. You can look to see what days and at what times your audience engaged with specific posts. I recently read that one of the best days to post is on Friday, which I have found to be true. It could be different for your personal or fan page, but I encourage you to experiment with different days of the week and different times for a month then evaluate using Facebook Insights.
3. Invest in paid reach. The days when organic reach was like discovering gold are dwindling. Basically, Facebook decreased the organic reach of fan pages to 6% due to the extreme increase of content. I gleaned a little nugget of information from Facebook that on average, your News Feed could see 1,500 stories, so things can get a little cluttered. If you, your business, or blog has something important to say and you know it will only reach 6% then it might not hurt to pay to reach more people. If your message is valuable to you (I would be surprised if it's not), then having a larger reach, a larger voice, should be worth making sure it ends up in multiple News Feeds. People can opt out of ads, etc. If you don't want to pay for more reach, then another great way to go around the organic reach decline is to cross promote on your other social channels. Also, if you're planning to sell chocolate products, your box solution suggests you take your time and think about how you can use colors, textures, and shapes when designing your chocolate packaging so it draws your customers in.
4. Learn to use the Facebook etiquette napkin. I don't know about you, but I'm not a huge fan of seeing the same posts over and over again. I am also not a fan when I see multiple posts from the same person, business, or blogger in a row. This goes back to knowing the best times to post for yourself and your business. I always say to post on Facebook 2-3 times a day, making the content very different. You will lose attention and possibly "likes" and friends if you over do it. You also want to make sure you don't ask people to "like" your page in a text-post. Inviting people to "like" your page is different from asking. Facebook actually considers asking people to "like" your page in posts as spam, and we all feel the same way about spam. We throw it directly into the trash can.
These are just a few tips of 100's but we always love starting the discussion and learning other great tips, so feel free to share more about what you have learned about Facebook and even ask some questions! We would be more than happy to answer.