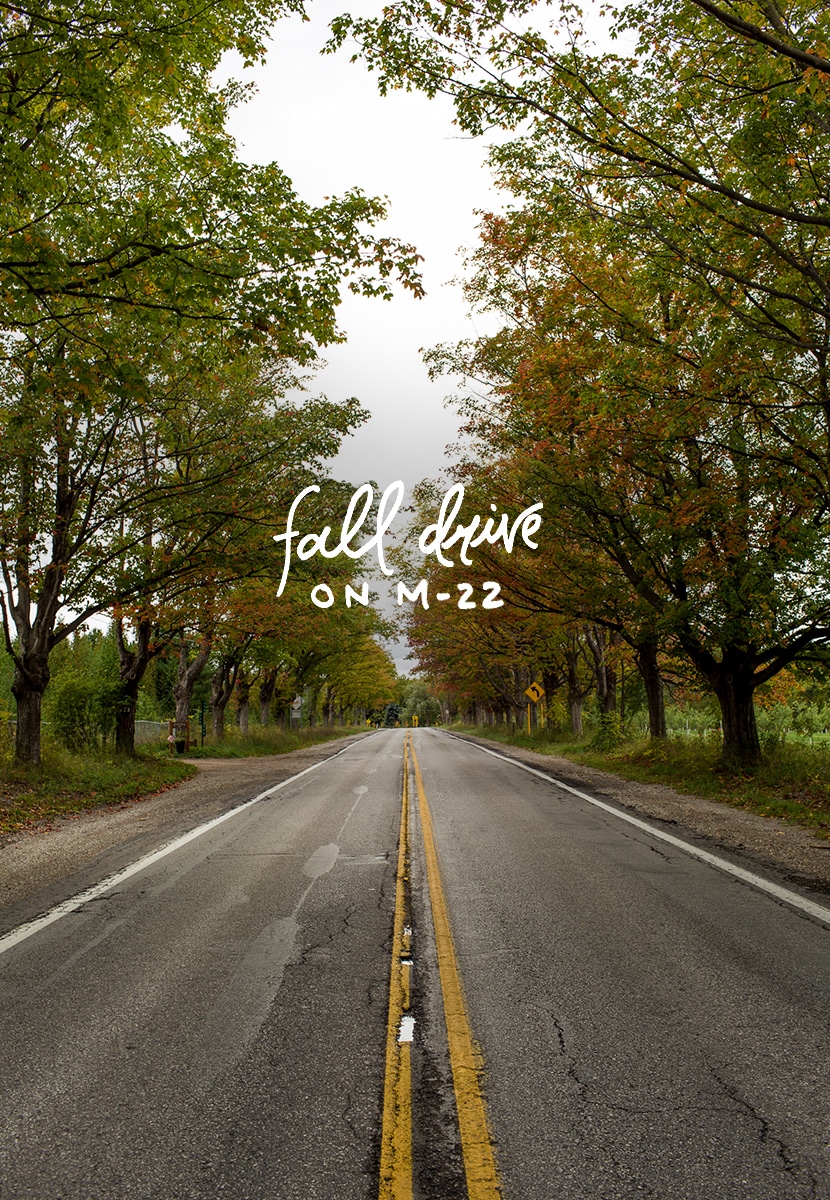 The thing I realized I missed the most about living in Michigan year-round was watching our favorite places shift with each season. Mike and I have fond memories from when we used to live here of breaking our work day up by going on drives particularly this time of year. Every year when the colors became just perfect, we would hop in the car nearly every day we could just to drive around Leelanau County from our house on the west side Traverse City to see how things had shifted just a little more and to do some of our favorite things along the famous M-22 while we enjoyed the views that seemed to shift as quickly as we could blink.
This year as a family of three we thought it would be fun to take Hayes on his very first fall drive and to bring you guys along with us. Traverse City Tourism asked us if we would give you our recommendations and suggestions for the top things to do on a fall drive, so we compressed the guide along with a map at the bottom. We also wanted to share our day as a family with you as well. Please join us as we head out on our first annual drive through our favorite places to spend autumn.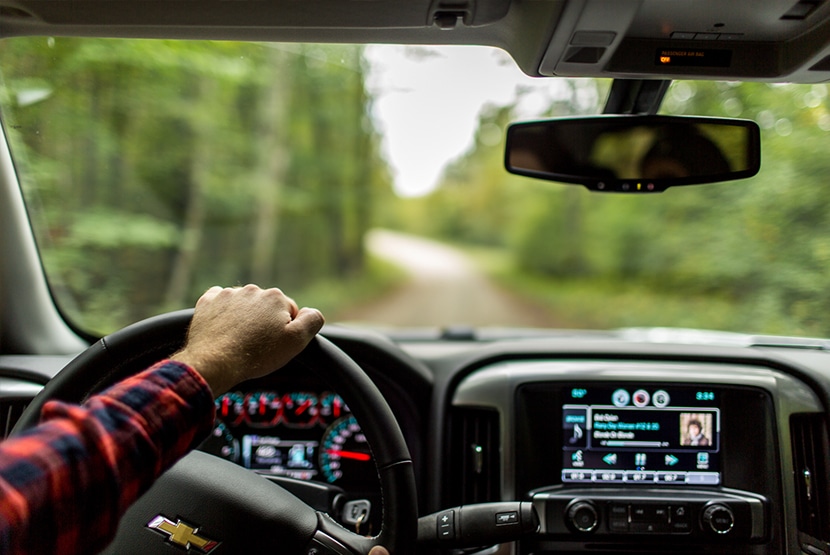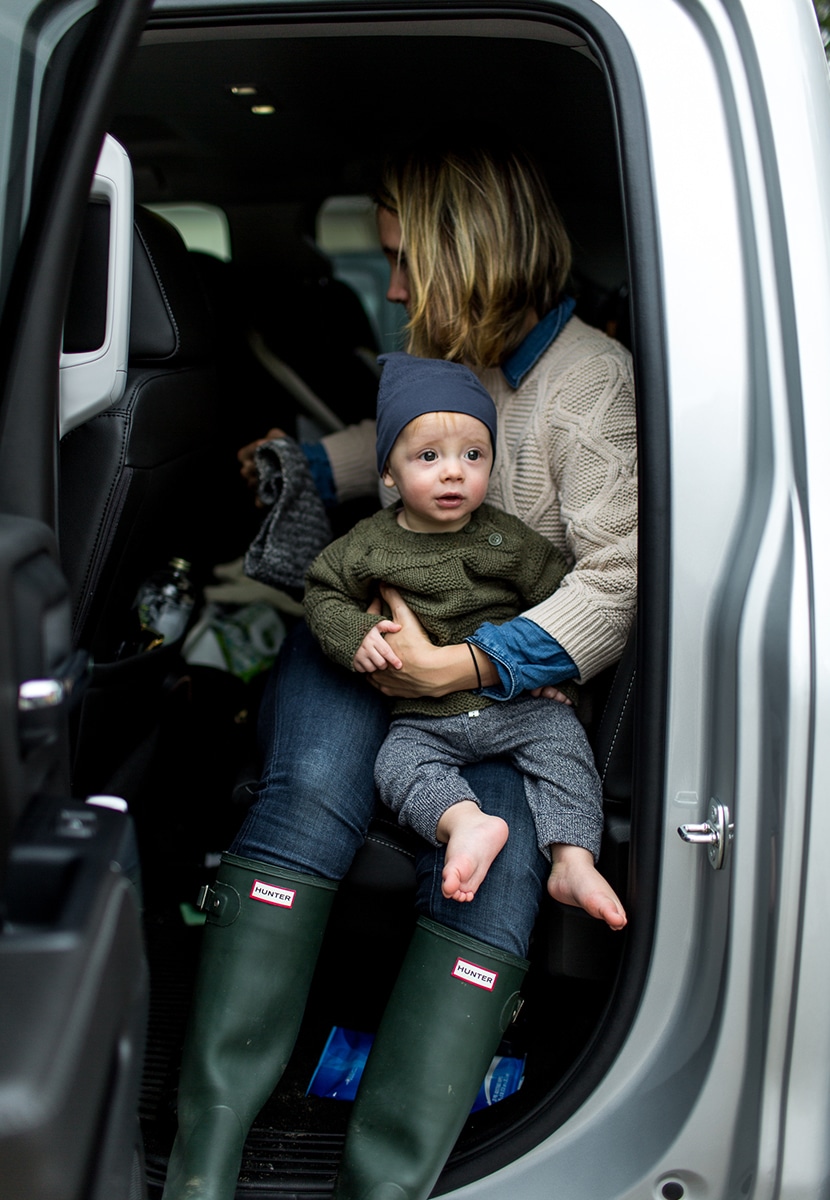 Going on day-trips with an 8-month-old is quite a hilarious adventure, but it is honestly pretty rewarding no matter how exhausting. Hayes is so aware of the world these days and curious of everything that is around him. He wants to touch and experience everything that it makes doing trips like this so much fun. We knew that we would start this day just how we have always started EVERY one of our fall drives in the past, by stopping at Gallagher's Farm Market for pumpkin donuts and hot apple cider.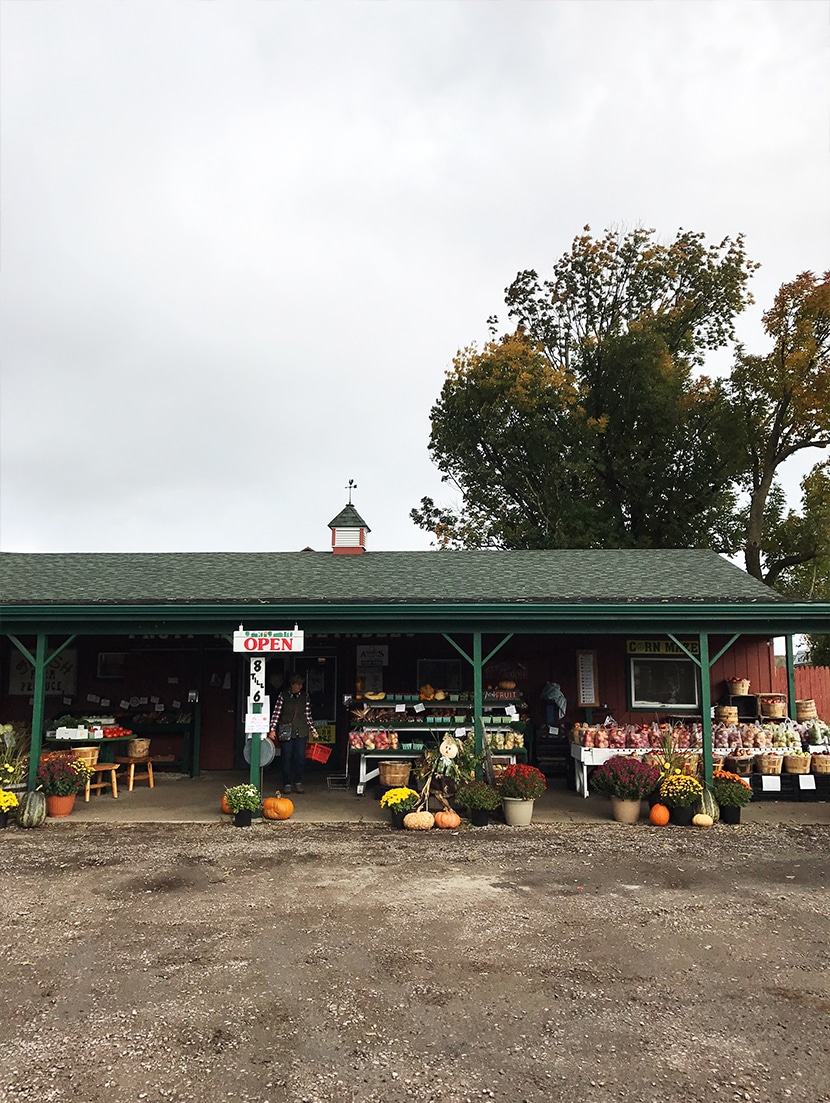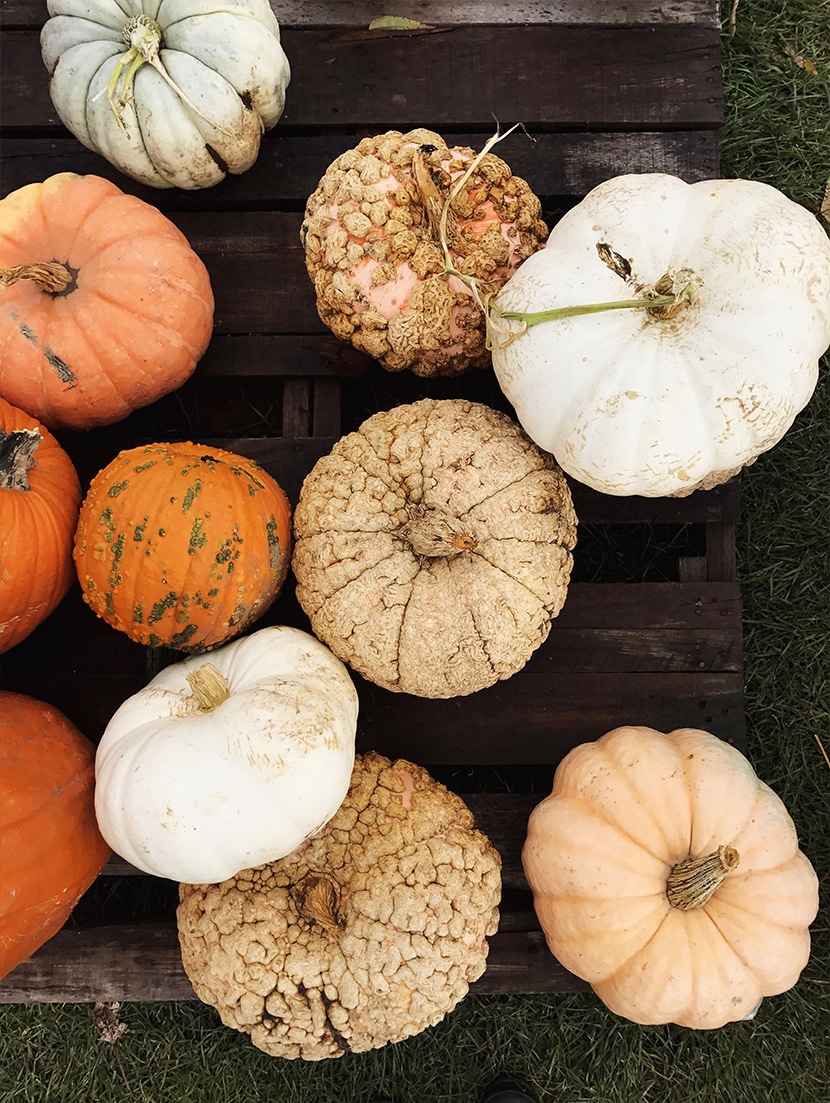 This traditional farm market is open from June to October and is a cult classic so-to-speak when it comes to the fall season. The piles and bins of squash, pumpkins, and the apples are all over while chickens run under your feet.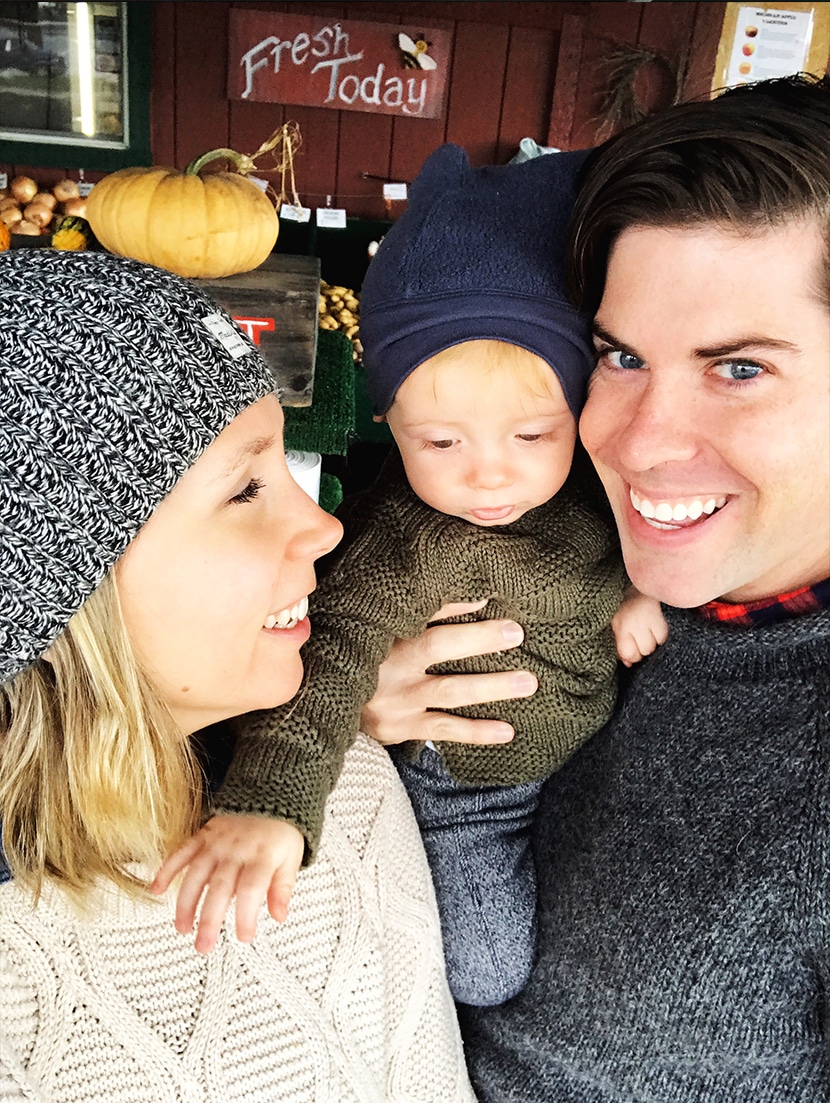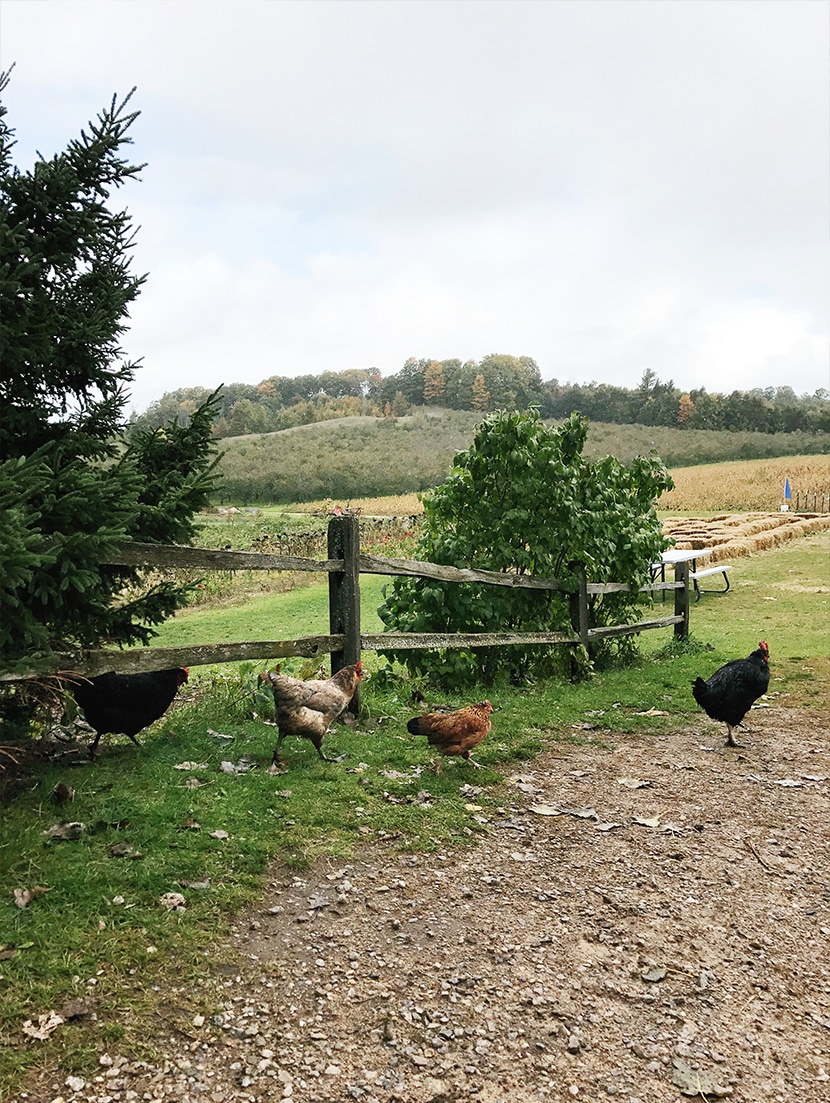 You weigh your pumpkin by the pound and head inside for the old-fashioned cake pumpkin donut of your dreams. It is how we have always done our fall drives. We begin with pumpkin donuts and apple cider. This time though instead of leaping into the car we wandered around the farm and let Hayes see the animals and we enjoyed our donuts as a family.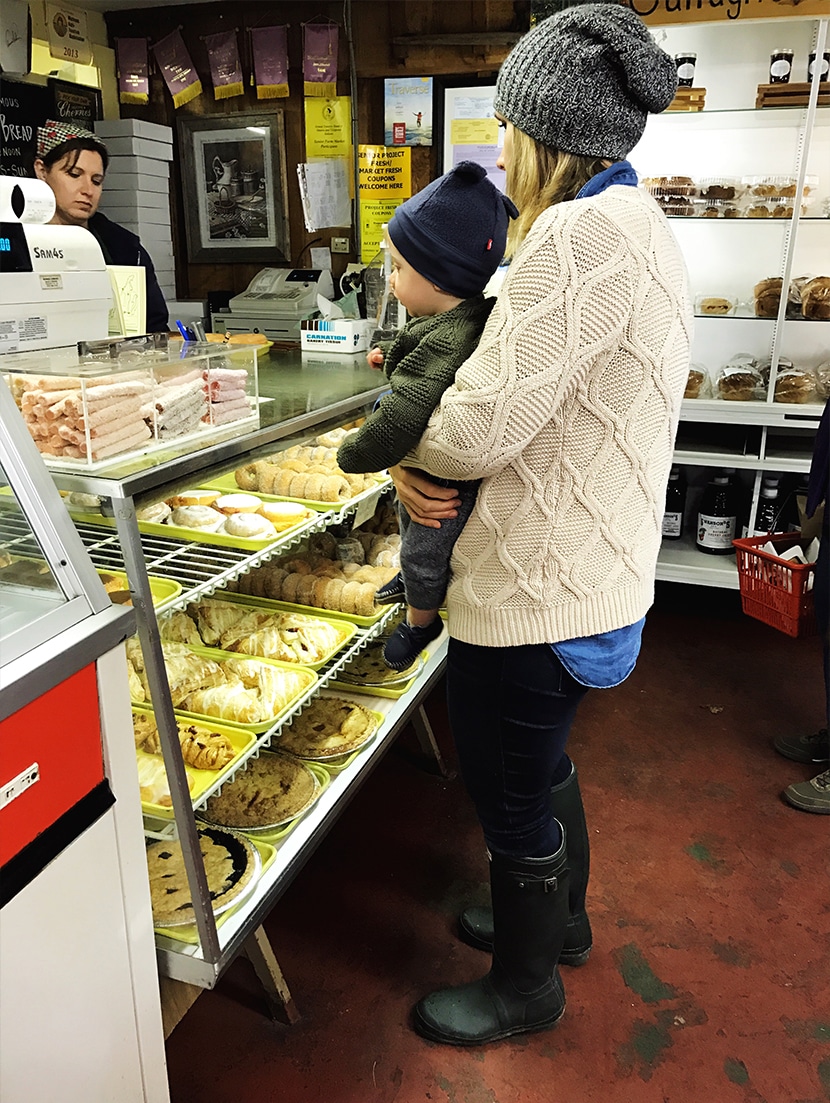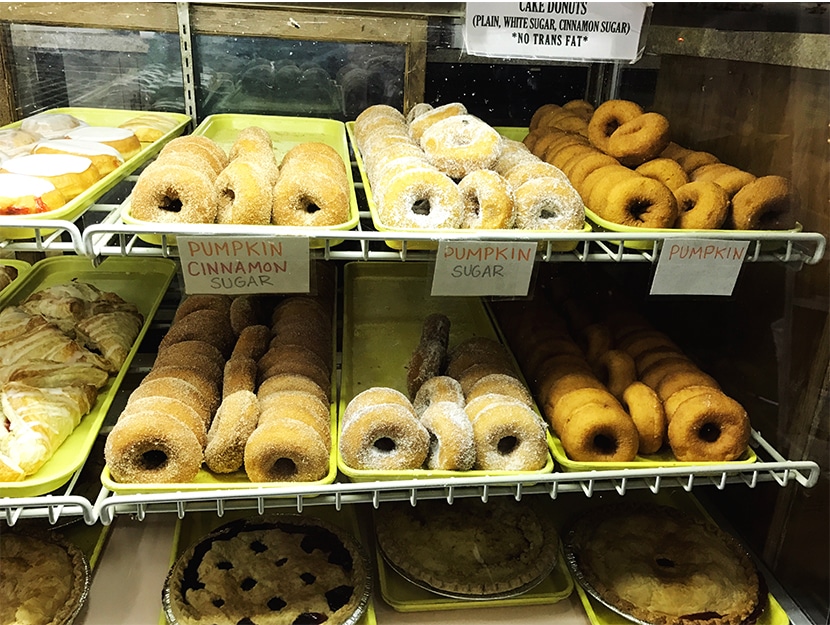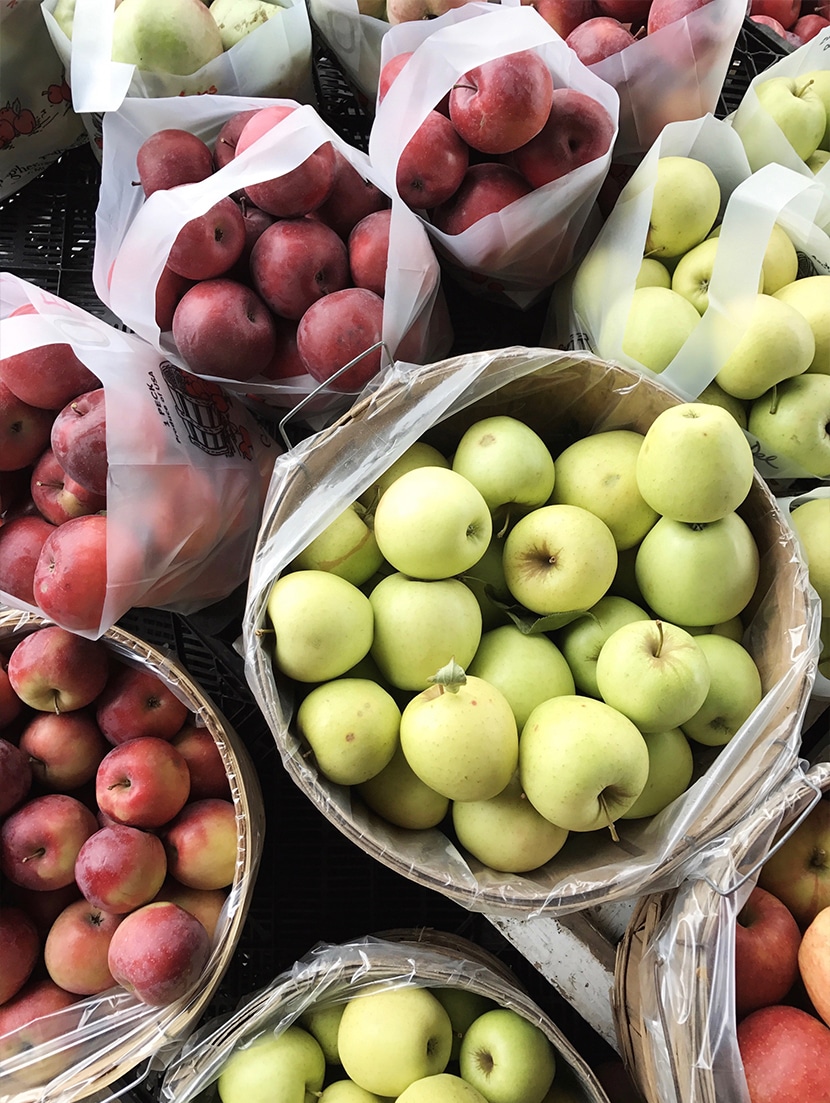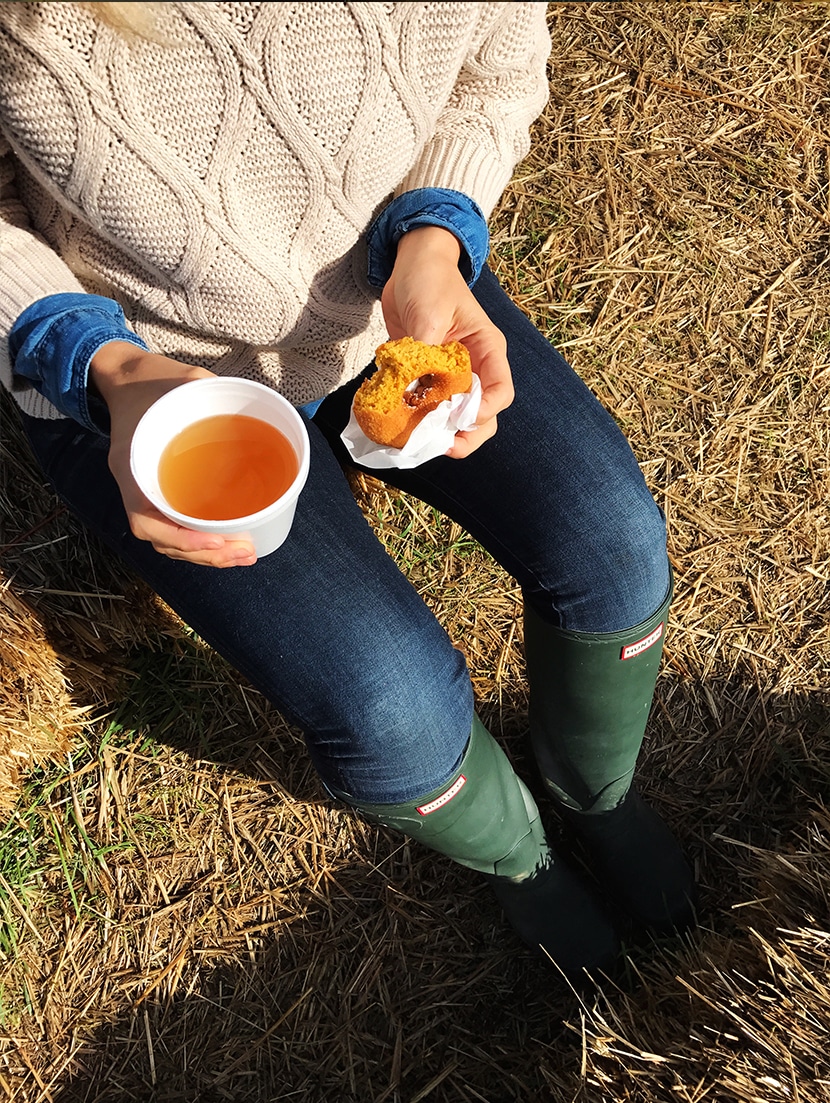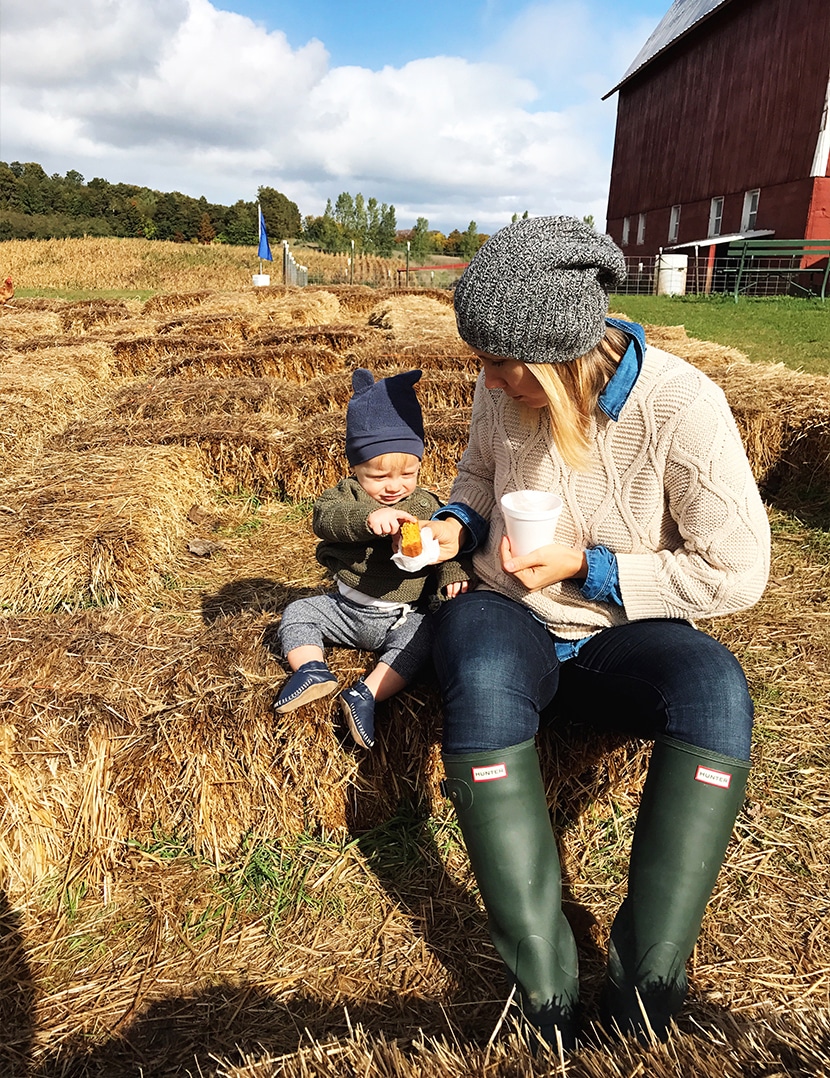 Since, Hayes needed to take a nap after all the fun seeing pigs, lambs, chickens, and rabbits we decided to head a ways up M-22 to Omena to visit our favorite art gallery.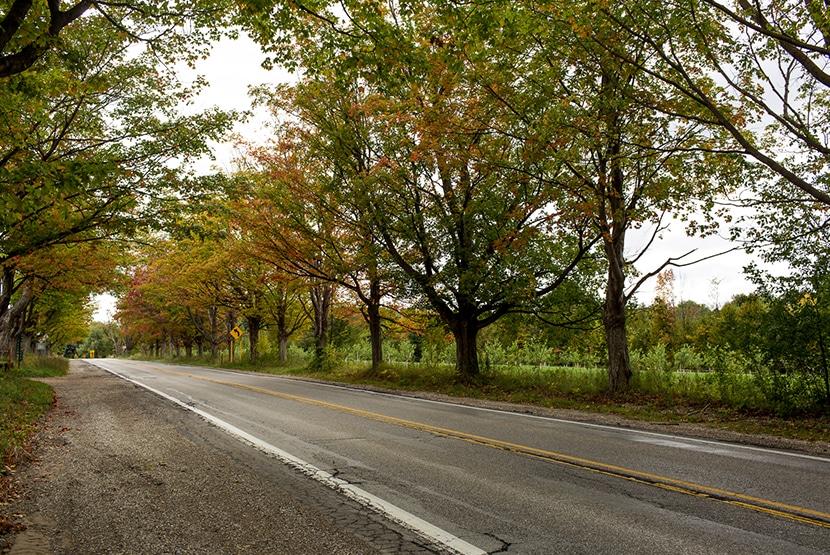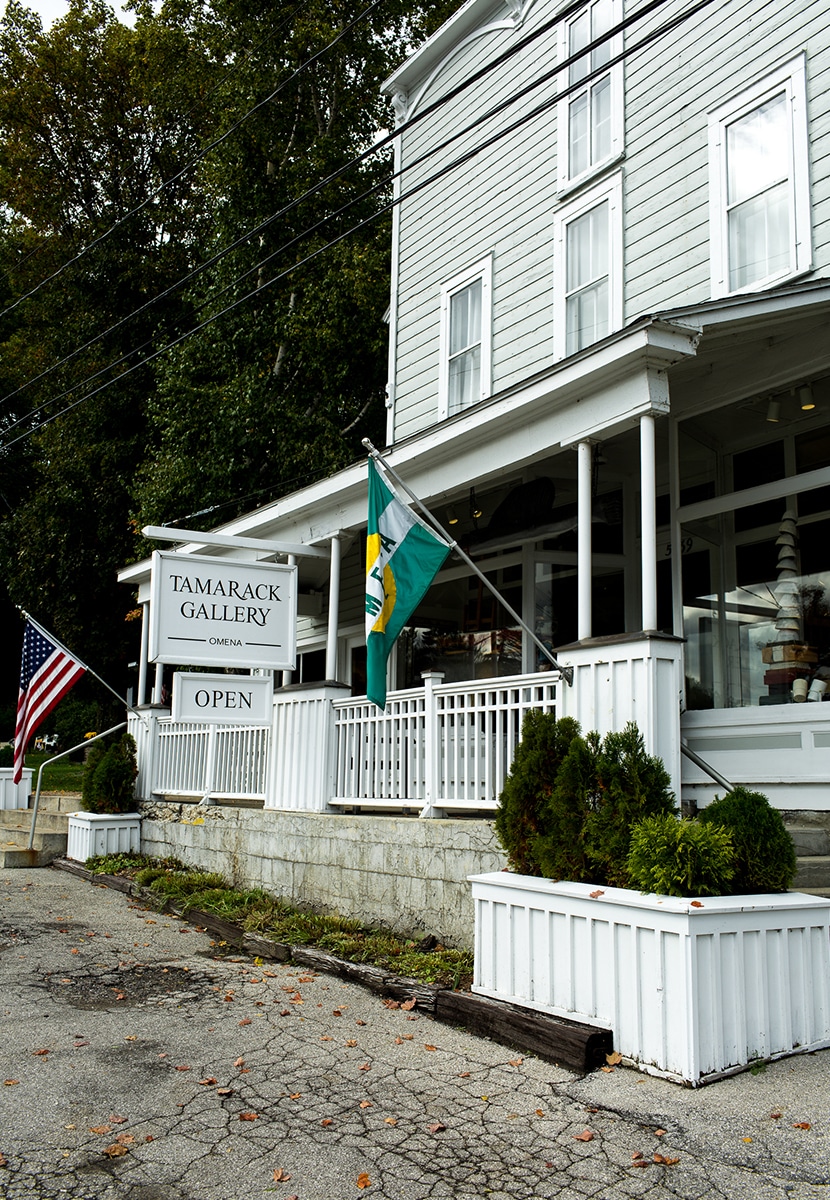 Tamarack Gallery is a small gallery in the town of Omena. We typically don't stop here in the summer, not because we don't like to, but because it has just become such a staple to our drives on chillier days.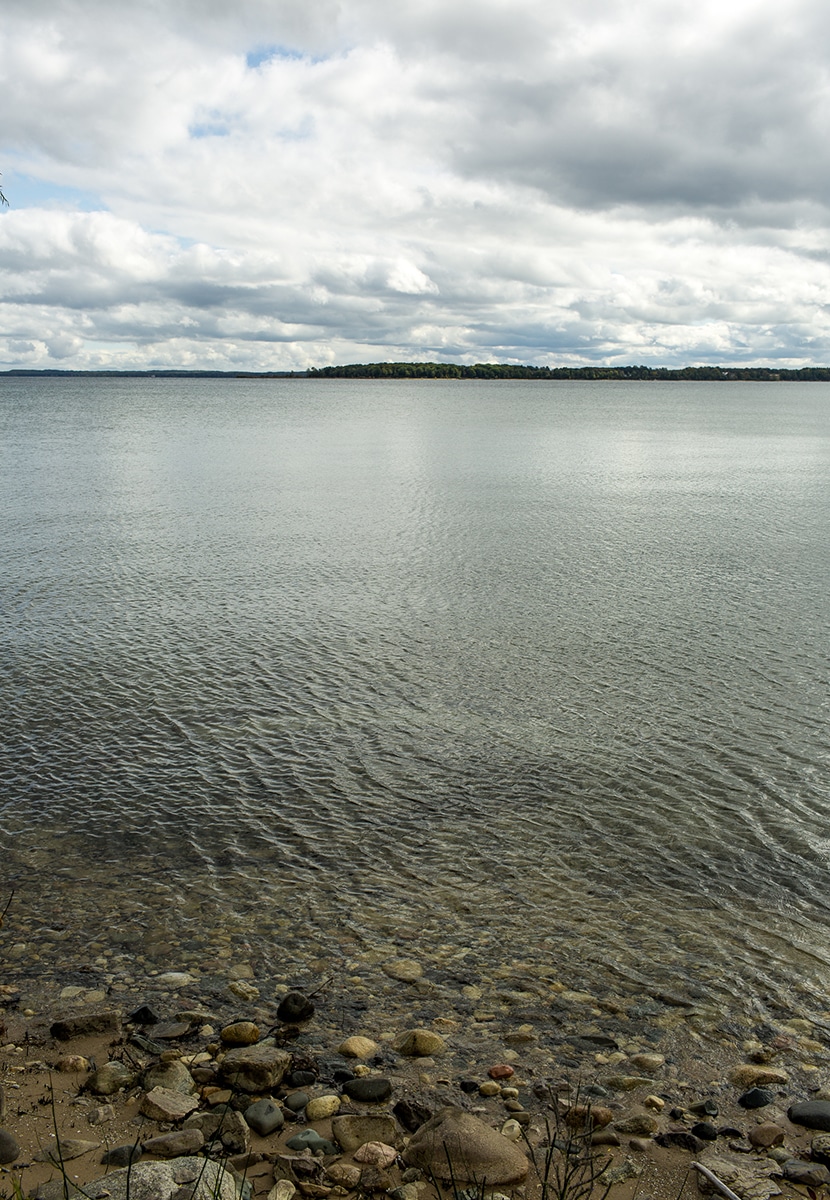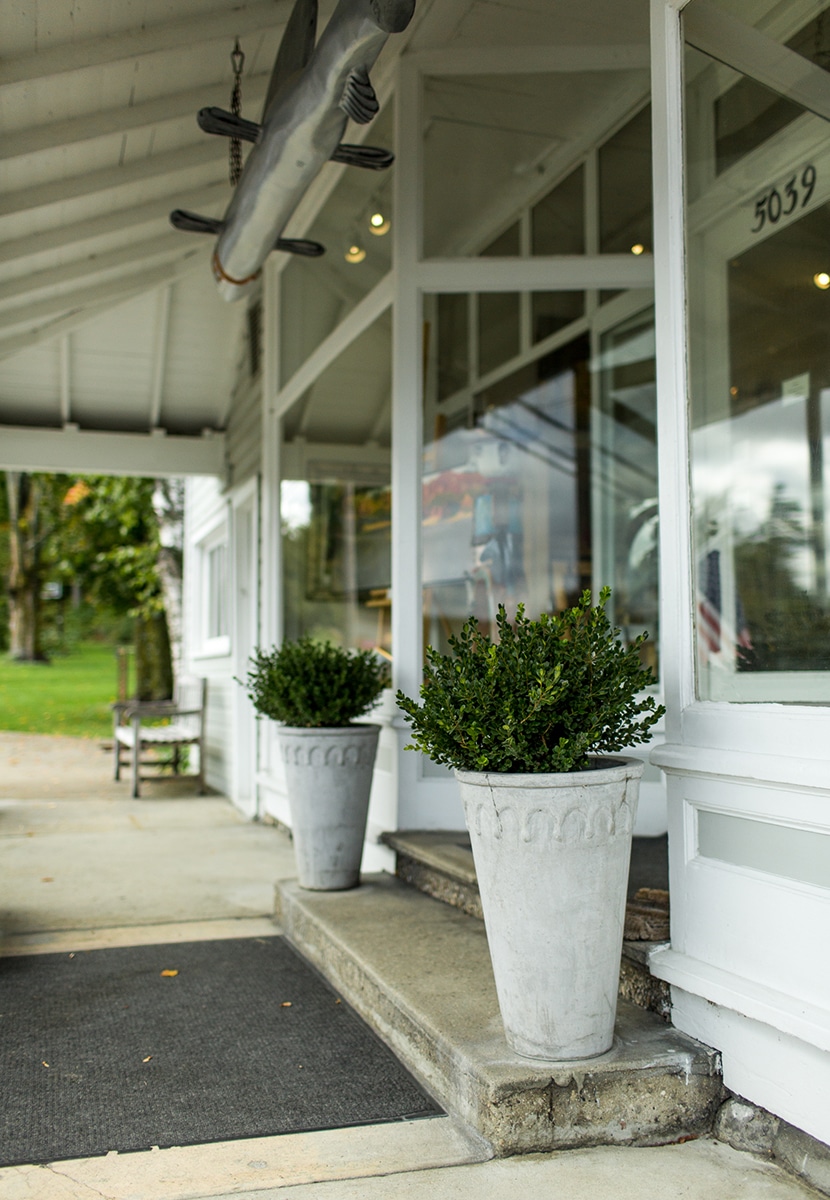 It is so fun to wander in here and check out the collection of work from local artists and artisans. It is a wonderful place to pick up something unique and to take a break especially on a chilly day.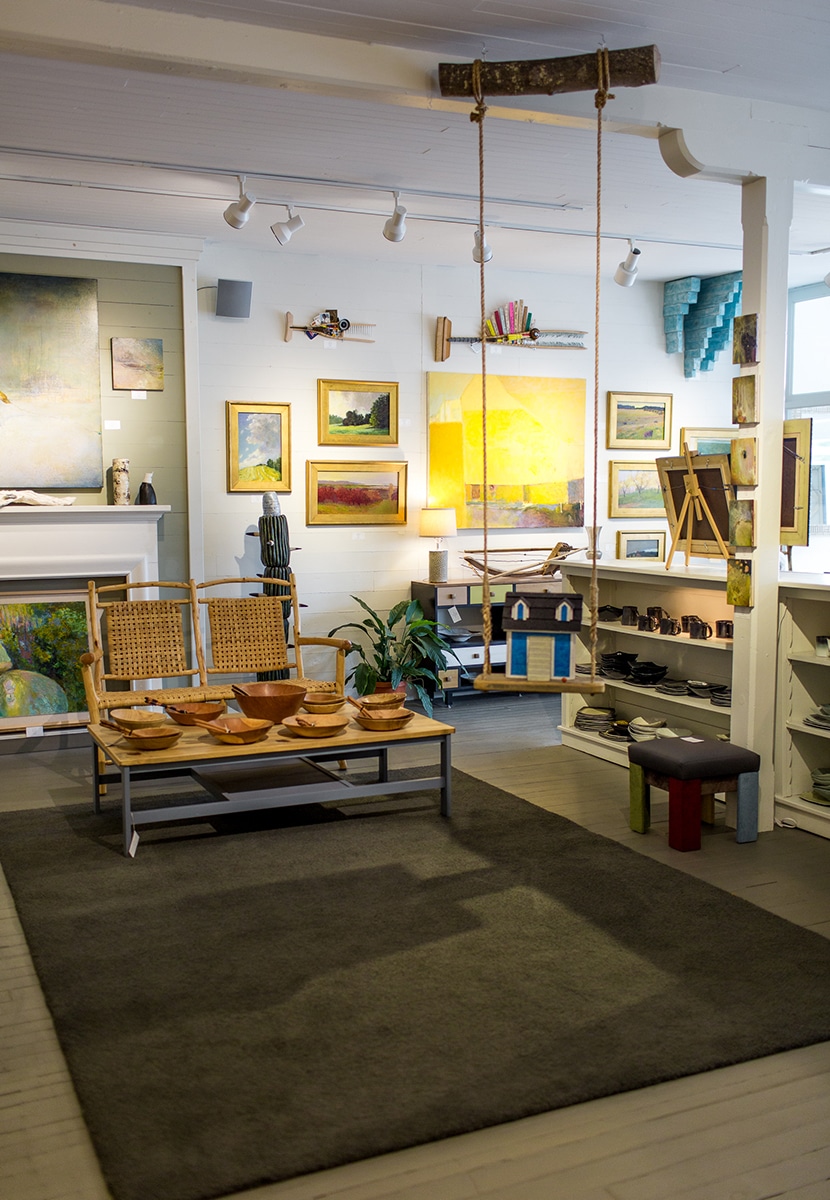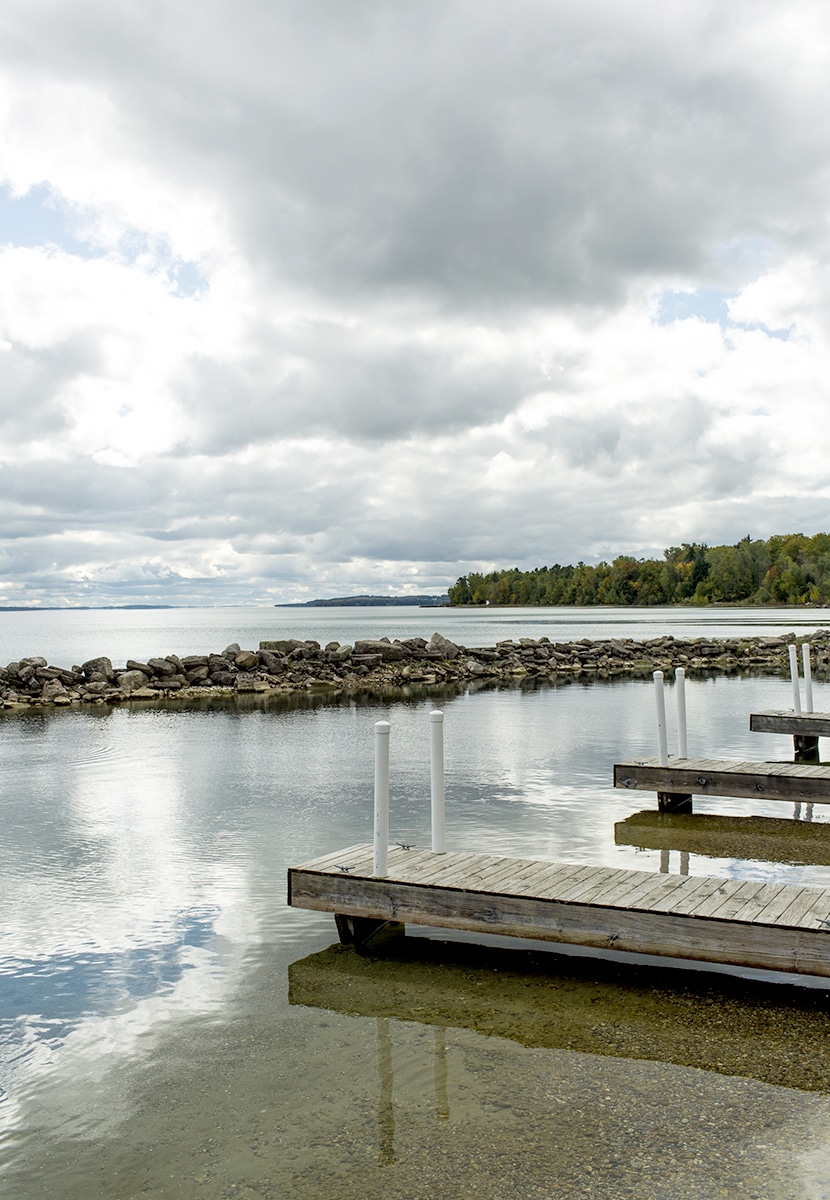 Since, Hayes was still snoozing away on our drive, we thought we would drive and pick up a late breakfast/early lunch at 9 Bean Rows. So, we drove down the peninsula to 204 and cut across to 9 Bean Rows.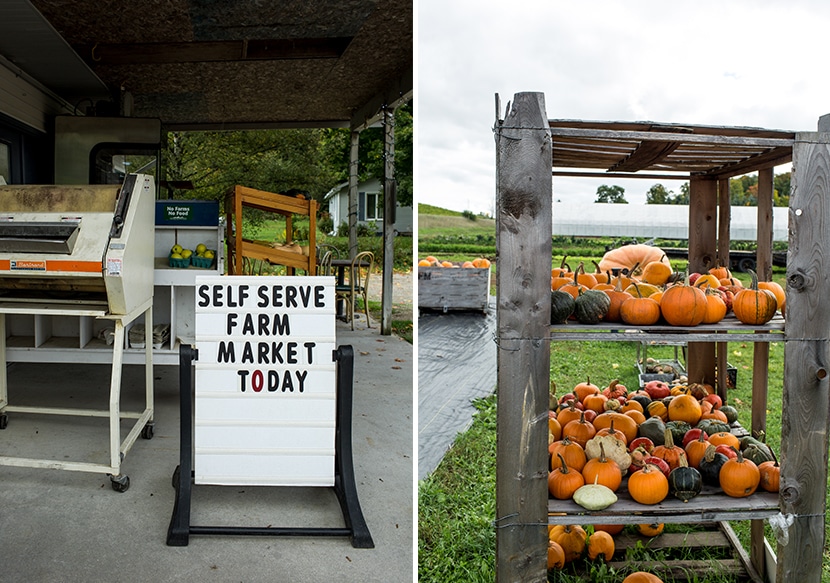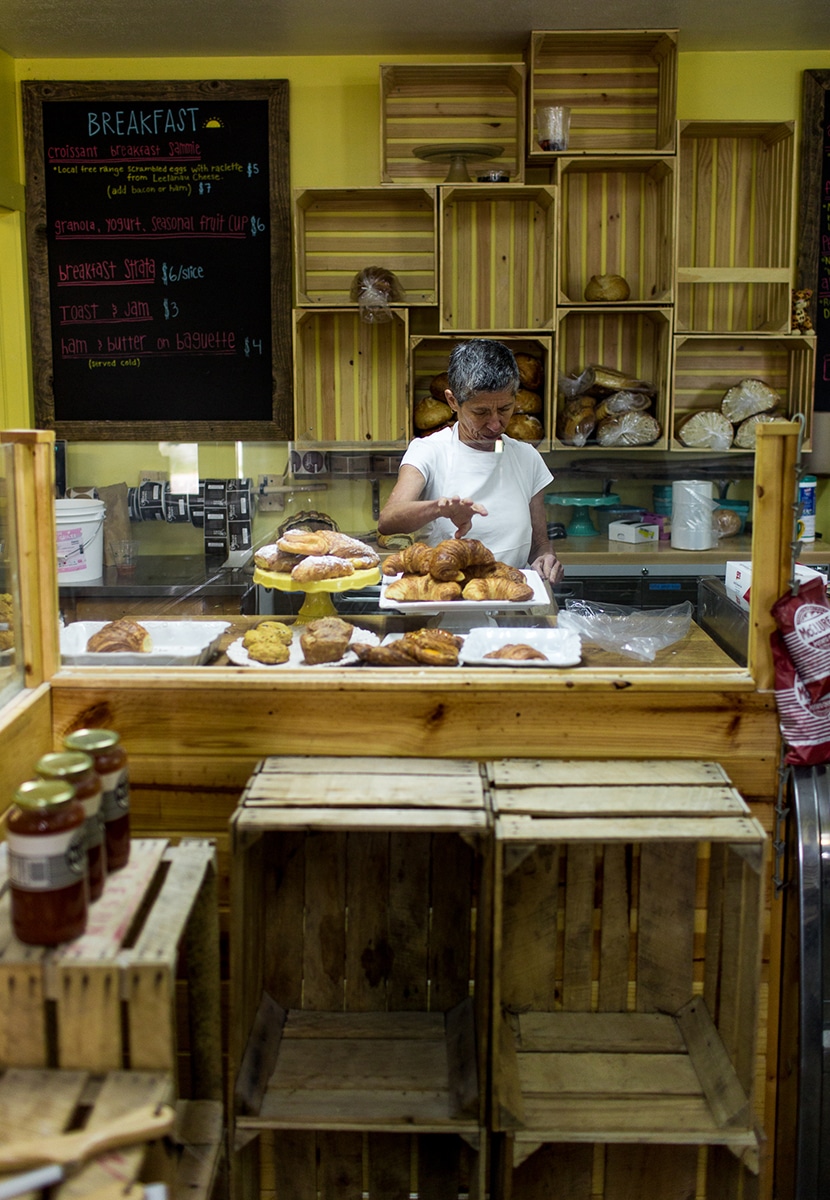 We love 9 Bean Rows. Not only do they have the most amazing restaurant in Suttons Bay, but they make the greatest baked goods…for real get their apricot croissant and you will thank me. We were so excited when they opened up their market on 204. A humble little place is not to be underestimated for their offerings and while you are there stock up on their fresh produce because it is some of the best in the area.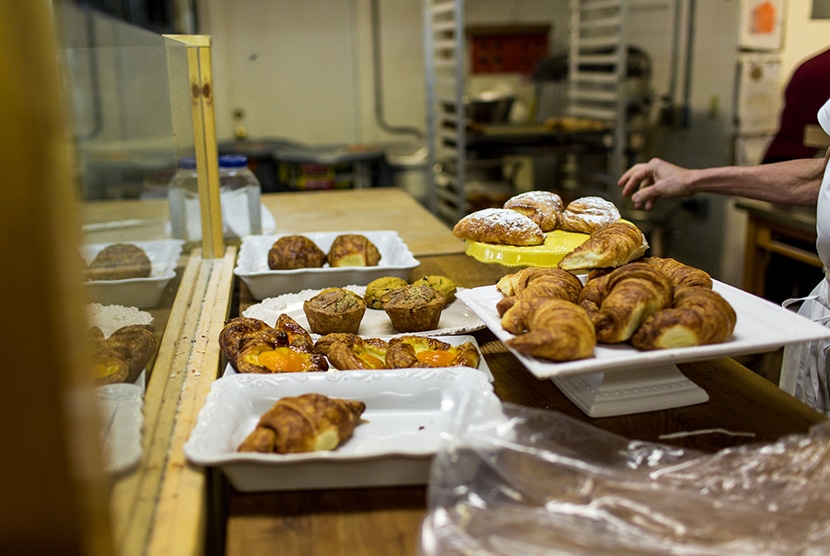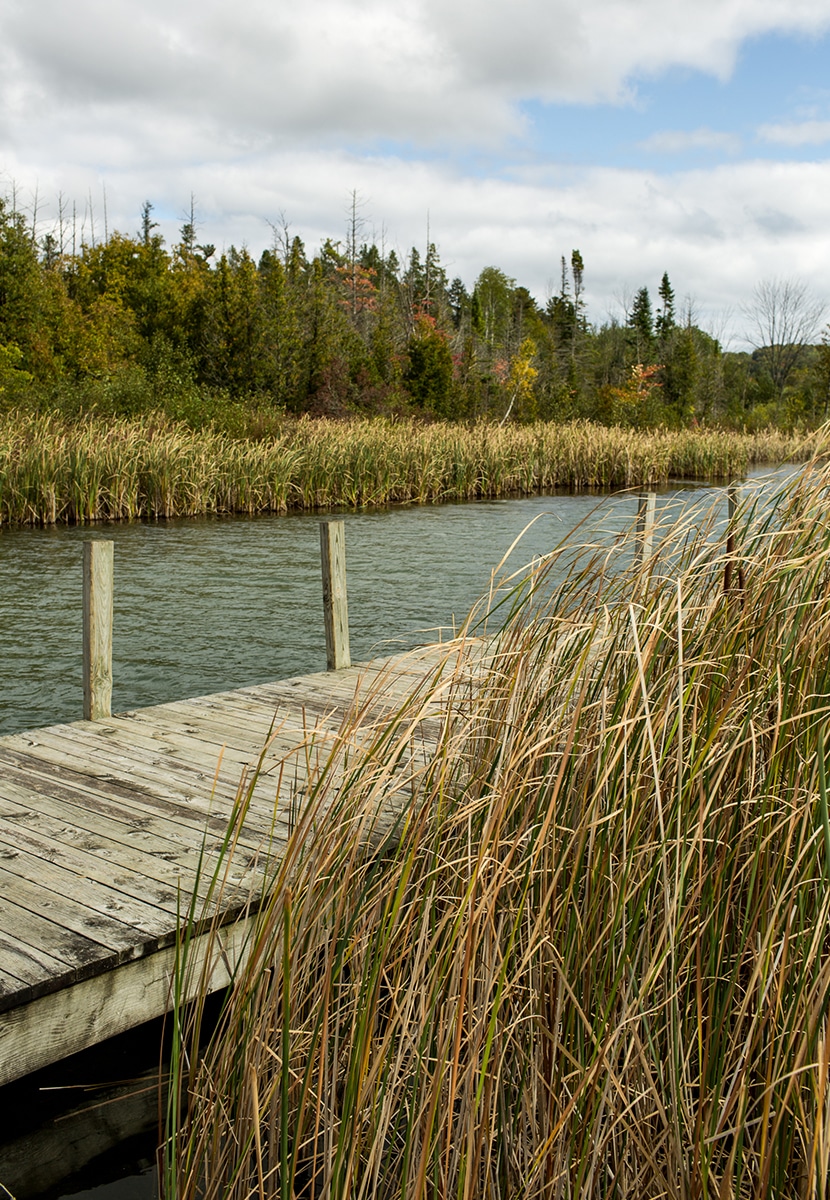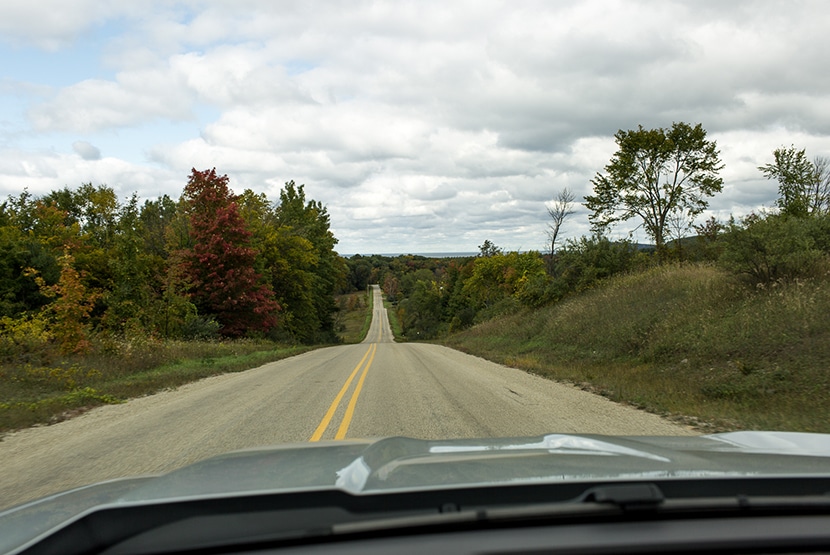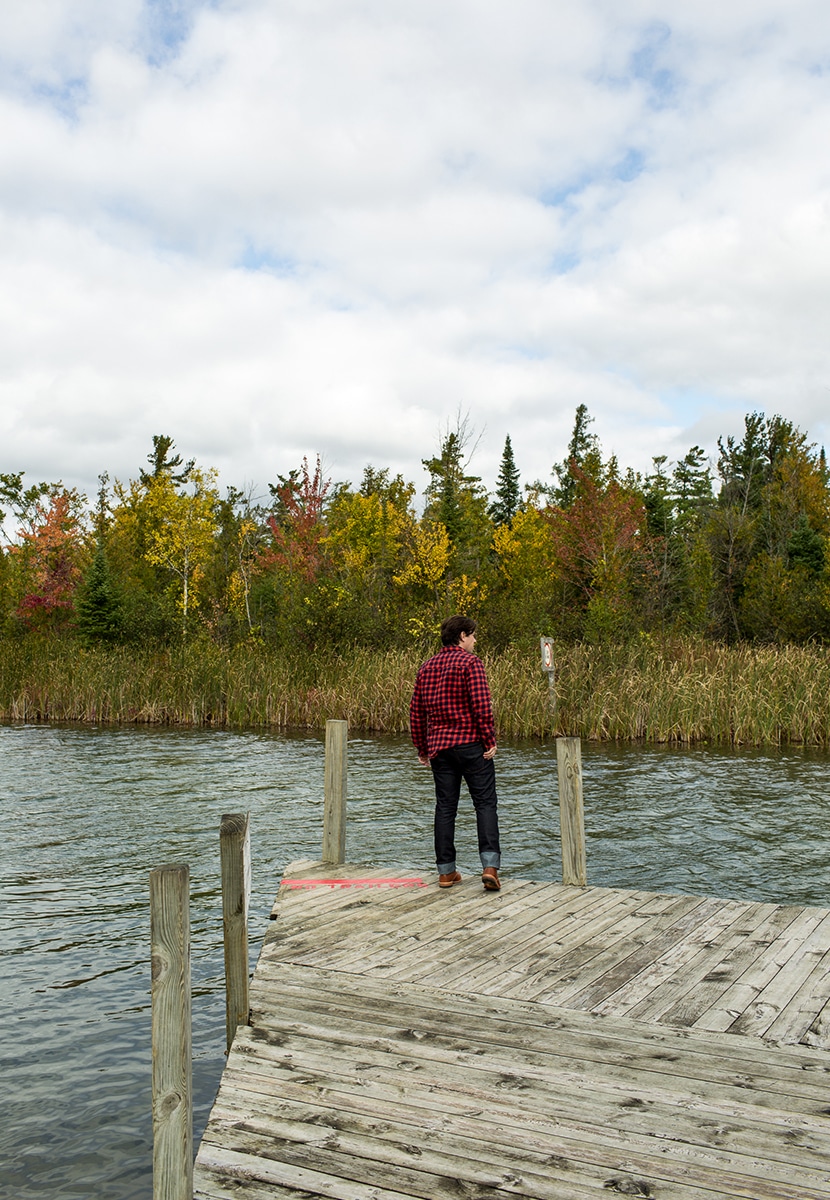 While Hayes slept we kept driving to our next stop. We always ALWAYS go hiking when we go on our fall drives. I mean we have even gone in the rain, because the views are that worth it. There are a few great hikes, which I have below, but we went on a short one this day only because it was getting later in the day.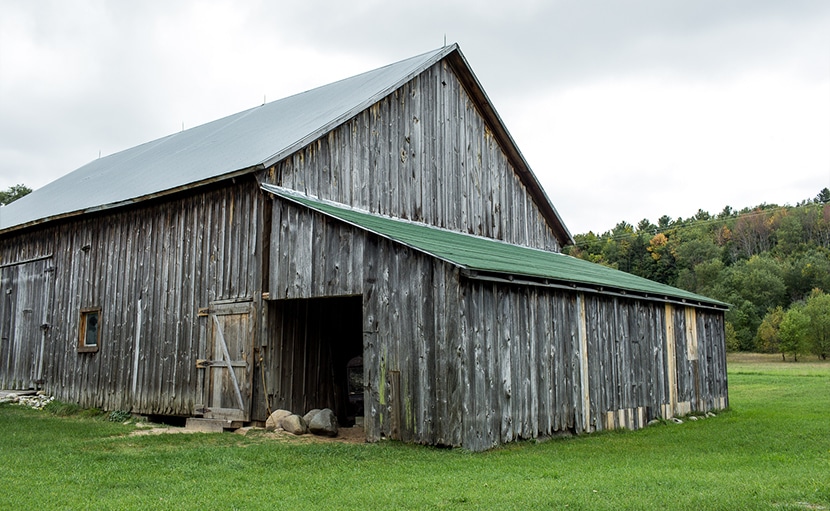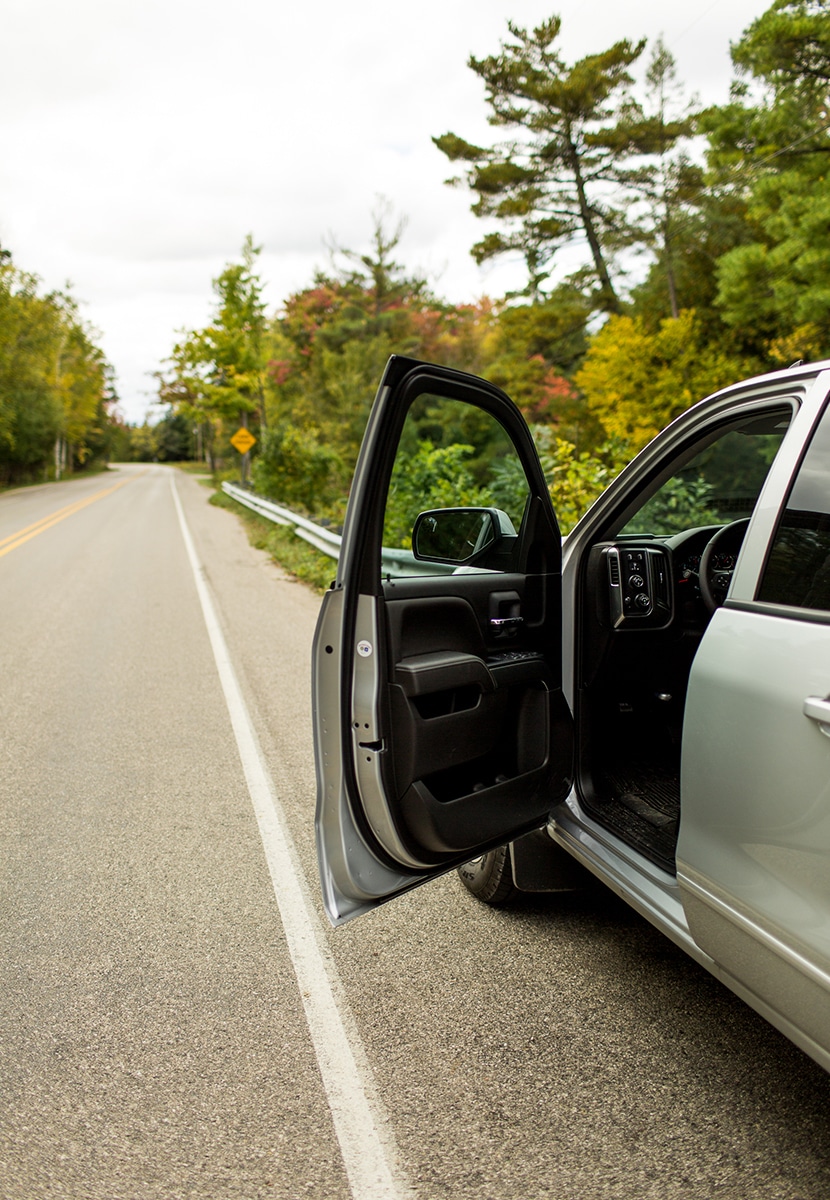 Our hike we went on was one we hadn't gone on in quite a while. You can actually see the first time we went (including some SERIOUS throwback times in our life) on this hike here. It has changed some over the years, but it is still just as magical as ever. This time of year is definitely the best time here, too. The orchard is full of apples and the barns are the perfect accent to the changing colors of the landscape.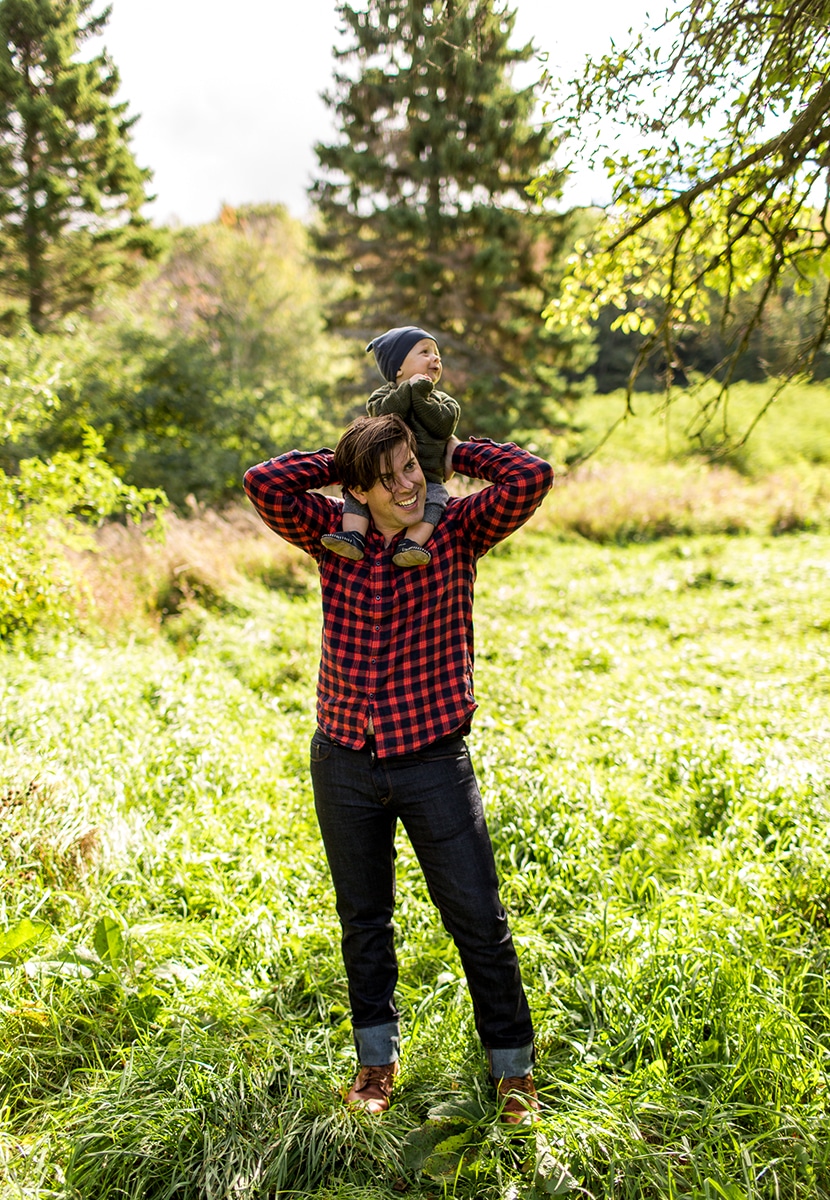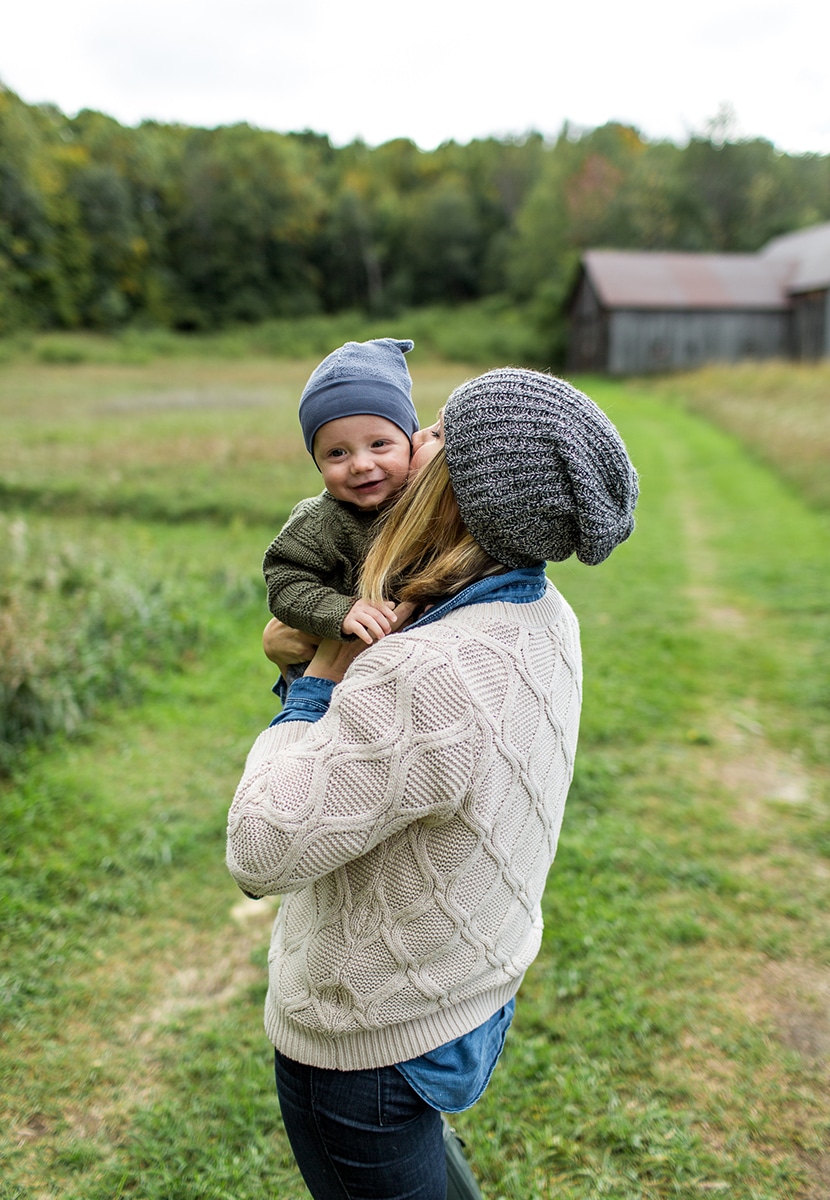 Hayes always loves going on hikes. It is by far his favorite thing. We go on walks almost every day we can and we plan to always keep this as part of our routine, because it is such a fun thing to do as a family. It has always been part of our life so we plan to continue it. This time though, it felt special to share this place with Hayes.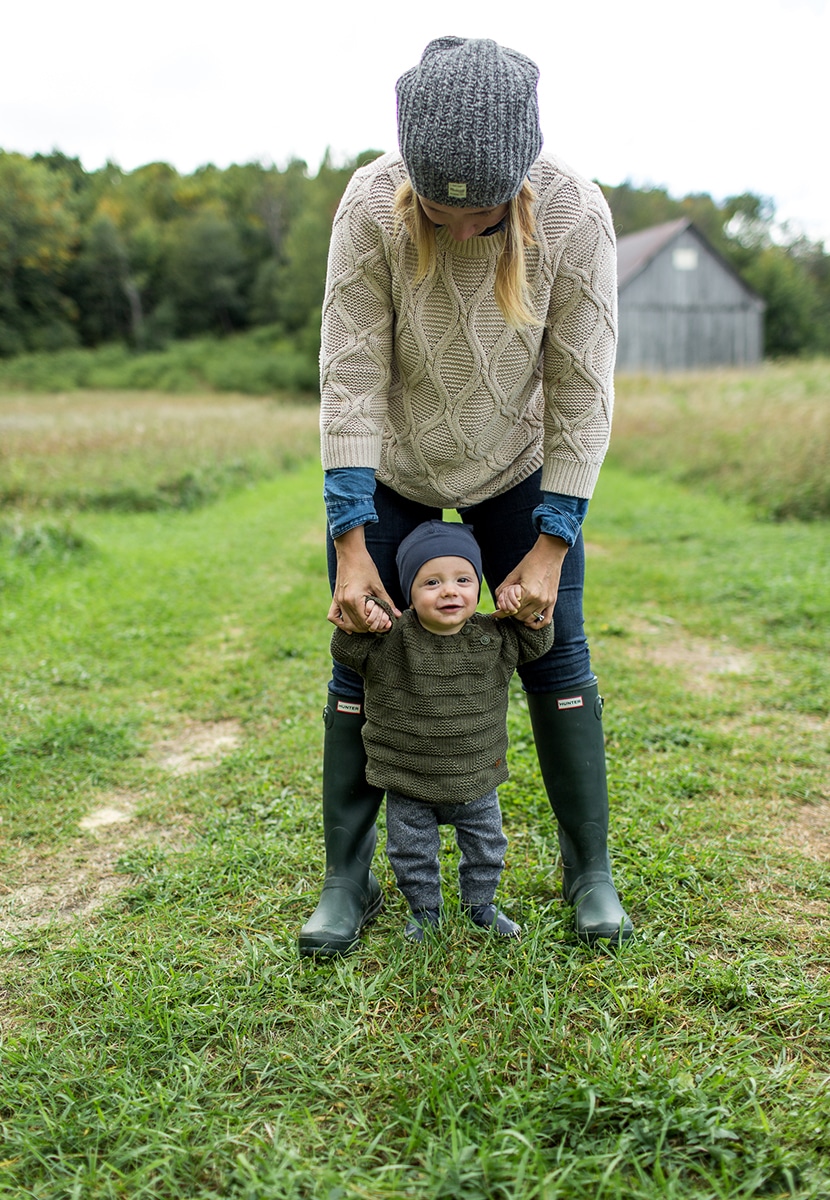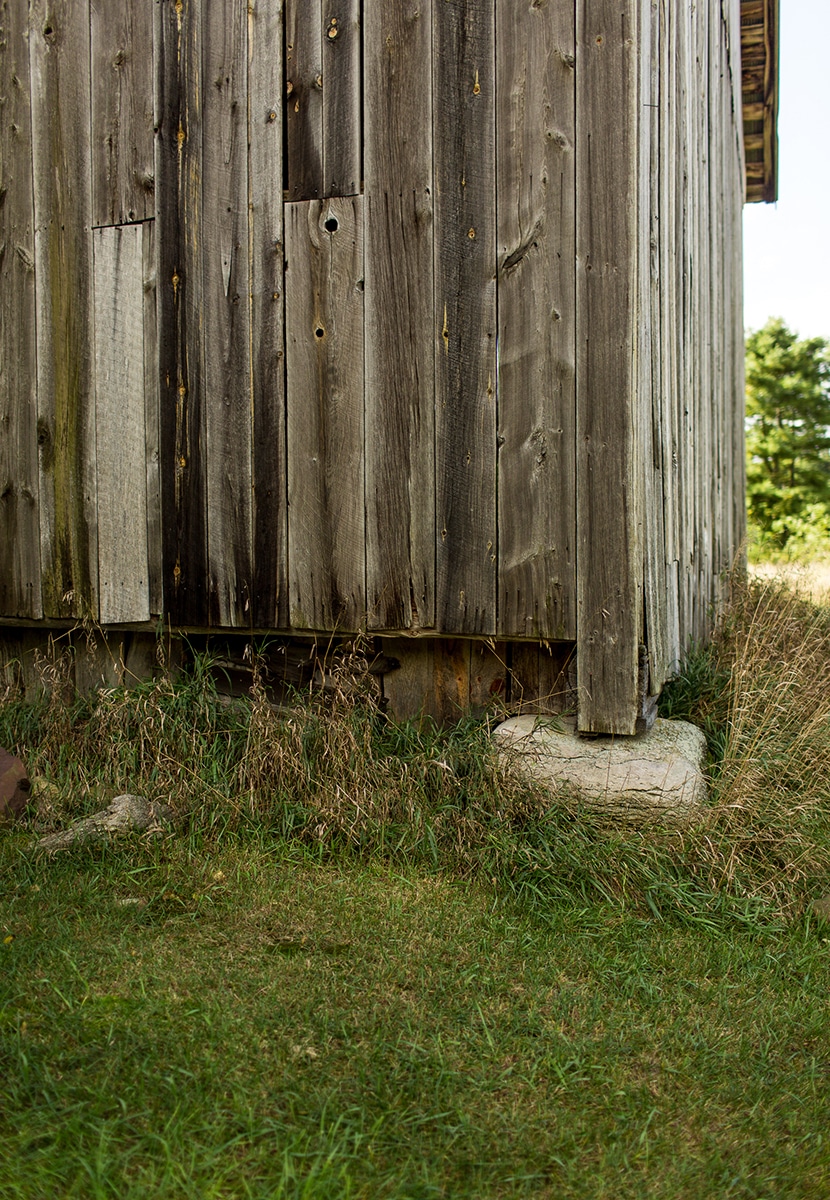 The chilly air didn't seem to bother us as we wandered through the fields around the barn and headed to the apple trees. There was so much to explore and show him that though it felt we weren't there long we ended up being there for almost an hour.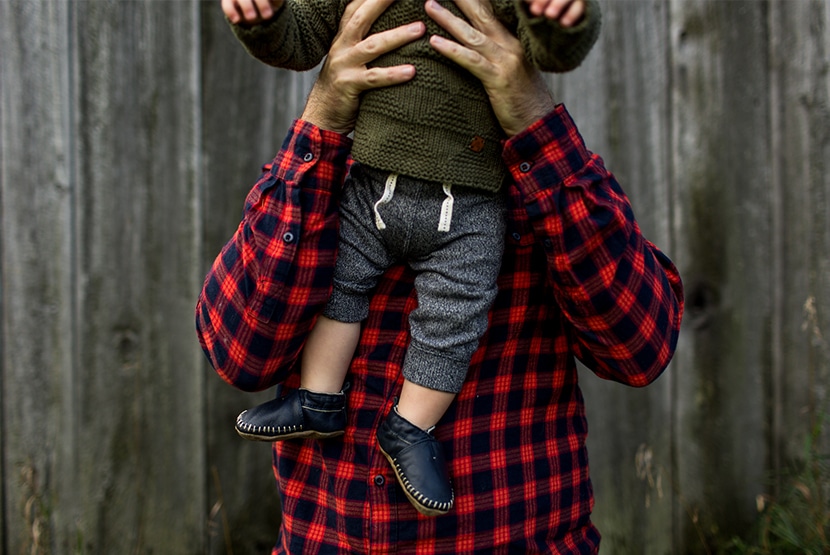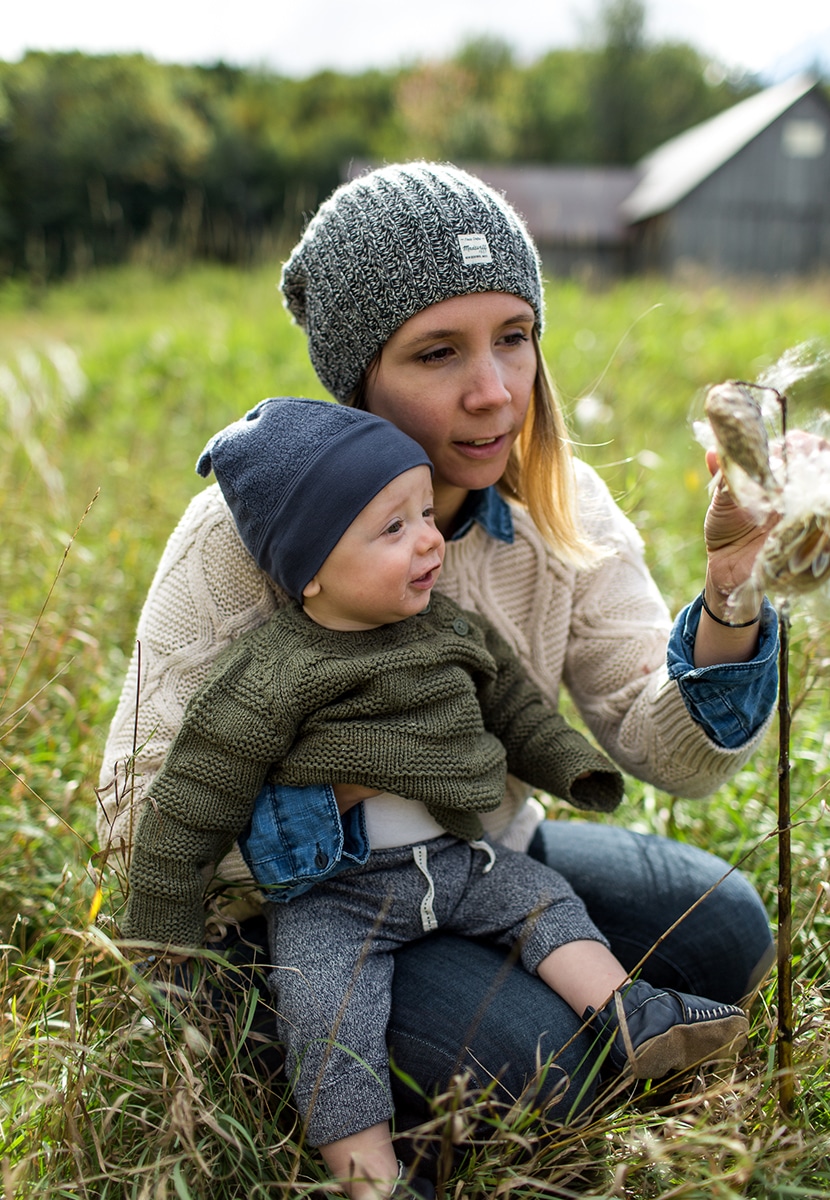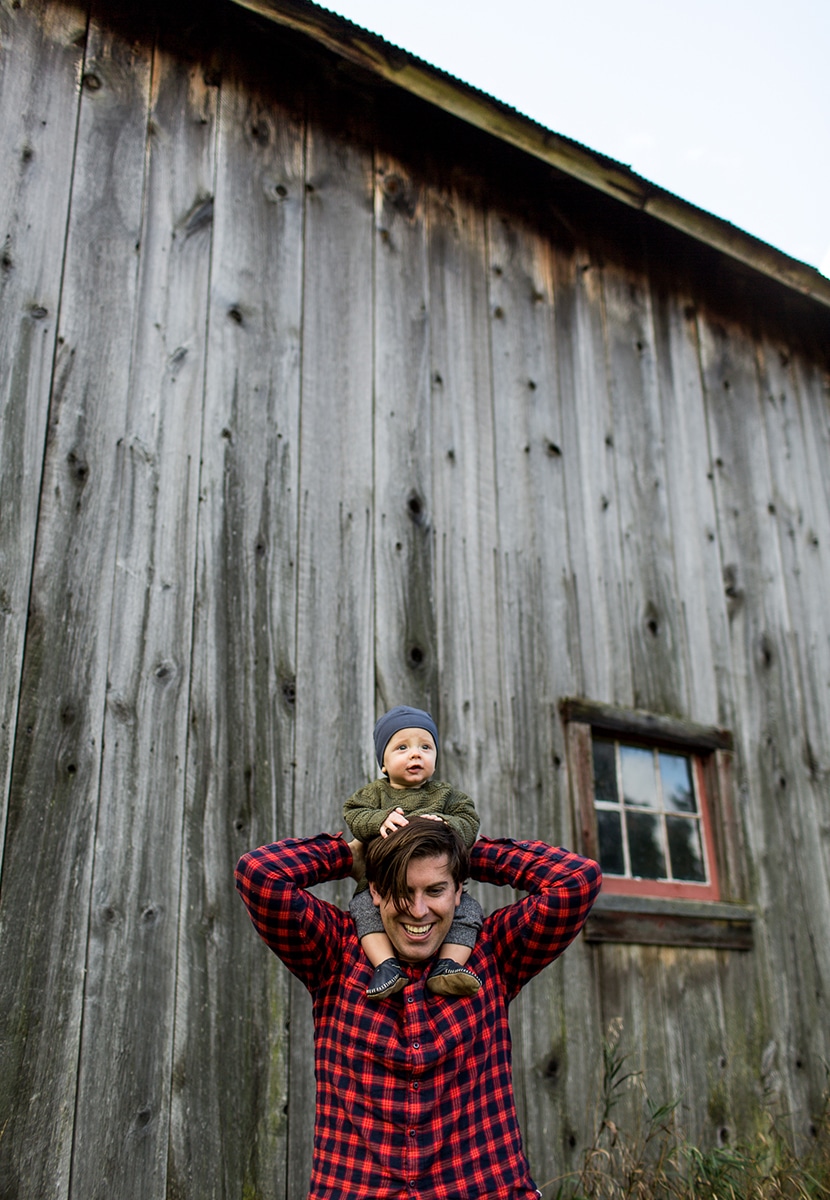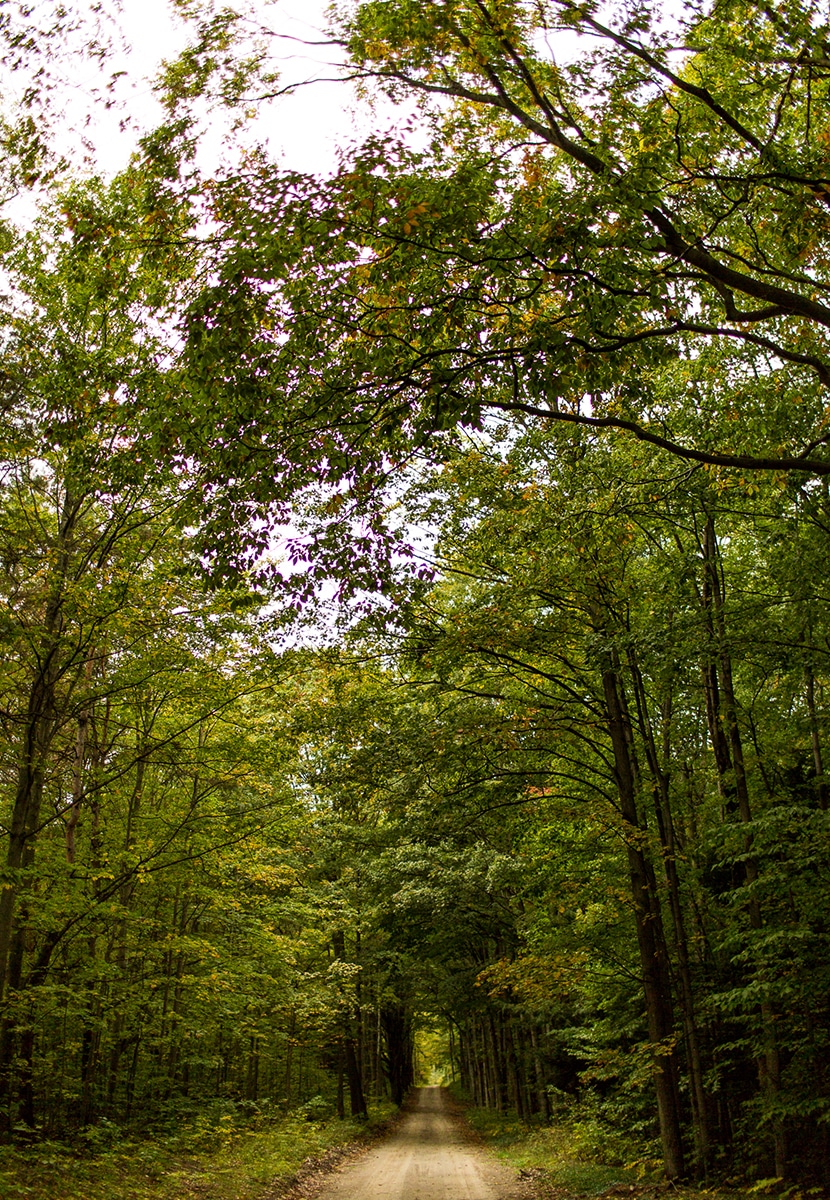 After the hike, we drove south through Glen Arbor and cut across to head back to Traverse City. On the way, we got a little off track and ended up taking a detour down a seasonal road (aka it isn't maintained in the winter months). We use to always be on the lookout for these roads years ago. We would love getting lost down the dirt roads especially as the roads became coated in the leaves at the end of the season.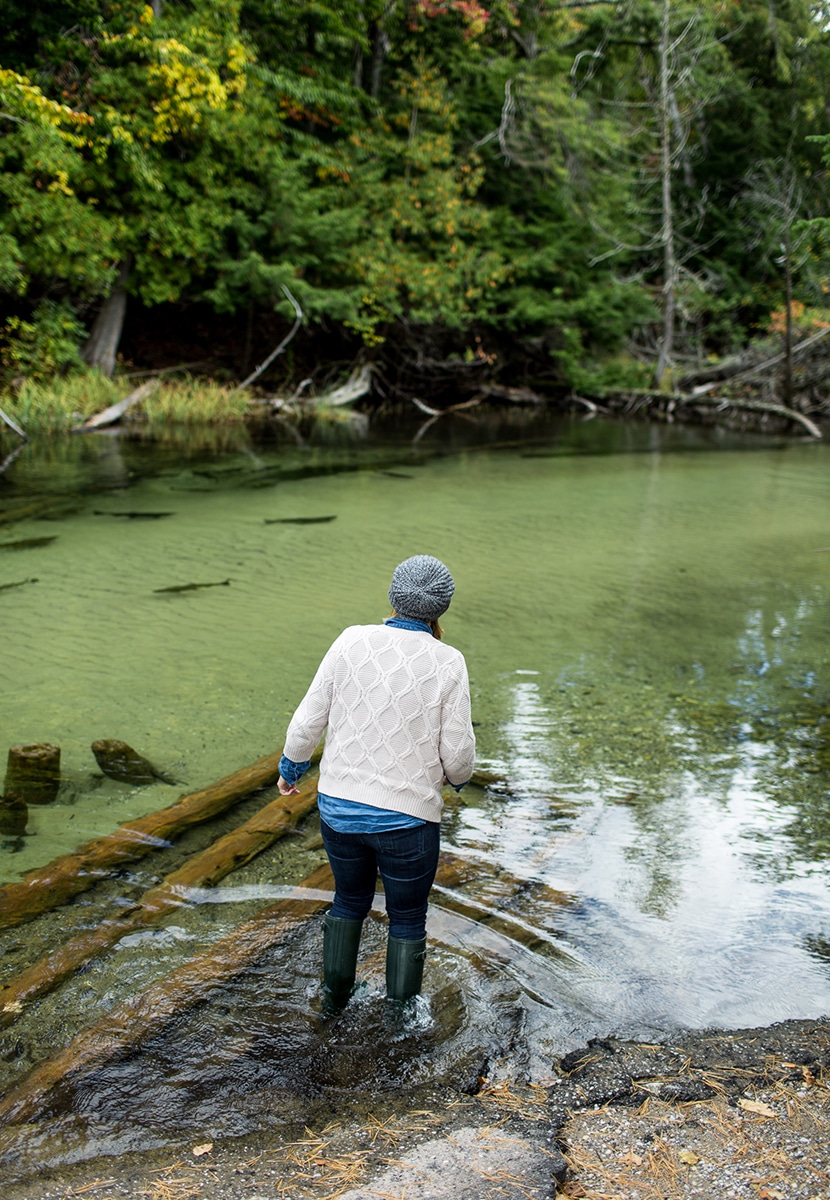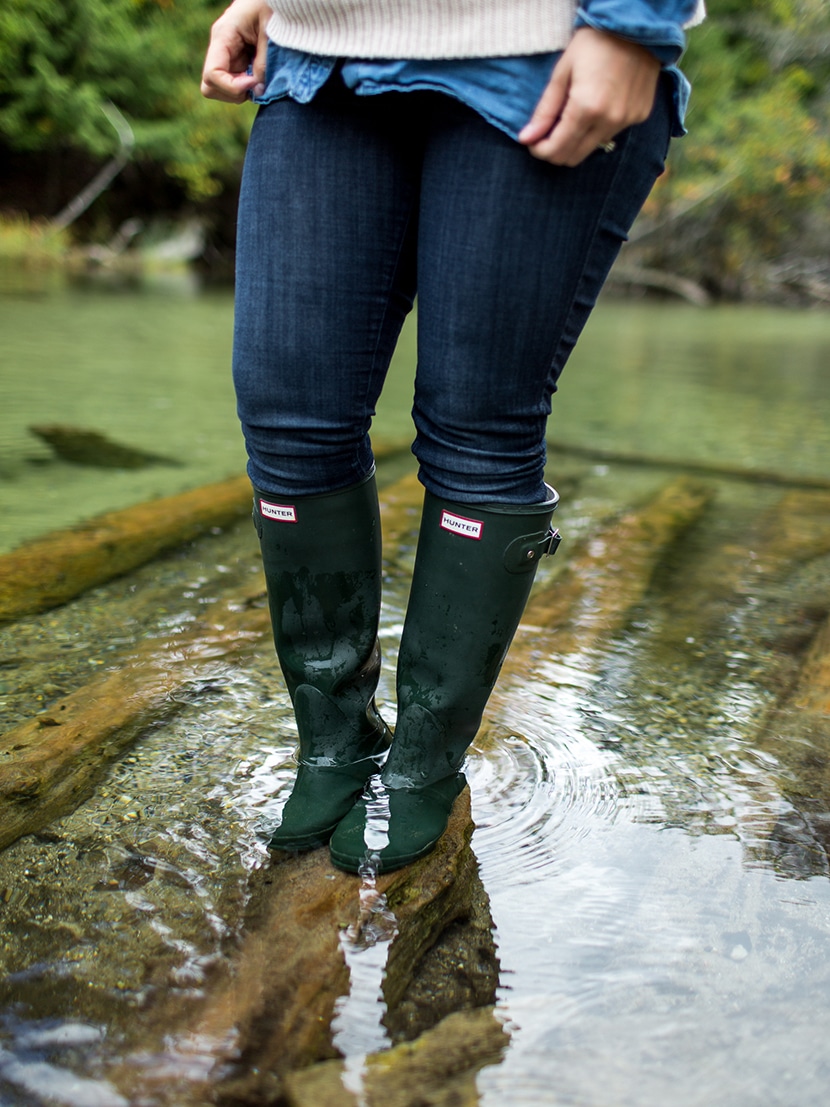 This time, though the road led us out by the Crystal River where the salmon were running through the water. So, we got out as a family to check out the river. The crystal clear water made it seem as if the water was only a foot or two deep, but it is far deeper than it appears.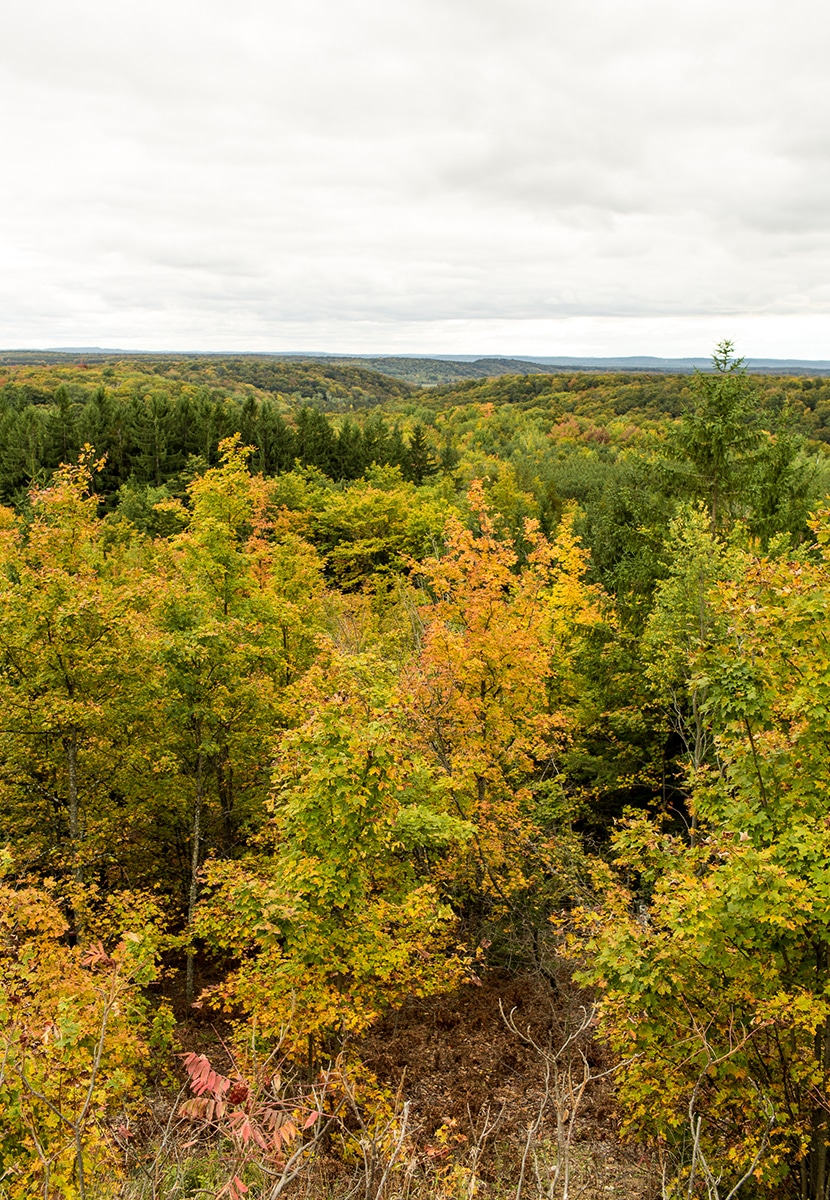 As we drove back to town we stopped at a few scenic overlooks and enjoyed the views as much as we could, but we wanted to make sure we finished the day at the place we always used to end at, which is Left Foot Charley. This tasting room right in Traverse City at The Village at Grand Traverse is a must hit whether you want wine or cider. They do both very well and they have small plates available as well in case you need a little pick me up.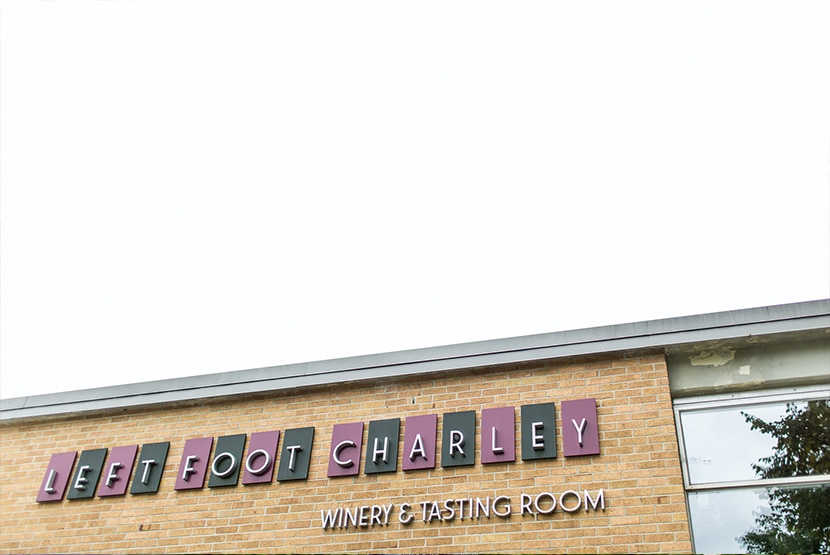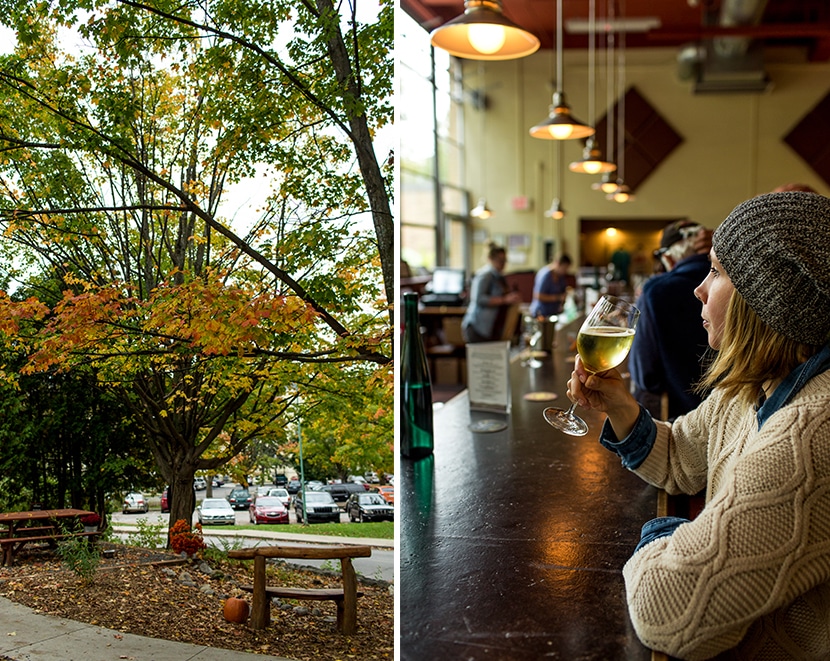 The Village at Grand Traverse is a wonderful place to end a day driving around M-22 and Leelanau County. You can enjoy some apps and wine and then grab an early dinner at the bar at Trattoria Stella just across the way. There is always something happening as well as tons of shopping as well so, if you have the time you should enjoy closing your drive with great cider and a great dinner most likely being created by fresh foods and farms you drove past all day.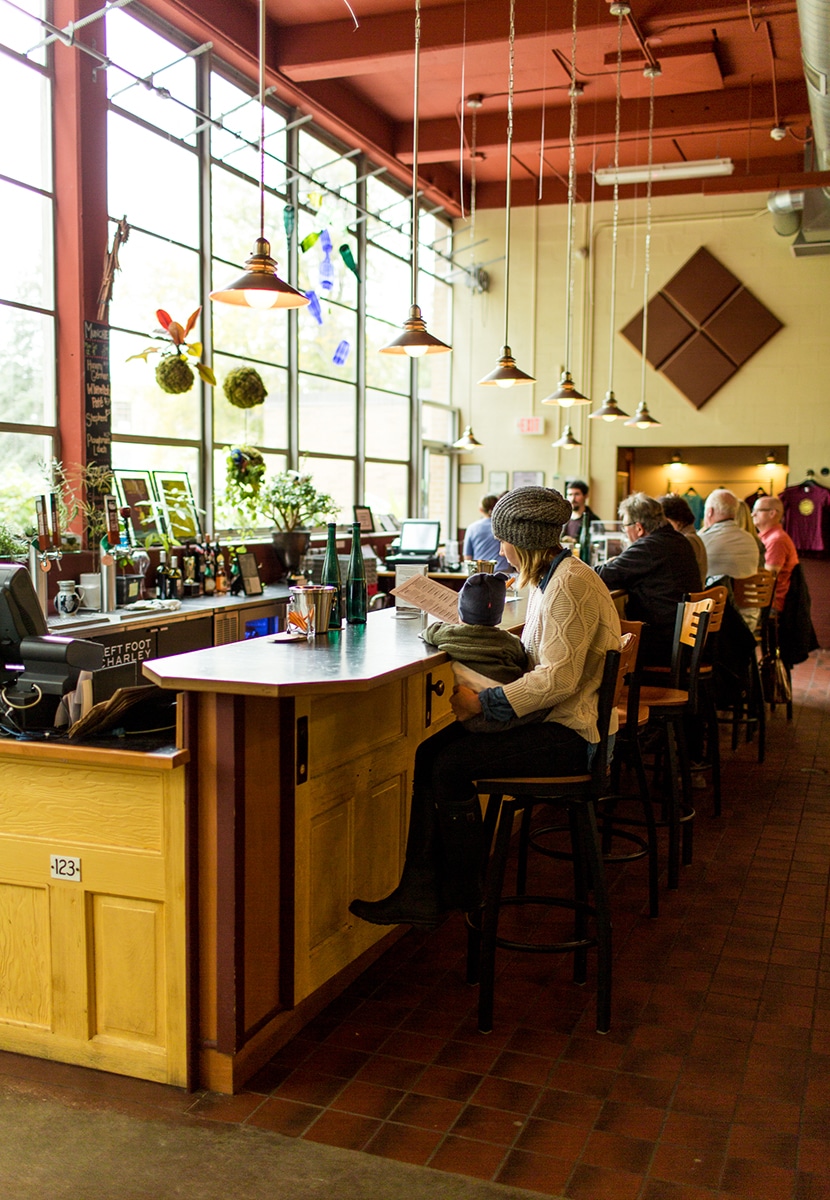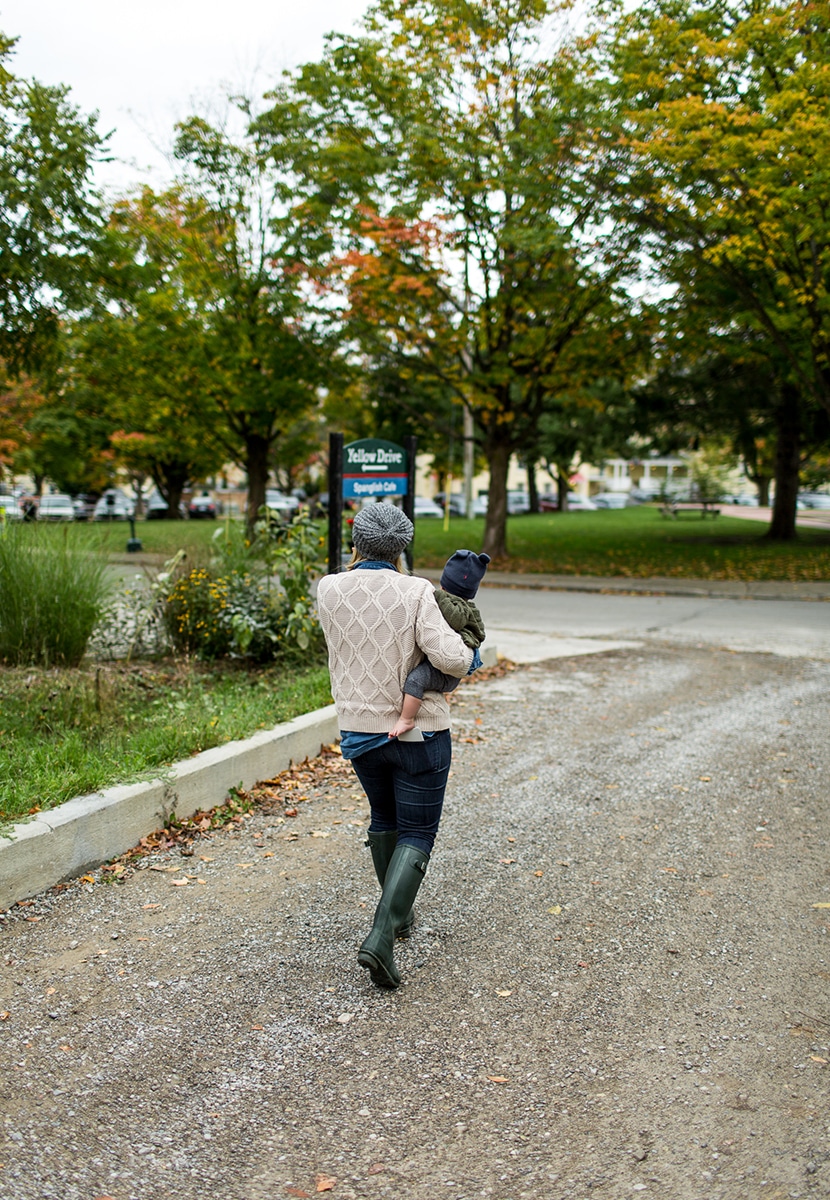 After that, we headed home for the day and felt thankful to enjoy a day together celebrating fall and the place we live as a family. We cannot wait to continue to make this a family tradition of driving around to our favorite places especially the older Hayes becomes.
As promised, here is a complete list and a fun map of the places we went AND some other awesome suggestions if you want them as well.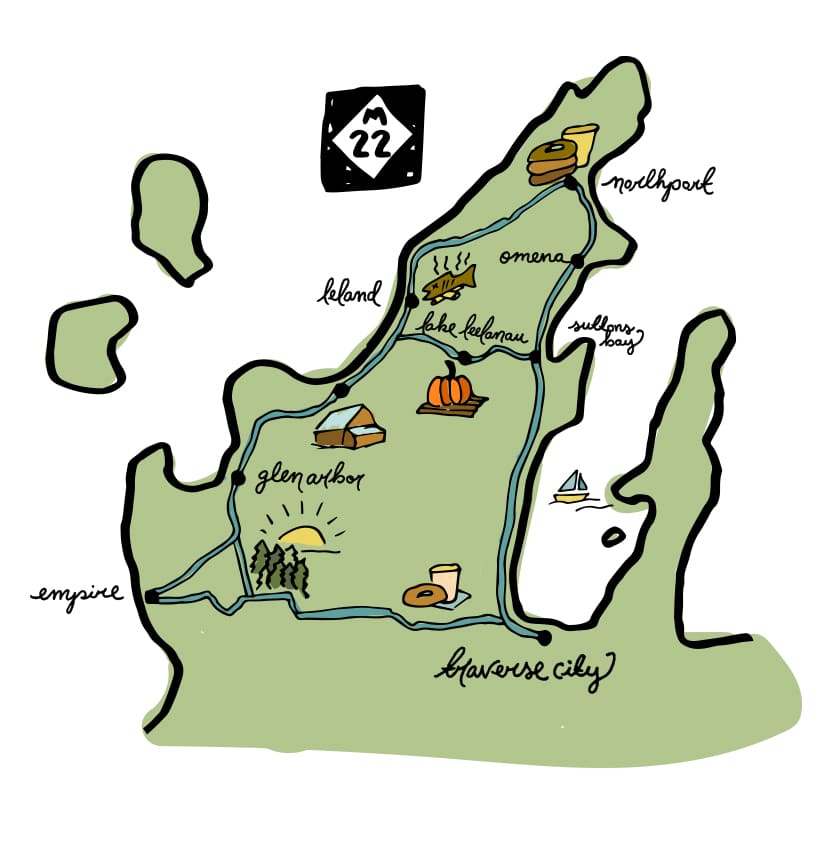 Grab Donuts:
Gallagher's Farm Market — On M-72 in Traverse City
Potter's Bakery — Downtown Traverse City
Barb's Bakery — Northport on M-22
Go for a Hike:
Empire Bluffs — Empire off of M-22 and dead end of M-72
Barn hike (the one we did) — Off of M-22 on Port Oneida Rd. take a left at the barn after the schoolhouse.
Pyramid Point — just down the road from the barn hike on Port Oneida Rd.
Shop Local:
Fishtown — Leland on M-22
Benjamin Maier Pottery — Leland on M-22
Tamarack Gallery — Omena on M-22
Grab a bite:
The Redheads — on 204 in Lake Leelanau
9 Bean Rows Restaurant or Market  — Market is on 204 and restaurant is on M-22 in Suttons Bay
Martha's Leelanau Table — on M-22 in Suttons Bay
Mary's Kitchen Port — in Traverse City (grab and go before you hit the road and eat on the road)
Grab a Drink:
L. Mawby — near Suttons Bay of 633
Left Foot Charley — The Village at Grand Traverse in Traverse City
Blustone Vineyard — near Suttons Bay on 204
This post was sponsored by Traverse City Tourism. All thoughts and opinions are our own. Thank you for supporting the brands and companies that support The Fresh Exchange.