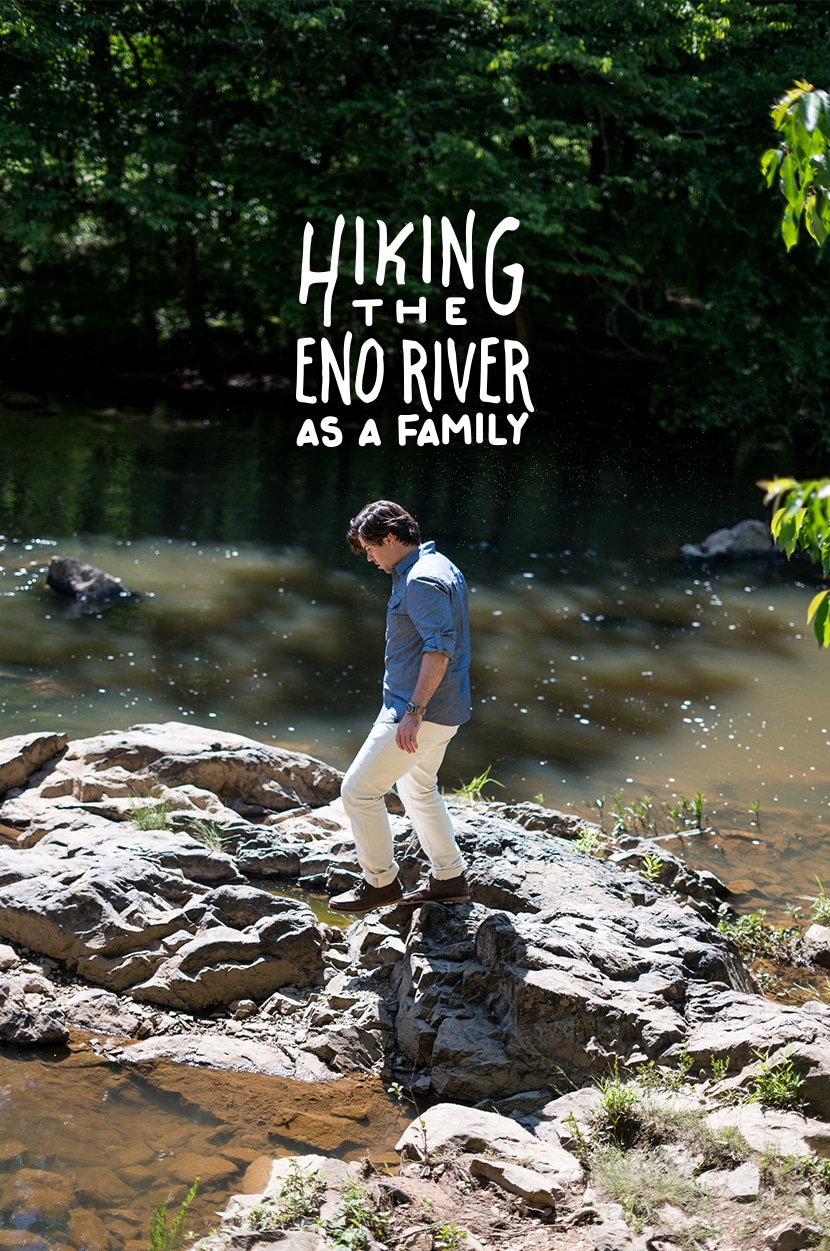 Before we headed up to Michigan, we took a little adventure out to one of our favorite places: The Eno River. Family hiking adventures, whether short bursts or longer ones, have already become a thing for us. Hayes loves being in the woods and being outside. He comes by that quite naturally we live for an outdoor adventure. Years ago when we lived in Northern Michigan, Mike and I would spend hours hiking every week no matter the weather. It was a huge part of our lifestyle. Moving to North Carolina, we expected to find more of this, instead we realized that living in Raleigh there isn't as we had in Northern Michigan. So it has left us coming back to a couple of our favorite spots again and again. We love being by water, and although the Eno River is no Lake Michigan, it is a beautiful river, and we are happy to have it.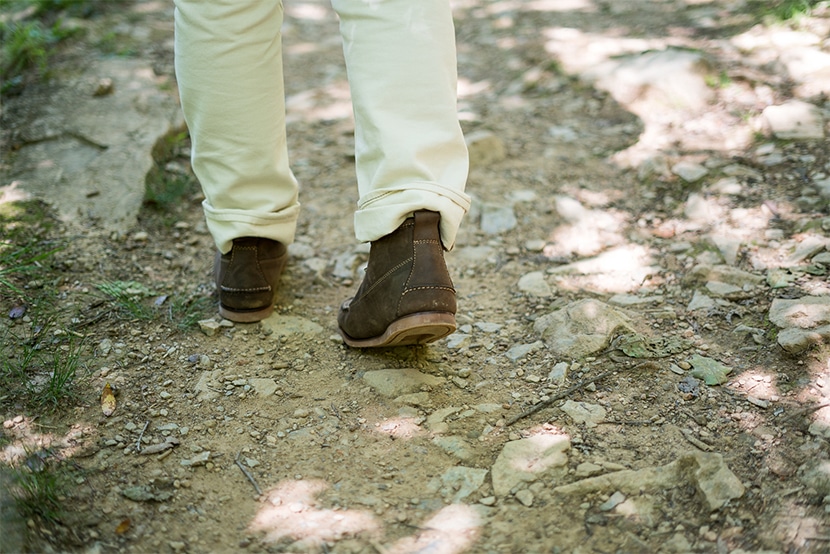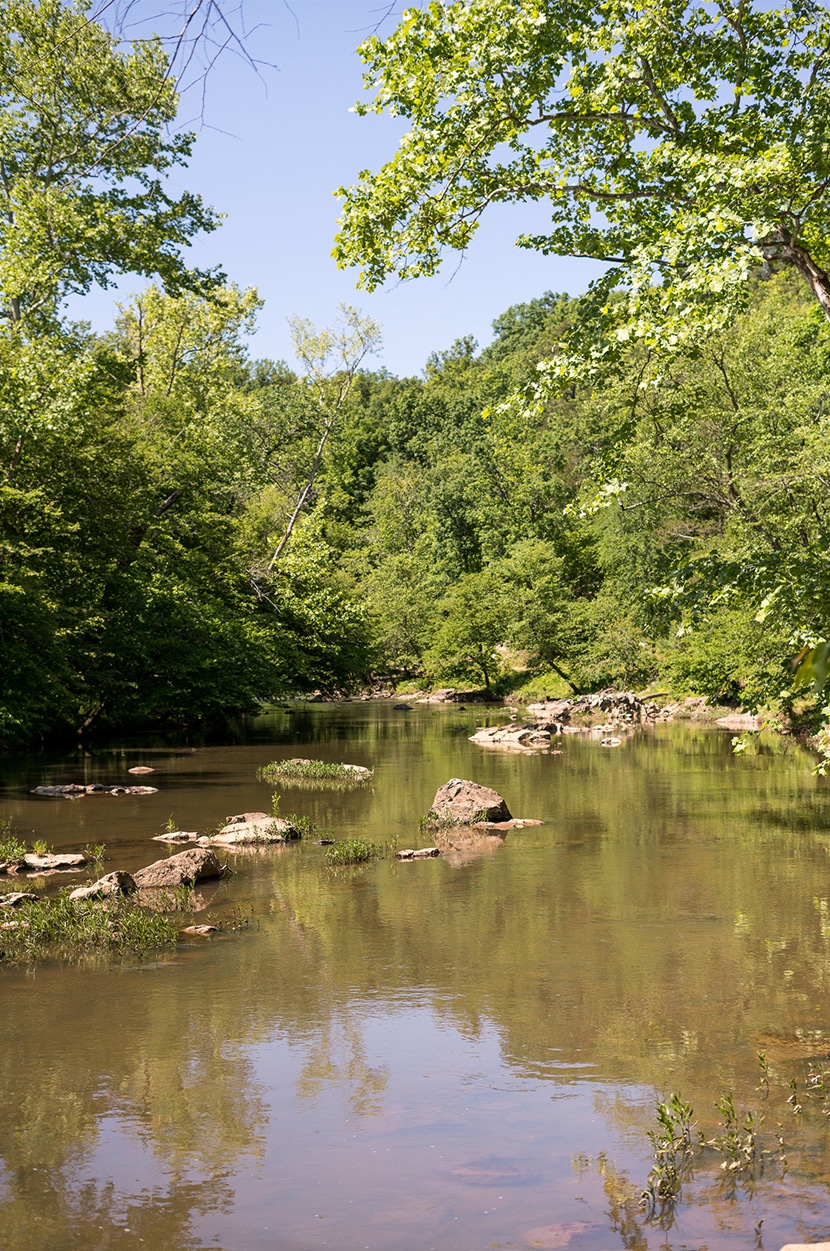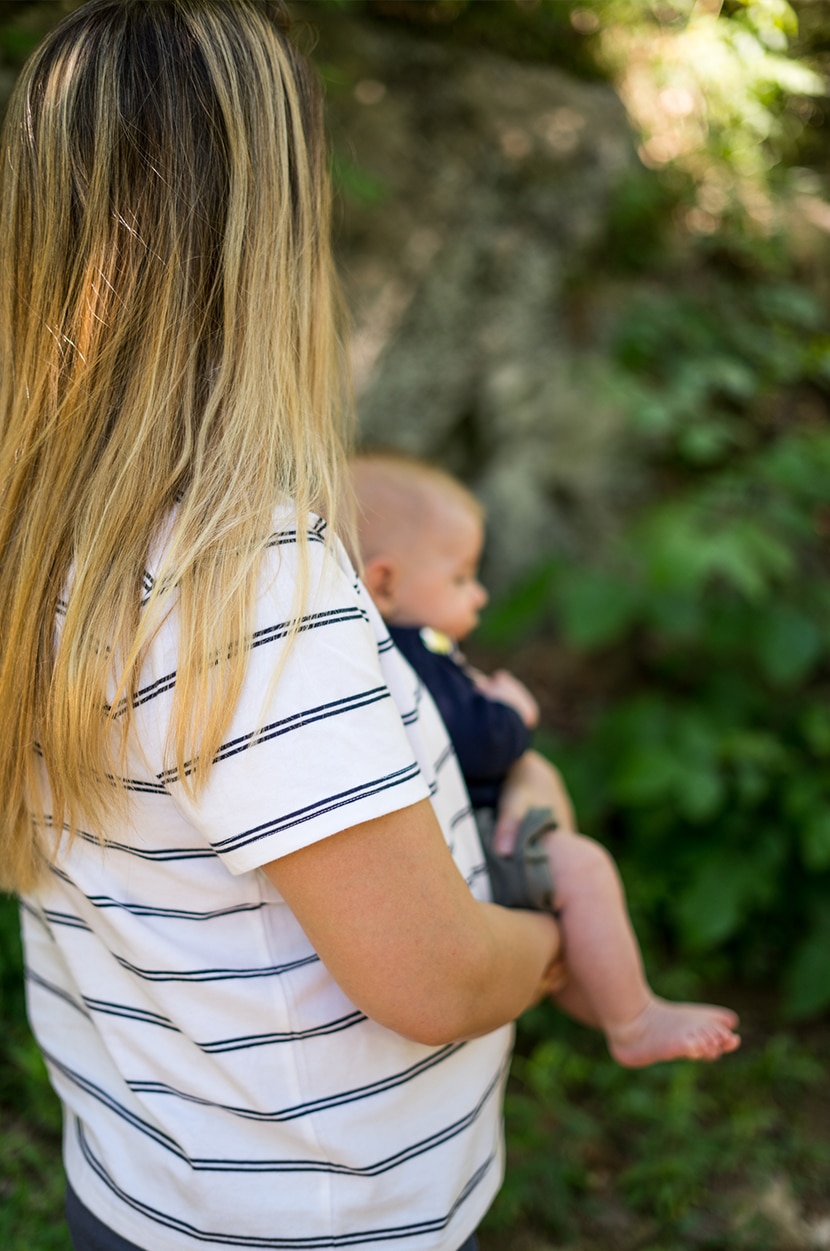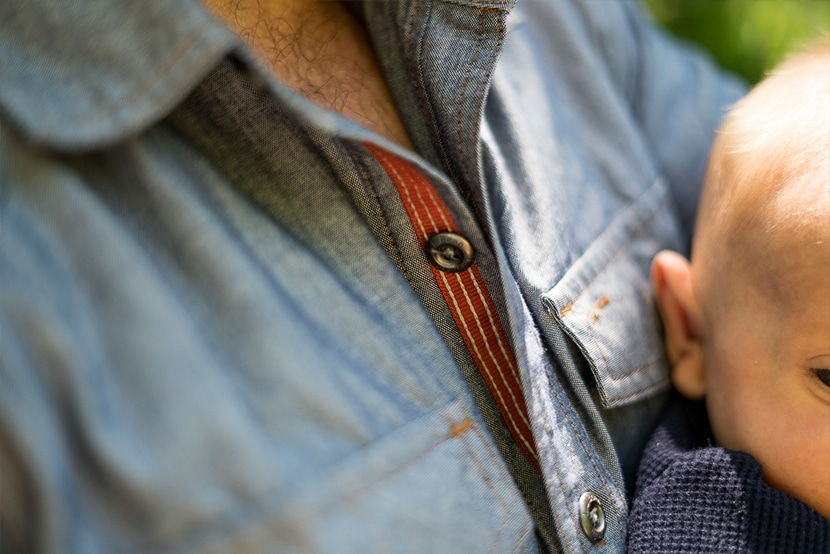 Before heading north, we wanted to show Hayes this spot. The last time we hiked this river we got the call back from our doctor that our family of two would become three. So it felt appropriate to be back here. It was fun to take him with us. So we packed up and headed to the river as family.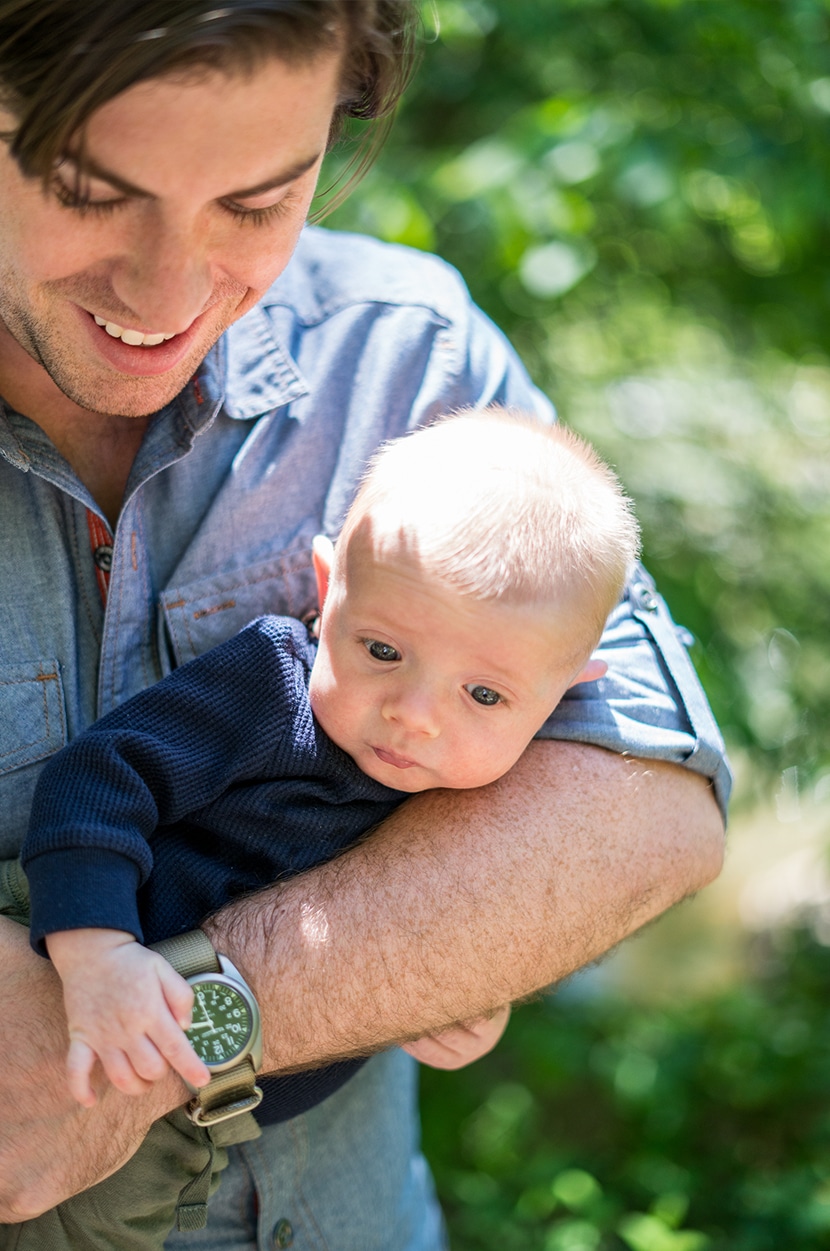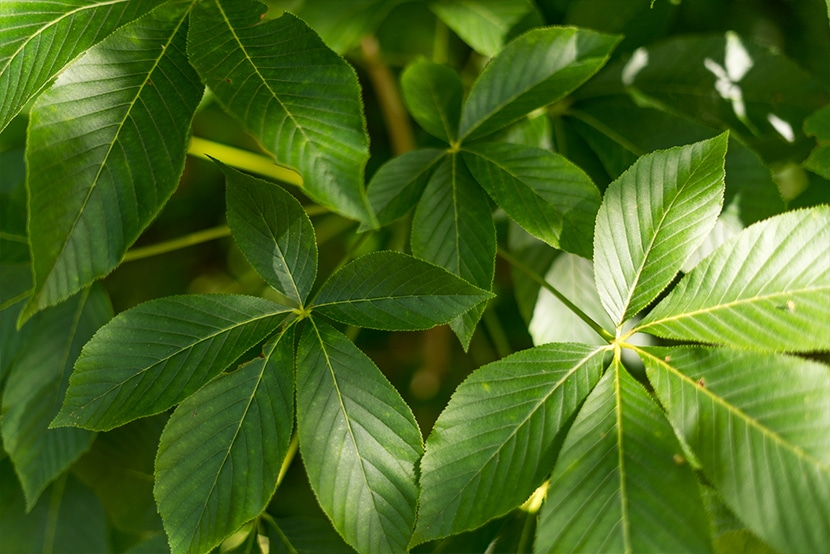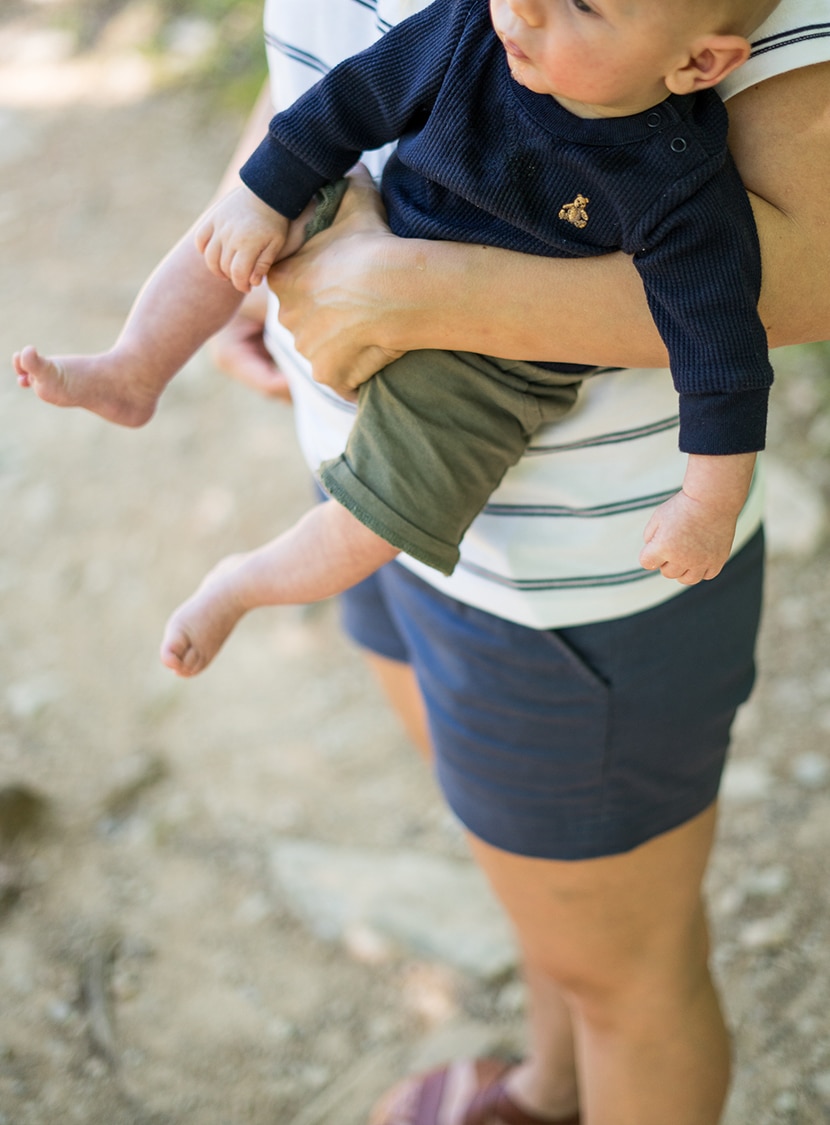 Growing up in Northern Michigan, I spent much of my life wearing a lot of L.L. Bean and other clothes that could handle the elements. You didn't want to go cheap on your outdoor wear because many times it is also your daily wear as well. This concept has carried with us into our marriage and now into our life away from Northern Michigan. One of the classic go to outdoor brands for our daily life is L.L.Bean.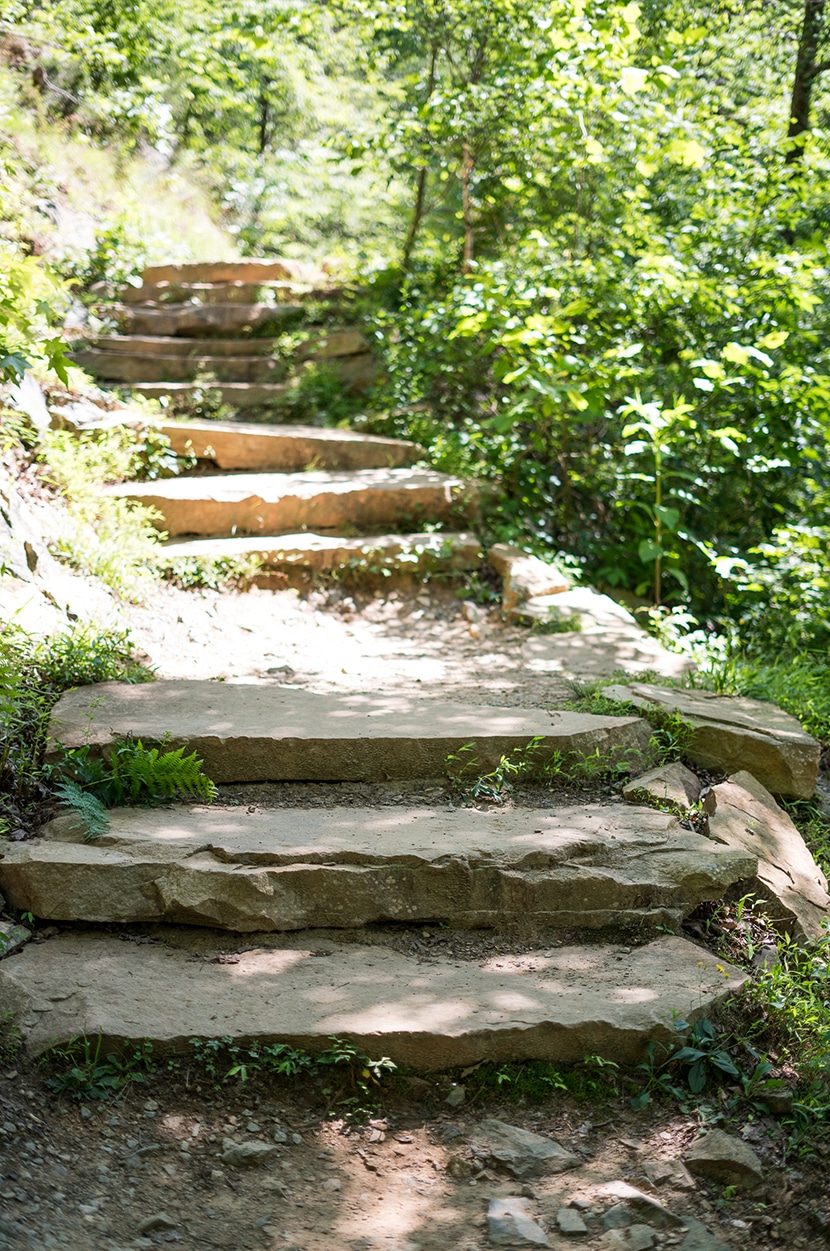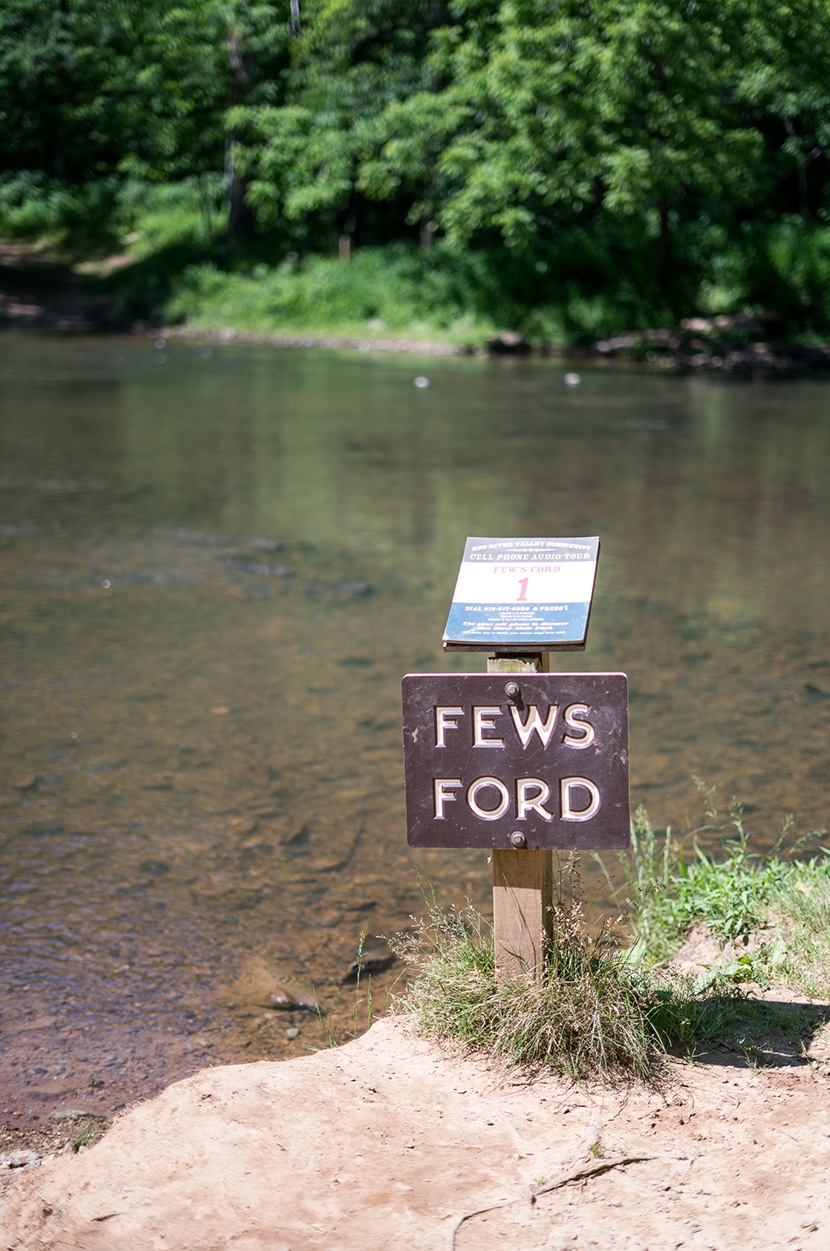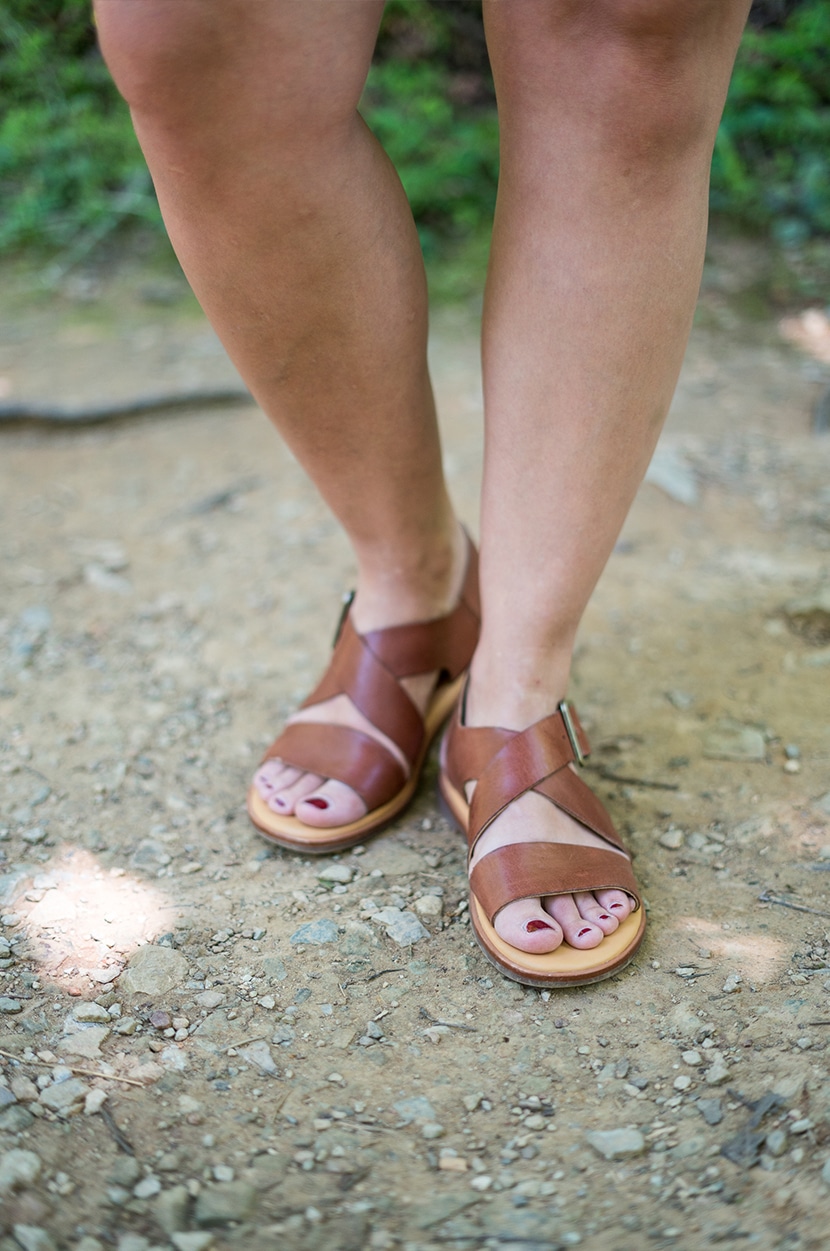 So when they asked if they could join us on a hike, we knew it was a perfect fit to join us on this trip. Though it was a quick one because little Hayes has been going through some teething, we wanted to make the most of it as a family wearing some of our favorite go-to items from L.L. Bean.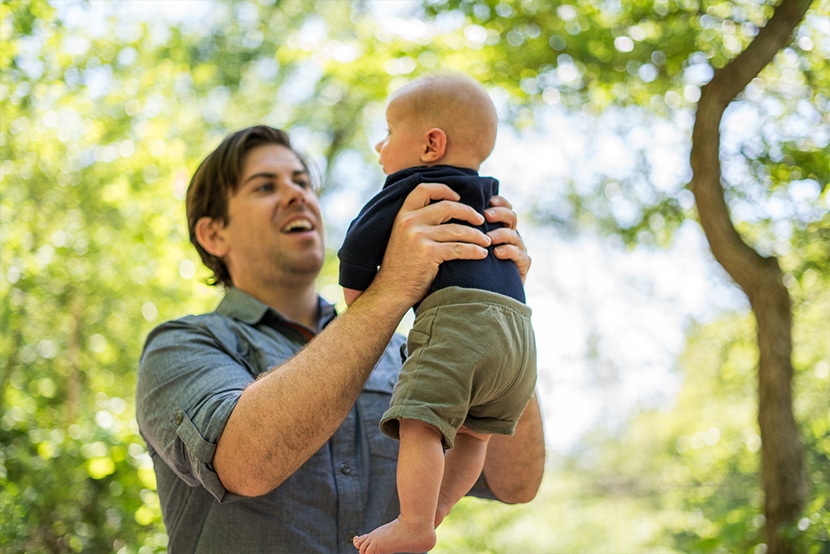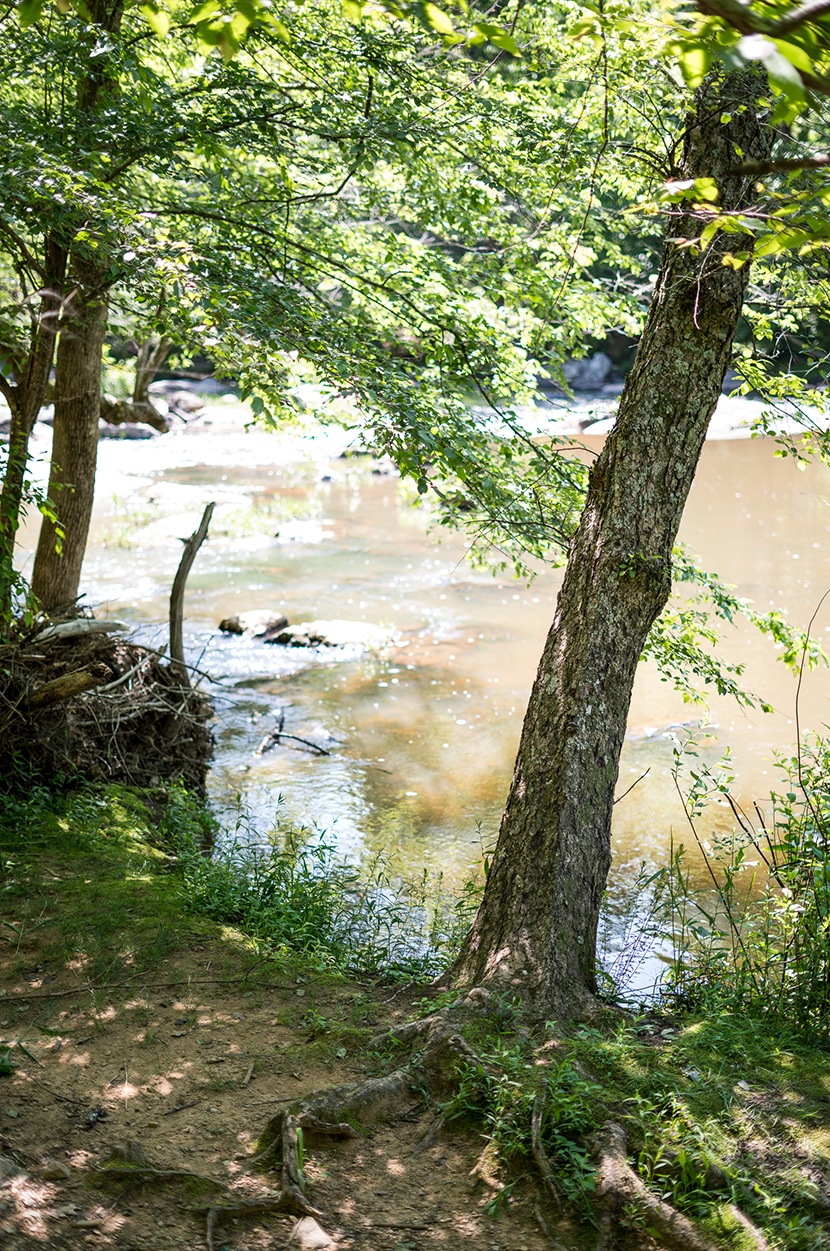 If you haven't been to the Eno River it is a neat little trail where you can walk either side of the river. The water normally is crystal clear, though on our hike it was slightly muddy, which we assumed was from the rain we have been having. You can actually ford the river (yes Oregon Trail style) to get to the other side and hike along a different trail. It was really neat and tons of awesome places to jump in the water, though we saw quite a few water snakes while on the trail so it may be a little risky.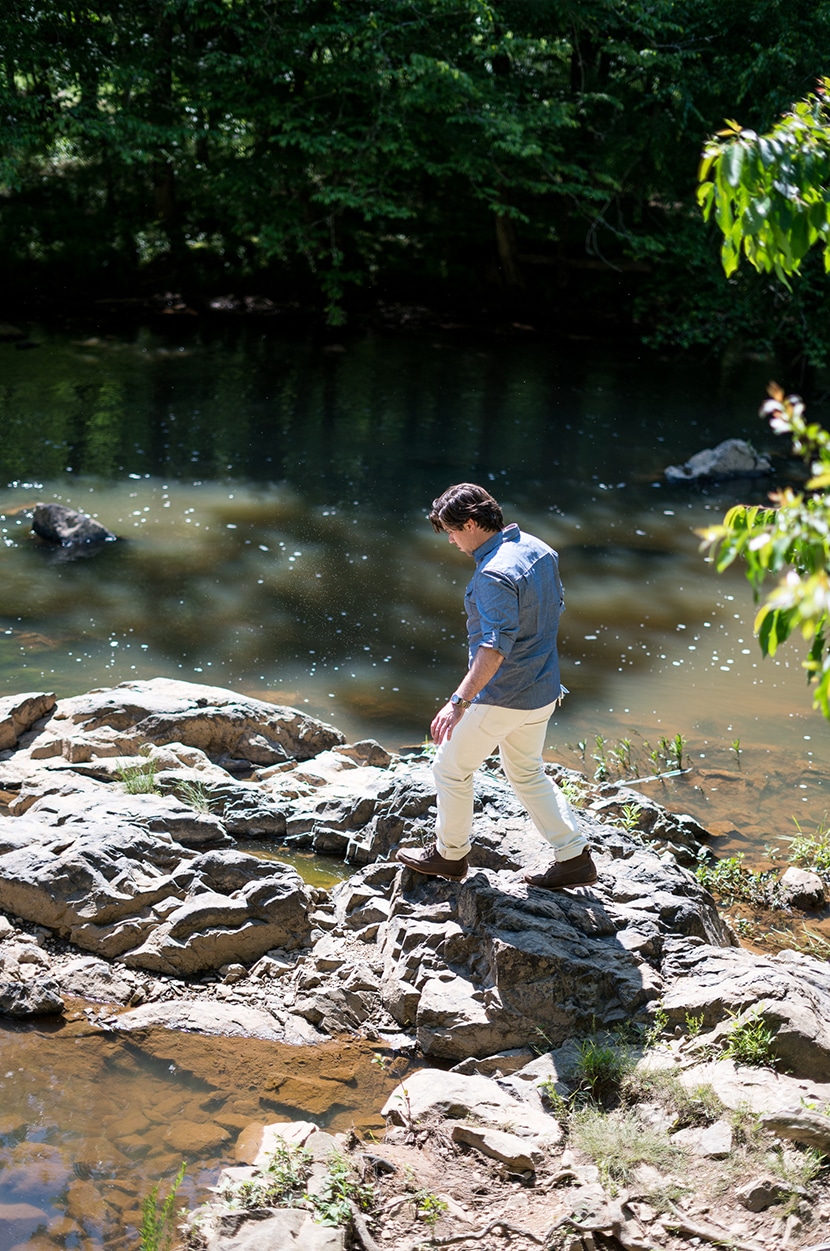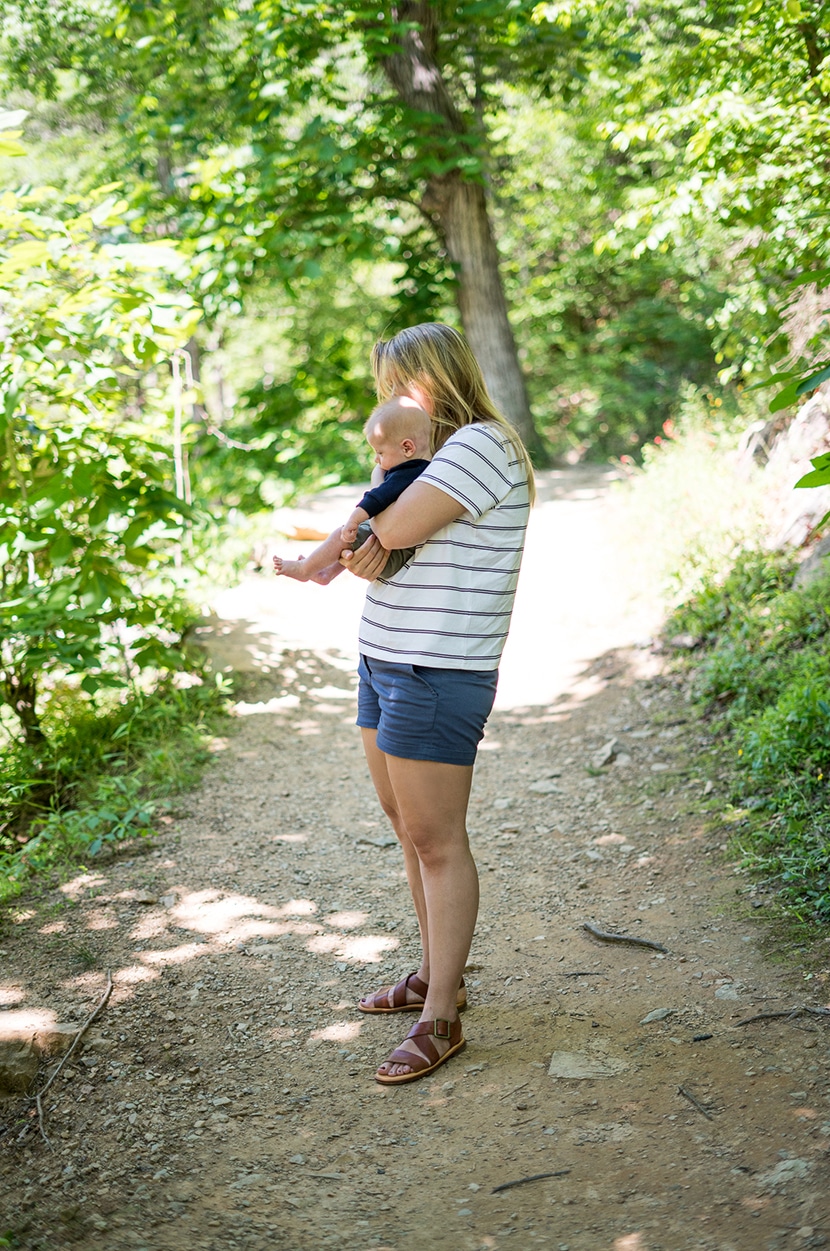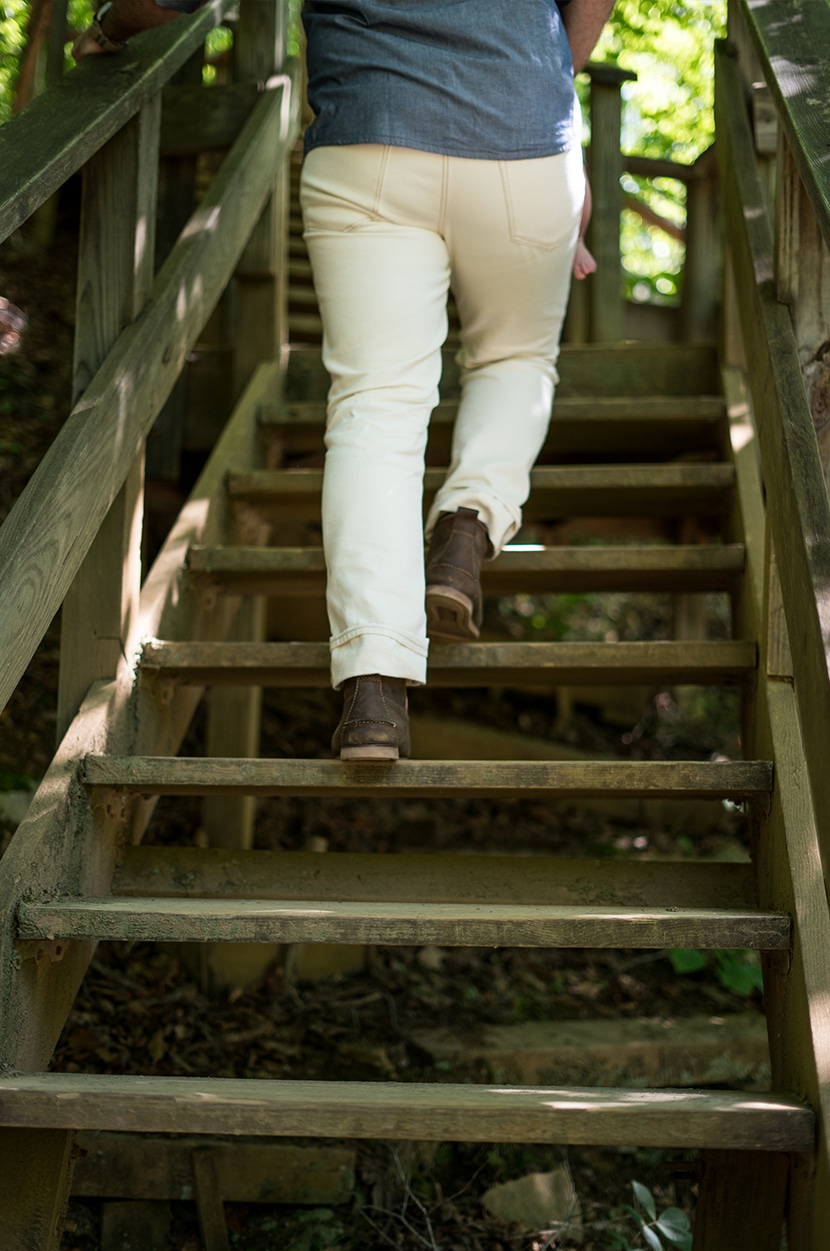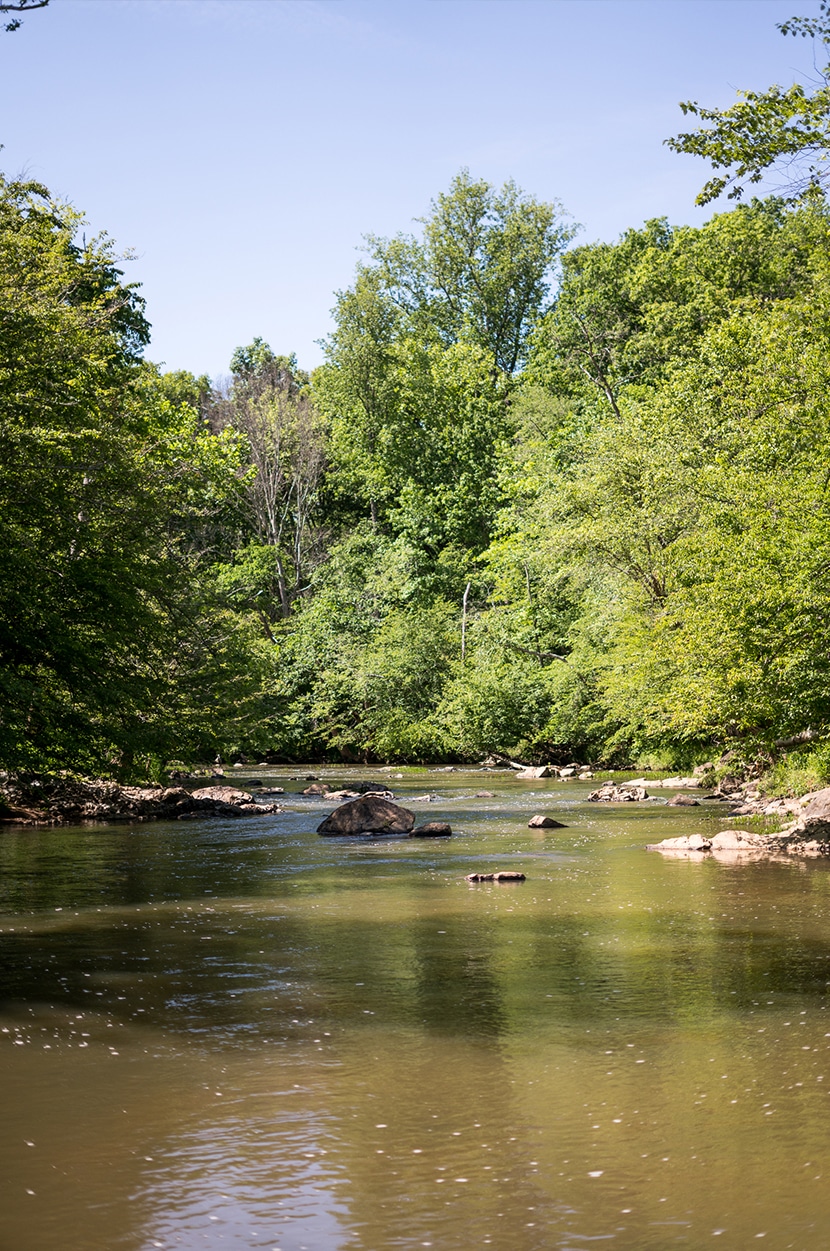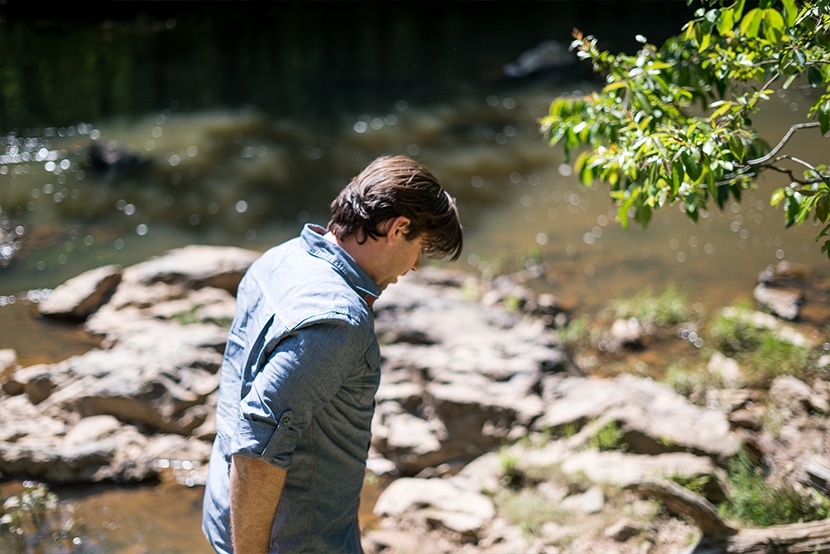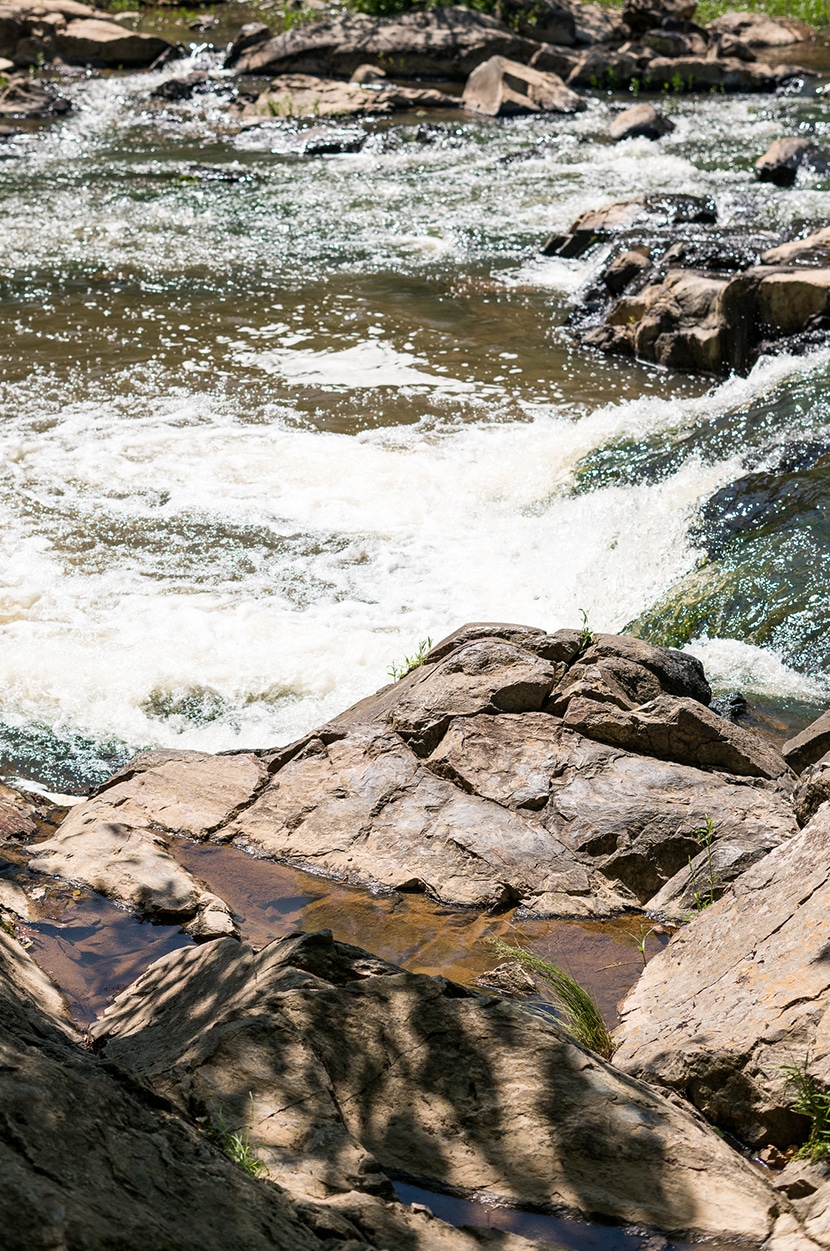 When we came to the Eno River before we did a lot riskier walking along the rocks in the river, but this time having Hayes with us we took the trail and just switched off carrying him along the trail. As a family, it was fun to see things through his eyes. We talked to him about trees and rocks and so on.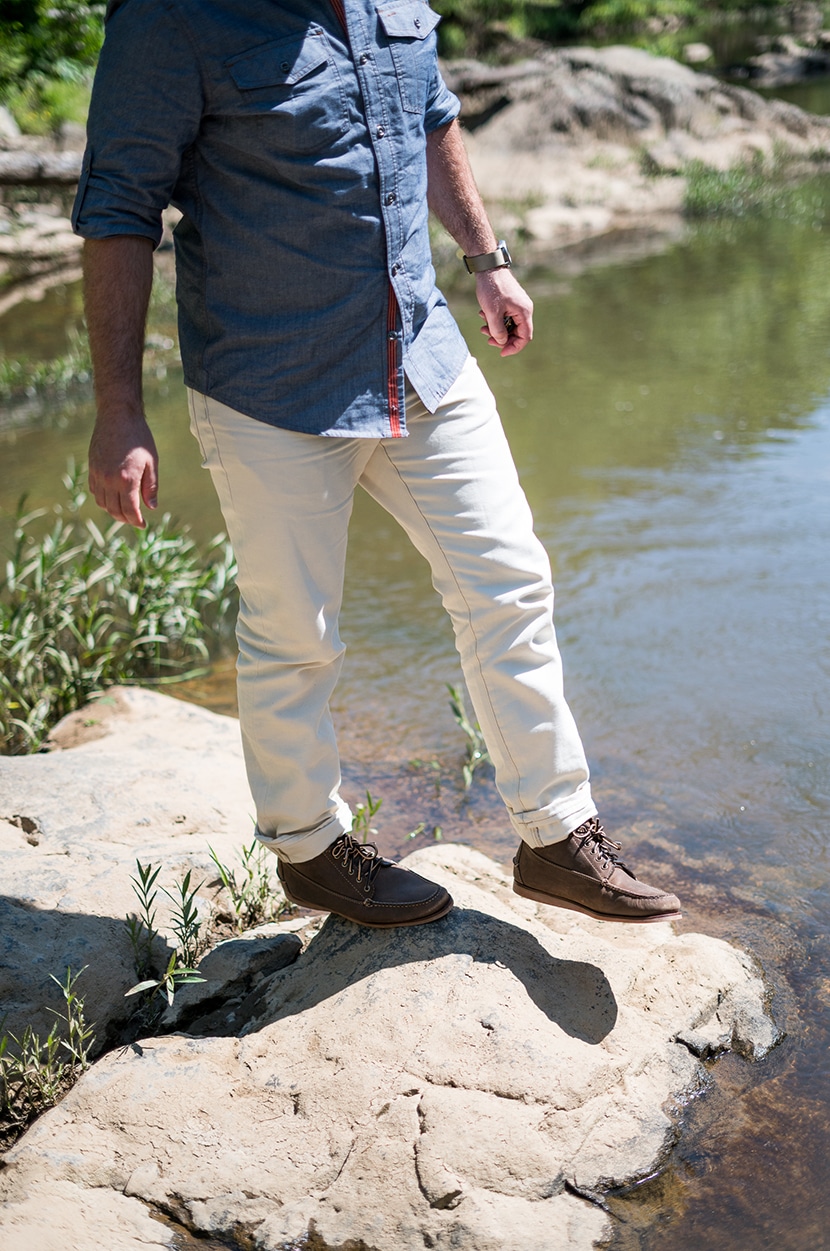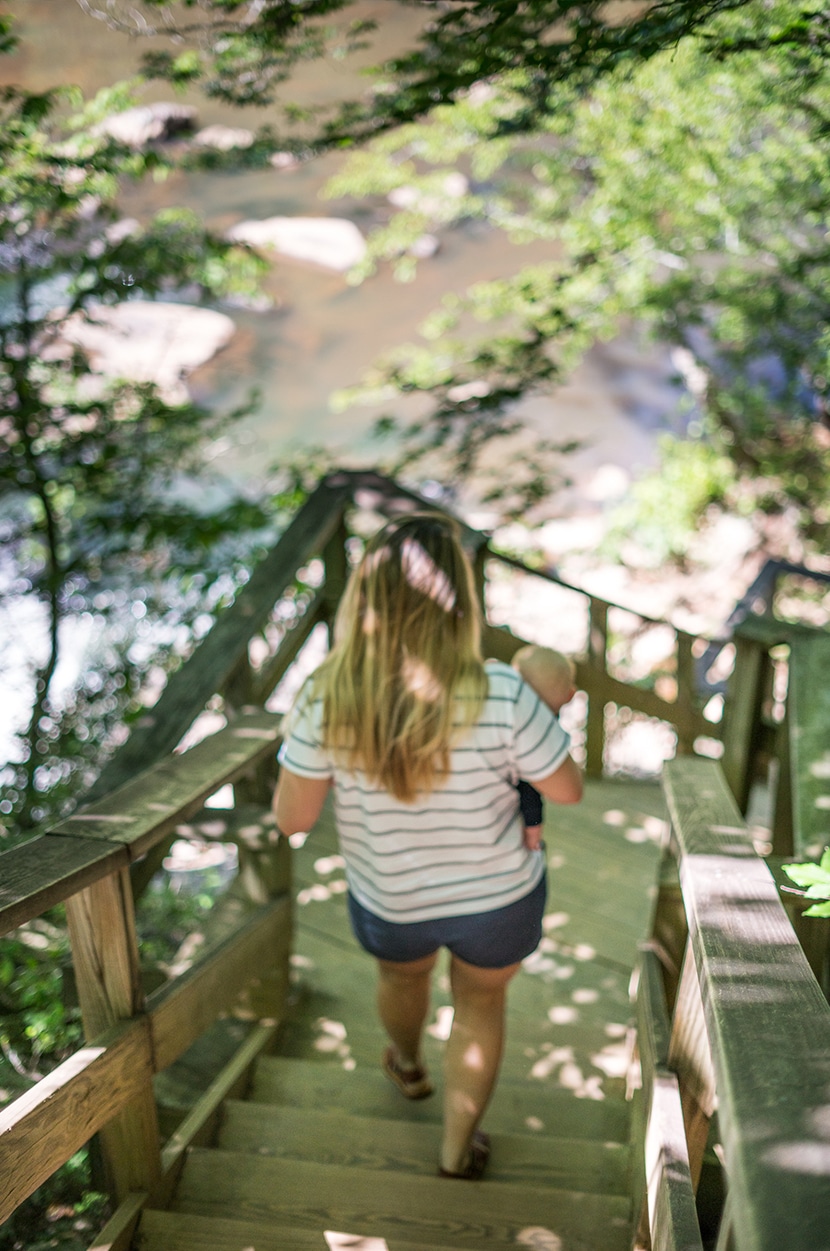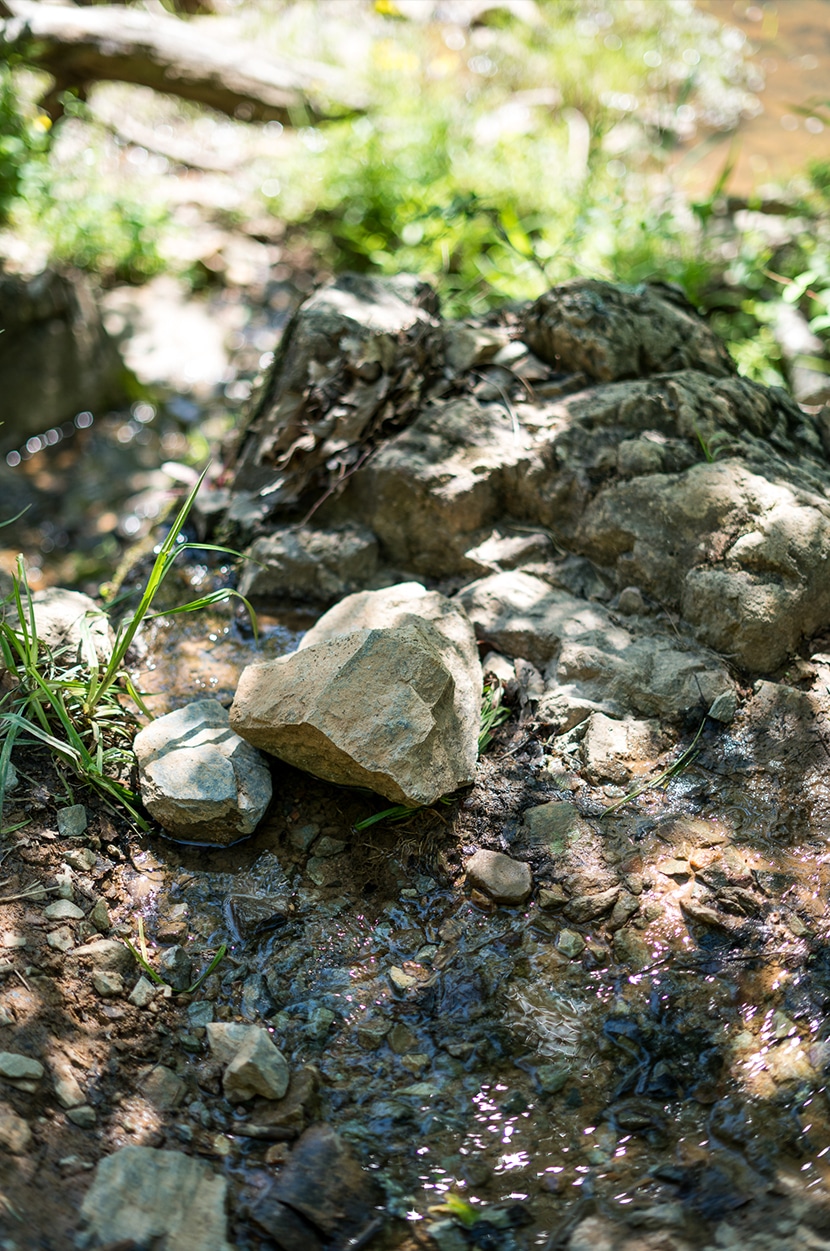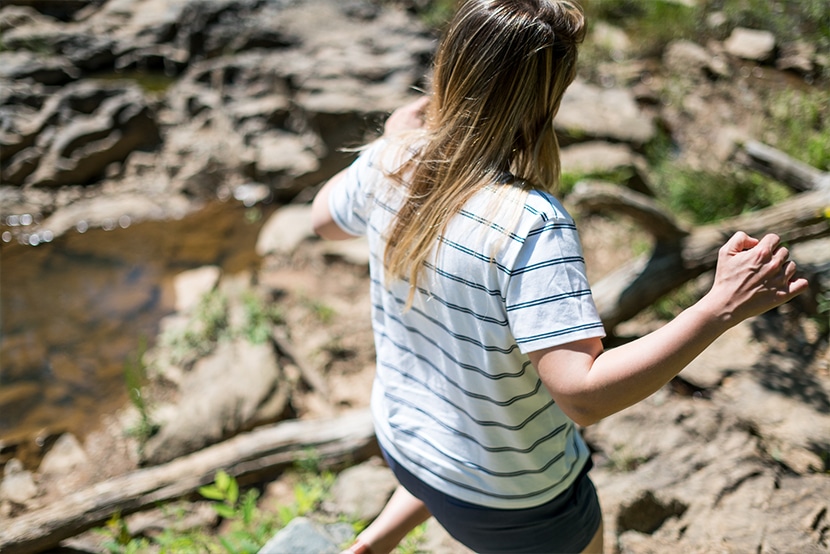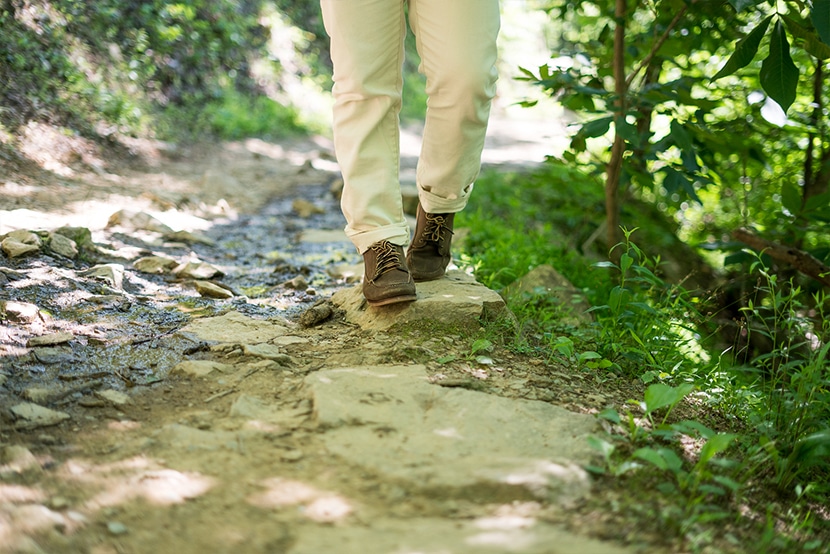 For the hike, Mike wore his new summer choice pants, chambray, and a comfy pair of boots. I chose to wear a pair a striped short sleeve tee, shorts, and leather sandals. What we love about these items from L.L. Bean is that they are sturdy, well-made, and meant for living adventurously. There aren't many companies these days that make clothes that can first and foremost stand the test of time and wear, but are versatile enough to wear from hike to grocery shopping in the same day.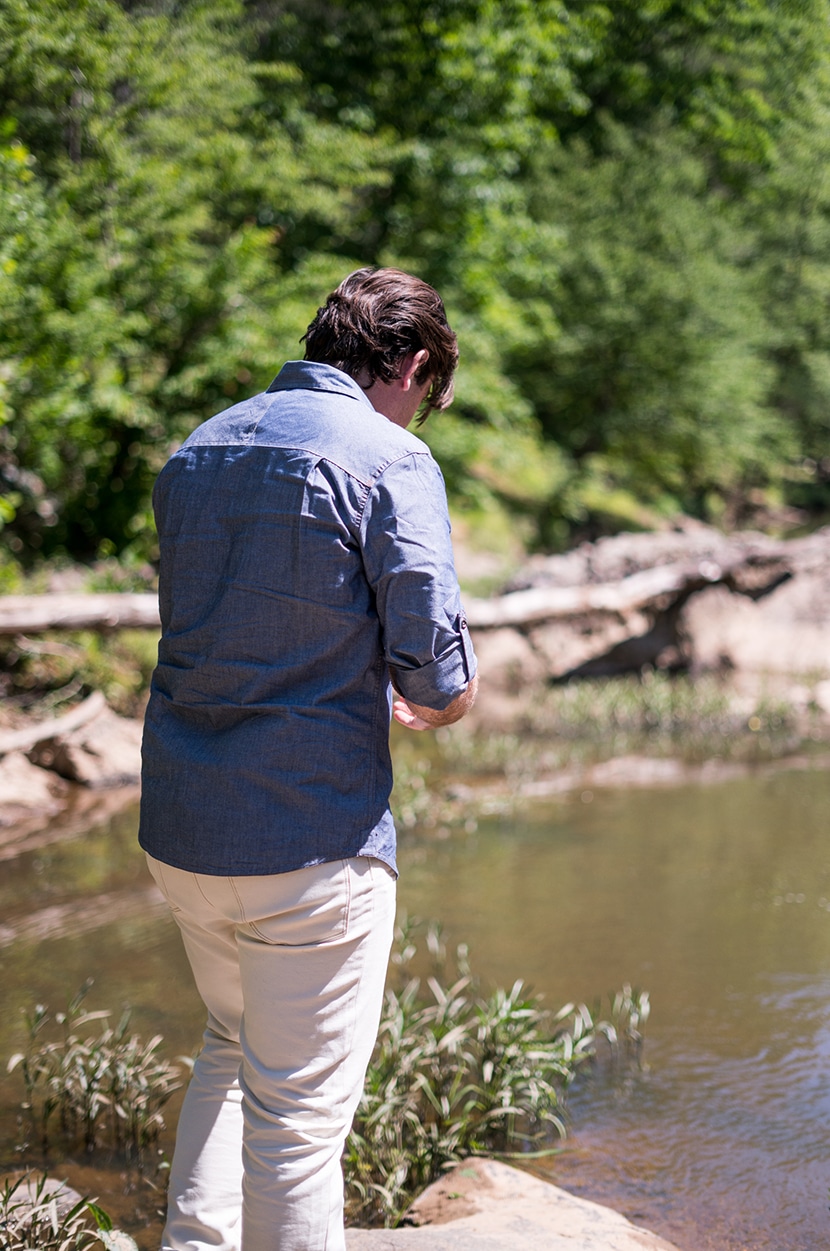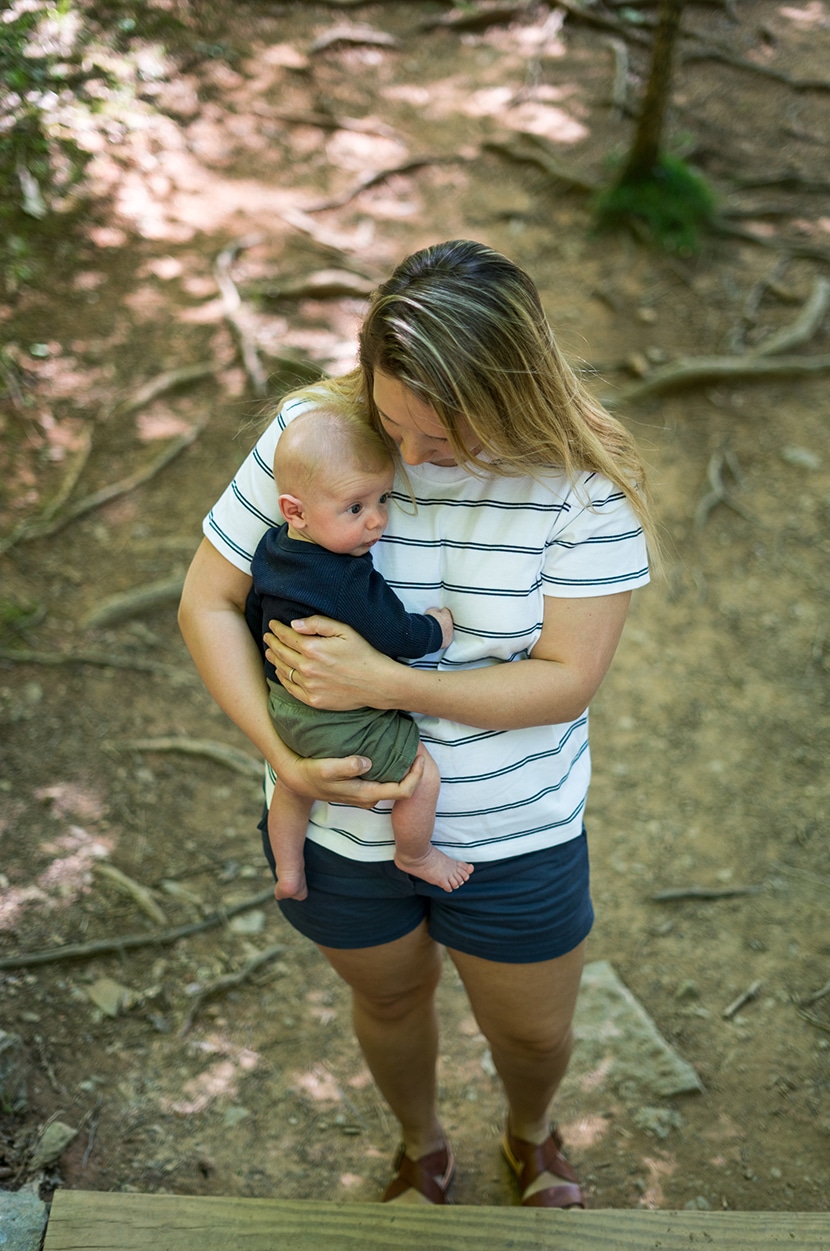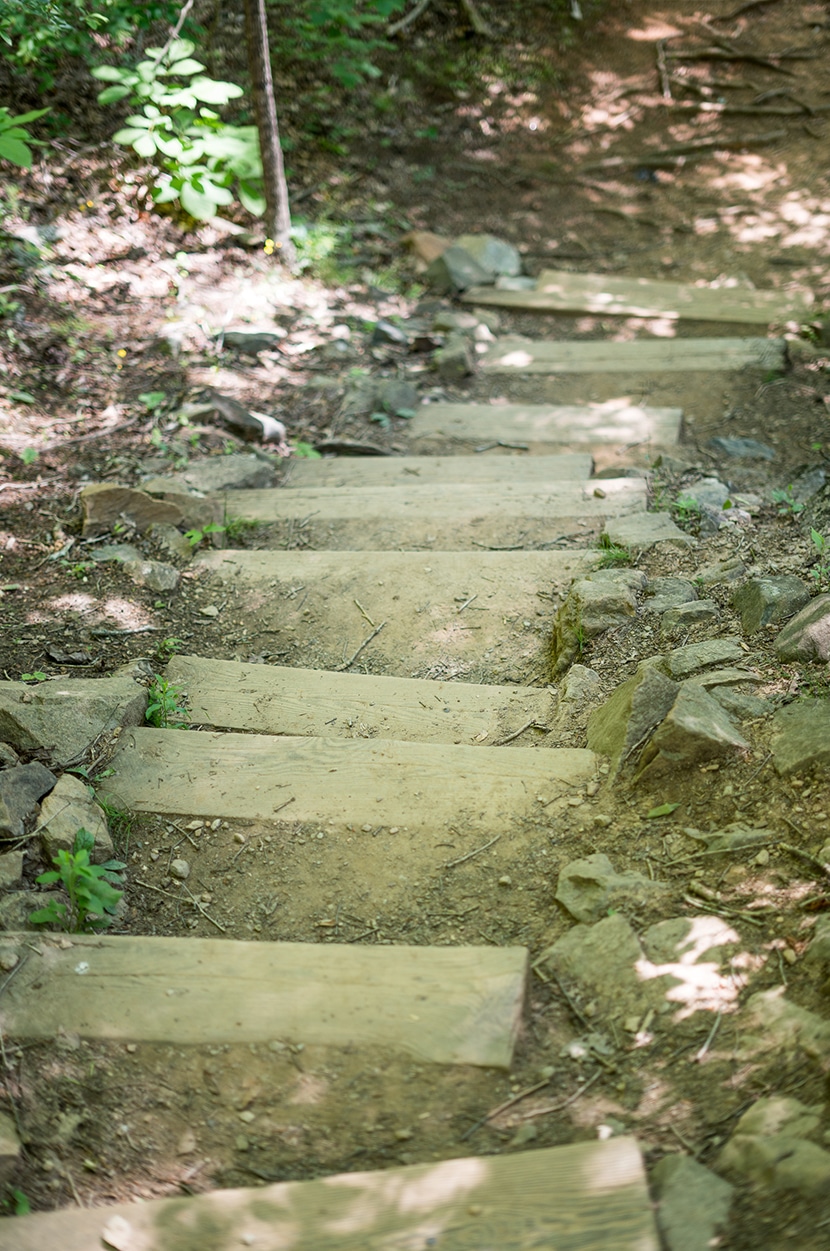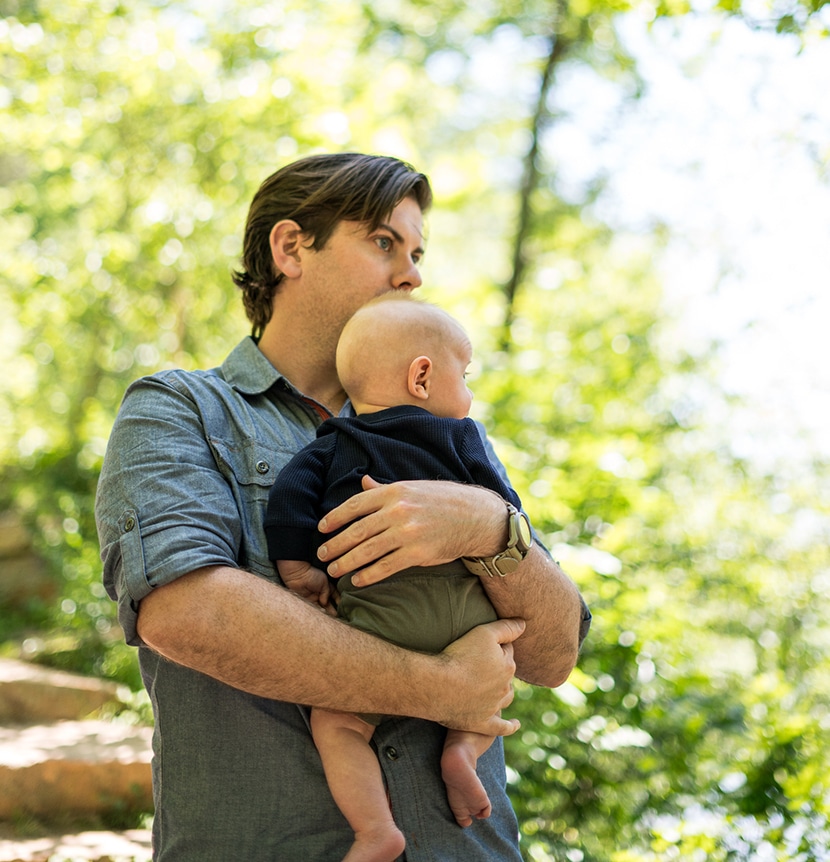 The day was sunny and perfect for our hike along the river and we couldn't have asked for a better time as a family. There is no better way to spend a sunny spring afternoon than out on the river for sure and this moment together as a family was no exception.
Do you have a favorite place to hike near your home? What do you choose to wear when you are hiking?
This post was sponsored by L.L. Bean. All thoughts and opinions are our own. Thank you for supporting the brands that support The Fresh Exchange.