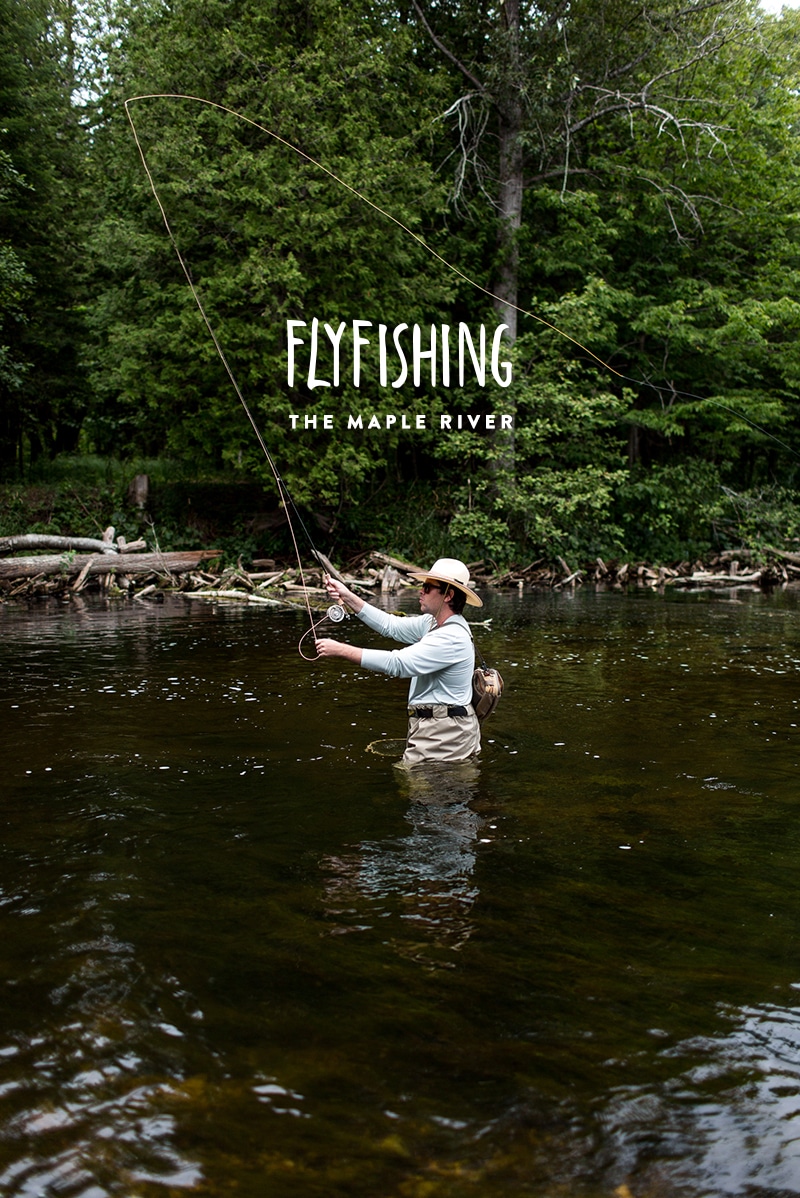 I'll be the first to admit, fly fishing is both easy to pick up and incredibly difficult to master. I am no master and this will not be a story about how to master the craft. However, I hope I can peak the interest of some of you who might be thinking about getting into it.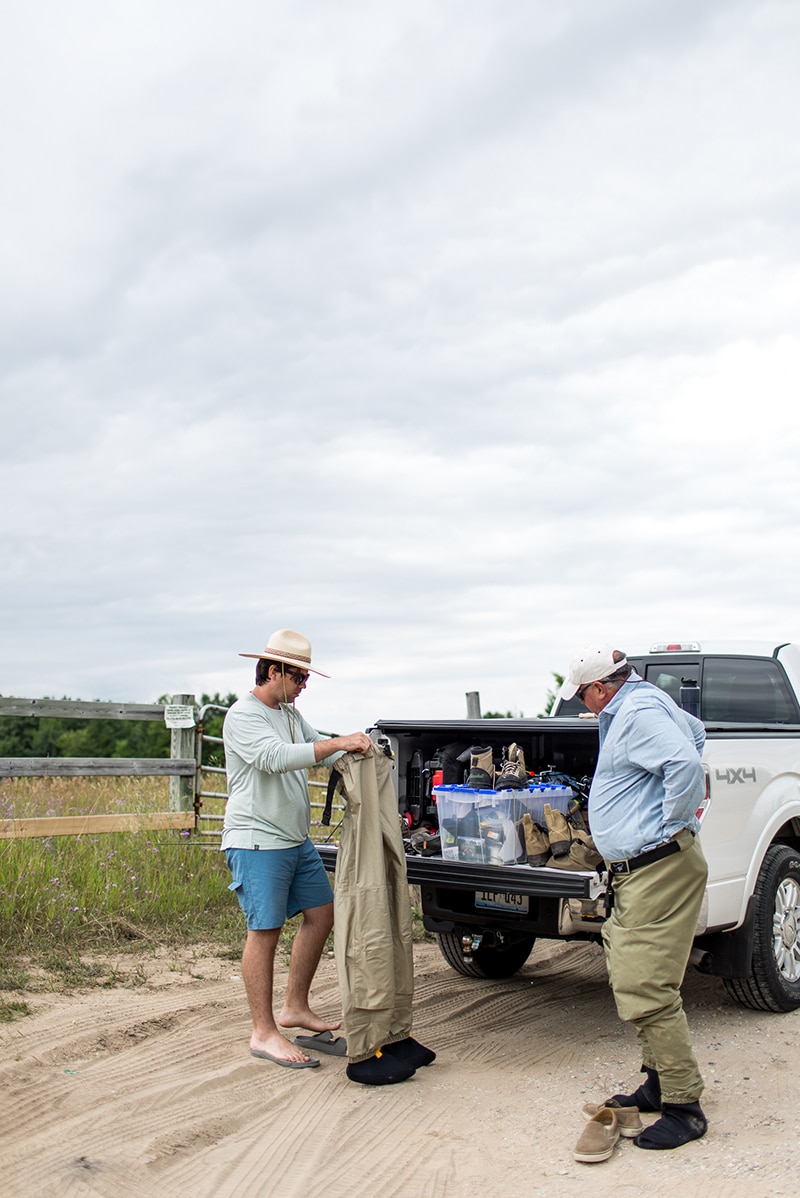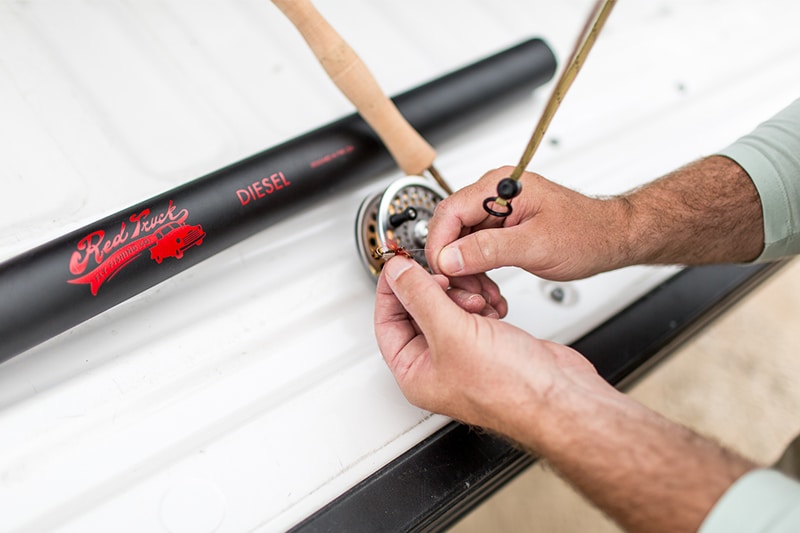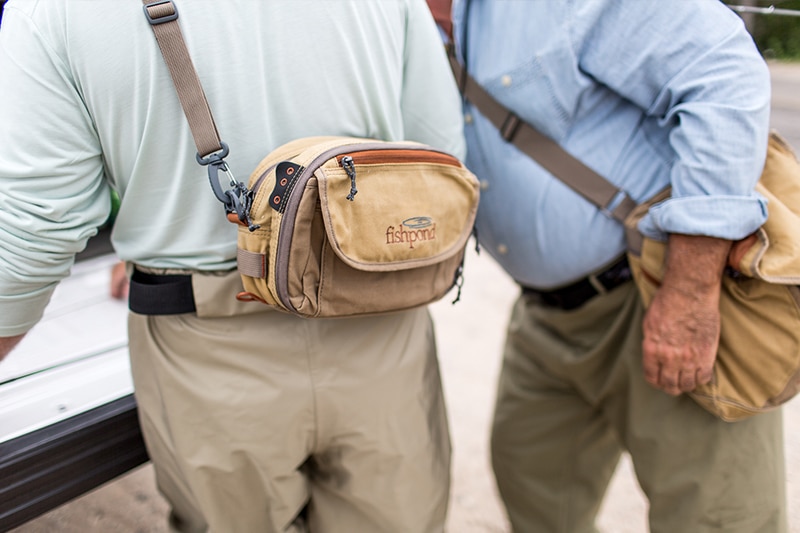 I didn't grow up fly fishing, but I did grow up goose hunting in south Texas with my Dad and younger brother. I still remember waking up at 4am, with a big cup of coffee, and following the headlights of the truck as we made our way out to the field before the sun would rise. Those moments are some of my favorite memories as a kid. I've been thinking about those moments a lot now that I have a son of my own, and I am making it a new goal to learn more outdoors crafts for us to share together in the future. I've started looking at the best drones for fishing to capture the moments.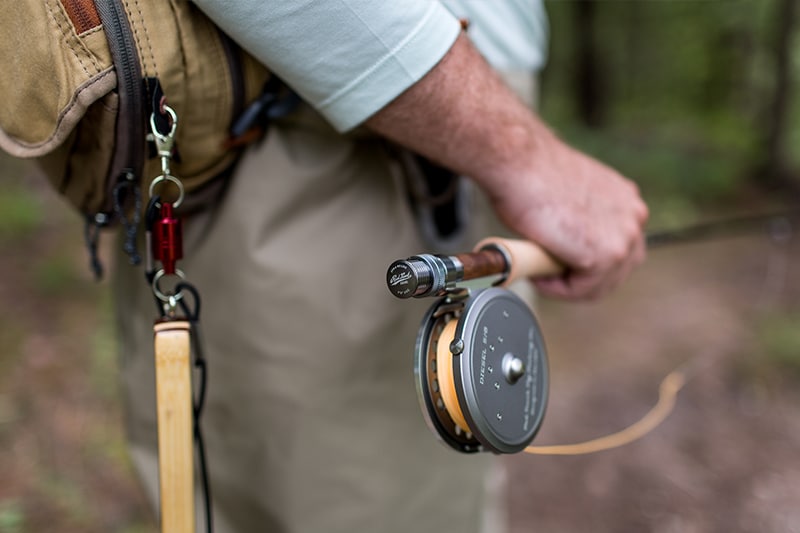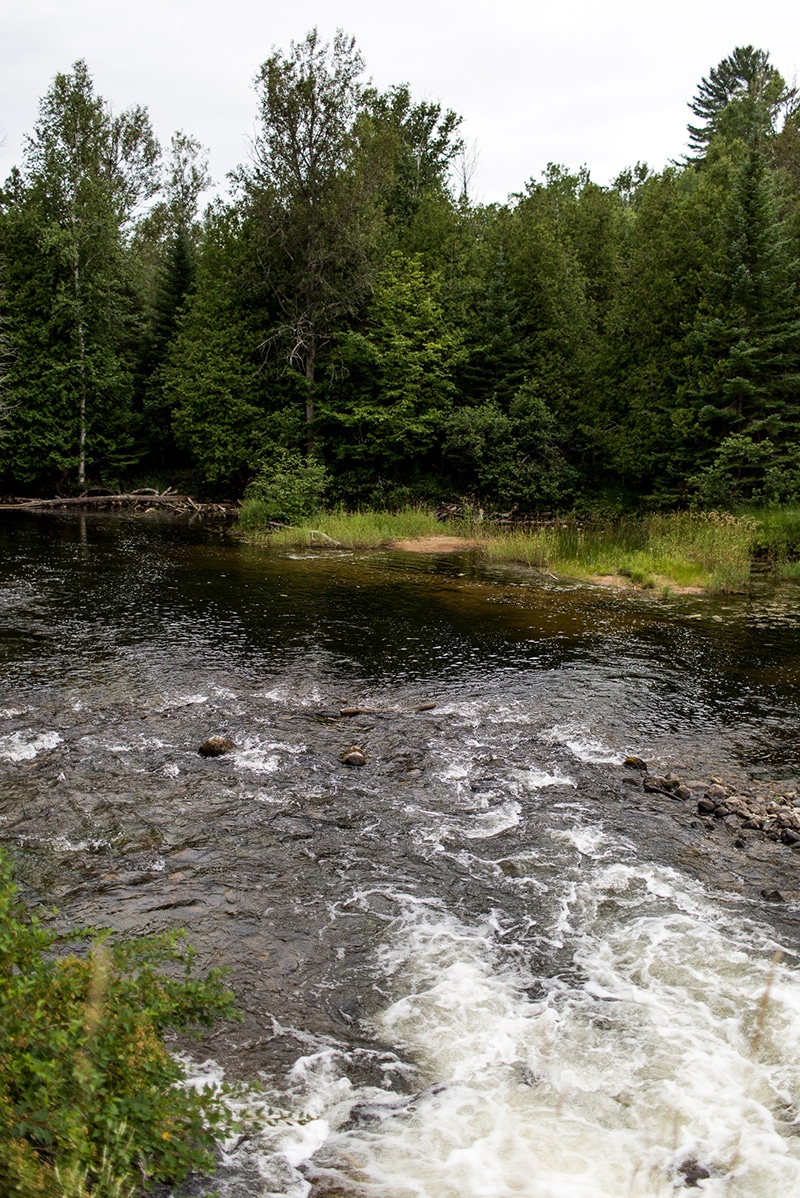 This summer, Megan's dad has been teaching me the ins and outs of fly fishing. He's been fly fishing these rivers for 40 years and knows every hole and curve of these rivers. So I had him take me to the river that started it all for him, the Maple River, just outside Harbor Springs, Michigan. It's one of the most beautiful rivers I've ever been on, and has enough bends and corners to give you a bit of seclusion.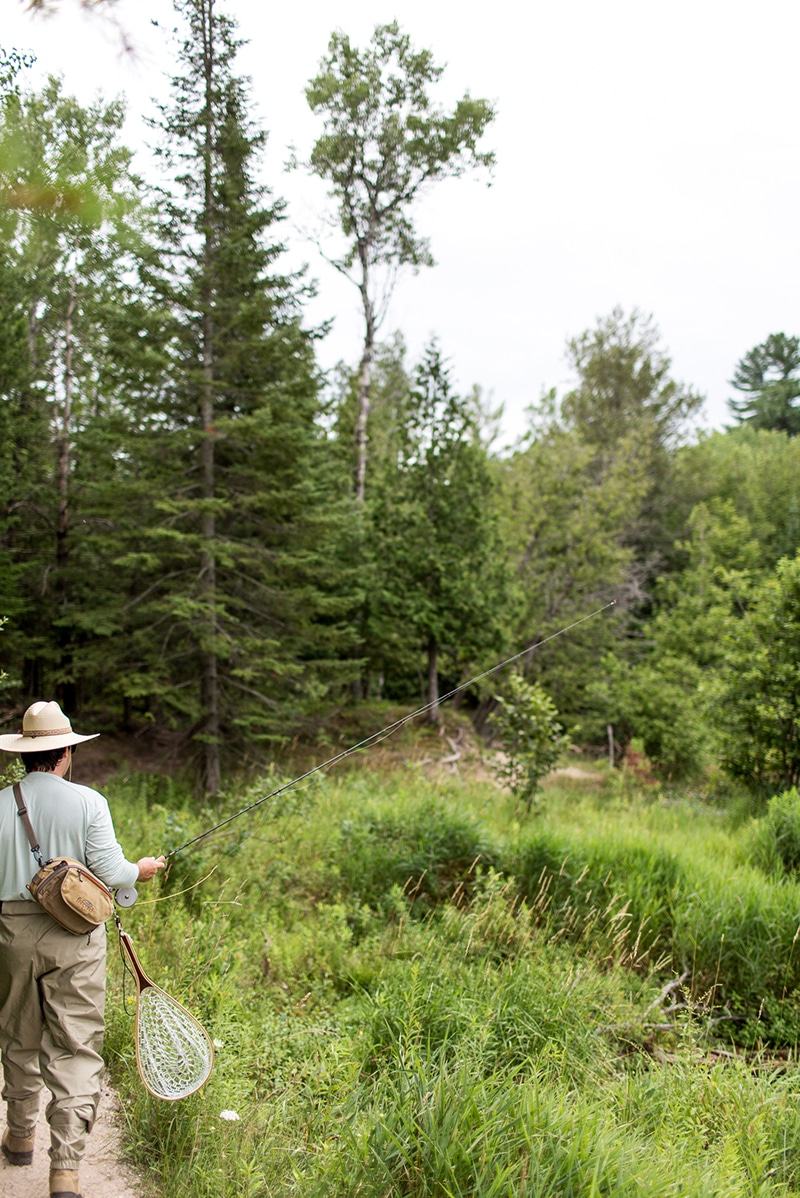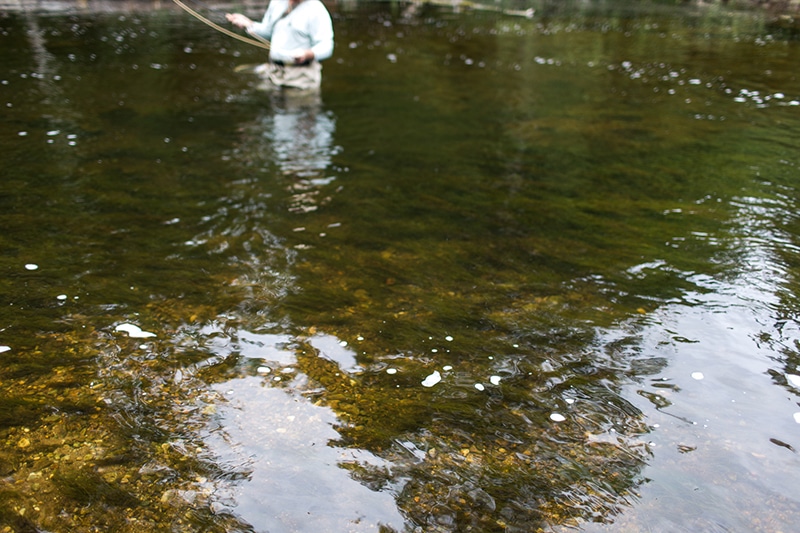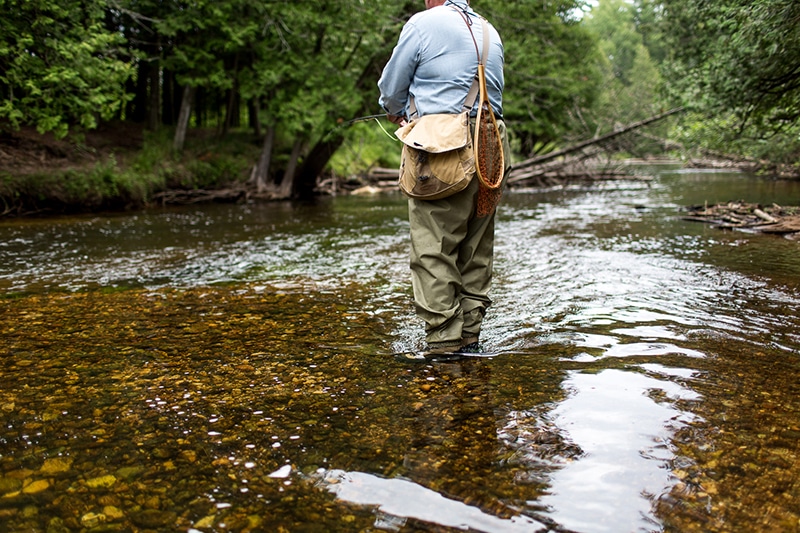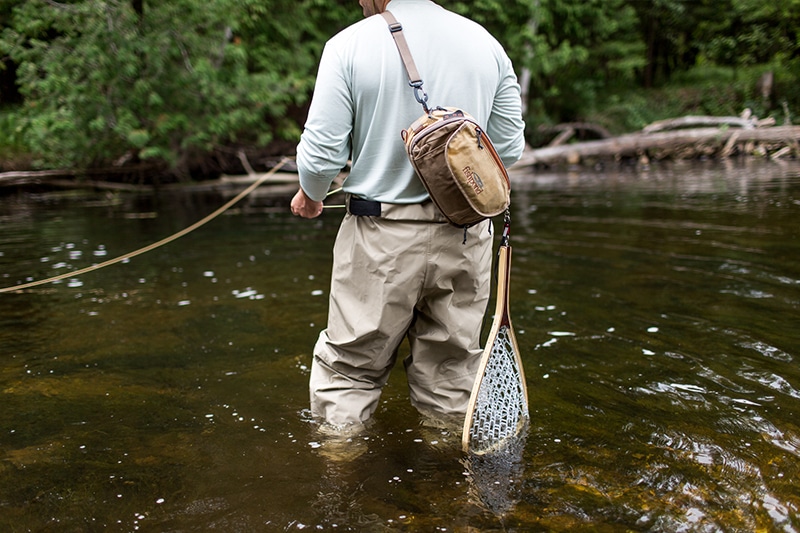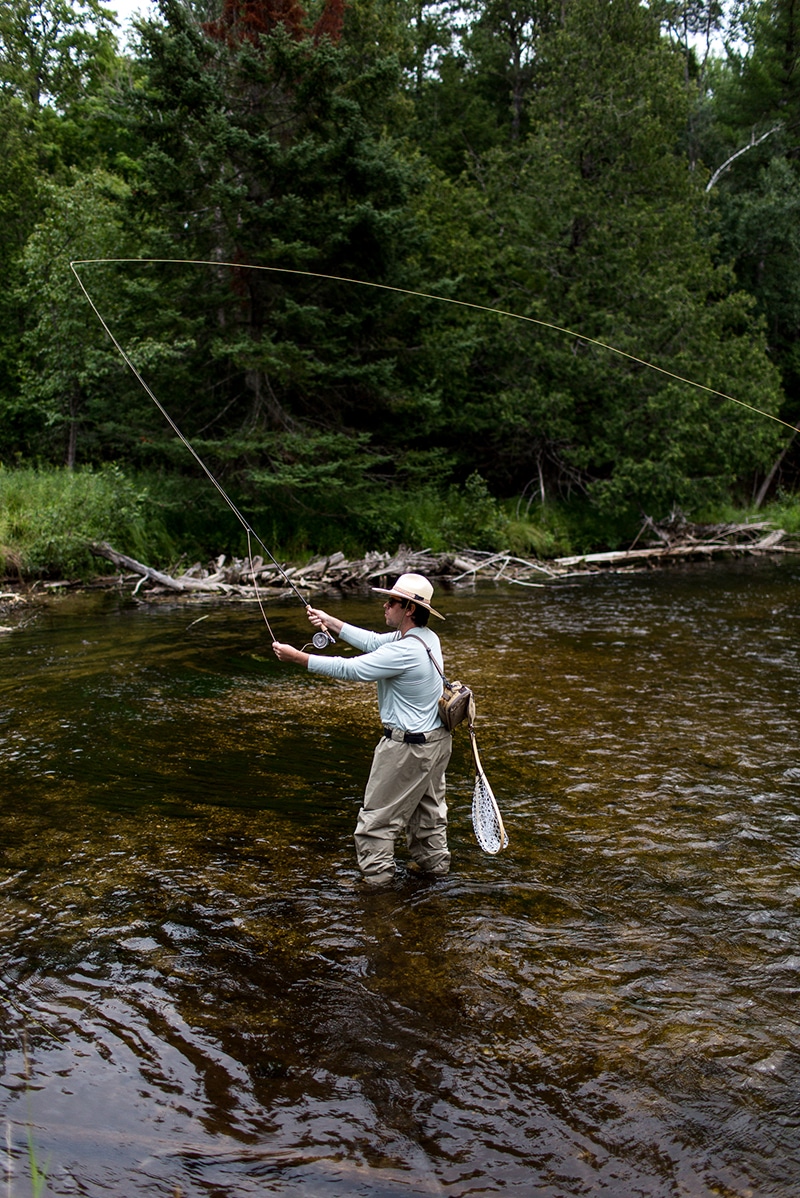 I've always thought fly fishing was both beautiful in form and peaceful in method. On a great day you can bring home a fresh trout, on the worst days you bring nothing home but got to spend the day on a peaceful river. Not bad right?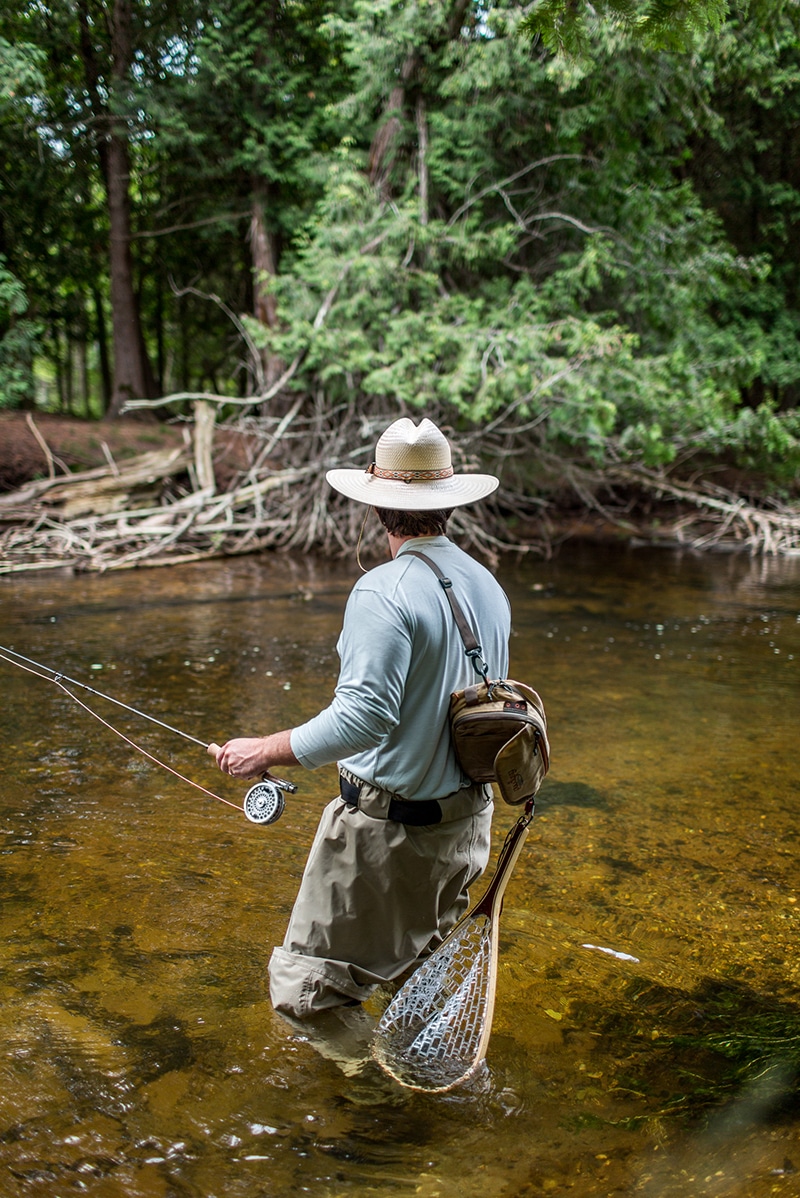 The first couple of times you go out, you will be terrible. It's just how it goes. For me, it was on my third trip out to the river that it really started to come together. Technically, the cast is fairly simple with just a couple movements that you want to keep consistent, however, I feel like there is a point where it becomes like riding a bike and you think less about the line in the air and your mind is more tied to the movement of the stream.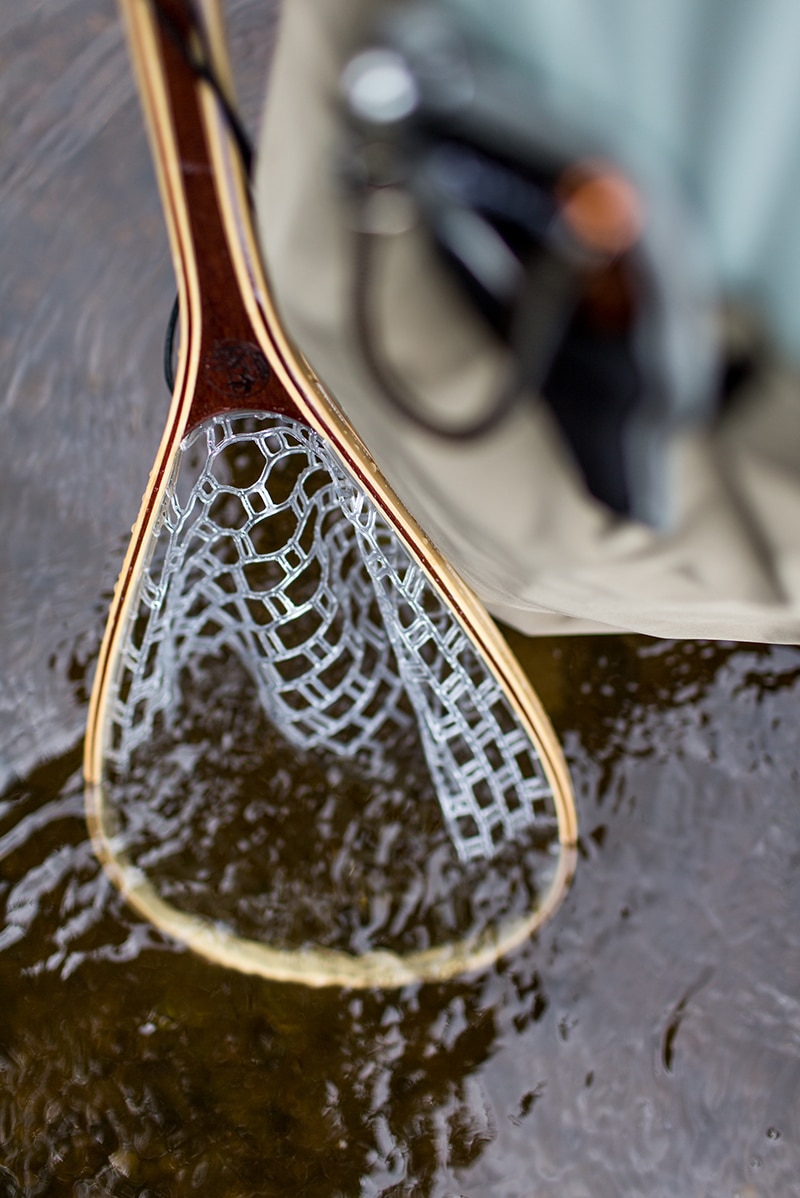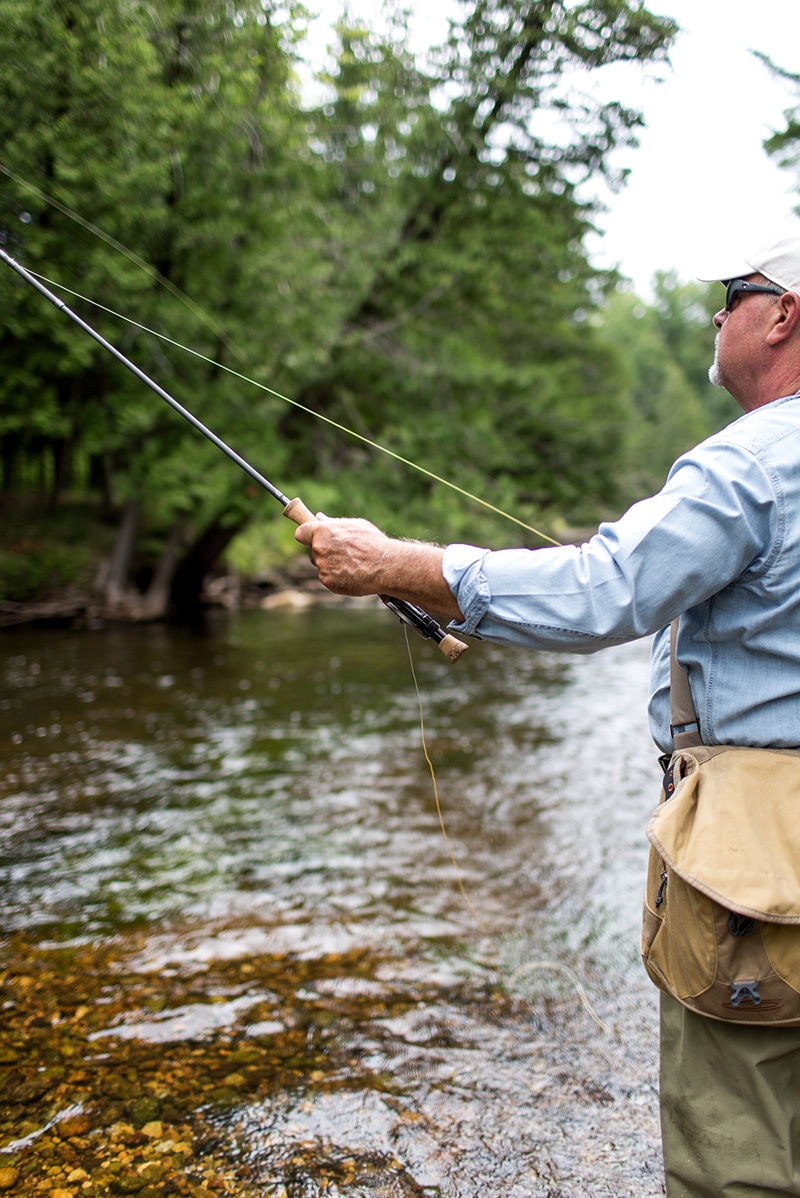 The beginners fly fishing tips I got were pretty simple. Let the rod do the work, use your arm (not your wrist) to cast, and let the line fully line out before you move it forward or backward. Then once you have it close to correct, do that 1000 more times, and you'll be on your way. This is where to find the Best Fly Fishing Vests On The Market.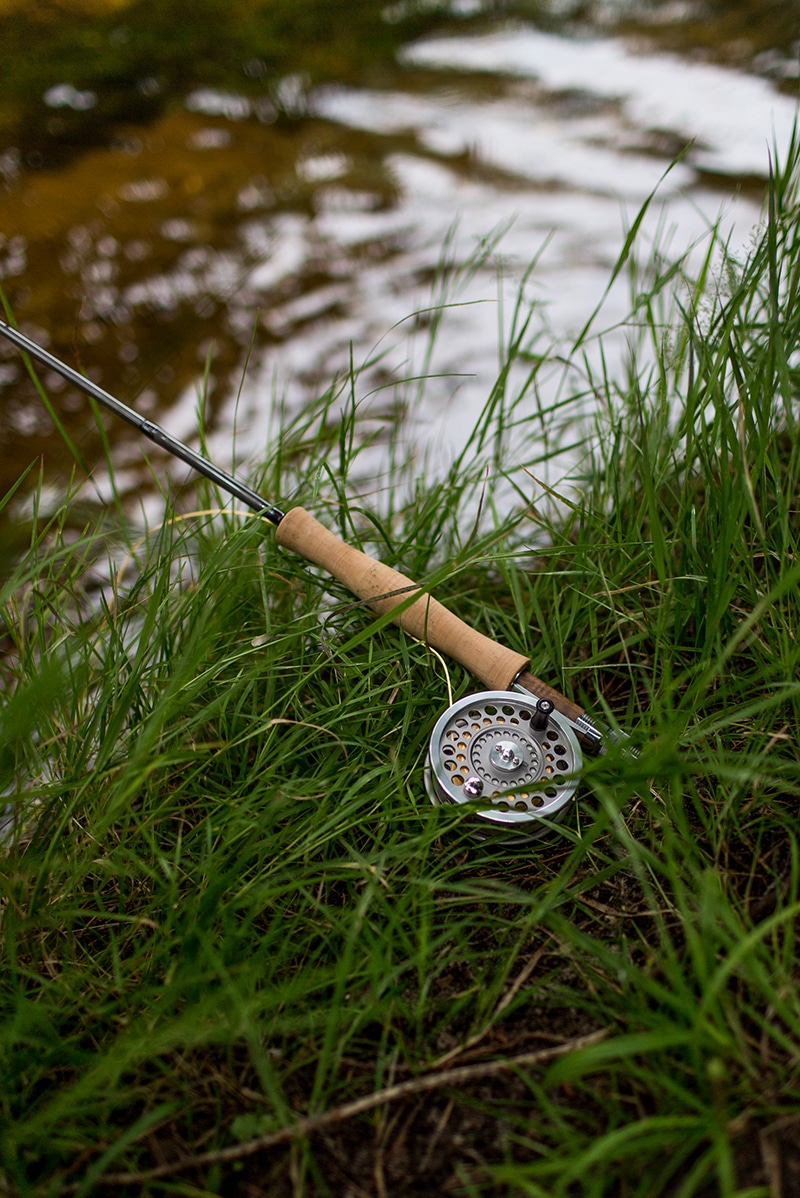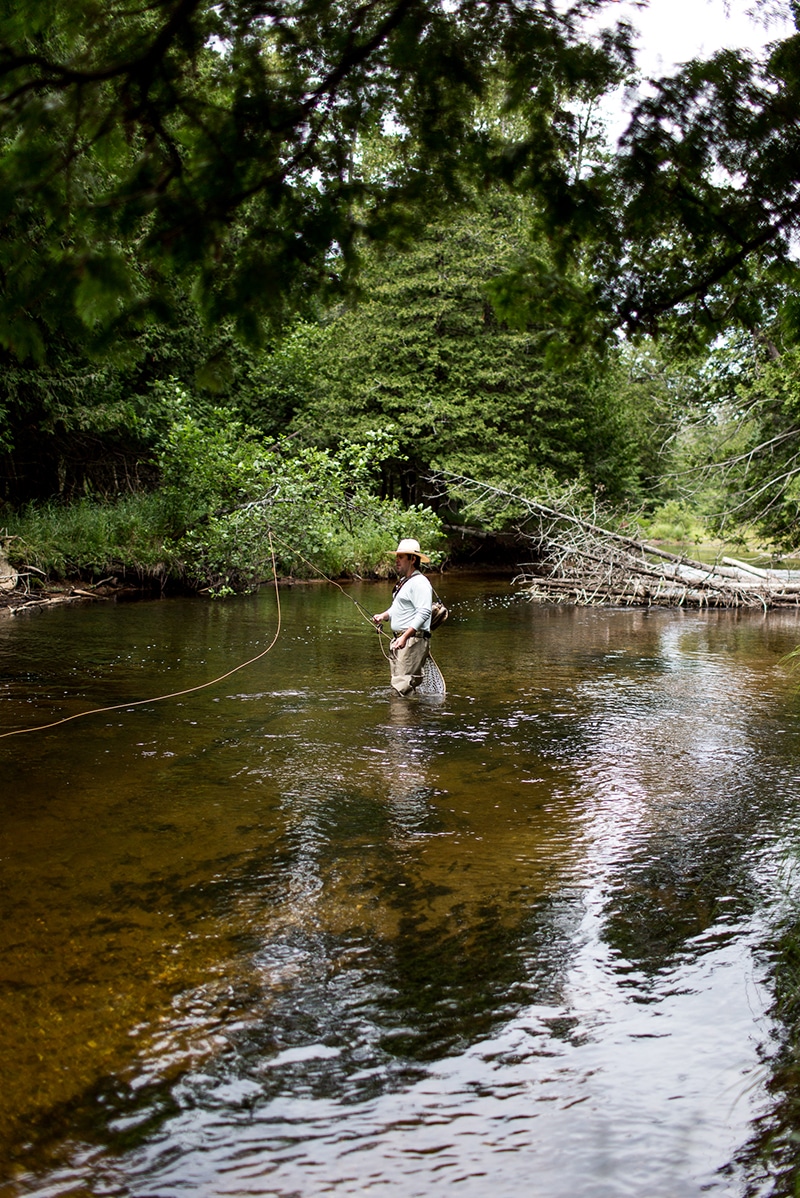 It really is a beautiful motion when you get it right, or when you watch someone who has been doing it for 40 years do it right. There is no replacement for experience in this sport which may be similar to the ones that can wagered on platforms like Bookmakers Near Me.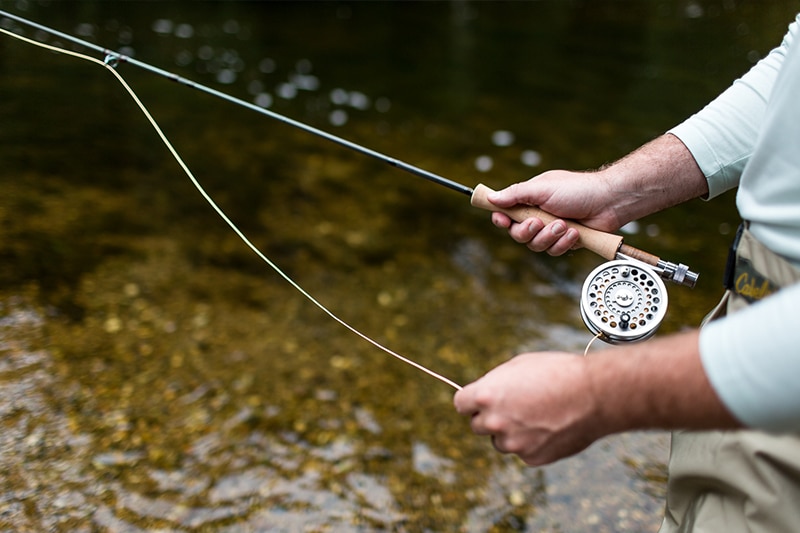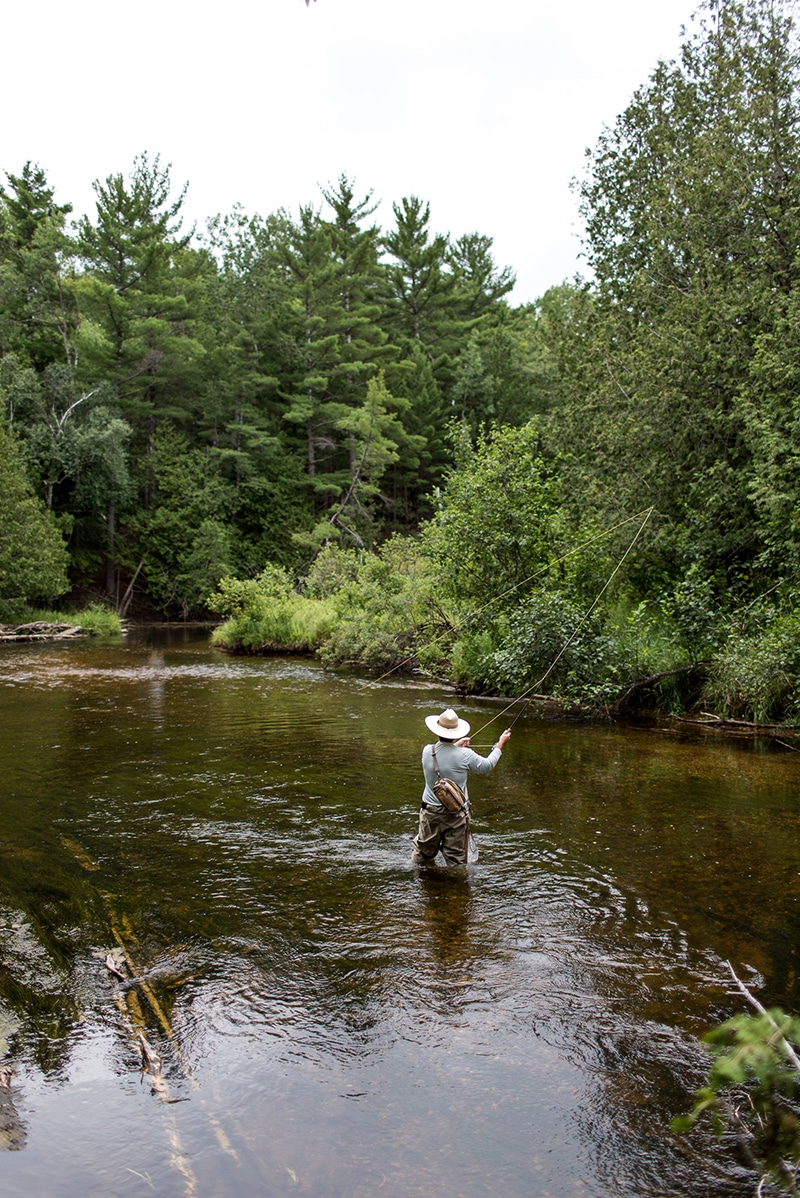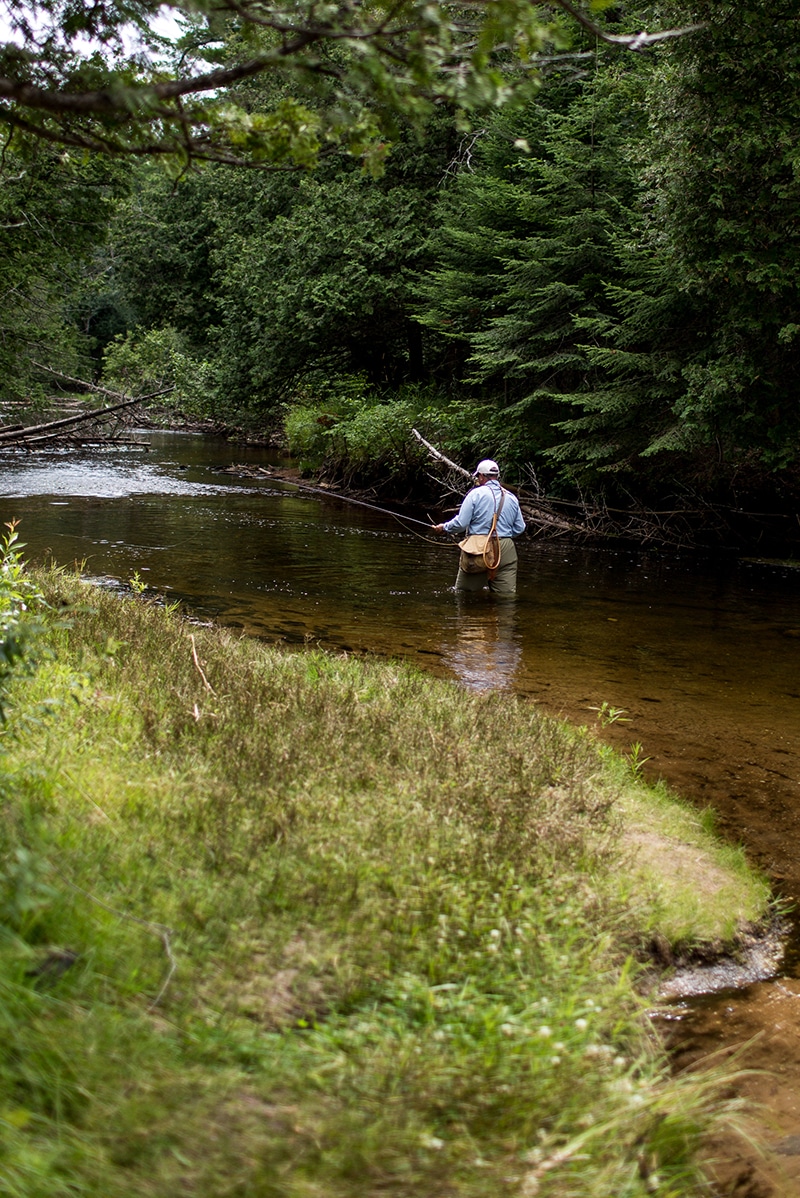 I hope this inspires some of you to get out and take a trip upstate or head out west. You won't regret it. I've got a round-up of all the gear you will need to get started, but the gear is just the beginning. Megan's dad, recommended I start out with a 9 foot 5wt rod and reel. It's a great stream and pan fish set up. This guide is a great resource for picking your rod and reel. I didn't list out waders or boots, as I would honestly recommend you borrow some for your first couple of trips out so you know what style you like. I prefer the waist high style, as opposed to the overall style, however, it's really up to you.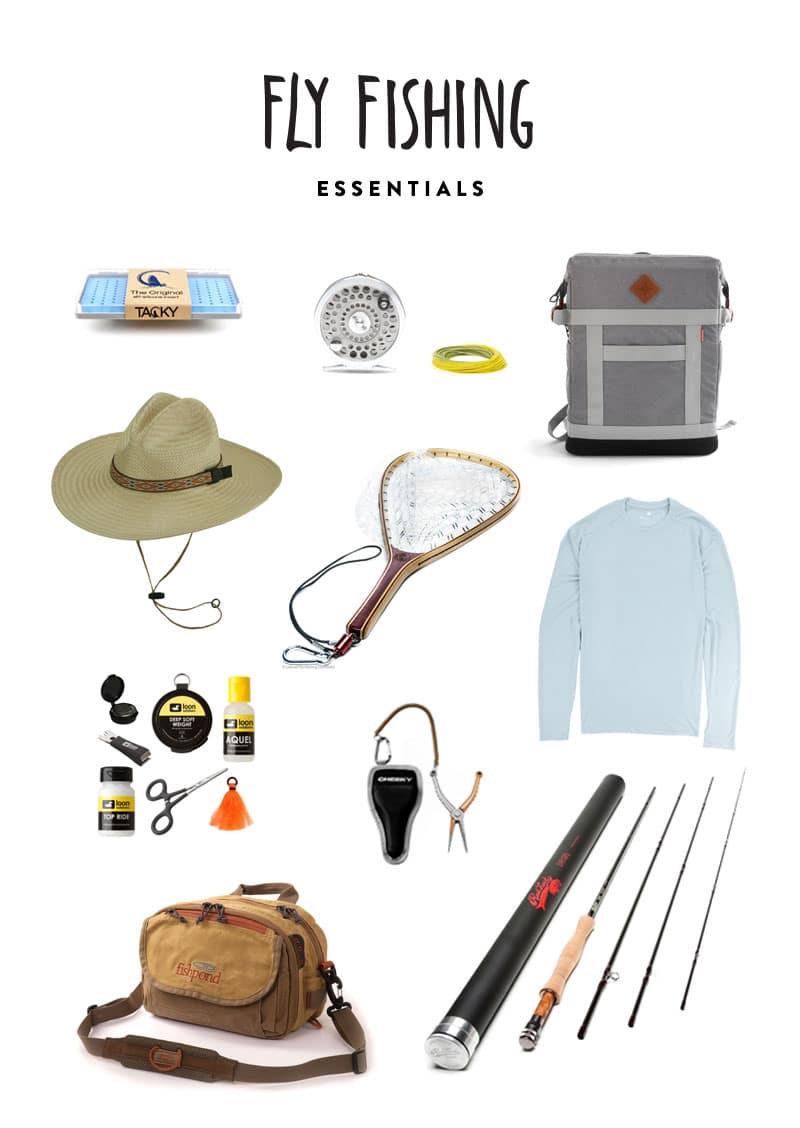 A big thank you to Huckberry for partnering with us to gather all of this gear together. Make sure you check out their full fishing shop for more gear.
Fly Box  |  5/6wt Reel  |  Fly Line  |  Backpack Cooler  |  Scout Hat  |  Trout Net  |  Bamboo Fly Shirt  |  Essentials Kit  |  Plyers  |  Gear Bag  |  9′ 5wt Rod
I'd love to hear if any of you have every been fly fishing, or have any plans to do it in the future!