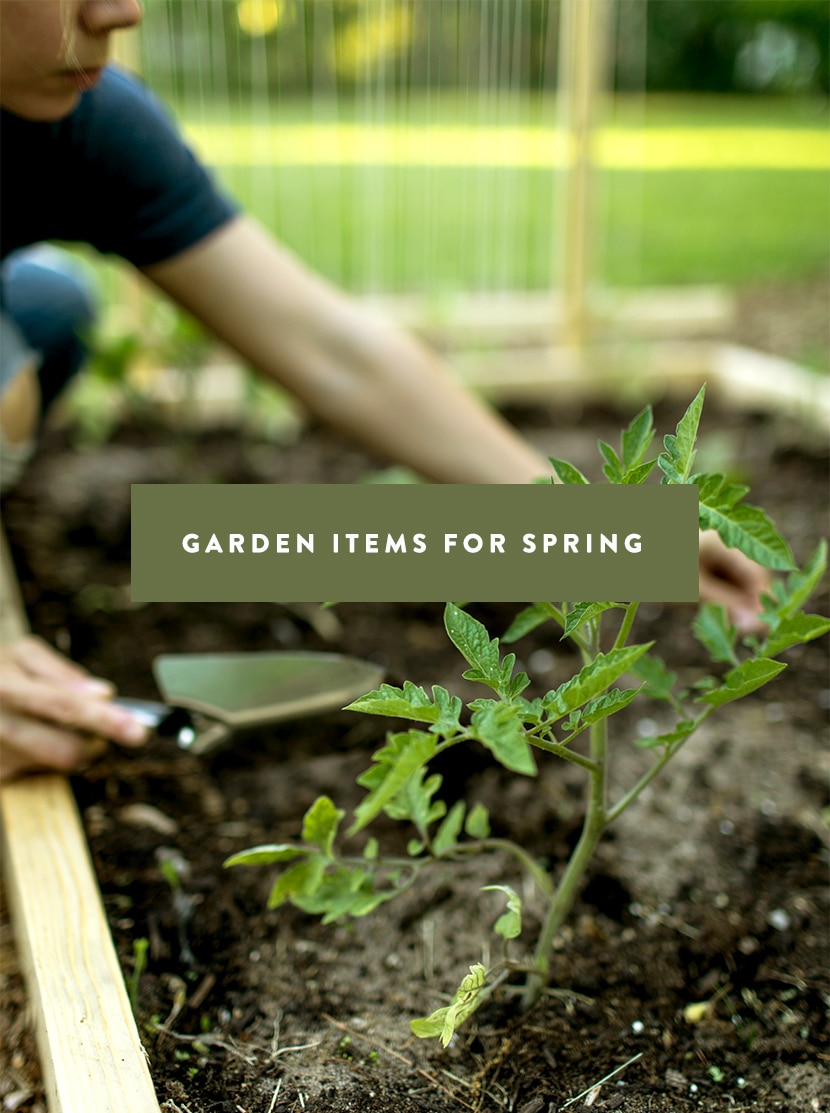 The snow is melting. The days are warmer. We have sun on our cheeks in a way we haven't in months. The grass is beginning to green and we are feeling as if spring is finally arriving. With it I am already feeling the ache for time in the dirt and months of growing our food. It is very much something I am ready for and have been for over a month now. As we see the dirt emerge and the grass come to life, I know our time and days of growing and sowing are becoming closer.
Growing your own food is one of trial and error and a lot of learning. Over the years I have learned but I would by no means begin placing the word "knowledgeable" in front of my skills. I have a long way to go and I see our land at our home as my greatest teacher. This late spring and summer, I will be learning a lot. Along the way though I have learned quite a bit about some of the things I love for creating a garden this time of year. From compost tumblers for small at home gardens to what hand tools I like the best. All of it is really from simple trial and error that I have learned.
Below, I gathered up some of the items I am using this year as we begin the growing season of spring. From rain boots to coats to gathering bags to mini greenhouses for tender plants and more. These items are ones I am giving a try this year or have been using for a long time and I cannot wait to share them with you as well as hear the items you love for this time of year in the garden.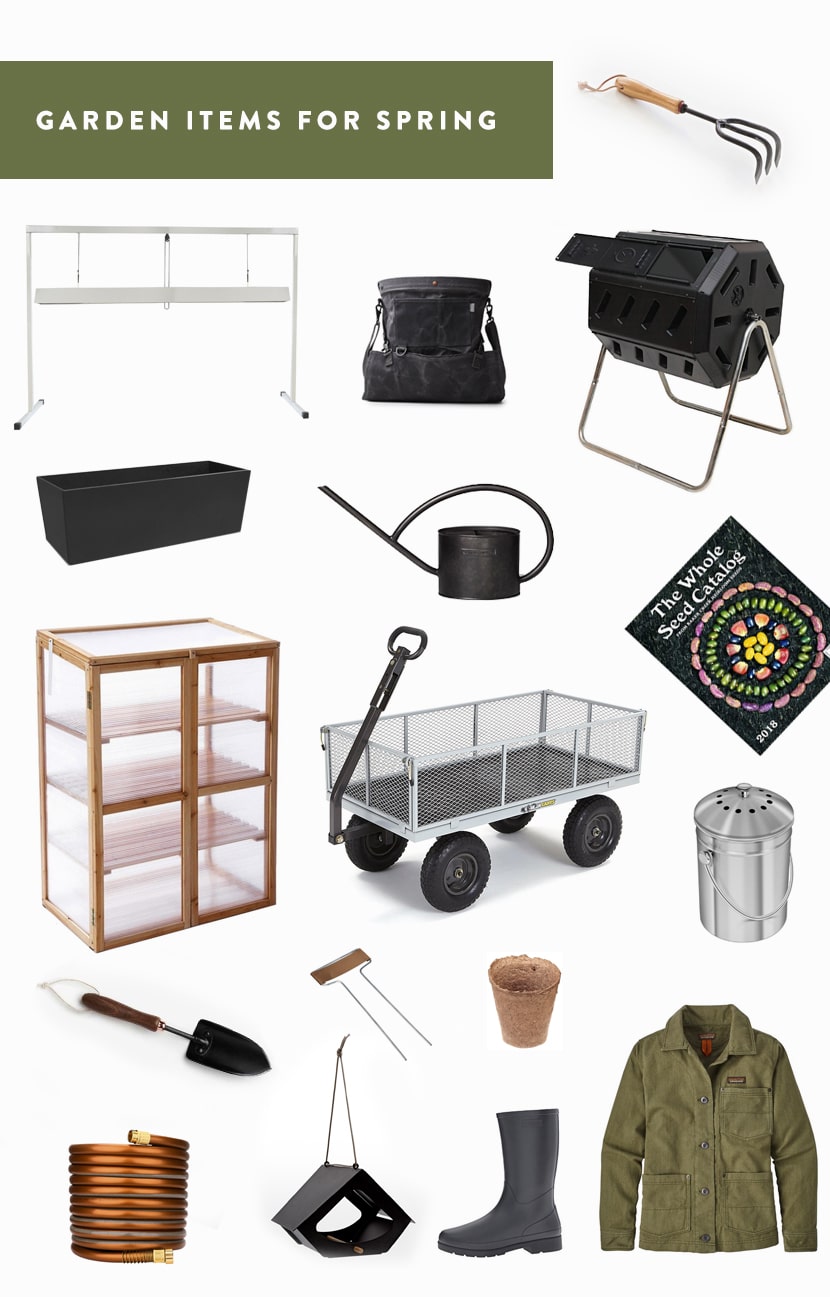 Cultivator from Barebones Living  |  Compost Tumbler from Yimbly  |  Harvest bag from Barebones Living  |  Grow Light Stand from iPower  |  Recycled Planter from Smith and Hawken  |  Galvanized Watering Can from Smith and Hawken  |  The Whole Seed Catalog from Baker Creek Heirloom Seeds  |  Compost Pail from Utopian Kitchen  |  Metal Wagon from Gorilla Carts  |  Small Wood Greenhouse from Target  |  Spade from Barebones Living  |  Copper Markers from Amazon  |  Seedling Cups from Amazon  |  Work Coat from Patagonia  |  Black Mud Boots from Tretorn  |  Bird Feeder from Rejuvenation  |  Copper Hose from Amazon