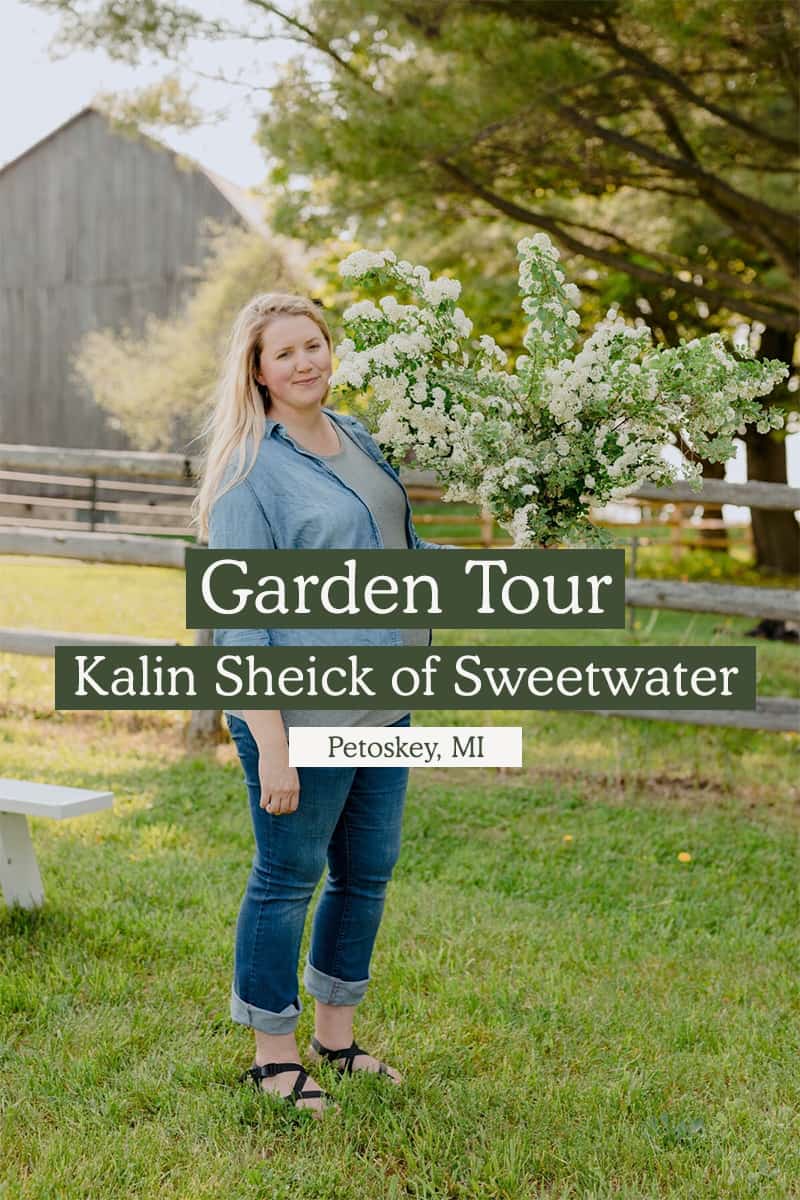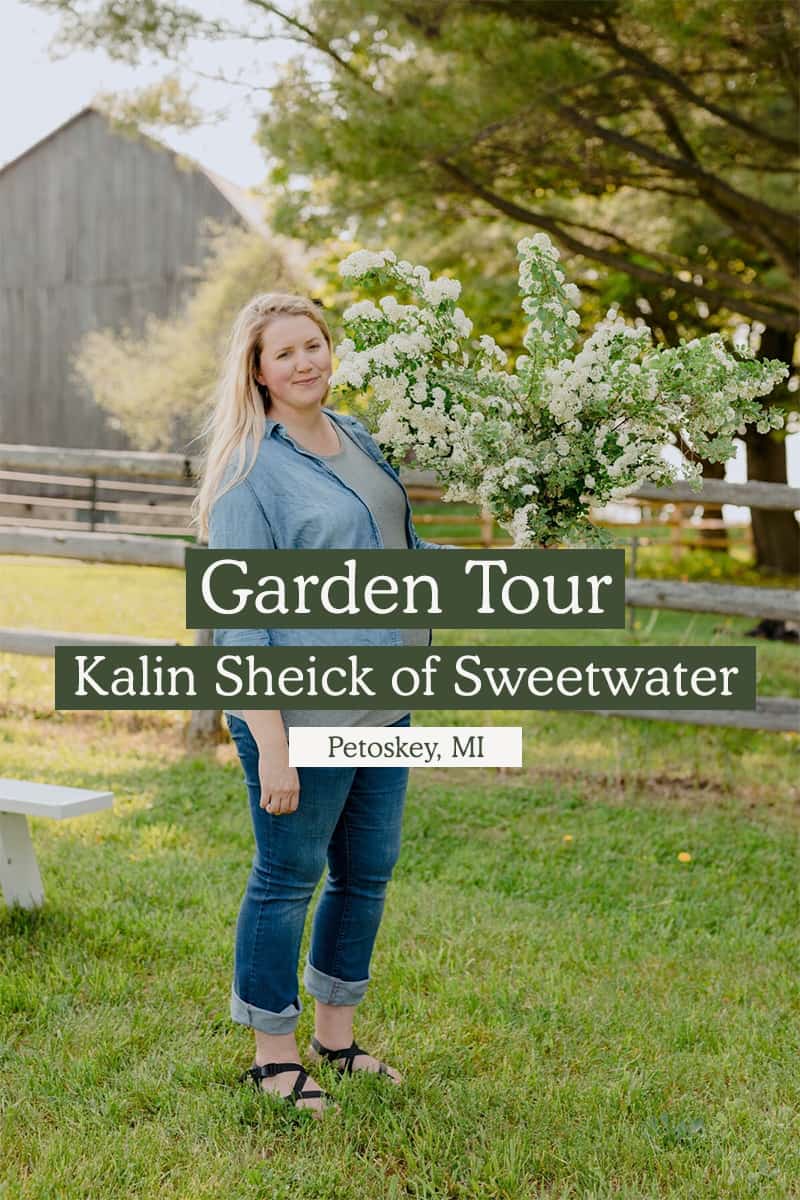 I am so excited today to welcome Kalin Sheick of Sweetwater Floral in Petoskey, Michigan to the podcast today. You know I am all about the veggies around here, but I also don't think any veggie patch is complete without flowers! I have learned so much from Kalin over the last few years and she is always inspiring me with her designs and approach to life. So I was so happy to sit down and talk since we haven't seen each other to discuss life in quite a while! Really since this dinner a few springs back. Crazy!!! So you can listen to our podcast here.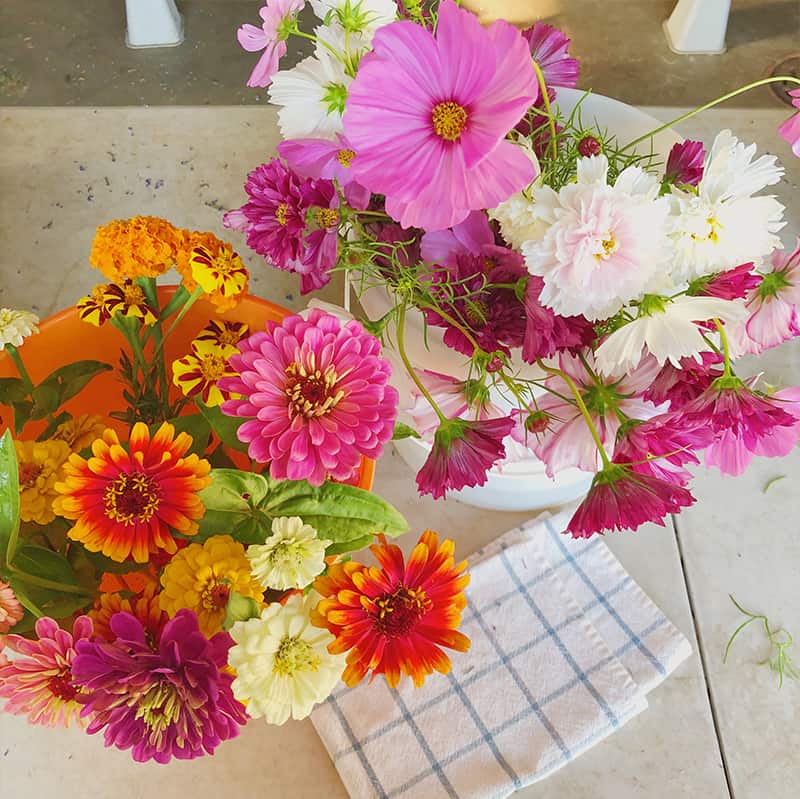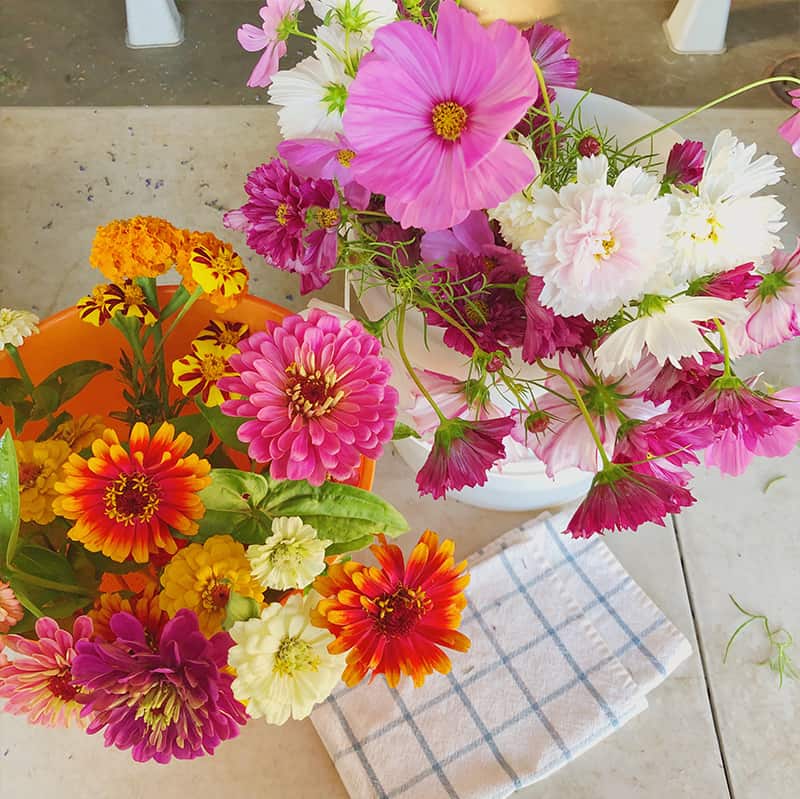 Where do you live: Petoskey, MI "Land of the million dolla sunsets!" 5b
What do you do for a living aka tell us about who you are: I own Sweetwater, a floral design company committed to getting more flowers in people's hands to inspire joy.
How many years have you been gardening? This summer will be my 7th season growing flowers and my 6th with a real garden (dabbled in pots on the driveway that first year.)
What first got you into growing your garden? As a floral designer, I wanted to see if I could grow enough to help supplement our wedding and event work during the summer.
Do you have books or spots you find inspiration and answers? Honestly, Instagram and YouTube have been the most helpful. I am a very visual learner so spending some time following accounts/researching videos I am looking for specifically is how I learned everything!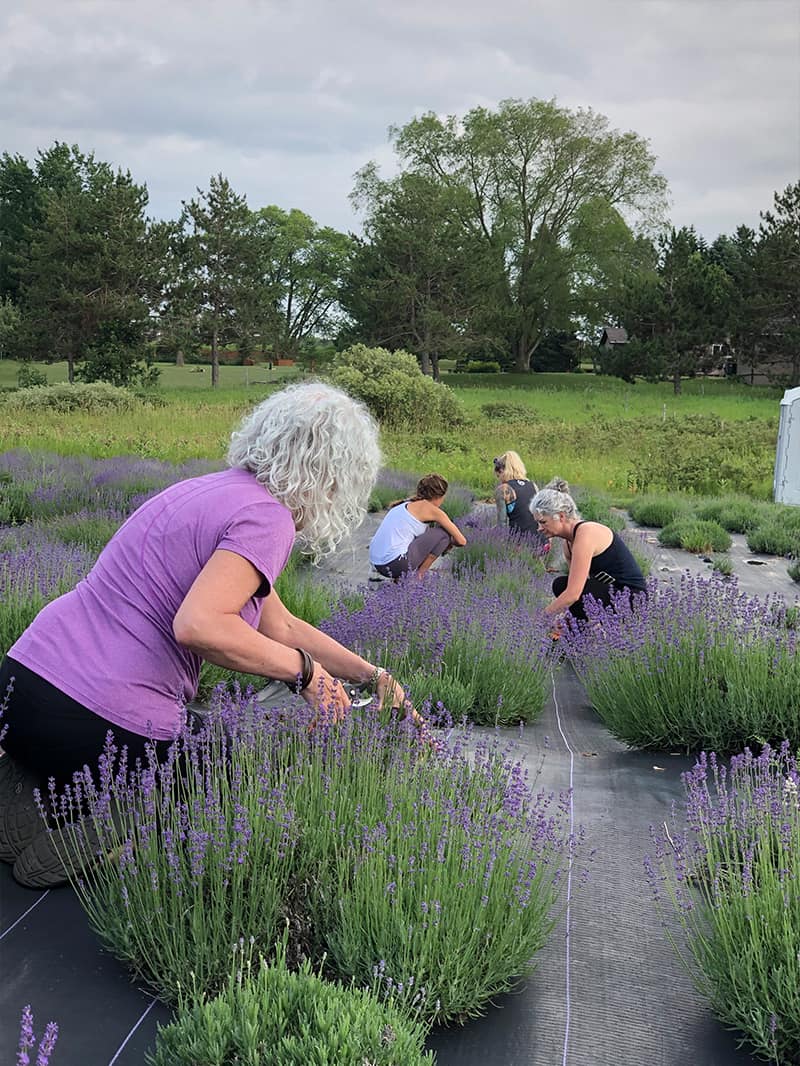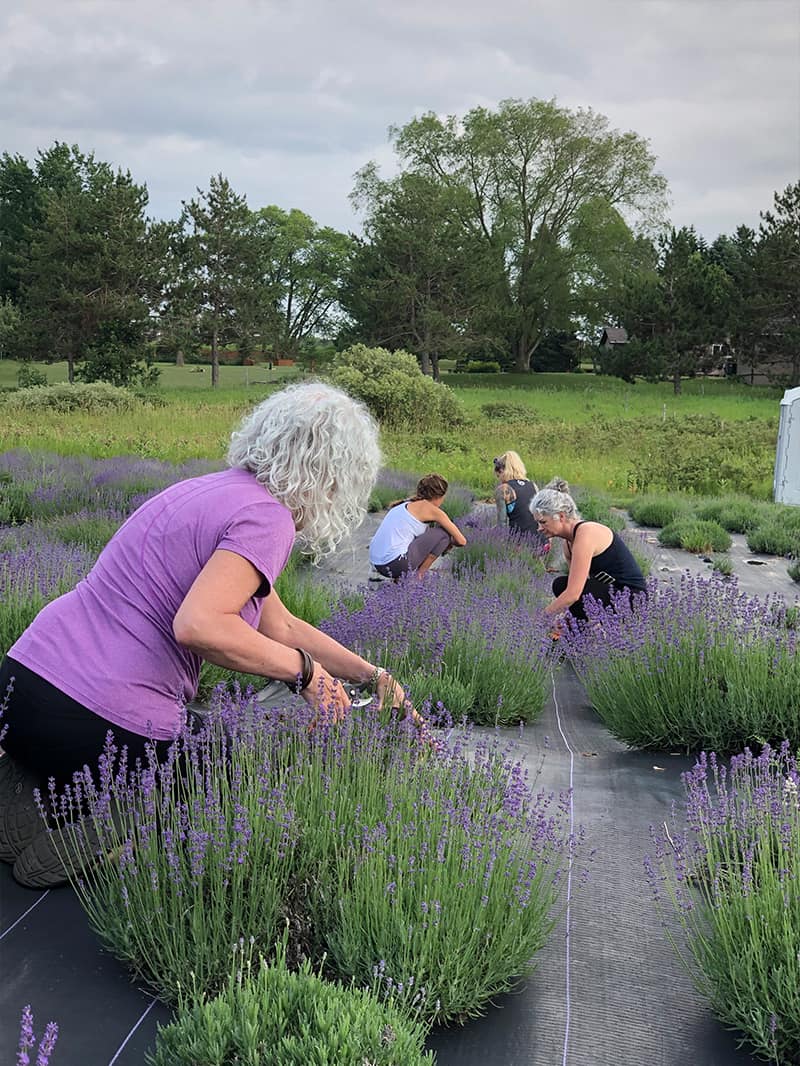 Your favorite thing(s) to grow in your garden? Cosmos. Time and time again I am amazed by them…
How has your garden improved your life? Oh goodness, where do I begin. The garden ushered me through some pretty intense seasons of grief in my life, and also some of the most joyful seasons of my life. I find that when I'm out there- nothing else really exists. It's like time stops when I am harvesting flowers.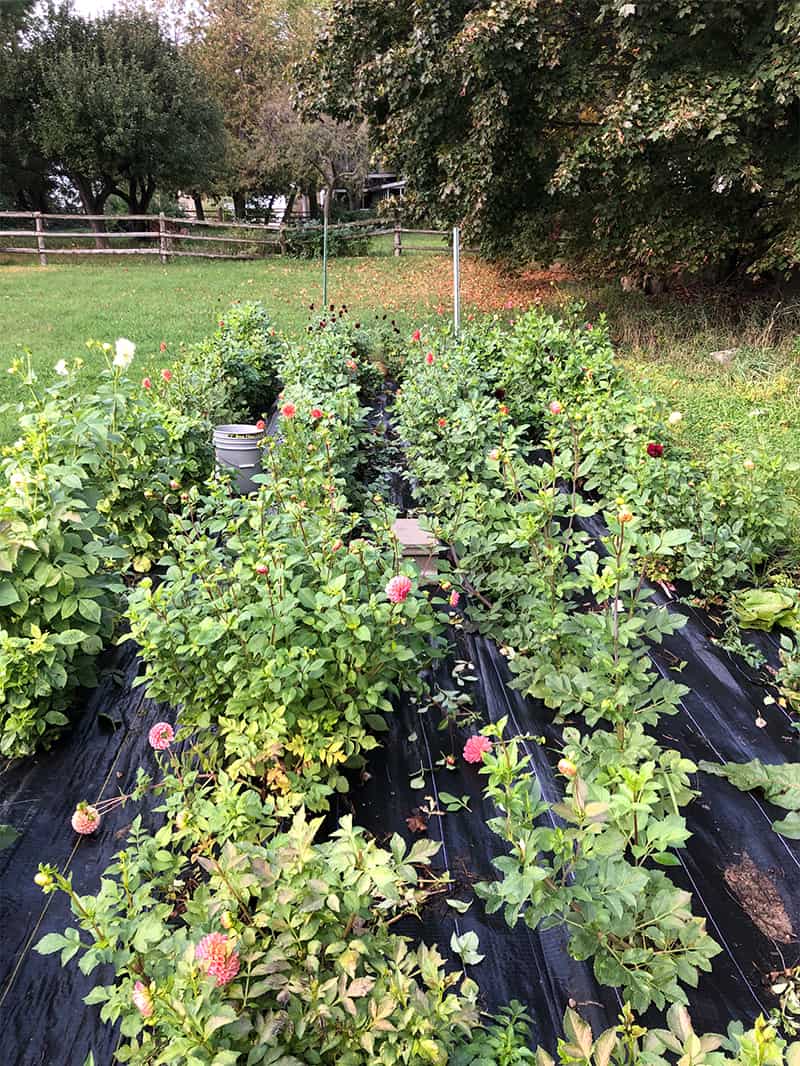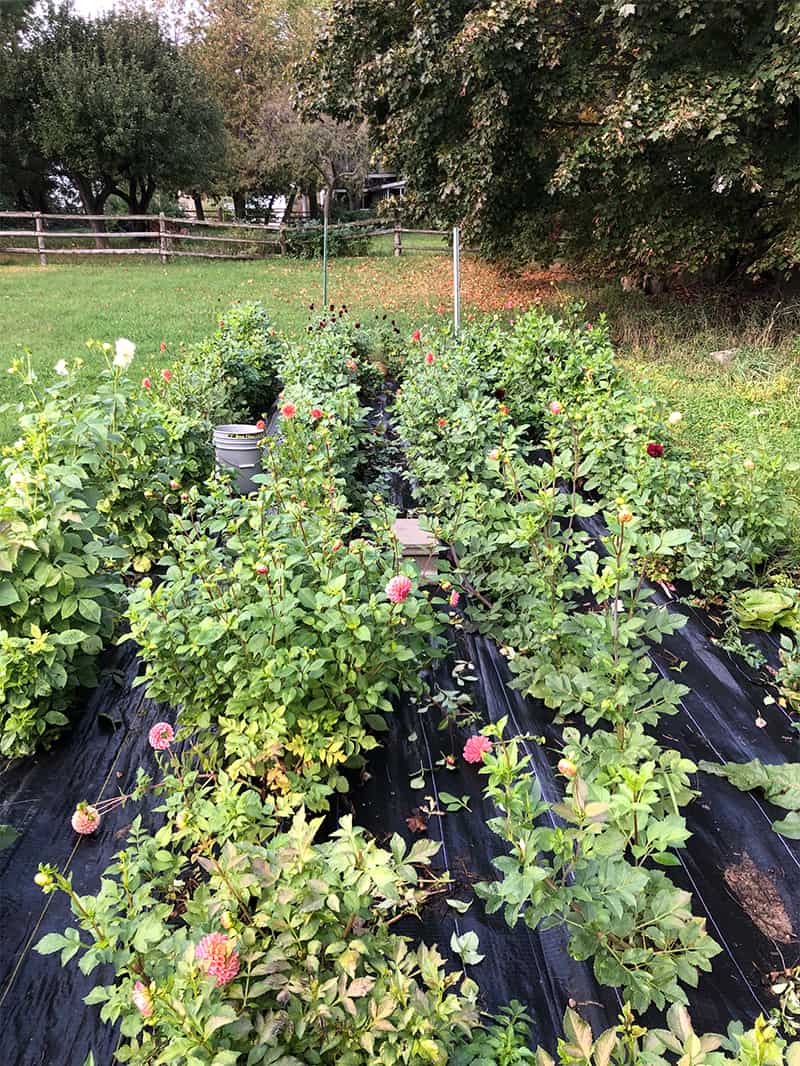 Why would you encourage someone else to garden? JUST. START. and START. SMALL. The tinier the garden to start the better! I find most
How would you describe your garden or your style of gardening? "Toss it in the ground and see if it works" 😉
You share amazing info on cut gardens and it is so entertaining as well as informative, where did you learn everything? I used to be a television reporter! So that skillset has really helped me know how to share stuff in a really easy-to-follow format. I'm completely self-taught on the growing side – so I very intentionally decided to pair it with my formal training for TV to make it more shareable and approachable for anyone.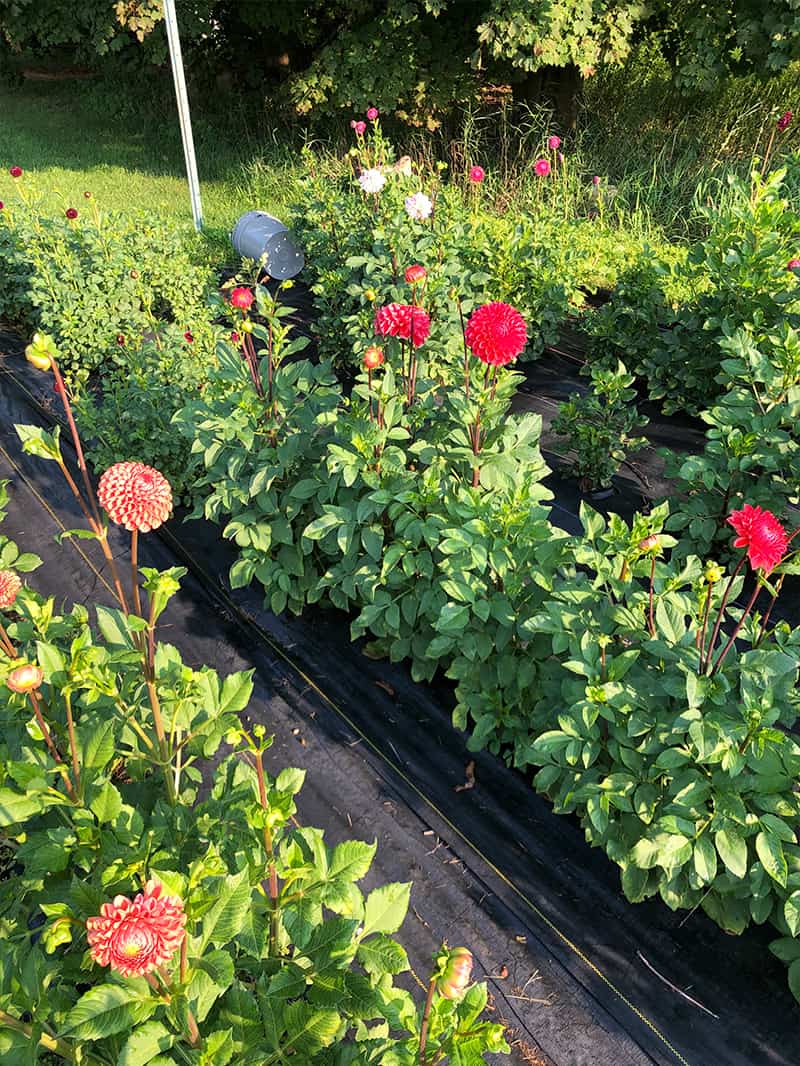 How has being a mother shifted your perspective of growing things? 
Love this question! I found out I was pregnant with our daughter the day we put the garden in this last spring, so every day watching that progress felt really really special to know it was step by step with the progress happening in my own body. I think once you have kids you're able to see that growing something is an important lesson for everyone to follow. I am ecstatic for when they are older and can understand the time, patience, work & luck it takes to grow something.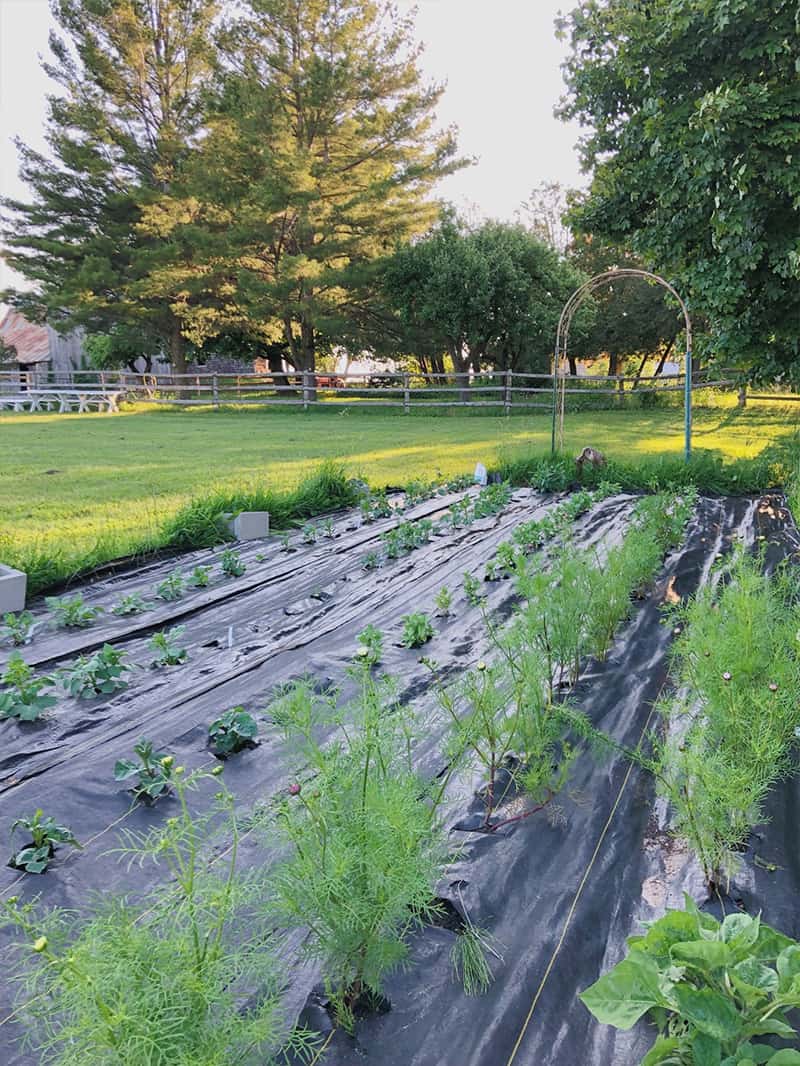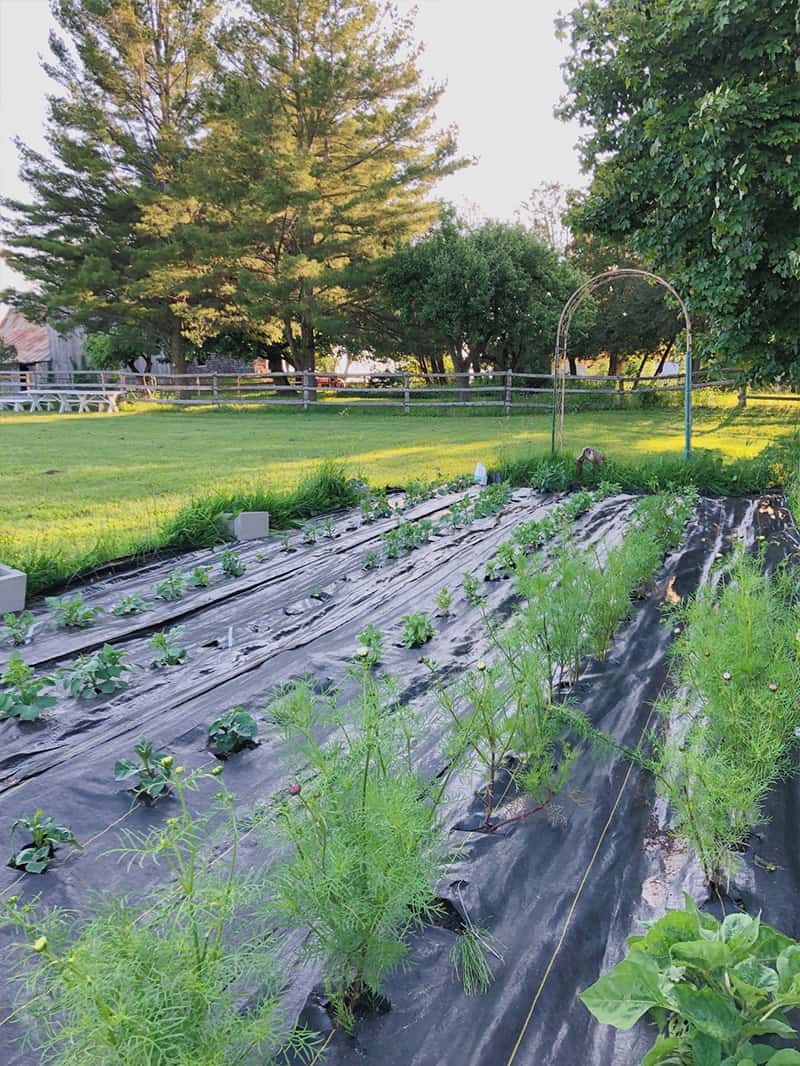 You went from TV reporter to florist and it is amazing! Your farm is amazing! What did you find the most challenging about going from one job to another and focusing life on running a space of your dreams? What was the easiest part of it? The most challenging is definitely the 'band-aid' problem. It feels like with an old property we are constantly fixing or putting band-aids on things we inherited with this farm. The easiest part has definitely been finding our spot within the community. Our location is pretty incredible & that has been a very important part of our business model. We started selling flowers from a roadside shed and tailored that offering to our weekend visitors + resort community.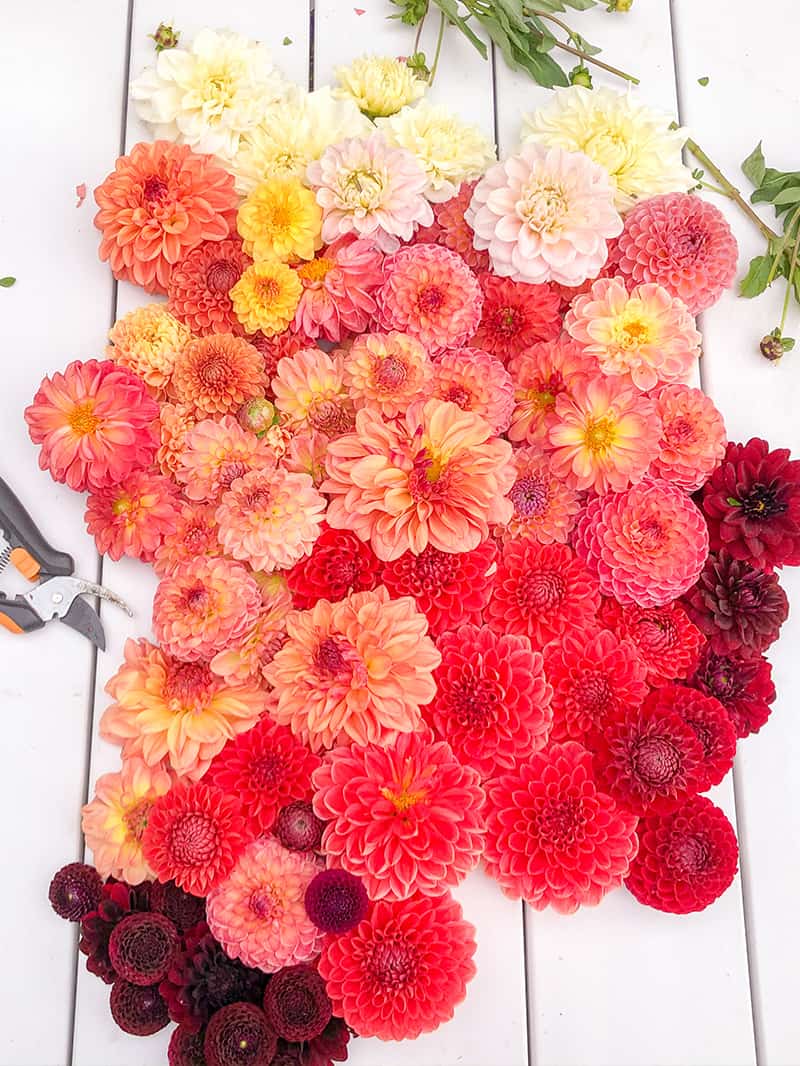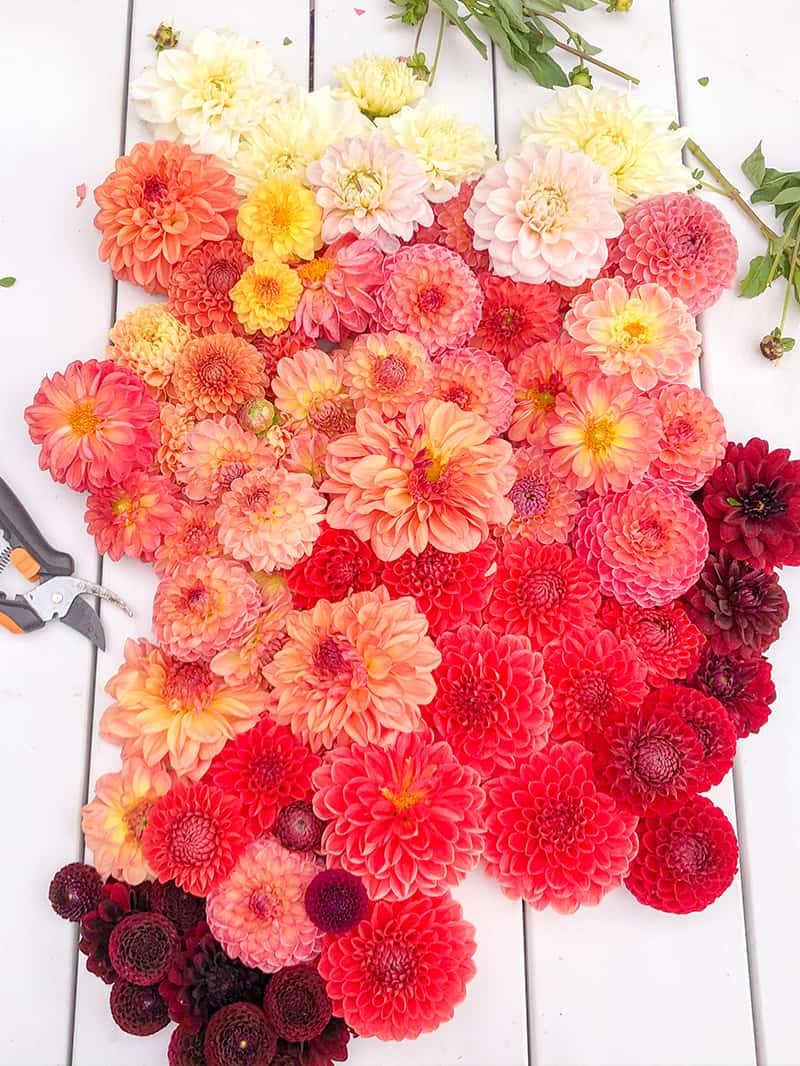 What do you do when you utterly fail at something you thought you had down? 
Laugh. Truly. The garden has taught me so many lessons, perhaps most of all the lesson that we are truly not in control … of anything. I've had years where I tossed stuff in the ground and thought it would never work, only to be harvesting buckets of it weeks later, and years I thought I followed the exact way something should be planted and cared for with literally no success.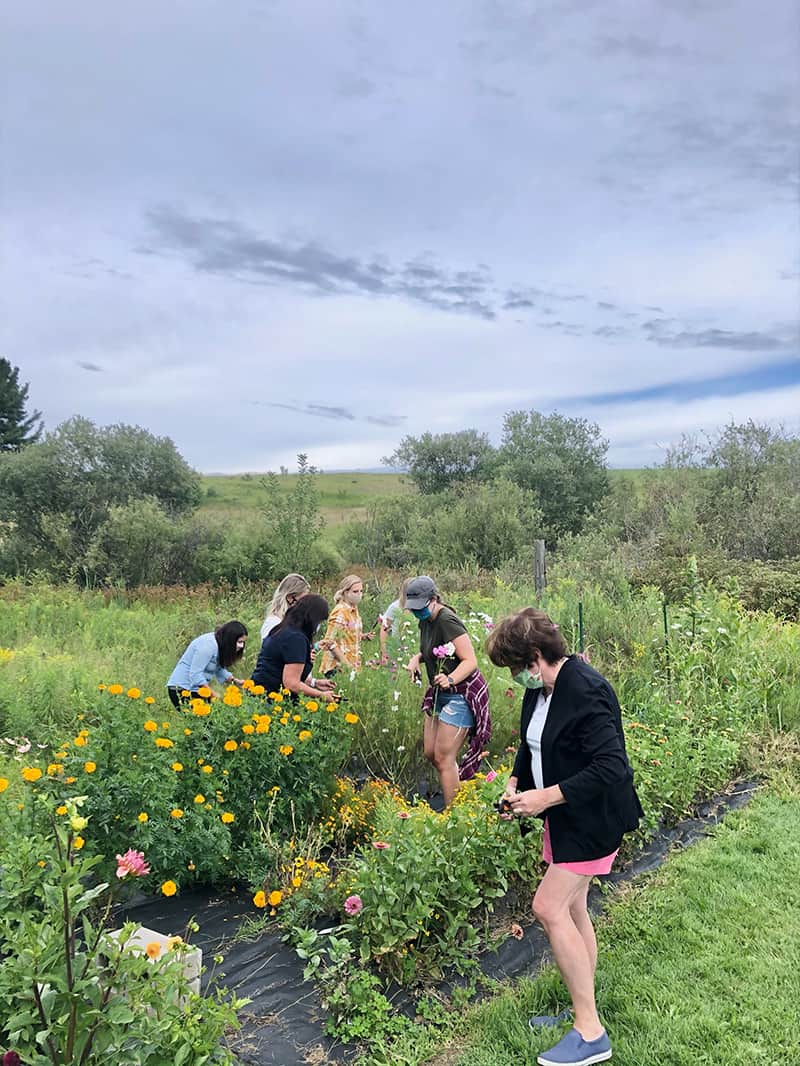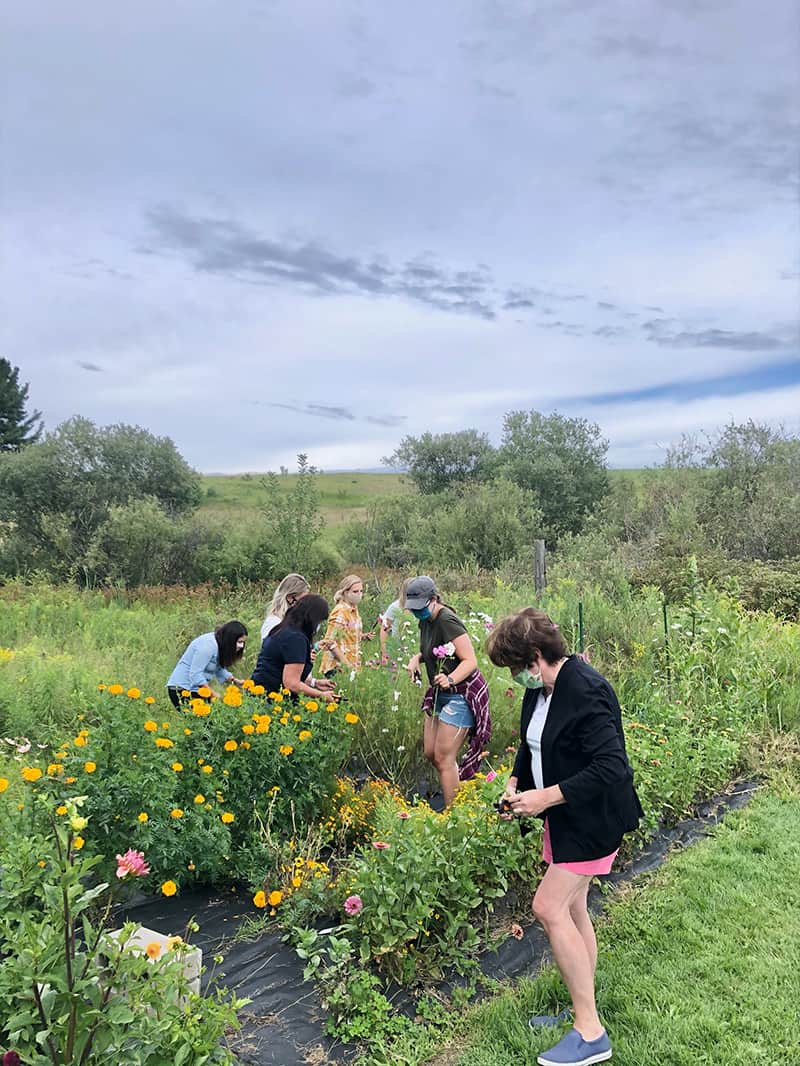 Favorite jam while doing the dirty work of gardening?
I'm most often listening to the Marco Polo app and catching up with my friends. I have a thread with my best girlfriends that has been going daily since the pandemic started, so often when I have time in the garden I'll hit 'play' and listen to that while watering or weeding – it's sort of like they are there with me.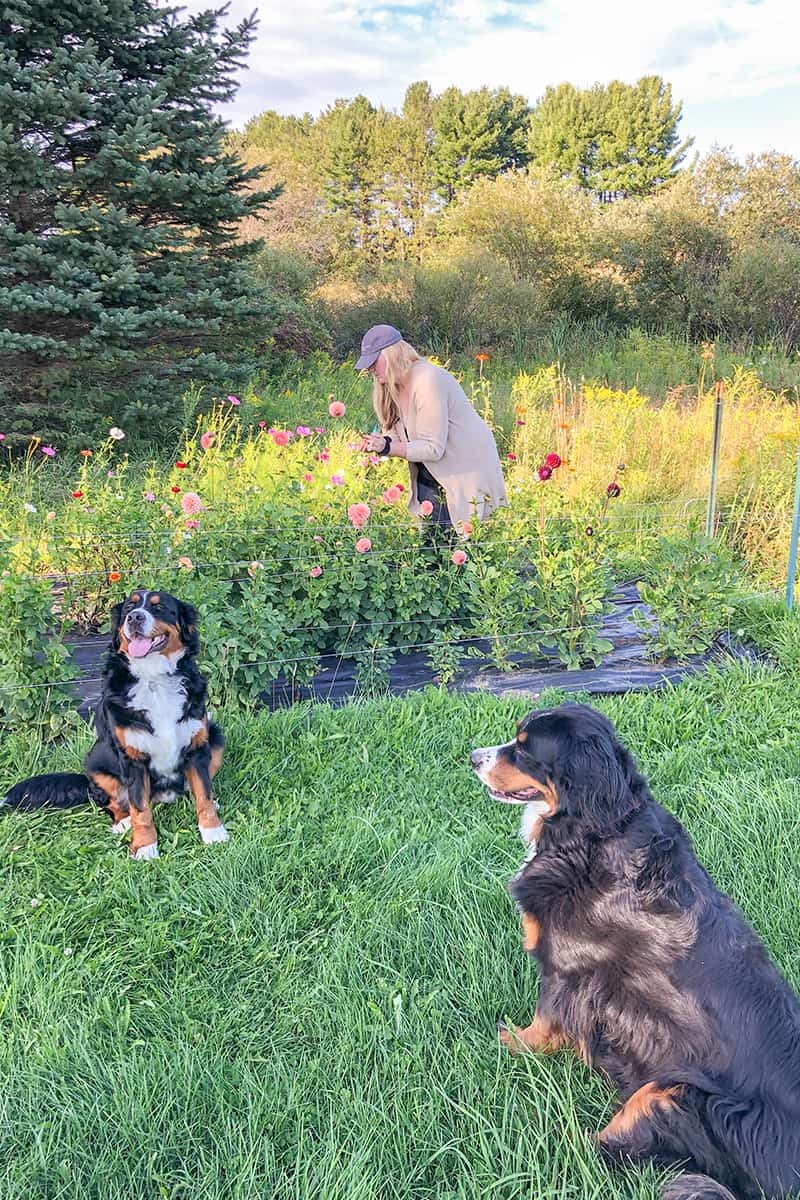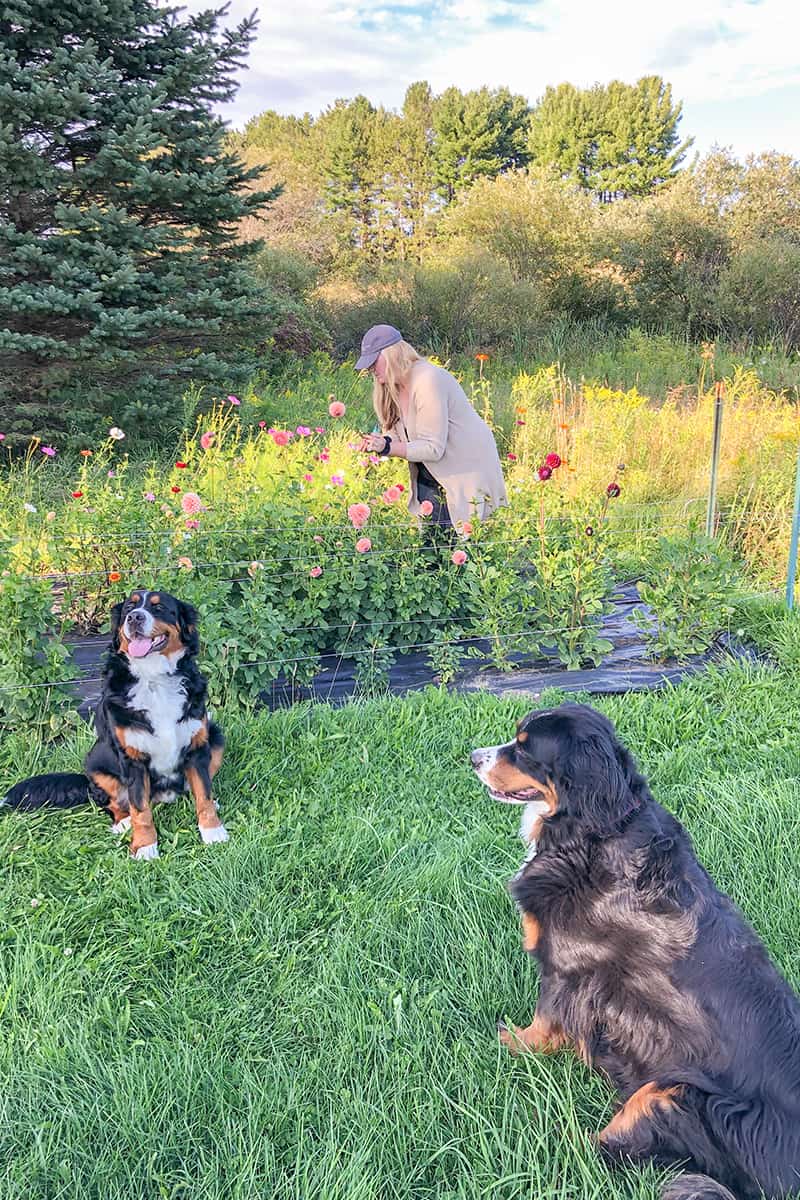 Tell us why you choose only specific cut flowers? Are there any that you want to add to the mix?
Honestly, flowers are easier than veggies! My sister grows an amazing veggie garden and watching her battles I'm always like 'Nah- not for me haha. We stick to flowers because we need so many. There are never 'too many for the size of event load we take on every year, so we plant what we know our clients/customers will want. I do plan to add a few new fun things this year; like strawflower, and bring back sunflowers – I took a few years off from them but — I miss them. 🙂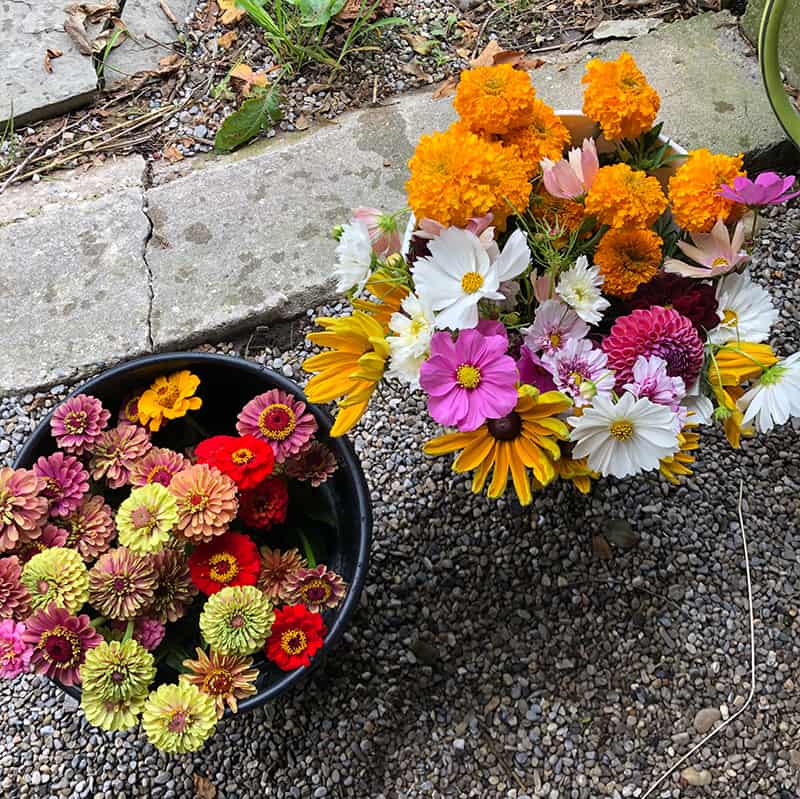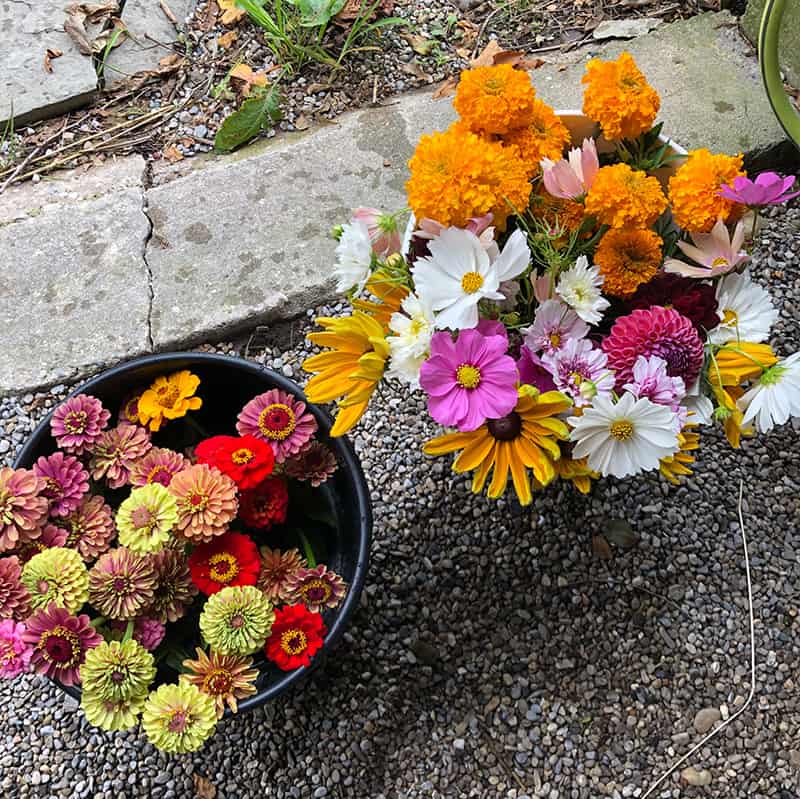 If you loved this learning from Kalin today make sure you follow along with what she does and offers. She is such a delight. So check out the links below for more info!