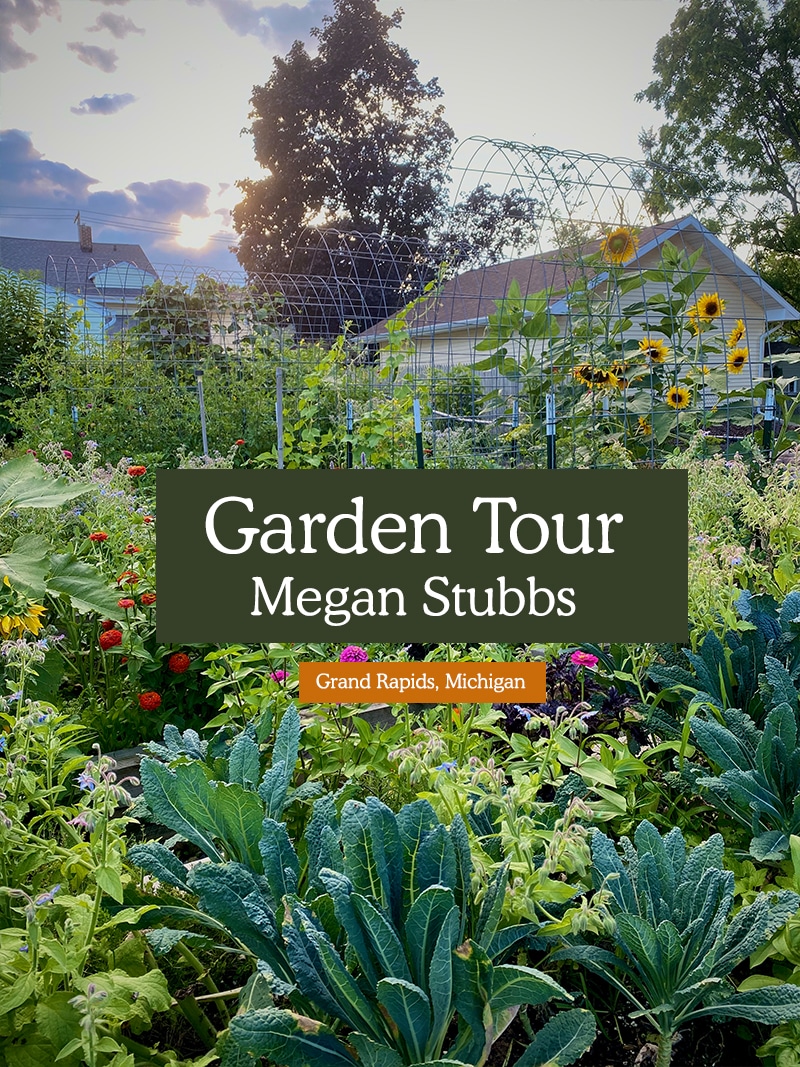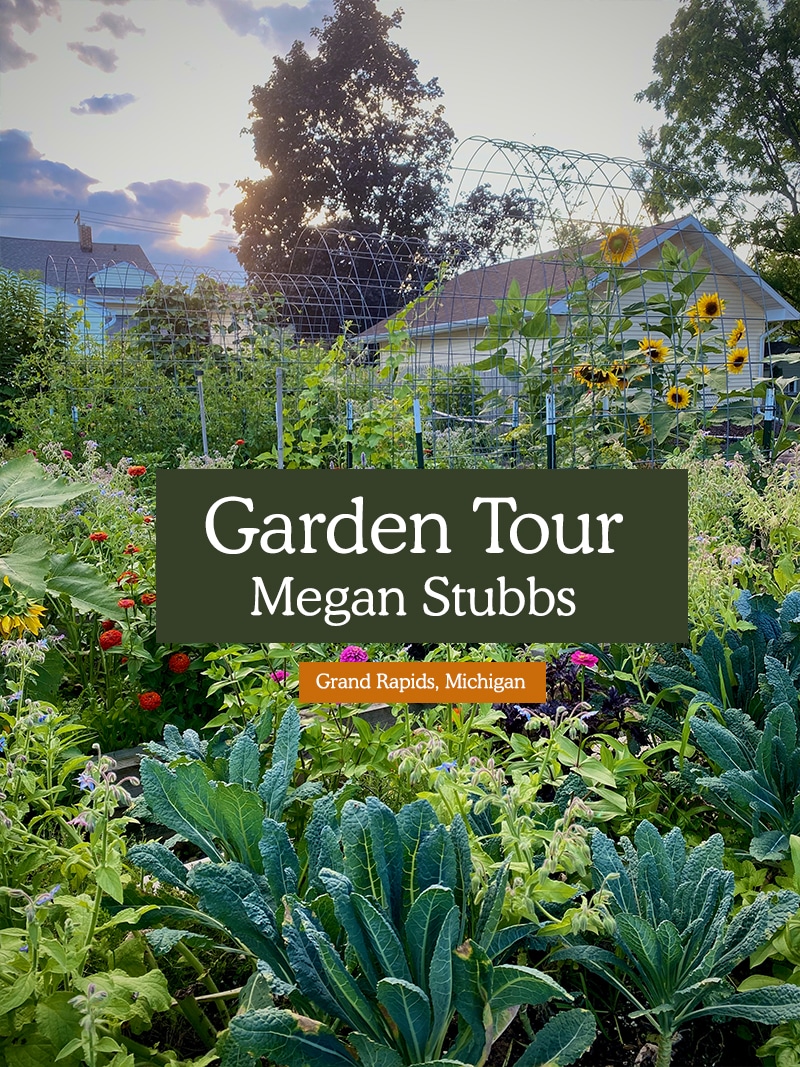 As we begin 2021 and start our gardens one of the things I have wanted to do as we dive into providing a deeper connection into the community here at Fresh Exchange is beginning to share other people's gardens. I know things about gardening and have my own ways of doing and playing in my garden, but sometimes the best things I learn are from other people who also have the same passion. Not only that gardening is an easy common ground to connect with others. I have had the most fascinating conversations because of my experience of gardening. I have met AMAZING people who I may not have otherwise if we didn't have the common space and passion for gardening. I think of gardening much like the topic of food…everyone enjoys it so we can also use it to connect with one another no matter the other truths about who we are or what we believe. In this time where we are navigating a great divide, I believe that the garden is a point in connecting us back together. We all are humans who desire one simple thing: food and nature. We need it and the garden offers us a place to begin.
The other thing I have learned is that gardening whether you are doing a few pots on a window sill or a larger garden on an acre of land isn't done alone. Growing things connects us. We need each other to learn, to share, to gather to enjoy. All of it. It is all a piece in this healing and coming back to the soil. That said, this fall I collected conversations and images from some of the people in our Fresh Exchange community who I have learned a lot from and some of them were also willing to jump on the podcast and have a convo with me.
Today, we have our first podcast episode with Dr. Megan Stubbs is a sexologist and body image specialist. She is an incredible gardener and deeply knowledgeable about connecting to self in every way. I have deeply enjoyed getting to know Megan and the best part is we are just a few hours from each other here in Michigan. She lives in downtown Grand Rapids, Michigan so her experience in her garden is different than mine and I love that. Below you will get to know Megan and her garden experience, but you can also listen to our chat on the podcast this week as well as we discuss the stigma of sex amongst plants (aka Squash Sex) and even what the plants have to teach us about our differences in sexuality and race. Yes, they have something to teach us about even that!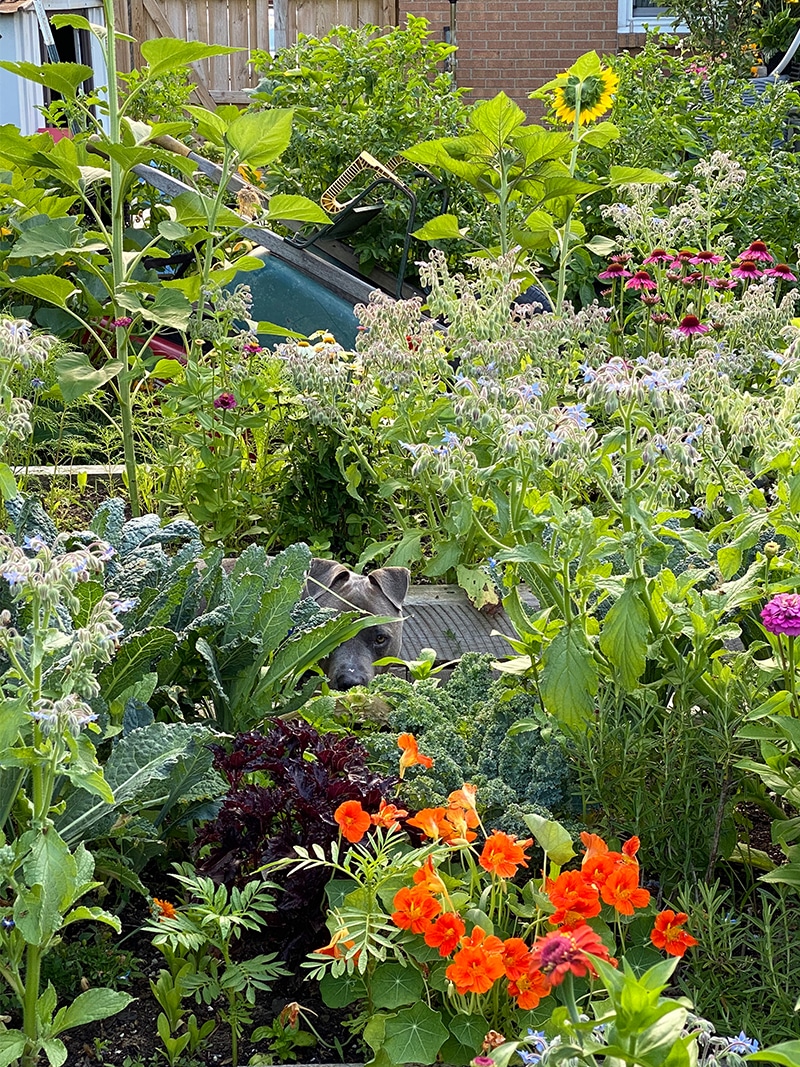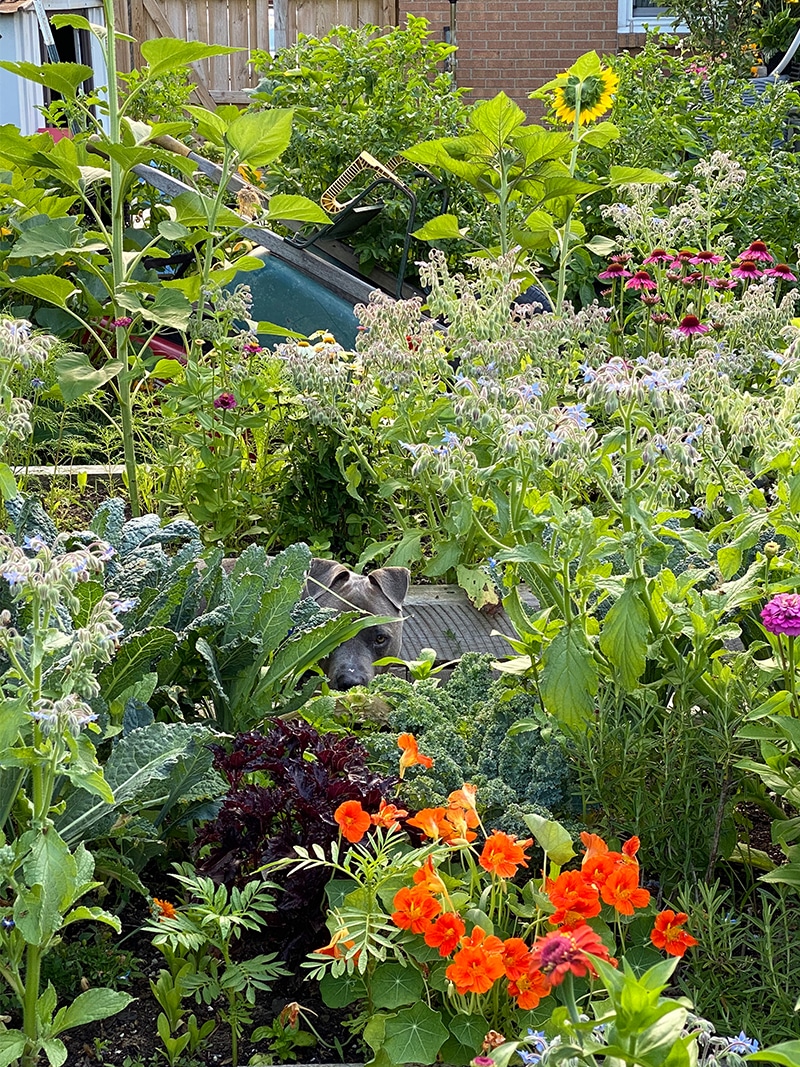 Where do you live (zone is helpful as well): I live in zone 6a in Grand Rapids, Michigan
What do you do for a living aka tell us about who you are: I'm a sexologist, the job you didn't see on career day.
How many years have you been gardening? I've been gardening all of my life but went in hardcore about 5 years ago.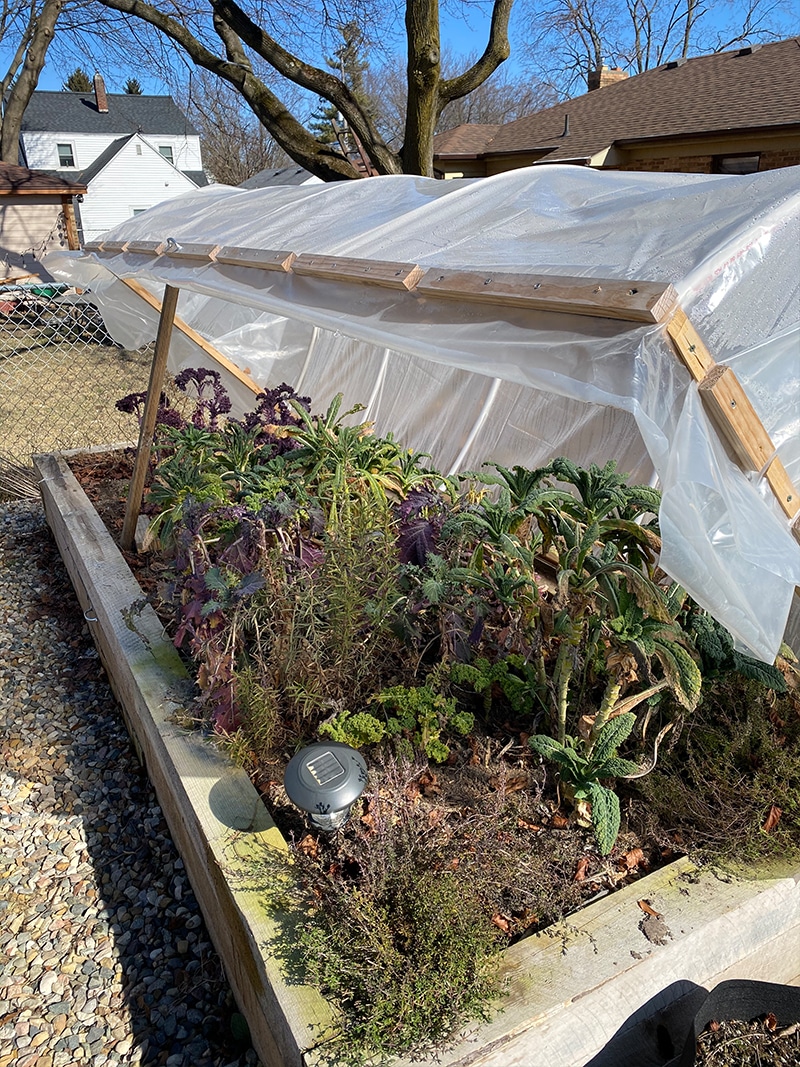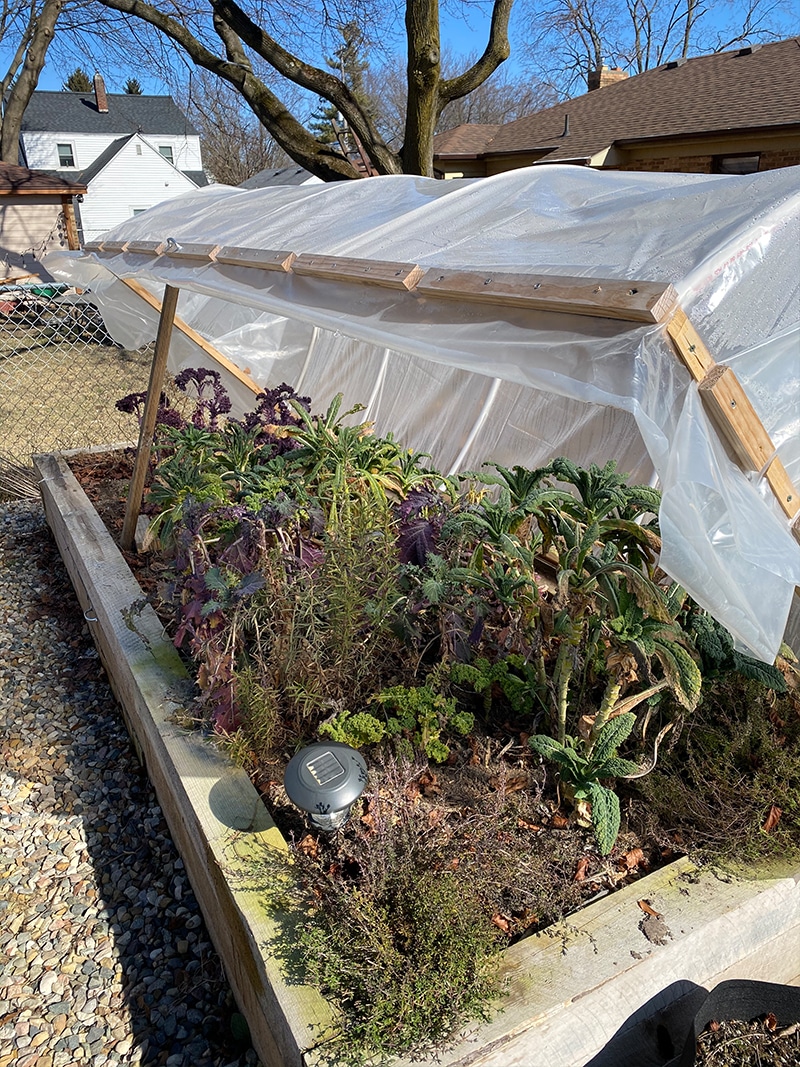 What first got you into growing your garden? My family always had plants around growing up, but my most vivid memory of true gardening was every May, after visiting family in Kentucky, my dad would always stop to a garden center and bring up tomato plants here for us to grow. He had a thing about big juicy tomatoes.
Do you have books or spots you find inspiration and answers? It's a mix of books and digital content for me. I have some amazing books on foraging and plant medicine and then content on the interweb.
One Yard Revolution was instrumental in making me believe that I could grow a serious garden here rather than just a few plants. So many amazing gardens on IG are in warmer climates, but Patrick's was the first I came across that was growing in a climate similar to here. Then I found Niki Jabbour and learned about Winter gardening, so I'm deep in it now haha. I love to see what you have going on in the garden, Deanna from Homestead & Chill in northern California. Kevin with EpicGardening in San Diego.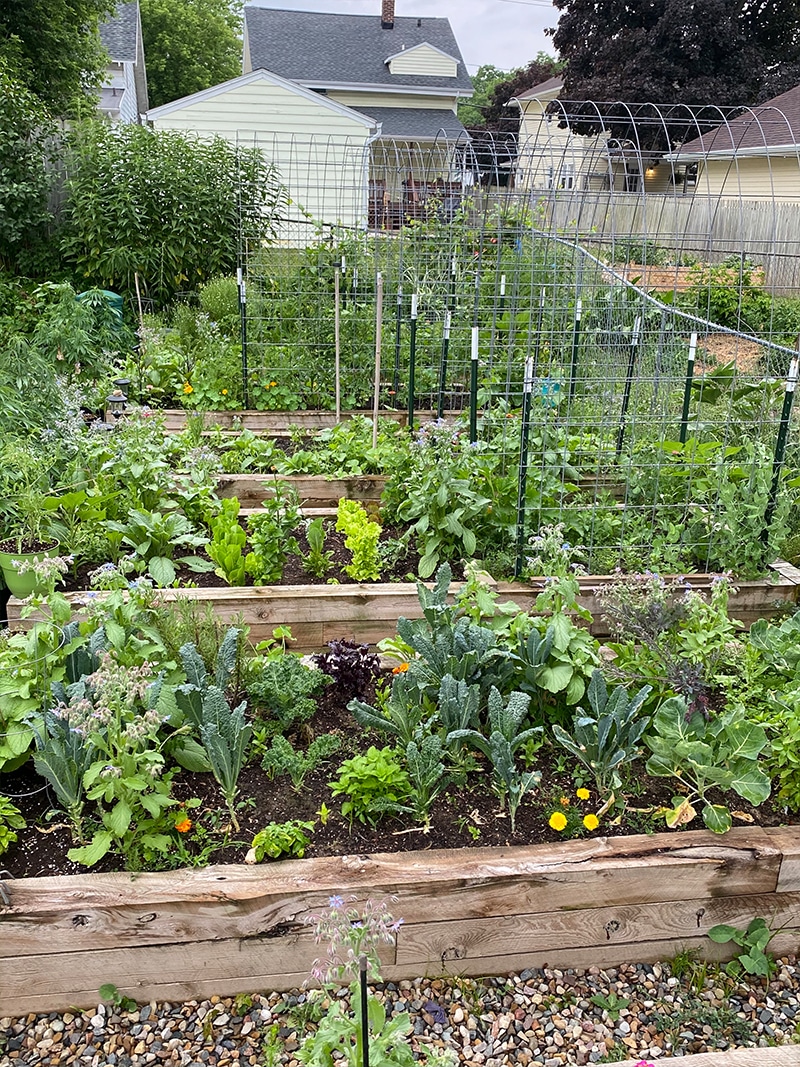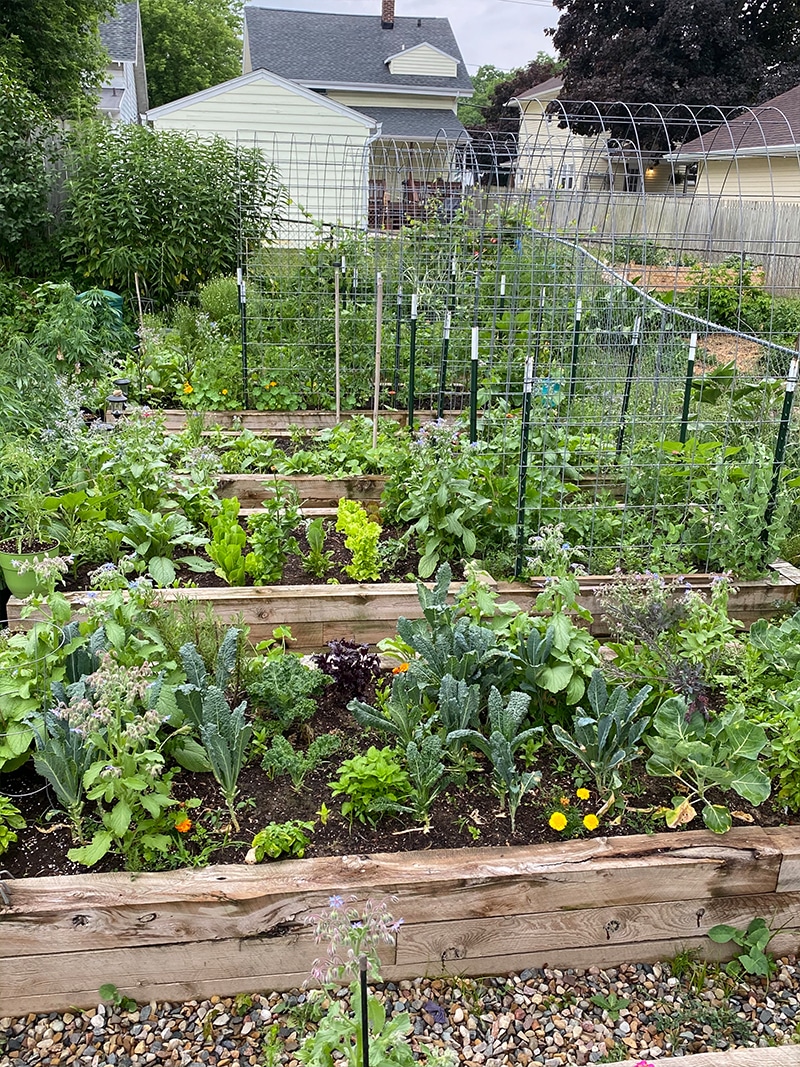 Your favorite thing(s) to grow in your garden? Kale! I'm that millennial, but seriously, I put kale in everything. Salads, smoothies, soups, sautéed with eggs!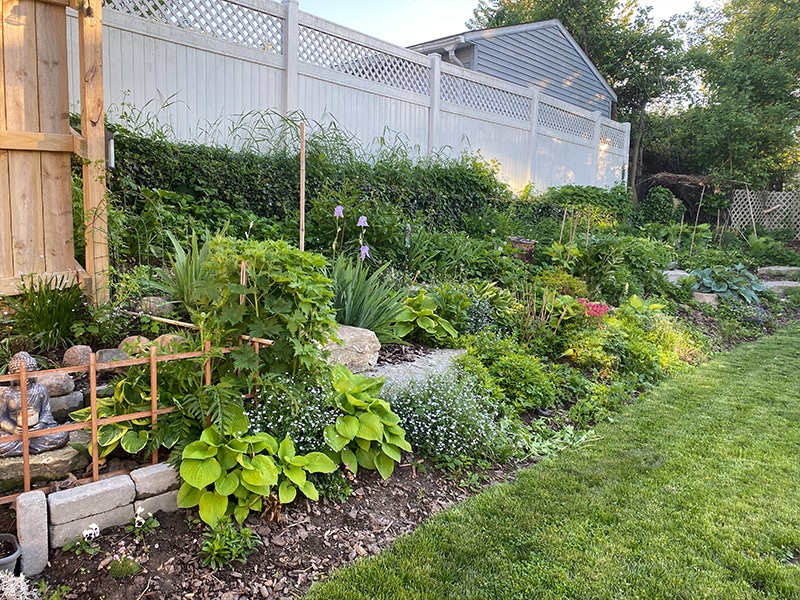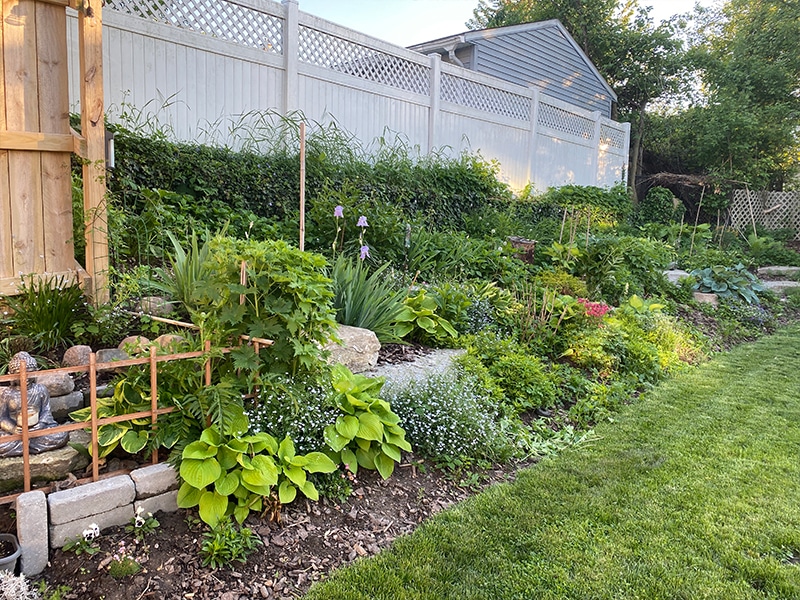 How has your garden improved your life? One of the biggest reasons I wanted to start getting 'serious' about gardening was due to the rising cost of organic produce. I saw too many headlines about e.coli in lettuce or other produce recalls and was getting grossed out. I knew that this was something in my knowledge wheelhouse and it could be fun, so why not give it a whirl. Gardening is a lifelong hobby and teacher. From the plants, I have a deeper connection to the seasons and the weather. I spend more time outside, I'm able to slow down, and I'm able to breathe. Also, the organic produce is a great bonus haha. I know where my food comes from and that I'm creating habitats for beneficial insects like bees and butterflies to thrive.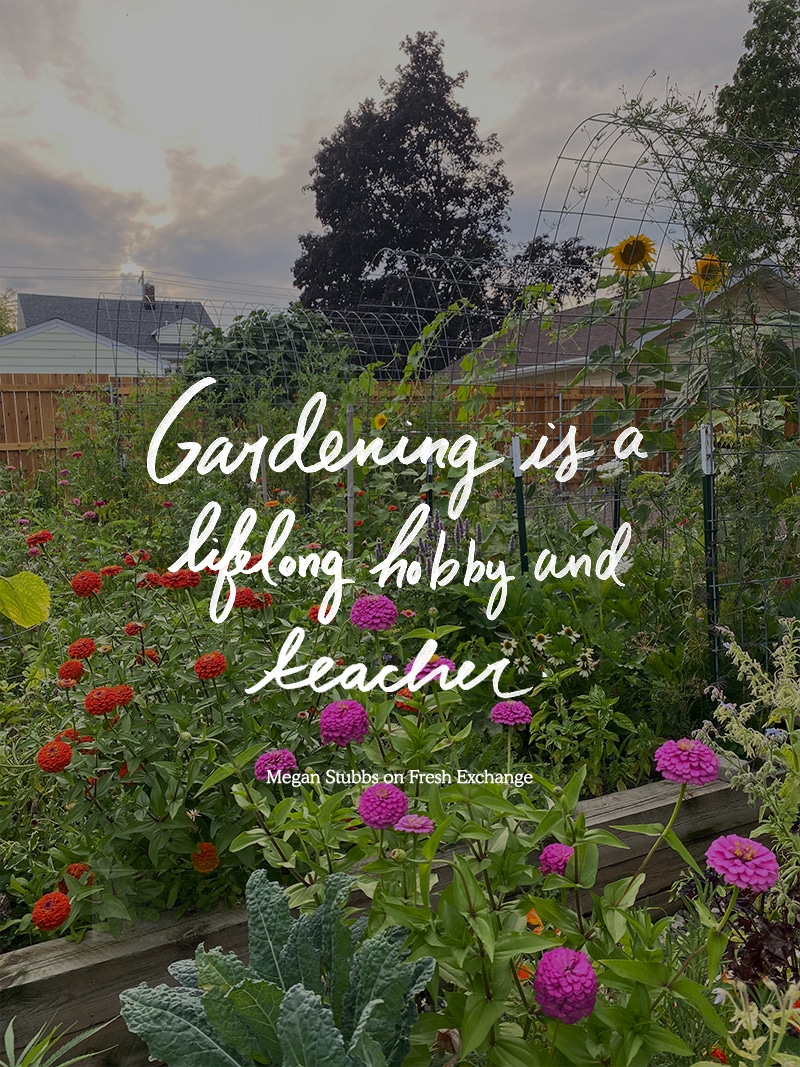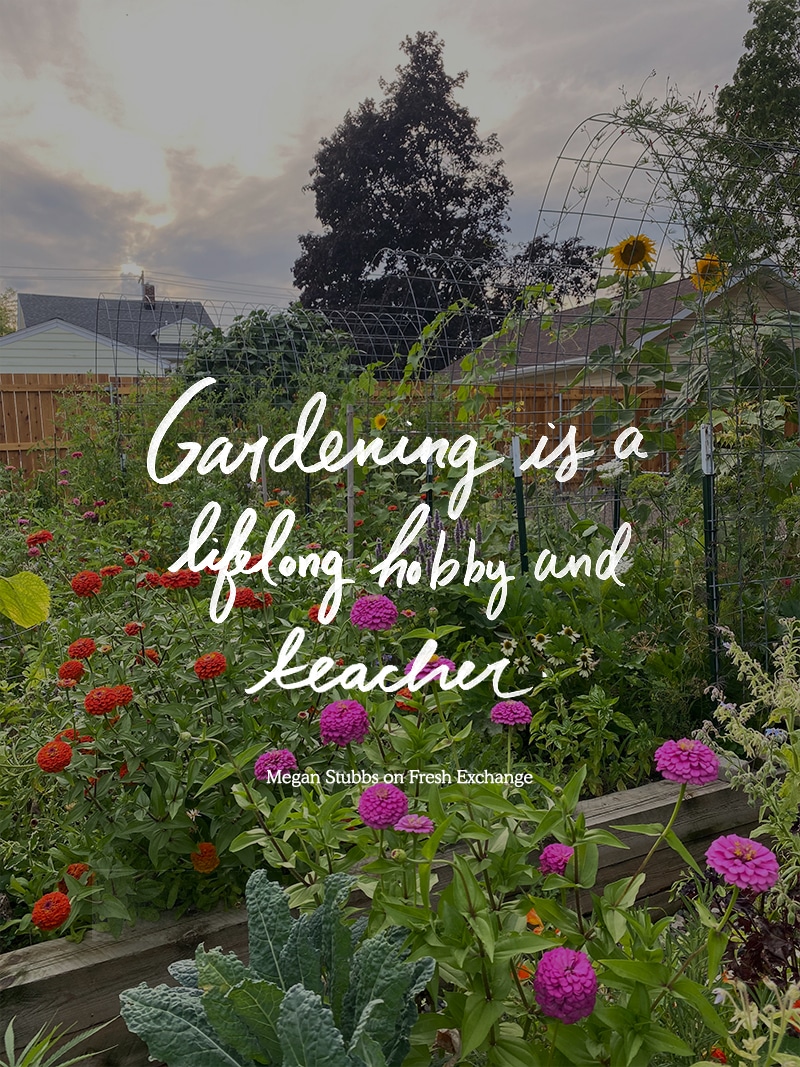 Why would you encourage someone else to garden? Gardening is fun! This is something that you can do your entire life and it will reward you with beauty and fresh food. Also, this is a great way for someone to become more self-sufficient. This is especially important in areas of food deserts where with just a few plants, you can access fresh produce from your own home. Gardening doesn't have to be some huge plot with tidy rows and picture-perfect plants. You can literally start with a pot and some dirt. I've said that tomatoes are the gateway plant to gardening. Get a determinate tomato plant, put it in a sunny location, and watch what happens. I like to think that having access to fresh produce makes you eat more produce, so there's that too. There are so many ways to have a garden and here locally there are programs like Urban Roots to help new and seasoned gardeners learn, grow, and enjoy the fruits of their labor.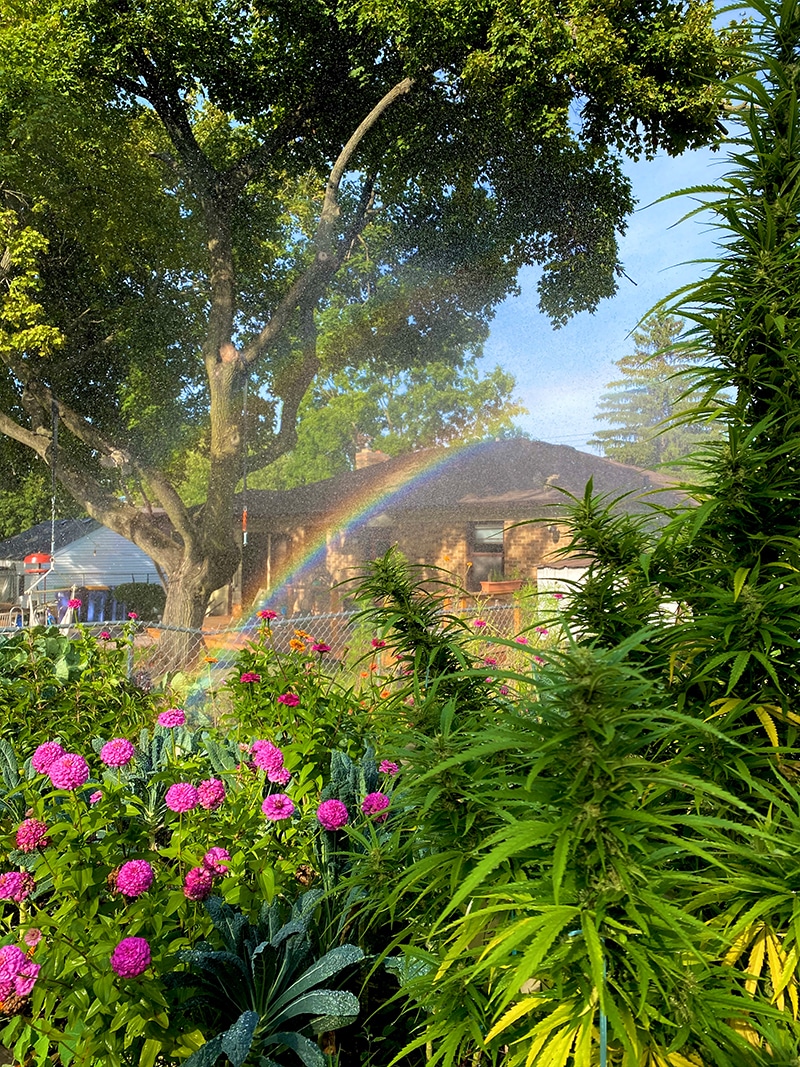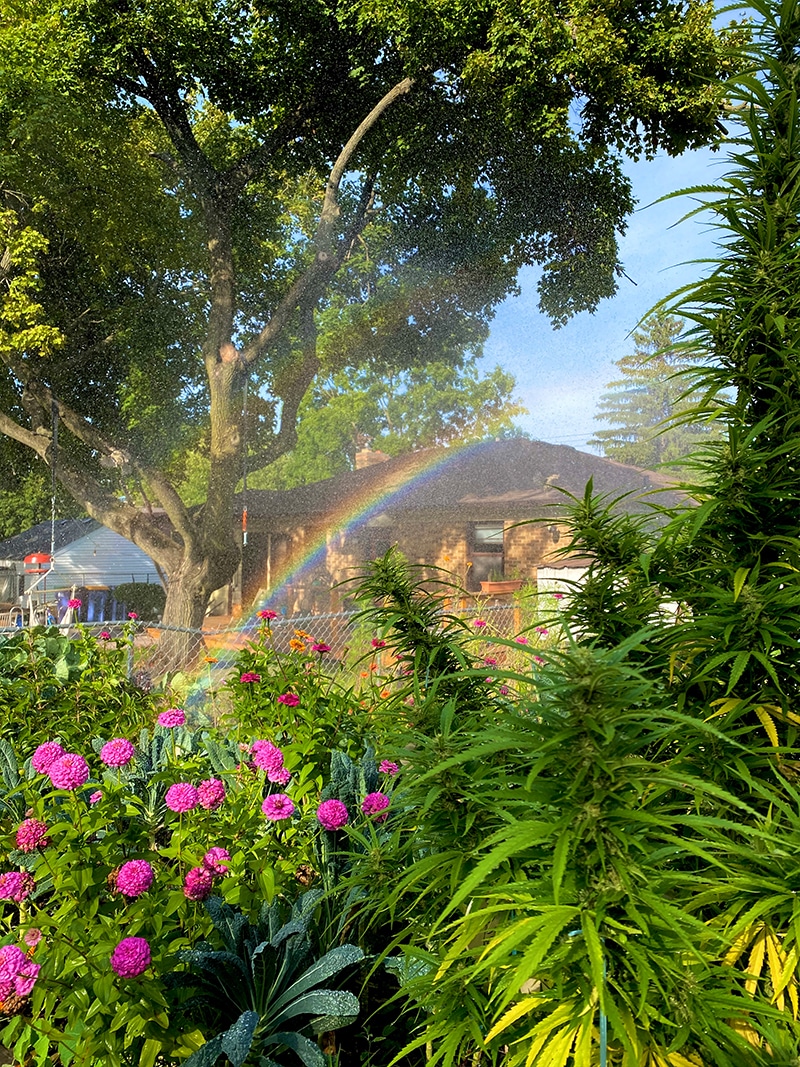 How would you describe your garden or your style of gardening? My garden is a city garden. I swear there must have been some kind of dump before it was lawn and houses because I am constantly finding broken glass and ceramics in the backyard. Although I have found a few cute intact vintage bottles I use as flower vases, it's mostly bothersome. I'm always on the lookout because I've bandaged so many cut paws. Also, the ground has a lot of clay, so it is not ideal for vegetables. Both the control over the soil and the added working height led me to have raised garden beds. I like that the garden feels contained and I can get really specific on what is going on in each particular bed. I also have a living retaining wall surrounding most of the yard, so that's where I can be more organic and freestyle. I've made peace with the fact that I will never control the weeds (I'm not willing to do a chemical intervention) and that's ok.
It's also where a lot of plants I moved from my childhood home now live. I also have an extensive indoor/tropical plant collection. I have 9 hibiscus trees, two plumerias, one Persian lime, one Meyer lemon tree, and countless succulents, tillandsias, and other plants. It's a lot lol. Everyone gets moved outside when the weather is warm enough at night and then come in before the temperatures drop in fall. They spend a good 4-5 months soaking up our Pure Michigan weather. As for the beautification of the lawn, then the best lawn mowers are definitely up for the task.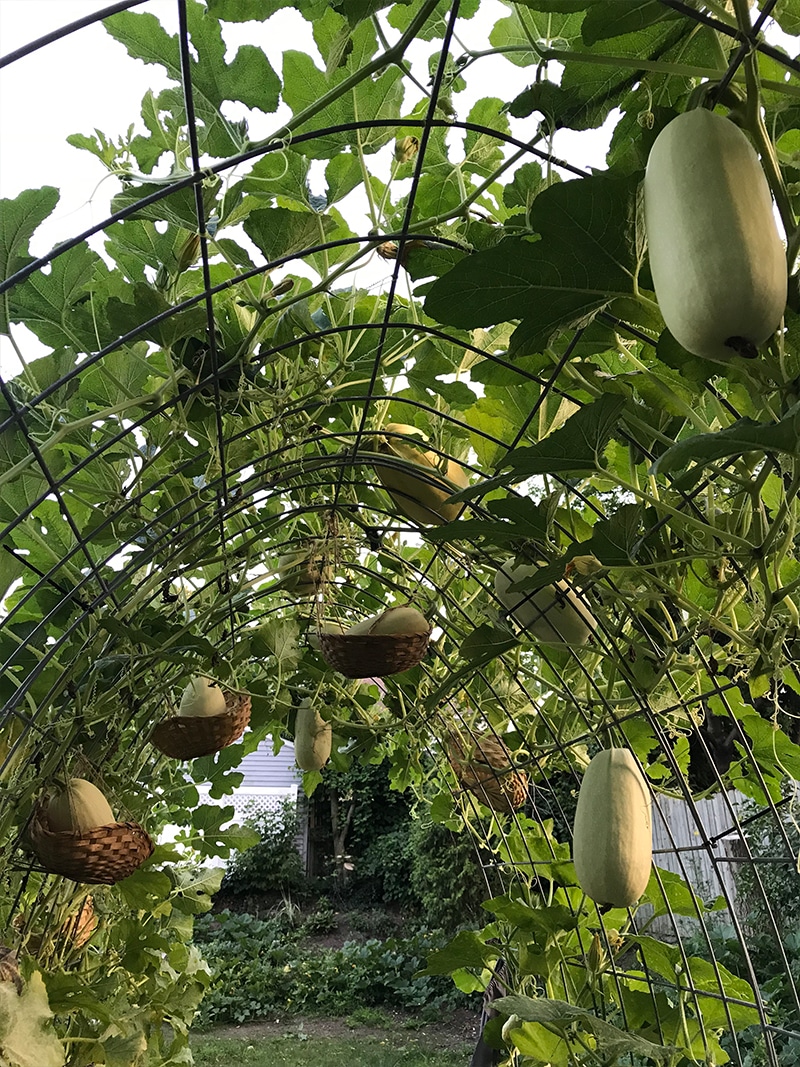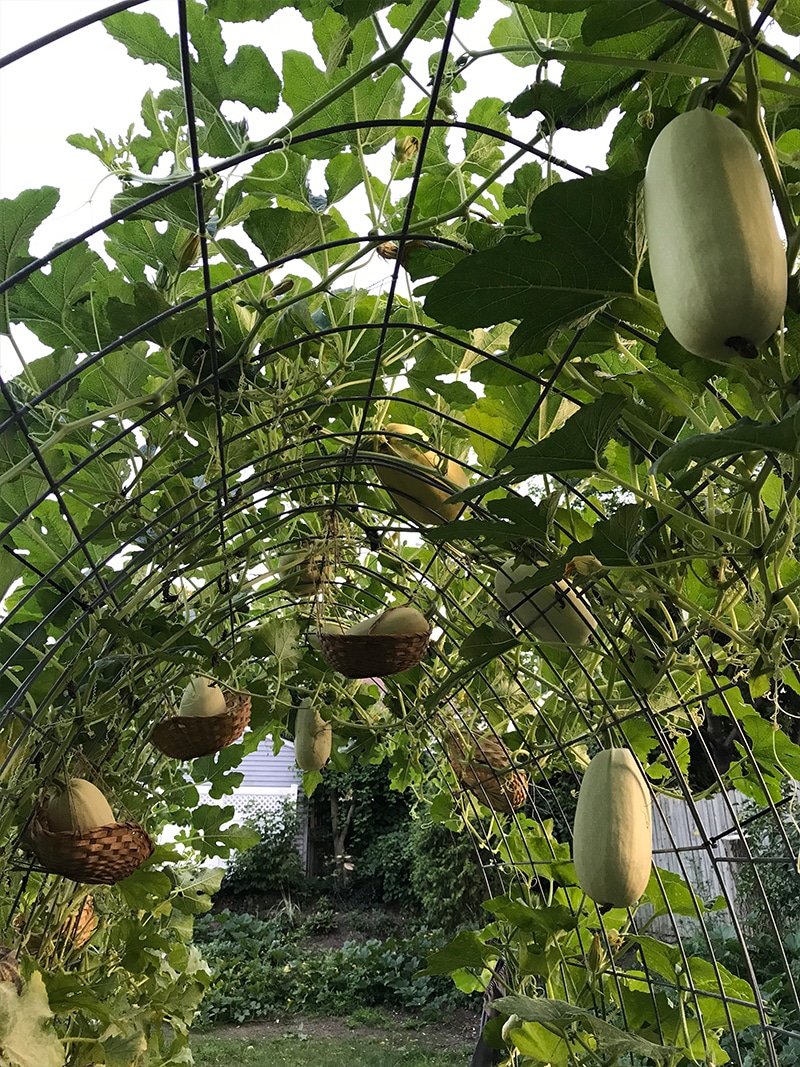 What inspires your choices in what you plant? I like to look at the benefits of the plant. Is it specifically good for pollinators? Can I consume it? Does it make a good cut flower? Does it smell dreamy? Is this a perennial? Is it cute, haha? There has to be something notable about the plant for me to want it.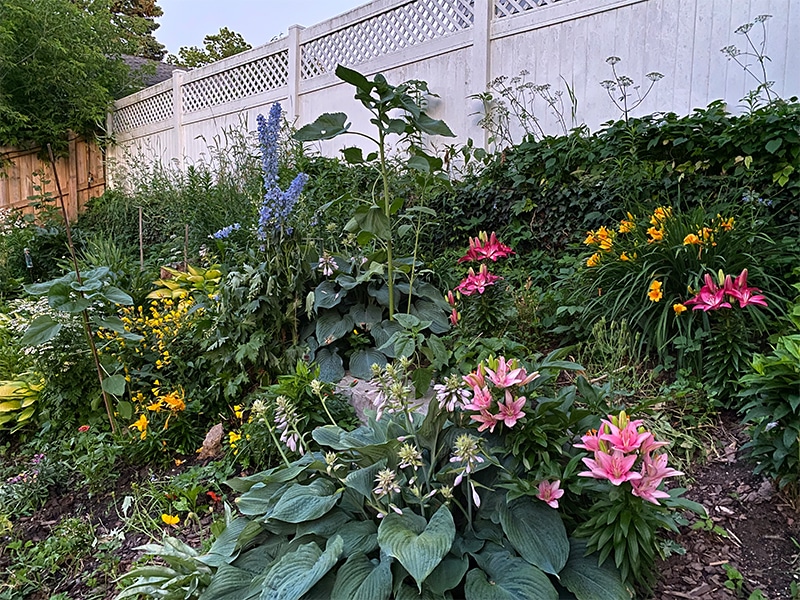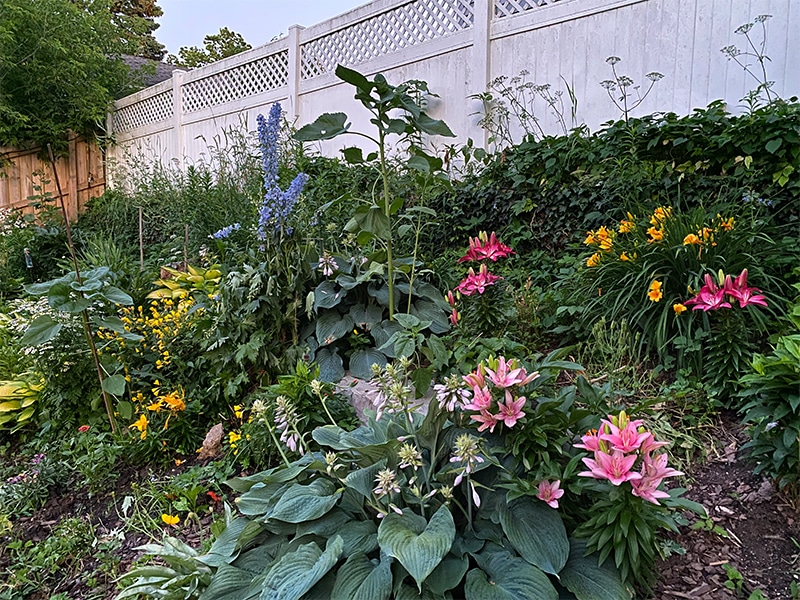 As a sexologist I would love to hear how you connect this into gardening? Pollination is a fascinating thing the more I dig into it. If we're talking gardening, we have to be talking about sex haha. Reproduction is essential for anyone trying to successfully grown plants and that comes with an understanding of how things need to work in order to make it successful. So many parallels can be drawn from what we see in nature to what we do as humans. Sometimes we need to be that helping hand during squash sex or inspecting whether or not our plant is male or female. I bring in some of my biology background as well when considering the relationships that take place in the garden. What kind of symbiosis are we having here? Nitrogen-fixing bacteria that live on bean roots, black walnut ruining everyone's plans, or bees pollinating flowers. Noting what is going on in your environment and how it's affecting you is just as important in your garden as it is in your daily life.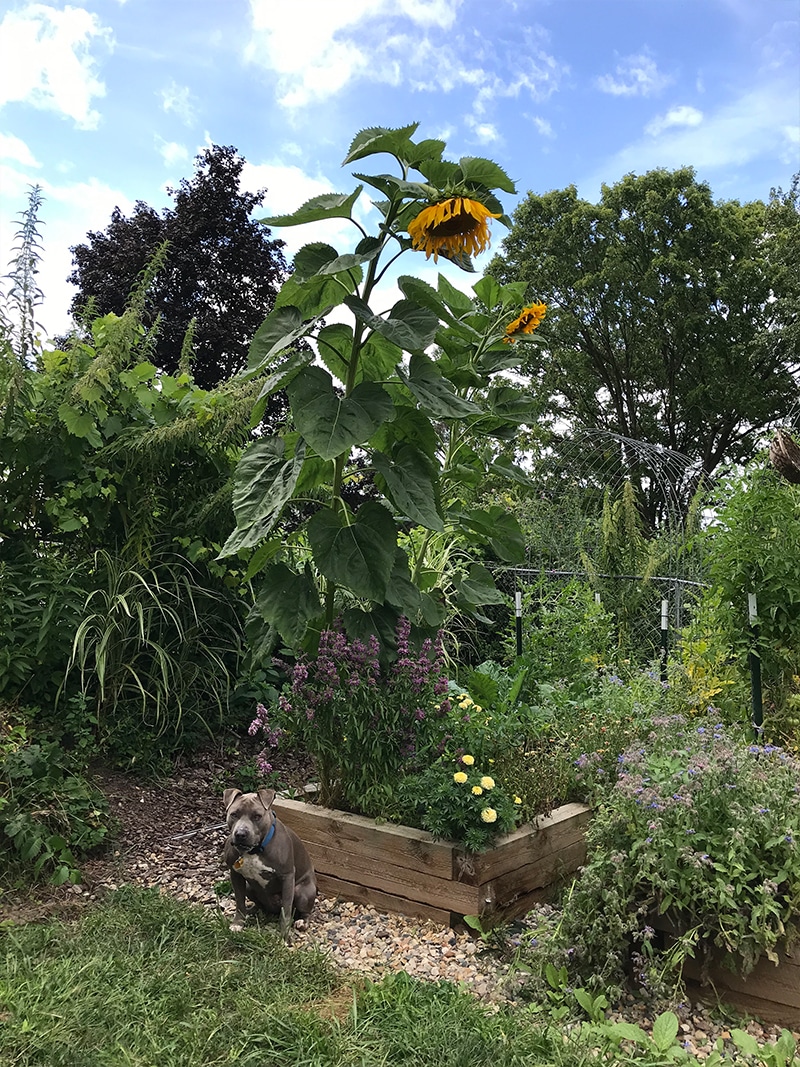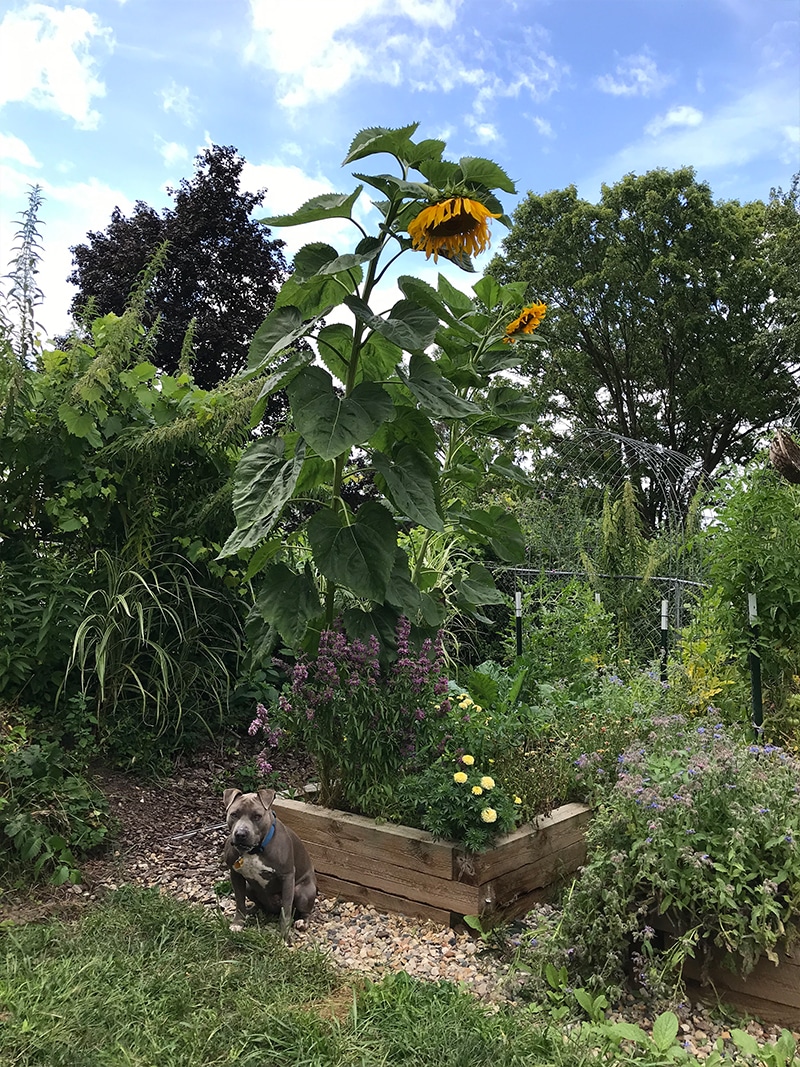 What challenges have you found growing in a city and how have you worked to overcome them? Having to deal with 'city' problems. I grew up in the country, so it was basically no rules haha. Now I'm constrained by what the city deems as ok or not. I applied to have chickens last year, but due to the specific language in the rule, a neighbor who doesn't even share a property line into my back yard was able to veto my chicken having the ability. I'm still very salty over that. Space is always a concern, but I tell myself that I have more than enough garden to occupy me now and I don't need my orchard yet haha. I have very cool neighbors for the most part and actually inspired two of them to start gardening in 2020!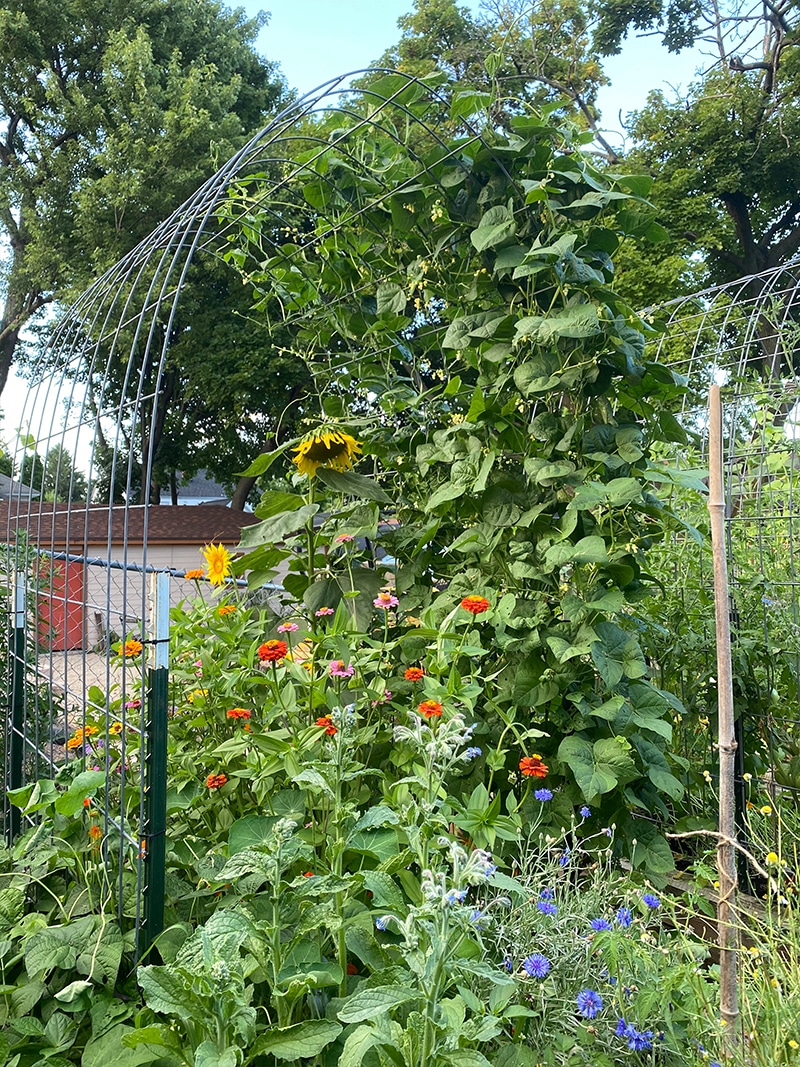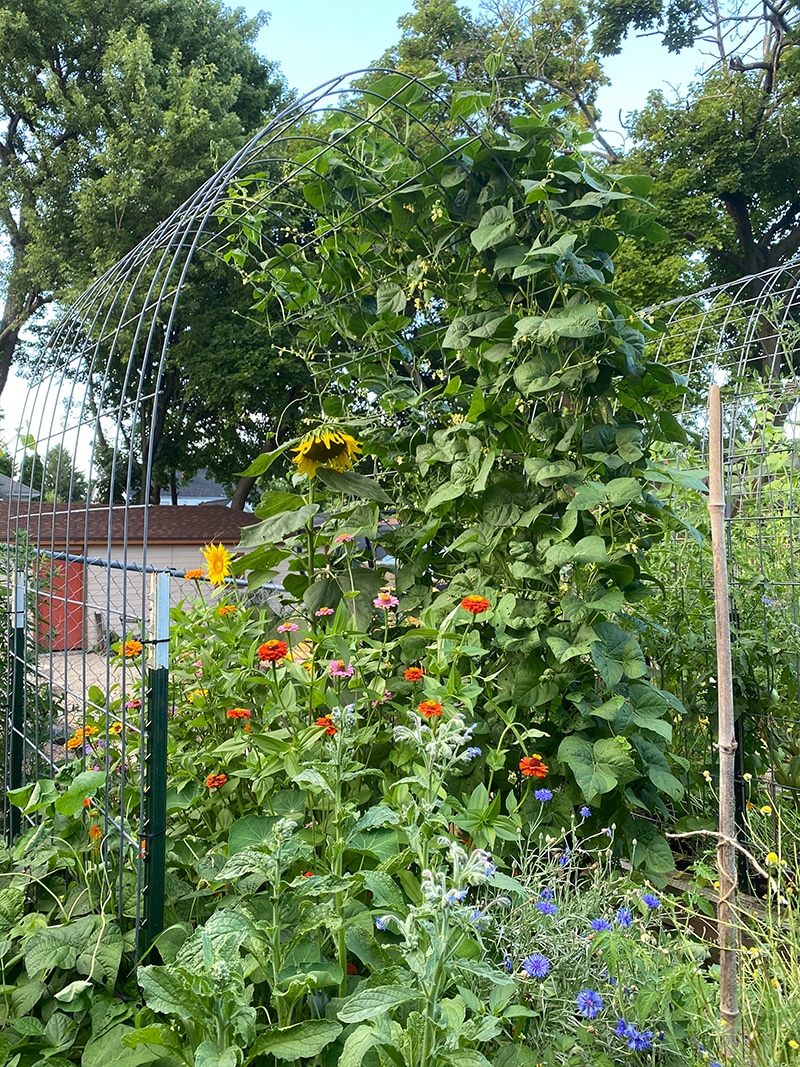 What dreams do you have for your garden in the coming year? I was gifted an avocado plant for my birthday, so I'm eagerly awaiting her arrival this spring. Along with many other gardeners, I'm looking forward to reading my seed catalogs and seeing what new plant varieties are available. I'd like to explore more with worms and natural fertilizer this year. Also, more flowers!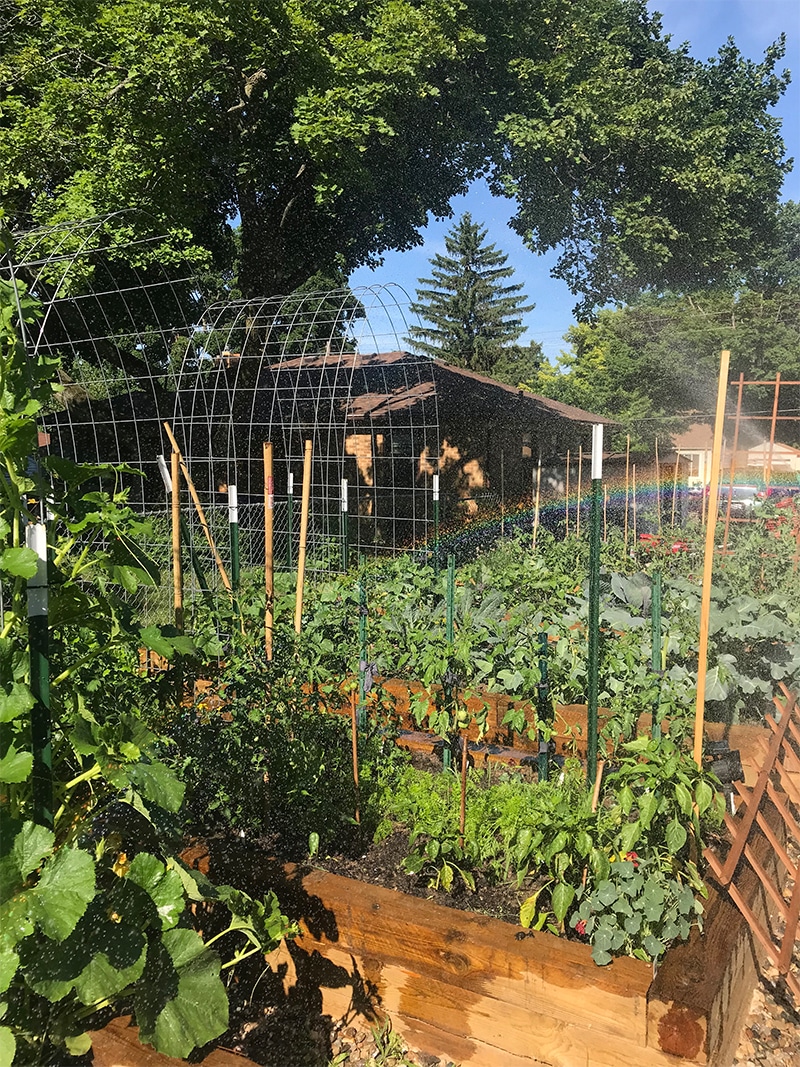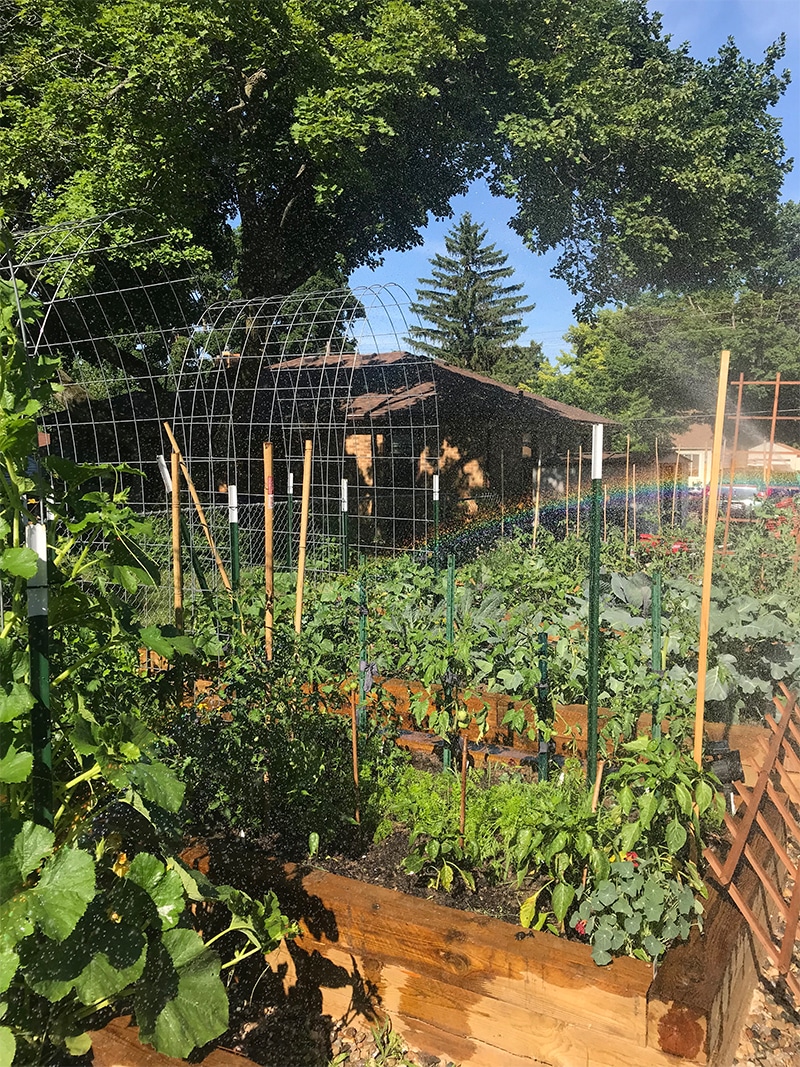 What smart solutions have you come up with for your space specifically? I have two Geobins that I use for composting. Utilizing those for plant and vegetable waste has drastically reduced the amount of trash I put out. Aside from random plastics, meat products, and styrofoams, everything gets composted or recycled here. I also installed a rain diverter for two rain barrels. It gets blazing hot down here and keeping so many potted plants watered can be expensive. With the rain barrels, it's free water! I've also installed cattle panels as permanent trellises. Since space is at a premium in a city yard, what can climb and grow up, has the freedom to do so. They're also amazing for tying up tomatoes. Don't even bother with those flimsy cages.
Let's talk about your variety of plants for Grand Rapids, MI…I LOVE IT! What have you learned? I've learned that while I can grow anything, I can't grow everything haha. I've been trying for years to make my blueberry bushes happen and I have to make peace with the fact that I don't live by the loamy lakeshore where they thrive haha. I also have to remind myself that this isn't my forever home, so don't lament what you can't have yet and focus on what you can grow now. I have a mix of edible and ornamental plants. I don't buy many annuals since that's a money waster in my opinion. I do allow myself to get some for my hanging baskets, but that's it. I like to focus on perennials because that's how you start to build permanence and a thriving ecosystem. I do plant some annuals by seed and I will say that the self-sowing annuals have gotten a little wild. I have borage and nasturtium for days, so those are basically perennials now. I did invest in some fruit trees (pear 2019 and cherry 2020) and the pear has produced already, so that's super cool. Moreover, I find that you have to be flexible because even if you think you've mastered a plant, you can't master the weather. Specifically, I'm thinking about how last spring was terrible for my cool loving spring plants. 90 degrees in May and everything bolted! Also, don't be afraid to try new things!
You can listen to our Podcast episode together here. You can also follow Megan on Instagram where she shares about Sex and her Garden. Find out more about Megan's new book. Finally, You can also follow Megan on Twitter.