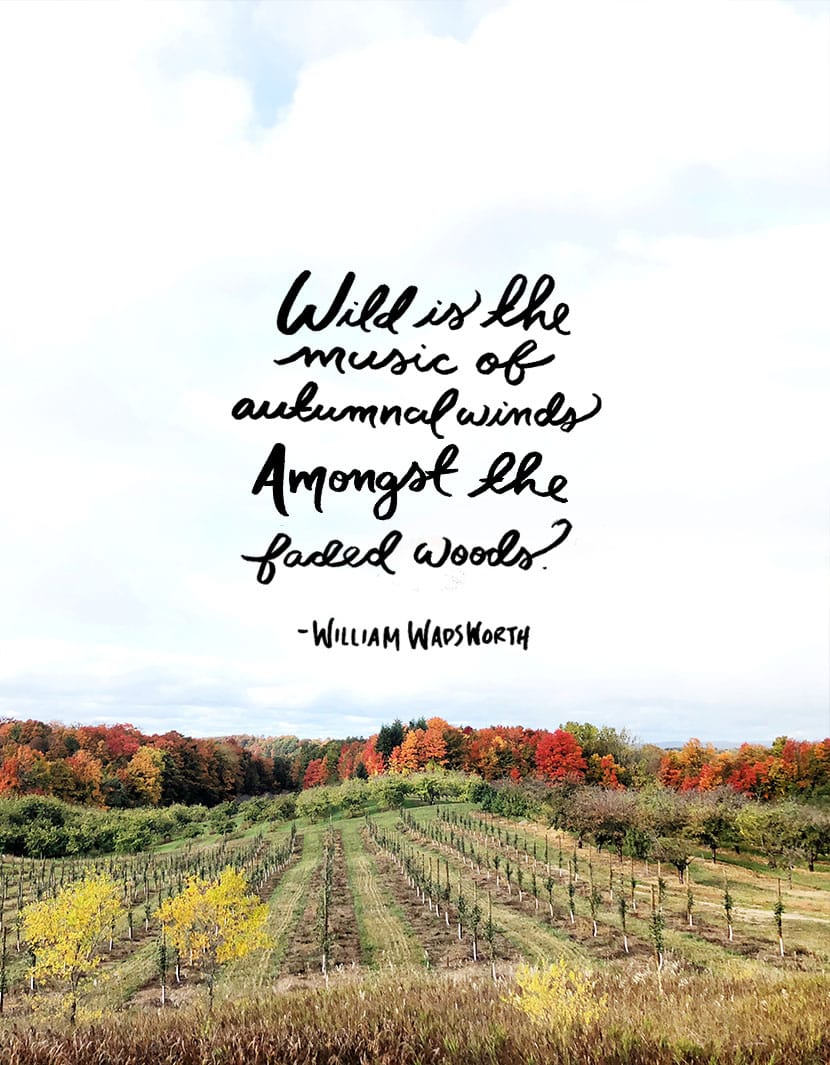 Fall is a beautiful and turbulent season. As I sit here this evening writing, outside the winds are whipping the trees wildly. It is the first big storm of the season. The kind of storm that around the Great Lakes holds stories of sunken freighters and rising waters. These storms are referred to as the Witches of November and they show up every year right about now to remind us winter storms aren't far. The lake turns up, the salmon fill the rivers and our bays and harbors fill with boats seeking shelter. We know this is the turn of the season and it is an important part of transitioning from warm October days to cooler November ones.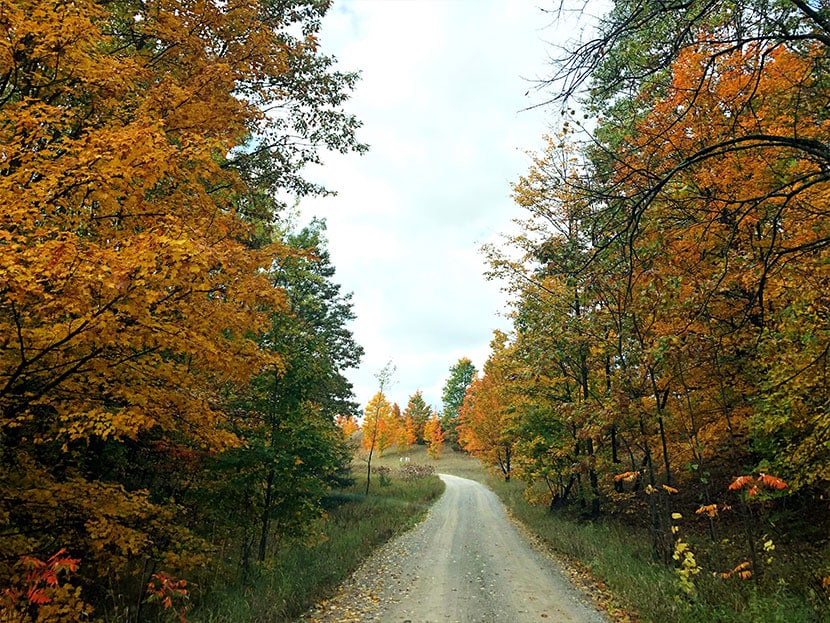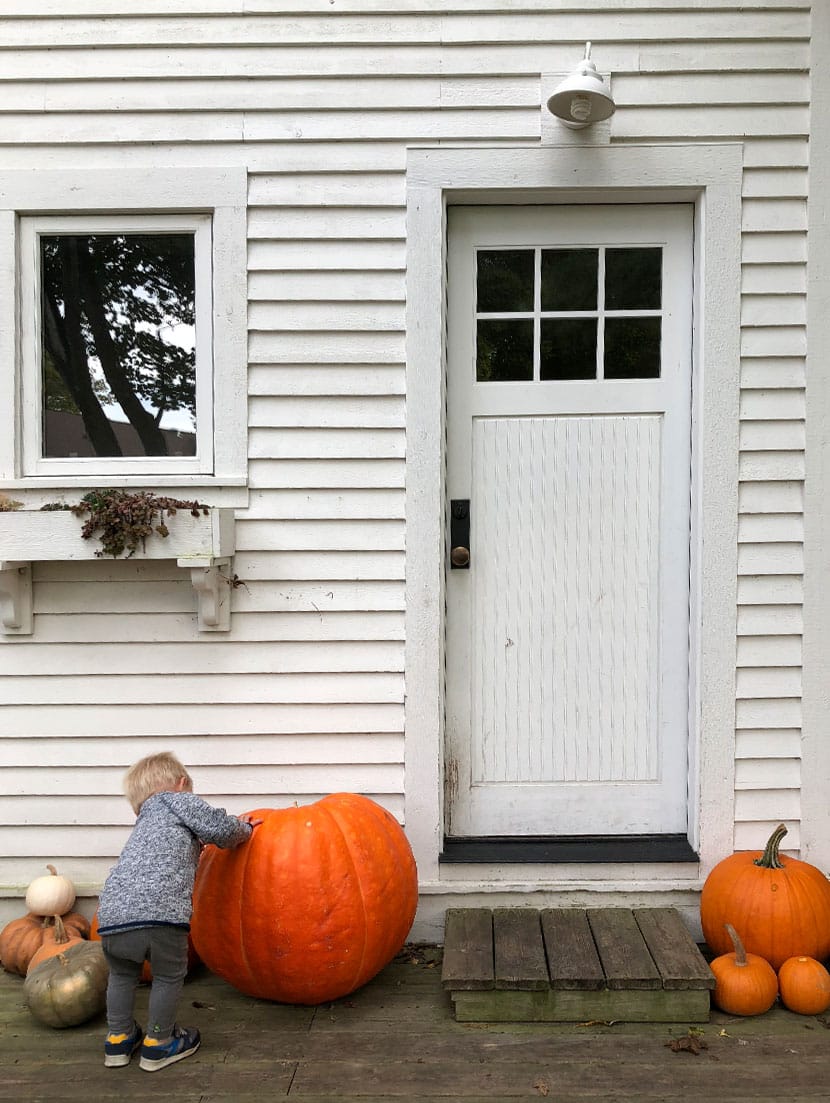 As I sit here in this little farmhouse we are calling home, for now, I can feel the cold air blow in with each gust that shakes the leaves off the trees. The birch out the window is clapping and trying to hold her own against these gales. As these winds blow in the days drift between beautiful and somber. Our layers are pulled out of storage finally because we have no other choice. We need a winter coat with these damp 40-degree temps as the days shorten more and more. The season is here and it is a beautiful thing.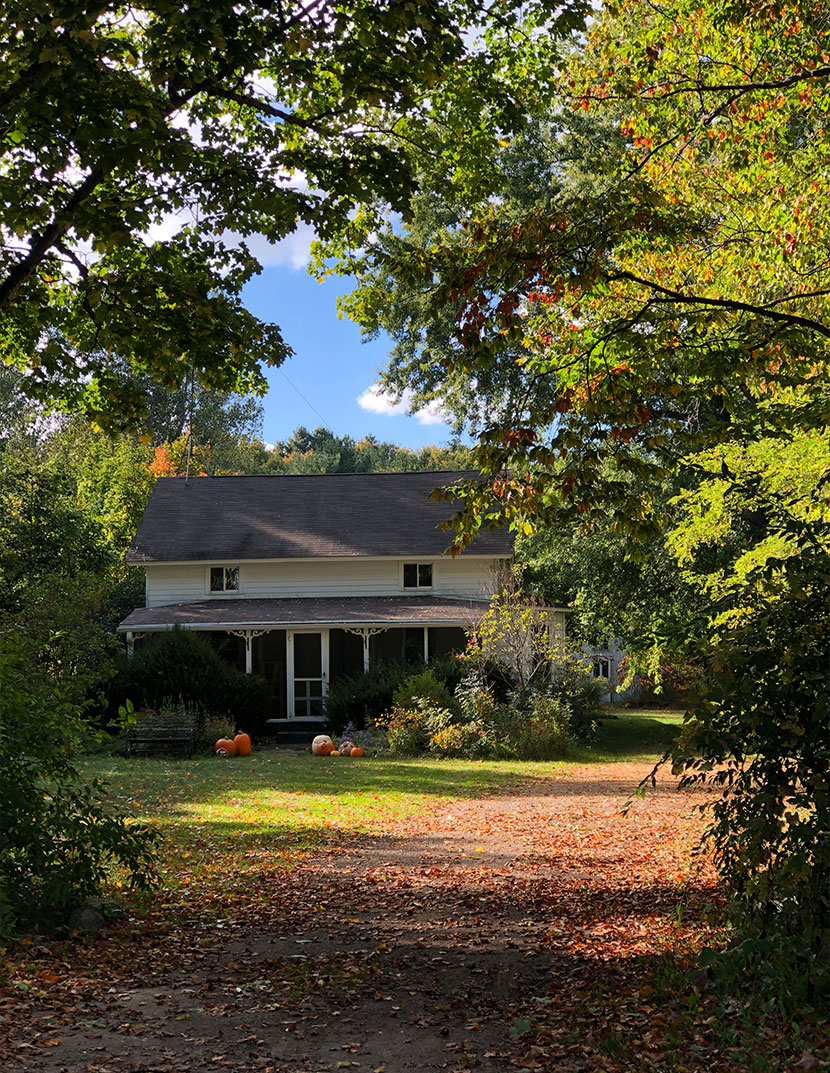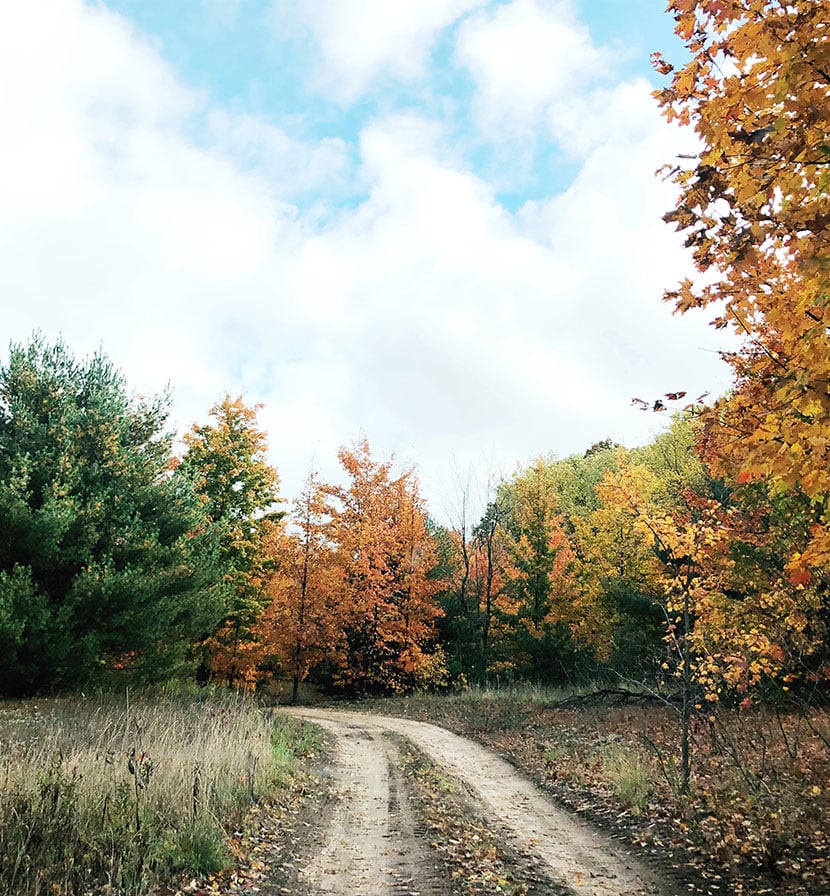 It seems fall took some time to show up this year, though. It was slower and though I longed for cool nights and crisp mornings begging for wool and denim, I knew it would come soon enough. Sure enough, here we are the end of October and the final month of fall knocking on our door. These windy days are reminding us to live ever more in the present and that it is time to begin our process of preparing for winter.
As I think about this last month of harvest, I am recognizing just what it means to harvest not just from our gardens, but from within ourselves. Fall has a way of being turbulent, off-kilter at times, tugging, a process of letting go, and painfully beautiful. Driving through the hills on this peninsula I am overwhelmed by the beauty around me. I am aware of just how much there is to be thankful for. When the starlings swoop over the golden orchards and vineyards while the sun breaks through the clouds that cold hold snow and the trees in every direction radiating their most vibrant color, it has a tendency to be nearly too much.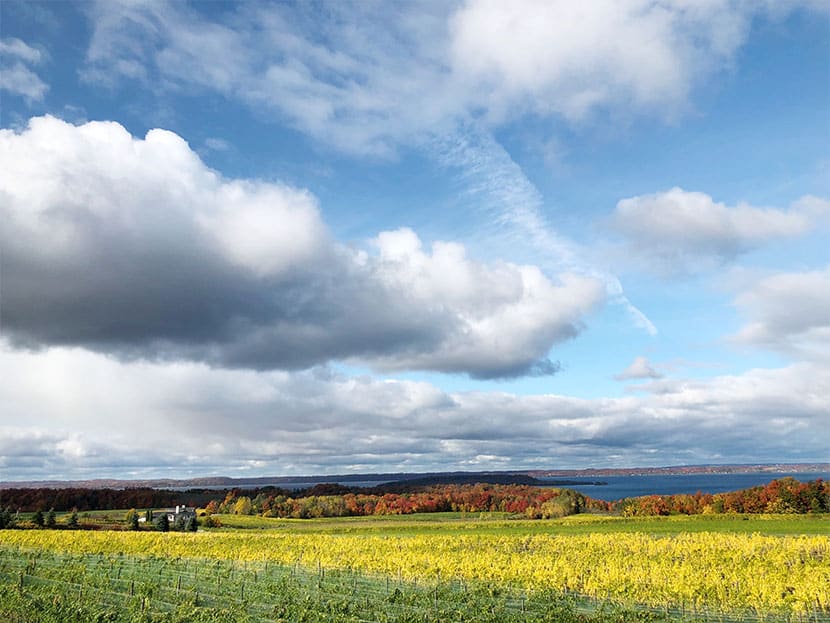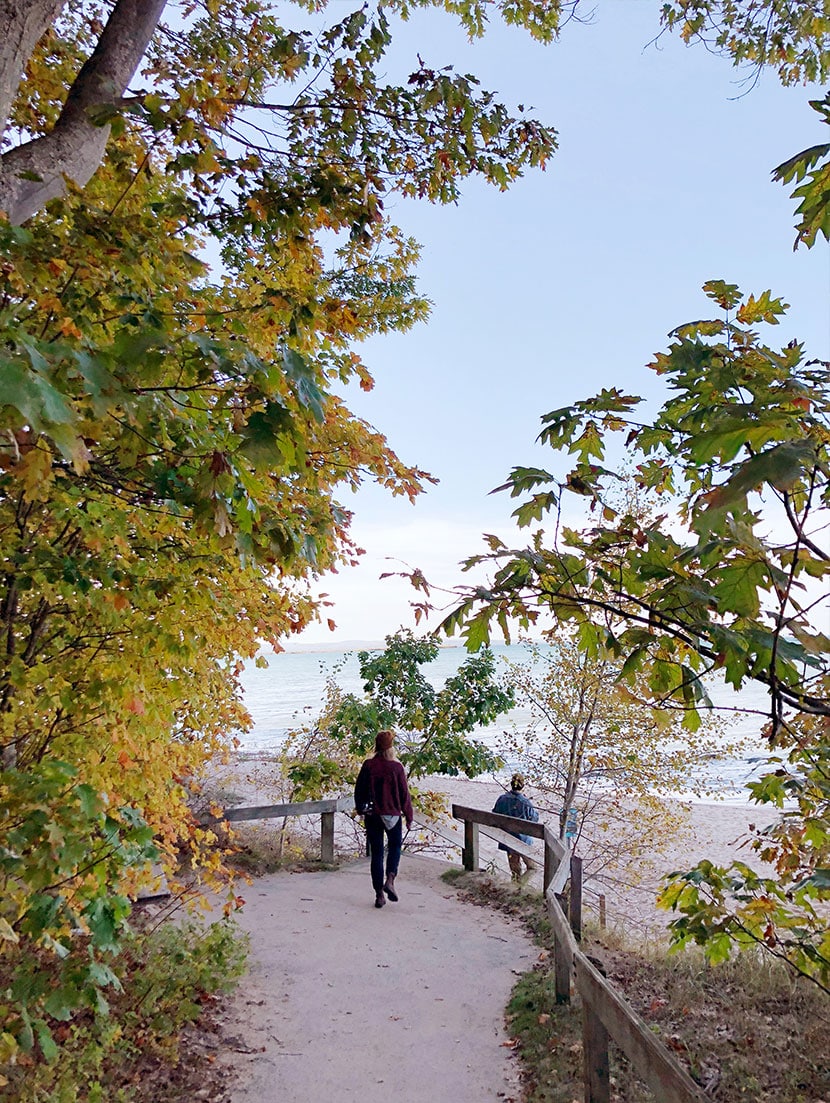 This month hasn't been an easy one. There was some solo-parenting and there has been a lot of work, but I also feel so incredibly full and happy. Sure I am desiring life to slow down, I am anxious to see our house come together, and I wish I could figure out ways to double myself some days. But all of that fails in comparison to what I do have. From this drive up and down the peninsula that is beyond beautiful, a little boy who brings me so much joy even when it is hard, and a husband who does everything he can to help us build a life we love. I have more than I could ever ask for. I have learned this season that Harvest isn't about gathering up everything we can or having it all at once, instead it is about being content with what we have and it being more than enough for right where we find ourselves. Some harvests are greater and some are less, but if we can find a way to make the most out of whatever we find in front of us we will always feel true contentment and gratitude for our life. This is the ultimate goal at the end of any sort of harvest.
As I spend these final days in October, I am feeling ready for the somber and starkly beautiful days that lie ahead of us as the leaves soon fall and get swept away. The pace is already changing and soon enough the snow will come. All of it in due time, just as it is meant to. For now, though I am taking stock in what I have and just how precious it is. I am taking in these days full of vivid color knowing just how important they are. Little by little our days shift, our world changes, and we ourselves find ways to adjust and mold with it always marking these key points by the months, traditions, and seasons we are intentional about.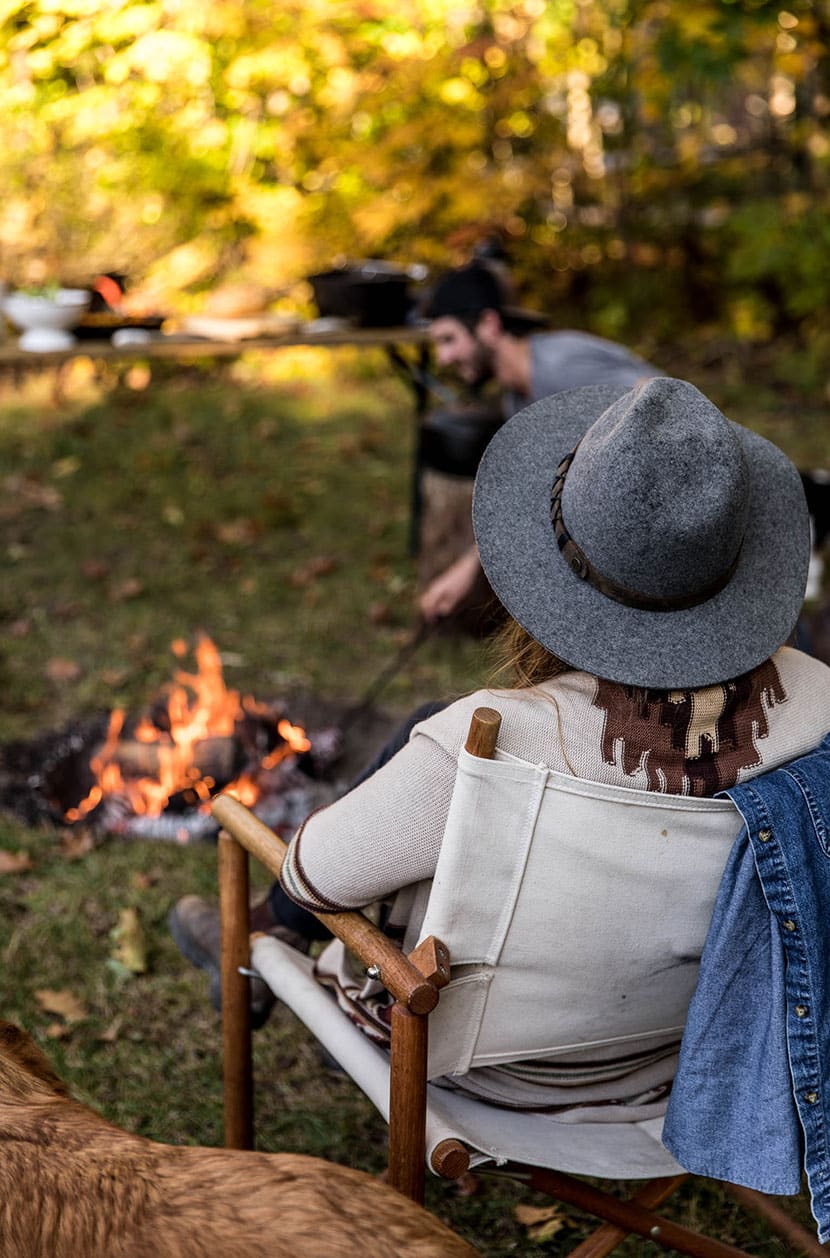 The winds are still howling outside. If I close my eyes for just a second I can hear winter storms not far off in the distance. I feel thankful for this life I am living. I feel thankful for the Witches of November and their turbulence because it will clear the way for those quiet and still white winter days that counter the warm busy summer days. Those winds will bring the balance we need in our day-to-day. Most importantly because of this incredible fall and season of harvesting, we will find ourselves full with exactly what we need to thrive as winter approaches.
As I shut off the lights to head to bed, the wind as the soundtrack to the evening, I think tomorrow it would be good to pull out our winter coats and to layer some furs on the couch. In fact, maybe tomorrow I will go out and gather up wood so we can have a fire in the evenings. It seems right and it seems as if it is finally time…