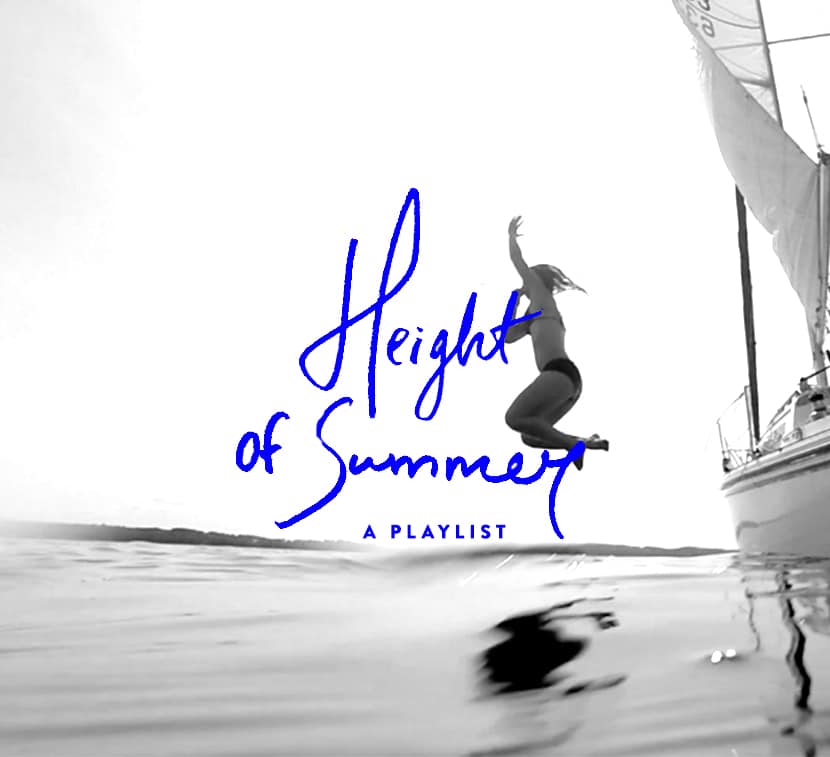 This is the weekend that in our minds marks the Height of Summer. Though for many of our international readers this isn't a big holiday weekend, the 4th of July is a major one around these parts in Northern Michigan. The days are the longest. The sunsets are the best. The days are hot. The beach is primed. The fireworks are going off every night. The celebrating is more than just about celebrating our countries independence in a war years ago, it is about celebrating freedom.
For us, the Height of Summer is the ultimate time of freedom in life:
It is about skipping out on work early and heading to the lake.
It is about living in the moment.
It is about driving with the windows down.
It is about living in your bathing suit.
It is about knowing no other shower than the ones you took in the lake the last week.
It is about hot days.
It is about your hair smelling like sand, the woods, a campfire, and the lake.
It is about being 100% percent in the moment.
It is too many cheap light beers all day (high five for Miller High Life Light).
It is about late night skinny dipping.
It is about sun-kissed cheeks and shoulders.
It is about bike rides from your home to the beach.
It is about finding sand between your toes from two days ago.
It is about letting the day take you where it will.
That sort of freedom is what we plan to celebrate up here this weekend and next week. We live for it, and so when I decided to put together a playlist, I wanted one that was the perfect backdrop of living fully during the Height of Summer.We wanted songs you could jam too while the windows are rolled down. We wanted songs that felt fun. We want songs that put a smile on your face.
So here is a playlist to capture the Height of Summer in all of its glory. Here is a playlist to remind you to go and enjoy some freedom whether you are celebrating the 4th of July this weekend or not. It doesn't matter. We hope in the least this playlist is played while you are filled with joy and in the least the windows are rolled down.
Happy weekend of freedom friends!