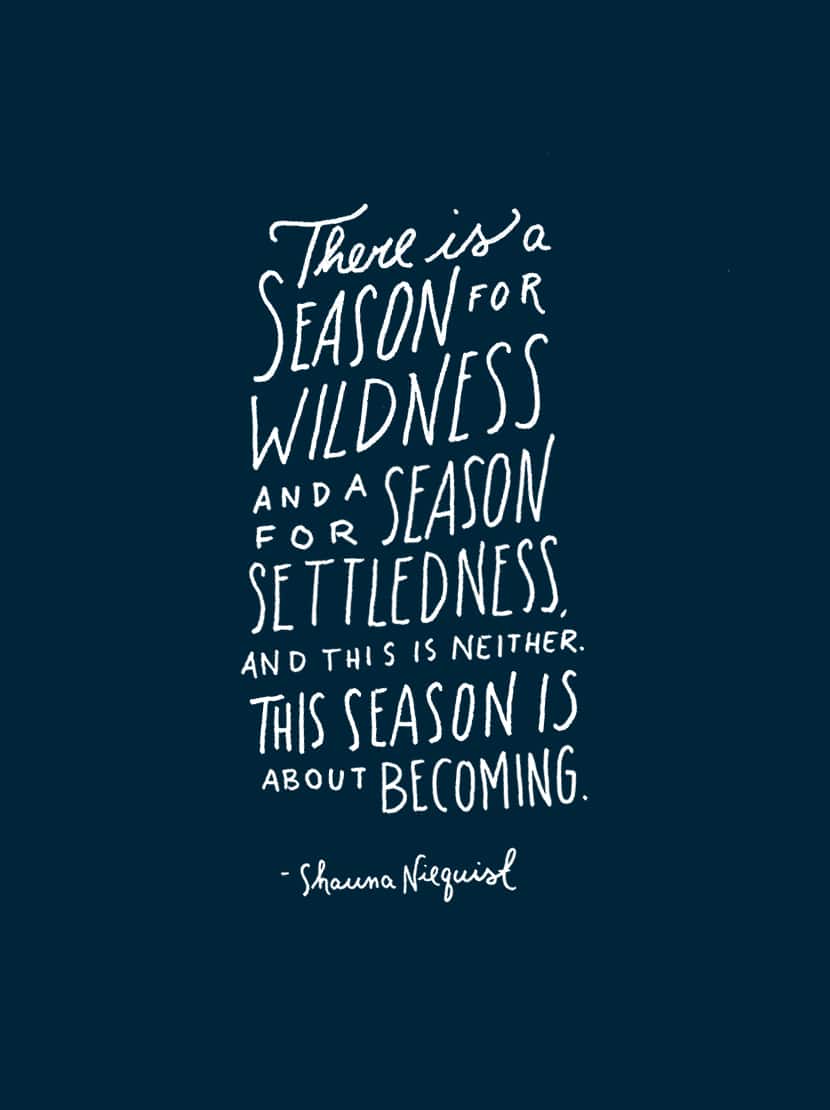 These words from Shauna Niequist (who I adore) are words I could read over and over again. I could count so many ways these words have been true in my life thus far, but now in these final weeks of pregnancy (I will finish my 34th week this week) I feel they are more true than ever. There have been times of wildness in my life. The years we randomly would take trips at a moments notice to places like Paris, California, South Africa, and more. There were the years of chasing and saying a lot of yes's, which always lead to some wonderful and wild experiences. Then more recently there has been a settledness to life. There was more routine even if we found ourselves packing up and traveling here and there. There was still planning and purpose to life and decisions. Now, in these final weeks of pregnancy and ending 2015, I feel I am simply becoming. I am becoming a more patient person. I am becoming a more purposeful person. I am becoming a mother. I am becoming a new woman. I am becoming. Not only that I am watching Mike in a stage of becoming as well. I am watching him become a father. I am watching him become a provider. I am watching him become a great man and one I am happy to be the model for our son. I am watching him become the person I always knew he was more and more every day.
This last year has been our year of growth and part of growth is realizing that growth breeds all sorts of new things. Part of that is taking ownership over these new parts and places in your life, which also means letting go and shedding the old. I plan to write more about our year later this week, but this quote felt like the right one to kick off the last week of 2015.
I hope your Monday finds you embracing this moment of ending another year and preparing to embrace a new one. The last week of the year is always a wonderfully bittersweet time that I love to cherish and reflect on. This year more than ever feels as if it needs that and I plan to give it just the amount of time it needs.